JReine - Boogie Man
PERSONAL PURCHASE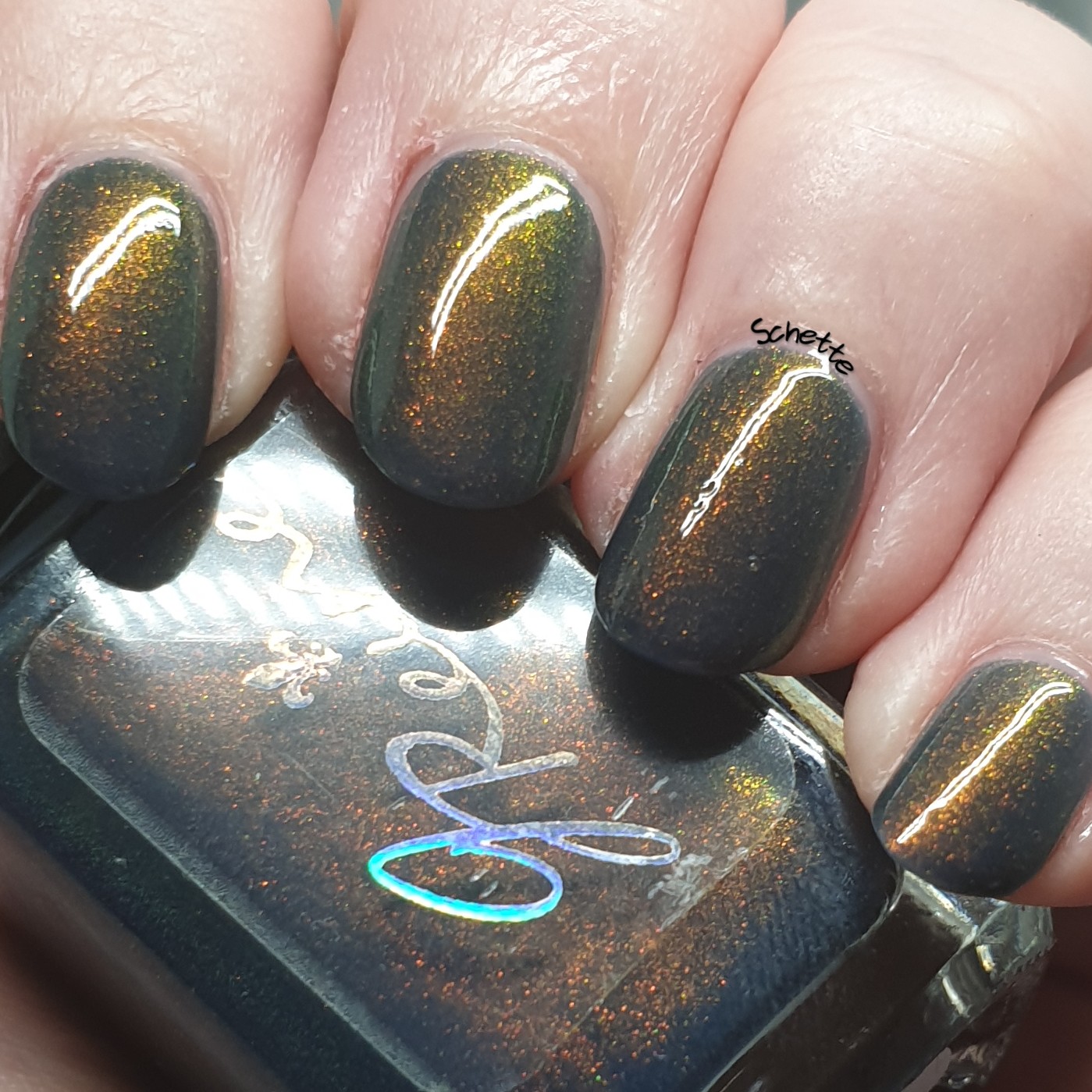 Ce Bleu avec une tonne de OGUP Shimmer s'appelle Boogie Man de JReine. Ici en deux couches avec top coat.
This Navy polish with a lot of OGUP shimmer is called Boogie Man by JReine. Here in two coats with top coat.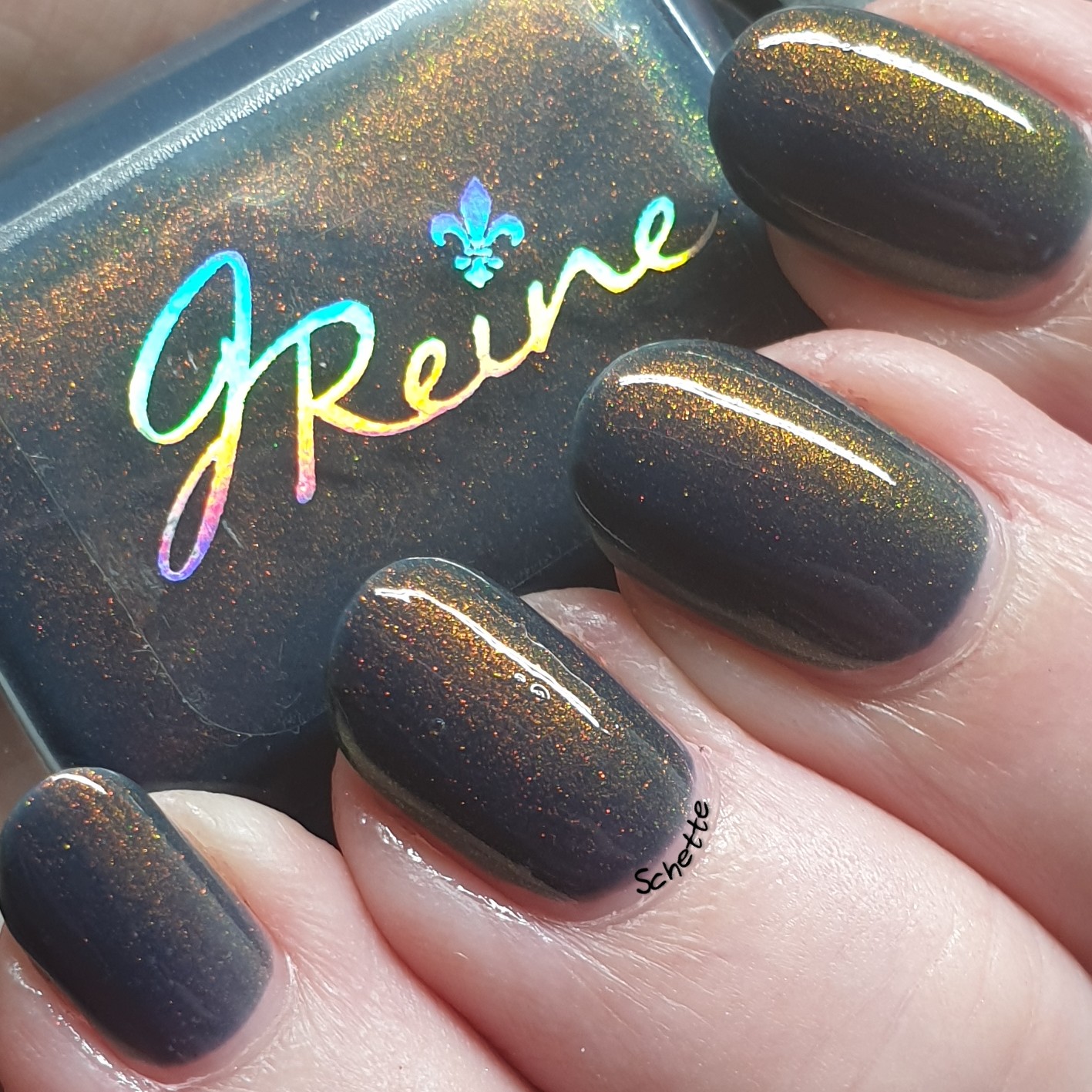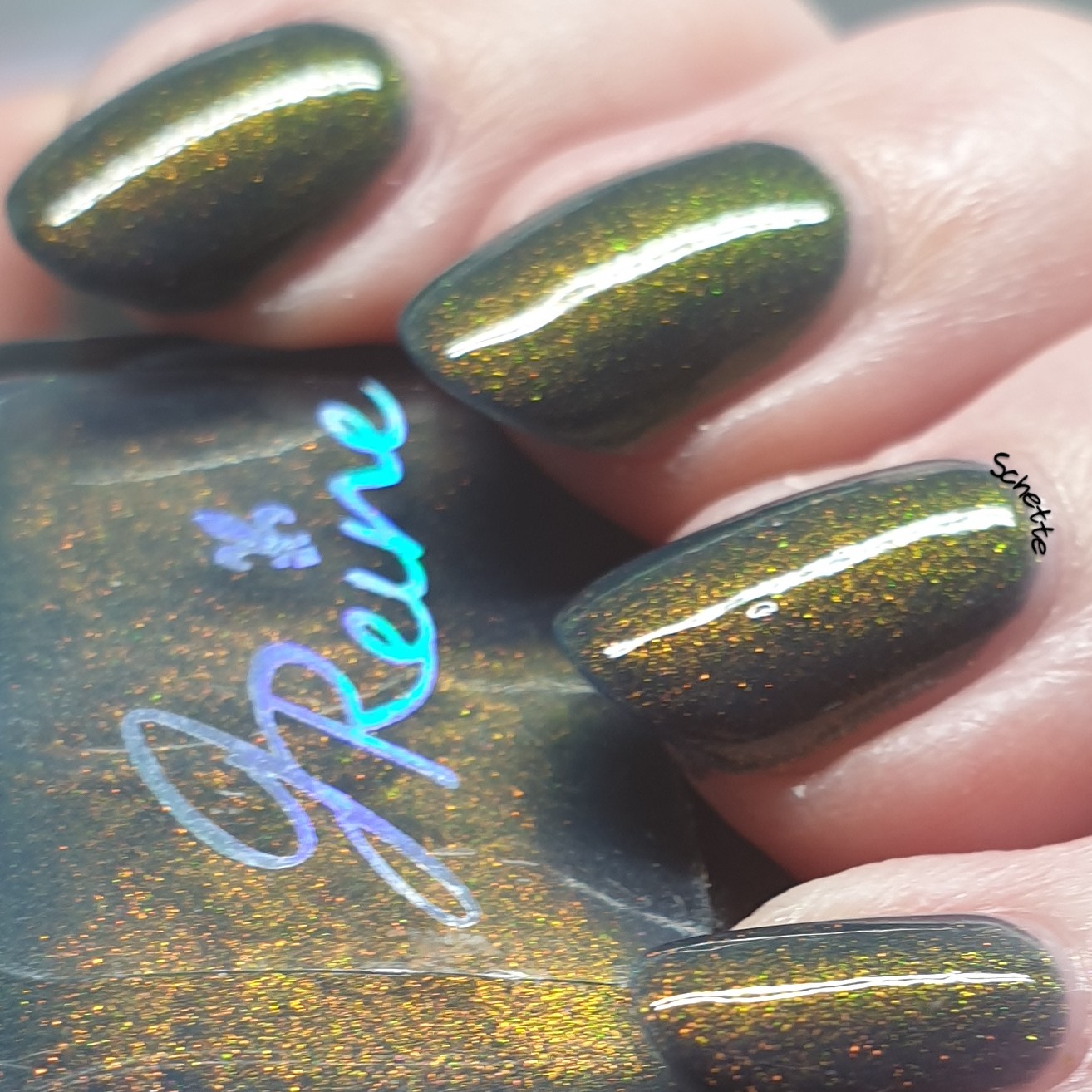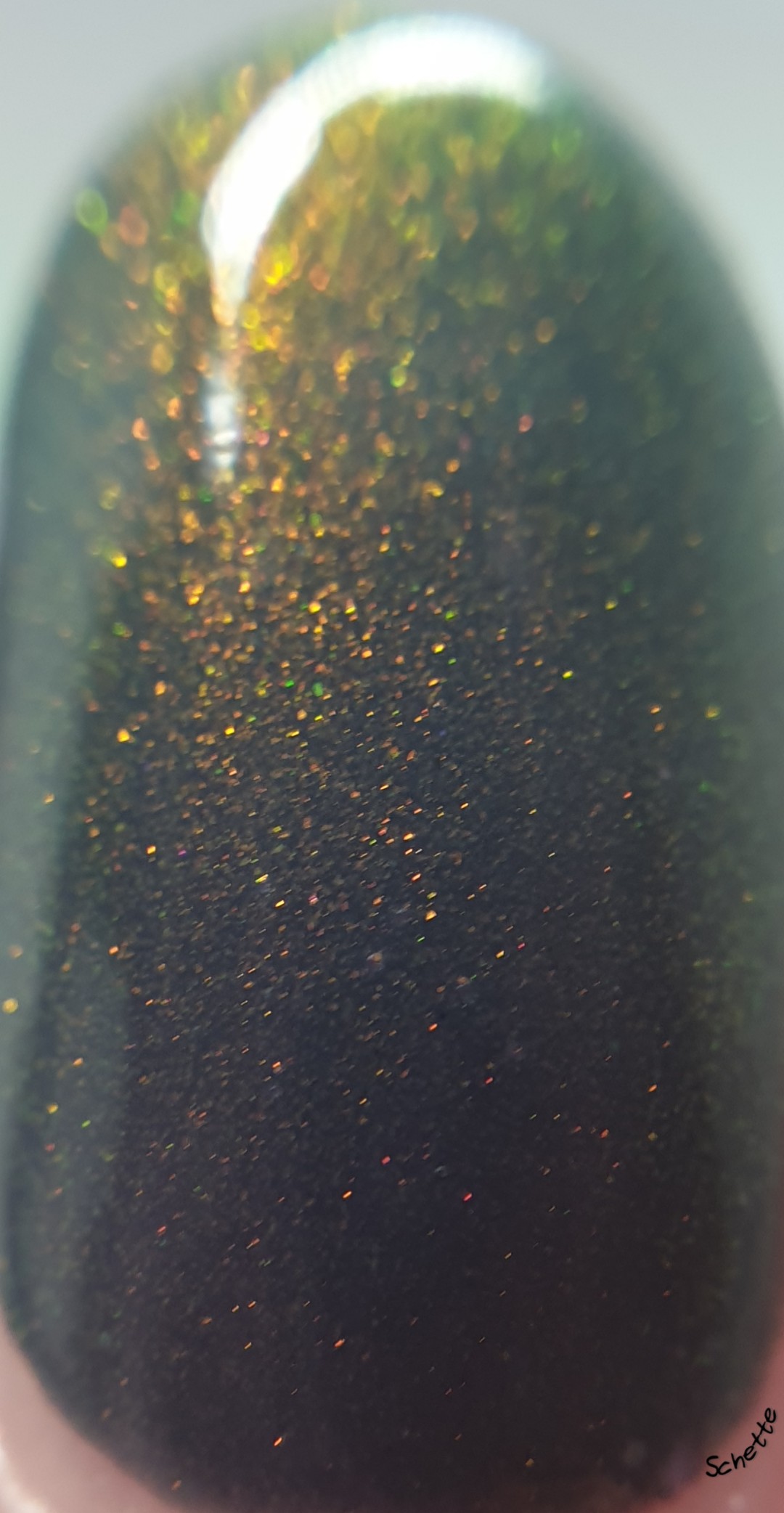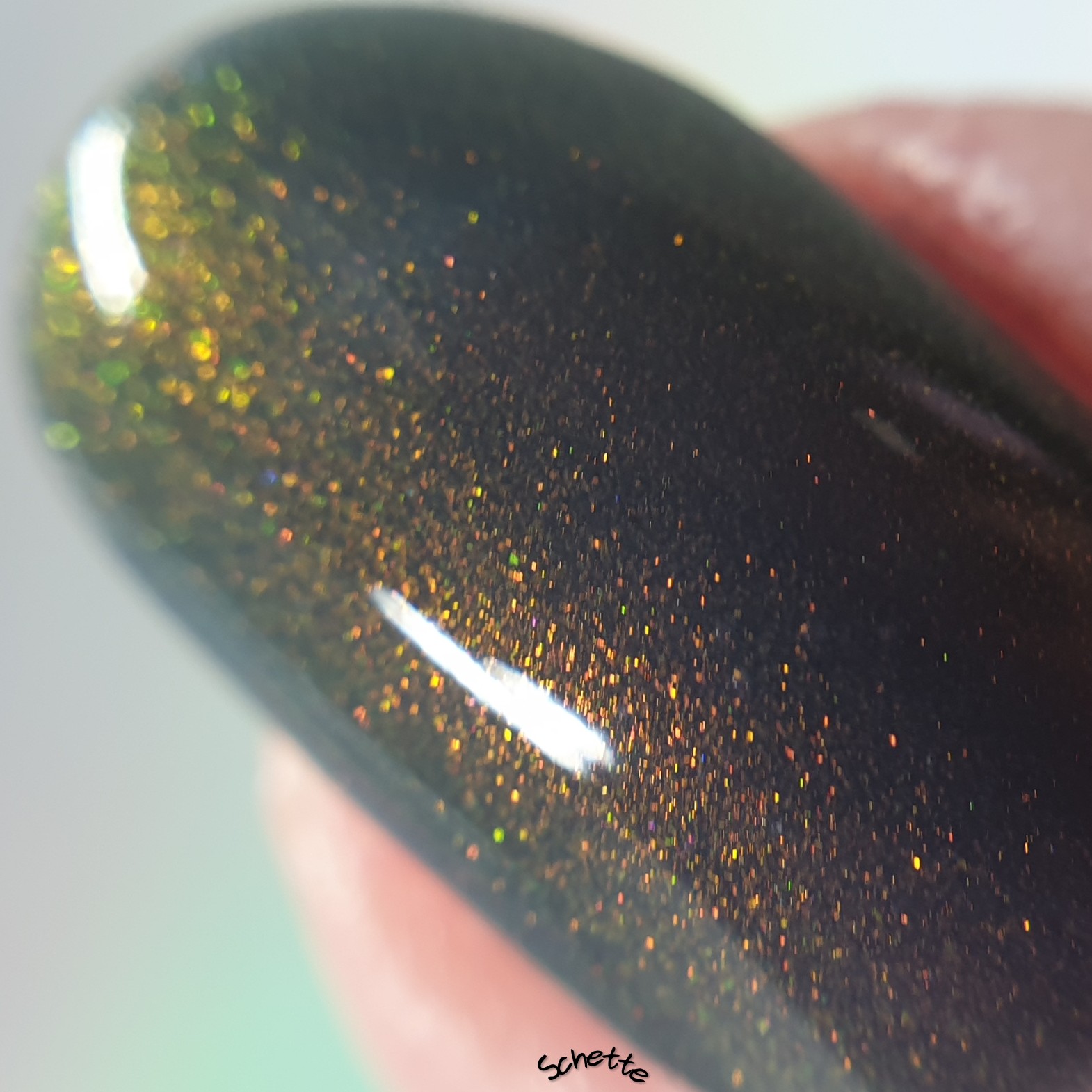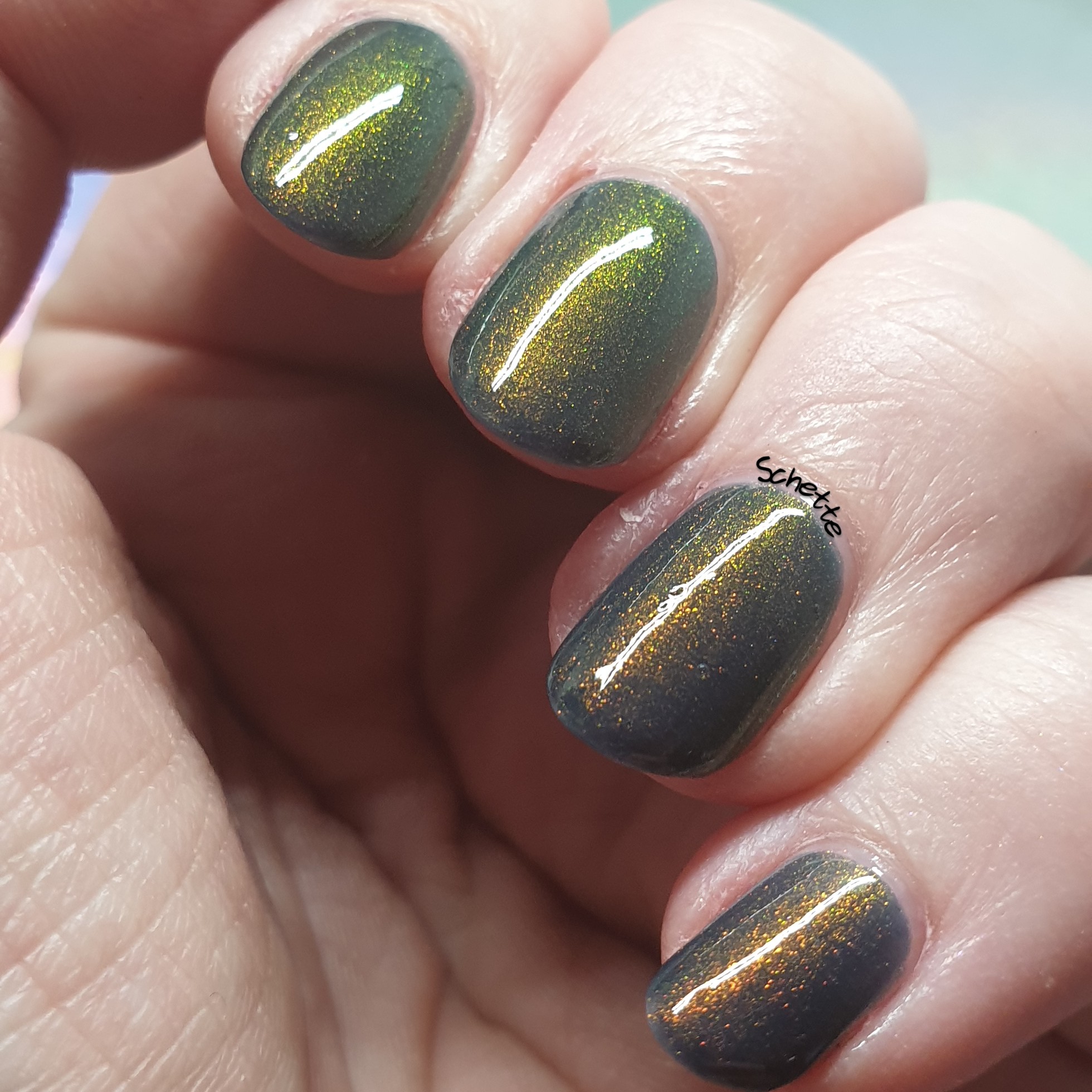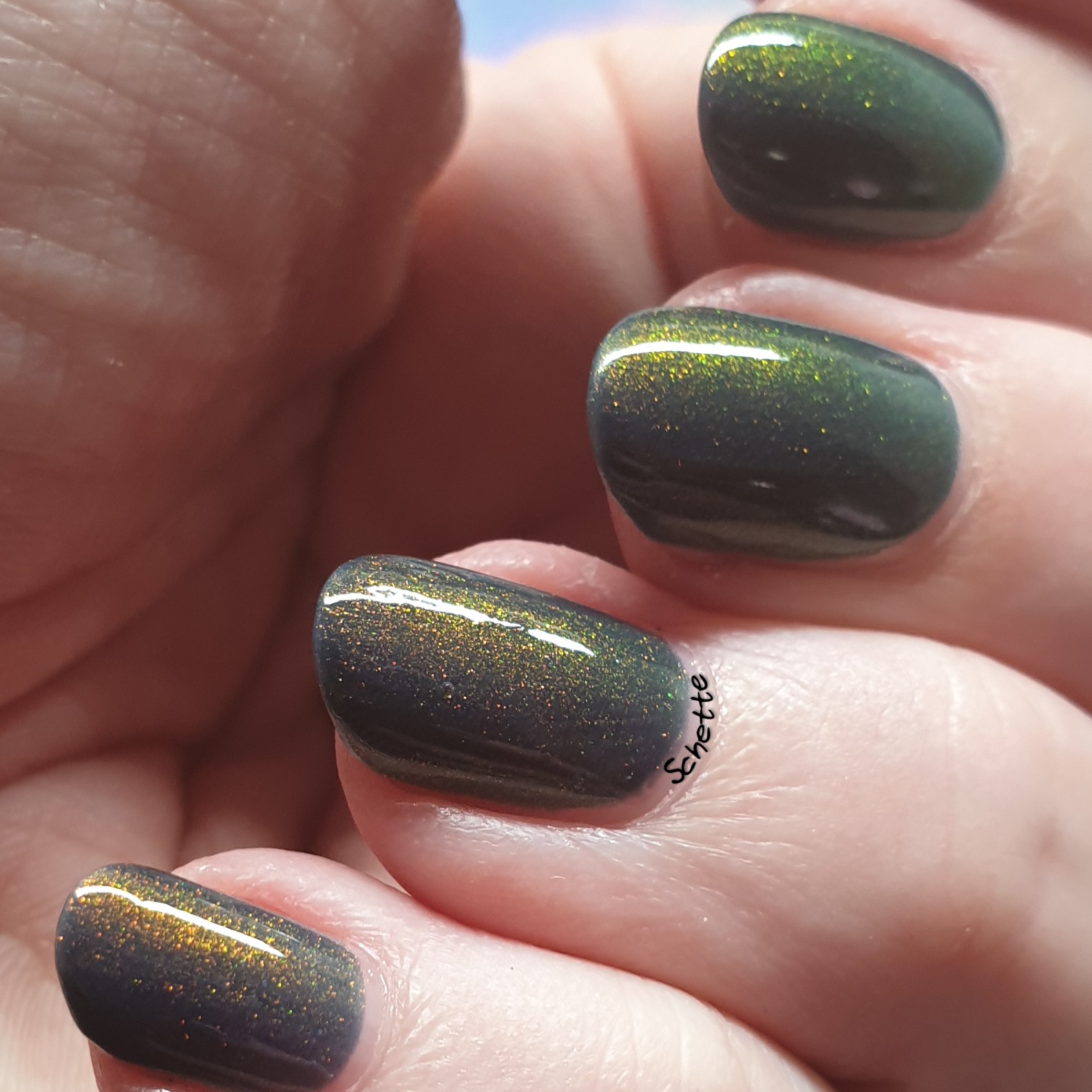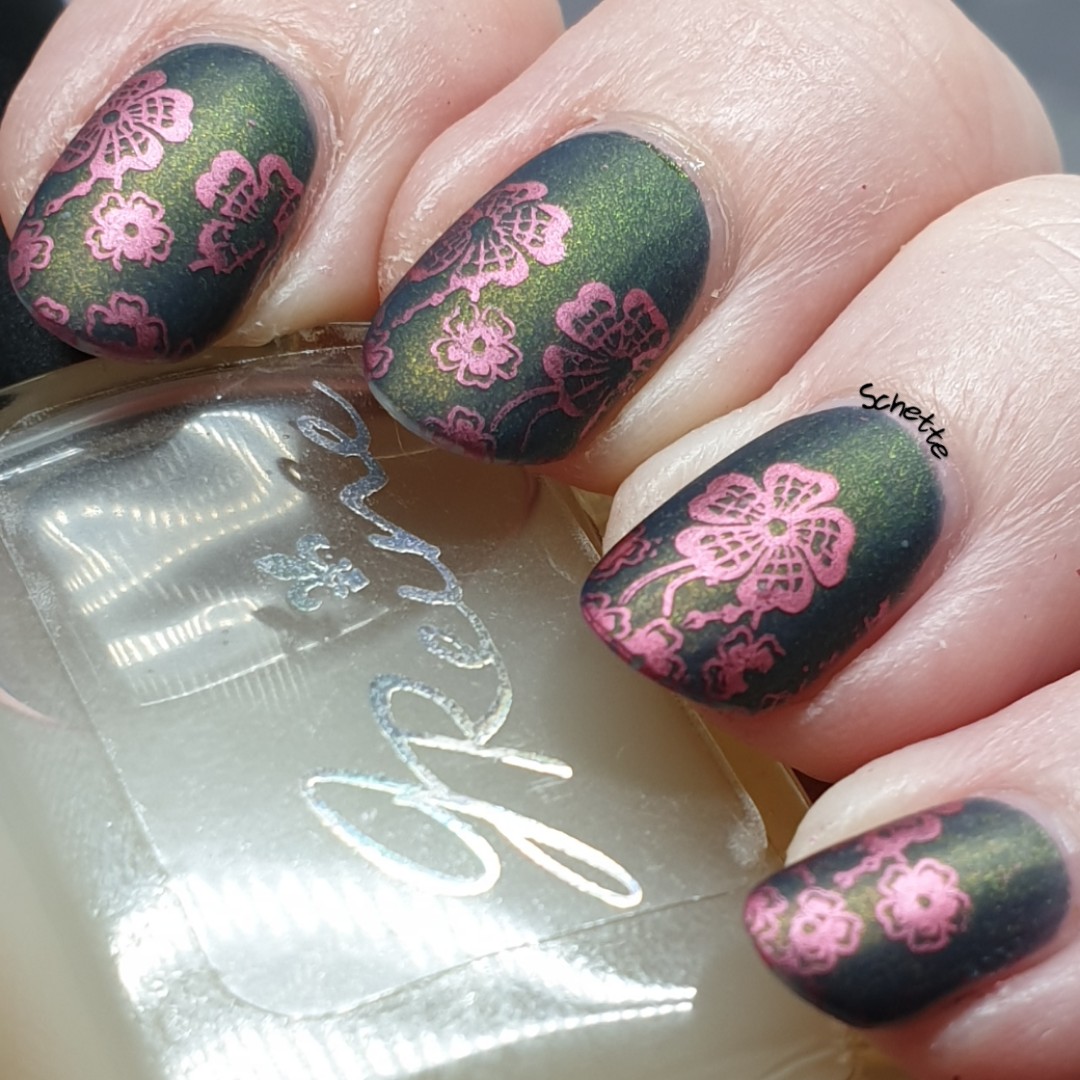 J'ai eu du mal à faire un nail art sur ce vernis, mais j'aimais l'idée de mettre un truc très girly sur un vernis qui représente Mike Myeres.... J'ai donc utilsé les meilleurs vernis à stamper, les Kiko metallic, et la plaque Flower Yarn S00 de Born Pretty (la plaque m'a été donnée pour revue), et je l'ai matifié. Pour être honnête, j'ai utilisé le rose parce que je pensais que ça aiderait à faire ressortir le côté rouge du shimmer. Mais matifié, c'est le vert qui est ressorti !
I would say, that was not an easy one to make, but I like the idea of putting something girly over a polish representing Mike Myers .... So I used my polish to stamp, the best ever, Kiko metallic in pink, with a plate Flower Yarn S001 from Born Pretty (the plate is a PR), and I matifed it. To be honest, I used the pink one because I though that it will compliment the red in the shimmer. But... matifed, the green in the shimmer is popping out !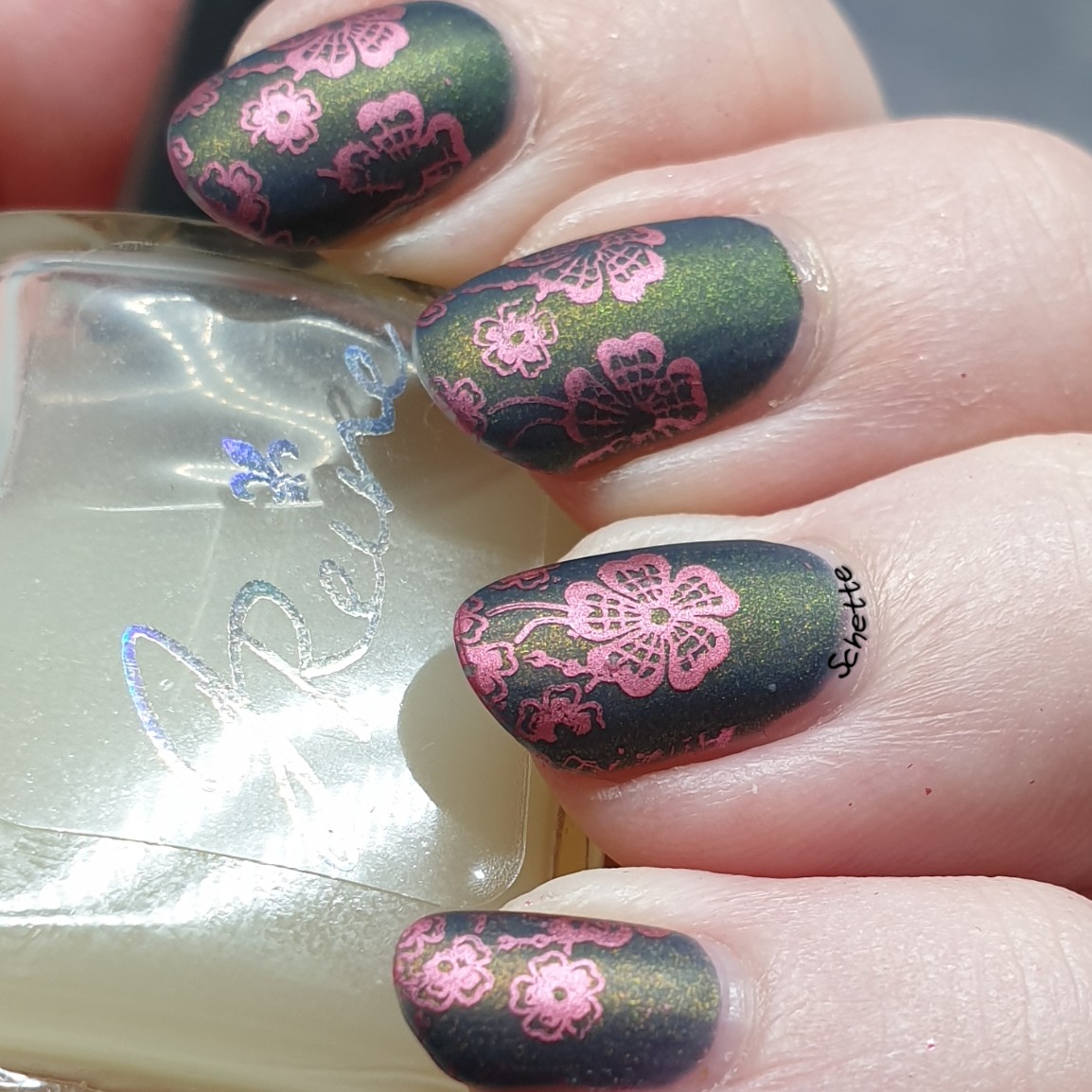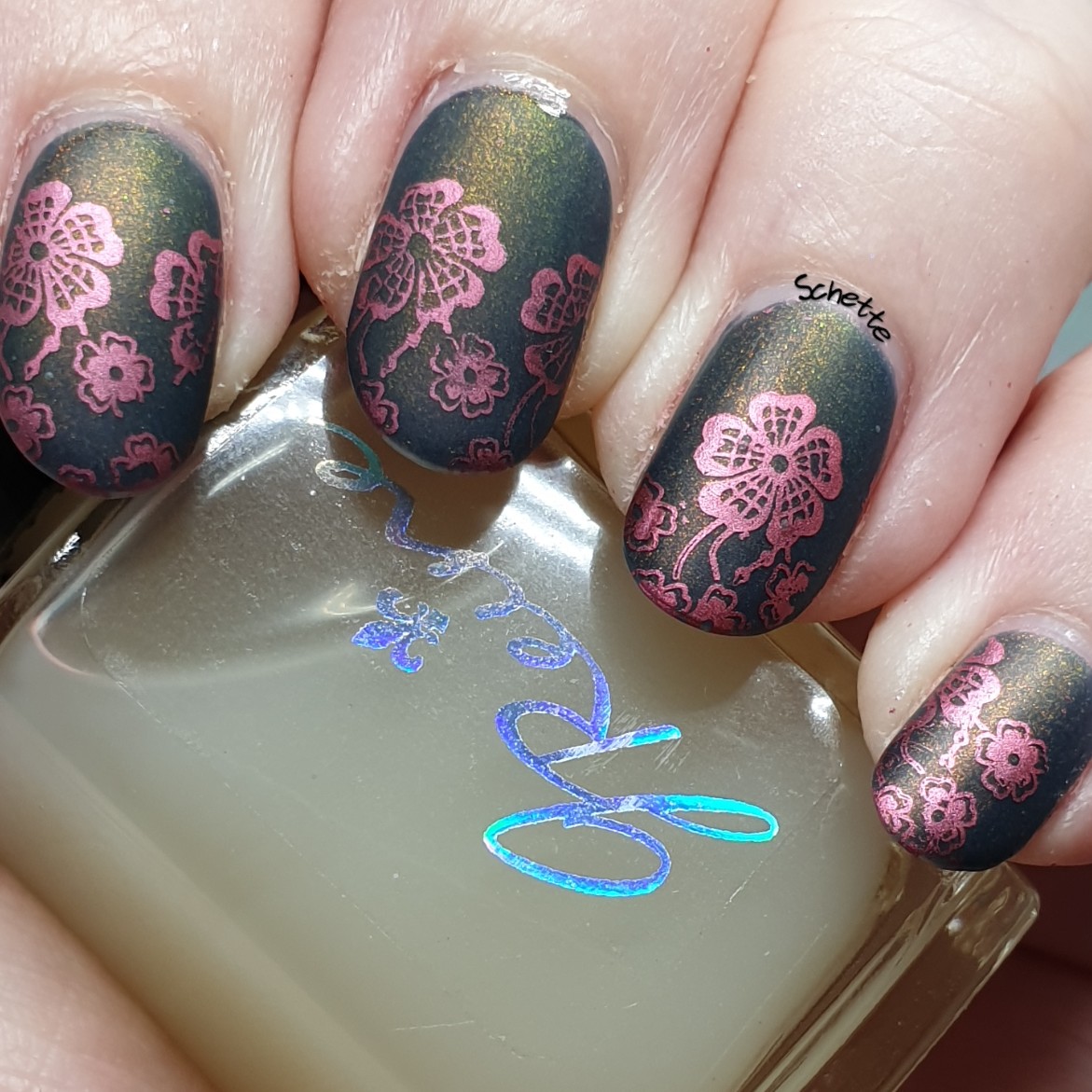 Bilan
Formule = Une pépite, encore une. J'ai l'impression de dire que tous les vernis sont parfaits, mais quand j'ai voulu faire un nail art sur ce vernis, je me suis dit qu'en fait, il était suffisament beau pour se suffire à lui même !

Application = Ici en deux couches avec top coat.

Couleur = Bleu avec une tonne de OGUP Shimmer

Opinion = 5/5

Formula = One again, a wonder. I have the feeling to say that all polish are perfect, but when I wanted to do a nail art over this polish, I told myself that in fact, it's beautiful enough to be worn alone..

Application = Here in two coats with top coat.

Color = Navy polish with a lot of OGUP shimmer

Opinion = 5/5

Schette, le 12 juin 2020
Vous pourriez aussi aimer / You can also like :