Grace-Full : Heavenly Whispers
PERSONAL PURCHASE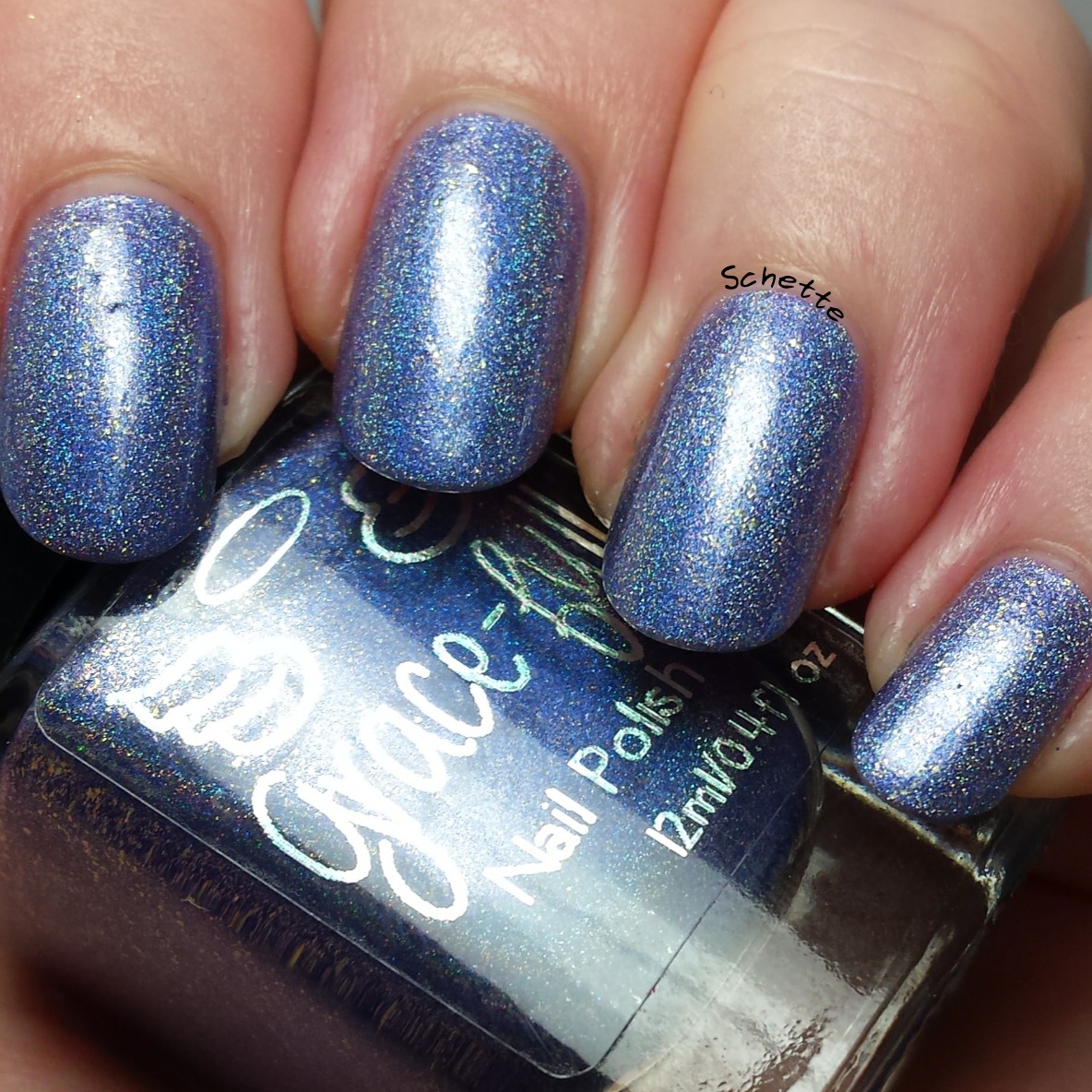 Le Grace-full Heavenly Whispers est un pervanche linéaire holo avec quelques flakies dorées, une exclu pour
Nail Whisperer
. Un restock est prévu pour ce dimanche 7 février 2016 à 11pm SGT (16h à Paris).
The Grace-full Heavenly Whispers is a periwinkle blue linear holo with a light scattering of gold flakies exclusive to
Nail Whisperer
. A restock of this shade is planned for Sunday, 7th February 11pm SGT.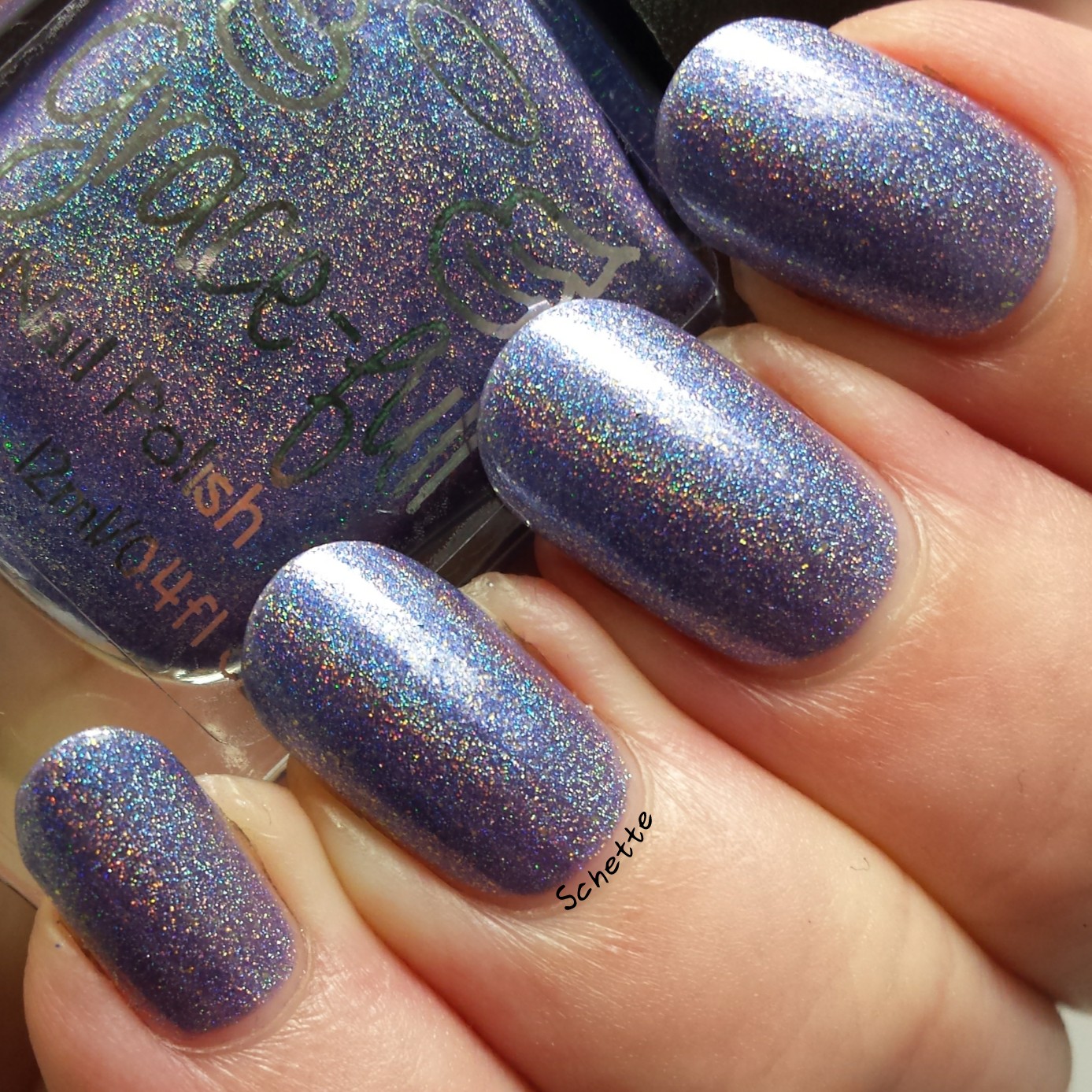 Eugenia a demandé cet exclusivité pour l'ouverture de sa boutique. Elle m'a dit que vraiment Théresa a lu dans sa tête et a vraiment fait le vernis qu'elle voulait. J'aime beaucoup cette couleur, porté ici en deux couches plus top coat.
Eugenia asked for this exclusive for the opening of the shop. She told me that Theresa has really read in her mind to have the exact polish she wanted. I really enjoy this shade, worn here in two coats with top coat.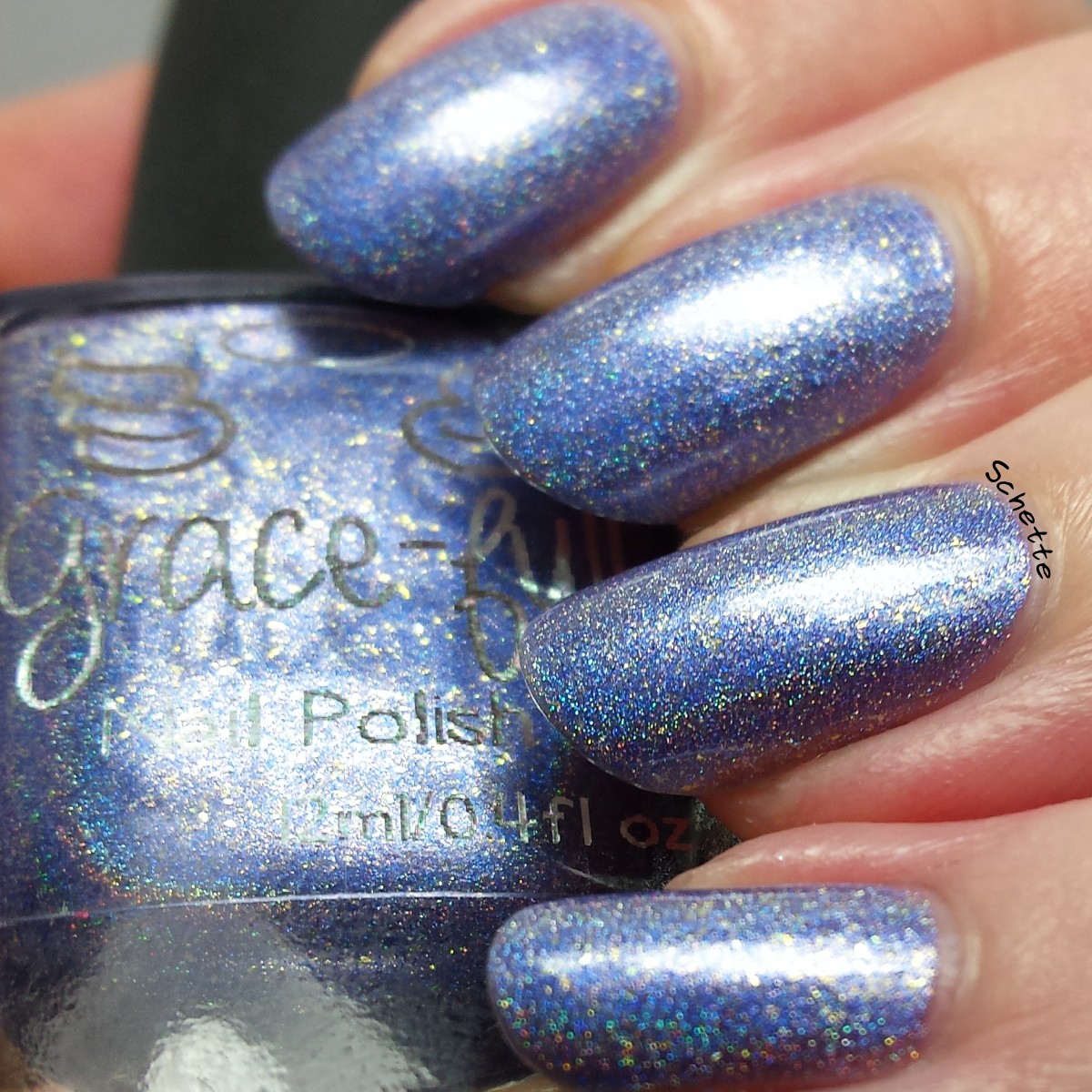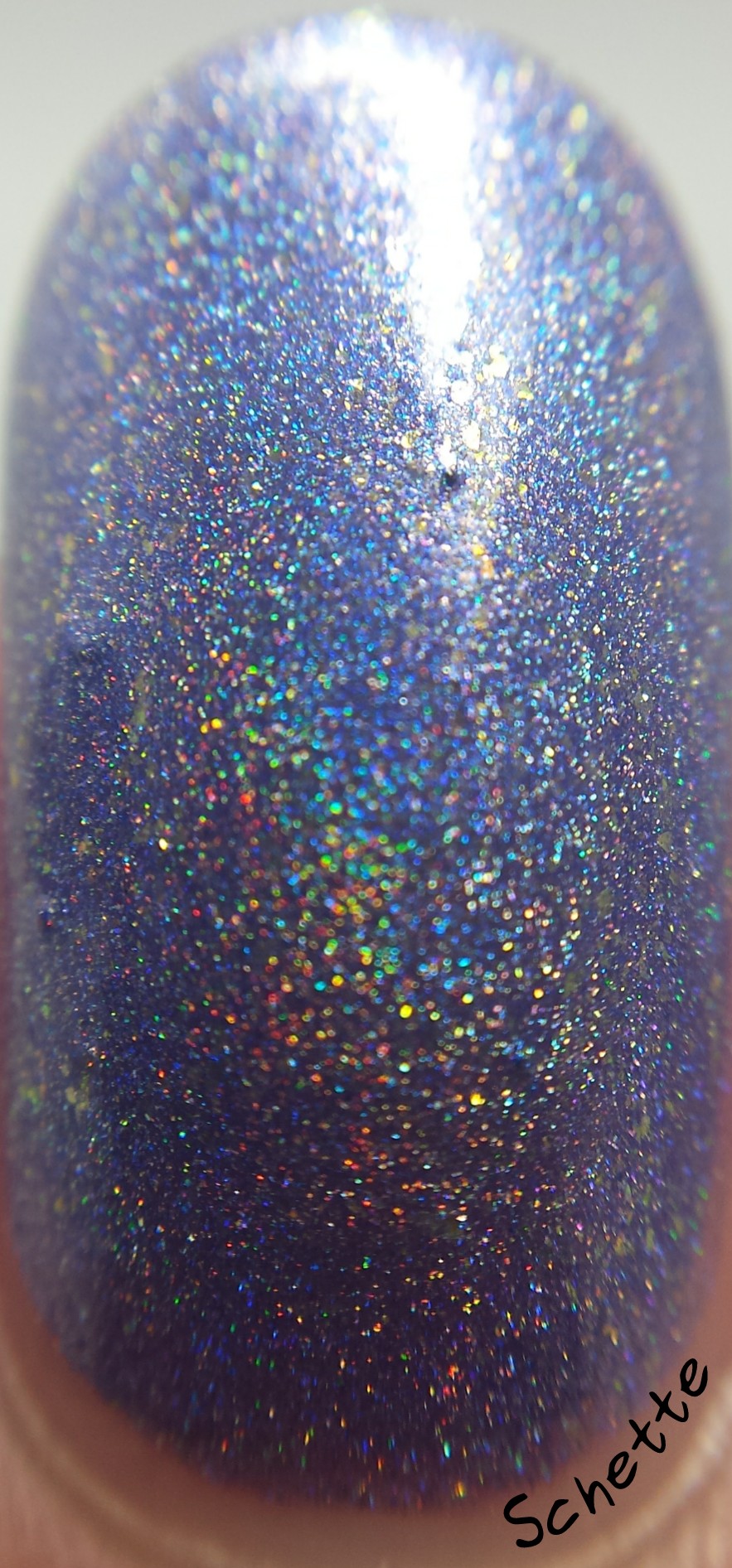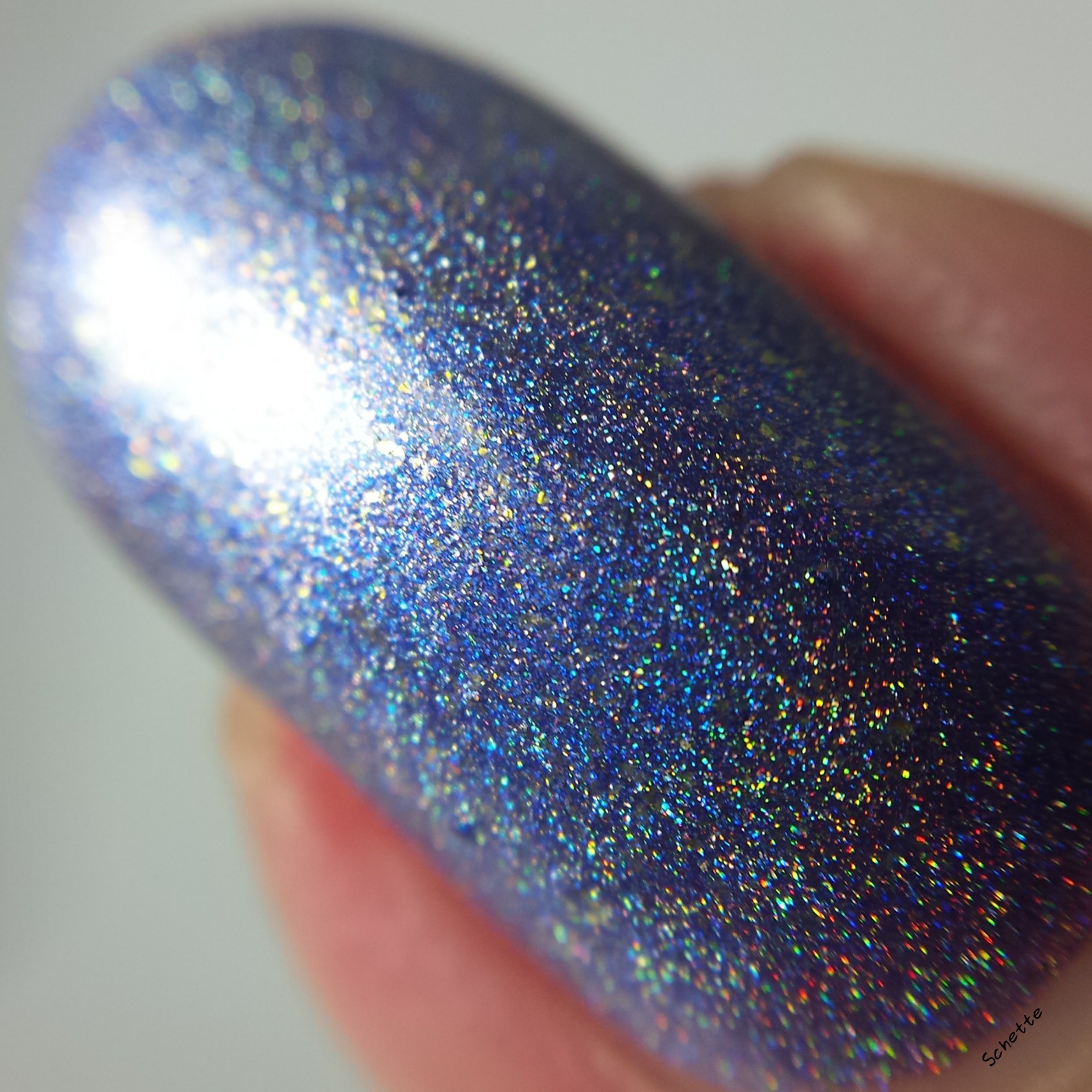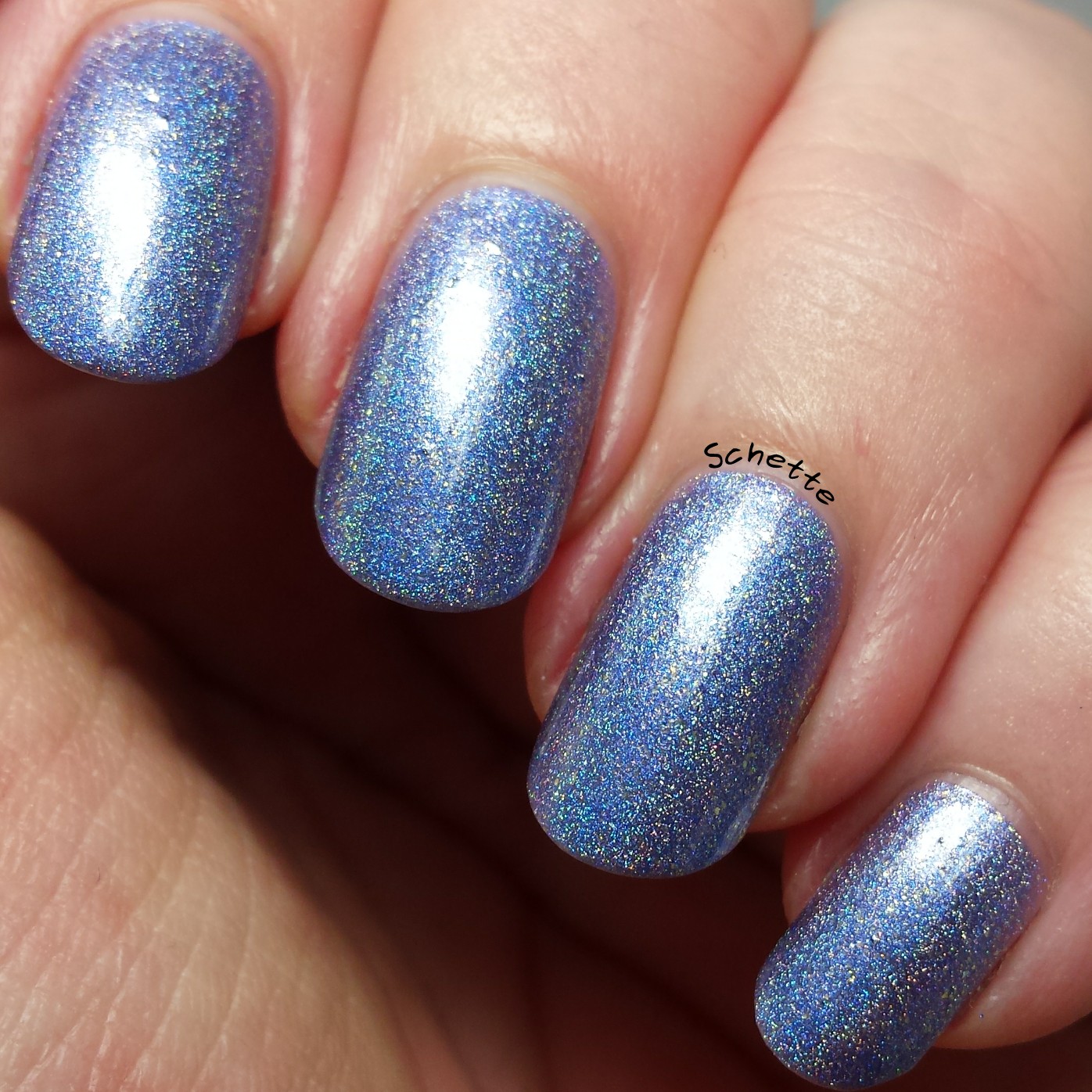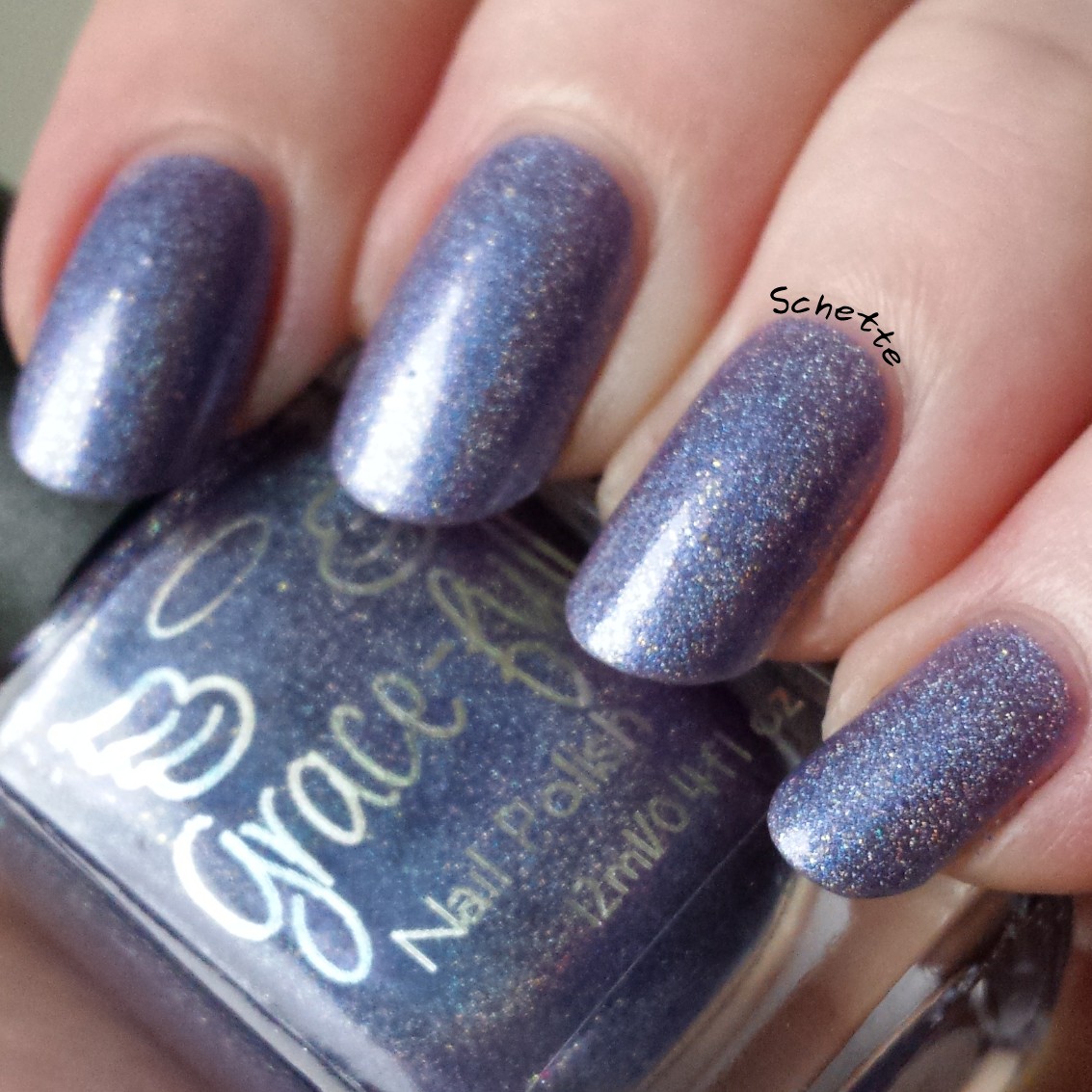 A l'ombre
In shade
Et avec un stamping utilisant la Messy Mansion MM70.
With a stamping using the Messy Mansion MM70.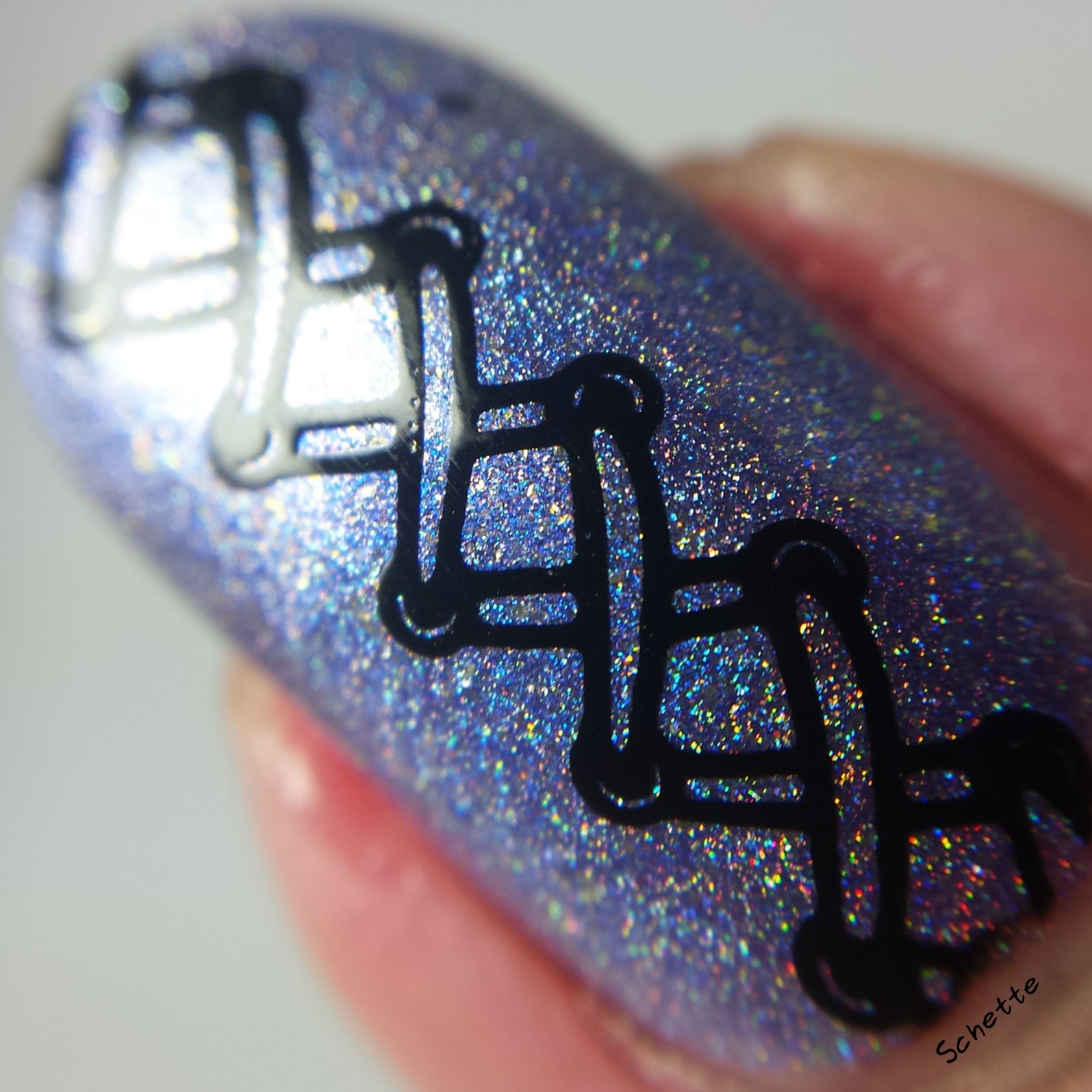 Bilan
La marque Grace-full ne cesse de m'impressionner depuis quelques mois (et j'en ai un sur les ongles en ce moment, je vous raconte pas comment je l'aime !) et Eugenia a toujours de très jolies exclus sur sa boutique (le
Doomed Diva de Lacquester
est vraiment une petite bombe). Et elle sort une box mensuelle, je sais pas si vous avez vu le visuel de la nouvelle box qui sort le 14 février 11pm SGT (16h à Paris), le Grace-Full est vraiment juste hallucinant ! (crédit Photo : Nail Whisperer). Et le duo de la St Valentin sera aussi dispo le 7 février : You're So Mauvelous! et A Fairytale Ending.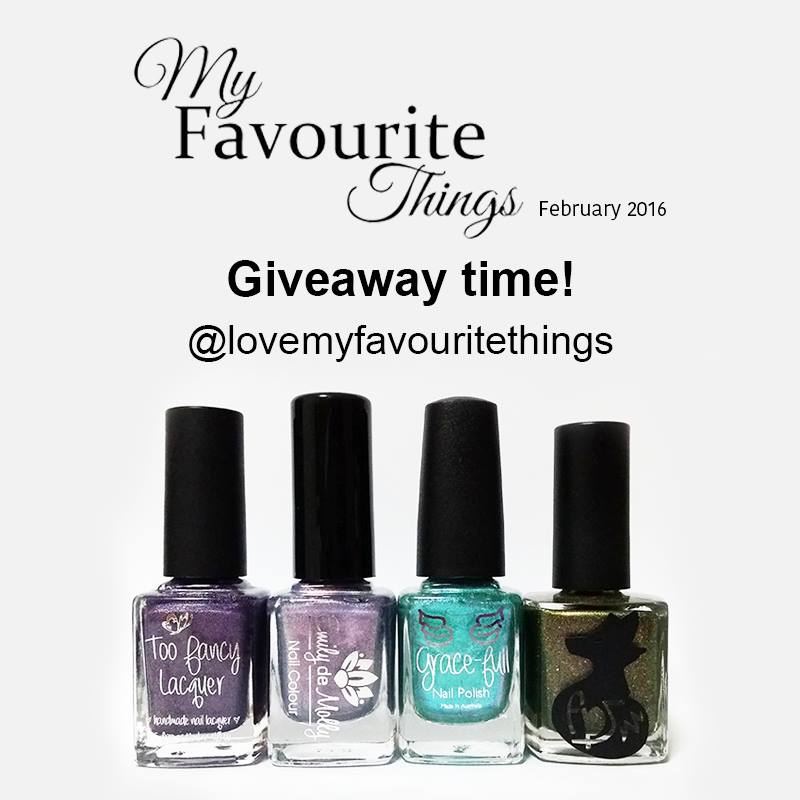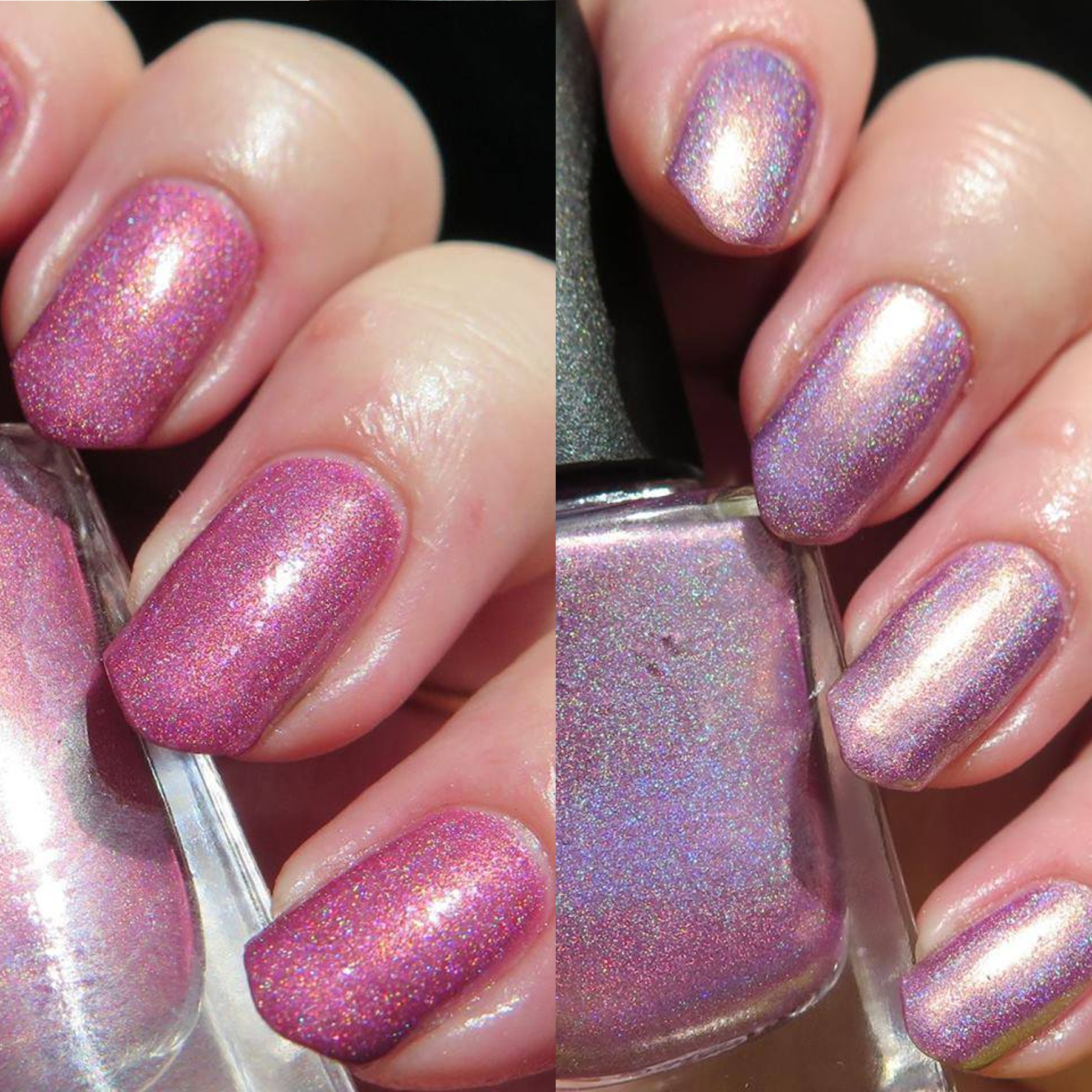 The brand Grace-full is always impressing me more and more since some months (I have one on my nails now, and I don't tell you how hard I love it !) and Eugenia always has some great exclusives in her shop (
Doomed Diva from Lacquester
is a real stunner). She's also releasing a montly box, and I don't if you saw the picture of the new box which will be released on Feb 14th 11pm SGT, the Grace-full is just amazing ! (picture credit : Nail Whisperer). And also the Valentin duo will be up on 7th : You're So Mauvelous! and A Fairytale Ending.
Schette, le 7 février 2016
Vous pourriez aussi aimer / You can also like :