DéFIL #2 : Grace-full Electric Smurf
PERSONAL PURCHASE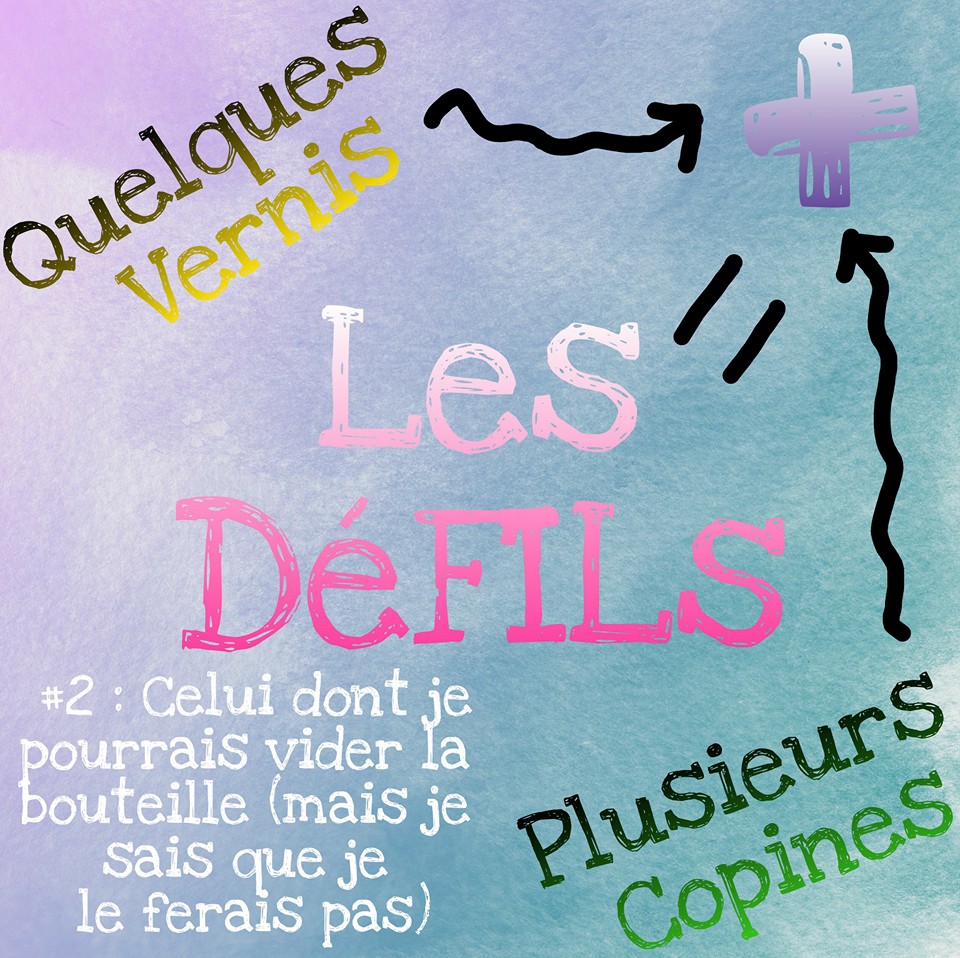 Avec les copines tous les mois nous allons nous rassembler autour d'un défi mettant en scène nos chers indies <3
Retrouvez nous dans cette nouvelle aventure en suivant le #lesDéFILs
Le thème nr 2 de Février : "Celui dont je viderais la bouteille (mais je sais que je le ferais pas)"
With my friends each month, we are going to gather us around a challenge using our dearest indies <3
You can follow us in this new adventure following #lesDéFILs.
Second theme of February is "The one that I could empty (but I know I won't do that)"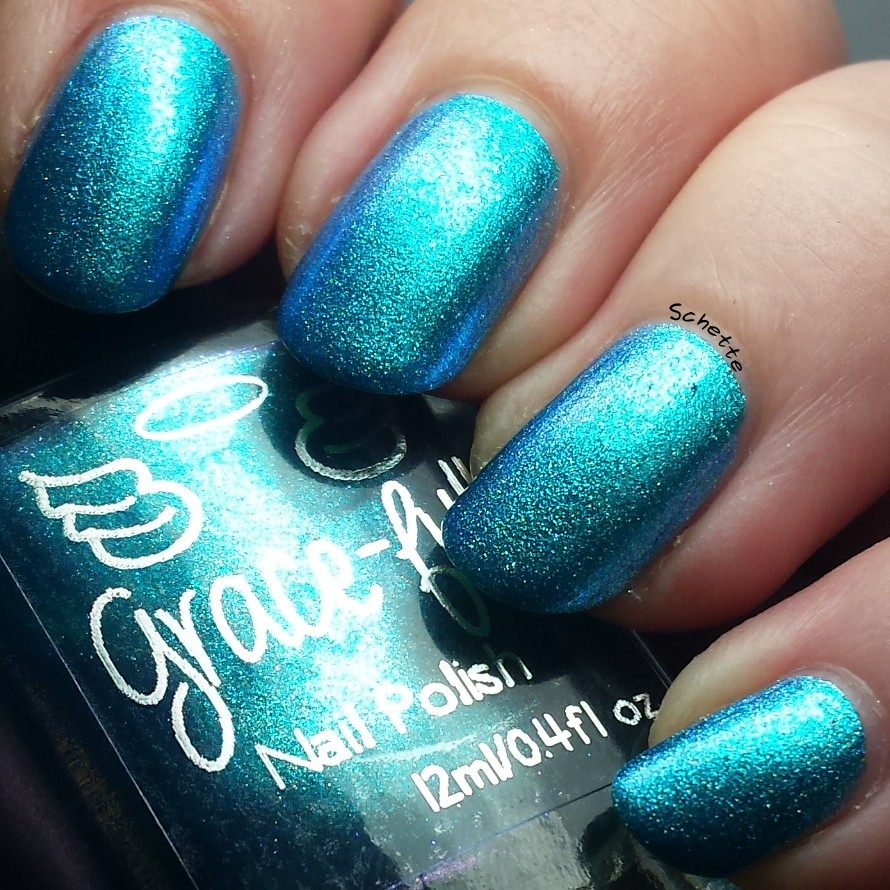 Mon premier choix était l'Enchanted Polish Marge's blue behaviour. Et puis j'avais ce Grace-full sur mon bureau depuis peu, et il m'avait immédiatement tapé dans l'oeil. C'est un peu la version bleue foncée de celui qui se trouve dans la My Favourite Things de Février. Donc en fait, celui-ci fait aussi des photos ouf sous lampe artificielle, mais j'ai préféré vous le montrer à la lumière naturelle et au soleil parce que je trouve que les photos sous lampe ne sont pas fidèles. C'est les glass flakes magiques de Theresa qui font ça :)
My first choice was Enchanted Polish Marge's blue behaviour. But then I had this Grace-full sitting on my desk since a few, and I have to say that it immedialty stole my heart. This is the dark blue version of the one in My Favourite Things de Février. So In fact, this one is also surrealistic under artificial light, but I prefer to show you with natural light and in sun because I don't find the artificial light pictures accurate. That's because of the magical glass flakes from Theresa :)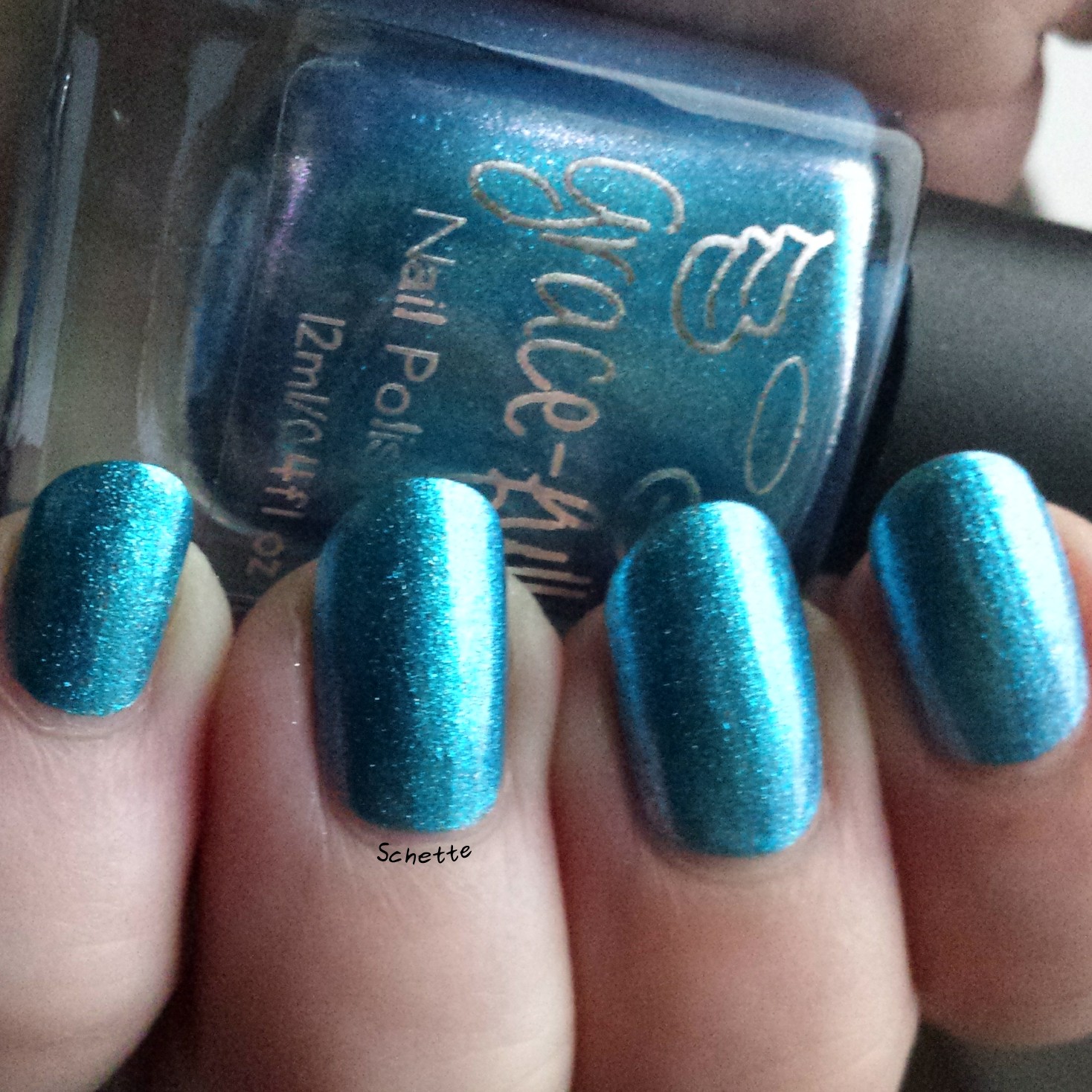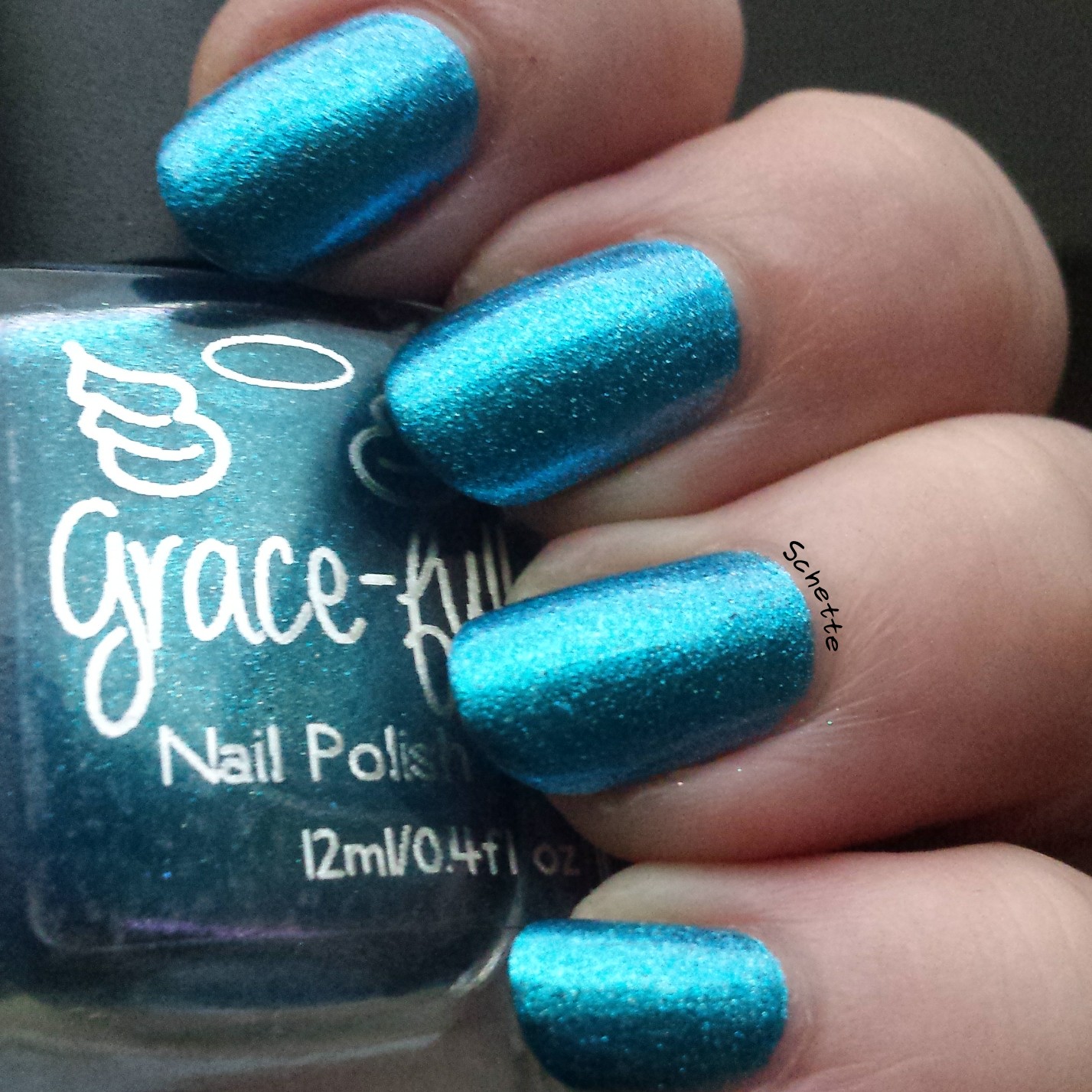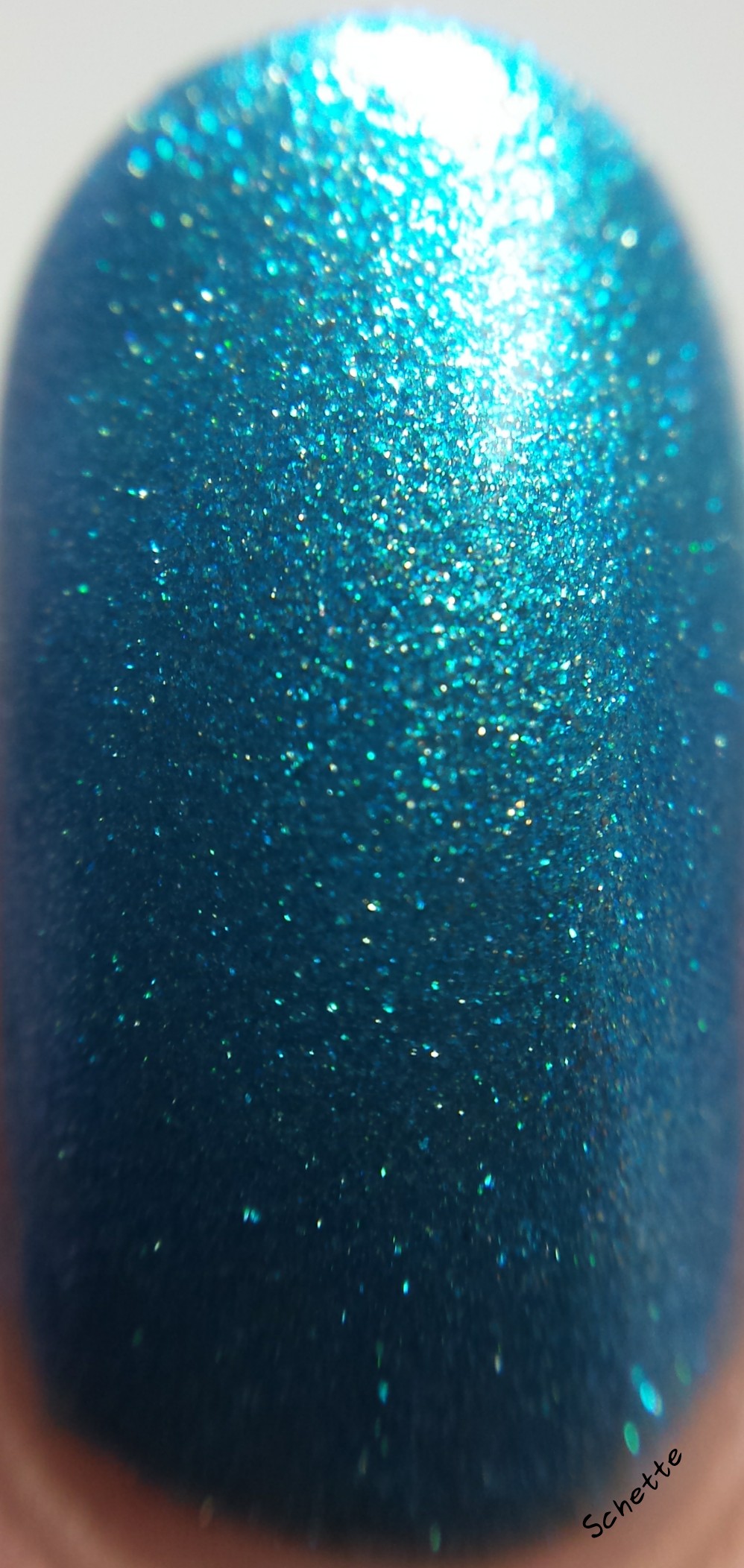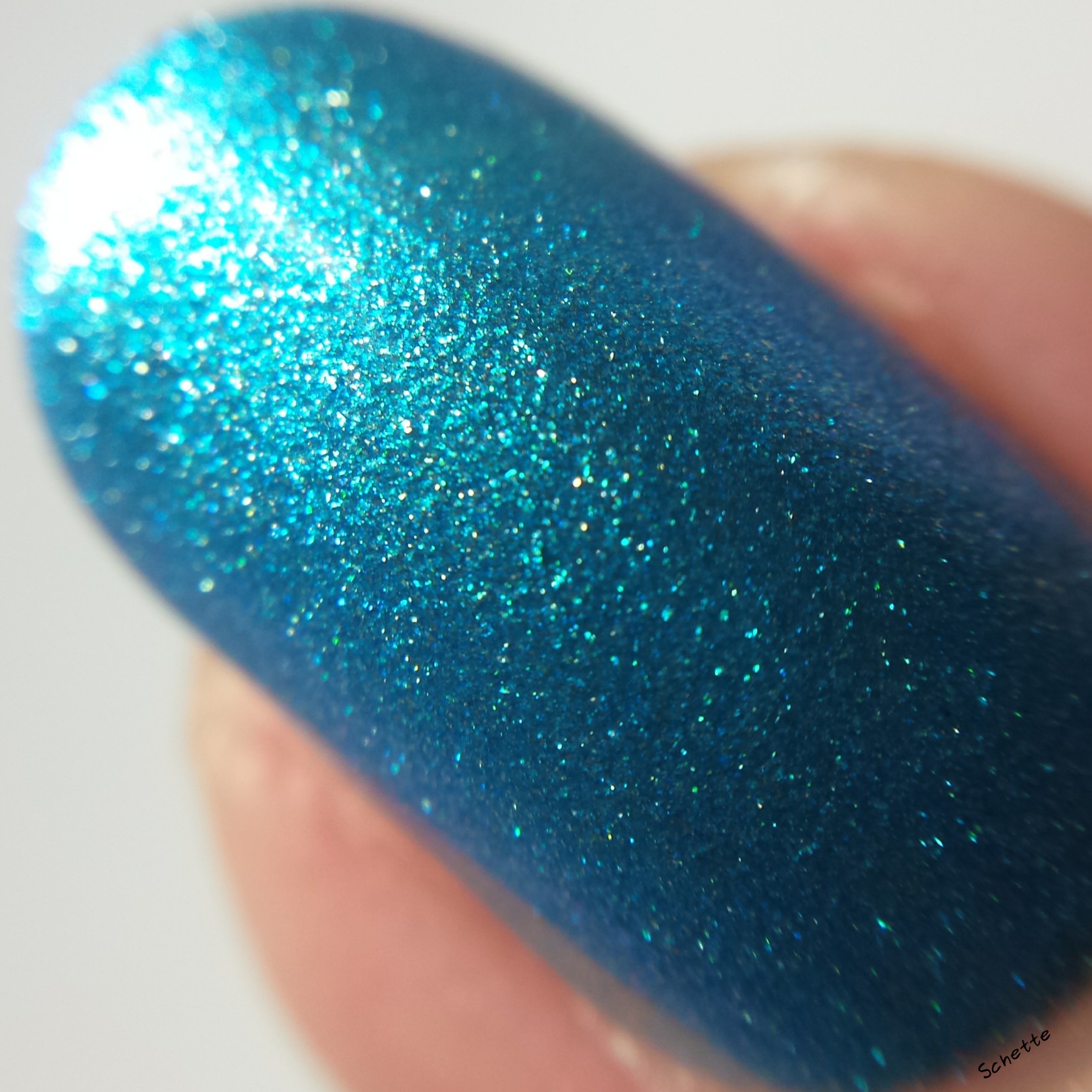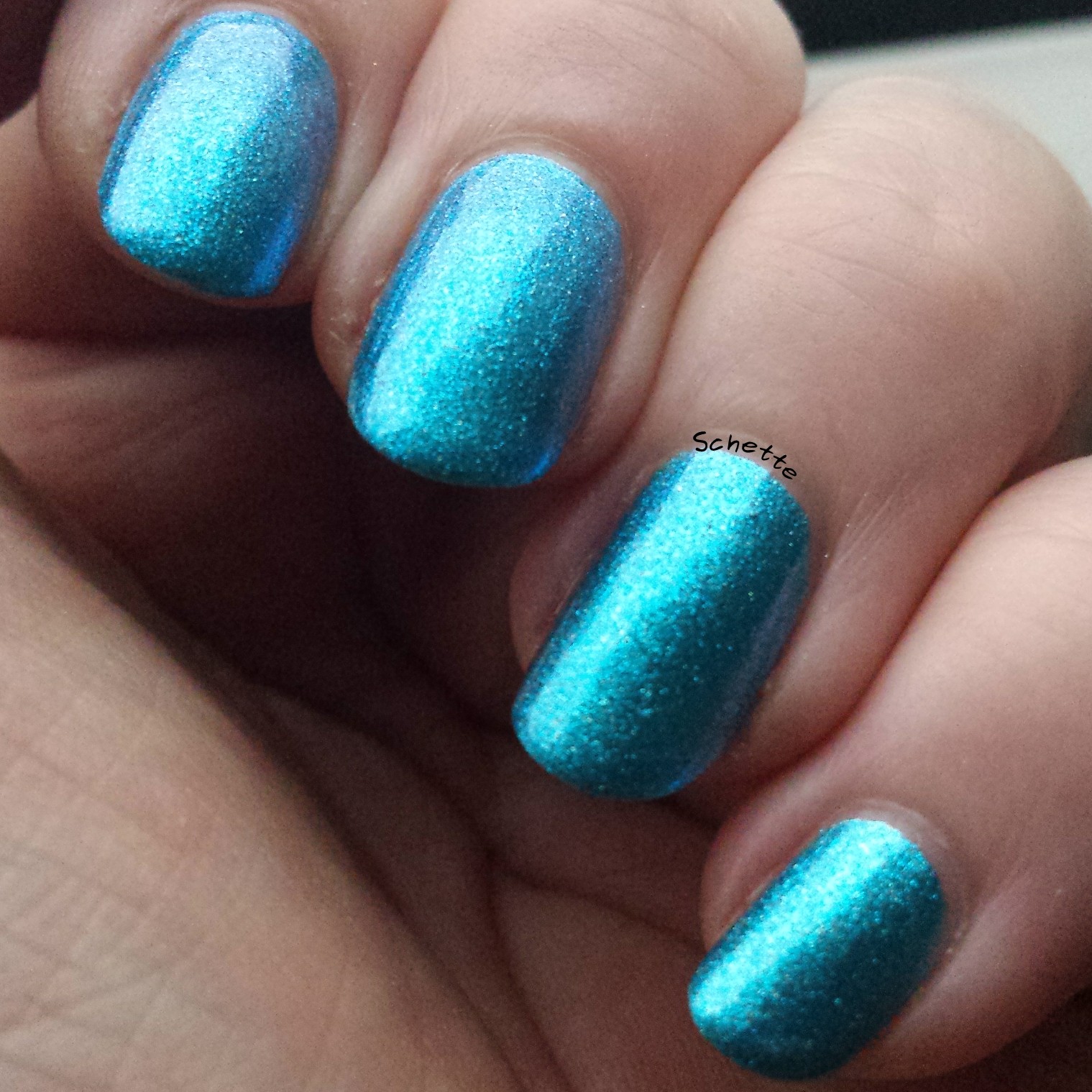 On voit mieux le shift ici.
We can see the shift better here.
Au soleil
With sun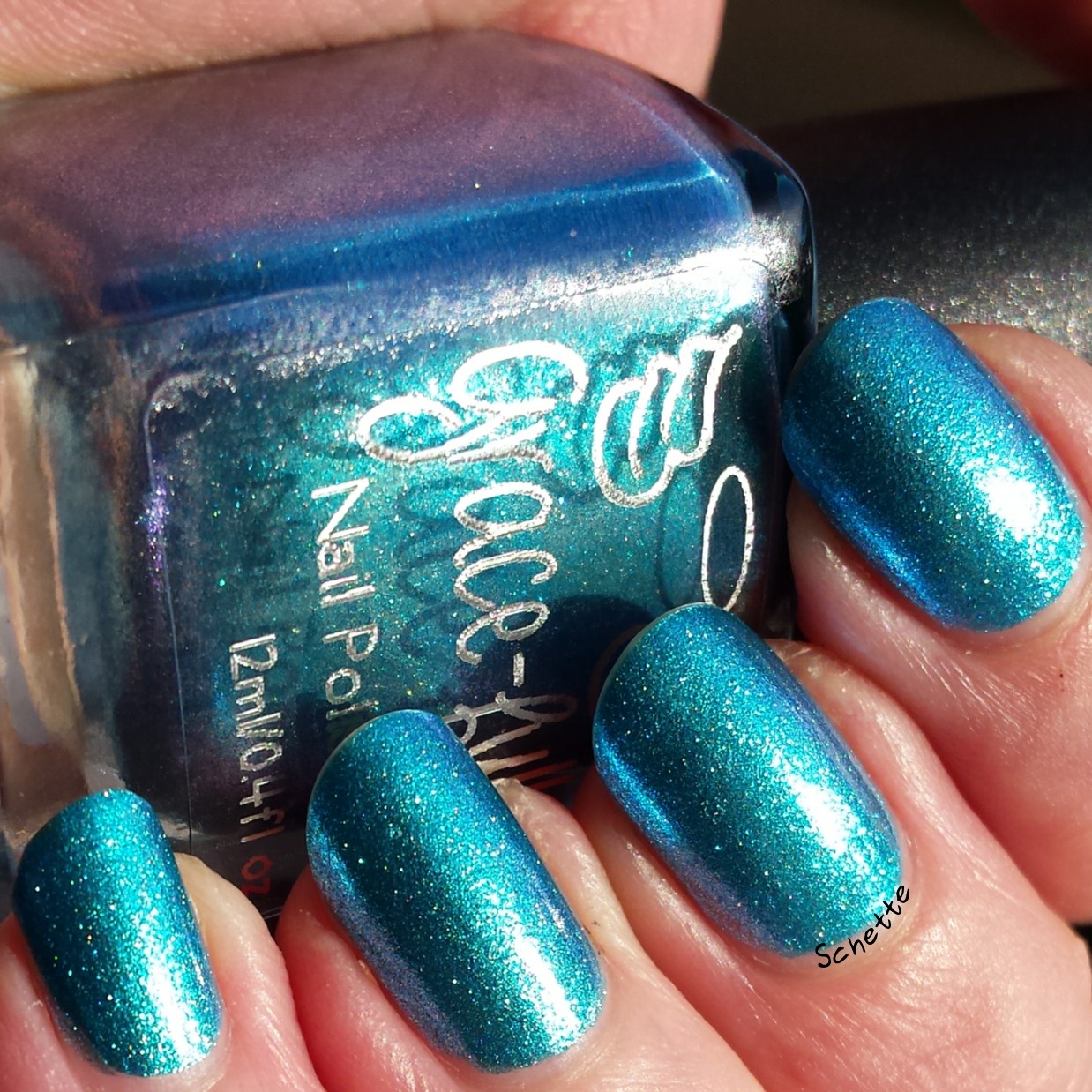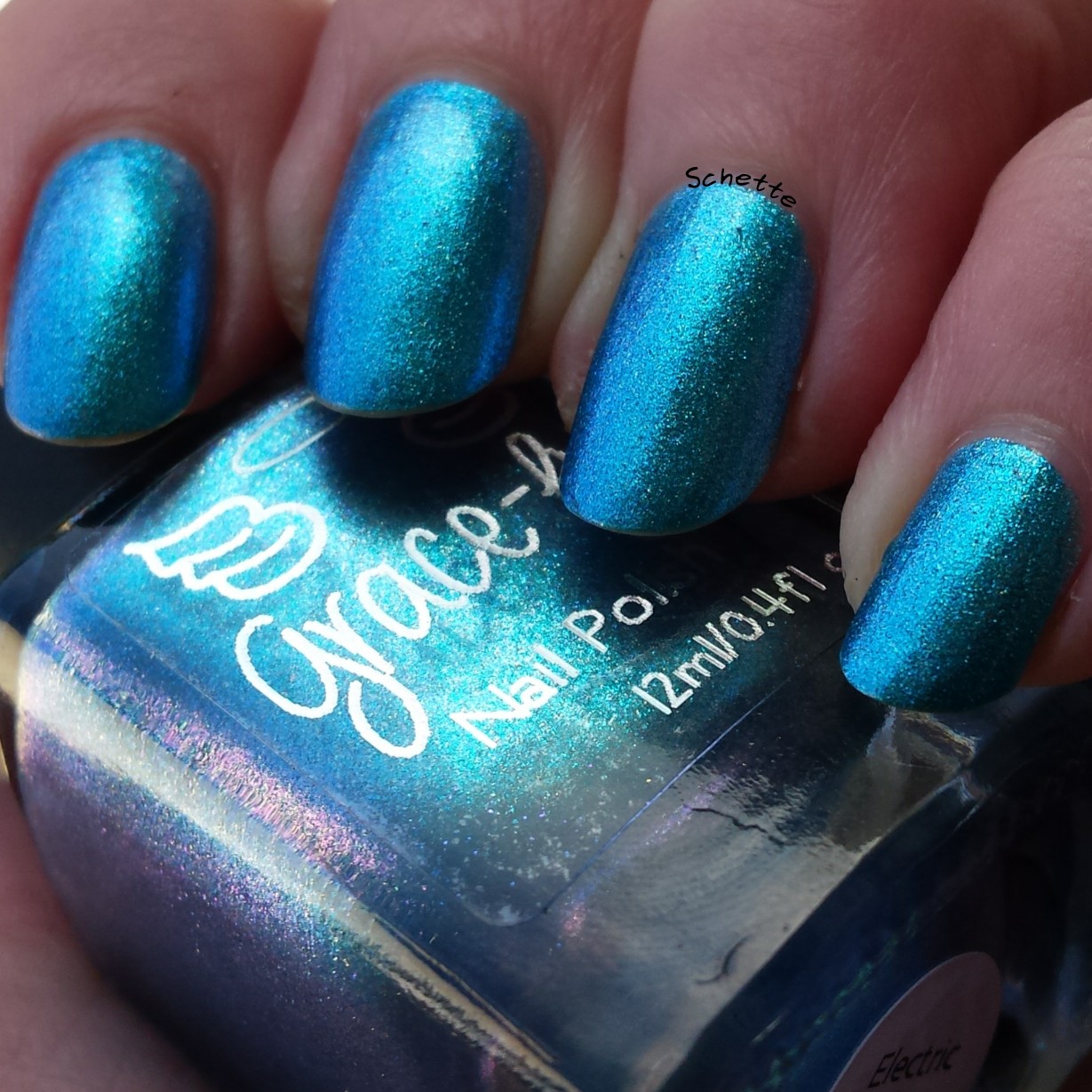 A l'ombre
In shade
Bilan
Je dois dire que je suis vraiment amoureuse du petit, je l'ai déjà reporté deux fois, ce qui pour moi est vraiment une marque d'amour ! Et vous, l'aimez vous ? Et lequel aimez vous tellement que vous pourriez en vider la bouteille ?
I have to say that I'm really mad of this one, I already Worn it twice, which is for me the true sign of love. What about you, do you like it ? And witch one do you love that much that you could empty the bottle ?
Schette, le 14 février 2016
Vous pourriez aussi aimer / You can also like :