Glittering Elements : November Box
PERSONAL PURCHASE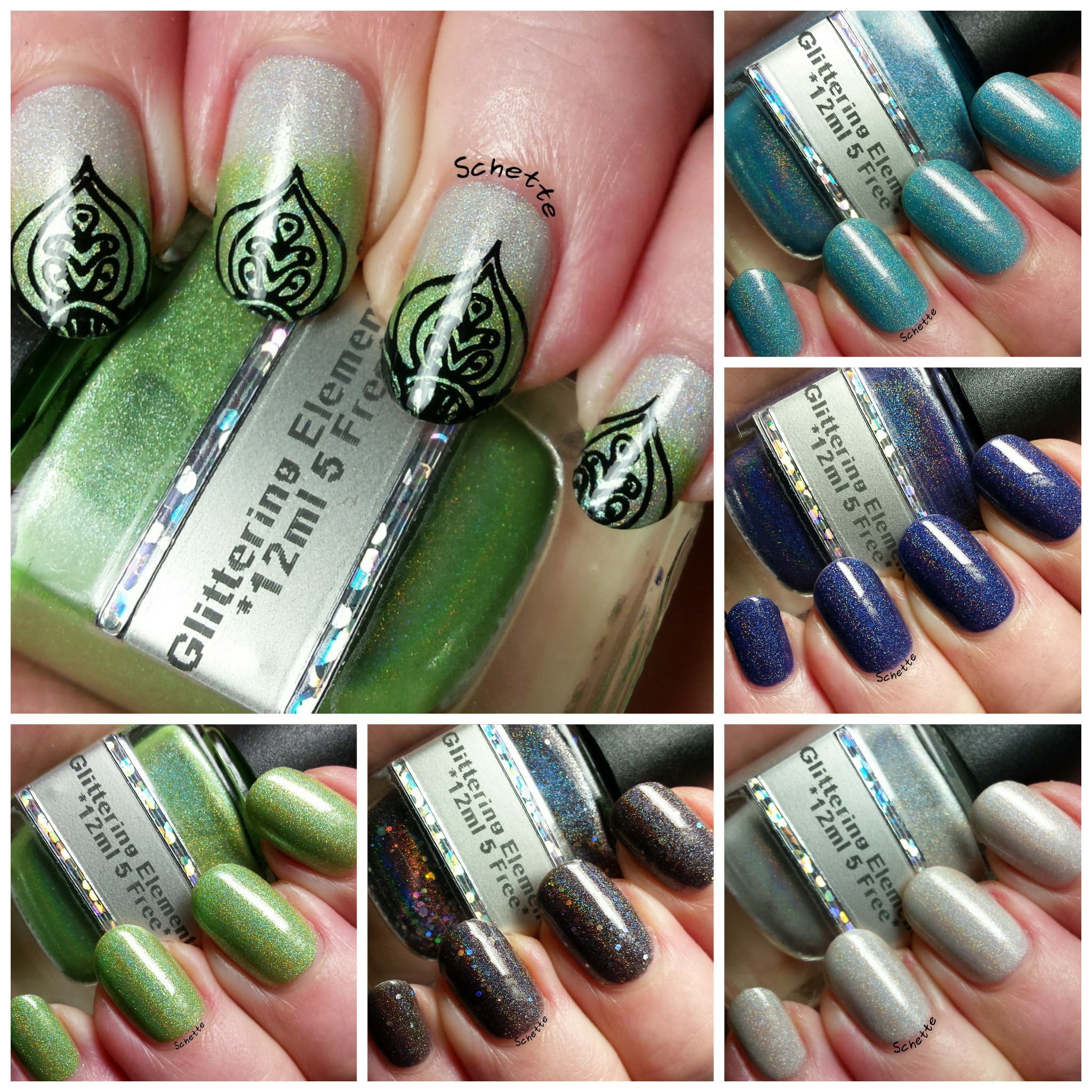 La marque australienne Glittering Elements a sorti des box tous les mois en 2015 et c'était la box de novembre sur le thème "L'étrange Noel de Mr Jack" Voyons les 5 vernis de cette box :)
The Aussie brand Glittering Elements used to released a box each month in 2015 and this was the one for Halloween base on the movie Nightmare before Christmas. Lets see the 5 polish of this box :)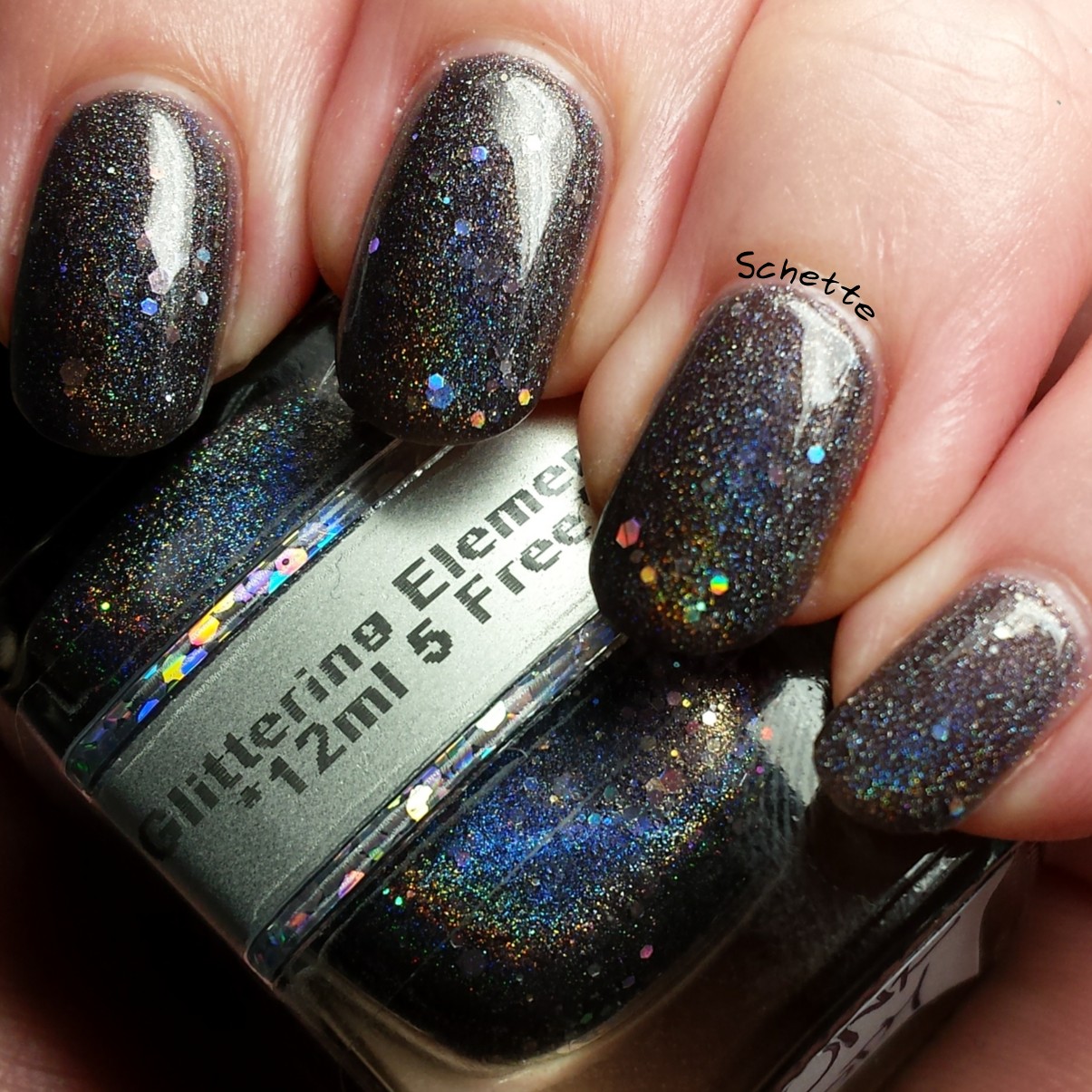 Commençons Bone Daddy. C'est un noir holo avec des glitter holos. Il ressemble beaucoup au Glam Polish Ciao Bitches selon moi, l'effet texturé en moins et un peu moins noir. L'application était très fluide et le séchage rapide. Posé en deux couches, avec top coat.
Let's start with Bone Daddy. This is a black holo with glitter. It looked like Glam Polish Ciao Bitches to me, the textured effect less, and a bit less dark. The application were very easy and the dry super fast. Worn in two coats, with top coat.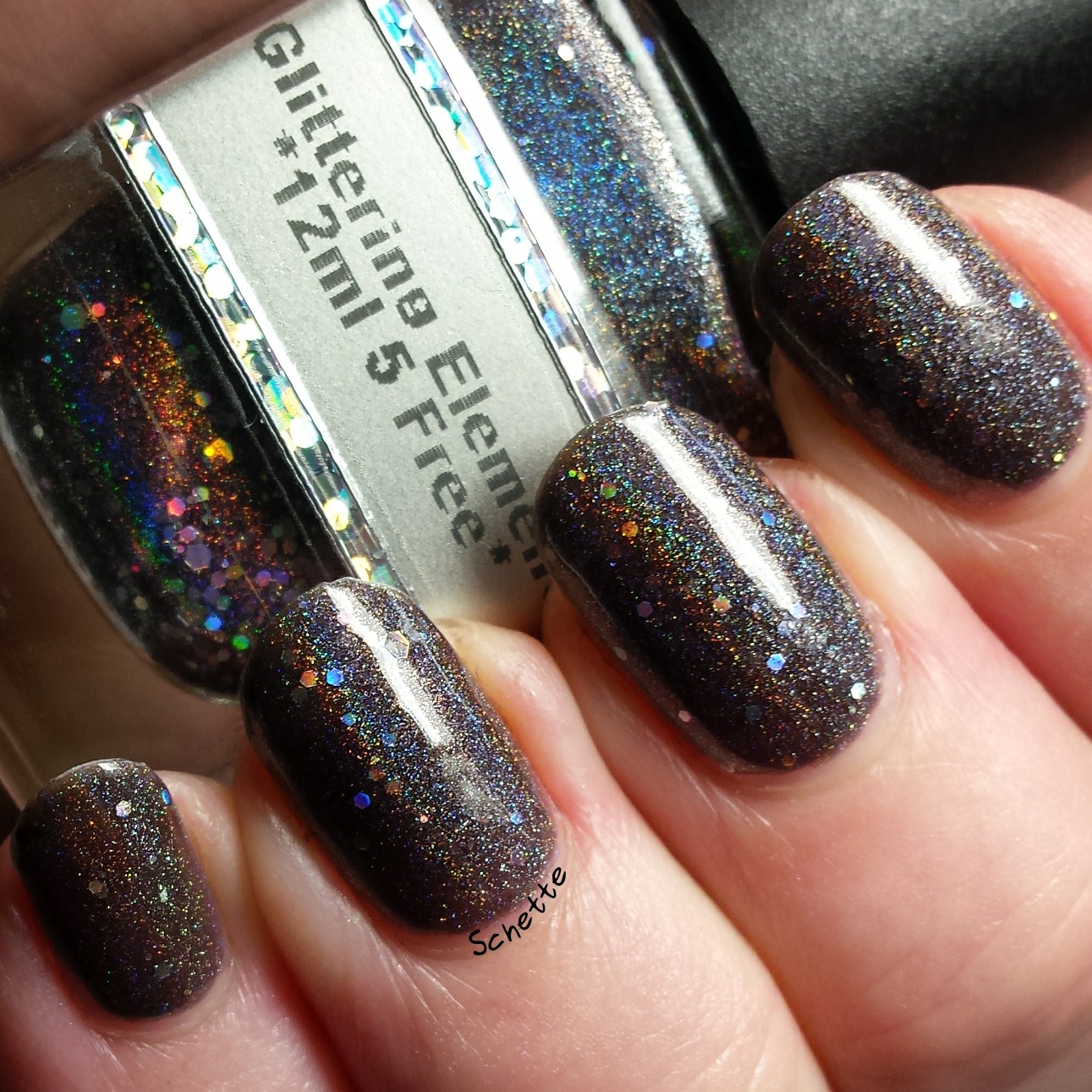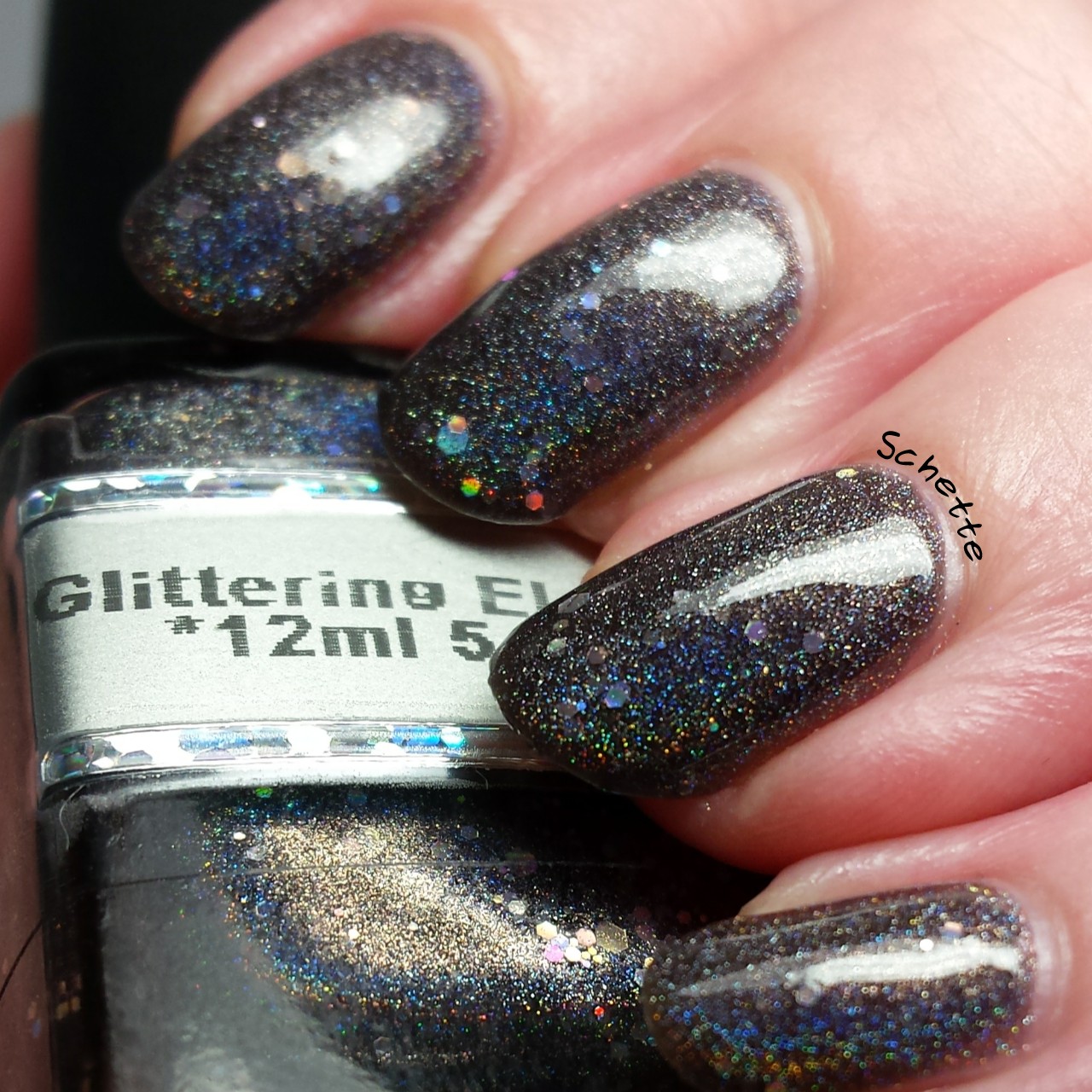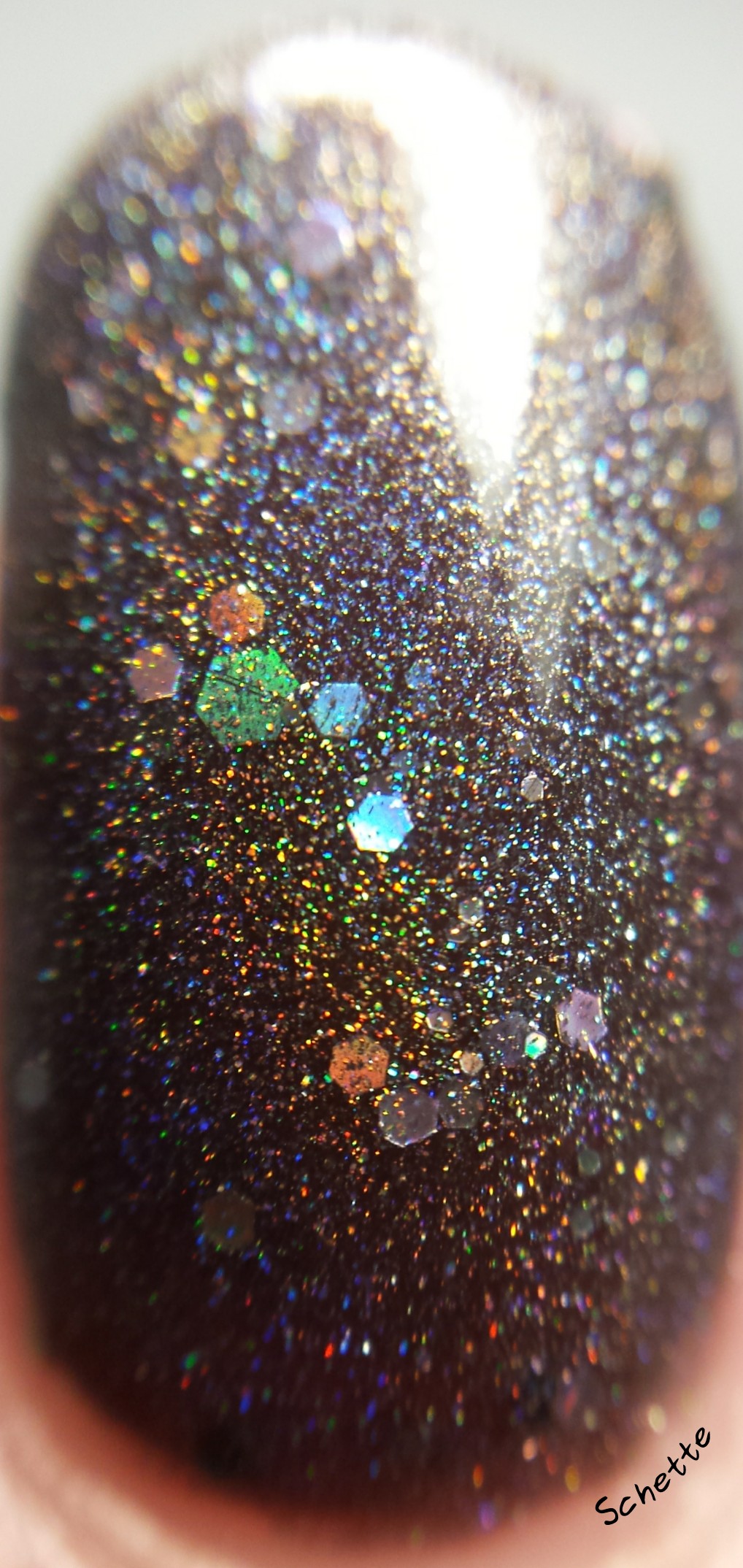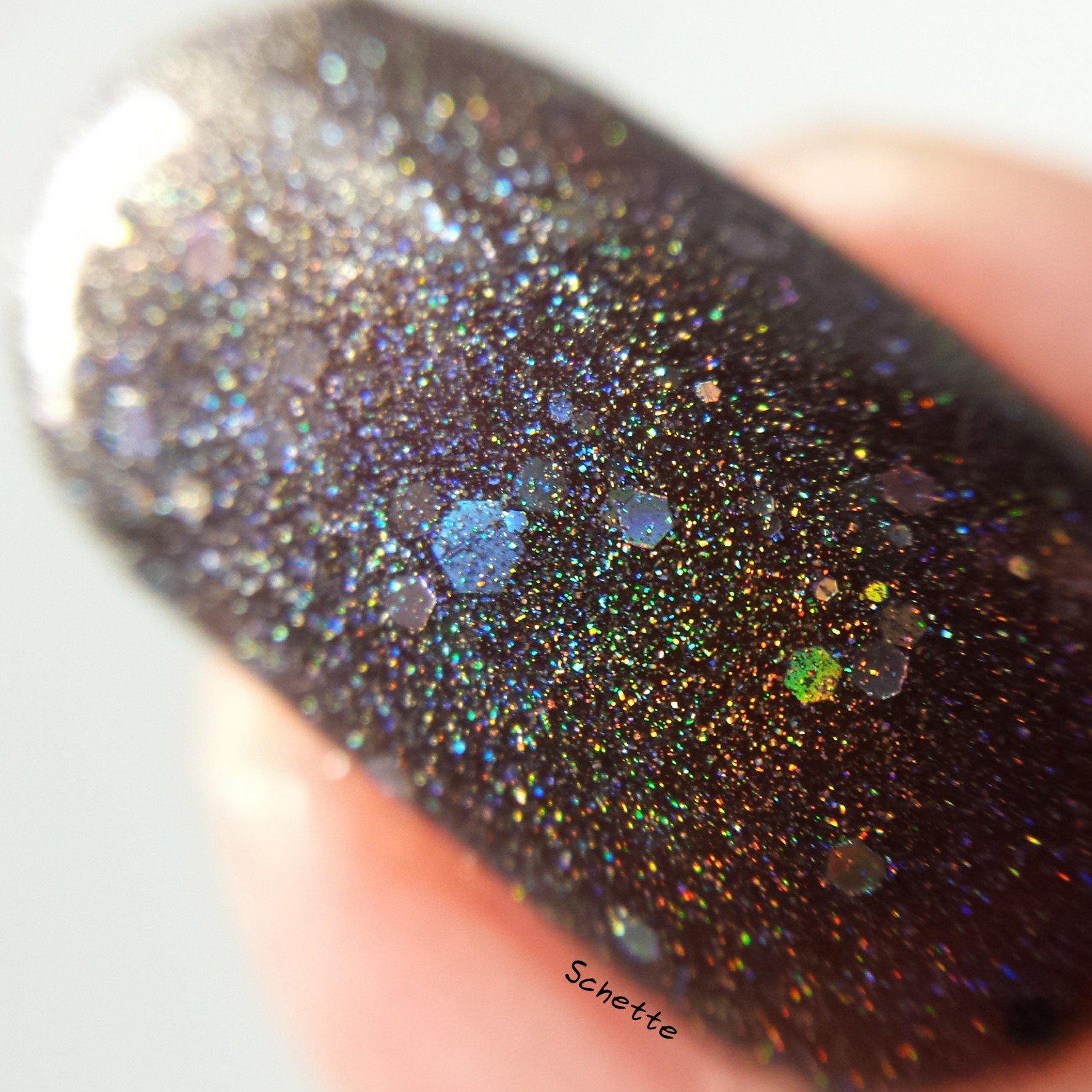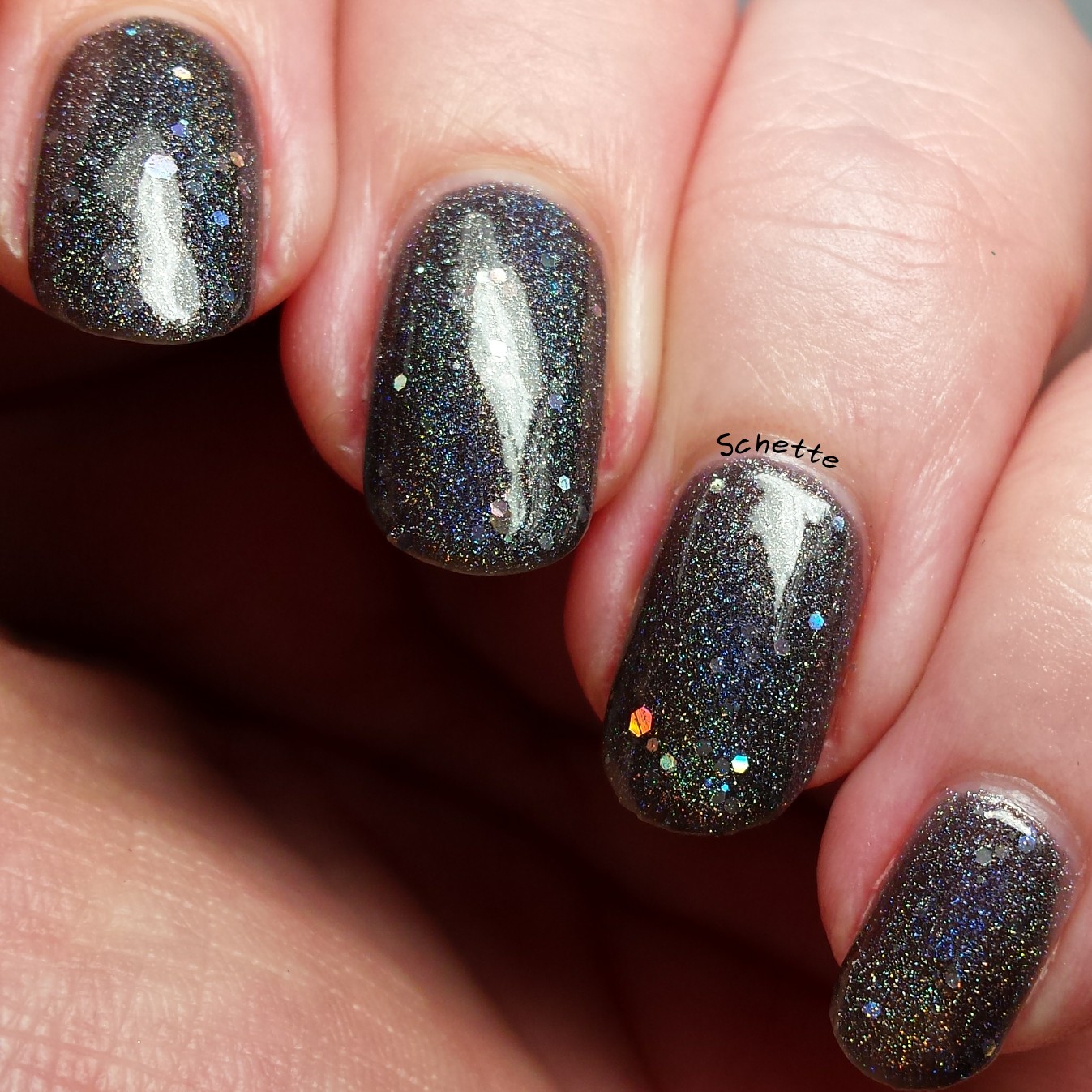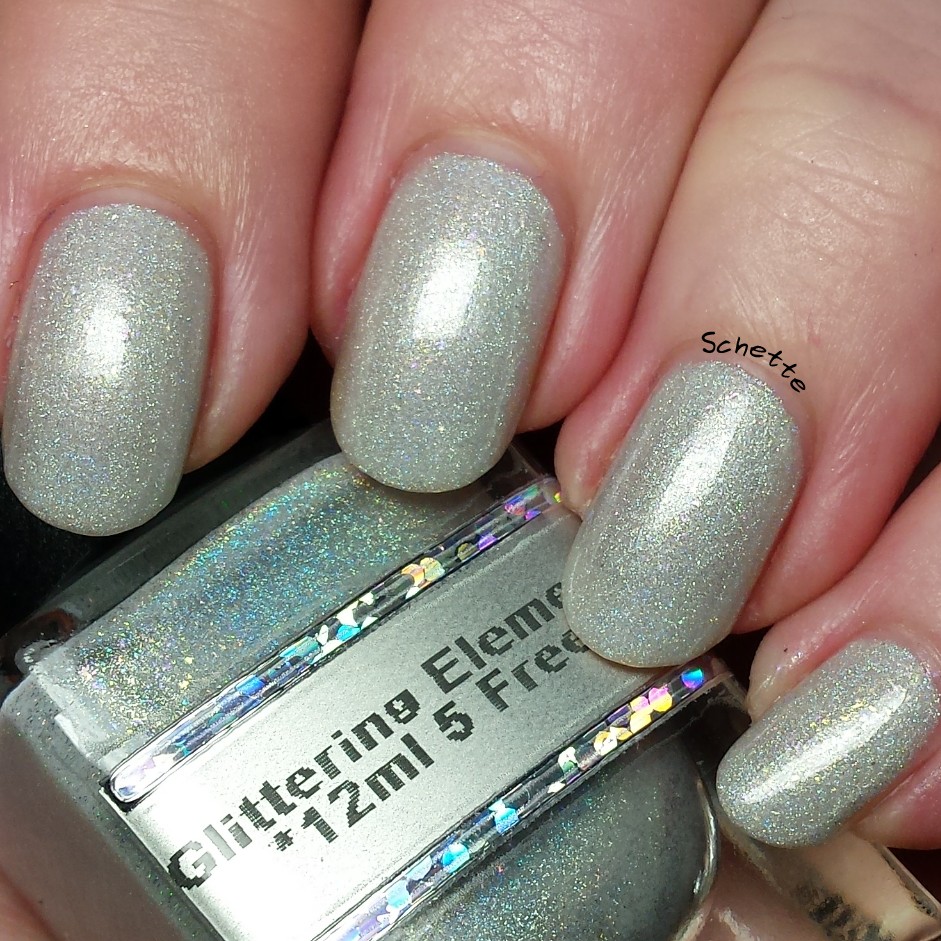 Ensuite, nous avons Christmas Town. C'est un joli blanc holo à légère shimmer bleue. La formule est elle aussi parfaite, en deux couches on atteint l'opacité. J'ai beaucoup aimé cette couleur. Posé avec top coat.
Then, we have Christmas Town. This is a pretty white holo with a slightly blue shimmer. The formula is also perfect and reach opacity in two coats. I loved a lot this color. I worn it with top coat.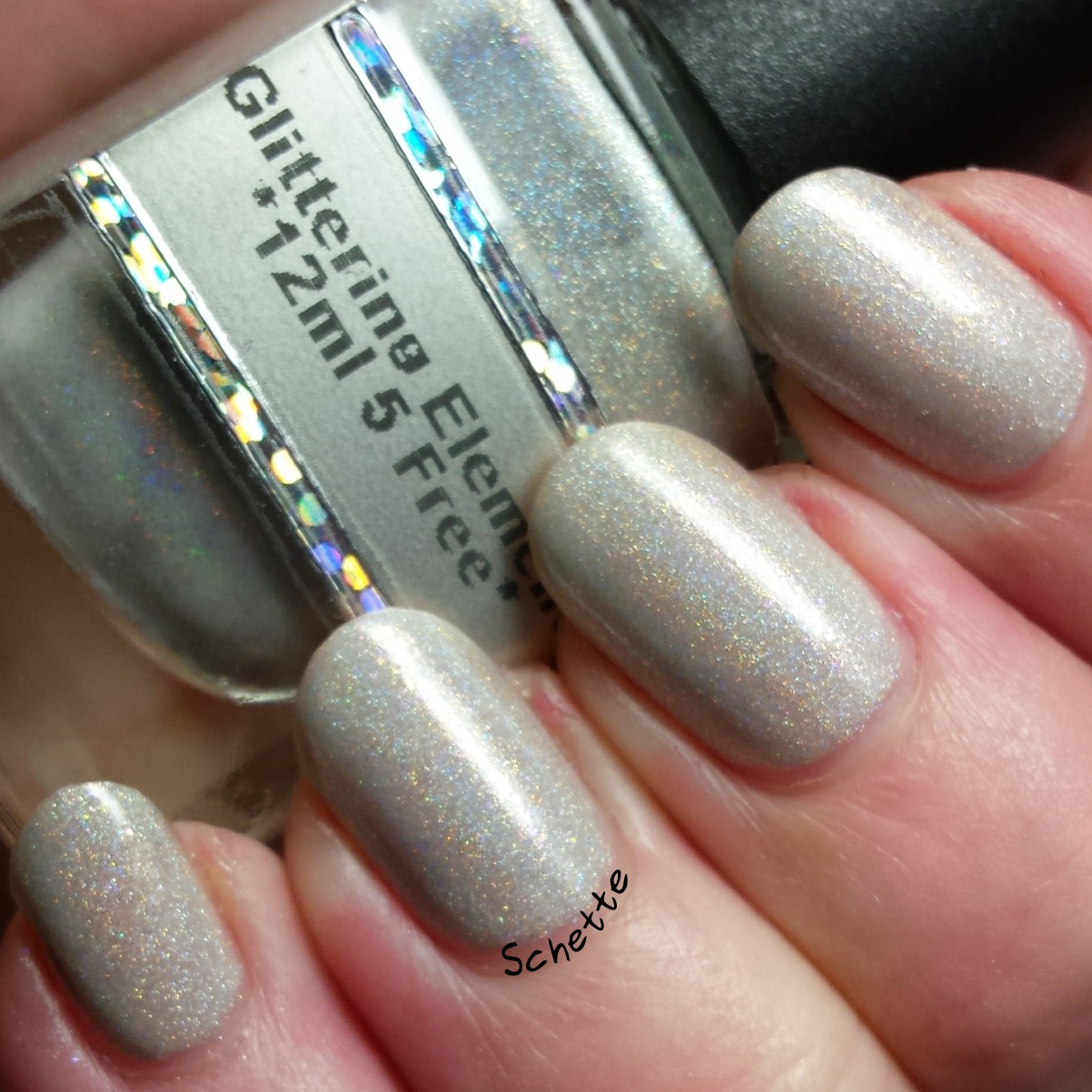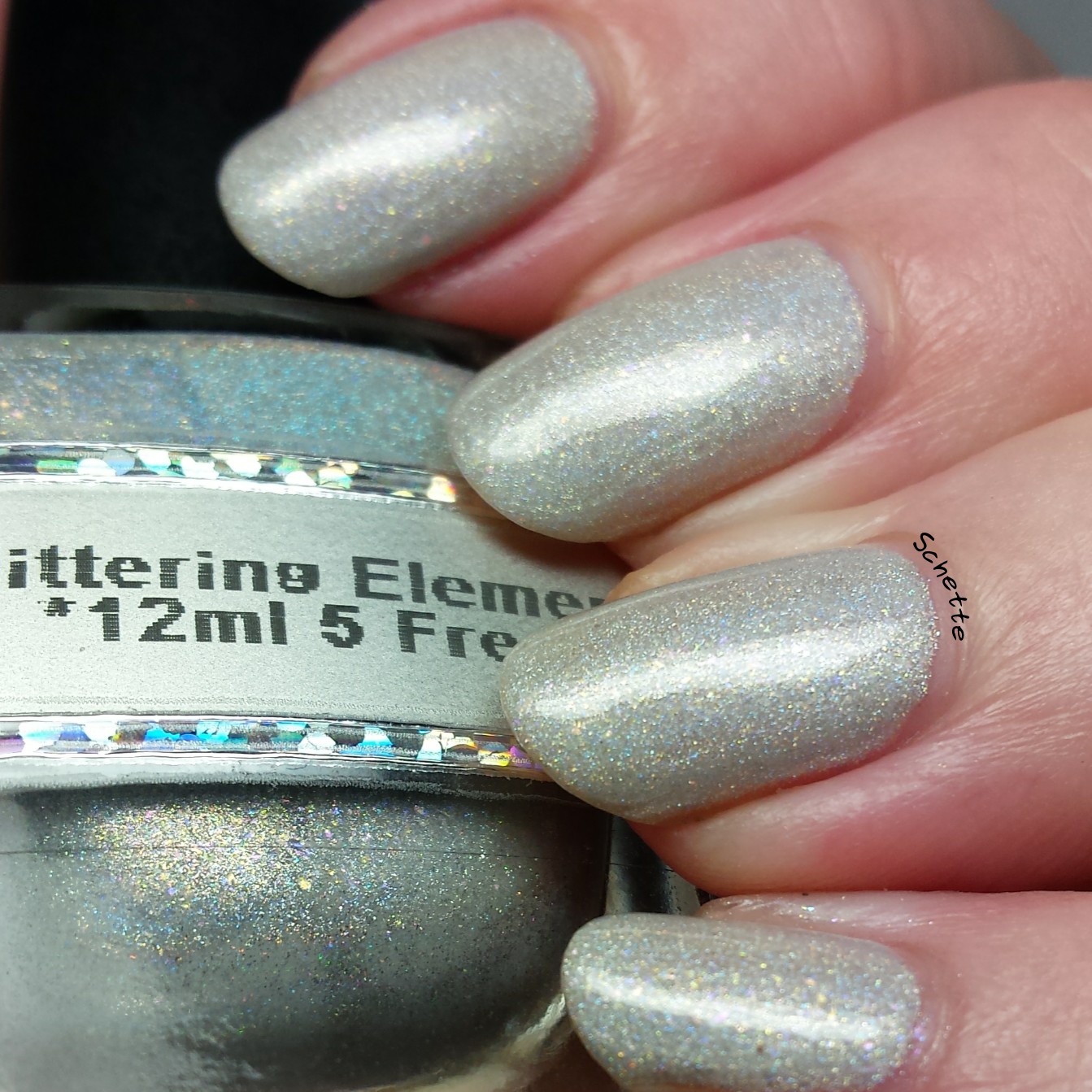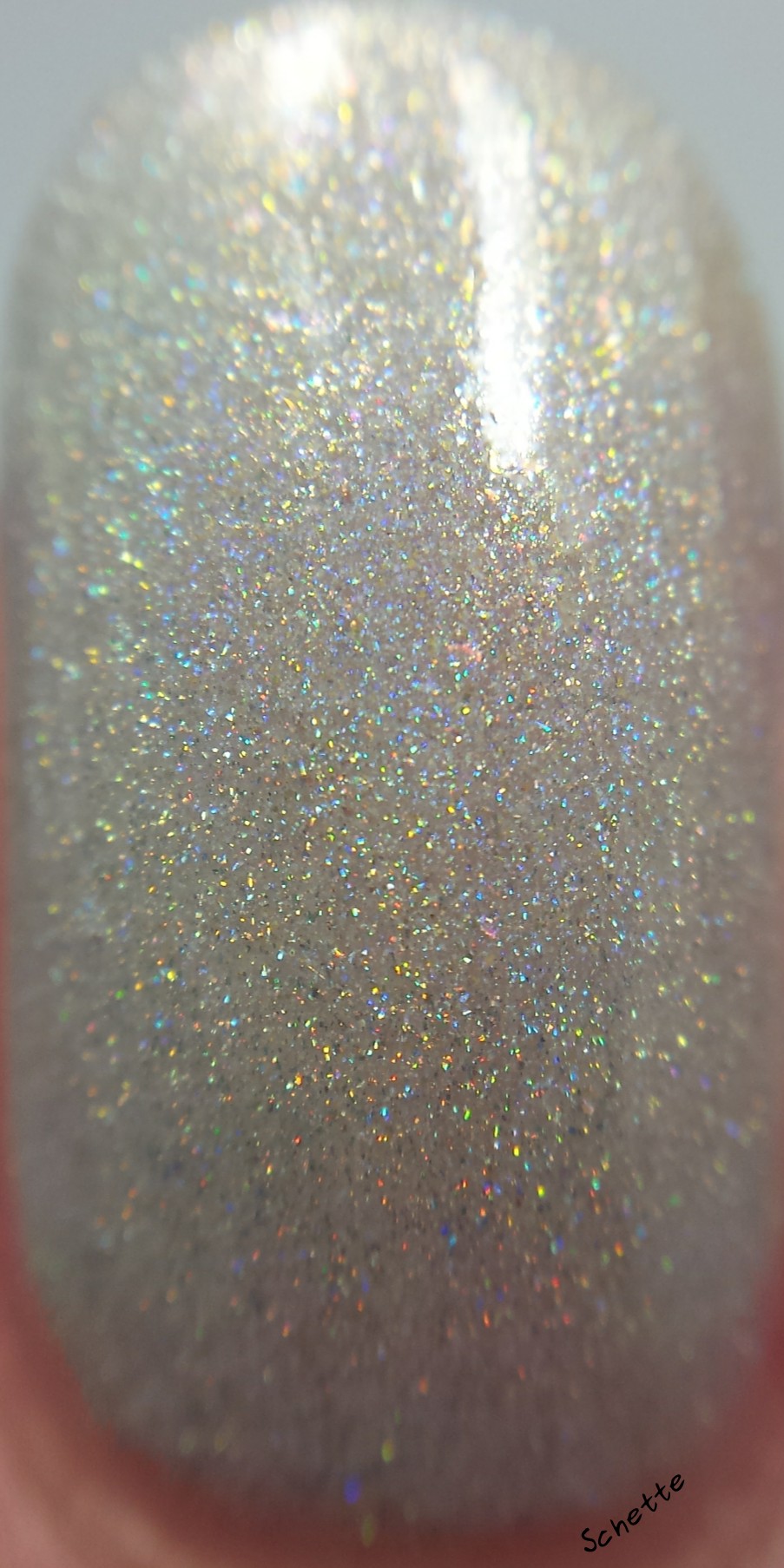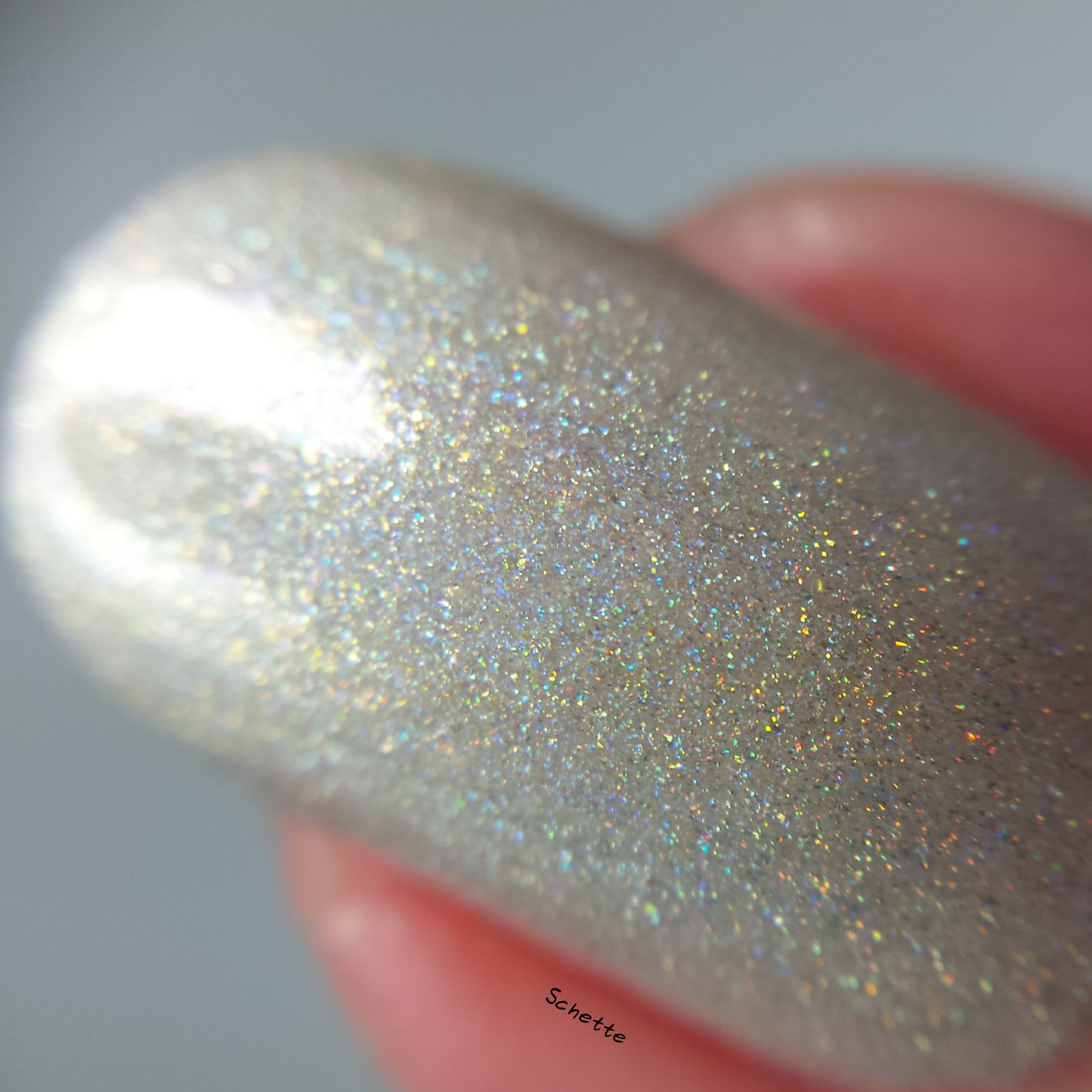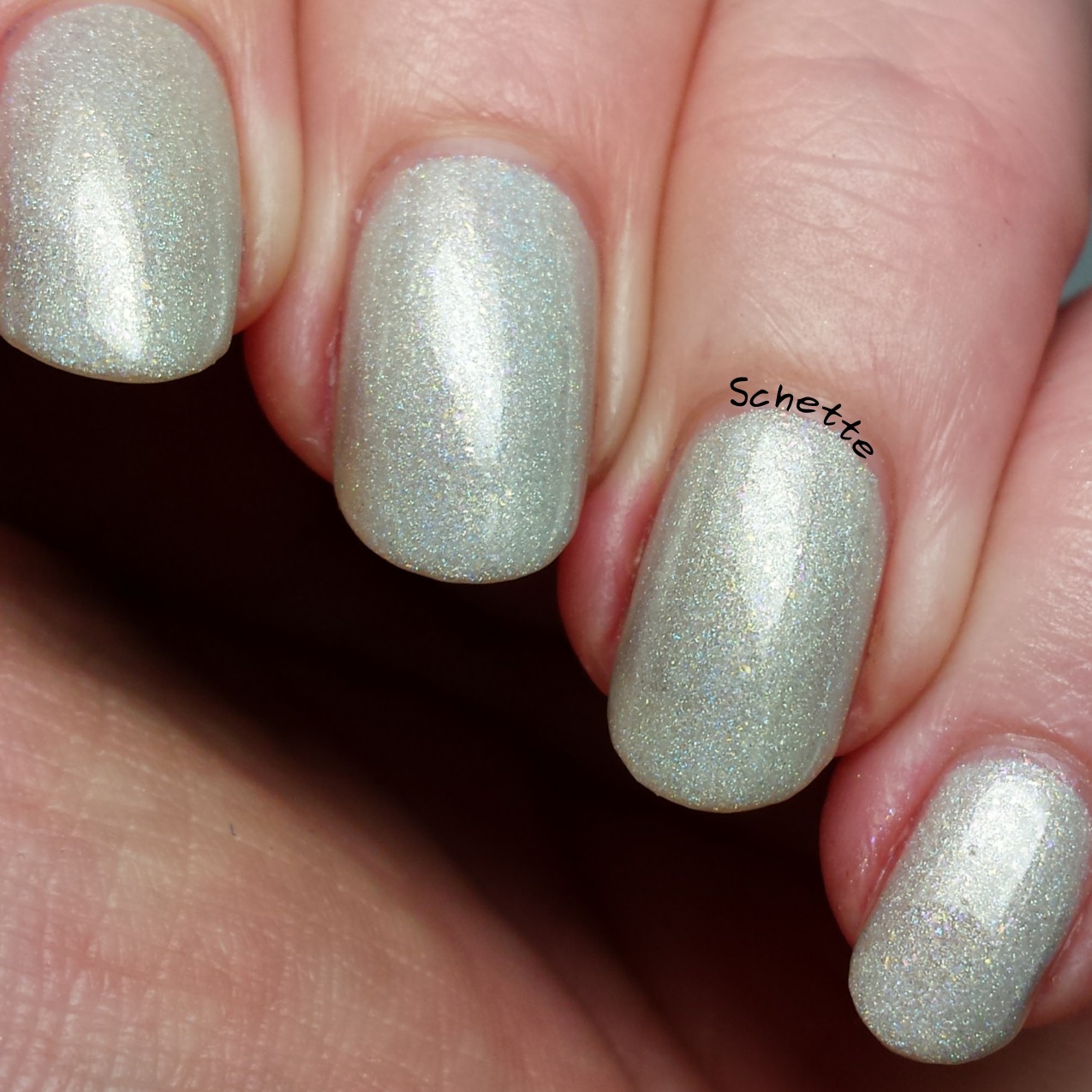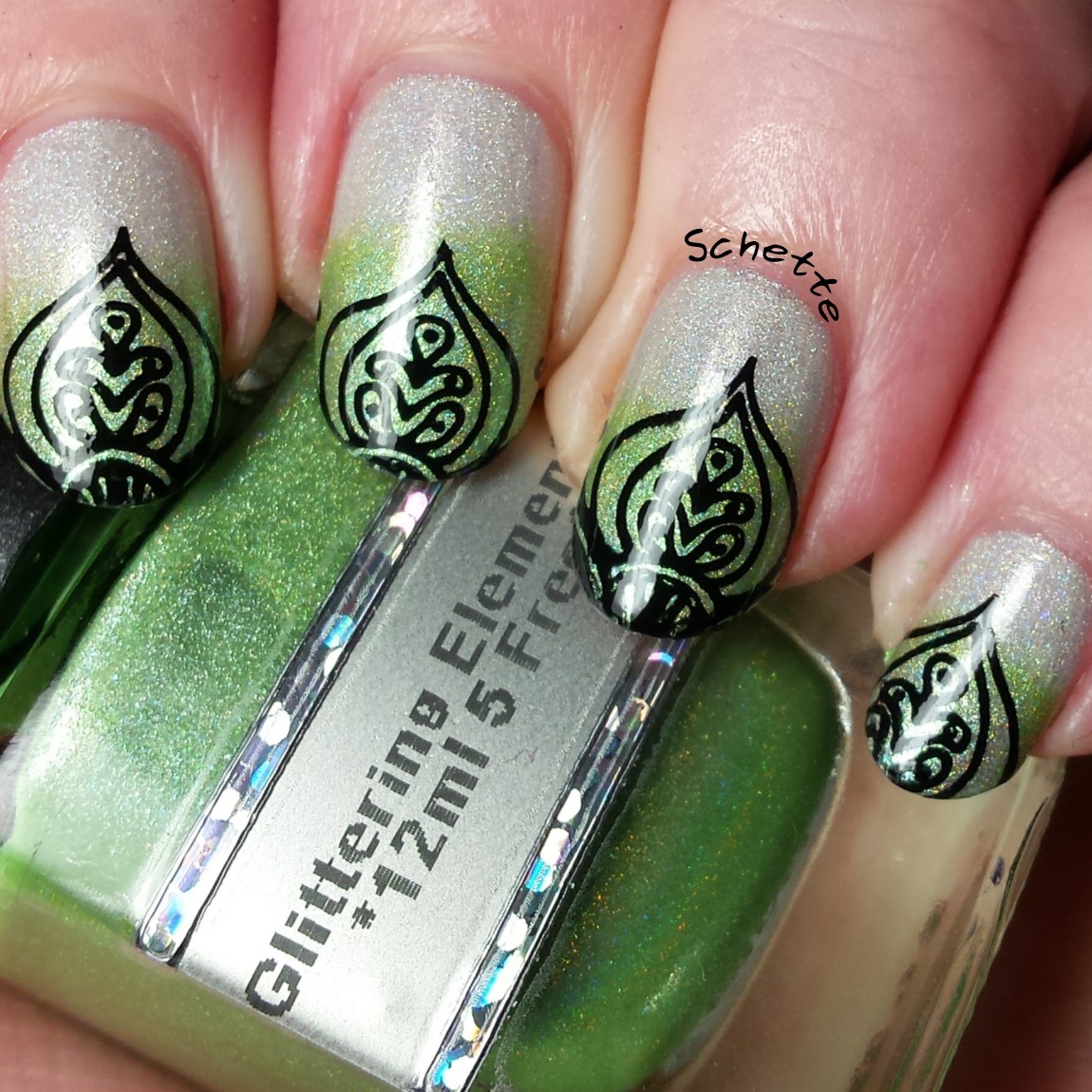 J'ai dégradé Christmas Town avec Oogie Boogie et j'ai stampé en utilisant la Messy Mansion MM73.
I did a gradient with Christmas Town and Oogie Boogie and I stamped using Messy Mansion MM73.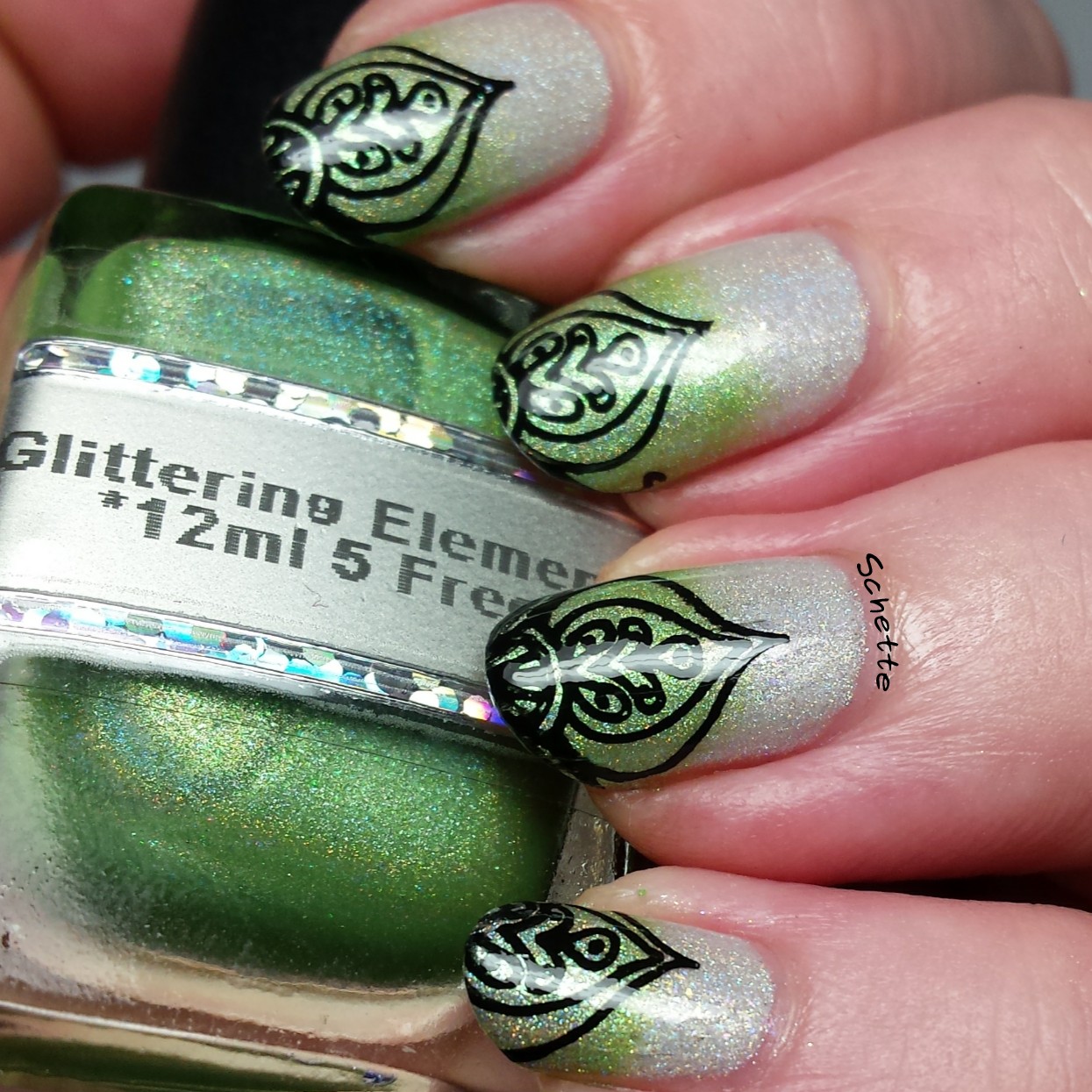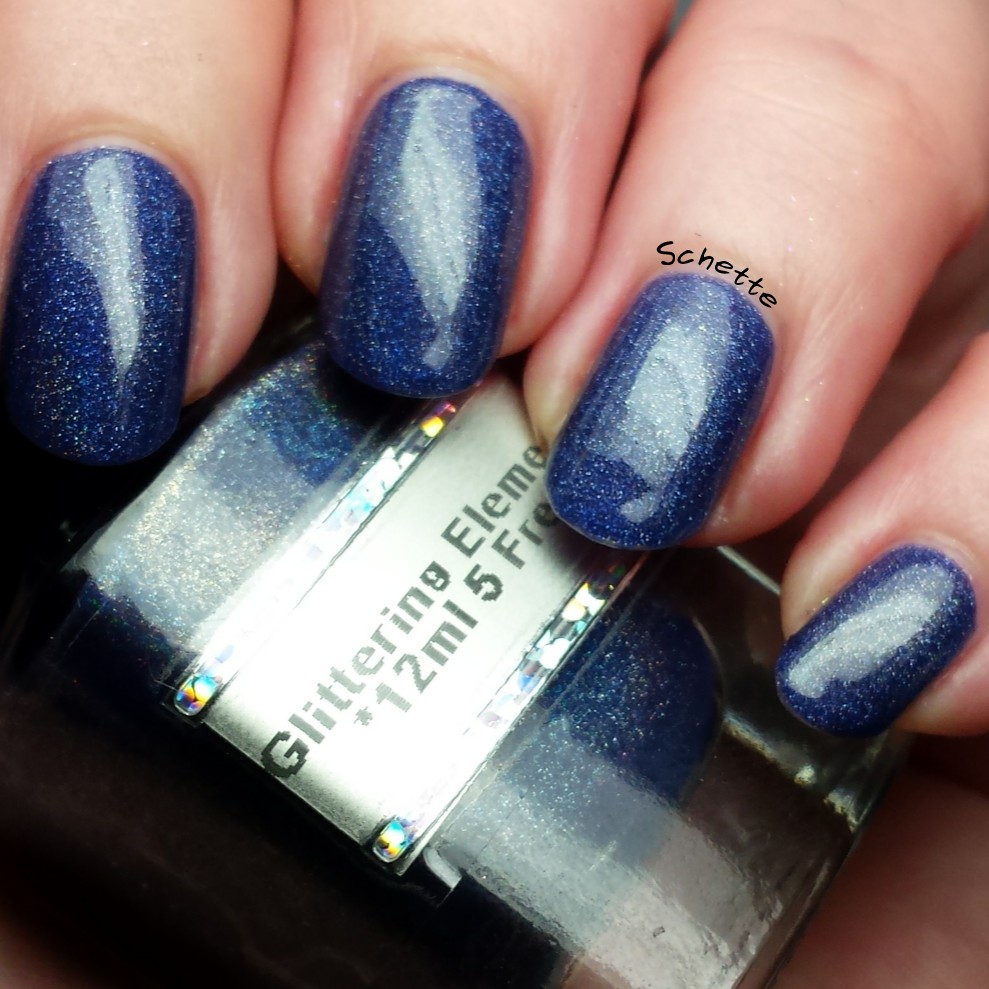 Vient ensuite Halloween town, un joli indigo très holo. Lui aussi, formule parfaite, opaque en deux couches, porté avec top coat. Ce genre de couleur, c'est ma came :)
Then there is Halloween Town, a pretty blurple very holo. This is one also have a perfect formula, and is opaque in two coats. This kind of color is totaly my color :)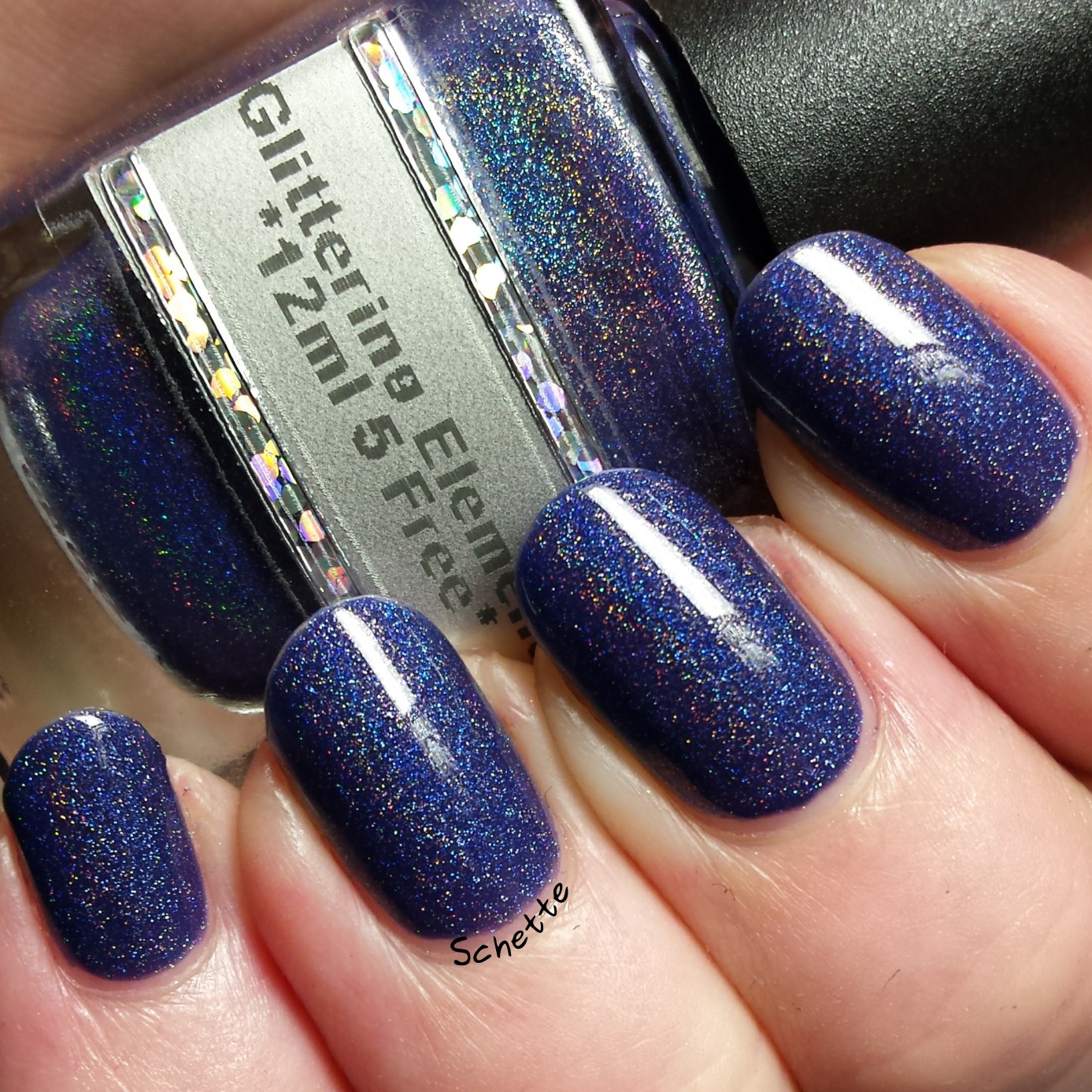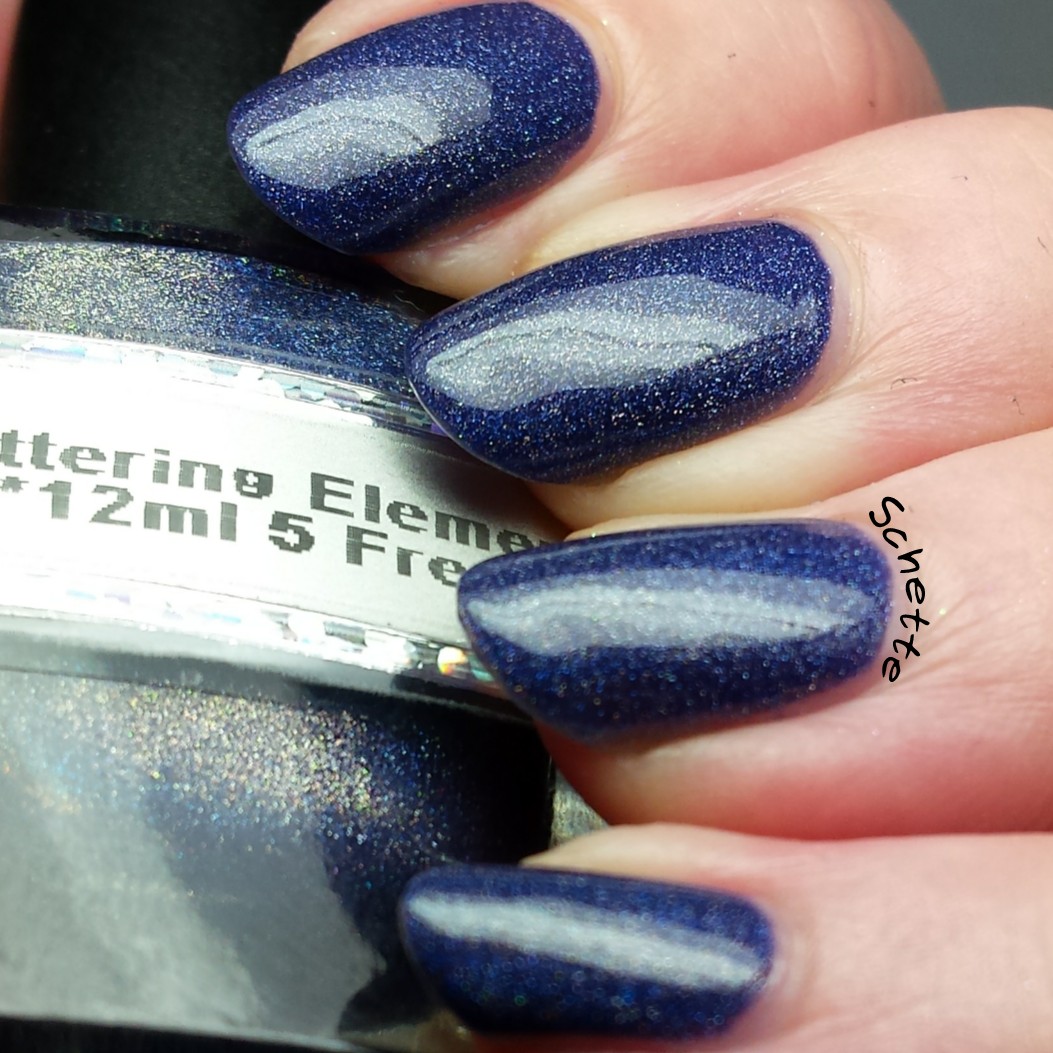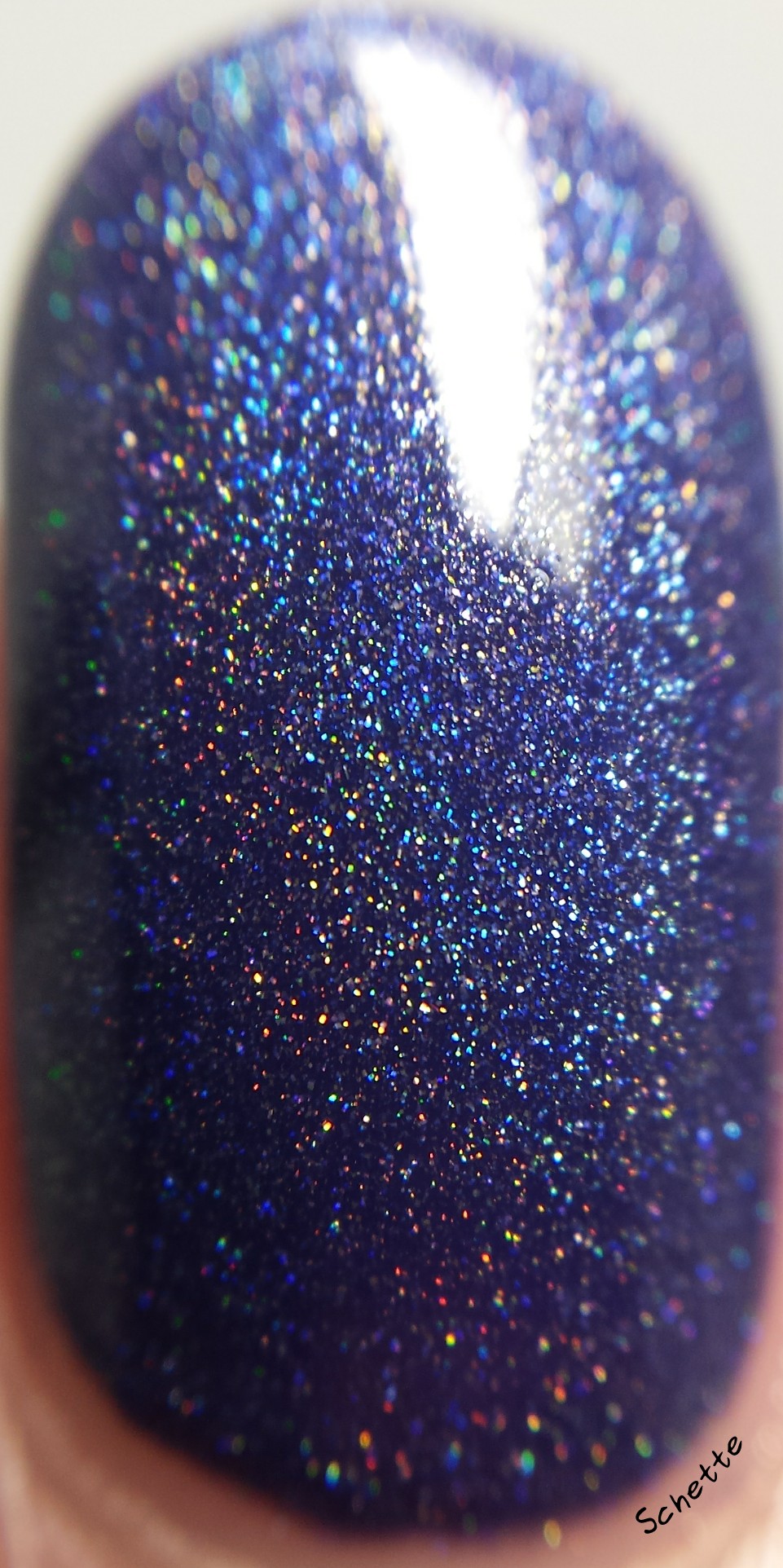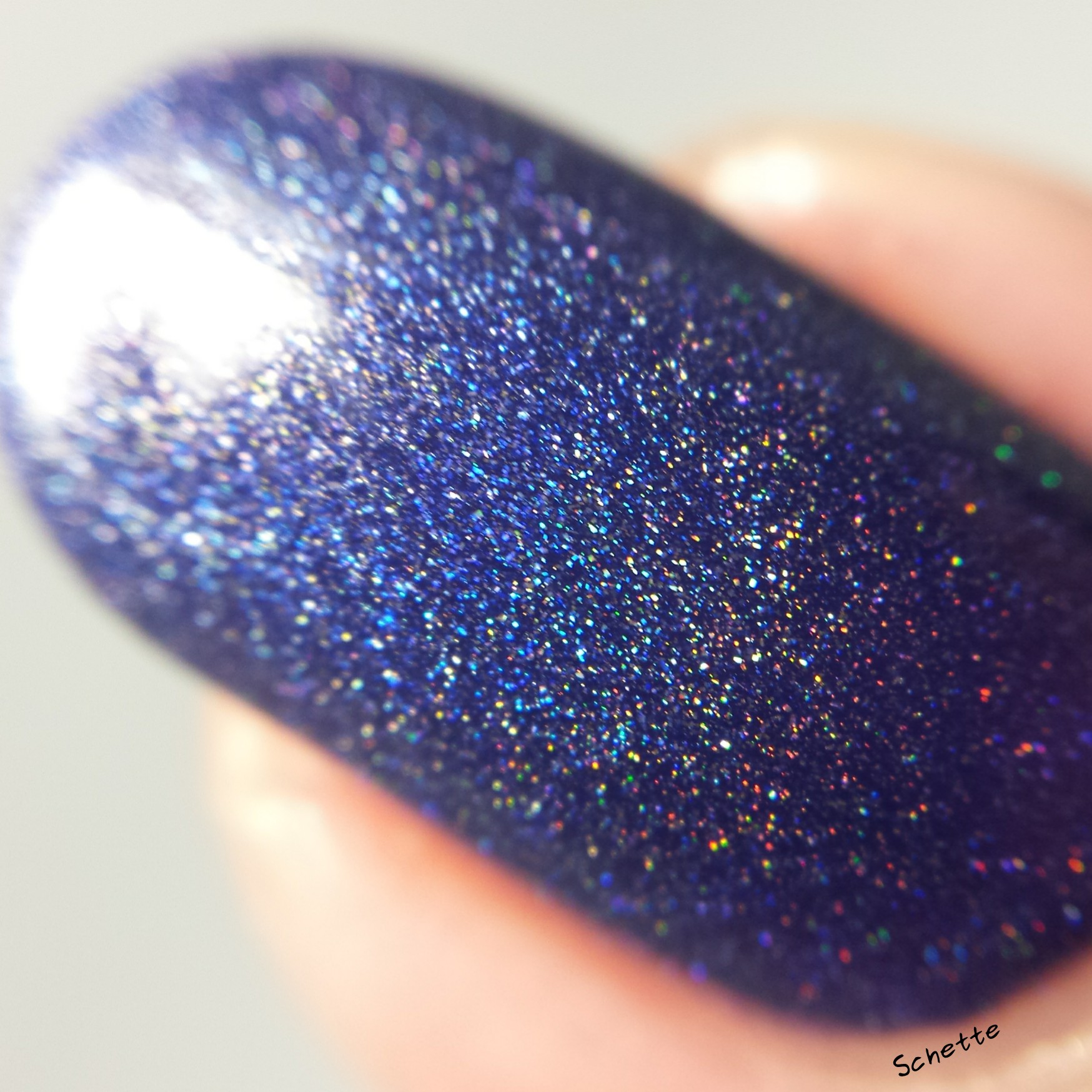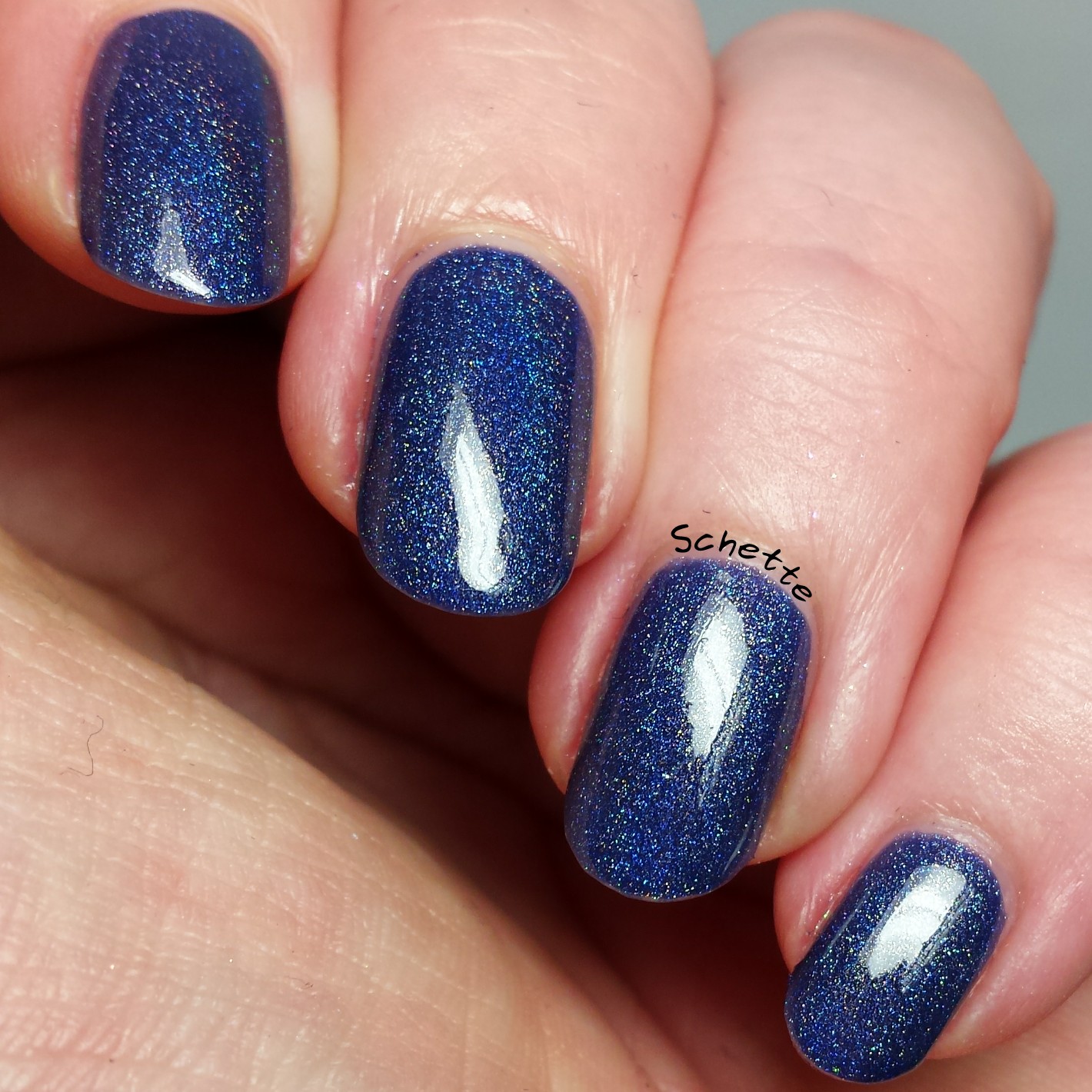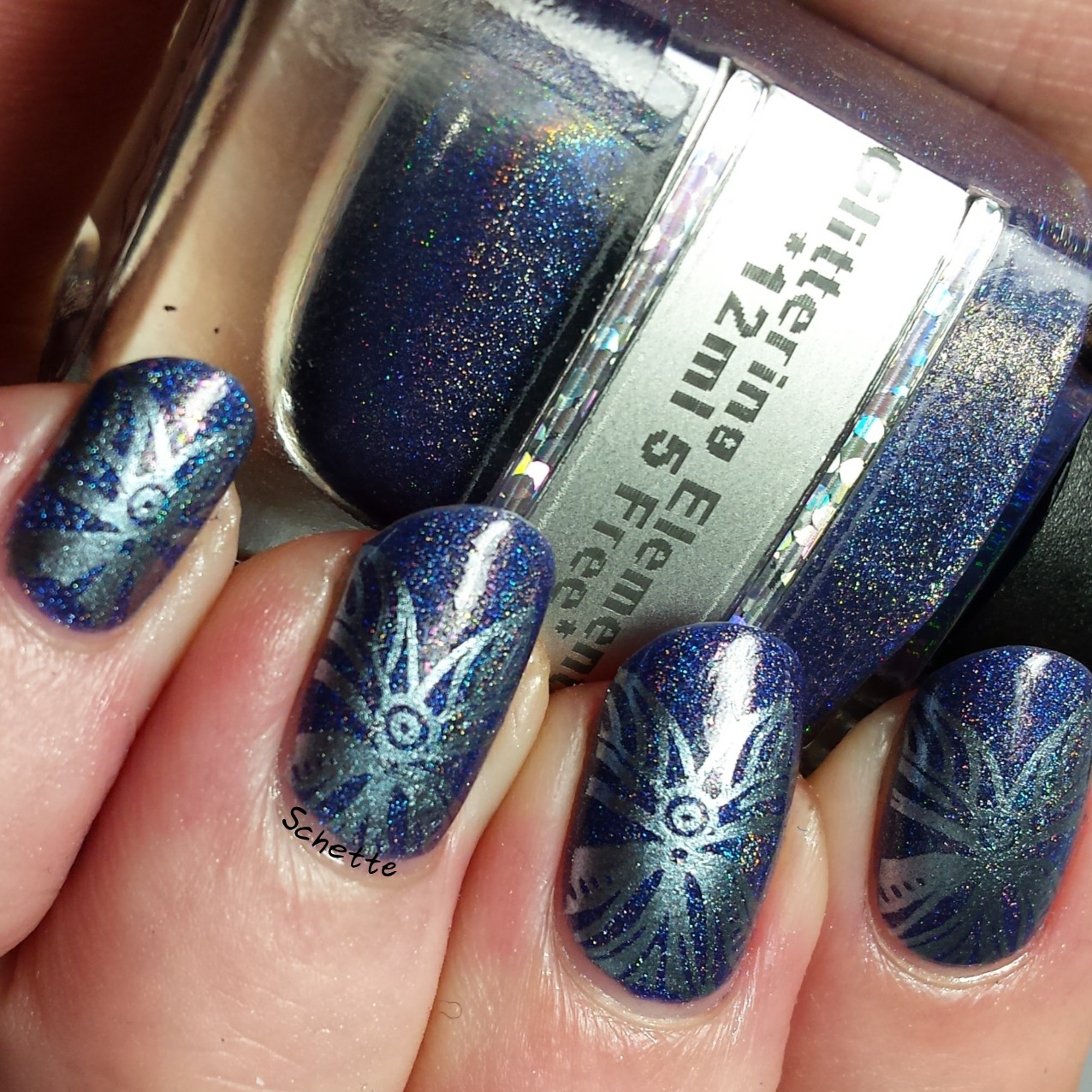 J'ai ensuite appliqué à l'éponge Sally sur Christmas Town pour récupérer le shimmer rose et j'ai stampé avec le Essie Blue Rhapsody et la Messy Mansion MM73.
Then I sponged with Sally to get the pink shimmer and I stamped with essie Blue Rhapsody and the Messy Mansion MM73.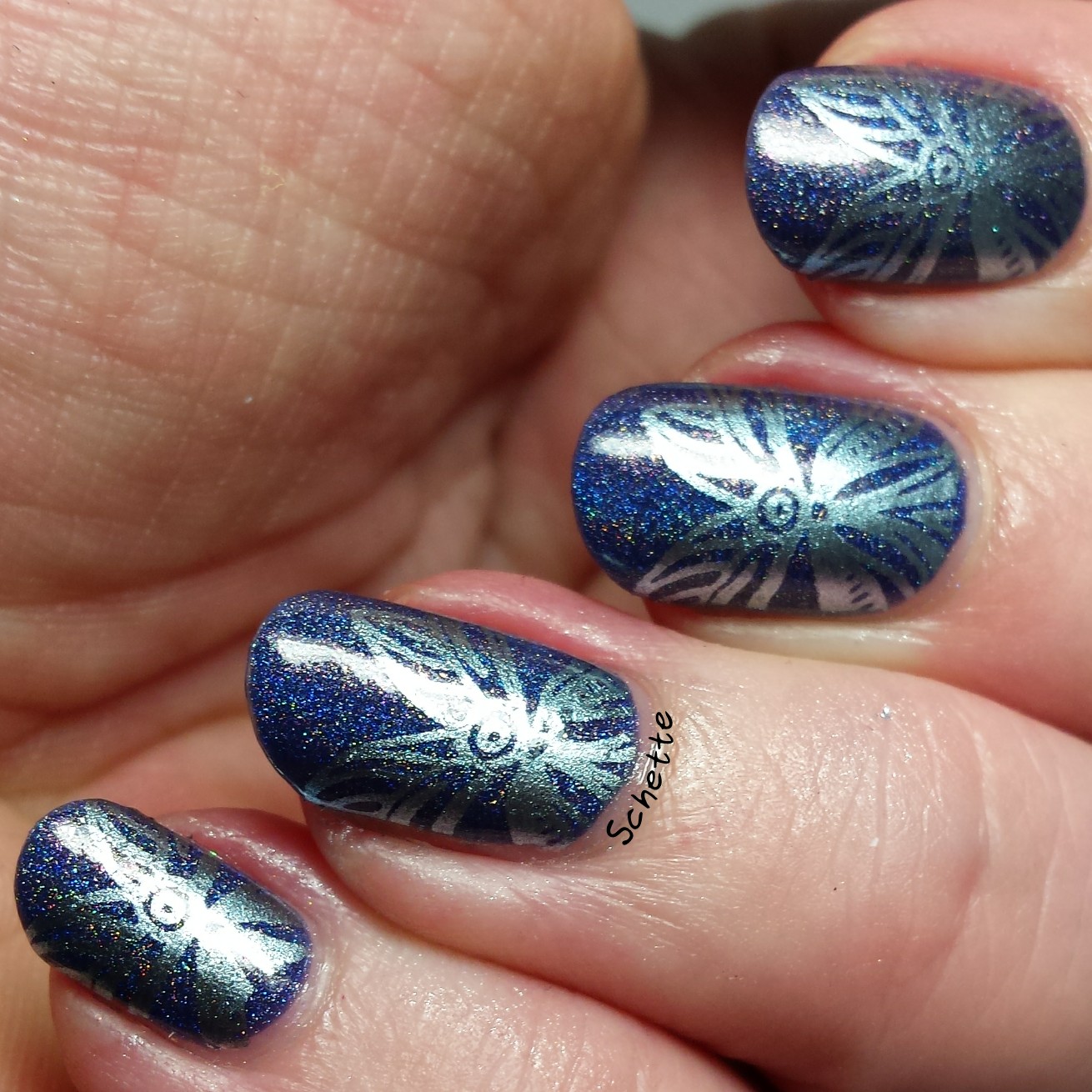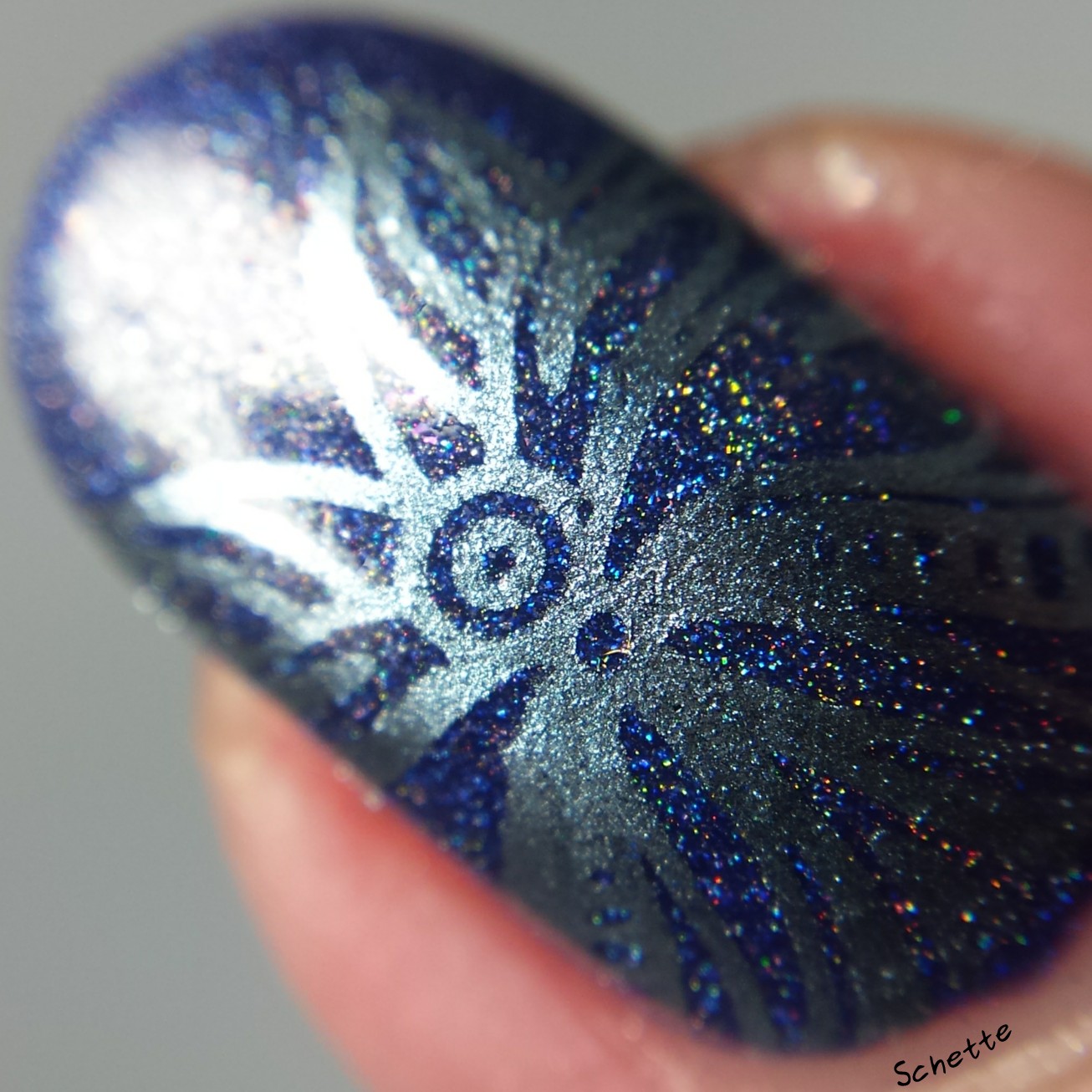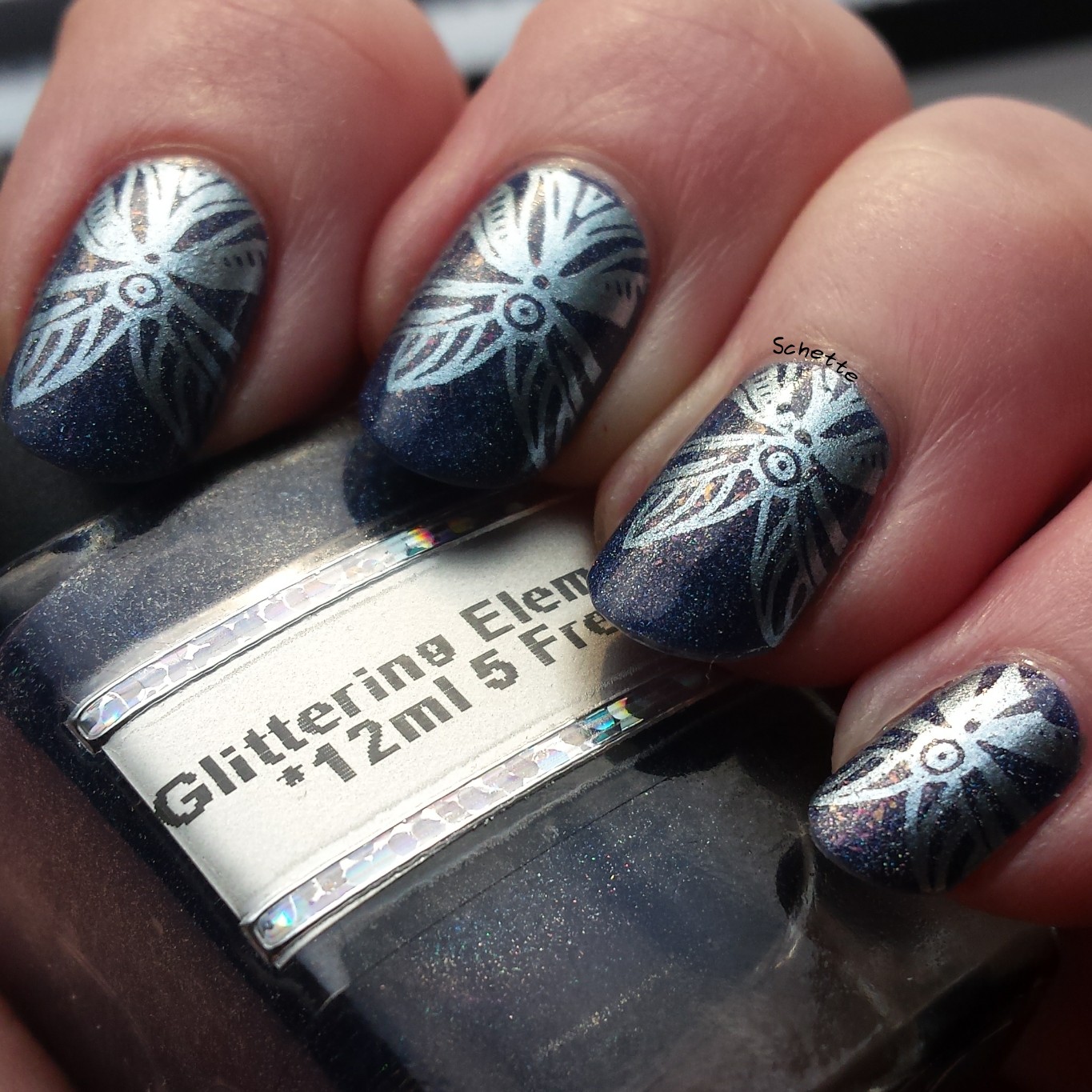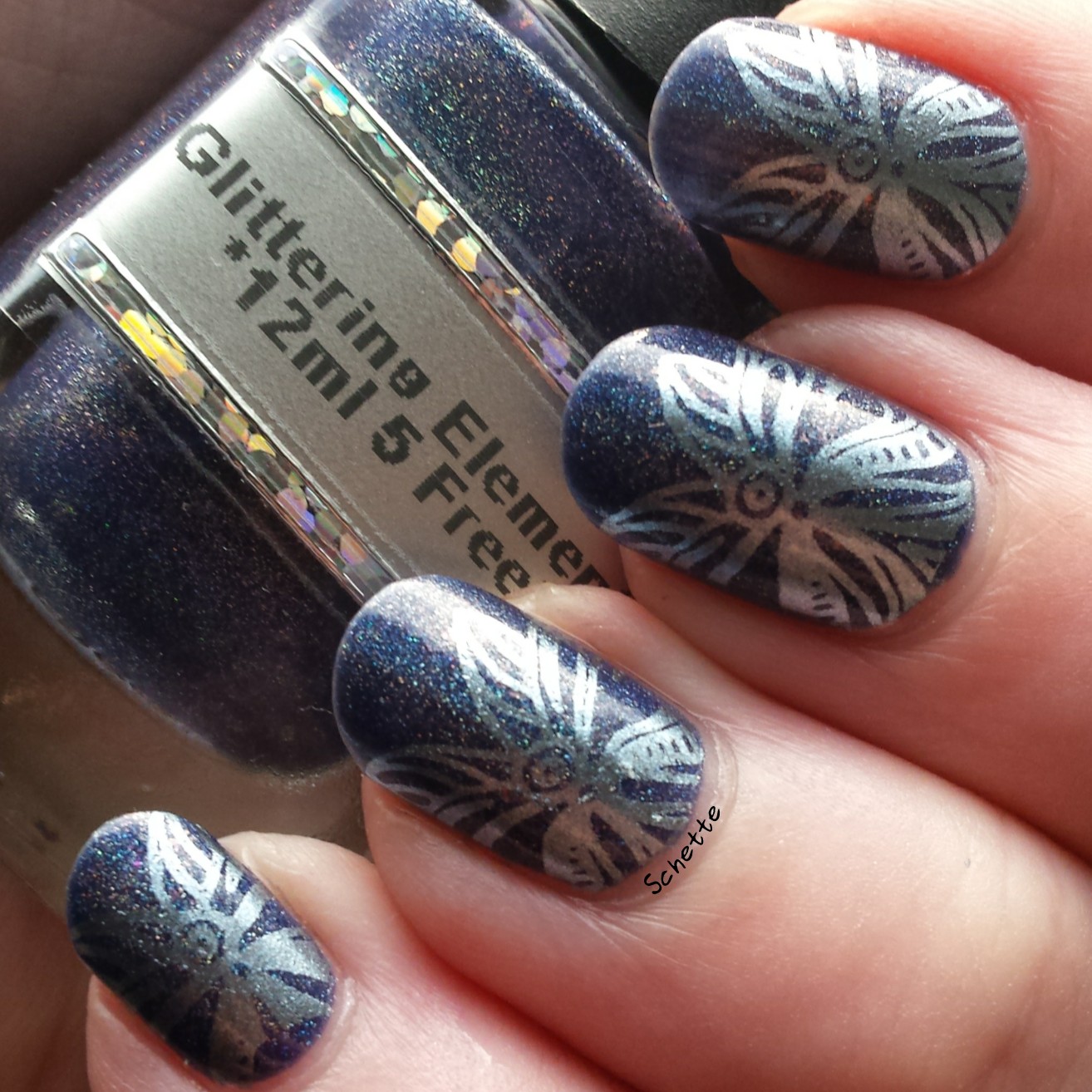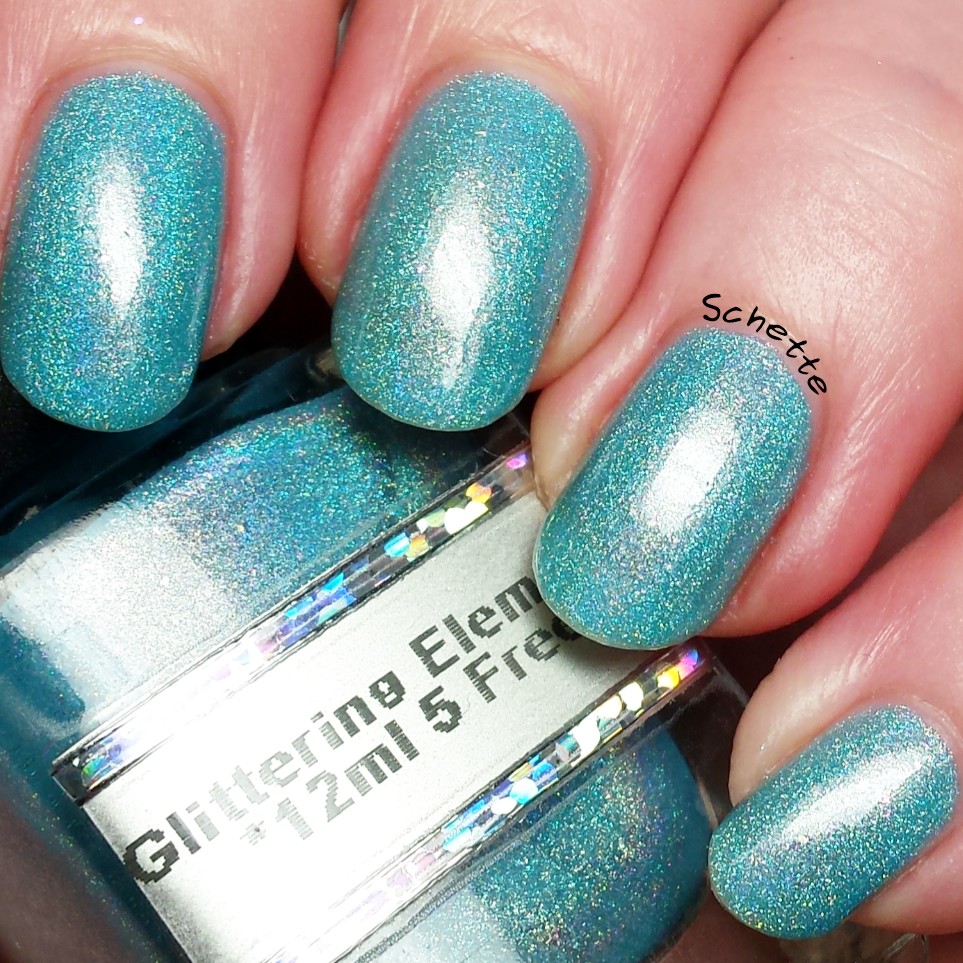 Sally est justement le suivant : c'est un bleu ciel holo à shimmer rose. Juste fabuleux, et complètement comme Sally ! Je l'ai posé en deux couches, avec top coat.
Sally is the next one. This is a blue sky holo with pink shimmer. Just fabulous, and totaly like Sally ! I worn it in two coats with top coat.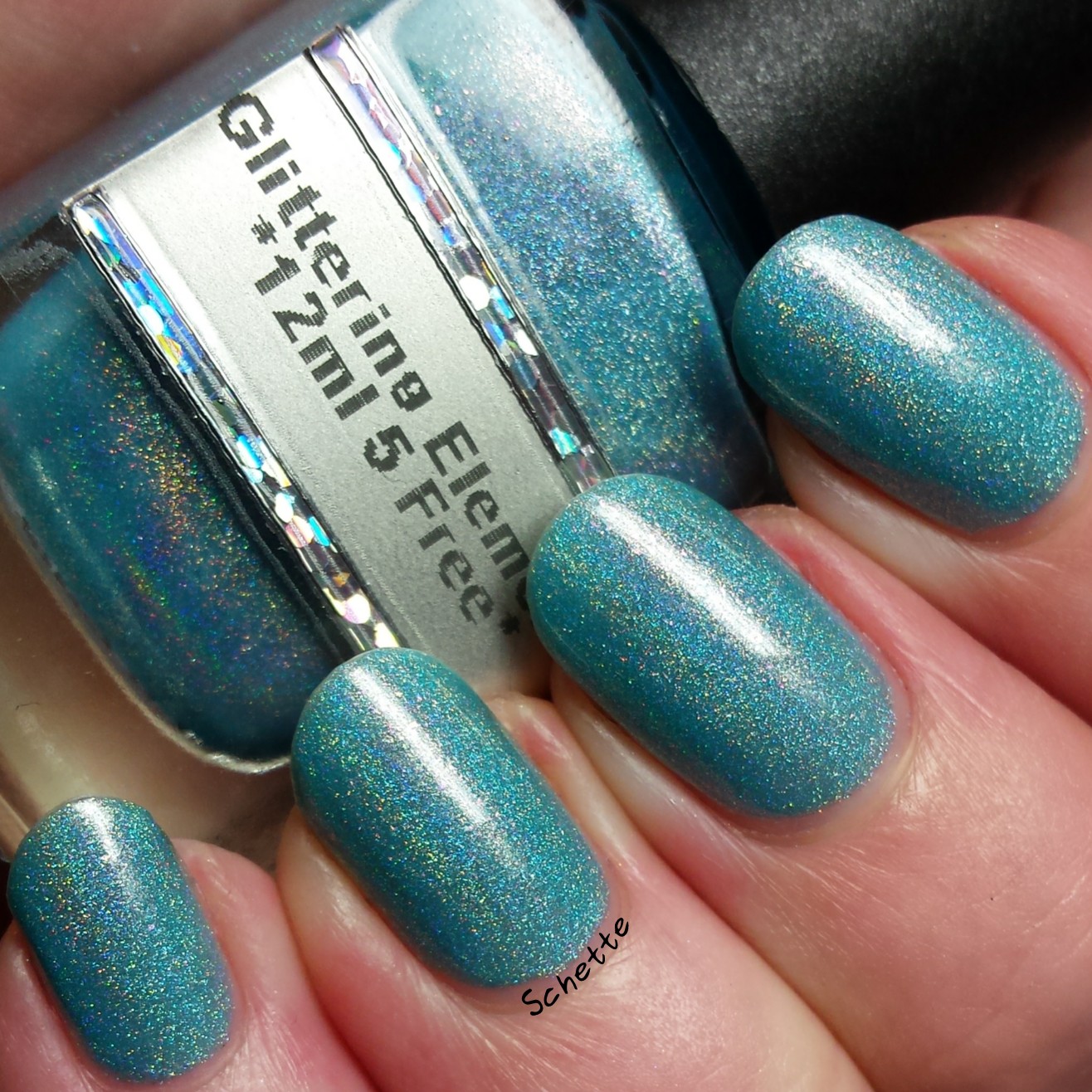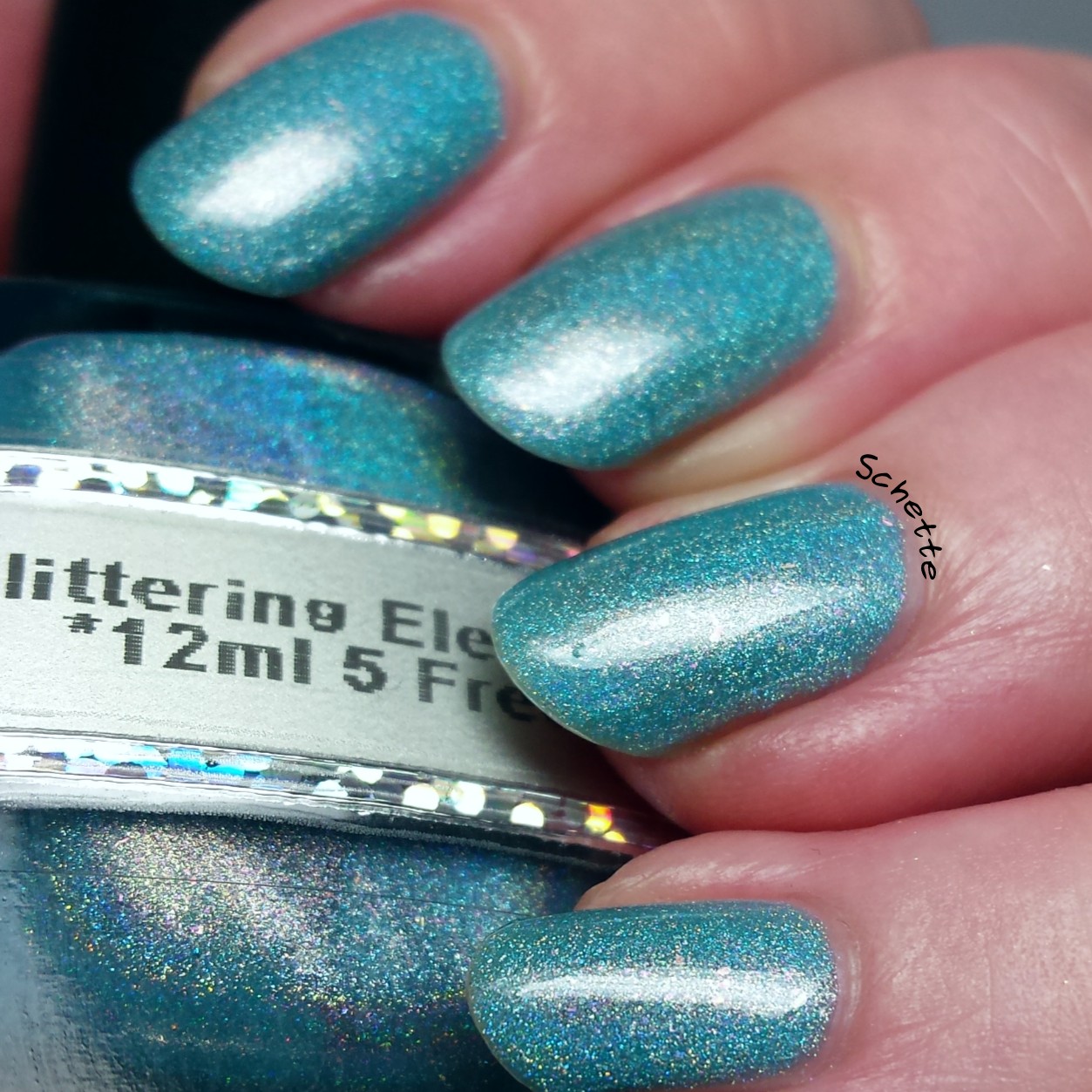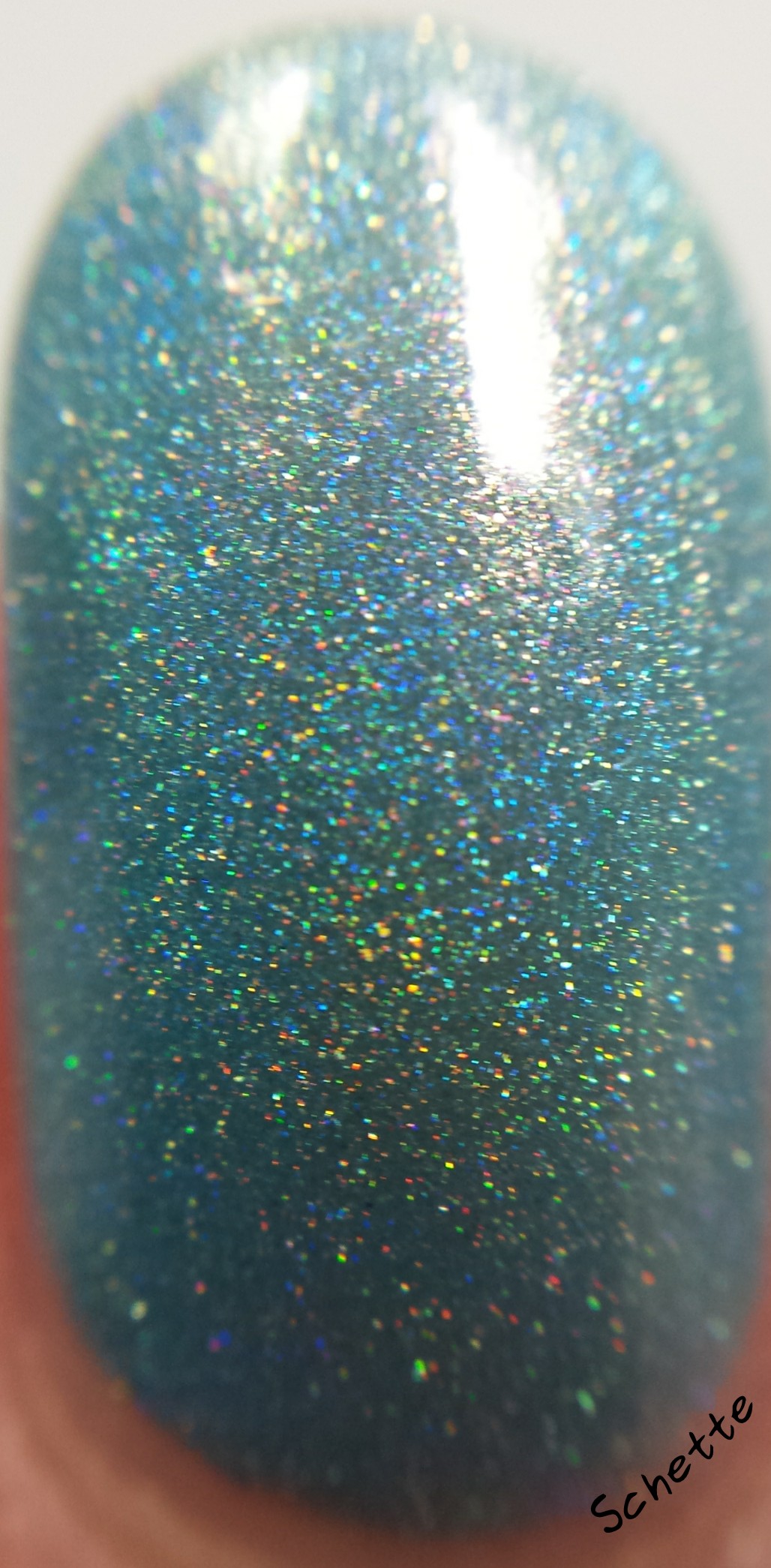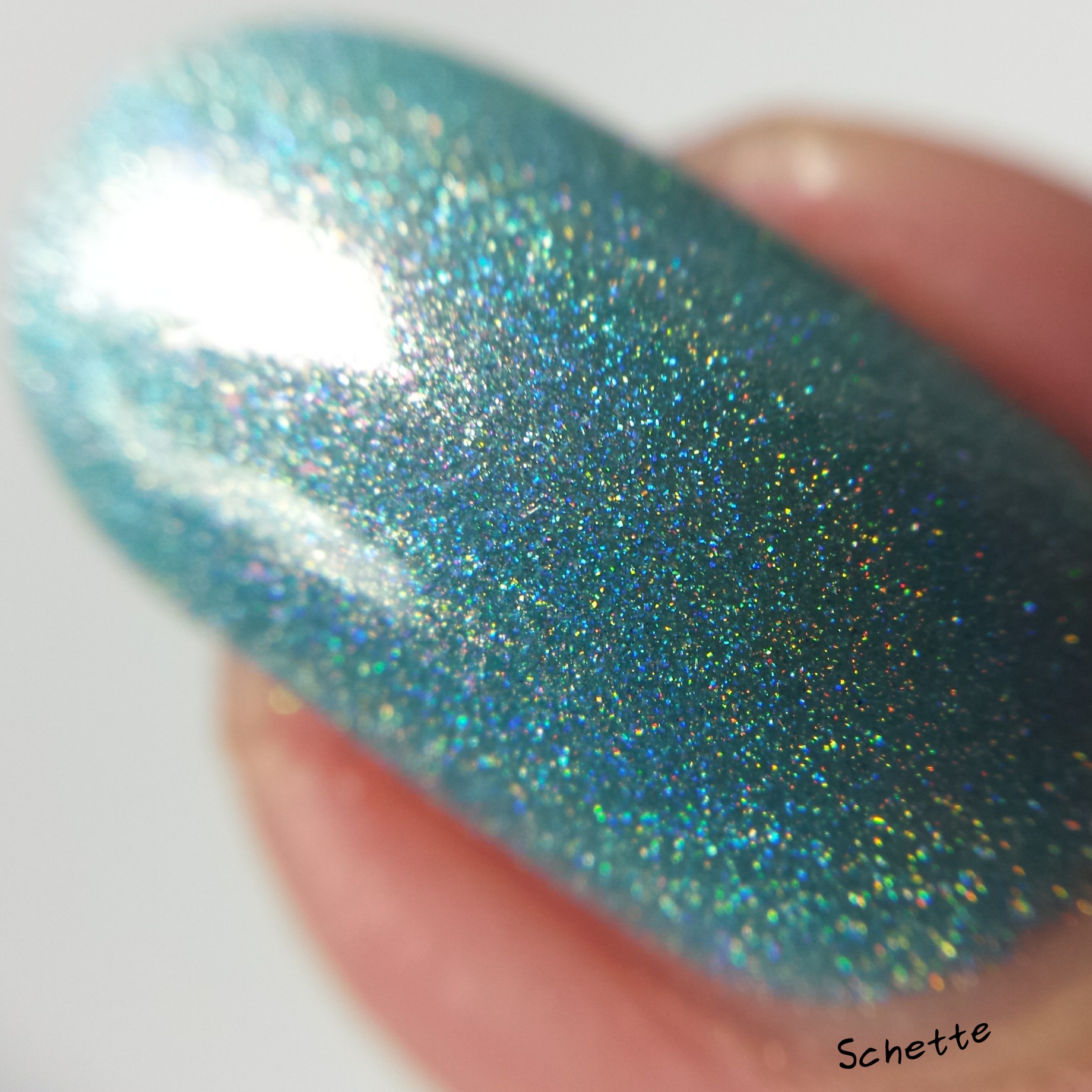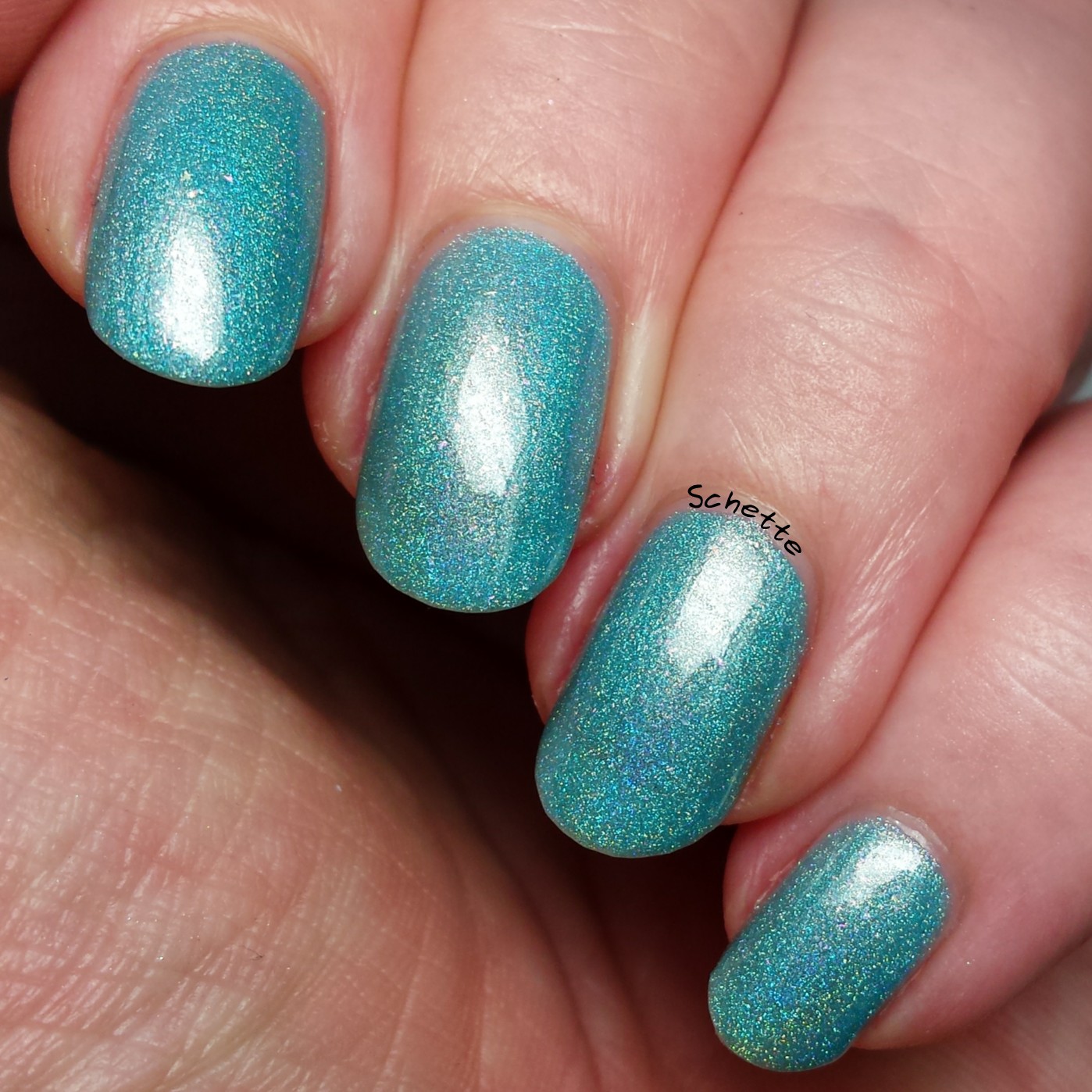 Et le dernier s'appelle Oogie Boogie : c'est un vert pomme holo. Je l'ai posé en trois couches, avec top coat. Il a des petits shimmer bleue qui le rendent si particulier :)
And the last one is called Oogie Boogie : this is a green apple holo. I worn it in three coats, with top coat. It has little blue shimmer that make it so particular :)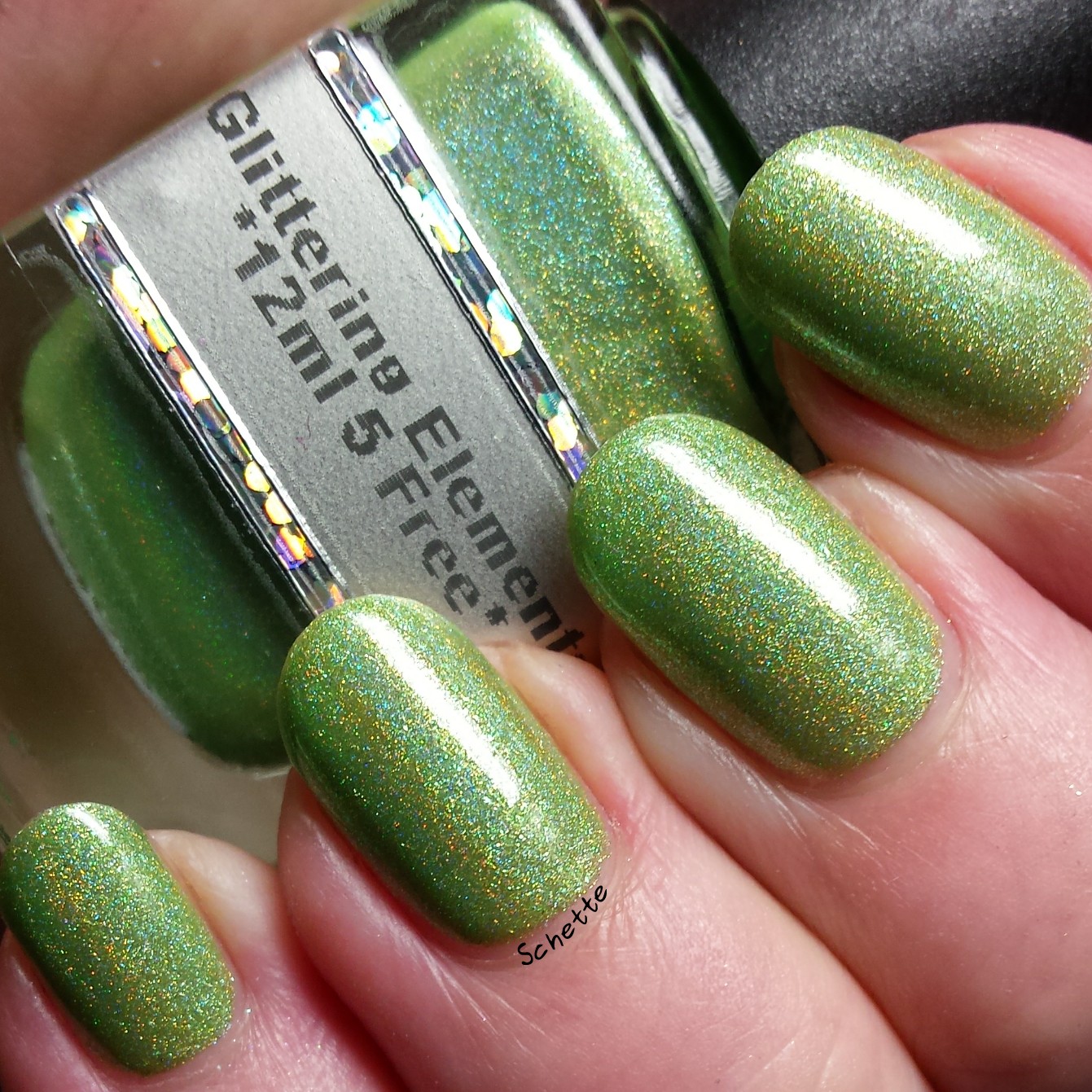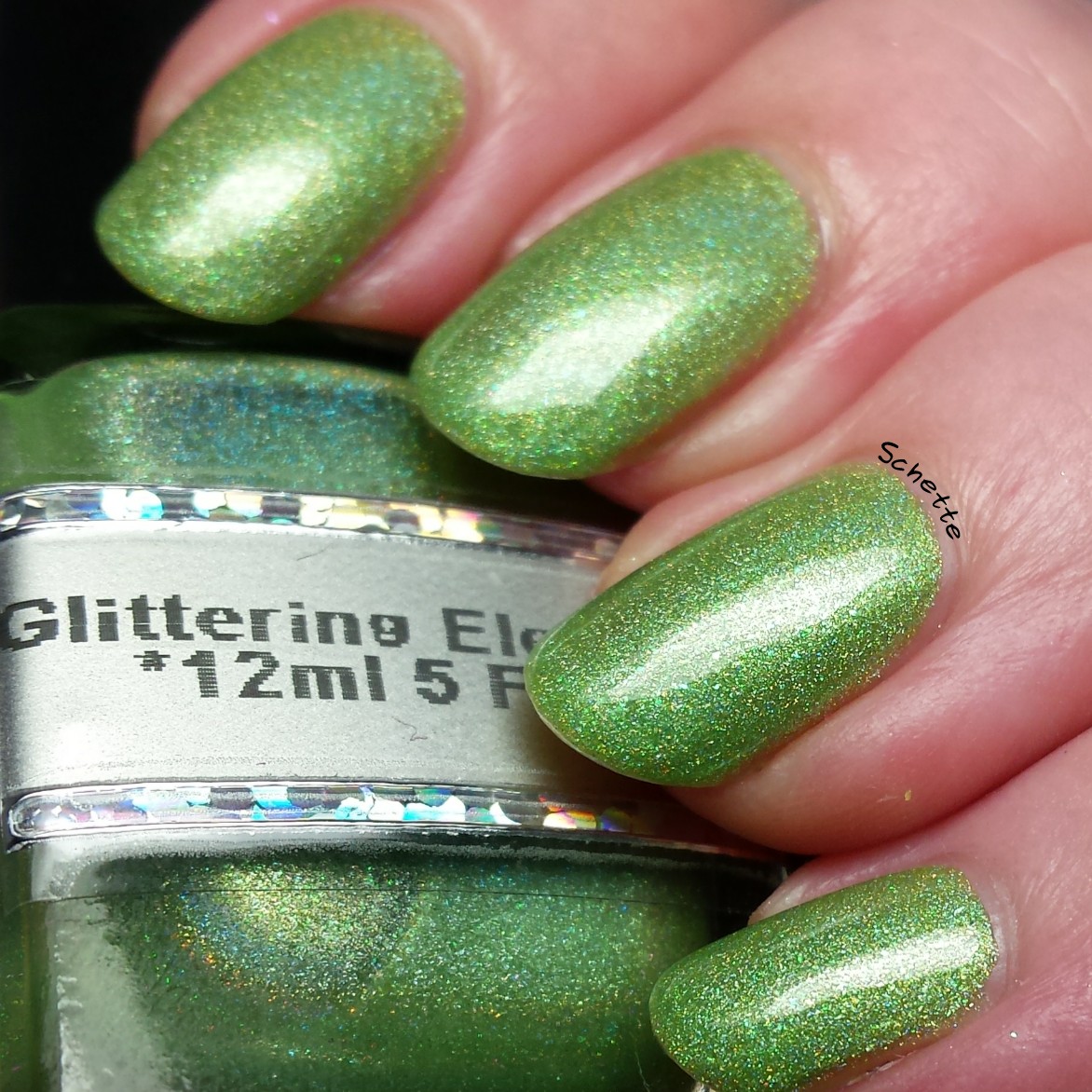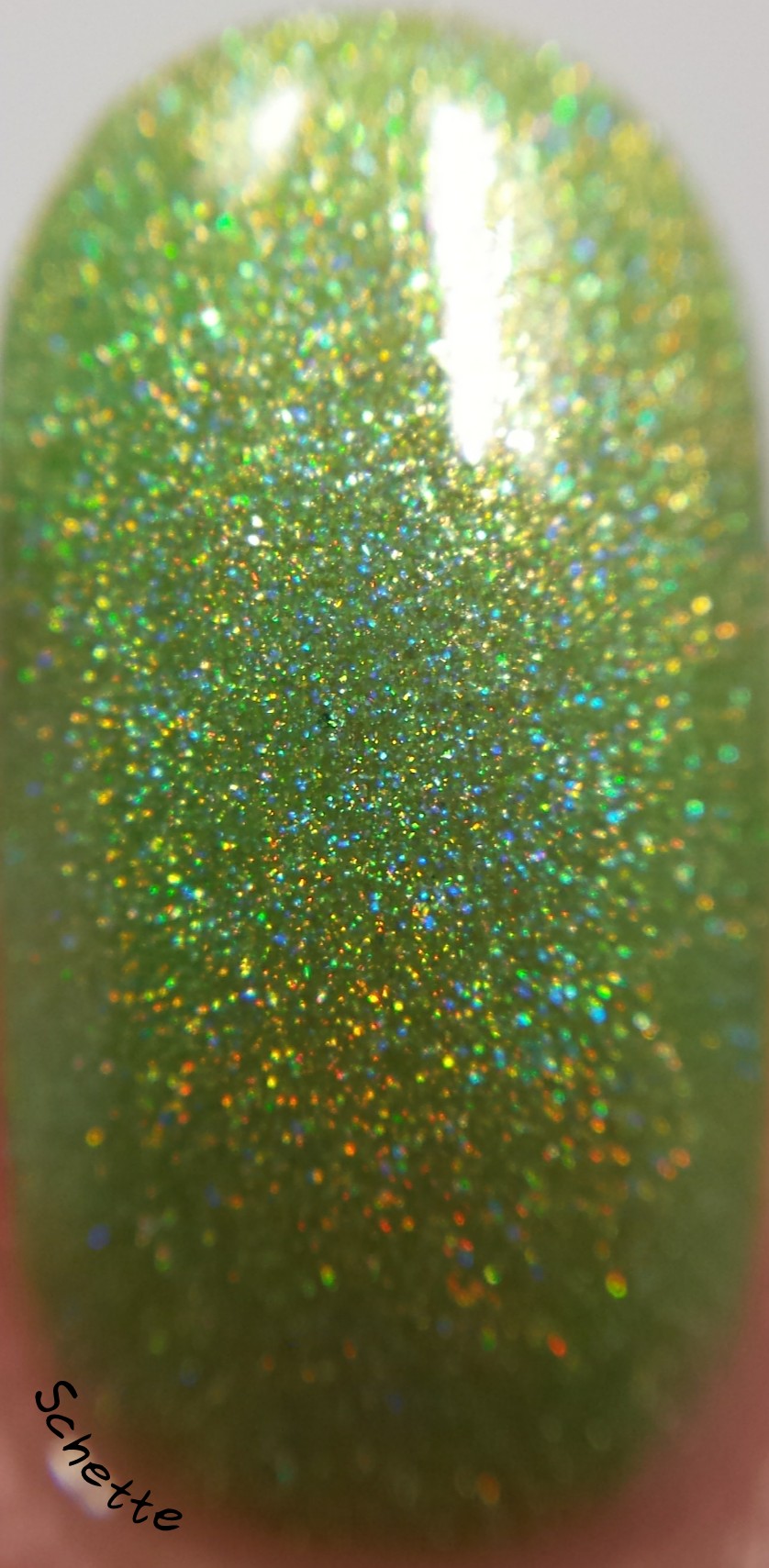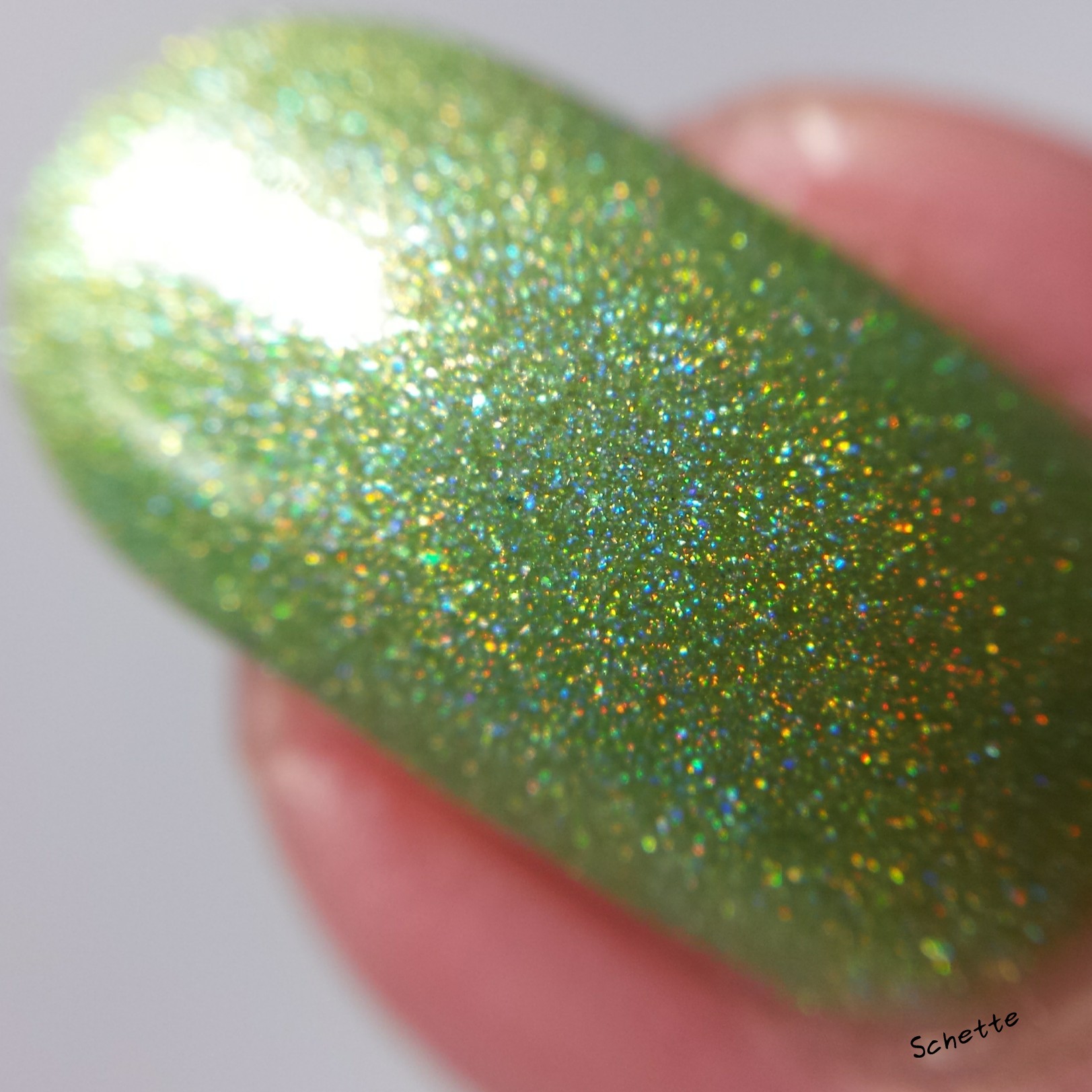 Bilan
J'ai vraiment beaucoup aimé cette box : il y a beaucoup de couleurs différentes, pas trop de paillettes, et on sent bien l'essence du film. Mon petit préféré restera Oogie Boogie ! Et vous, lequel préférez vous ?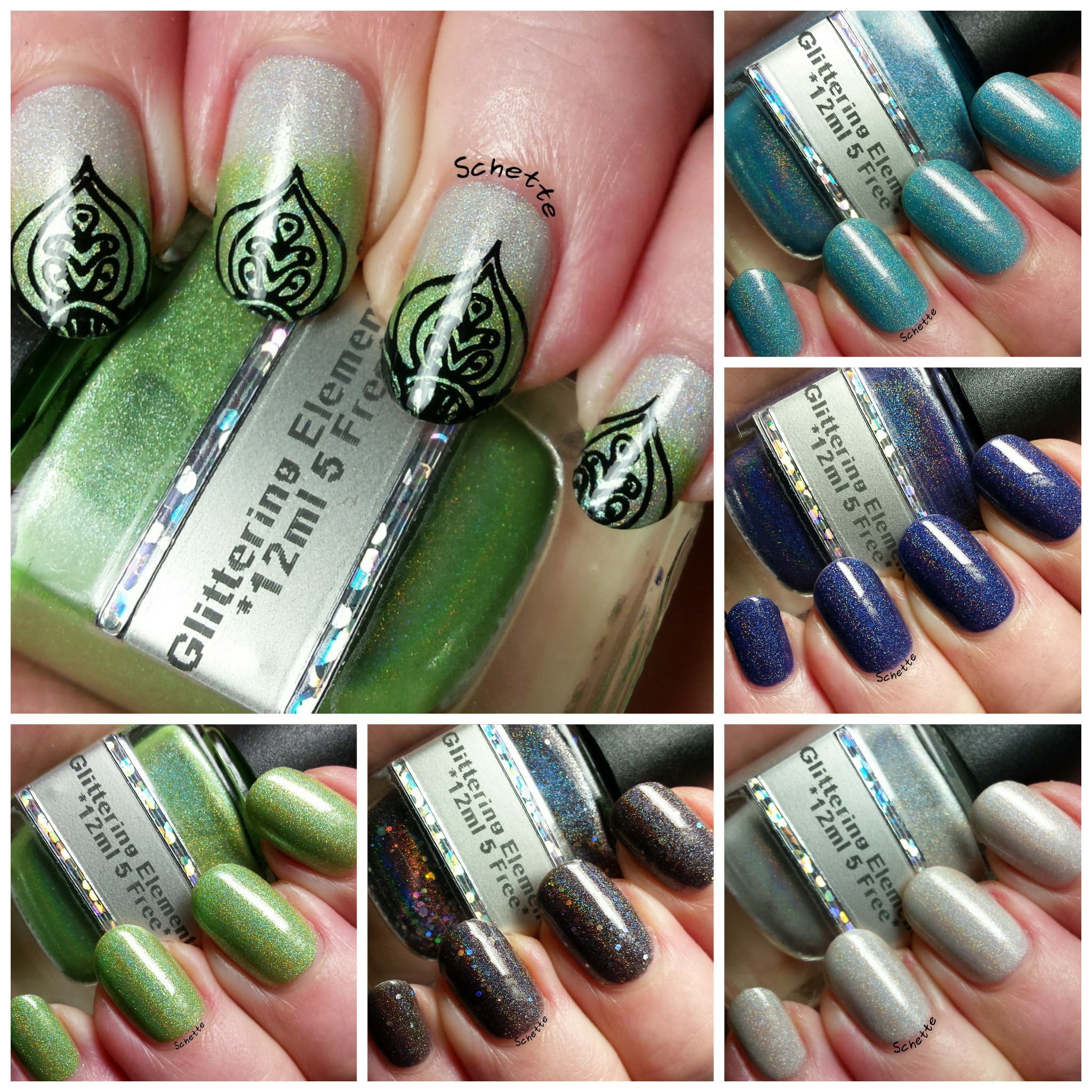 I really enjoyed this box : there is a lot of different colors, not too much glitter, and we can feel the movie in the inspiration. My favorite will stay Oogie Boogie ! What about you, which one do you prefer ?
Schette, le 24 décembre 2015
Vous pourriez aussi aimer / You can also like :