Glittering Elements - Beyong the horizon
Vous pourrez trouver la marque sur la boutique française
My Kingdom for Glitters
qui distribue la marque. Vous pourrez également trouver d'autres vernis Glittering Elements sur la
boutique
.
You can find the brand on the french shop
My Kingdom for Glitters
who is a stocklist. You can also find others Octopus polish on the
shop
.
PRESS SAMPLE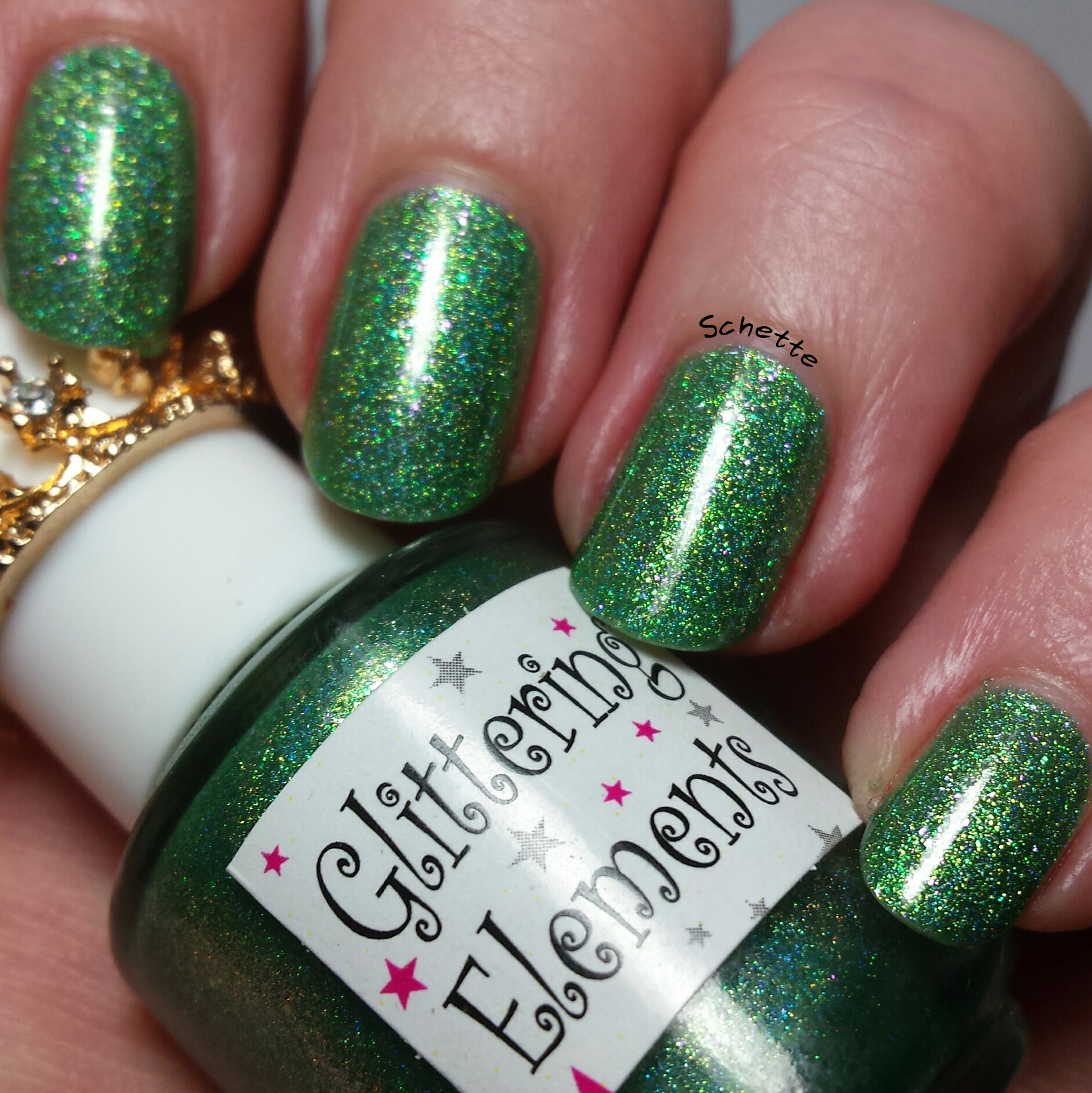 Beyond the horizon est un vert un peu particulier, c'est un vert pomme holographique, avec des microglitter vert limite fluo et des roses. Cela donne au vernis un finish absolument inédit. Ici posé en deux couches, avec top coat. Le rendu n'est pas granuleux, et on peut l'enlever facilement. Le séchage est super rapide.
Beyond the horizon is a green a little special. It's a green apple holographic, with green microglitter almost neon and pink ones. This gives the polish a very special finish. Here it's worn in two coats, with top coat. The finish is not granular, and the removal is easy. The dry is super fast.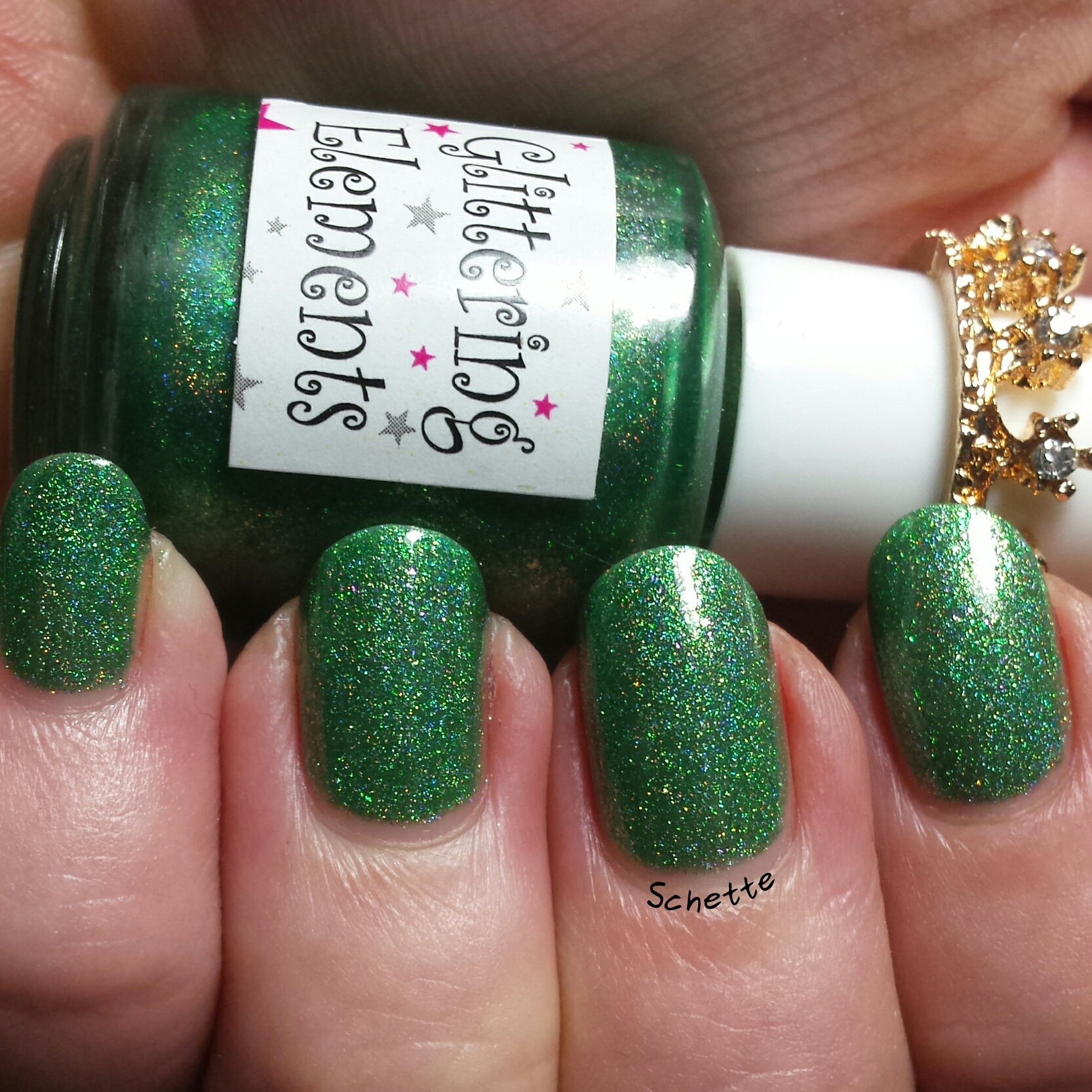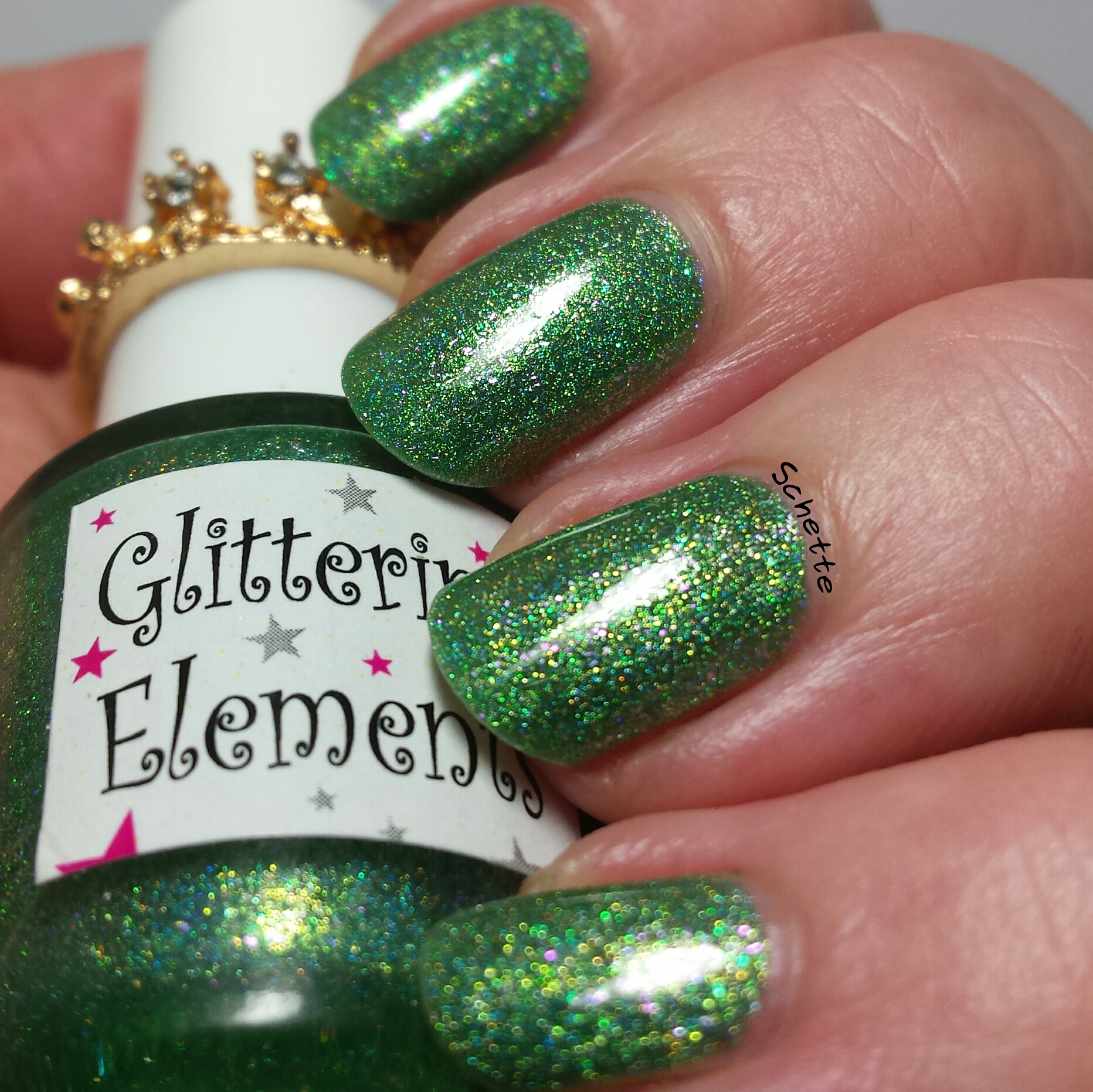 On peut facilement voir sur cette photo les microglitter vertes et roses. Magnifique non ?
We can easily see on this picture the microglitter green and pink. Wonderfull, right ?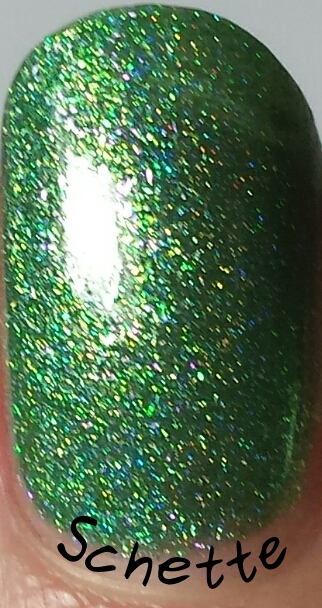 Bilan
Encore une jolie découverte dans le monde des Glittering Elements. Ce joli vert sera la star pour les nails art avec des arbres de Noel ;)
Et vous, aimez vous les verts ? Quel est votre préféré ?
Another great find in the Glittering Elements world. This pretty green will be the star to nail art christmas tree ;)
What about you ? Do you like green polish ? Which one is your favorite ?
DISCLAMER : Bien que le vernis m'ait été fourni pour review, les pensées exprimées sont les miennes.
DISCLAMER : Altrough the polish was given to me for swatching purpose, the opinions are my own.
Schette, le 30 décembre 2014
Vous pourriez aussi aimer / You can also like :