Le vernis Girly Bits The levitation Stone
Vous pourrez trouver cette marque sur la
boutique
.
J'ai décidé de commencer une collection de custom polish c'est à dire des vernis faits sur mesure, chacun de ses vernis représentant un personnage du monde Ghibli que j'aime tout particulièrement. J'ai donc décidé d'attribuer à mes marques indies préférées un personnage, et de demander un vernis le représentant.
Pour Girly Bits, j'ai tout de suite pensé que Pam saurait me faire une levitation stone parfaite. Un bleu foncé qui luit et avec des traces dorées. Je n'avais pas osé lui demander, mais c'est Arian qui m'a convaincue que je risquais au pire un non, donc je me suis lancée et je dois dire que je suis super contente du résultat. Le vernis représente à merveille la pierre.
You can find this brand on the shop .

I decided to start a custom polish collection (i.e. : polish made only for me) based on characters of the Ghibli's world that I really enjoy. I decided to show my favorite indie brand a character and ask a polish which will represent it.

For Girly Bits, I immedialty think that Pam would create the perfect levitation stone. A dark blue that glows with golden hint. I didn't dare to ask her, but my friend Arian told me that I only risk a no, so I did. And I have to say I'm beyond happy of the result because the polish stand to the perfection with the stone.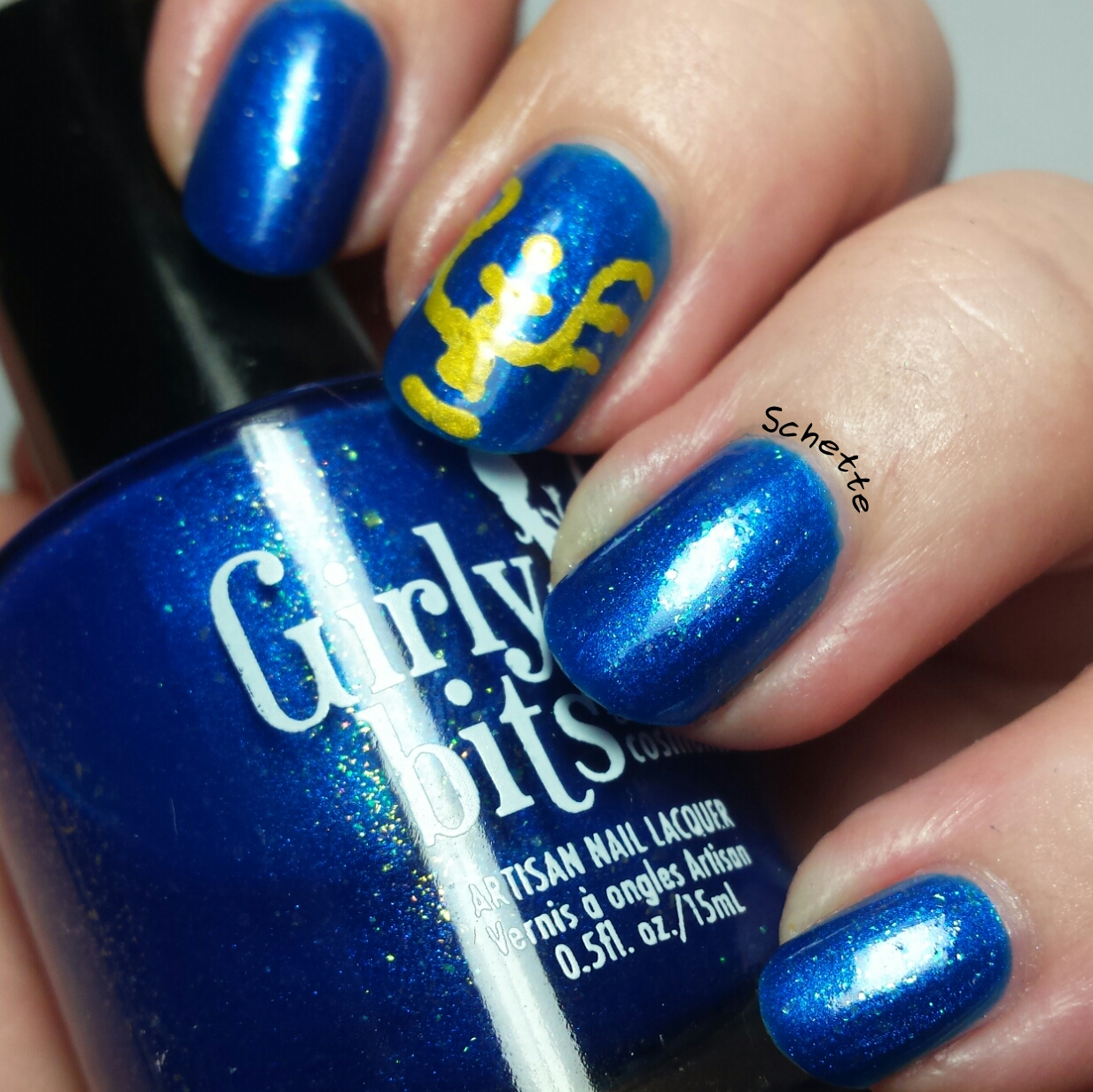 Voilà le précieux. Je dois dire que je suis toujours bleuffée du résultat, juste parfait.
Here is the precious. I have to say that I'm still stunned on the result, just perfect.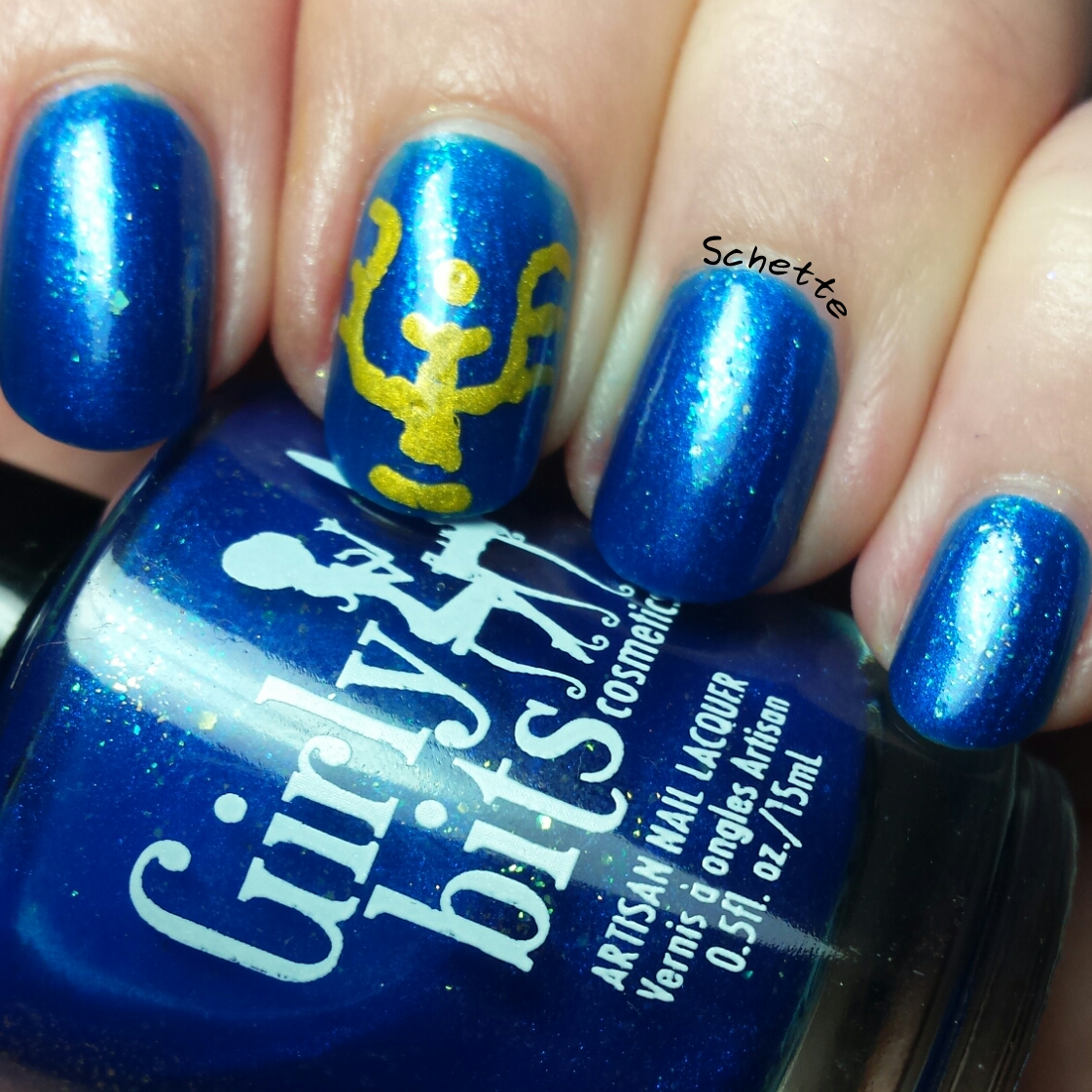 On peut voir sur l'index les petites particules d'or qui rendent le vernis metalique et luisant.
We can see on the pointer, the little gold flakies that gives a glowing and metalic finish to the polish.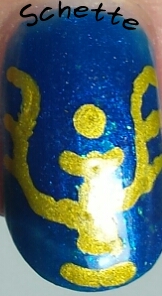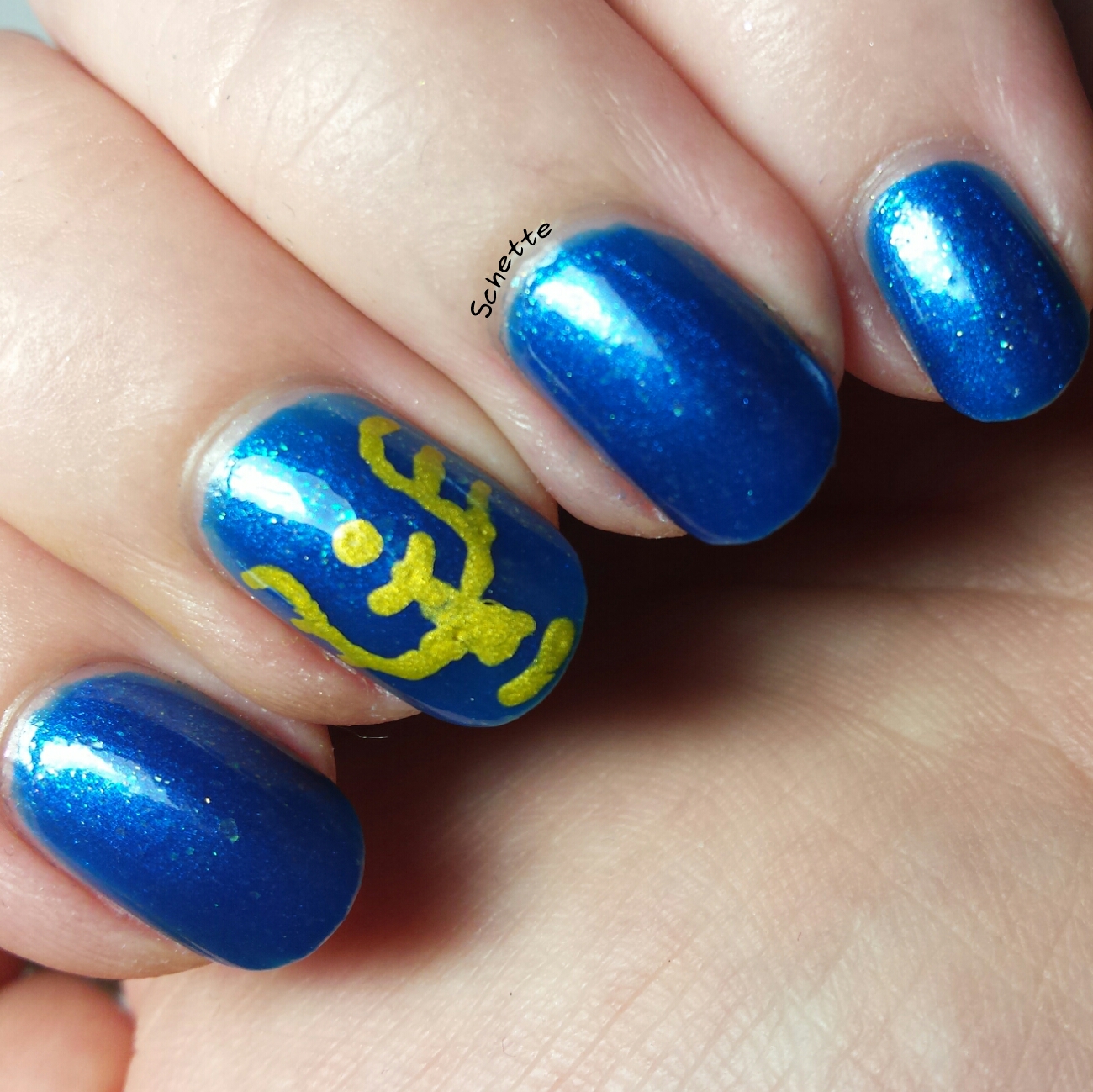 Bilan
Je suis super contente de ce vernis. Parce que je trouve que Pam a parfaitement transcrit l'esprit de la pierre. Je ne la remercierais jamais assez pour ça <3
Au niveau du vernis, je n'ai rien à redire, l'application est parfaite, et le vernis opaque en trois couches fines. Il est ici avec un top coat.
I'm super happy with this polish. Because I think that Pam perfectly translate the spirit of the stone. I would never thanks her enough for that <3
Concerning the polish, I have nothing special to say : the application is very smooth and the polish opaque in three coats. Here with a top coat.
Schette, le 07 septembre 2014
Vous pourriez aussi aimer / You can also like :