Enchanted Polish Awesomeness - Comparison Fatty / Skiny / Square
Vous pourrez trouver cette marque sur la
boutique
.
You can find this brand on the shop .


PERSONNAL PURCHASE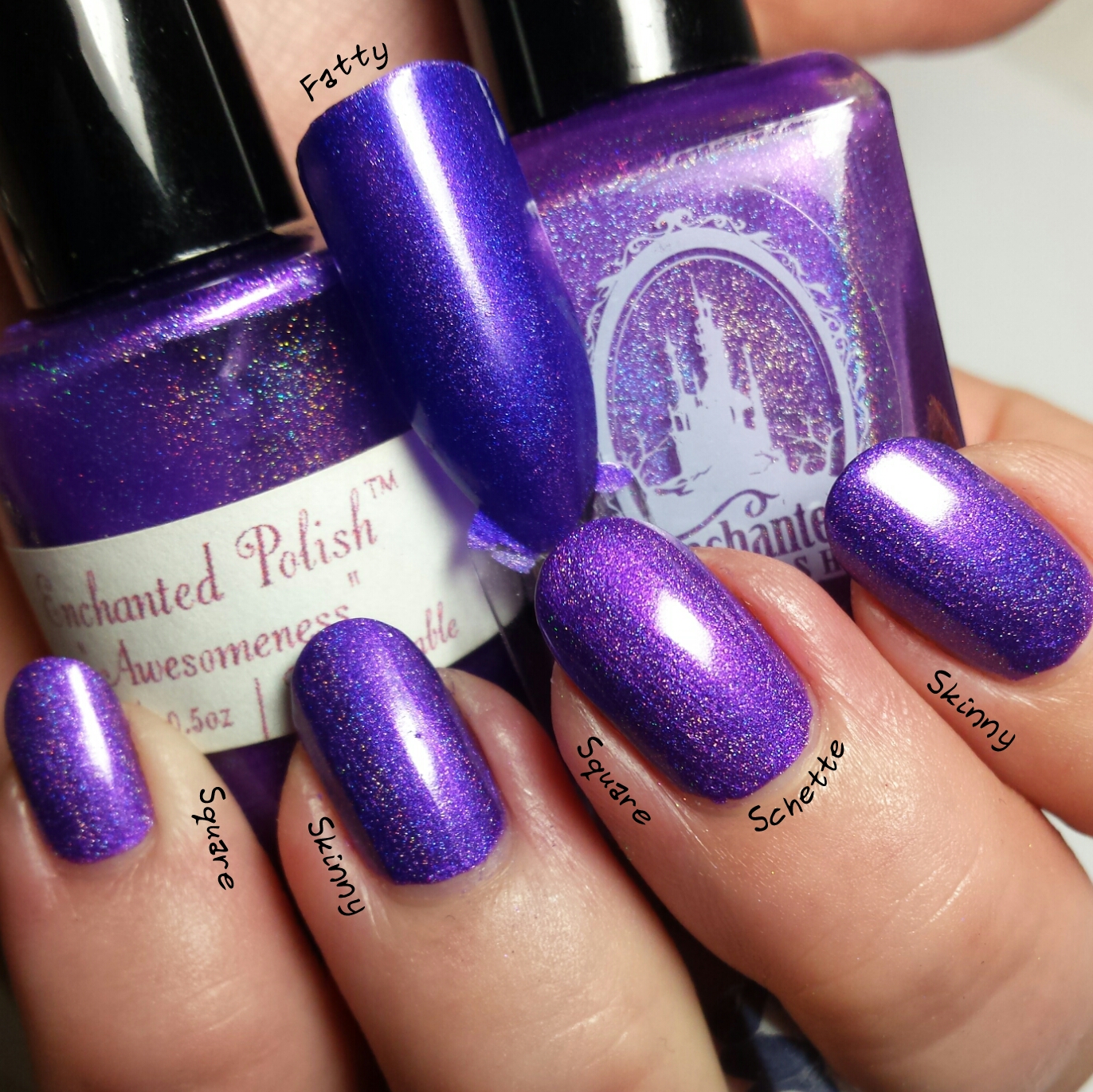 Sous lampe artificielle. On voit bien la différence de couleur entre la fatty et la Square.
Under artificial light. We can see the difference between the Fatty and the Square.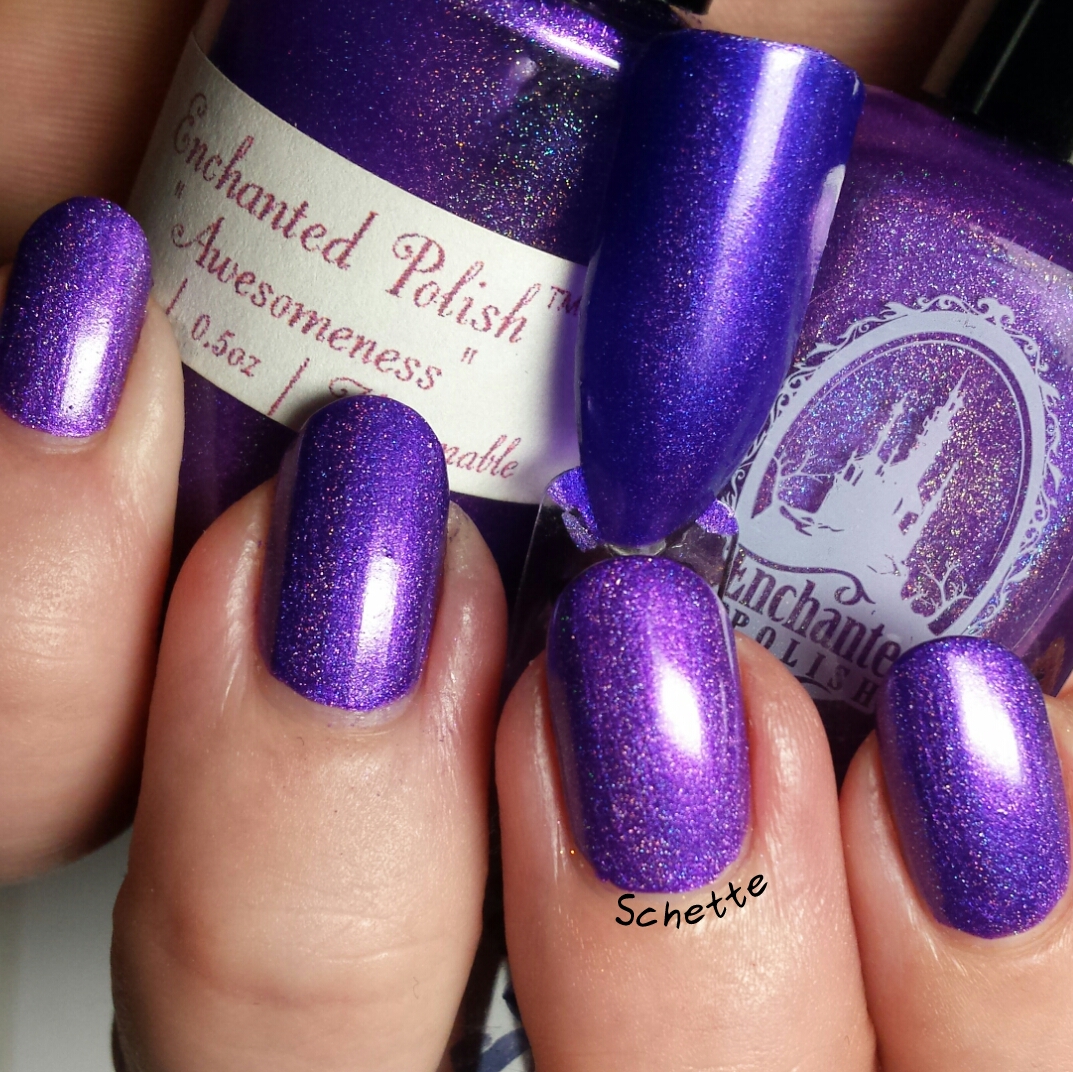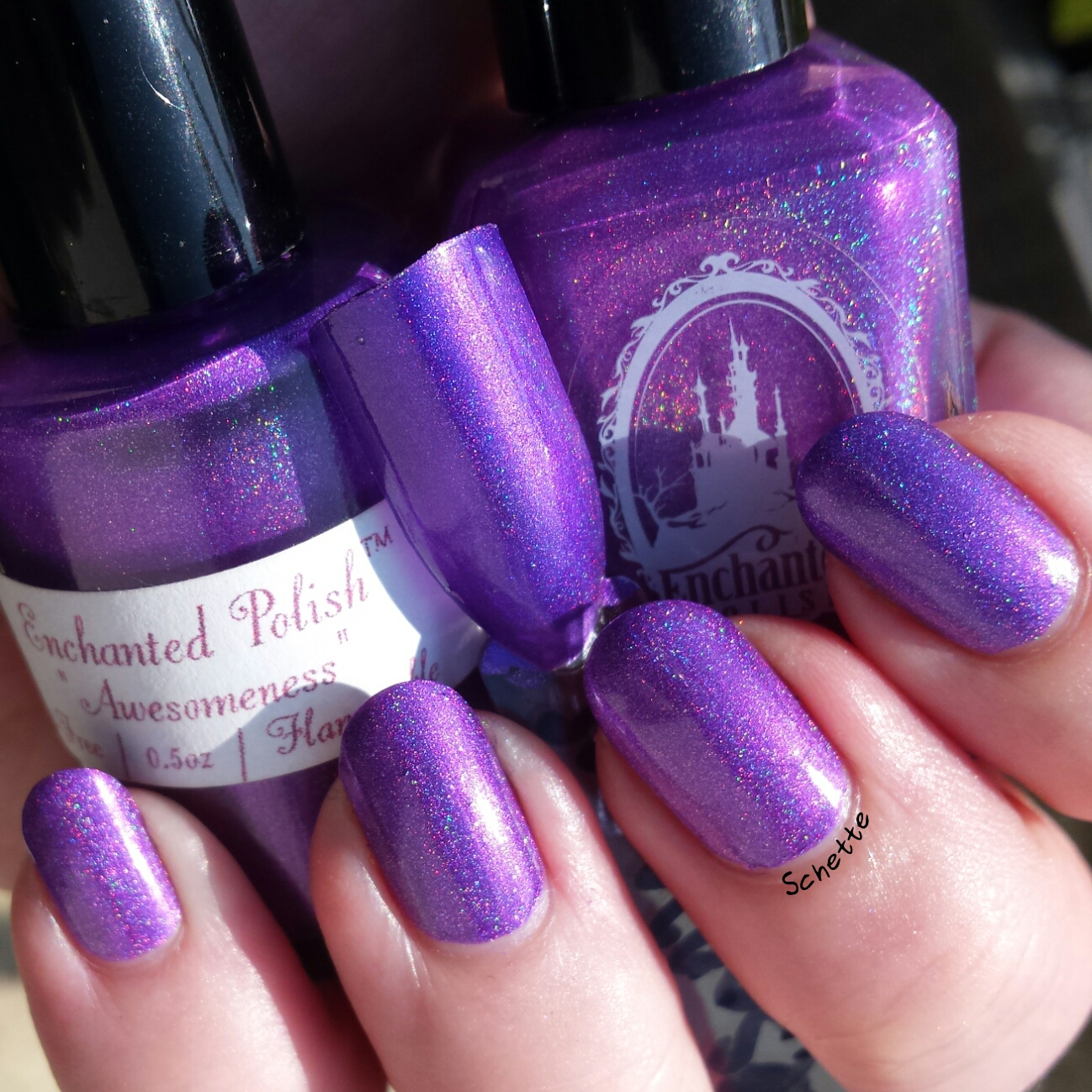 Au soleil. La différence est toujours visible.
In sun. The difference is still visible.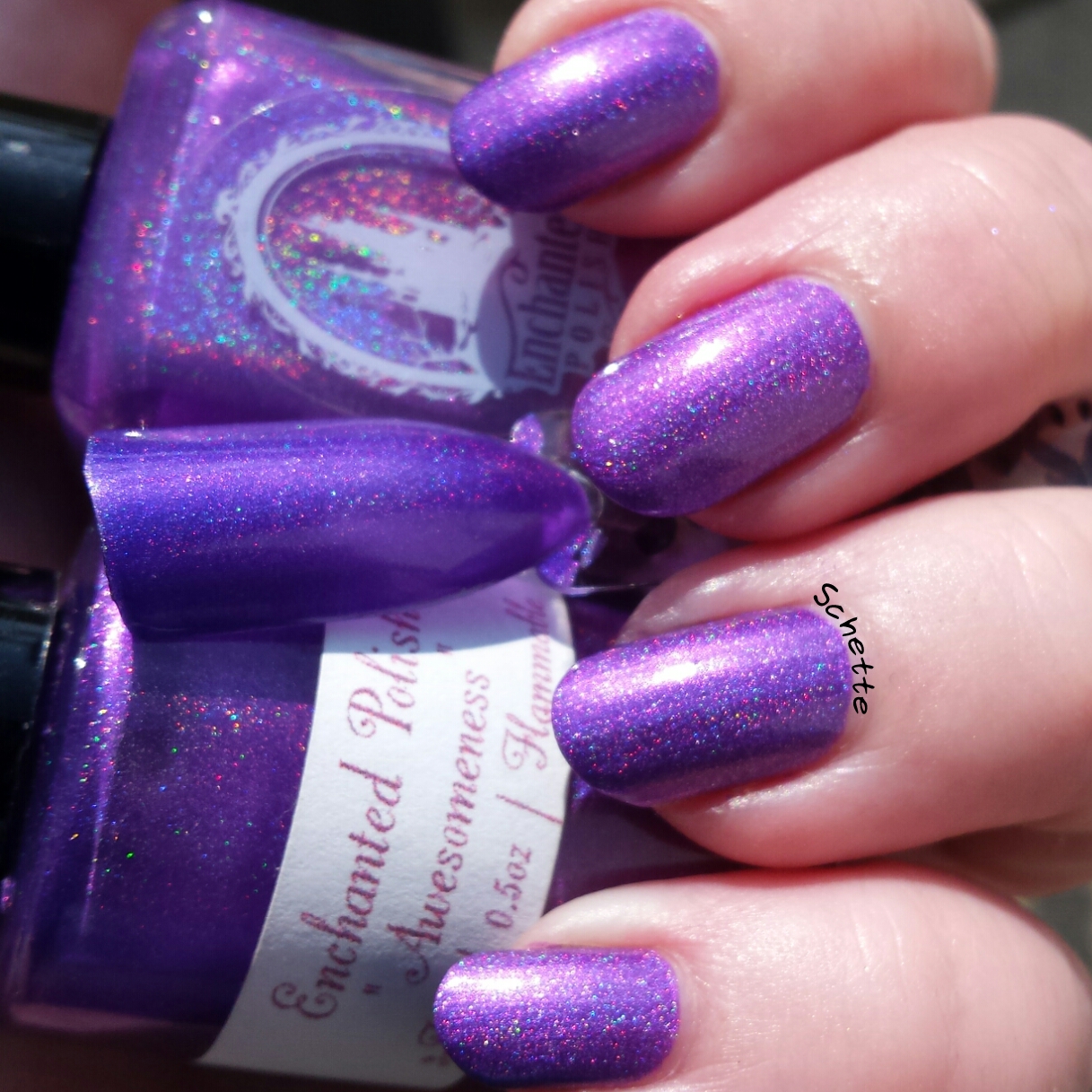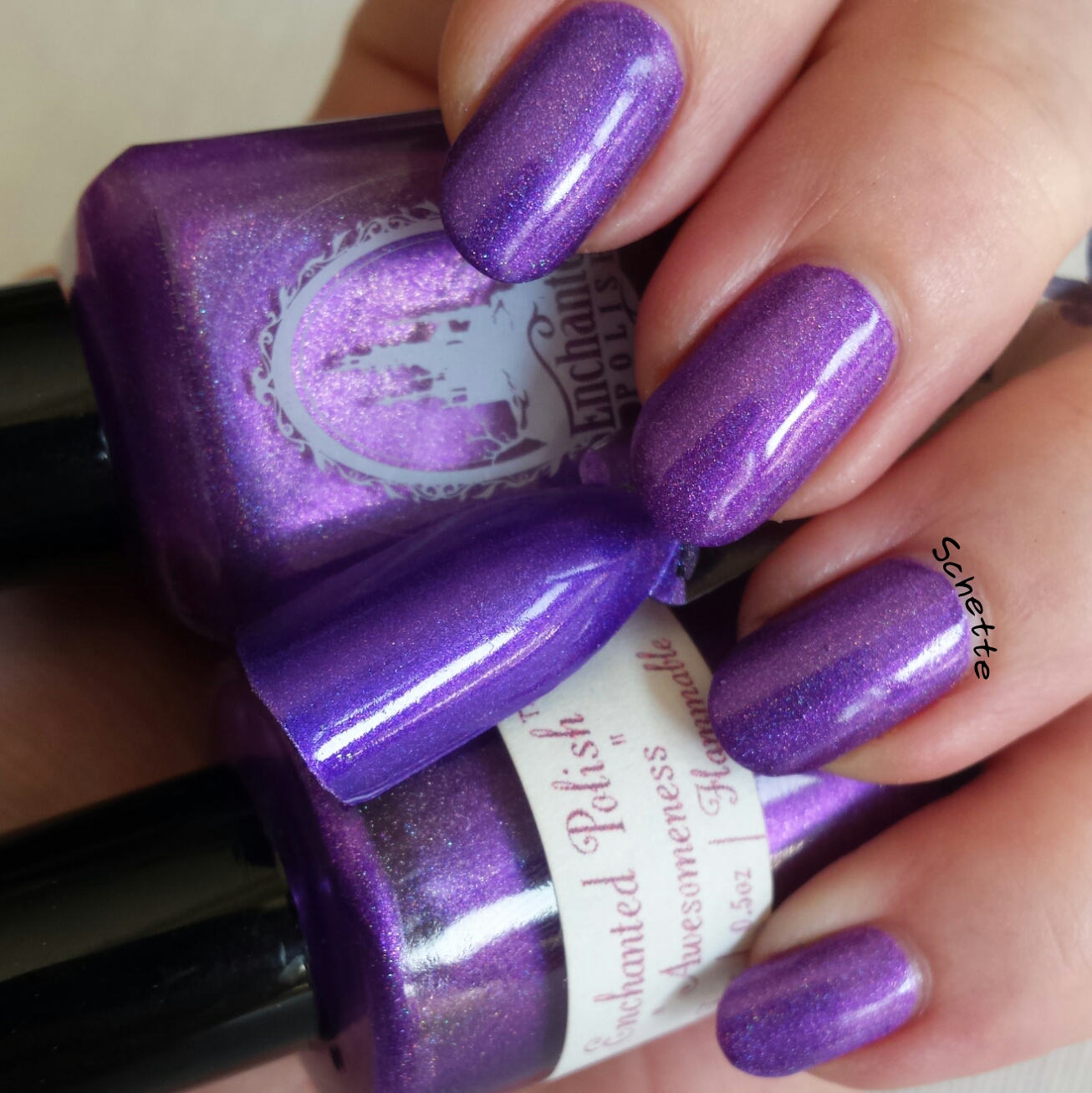 A l'ombre.
In shade.
Bilan
Contrairement à Disco Barbie, il y a une vraie différence entre les trois version d'Awesomeness. Je suis d'ailleurs toujours à la recherche de la version fatty, si jamais vous la vendez, je suis là :)
Unlike Disco Barbie, there is a huge difference between the three version. I'm still ISO the fatty so if you want to sell yours ;) I'm here :)
Schette, le 5 février 2015
---
comments powered by