Eat Sleep Polish : The Wonderfull Wizard of Oz
PRESS SAMPLE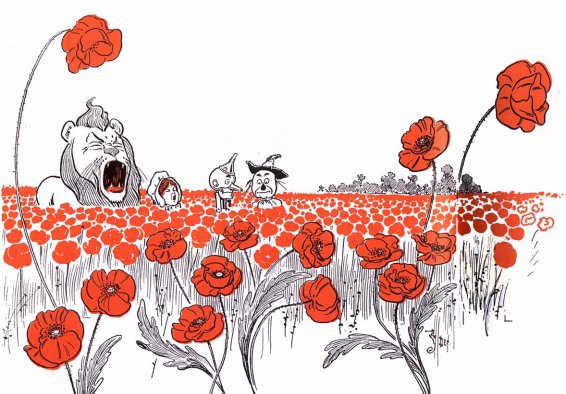 Aujourd'hui, à 18h heure de paris, Eat Sleep Polish sort la collection The Wonderfull Wizard of Oz, avec 6 merveilleux vernis. J'ai fait quelques nails art avec pour vous faire patienter :)
Today, Eastern Noon, Eat Sleep Polish is realeasing The Wonderfull Wizard of Oz Collection, including 6 awesome polish. I've made some nail art with them :)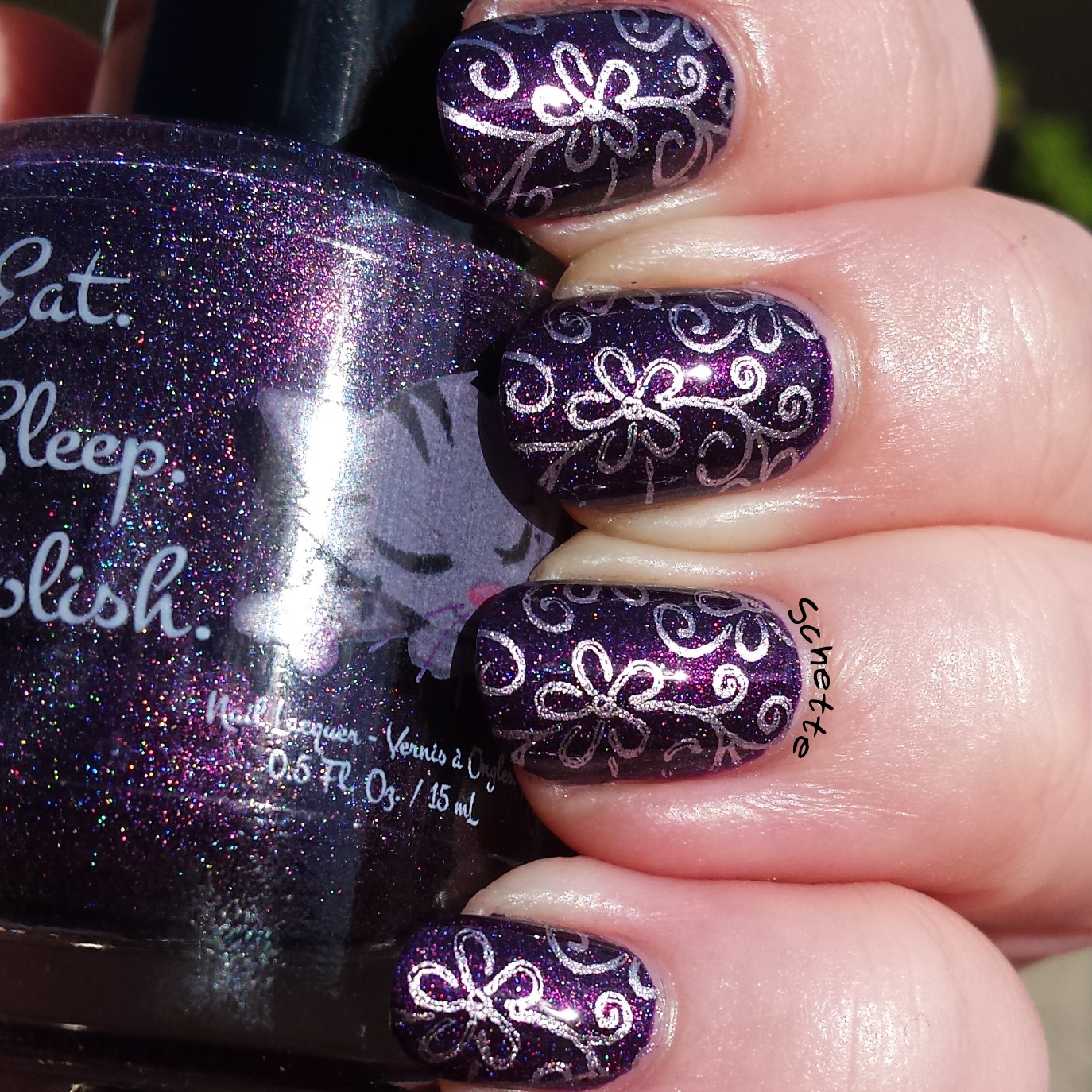 Un petit résumé de la collection en macro !
A little preview of the collection with macro !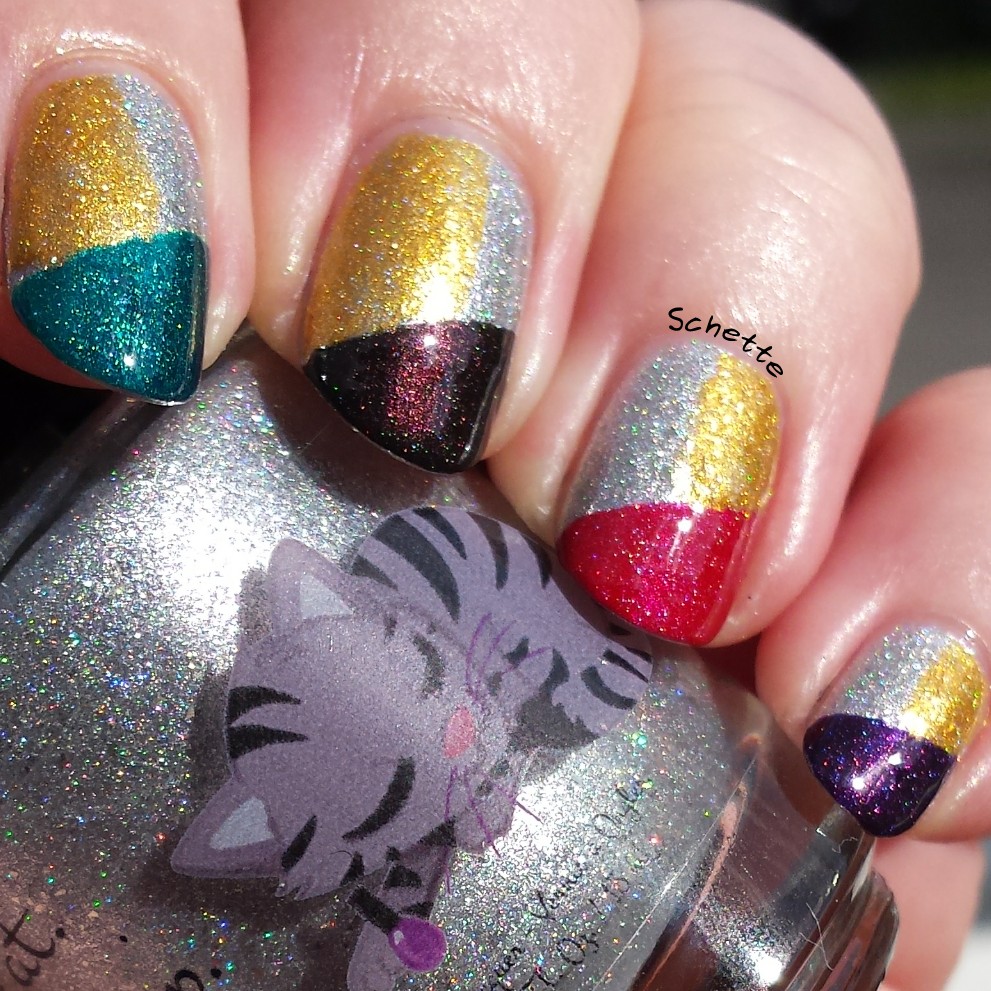 J'ai utilisé
Silver Shoes with pointed toes
en base et j'ai utilisé tous les autres vernis de façon aléatoire en french et à moitié avec
The Golden Cap
. Le but n'était pas d'avoir quelque chose de joli mais de tous vous les montrer cote à coté :)
I used
Silver Shoes with pointed toes
and I used all the other polish randomly in french and half with
The Golden Cap
. The aim was not to have something nice to look at but only a mani where you can see side by side all polish :)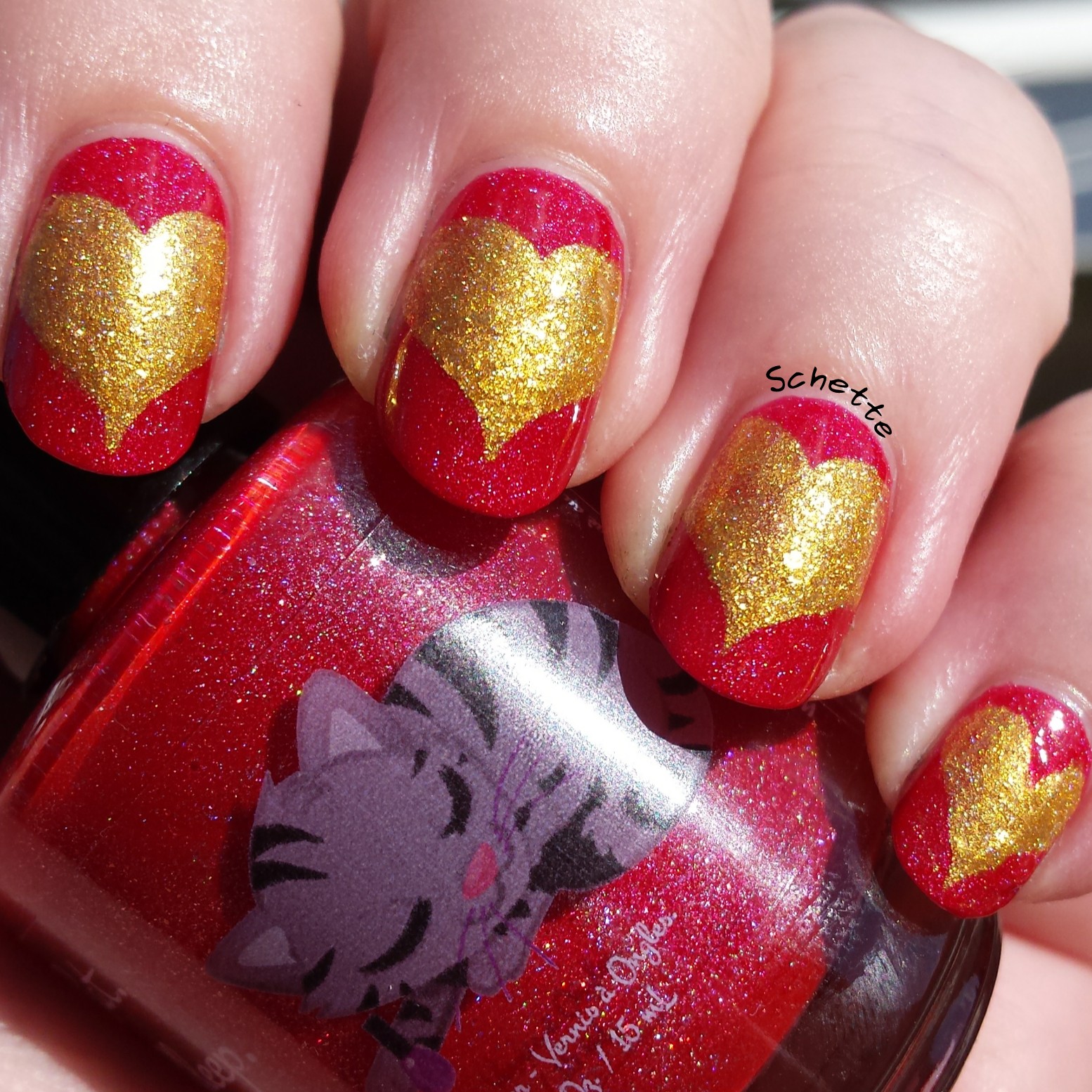 Ici, j'ai utilisé
The Deadly Poppy Fields
en base et avec les stencils coeur de la marque, j'ai posé
The Golden Cap
. J'ai juste un peu bidouillé pour le petit doigt qui était trop petit.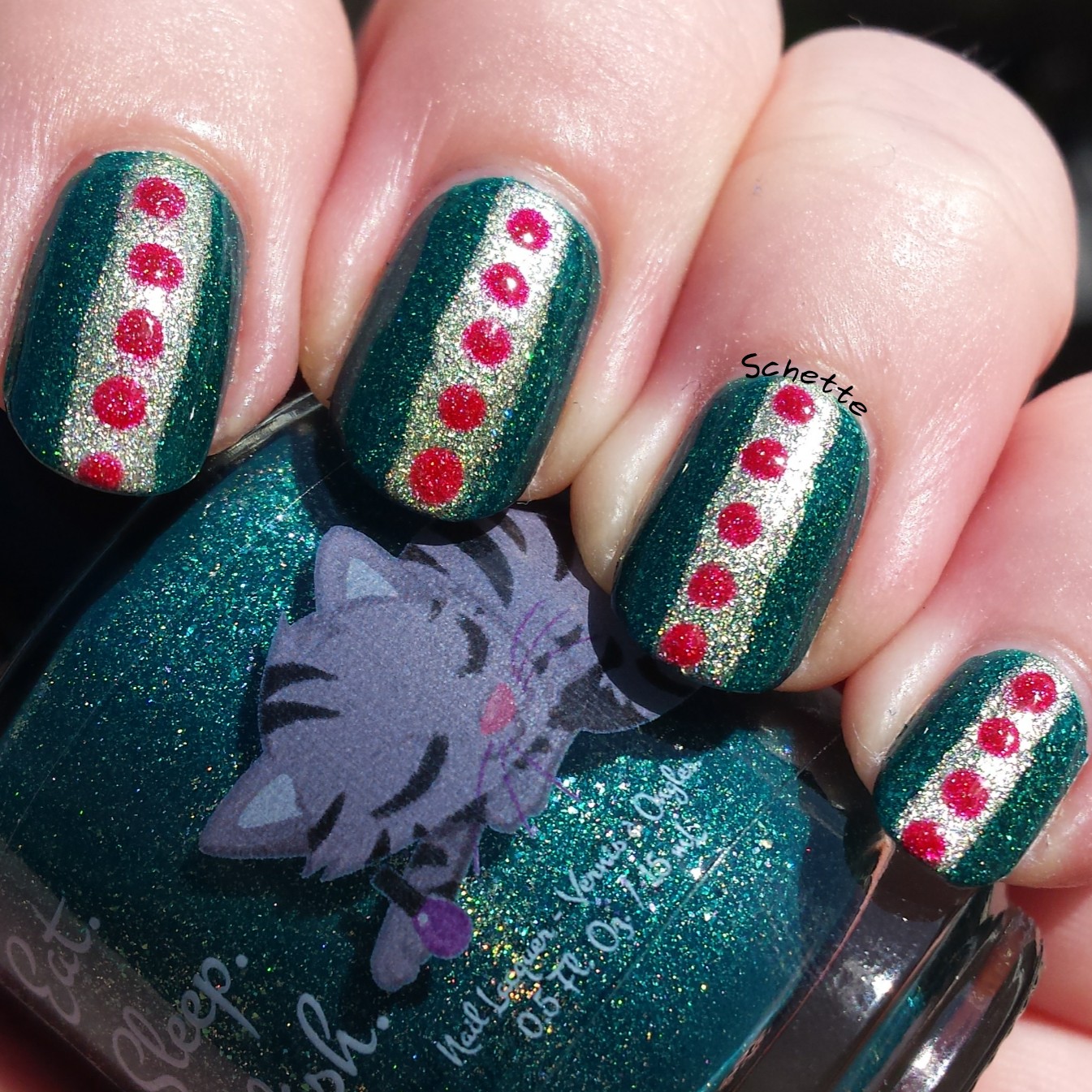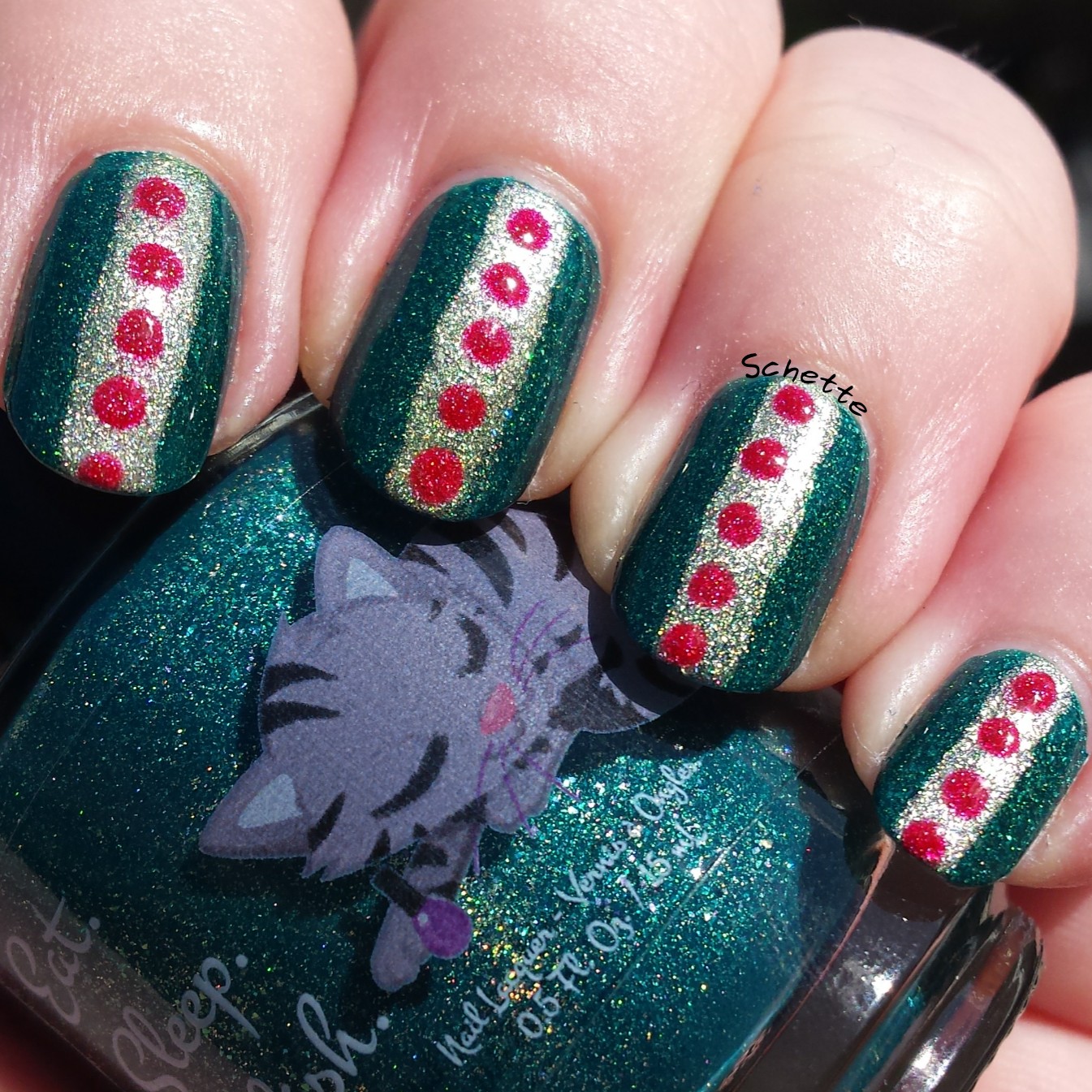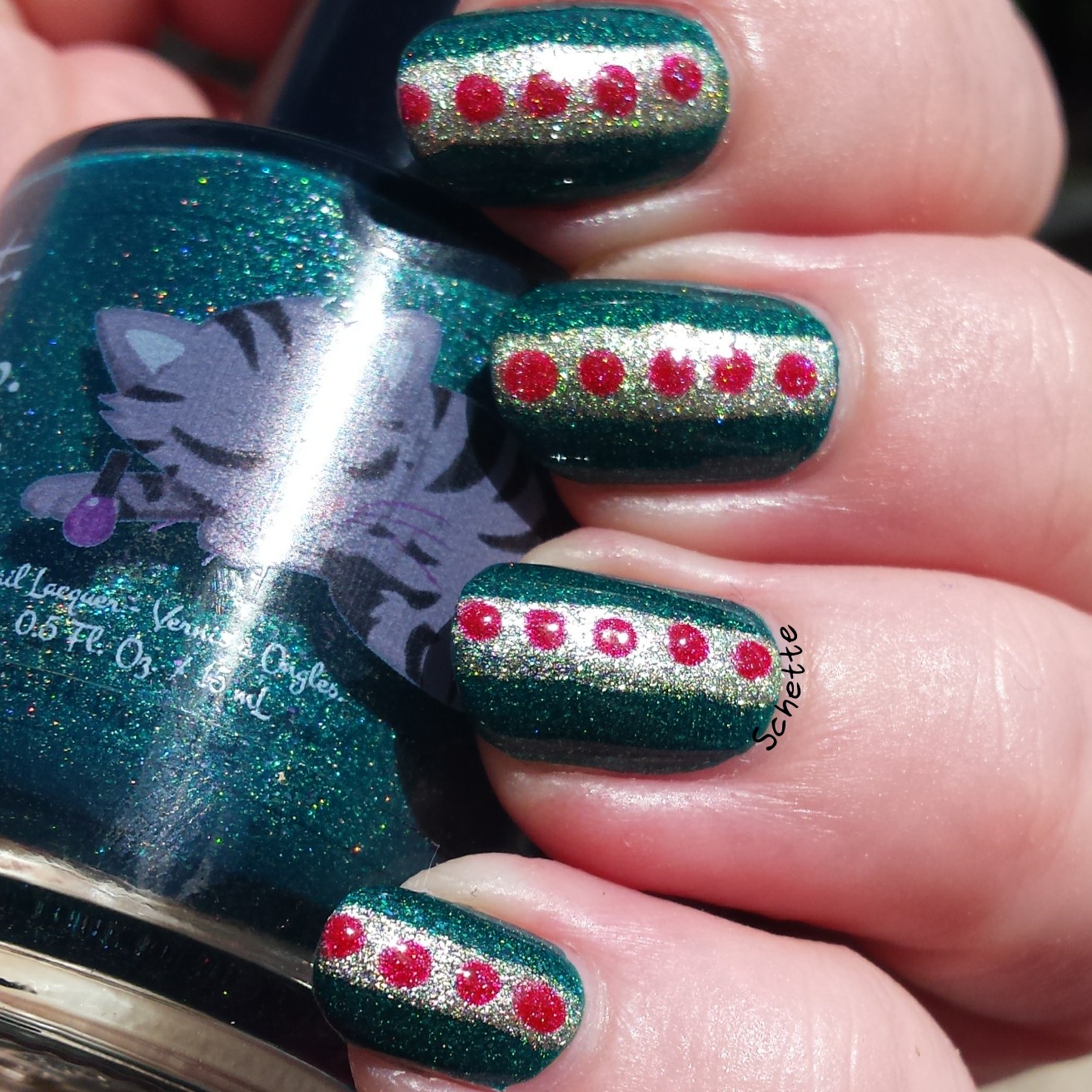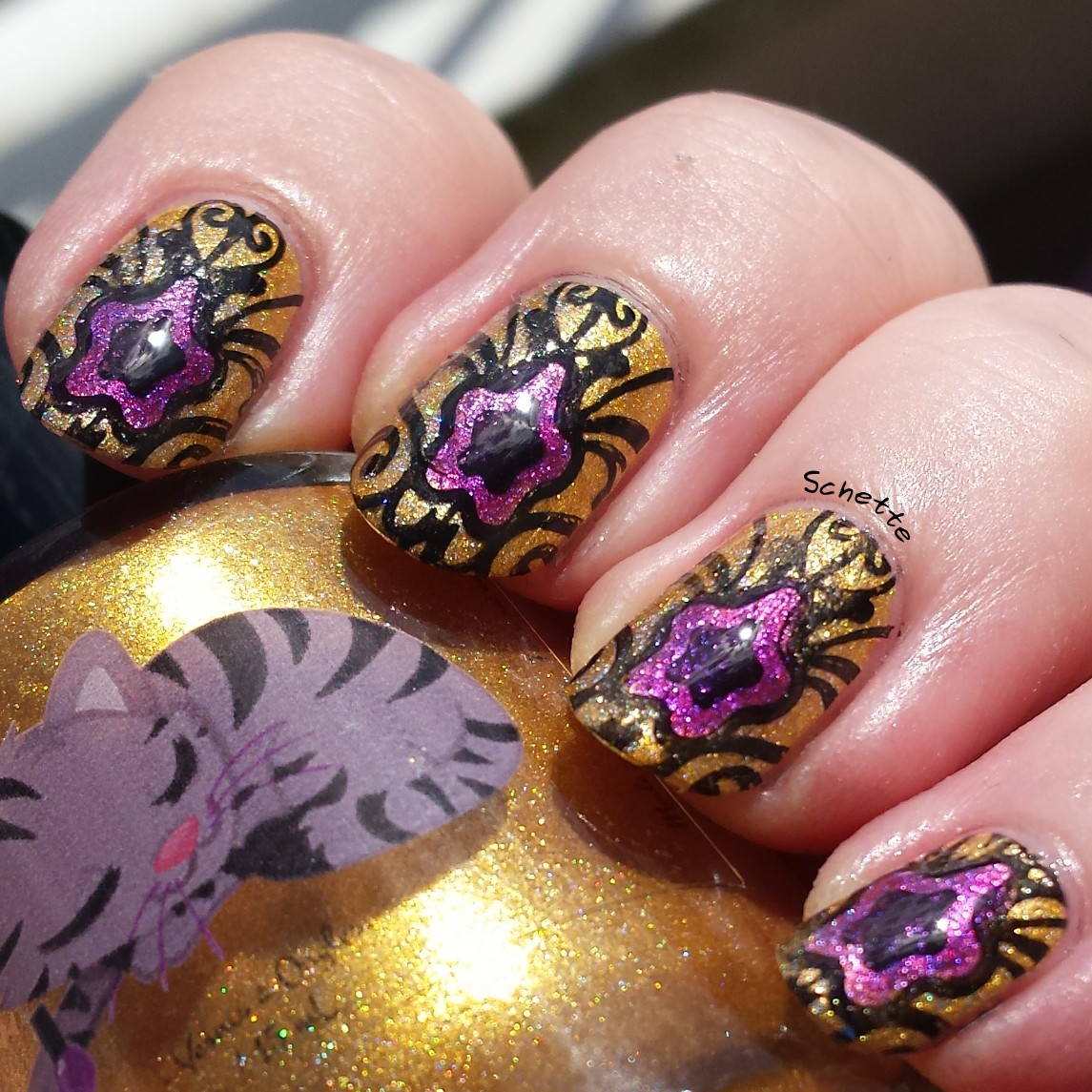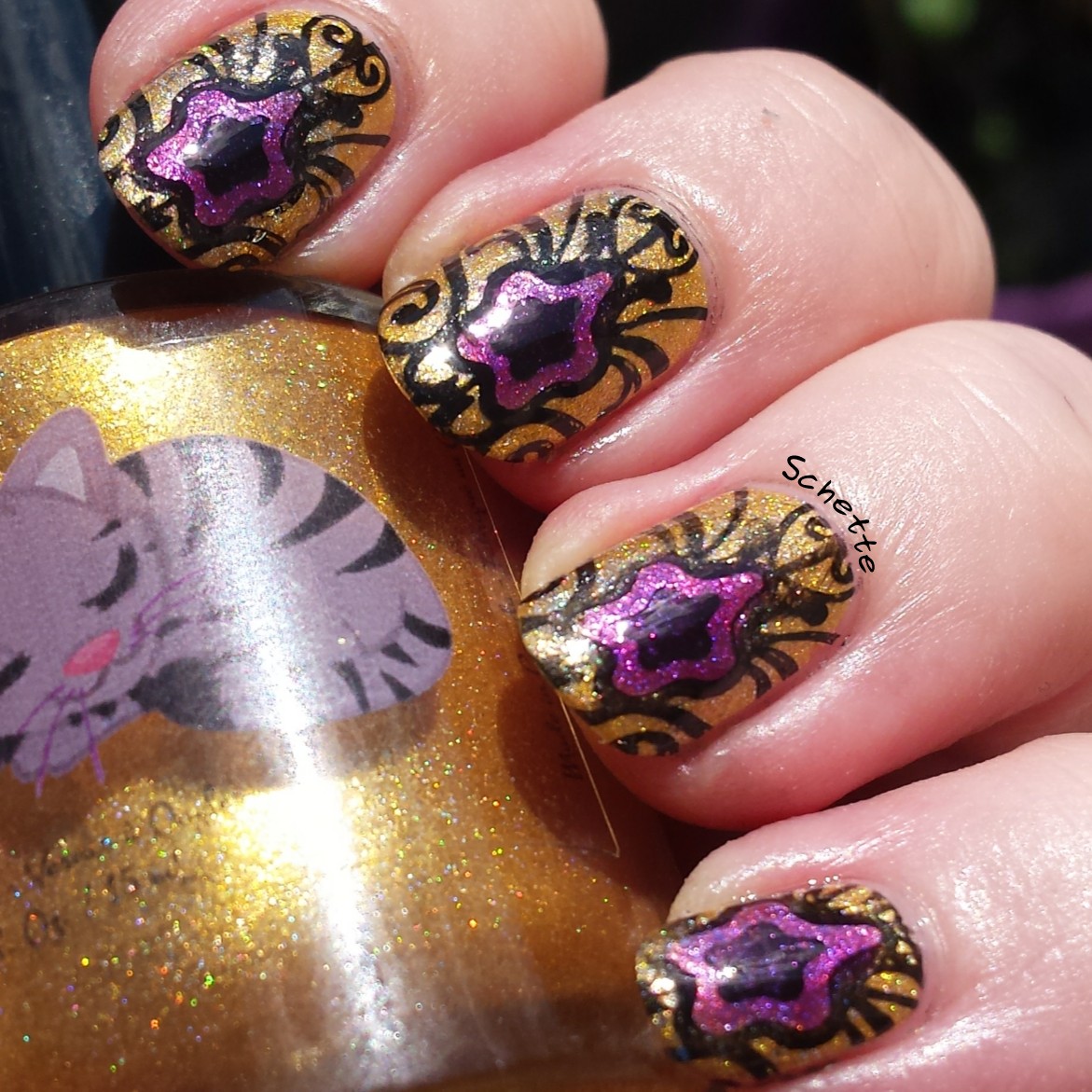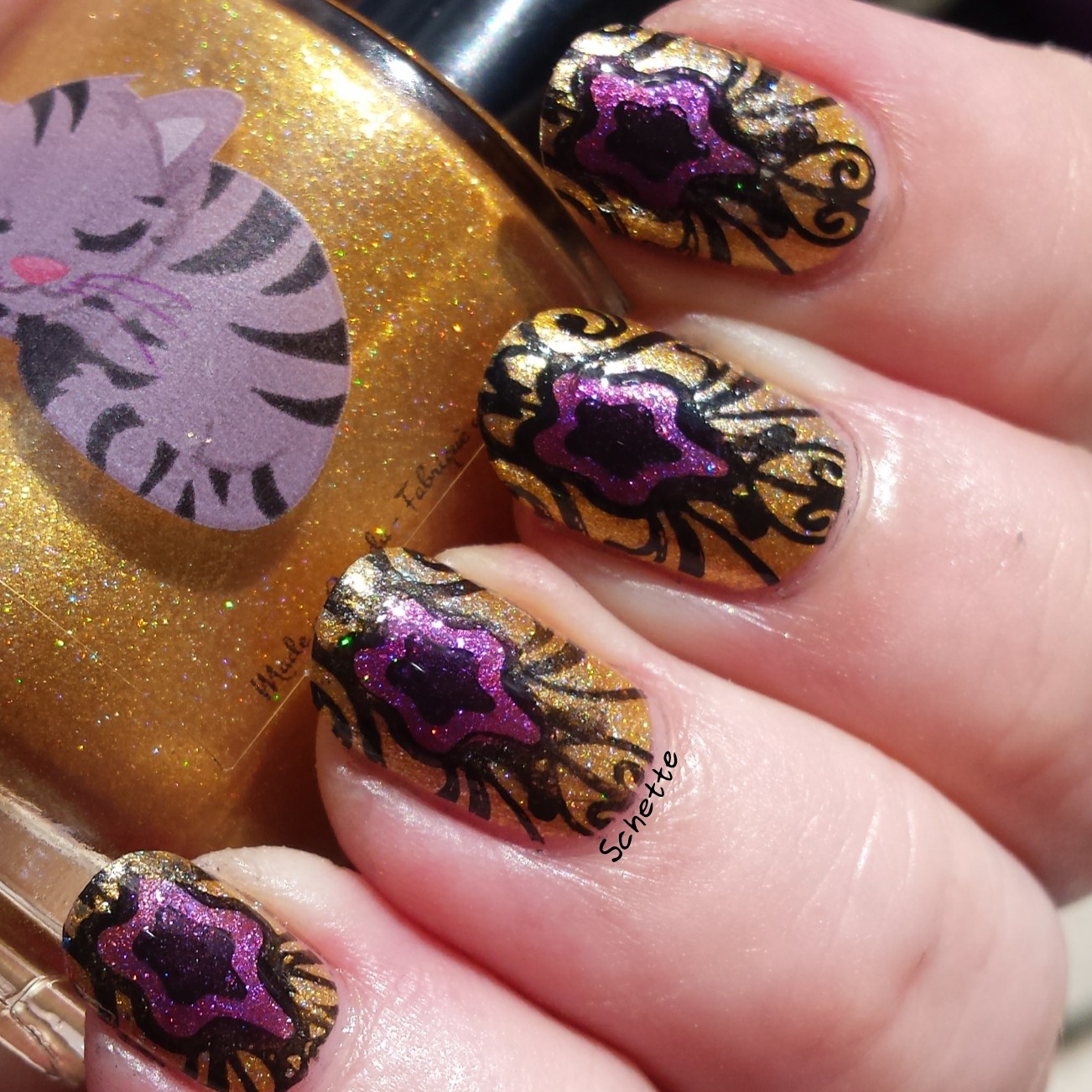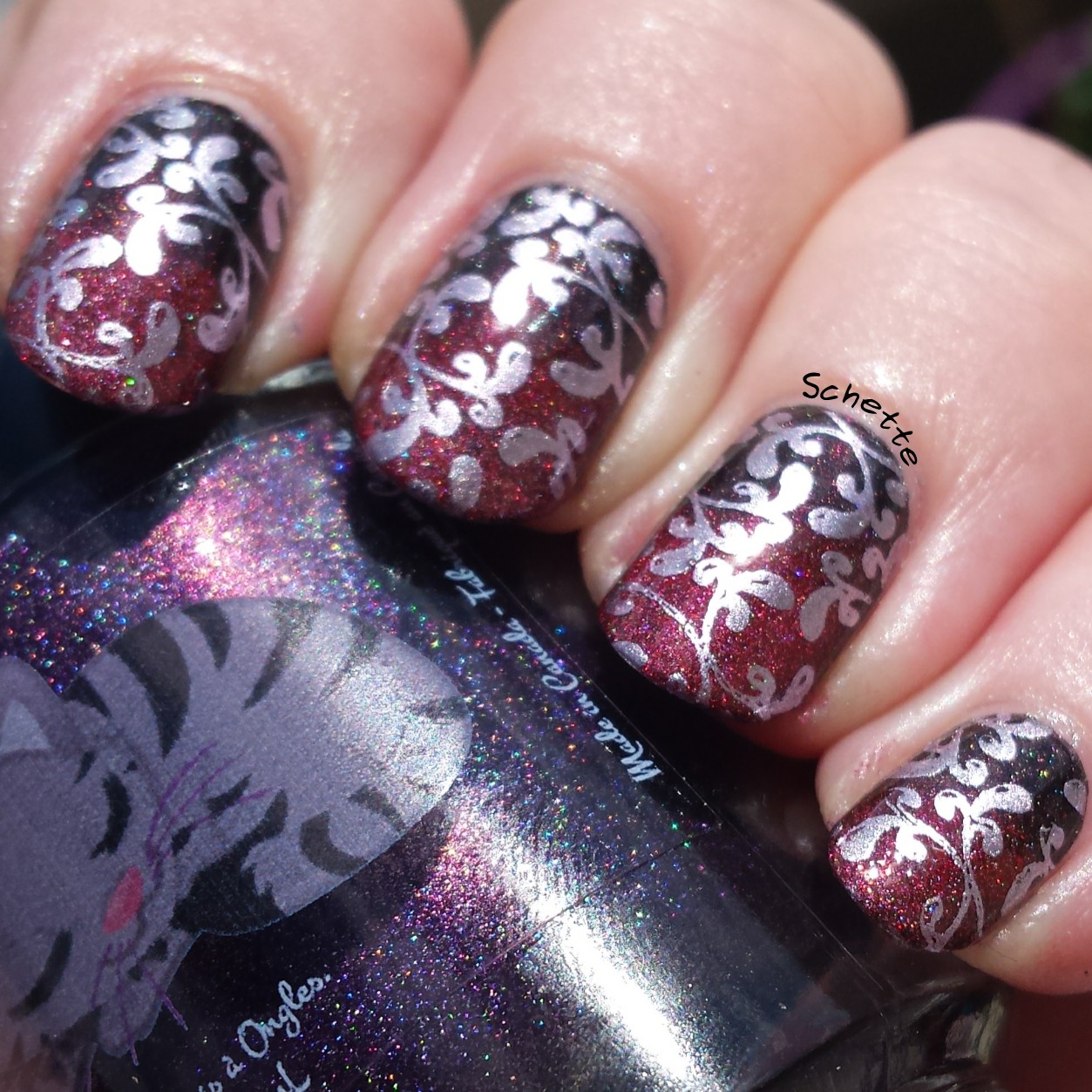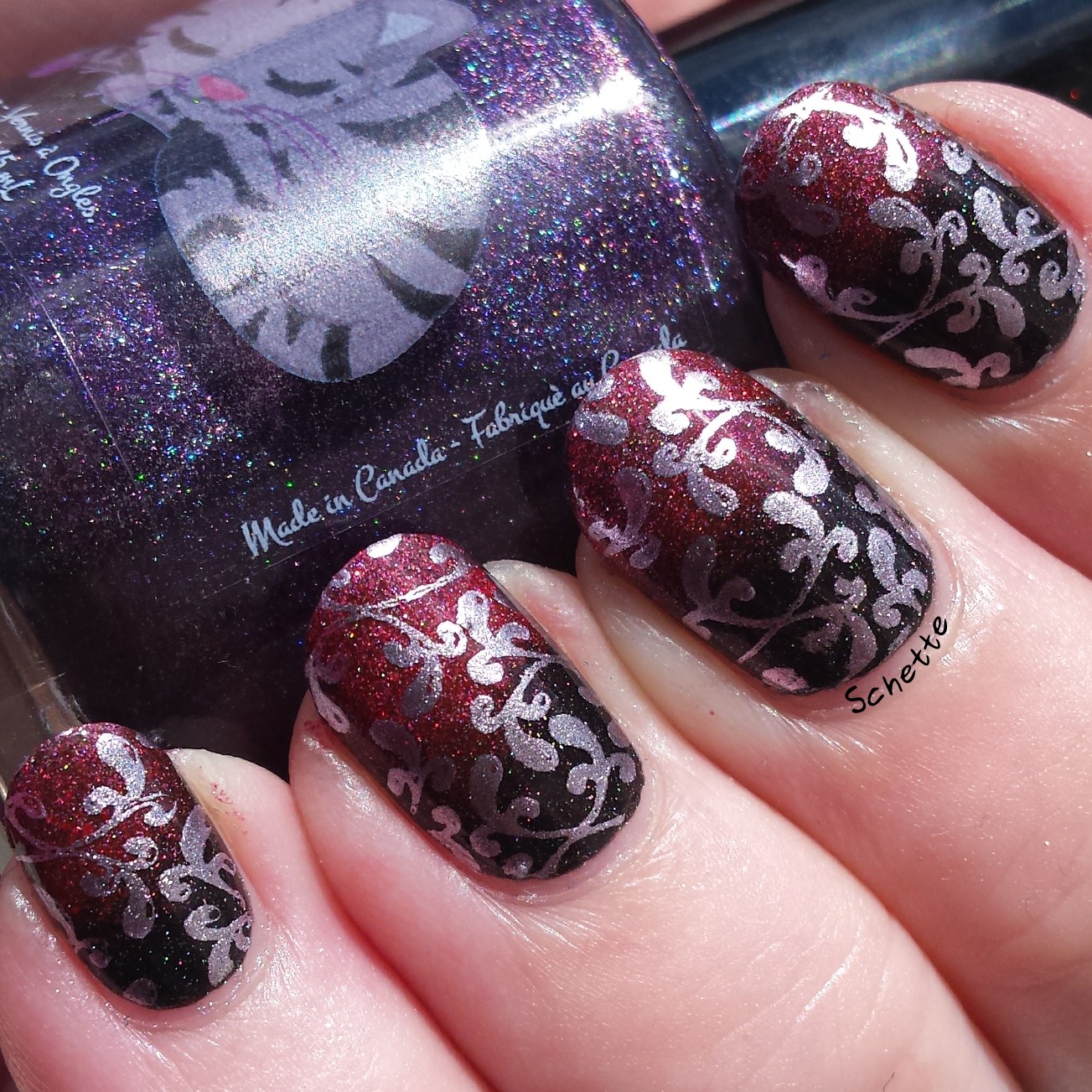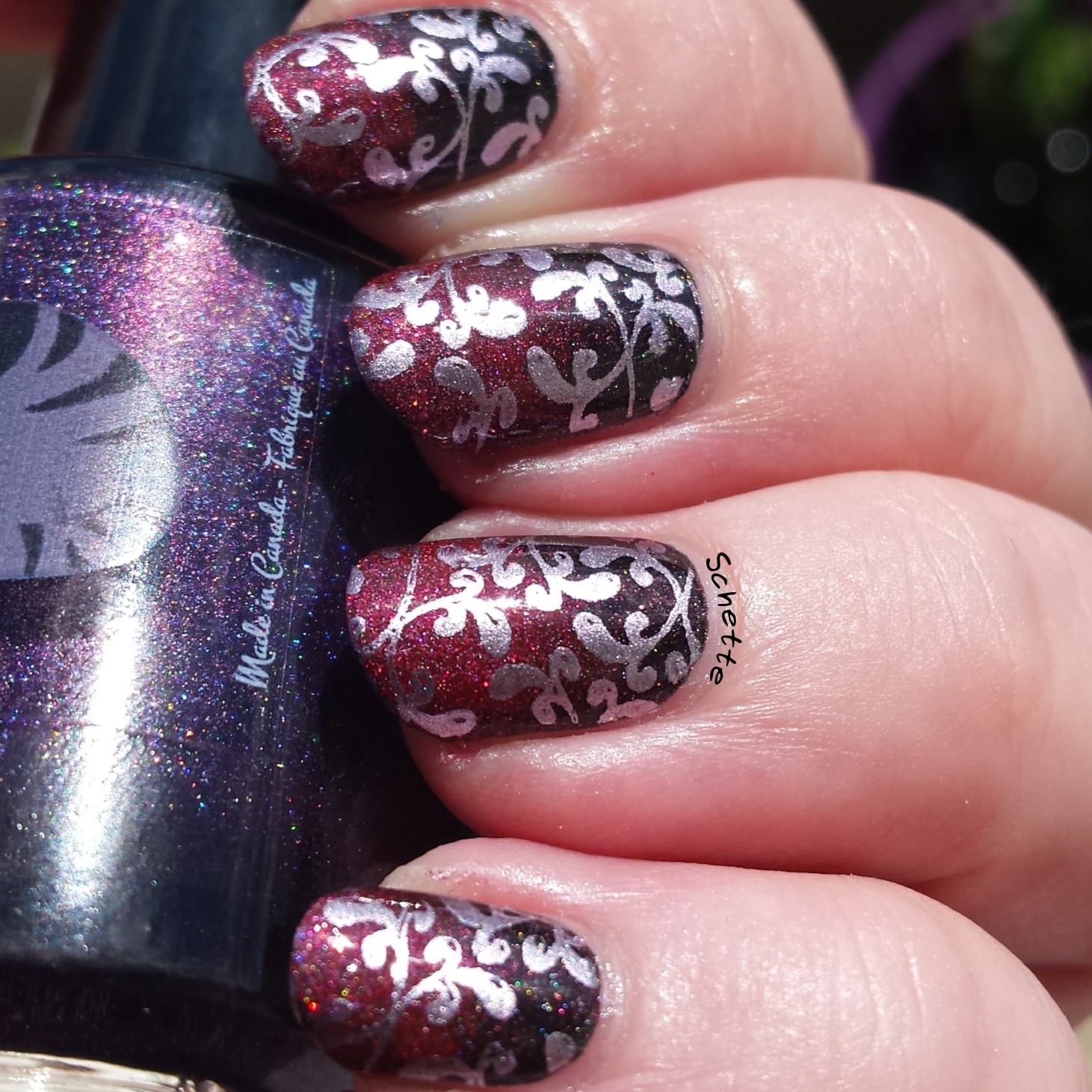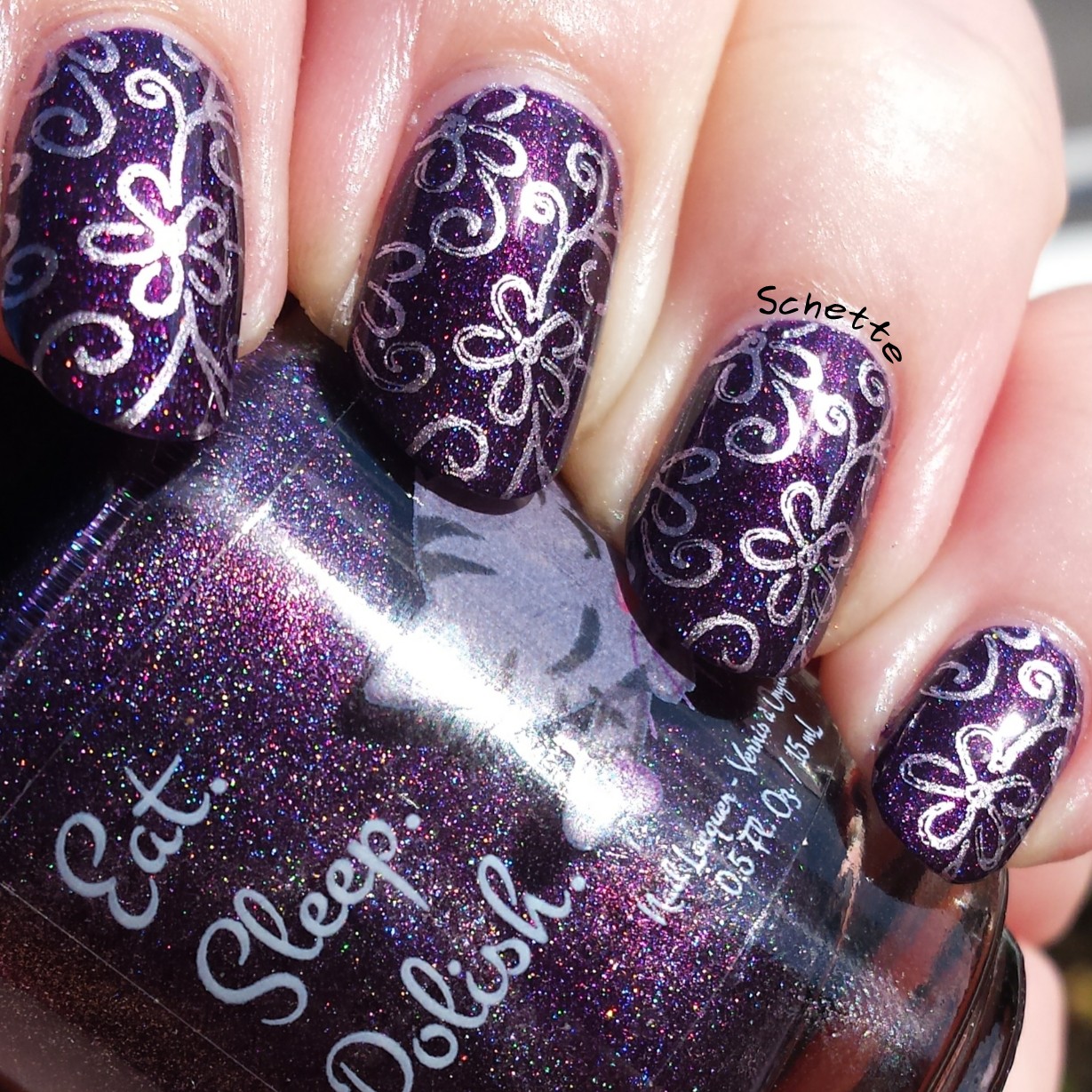 J'aime beaucoup celui-ci aussi, j'ai juste utilisé
Purplefield
et j'ai stampé avec mon Essie Metalique violet en utilisant la plaque Sugar Bubble SB18.
I also love this one a lot, I used
Purplefield
and then I stamped using my Essie Metallic purple with Sugar Bubble SB18 plate.
Bilan
Comme dit précédement, la collection sort le 12 septembre à 18h heure de Paris et elle comporte 6 vernis :) Je vous fait un petit résumé des 6 :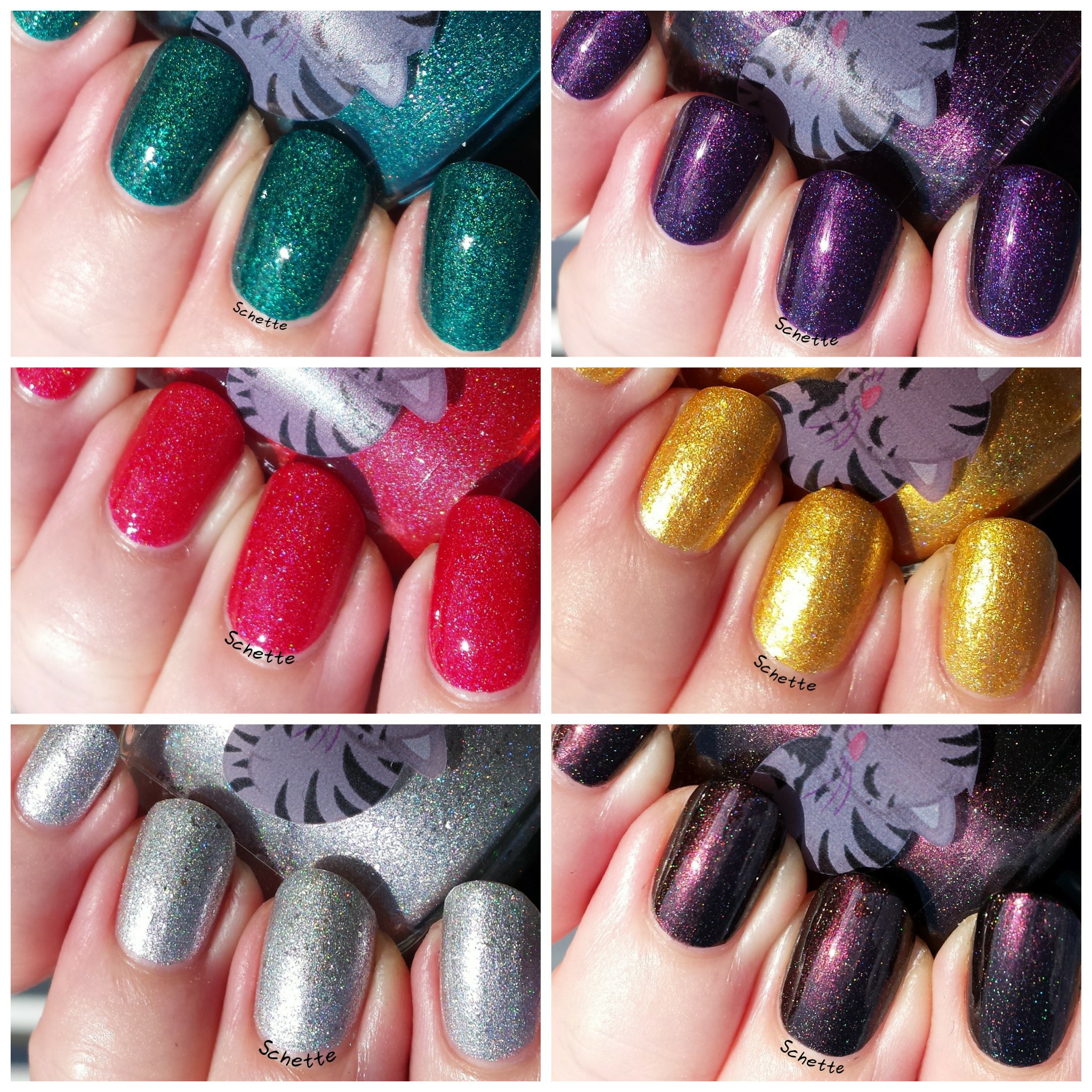 Like previously said, the collection will be up on september 12th at noon Eastern. There is 6 polish in the collection :) I just made a collage above with them all :)
Schette, le 12 septembre 2015
---
comments powered by