Eat Sleep Polish : Muffy the Mouse, Freddy the flamingo
BLOGGER DISCOUNT
Pour 2016, Eat Sleep Polish va sortir des vernis mensuels. Voici Muffy the Mouse (Janvier) et Freddy the Flamingo (Février) qui étaient les deux premiers mensuels de l'année. Voyons ça !
For 2016, Eat Sleep Polish will release monthtly polish. Here are Muffy the Mouse (January) and Freddy the Flamingo (February) who were the first monthtly of the year. Let's have a look !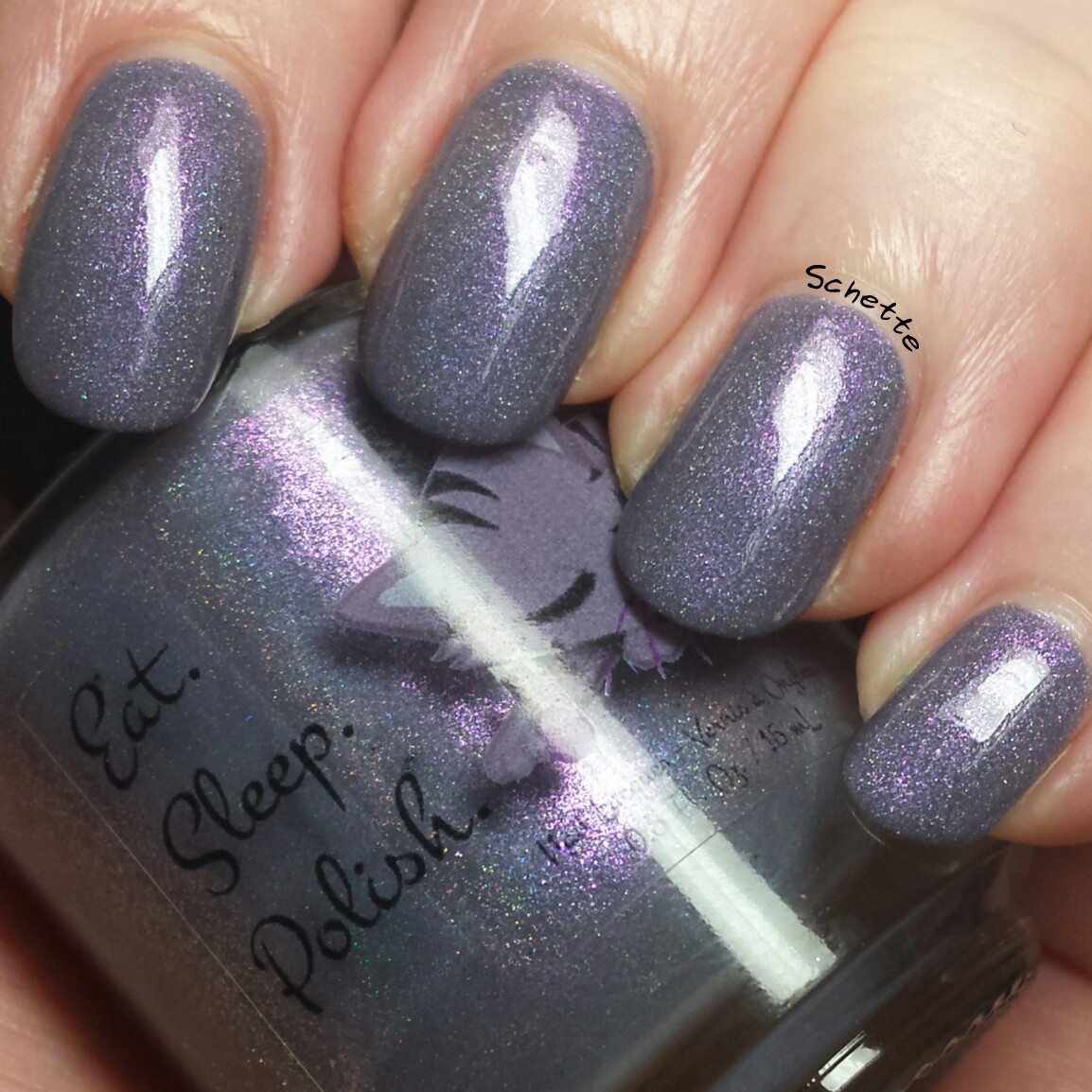 Muffy the Mouse est un vernis gris holo avec un fort shimmer rose. L'application était parfaite en deux couches, avec top coat.
Muffy the Mouse is a grey holo with a strong pink shimmer. The application was perfect in two coats, with top coat.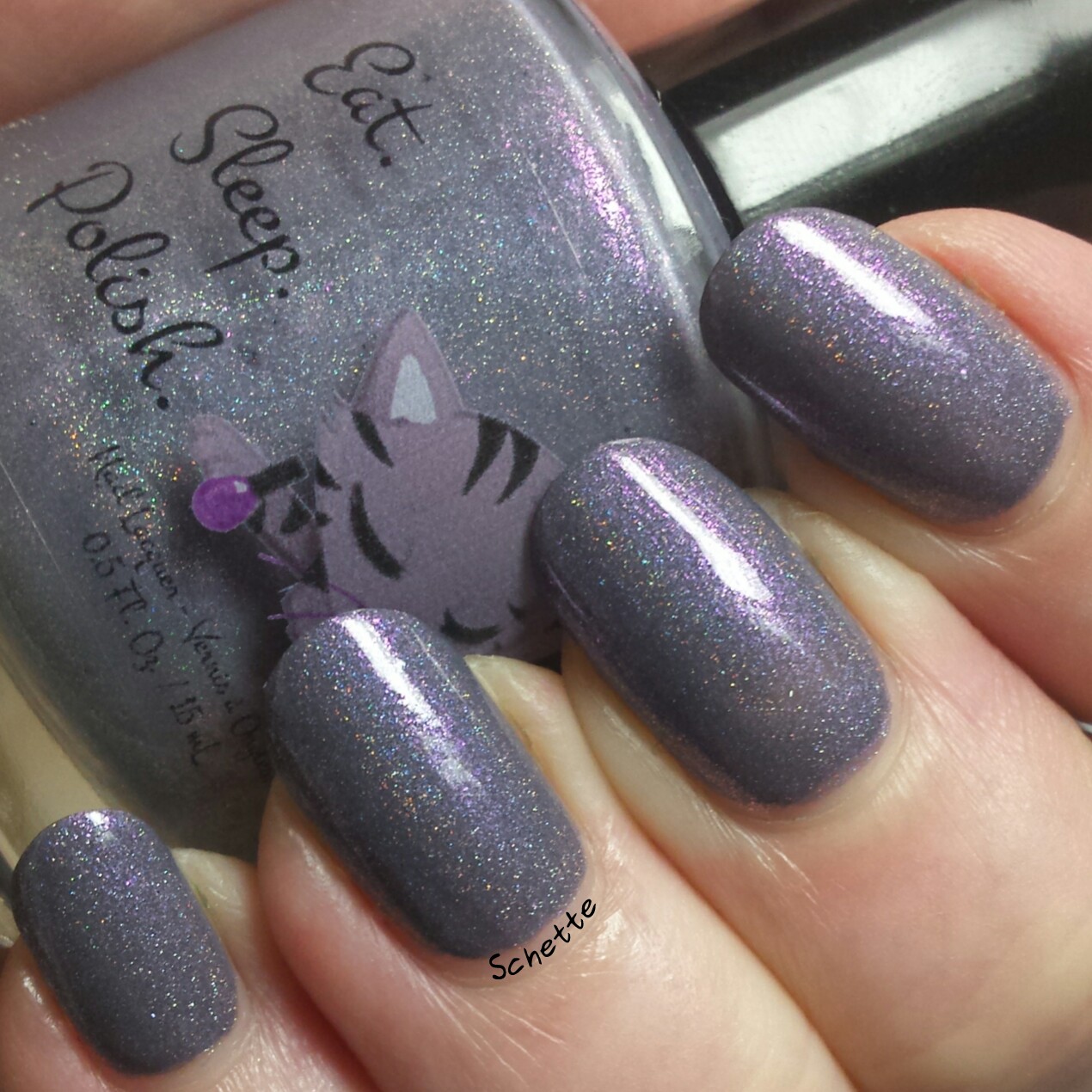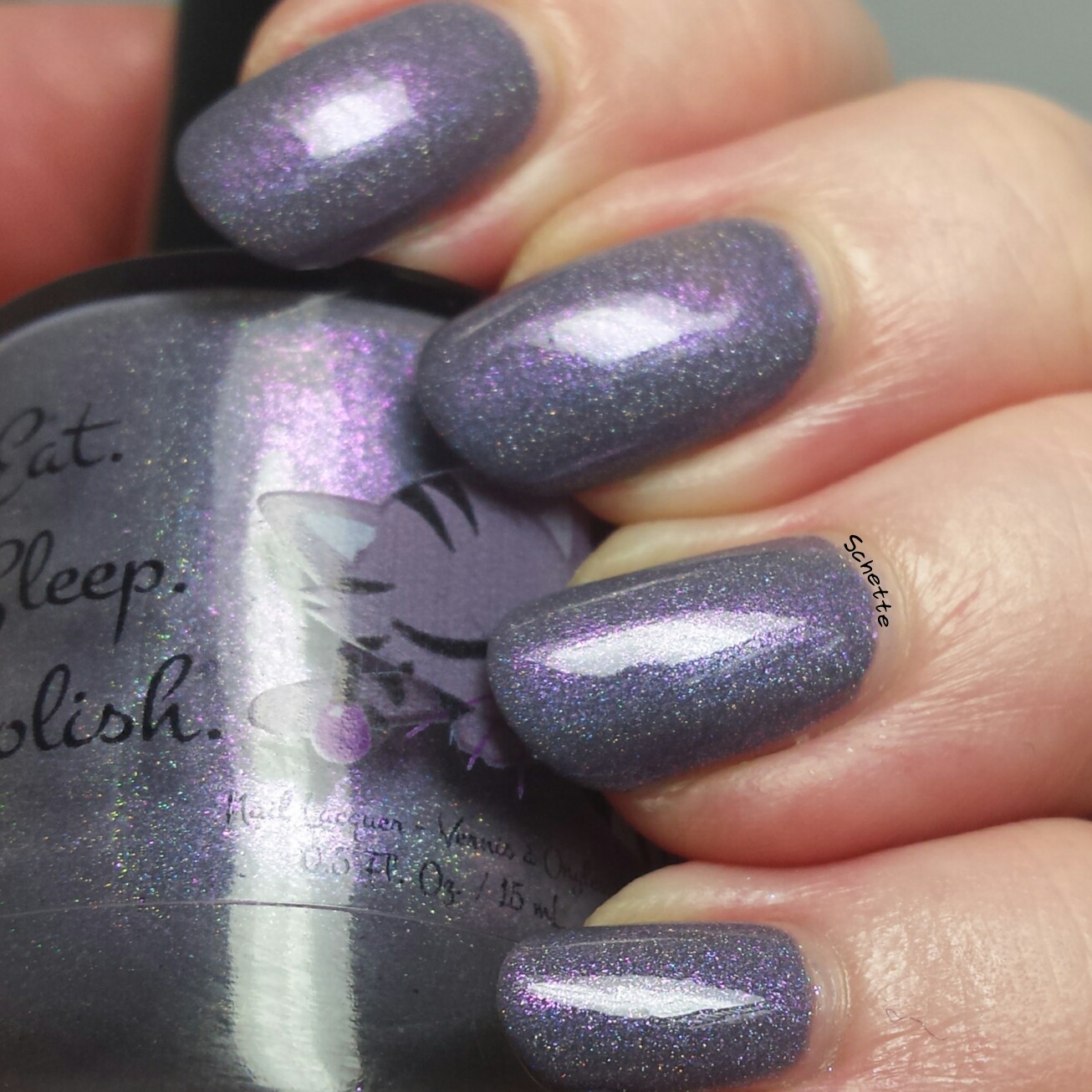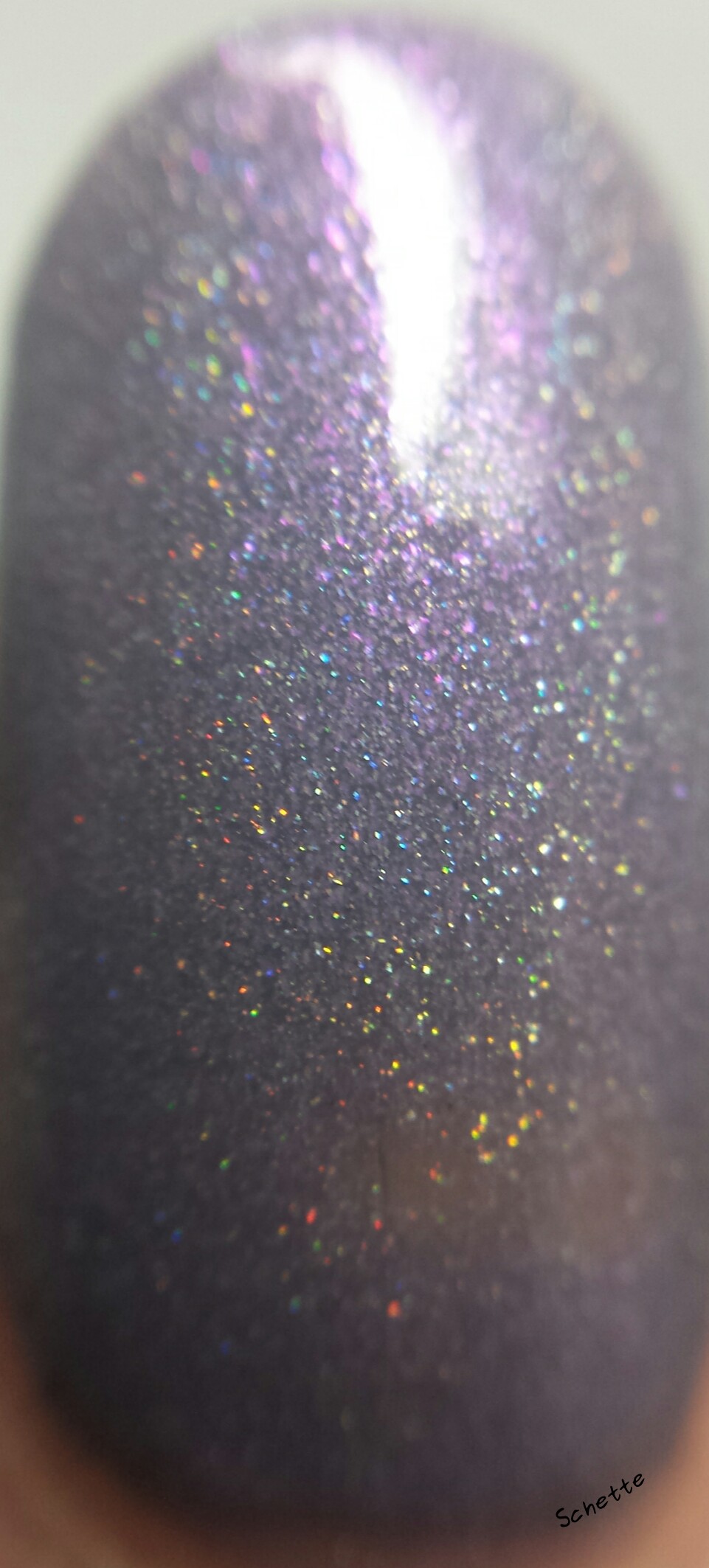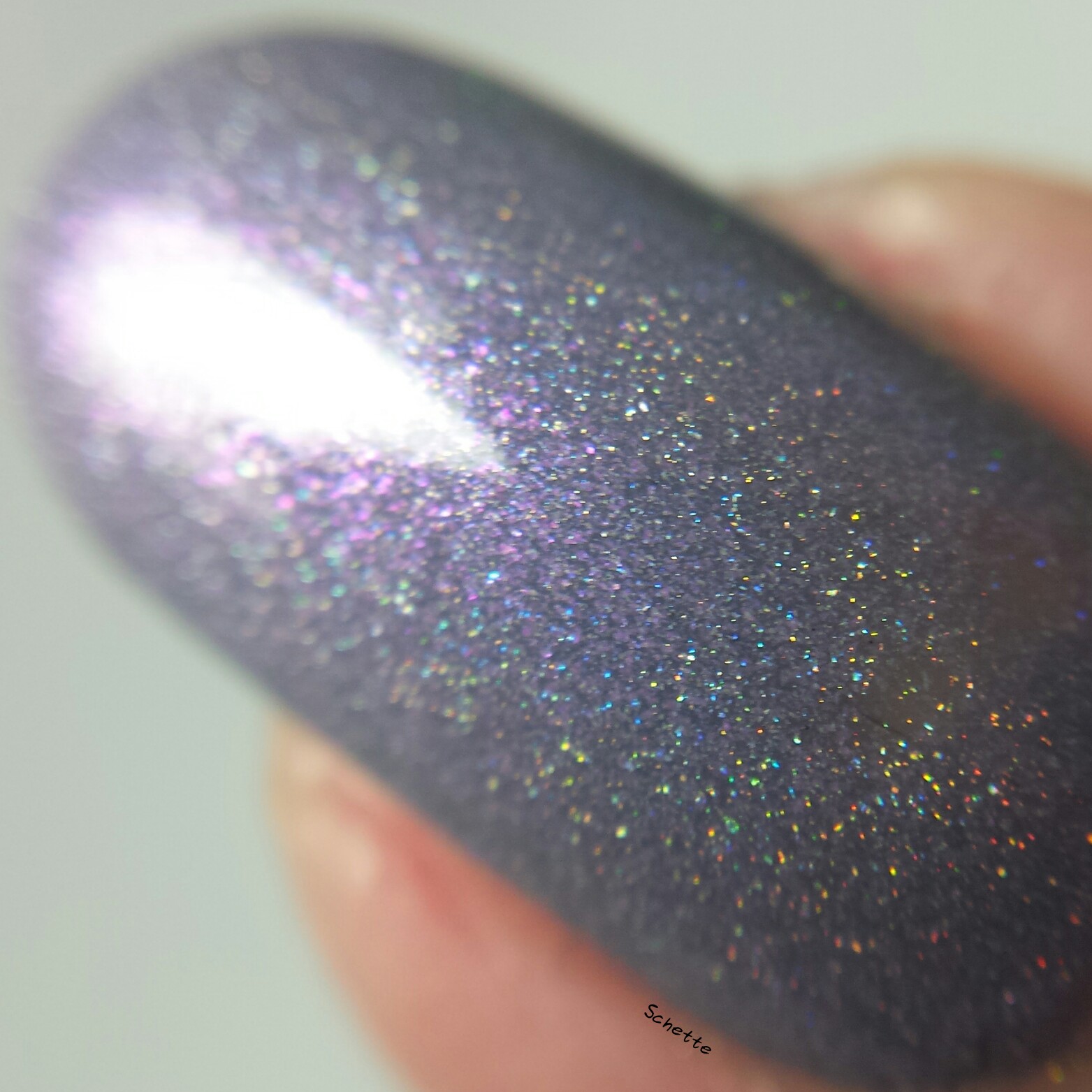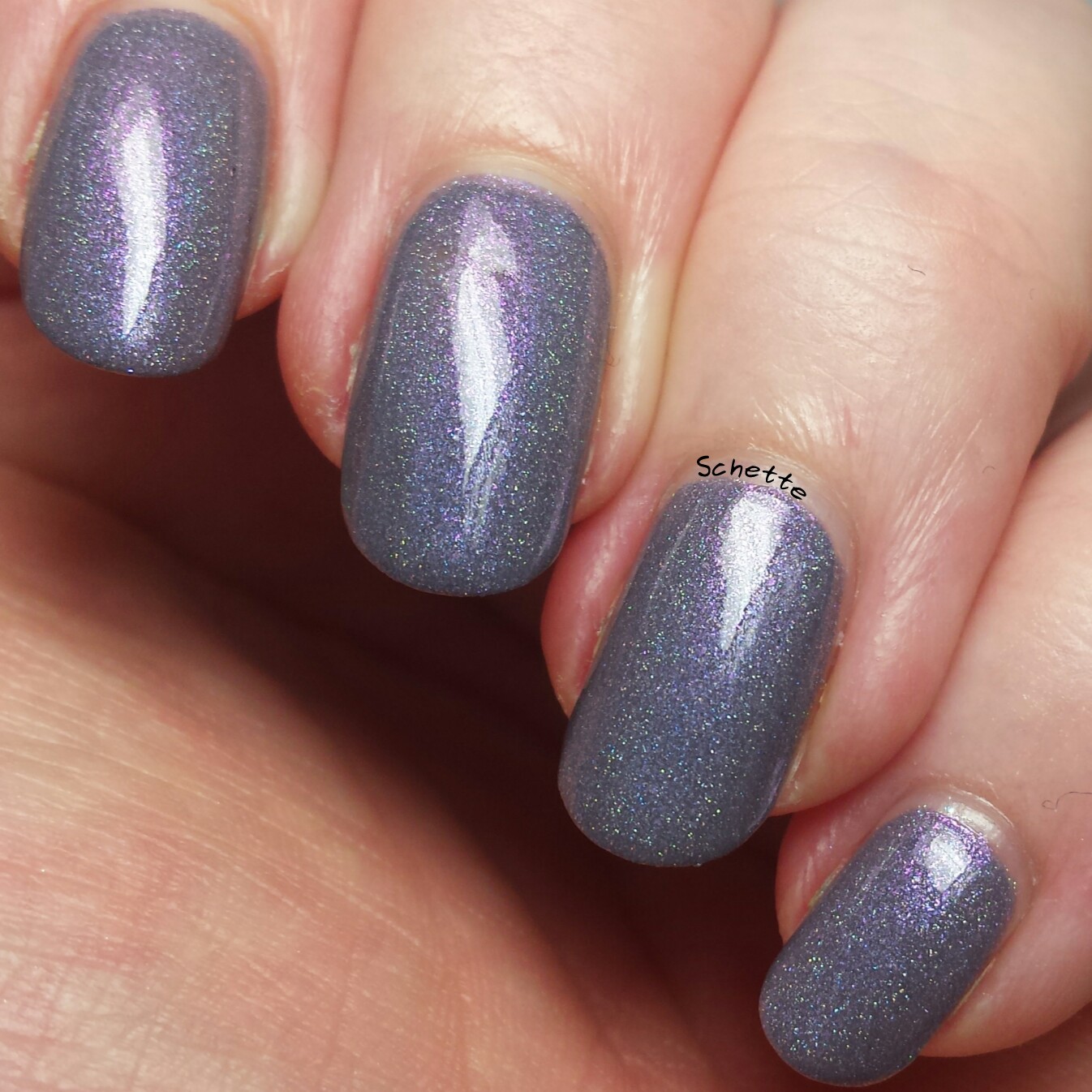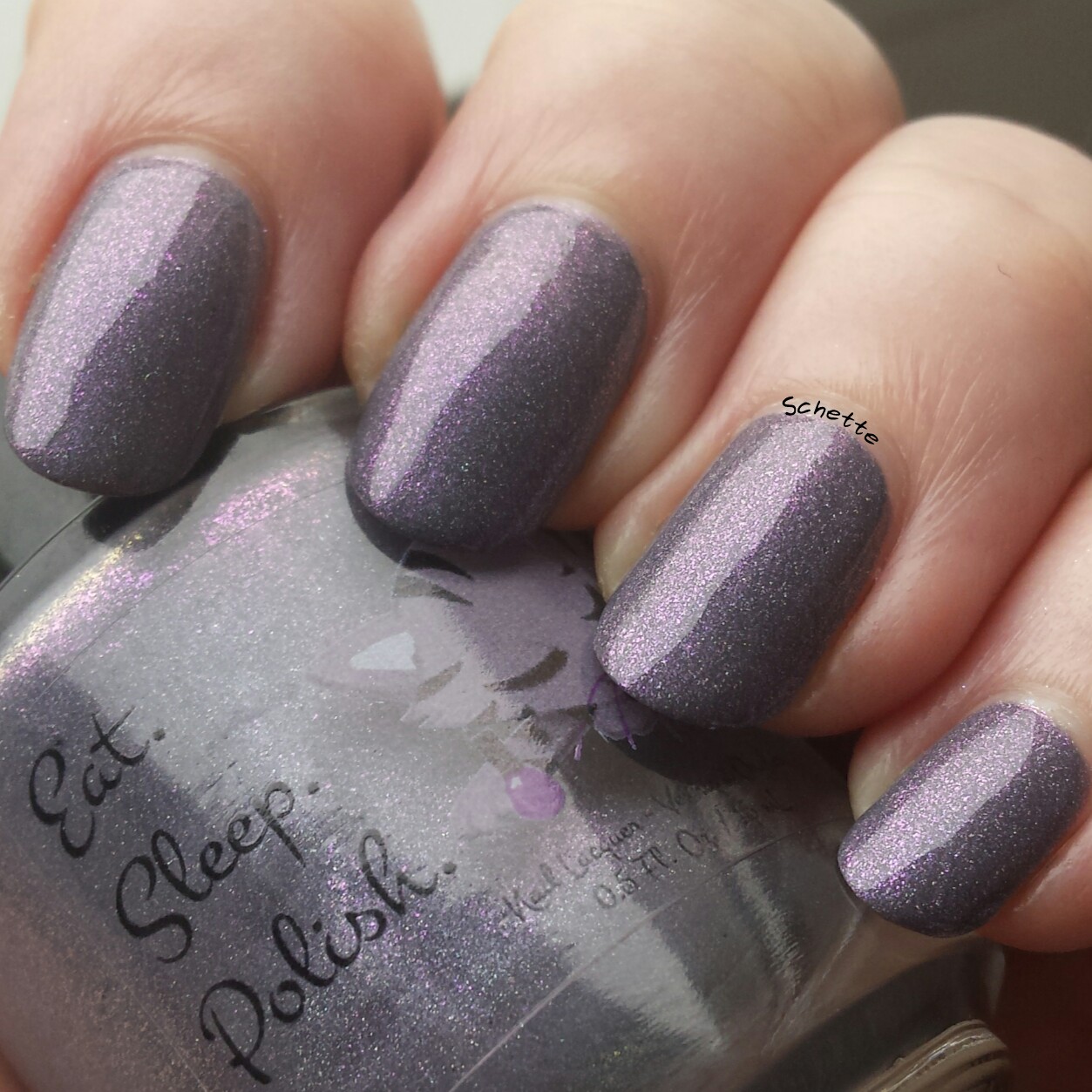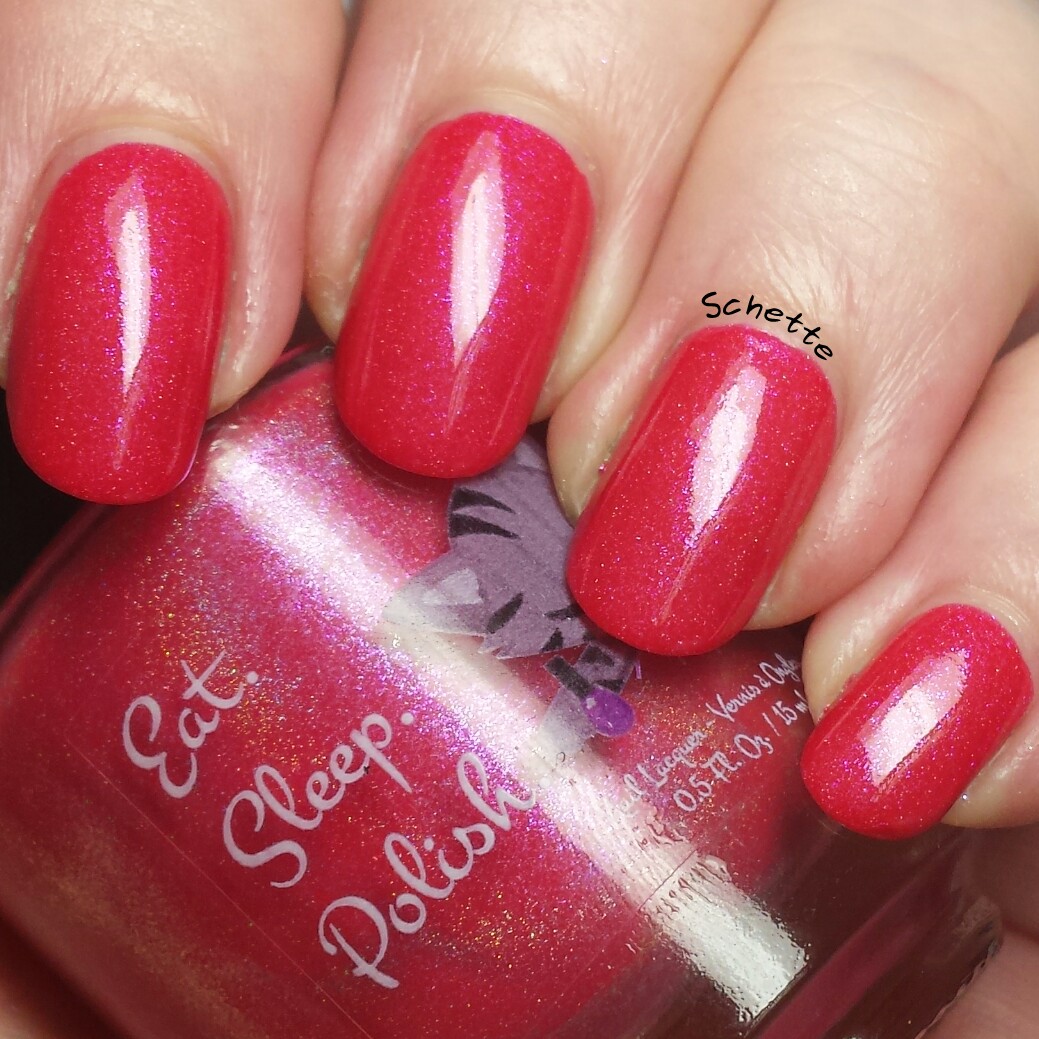 Freddy the Flamingo est un petit coquin. C'est un corail à shimmer rose, et il est vraiment différent en présence de lumière où le rose ressort carrément. Je l'ai aussi posé sans soucis en deux couches avec top coat.
Freddy the Flamingo is a triky one. This is a coral with pink shimmer, and it is really different with direct light where the pink really pops up. I also worn it in two coats with top coat and the application was perfect.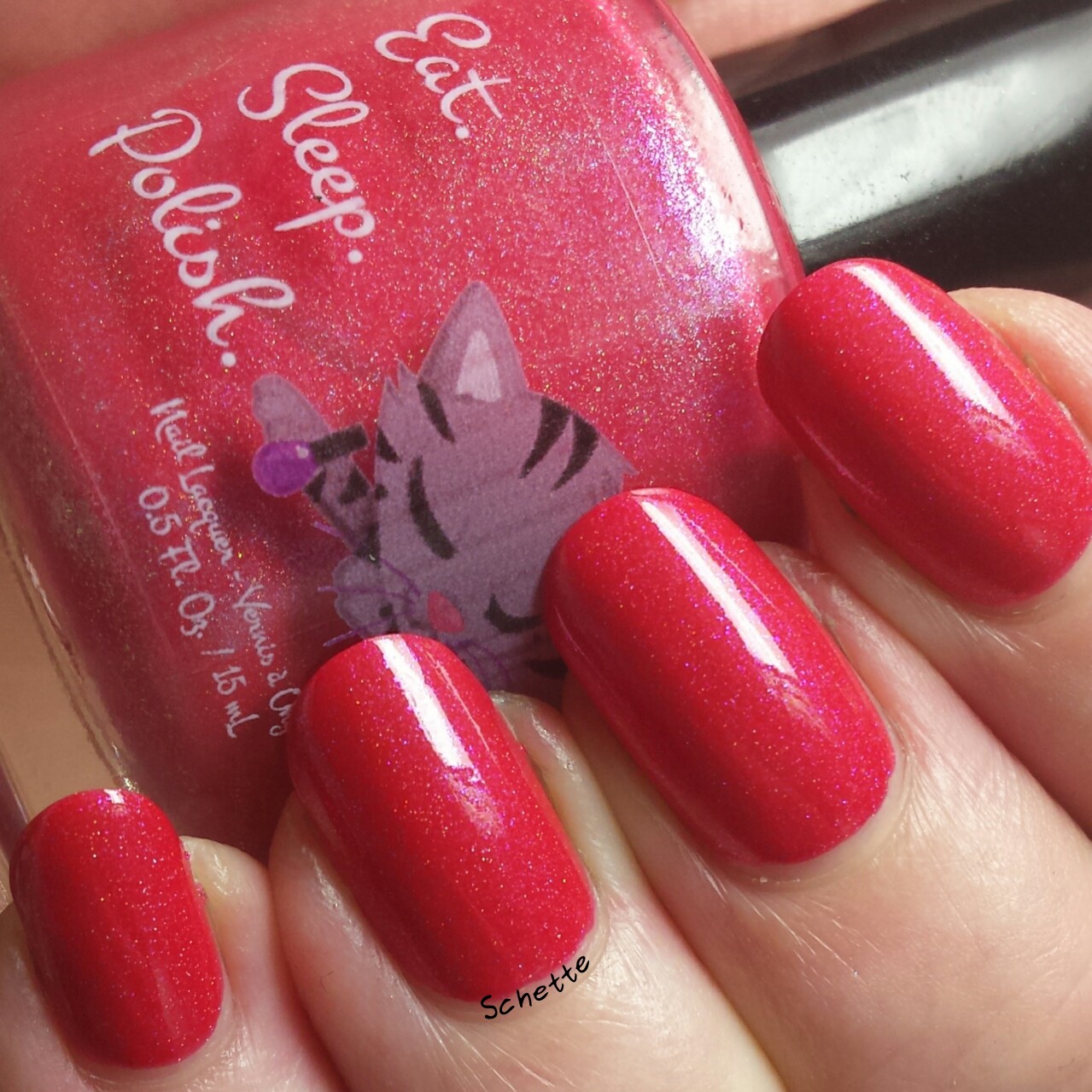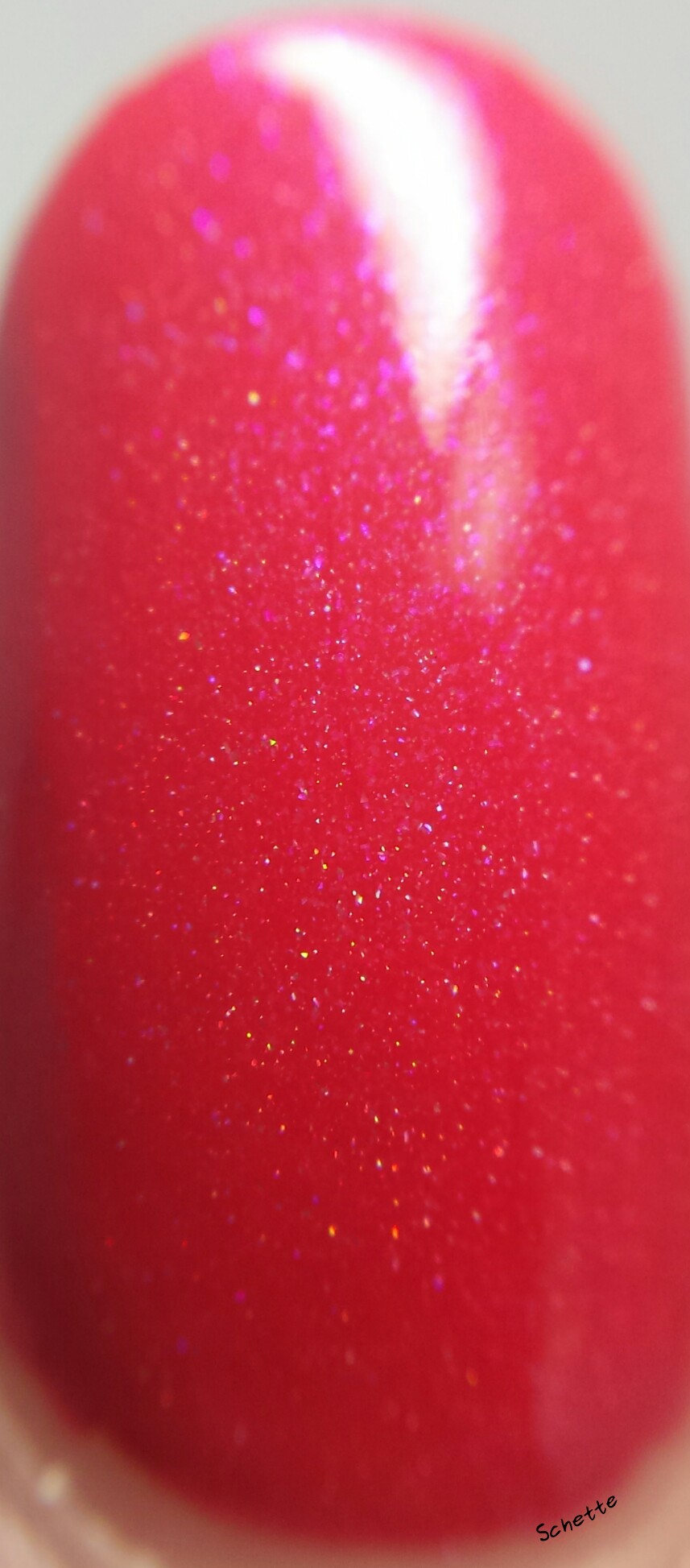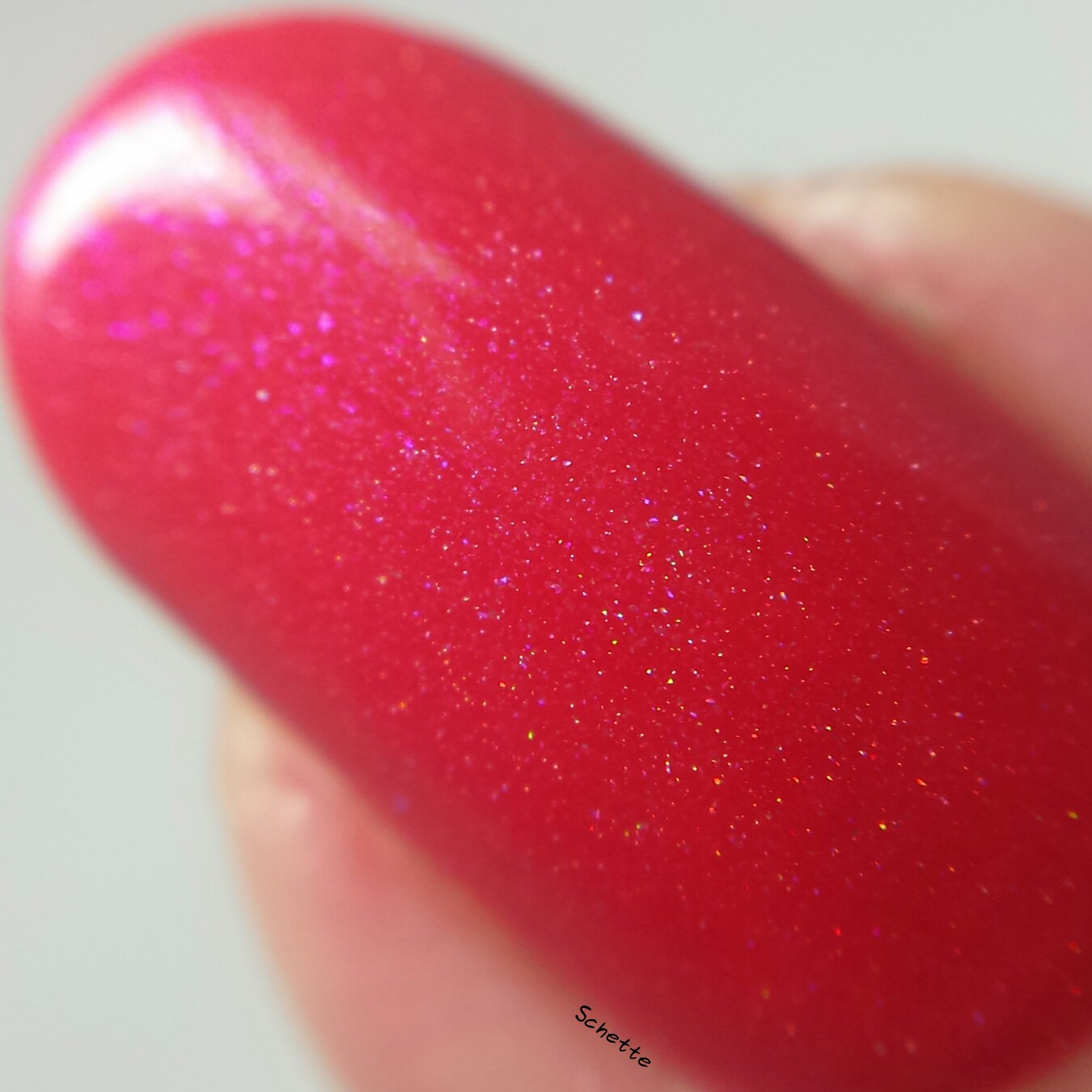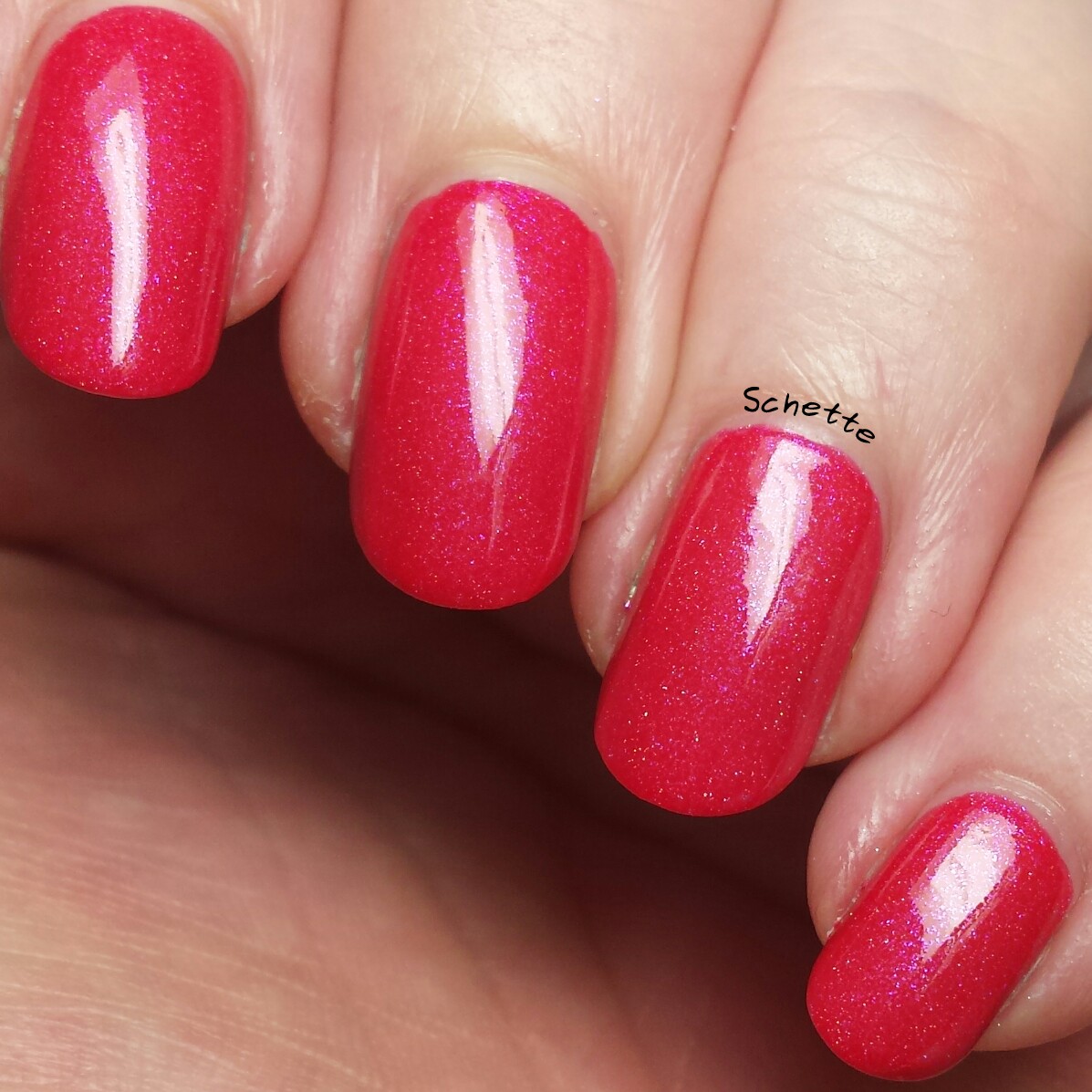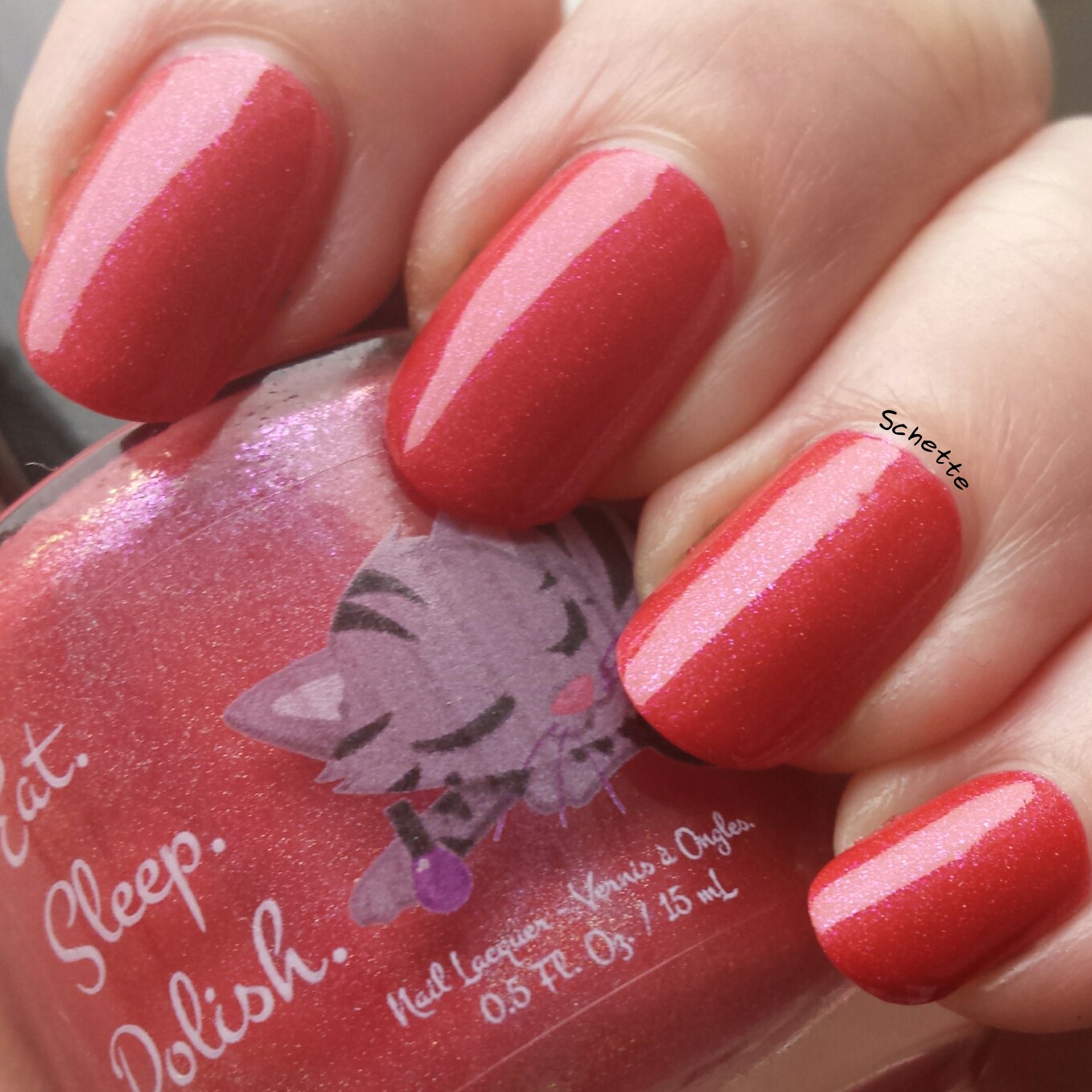 Ceci est la photo à l'ombre, c'est la couleur la plus proche de ce que vous aurez sur les ongles sans lumière.
This is the shade picture, this is the closest color you'll have on your nails when there is no direct sun.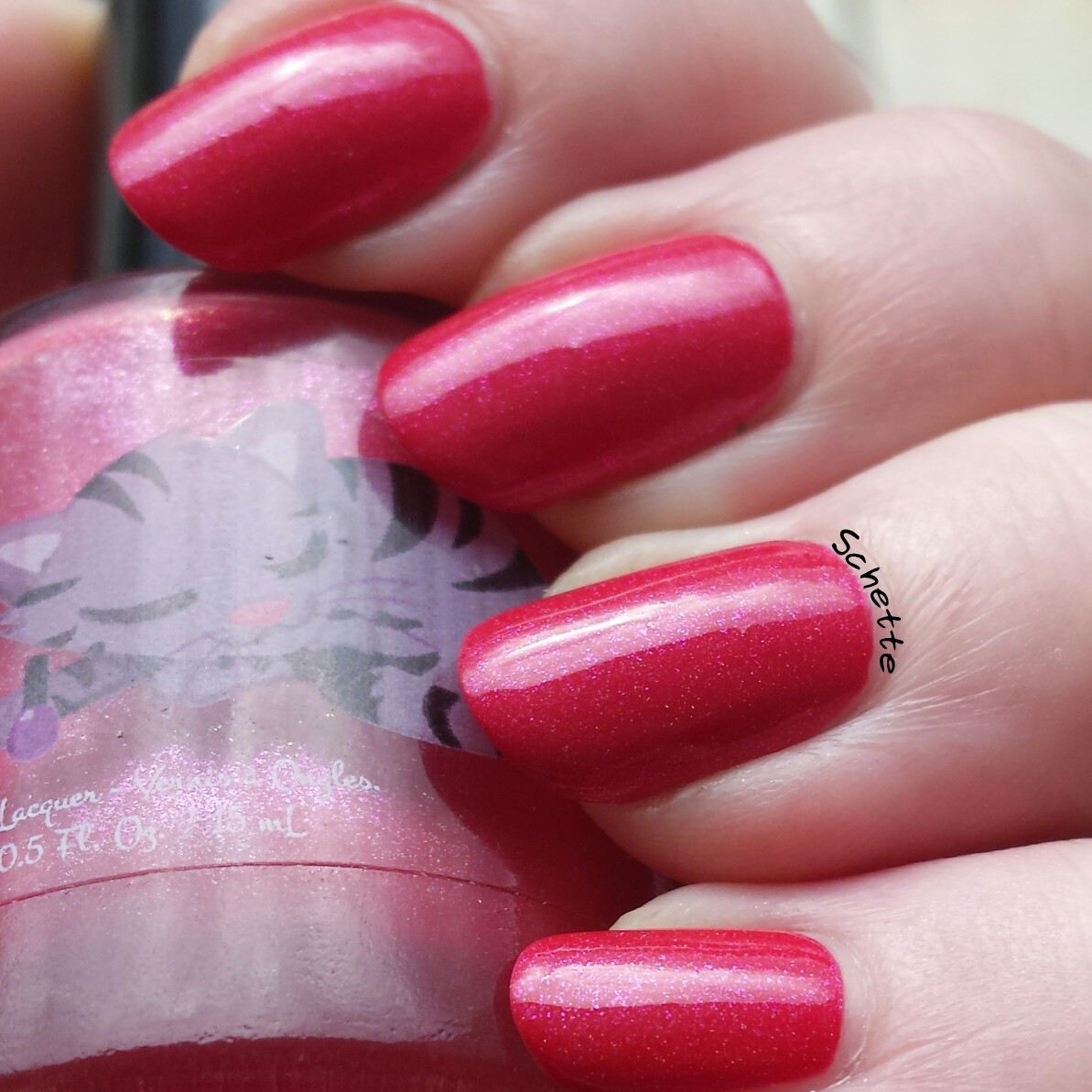 Ici, je vous ai pris des photos avec un soleil assez relatif, mais en tous cas, lumière naturelle.
Here I took pictures with a relative sun, but at least, that's in natural light.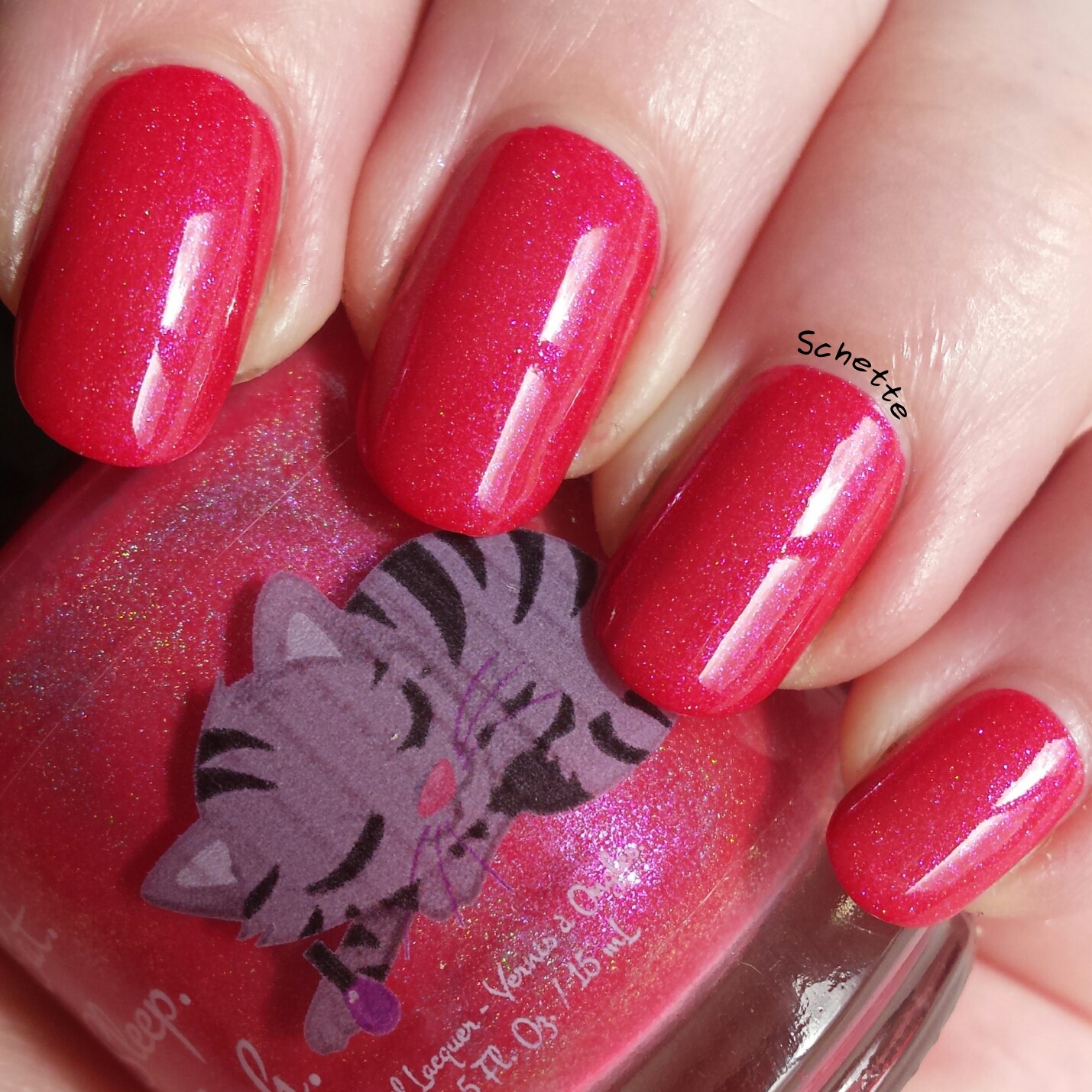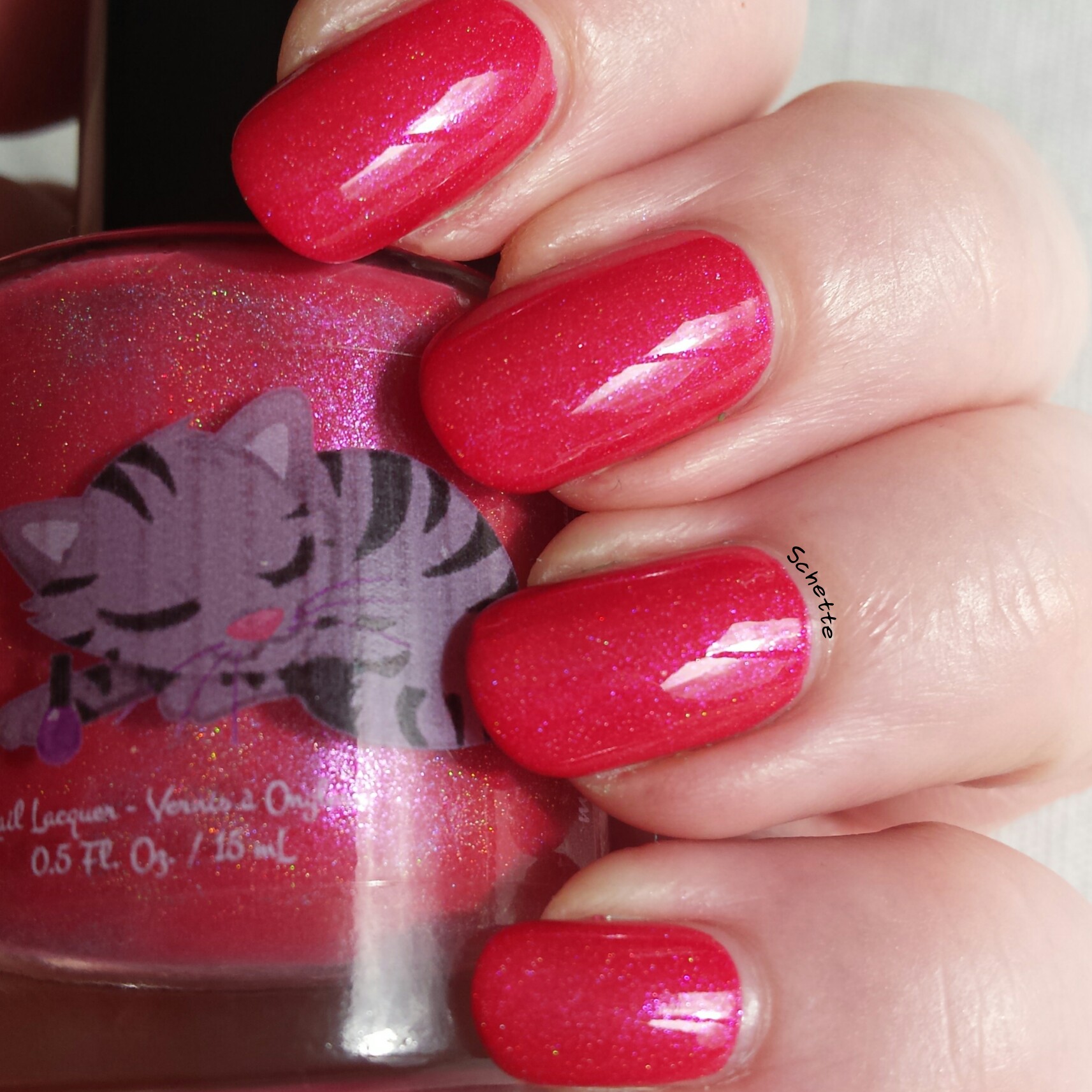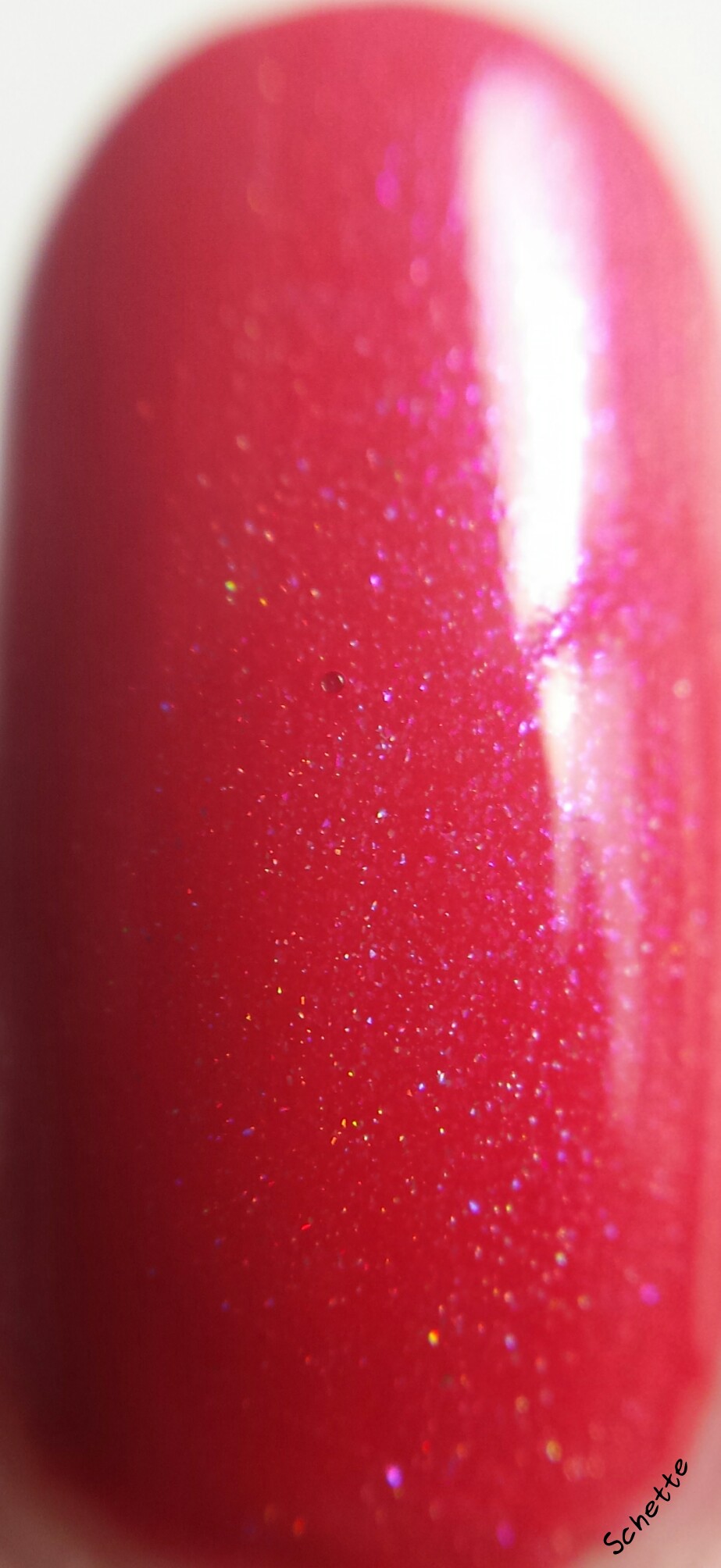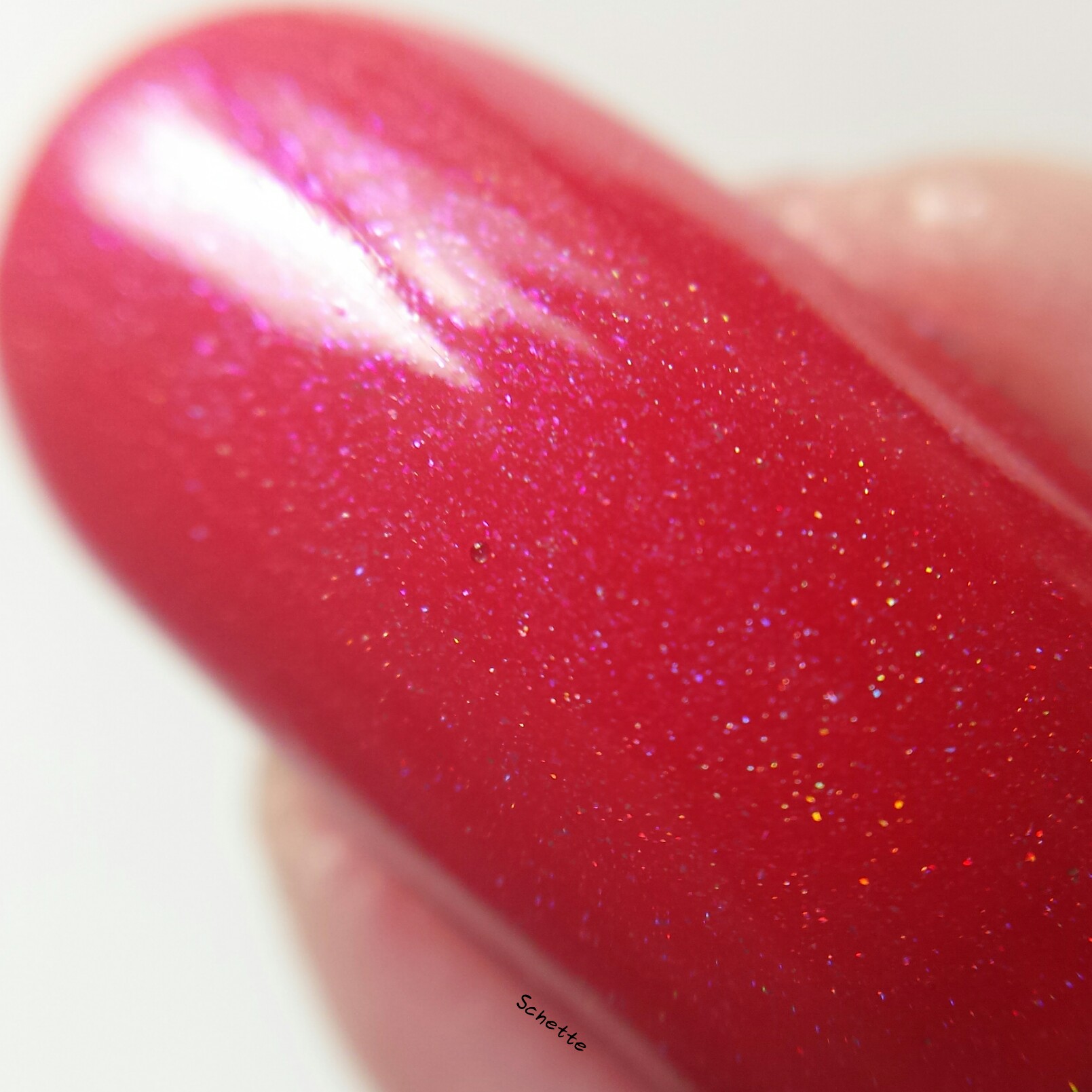 Bilan
Je suis vraiment très contente du retour des monthtly chez Eat Sleep Polish et j'ai déjà hâte de voir les autres. Ce sont en effet des vernis mystères :) Demain, je vous montre le vernis de mars qui s'appelle Dora the Dorado et qui est juste FA-BU-LEUX !
I'm really super happy from monthtly's return at Eat Sleep Polish and I'm already super excited to see the others. This are indeed mystery polish :) Tomorow, I'll show you the march polish who is called Dora the Dorado and this one is also FA-BU-LOUS !
Schette, le 26 mars 2016
Vous pourriez aussi aimer / You can also like :

Les Vernis Eat Sleep Polish Garden Grouve, Waiting for my Ruca et What I got

Les Vernis Eat Sleep Polish Rusty Spoon, Salad Finger et Imagination

Eat Sleep Polish - Schette's Meow

Eat Sleep Polish - Perfect Storm, Hot orange is the new black, Dream

Eat Sleep Polish - Fairies and Princesses collection

Eat Sleep Polish - Fruitcake Fiasco

Eat Sleep Polish - Cat Scratch Fever

Eat Sleep Polish - Radiance, Invincible, Lilyberry Milkshake

Eat Sleep Polish - Raspberry gummy bear, Raspberry mudpie, Himalayan Salty Caramels

Eat Sleep Polish : The truly outrageous Collection

Eat Sleep Polish : Kitten Mittens, Ayapi Mou, Wicked

Eat Sleep Polish : Jigglypuff, Burning Bridge

Eat Sleep Polish : Cinnamon girl, Wish upon a star

Eat Sleep Polish : The Planetes Collide Collection

Eat Sleep Polish : Blue Satin Sashes, Jingle Bits

Eat Sleep Polish : Glitterberry

Eat Sleep Polish : Alice in Polishland Part 2 - Show 1

Eat Sleep Polish : Alice in Polishland Part 2 - Show 2

Eat Sleep Polish : Hope, Wisdom, Intuition

Eat Sleep Polish : Sheets of Empty Canevas

Eat Sleep Polish : Periwinkle Twinkle Twinkle

Eat Sleep Polish : F&P pink Prototype

Eat Sleep Polish : Rollanberry Fields

Eat Sleep Polish : Uncle Berry FIL

Eat Sleep Polish : The Winged Monkeys

Eat Sleep Polish : Silver Shoes with pointed toes

Eat Sleep Polish : The golden Cap

Eat Sleep Polish : Glowing Green Gates

Eat Sleep Polish : The Deadly Poppy Fields

Eat Sleep Polish : Purplefield

Eat Sleep Polish - Sticky Paws

Eat Sleep Polish : Purple Rain

Eat Sleep Polish : Some 2014 Prototypes Part 1

Eat Sleep Polish : Some 2014 Prototypes Part 2

Custom Collection : It Finally Happened

Eat Sleep Polish : Elephantas Prototype

Eat Sleep Polish : SBP 05

Eat Sleep Polish : Muffy the Mouse, Freddy the flamingo

Eat Sleep Polish : Doris the Dorado

Eat Sleep Polish : Oh, yes !

Eat Sleep Polish : Sublime Collection Part 2

Eat Sleep Polish : Fairies and Princess Part 2 - Episode 1

Eat Sleep Polish : Fairies and Princess Part 2 - Episode 2

Eat Sleep Polish : The Ballad of the space Babies

Eat Sleep Polish : Love me do

Eat Sleep Polish : Comparison Doris the Dorado with Ariel's Gizmos Aplenty

Eat Sleep Polish : Lateralus

Eat Sleep Polish : Kitty Blossom

Eat Sleep Polish : Perry the Parokeet

Eat Sleep Polish : Intuition

DéFIL #5 : Eat Sleep Polish : Twinkle Twinkle

Eat Sleep Polish - Collywoobles

Eat Sleep Polish - Under Pressure

Eat Sleep Polish - Deep Freeze

Eat Sleep Polish - Schroedinger's Cat is still Alive

Eat Sleep Polish - Ride the rocket

Eat Sleep Polish - Dirty Martini

Eat Sleep Polish - Mithra

Eat Sleep Polish - Marlow the Merman

Eat Sleep Polish - Felix the Frog

Eat Sleep Polish - Darkness Calling

Eat Sleep Polish - Silky Mane

Eat Sleep Polish - Seaside

Eat Sleep Polish - Phytosynthesis

Eat. Sleep. Polish. - Freshly Squeezed

Eat. Sleep. Polish. - Sam the Stallion

Eat Sleep Polish - A new begining

Eat Sleep Polish - Nanaa Mingo

Eat Sleep Polish - No Rain

Eat Sleep Polish - Mon cheri









---

comments powered by