DéFIL #3 : Darling Diva Screaming butterflies et Edge of seventeen
PERSONAL PURCHASE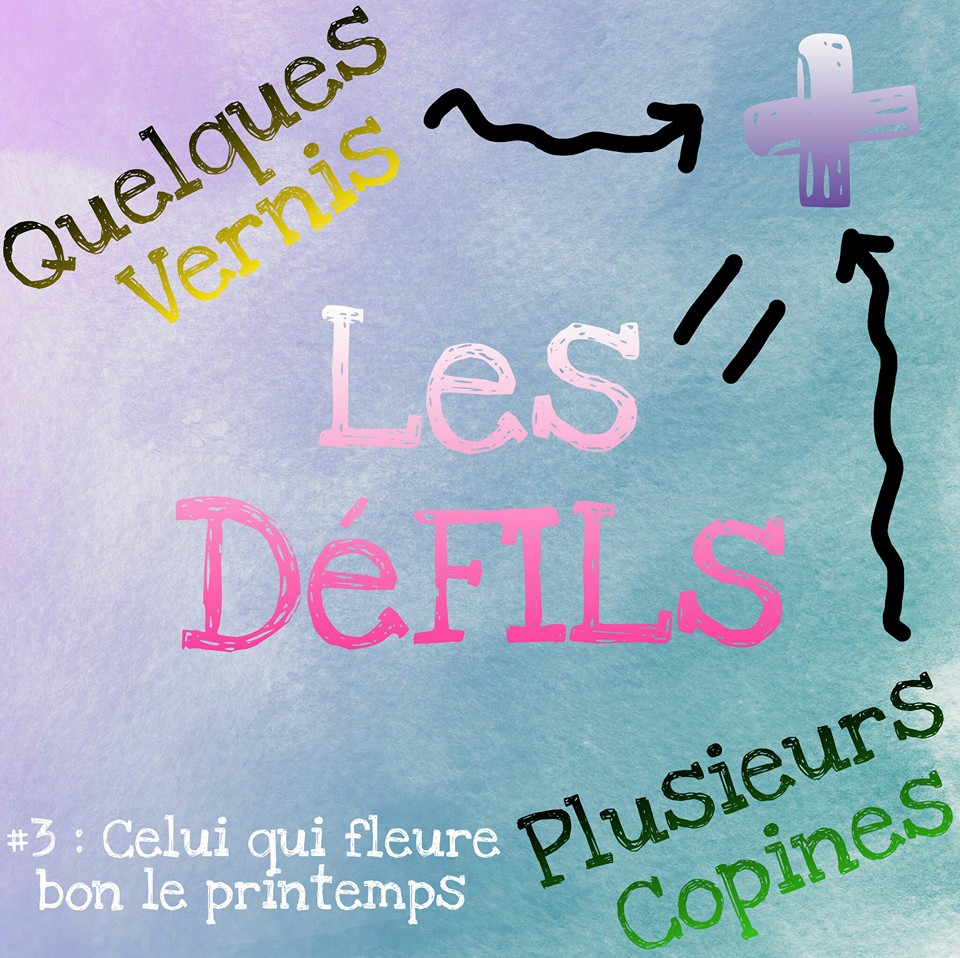 Avec les copines tous les mois nous allons nous rassembler autour d'un défi mettant en scène nos chers indies <3
Retrouvez nous dans cette nouvelle aventure en suivant le #lesDéFILs
Le thème nr 3 de Mars : "Celui qui fleure bon le printemps"
With my friends each month, we are going to gather us around a challenge using our dearest indies <3
You can follow us in this new adventure following #lesDéFILs.
Third theme of March is "The one that make you feel in springs"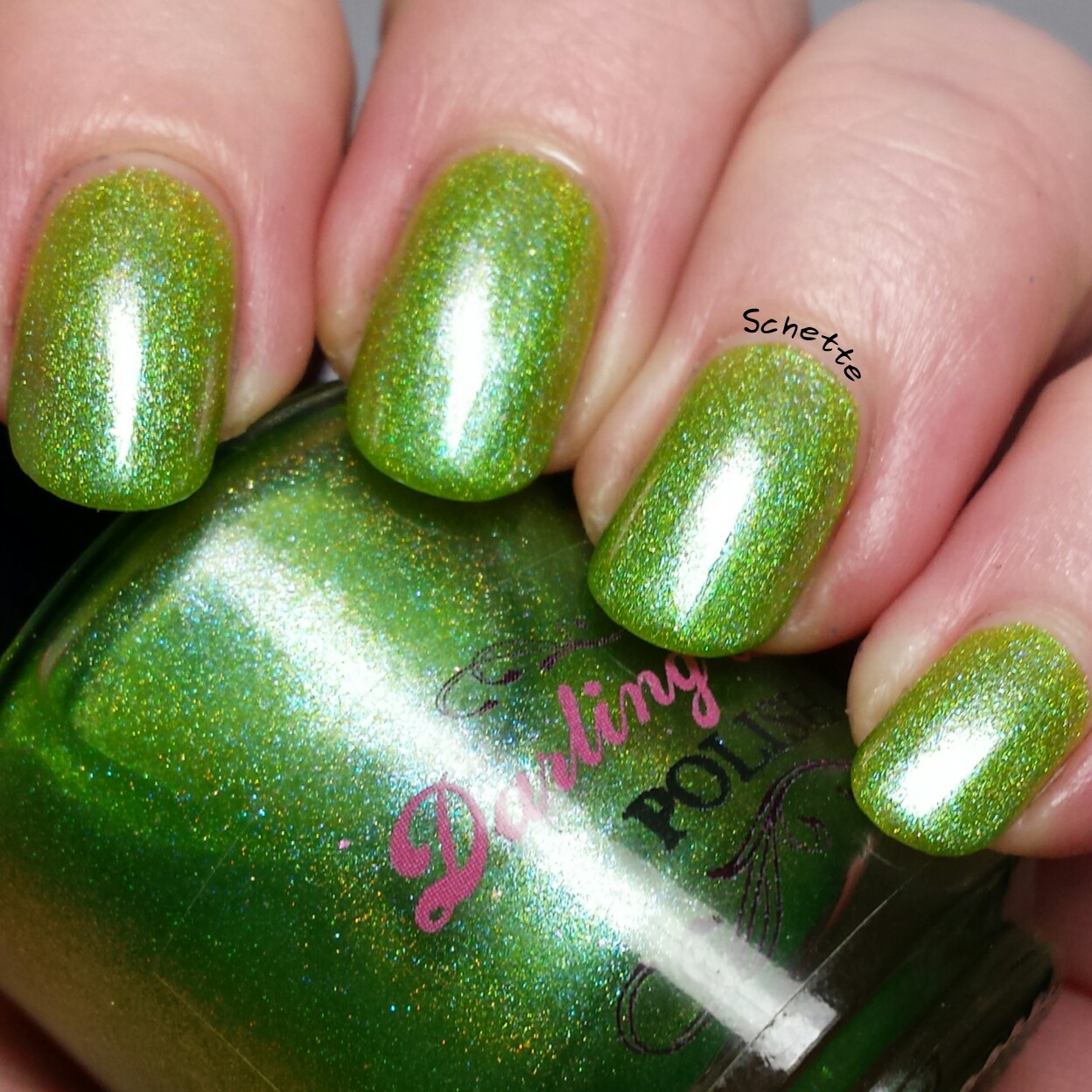 J'ai choisi de débuter cette manucure en posant le joli Edge of seventeen de Darling Diva, c'est un vert gazon à reflets très jolis.
I choice to start this mani using the pretty Edge of seventeen from Darling Diva, this is a grass green with reflects super pretty.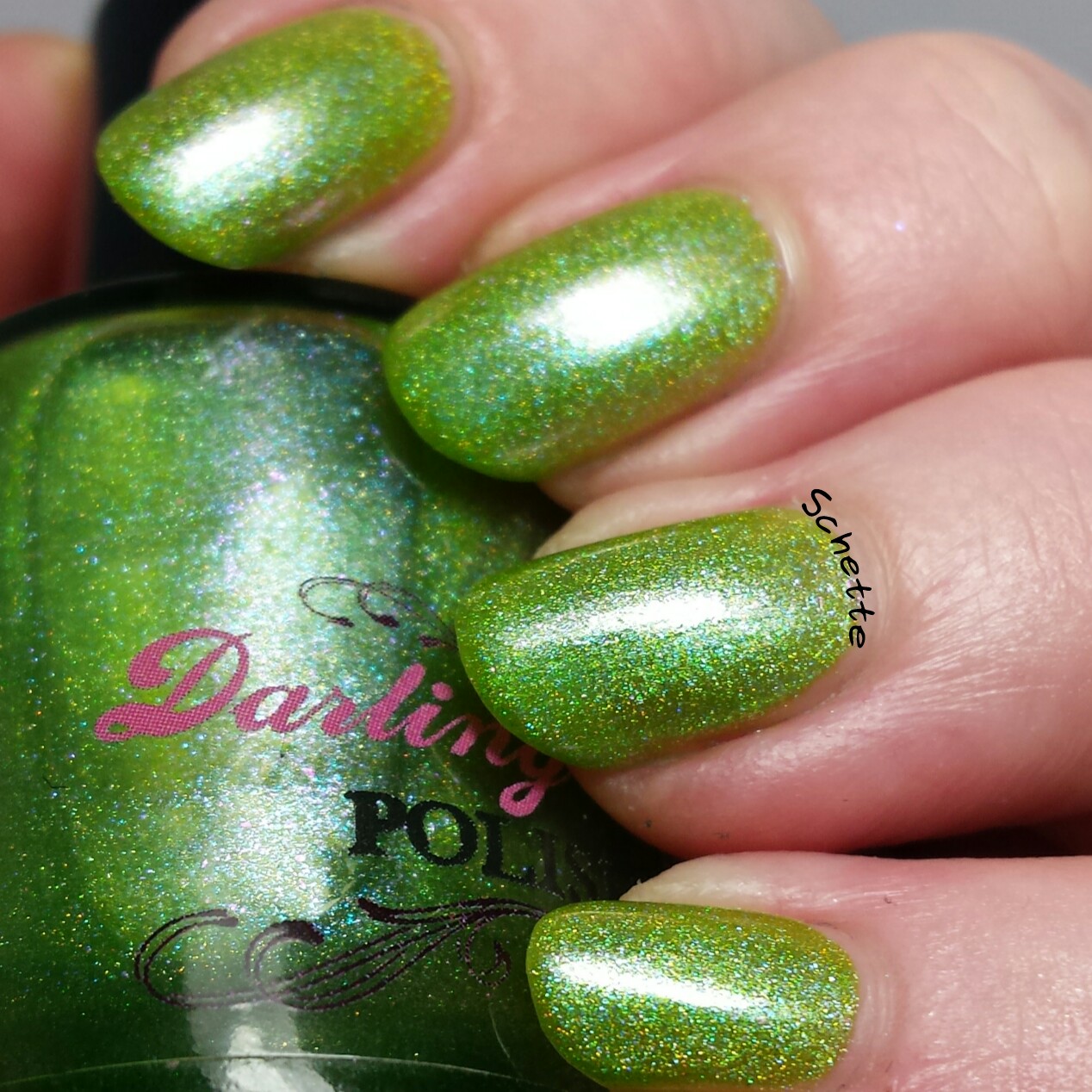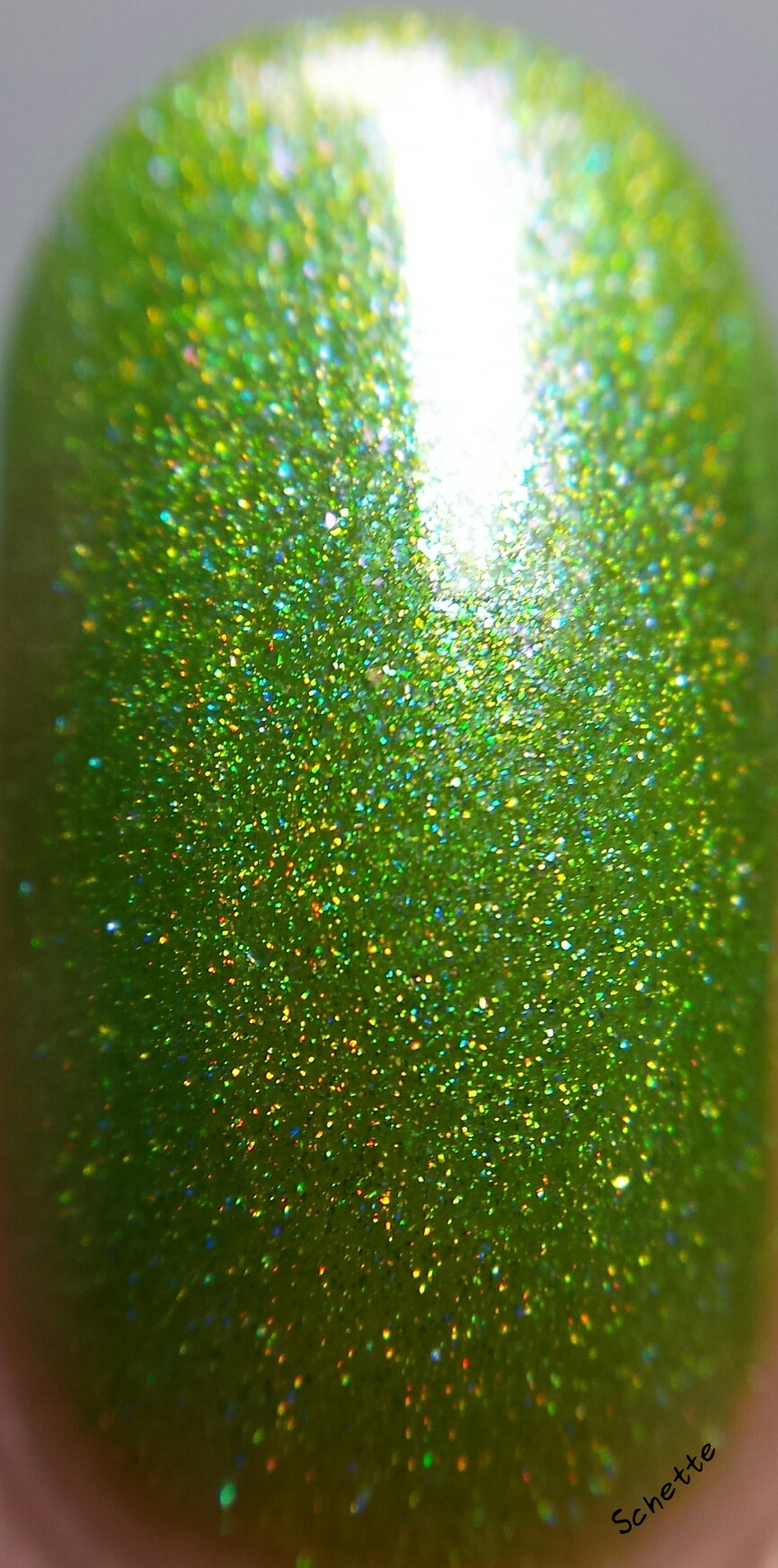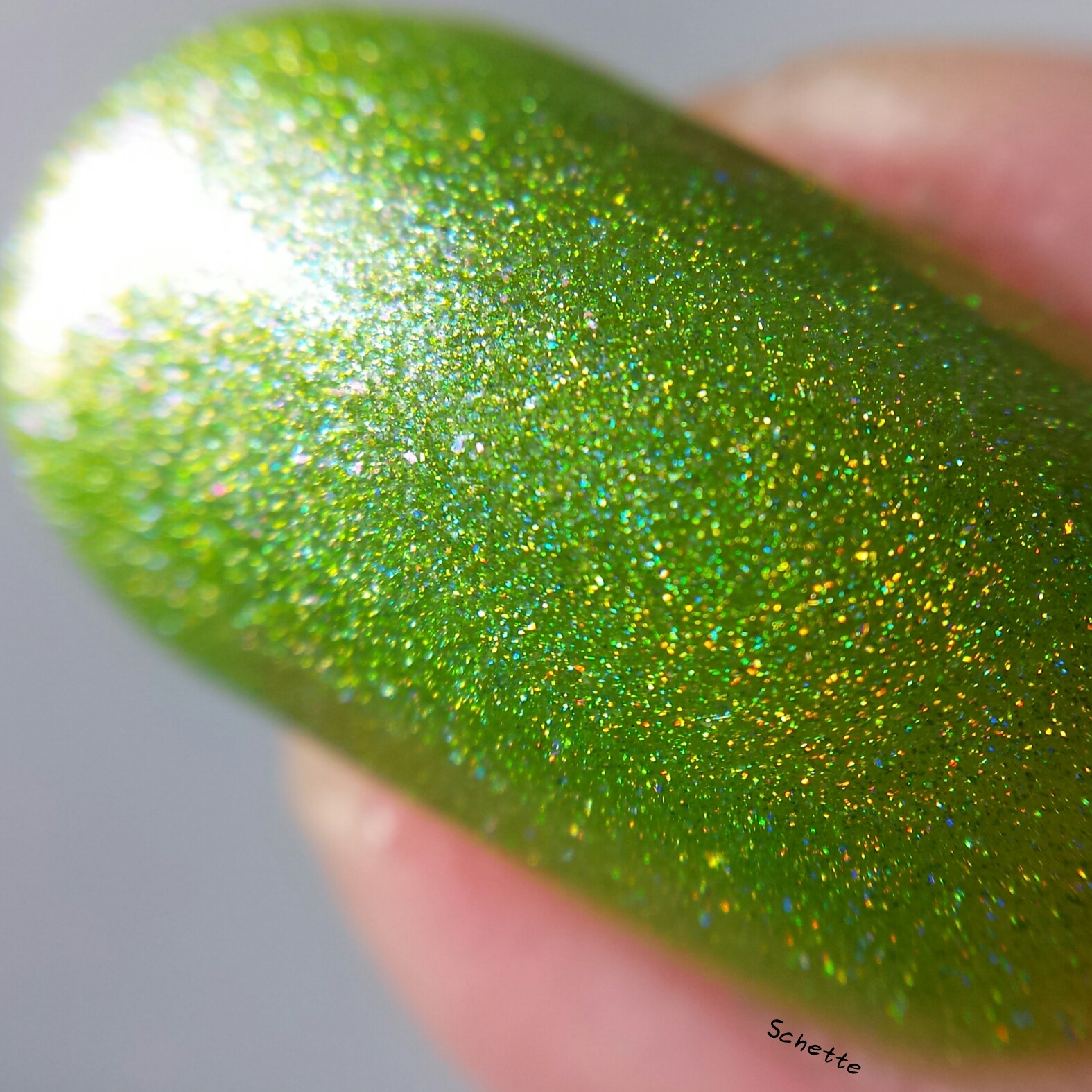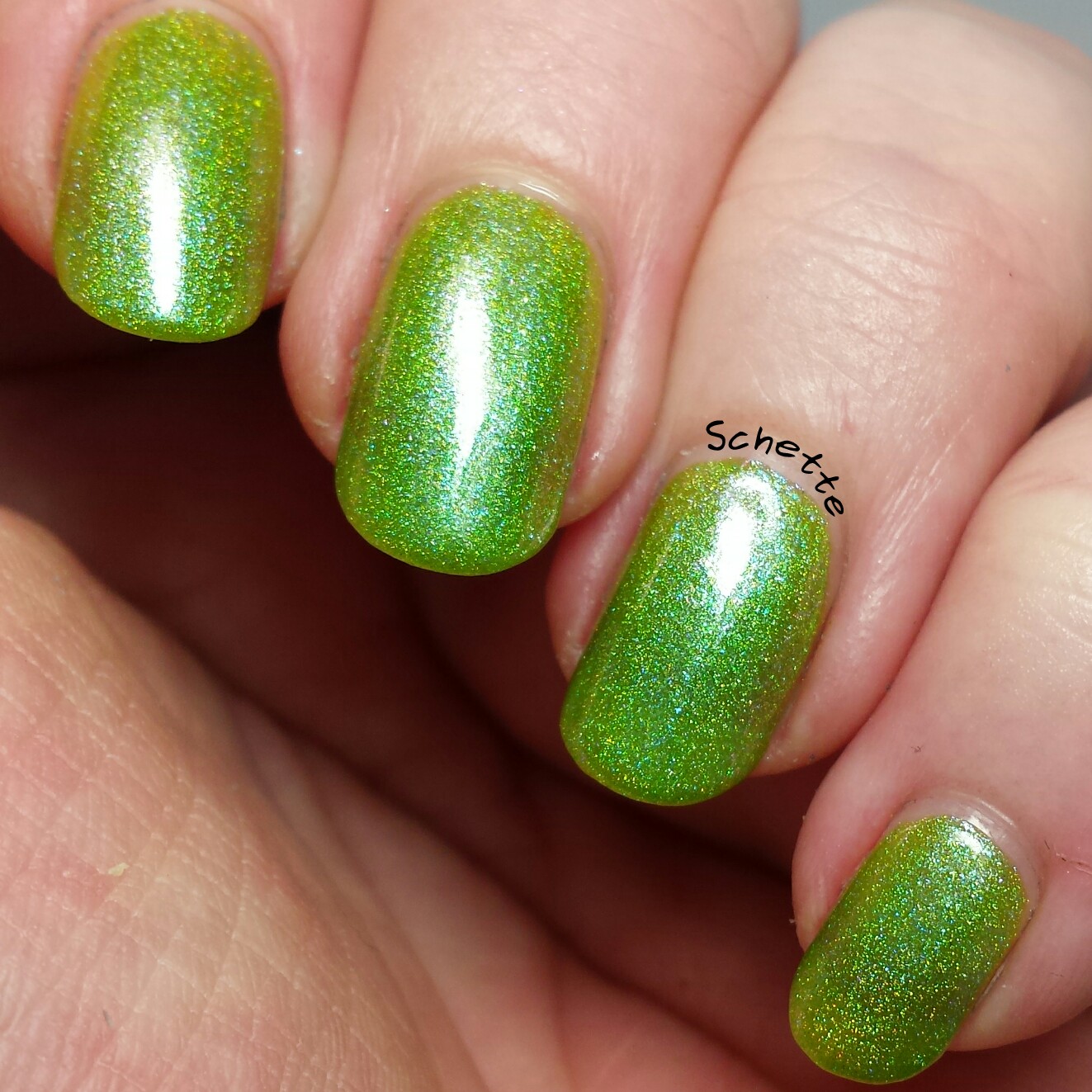 Et pour l'ajout printanier, j'ai ajouté une couche de Screaming butterflies. Je trouve l'association vraiment parfaite :)
And for the spring touch, I added a coat of Screaming butterflies. I love the association :)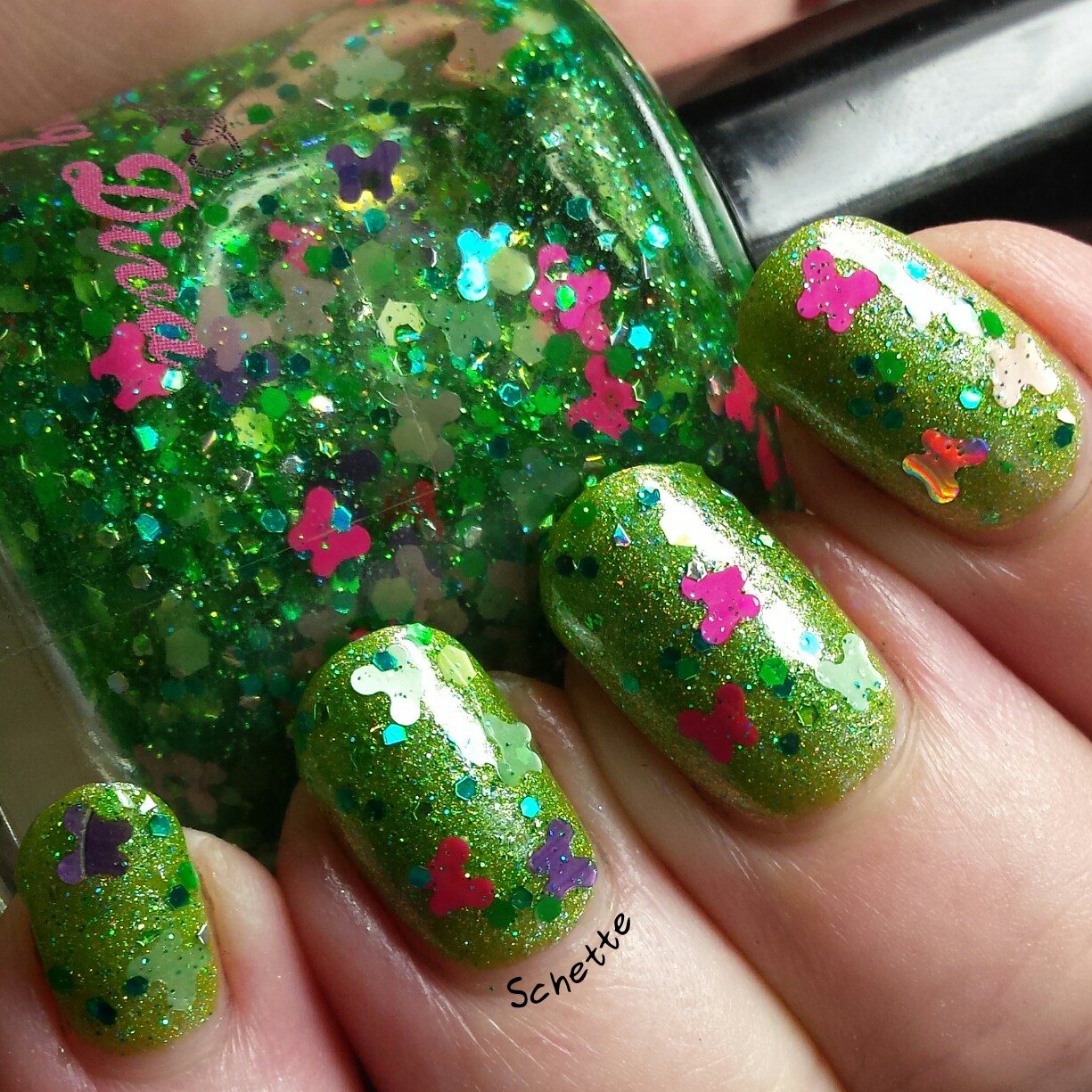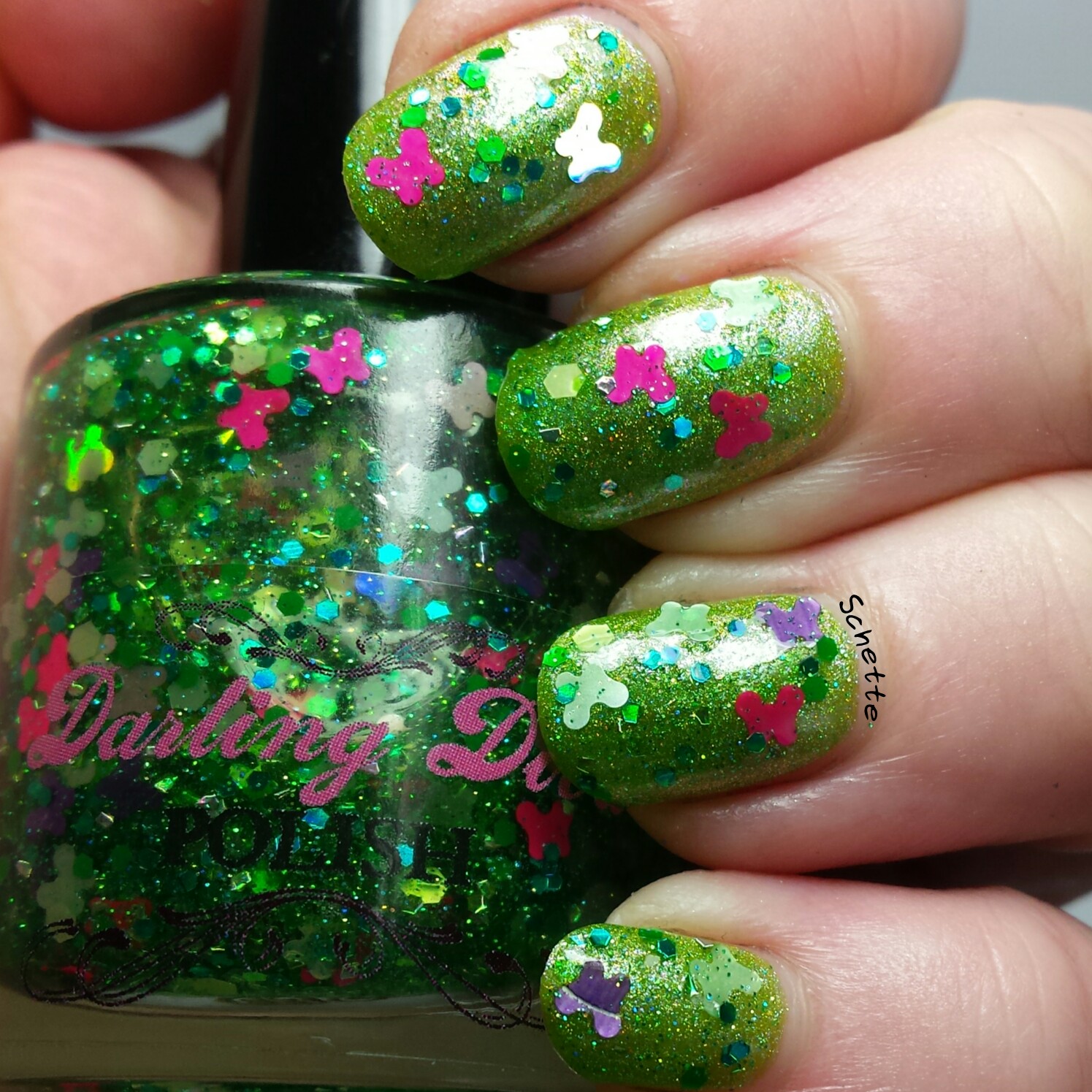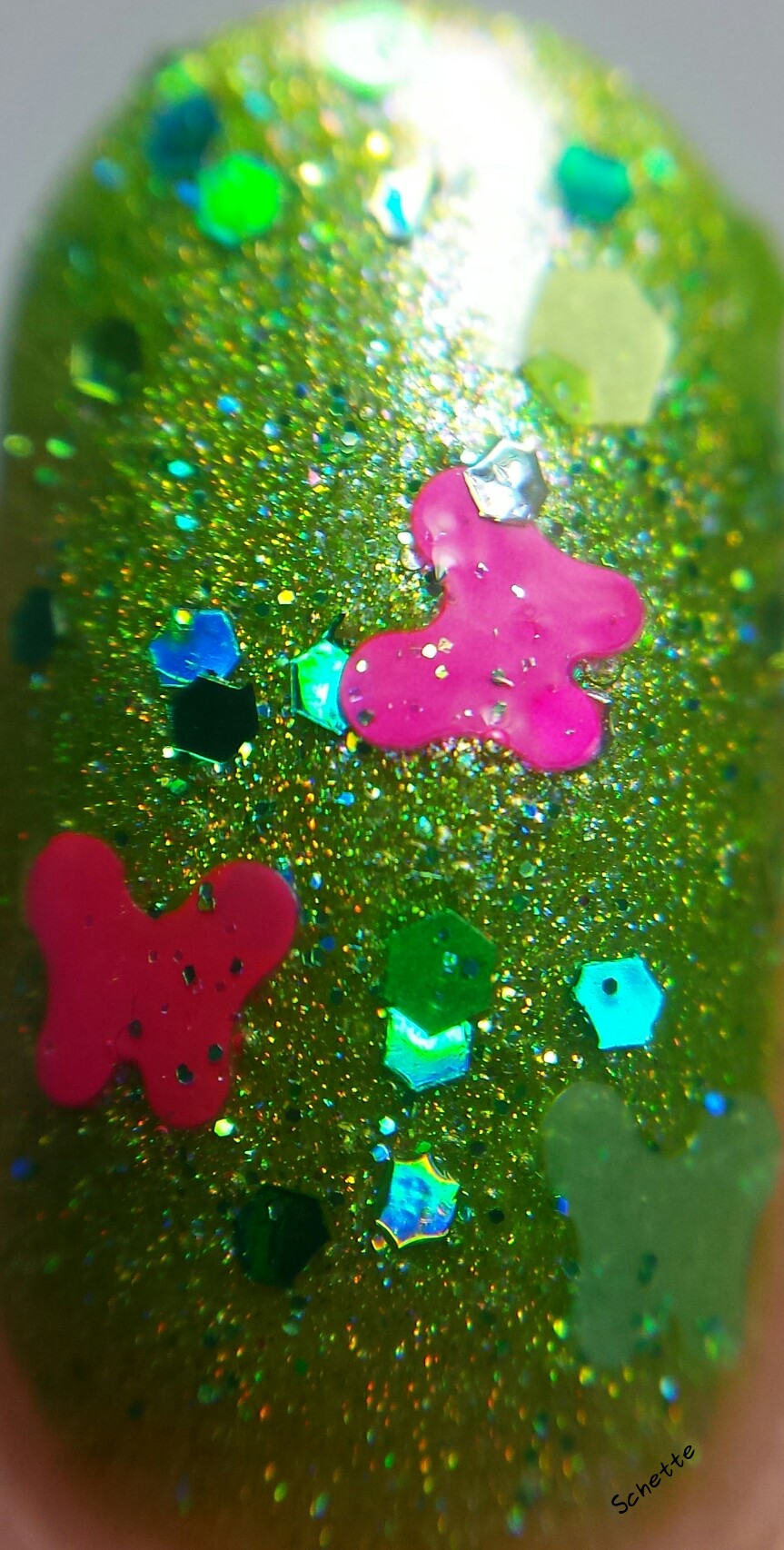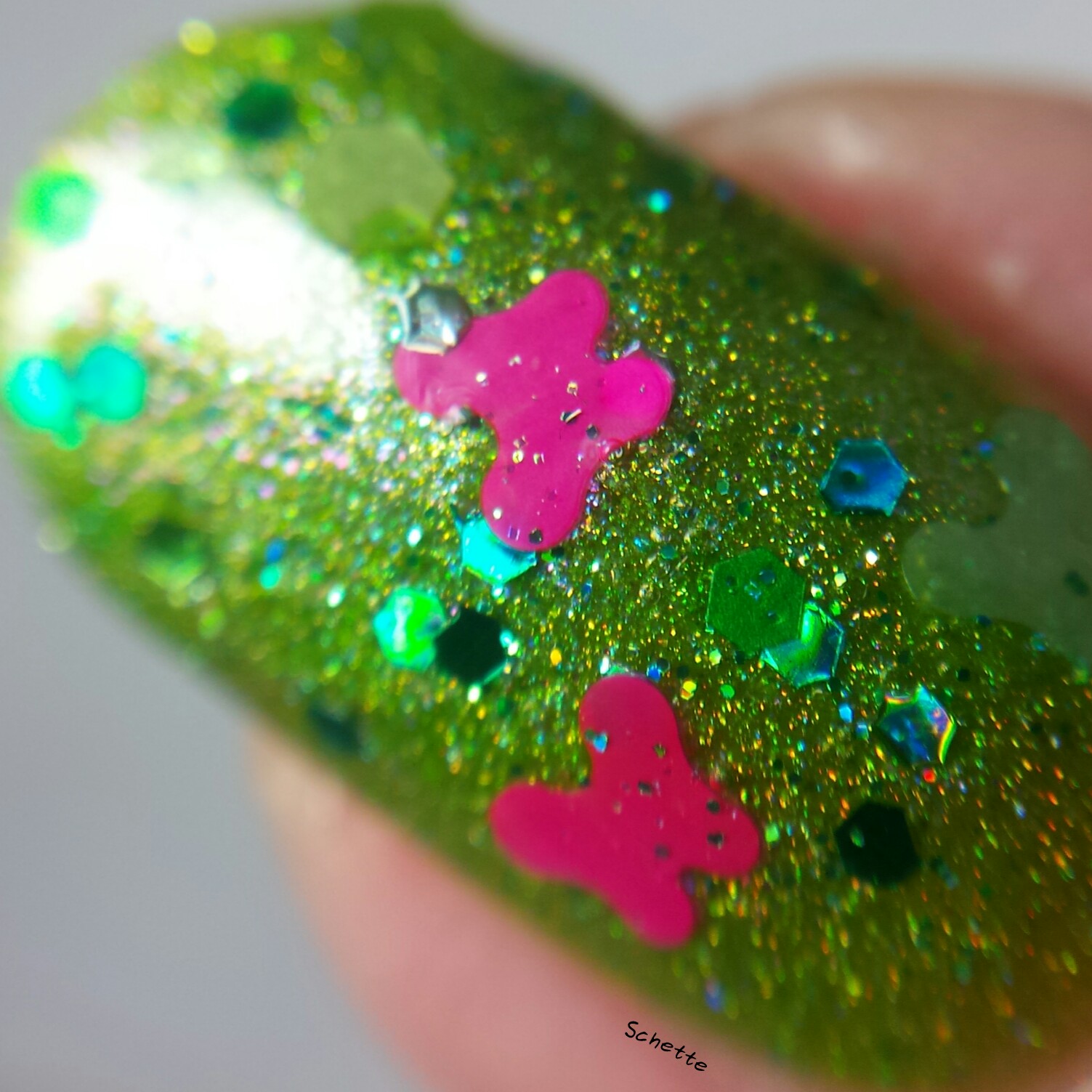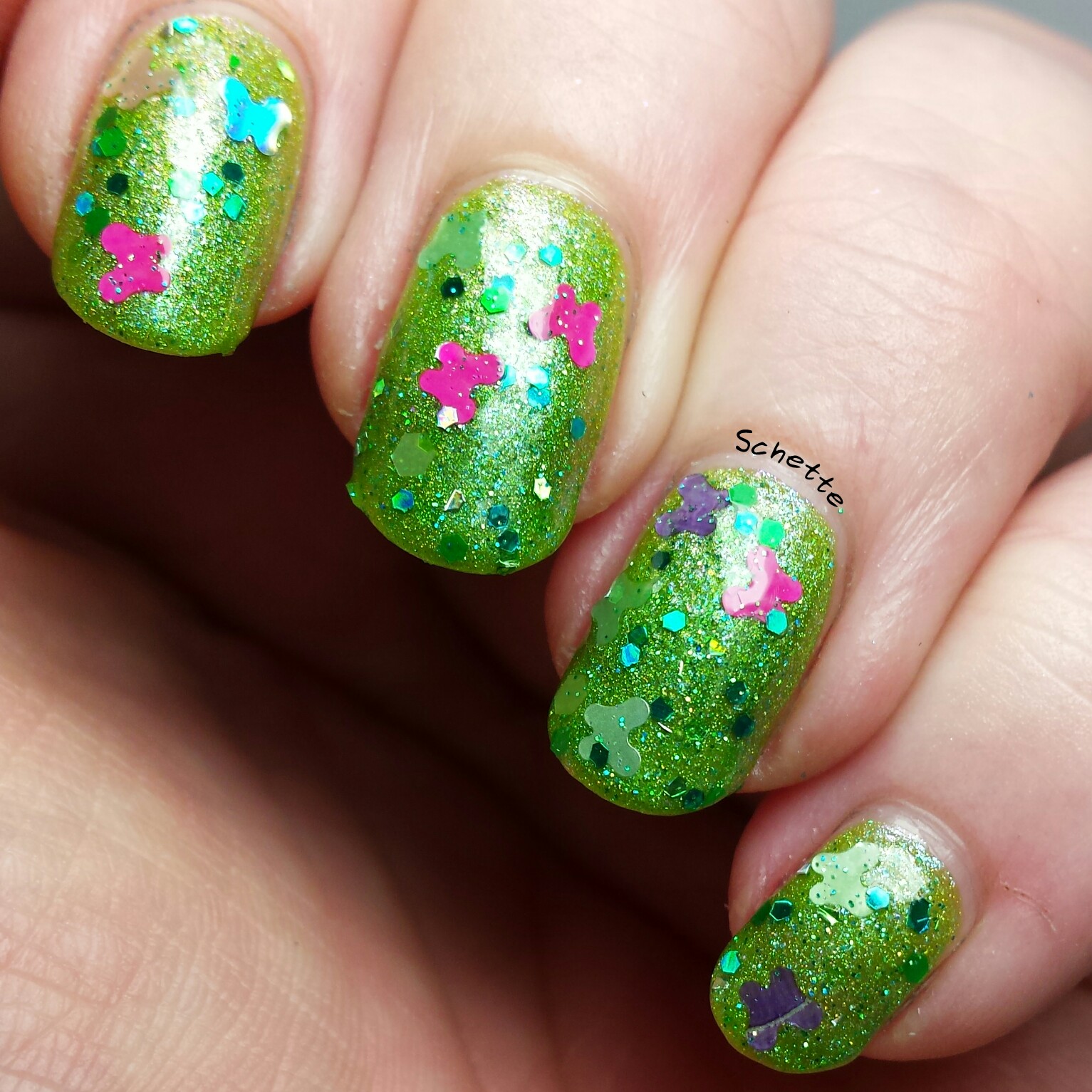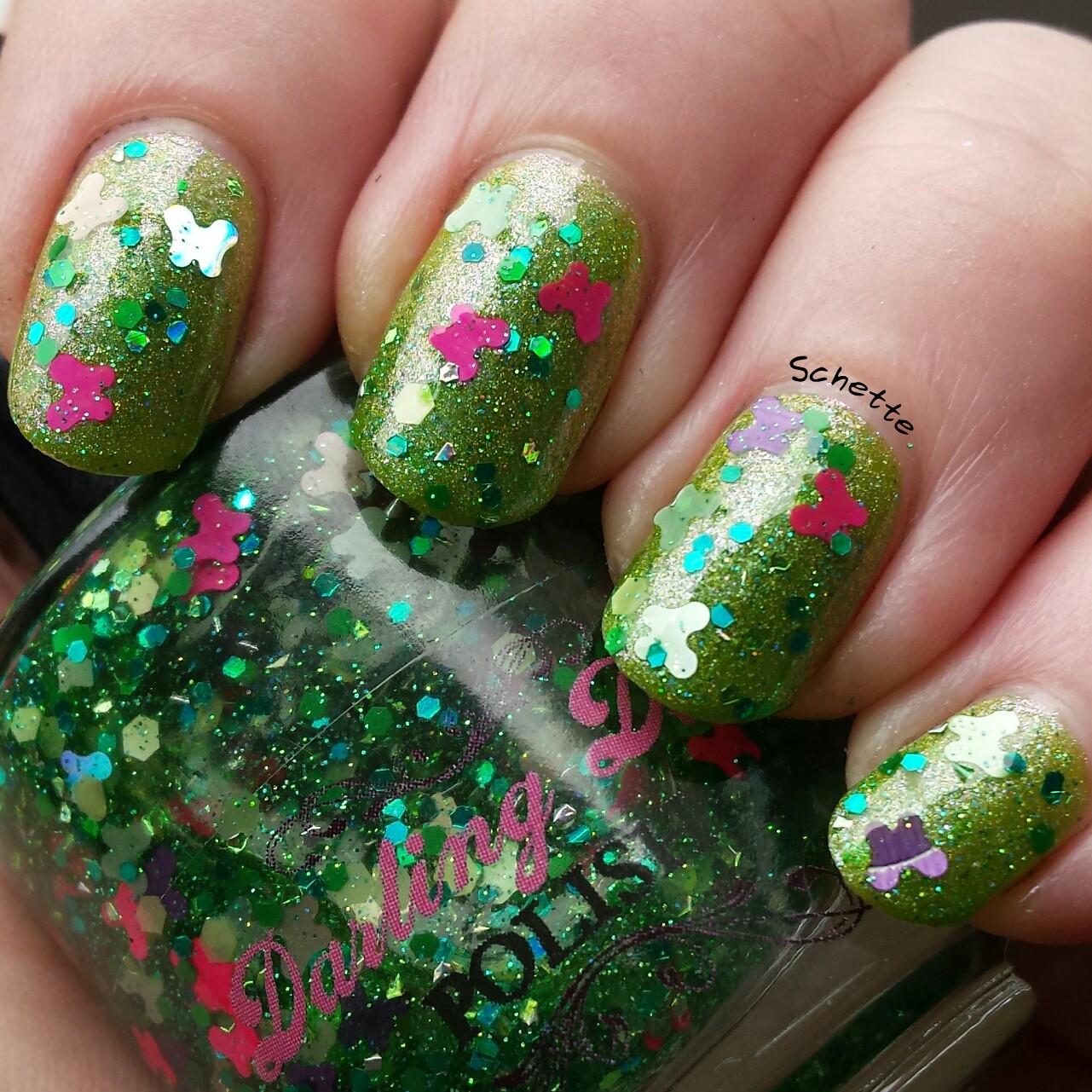 Bilan
Voilà, c'était un peu original, et tout à fait dans le thème. J'espère que vous avez aimé aussi :)
So, this was a bit original, but in the theme. I hope you enjoyed it :)
Schette, le 21 mars 2016
Vous pourriez aussi aimer / You can also like :