Darling Diva - Bad bad Lulu Pink, Oppositional Defiance Disorder
Vous pourrez trouver cette marque sur la
boutique
.
You can find this marque on the shop .


PERSONAL PURSHASE
Bad, Bad Lulu pink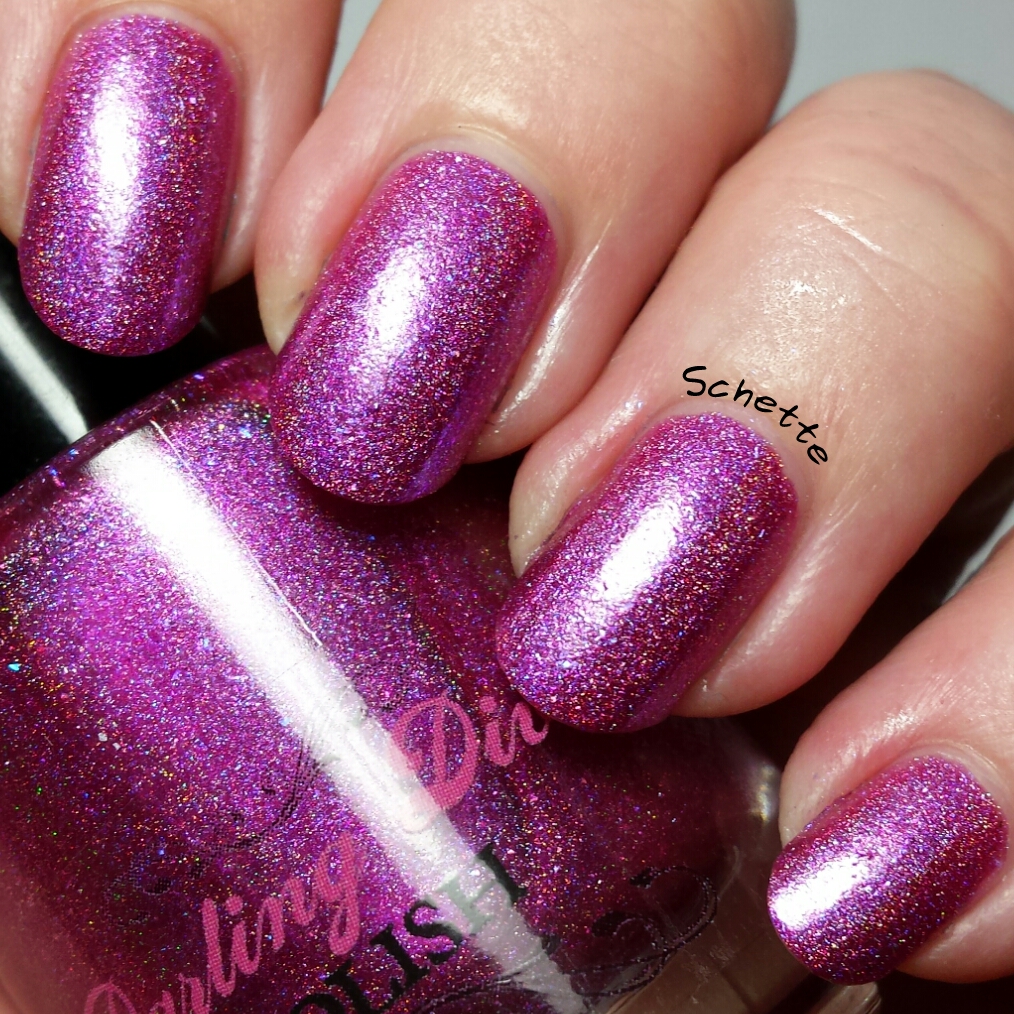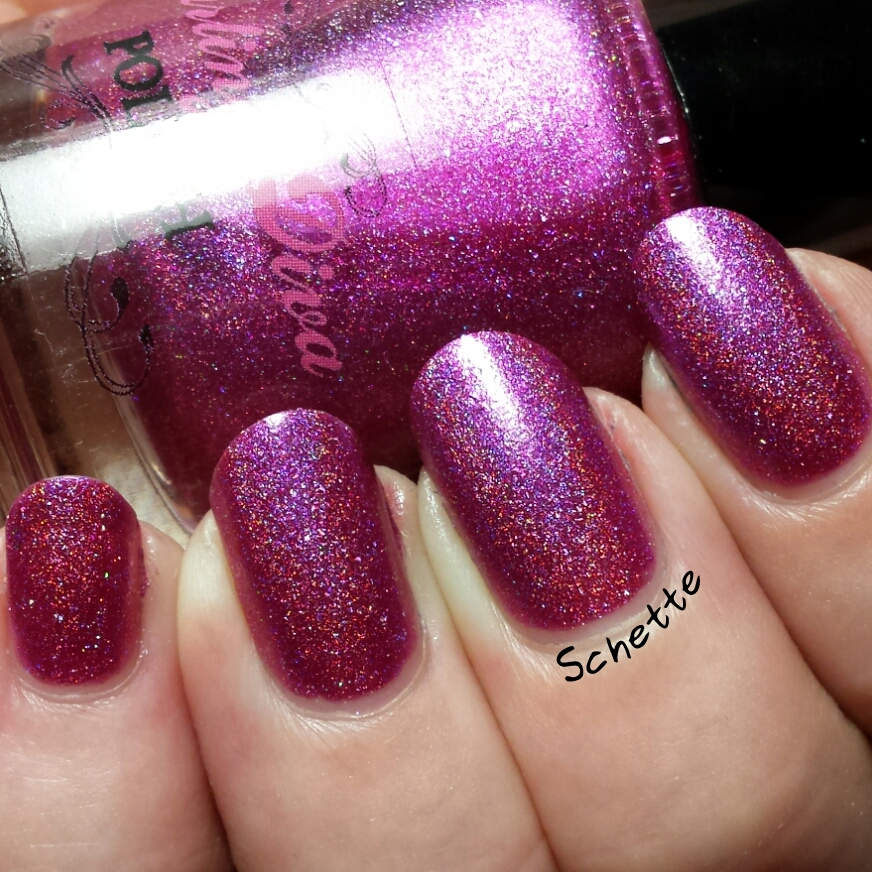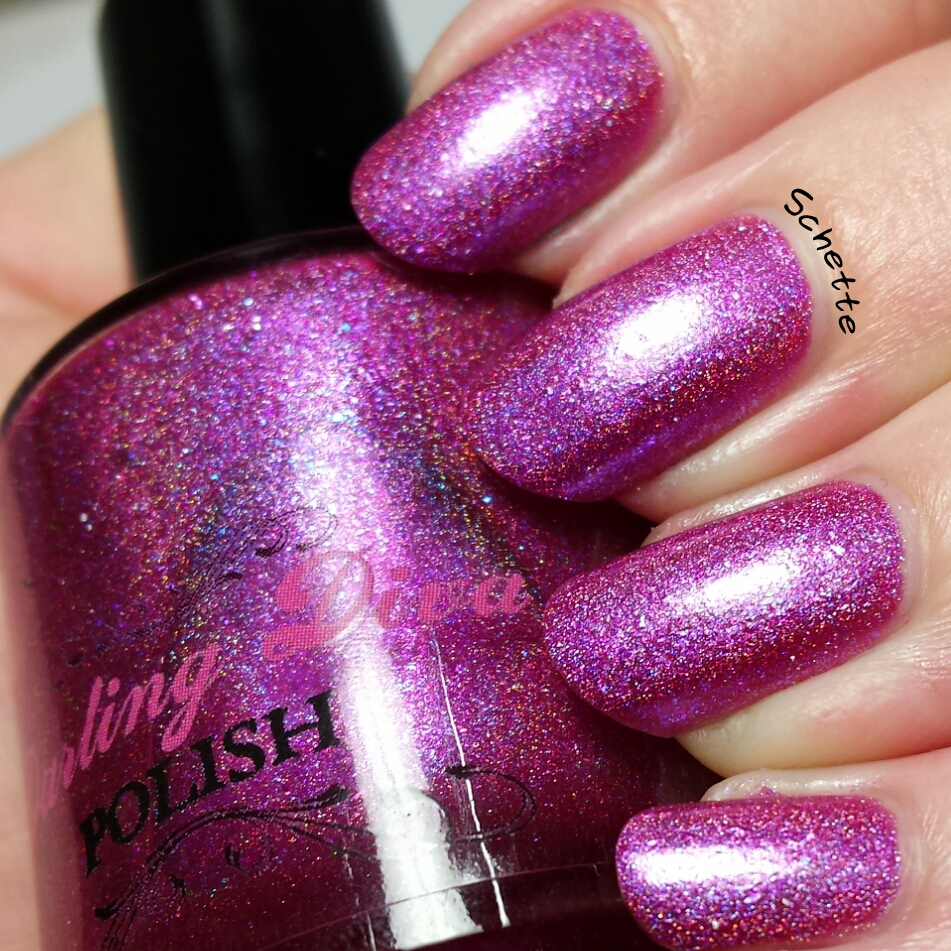 C'est vraiment un rose holographique magnifique. L'application est parfaite, ici posé en deux couches plus top coat.
That's really a pink holographic wonderfull. The application is perfect, here in two coats plus top coat.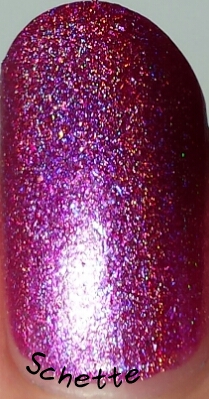 Oppositional Defiance Disorder (EL)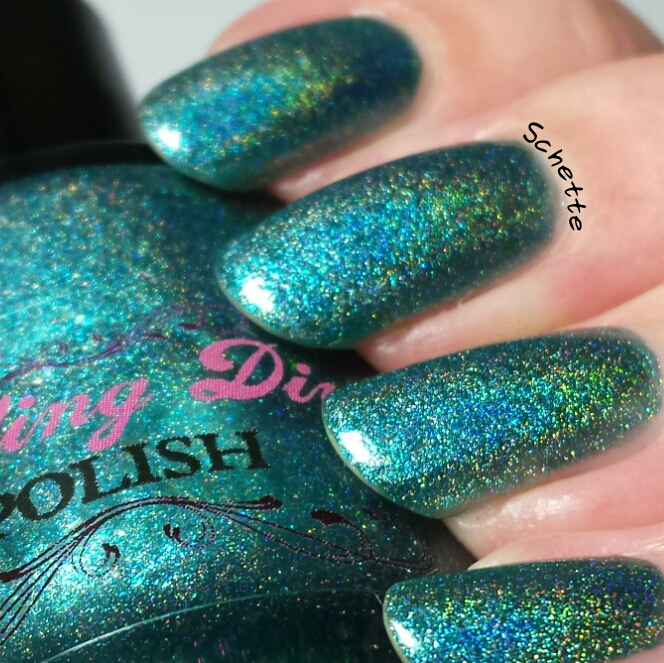 Celui ci est un vrai coup de coeur, dommage que c'était une édition limitée. C'est un superbe teal à flakies dorés. Posé en deux couches avec top coat.
This one is also a real crush. Too bad it was a limited edition. That's a wonderfull teal with golden flakies. It's worn in two coats, with top coat.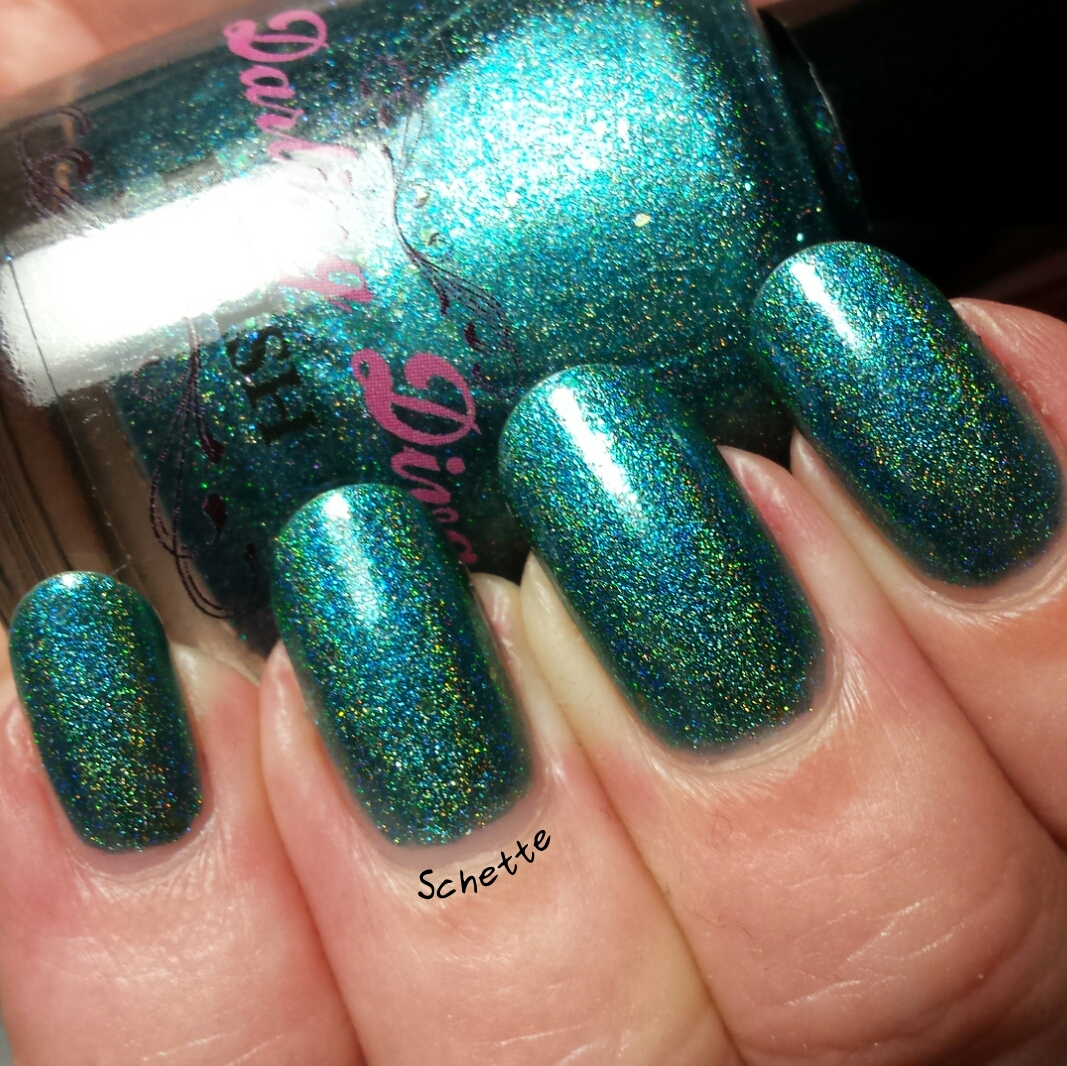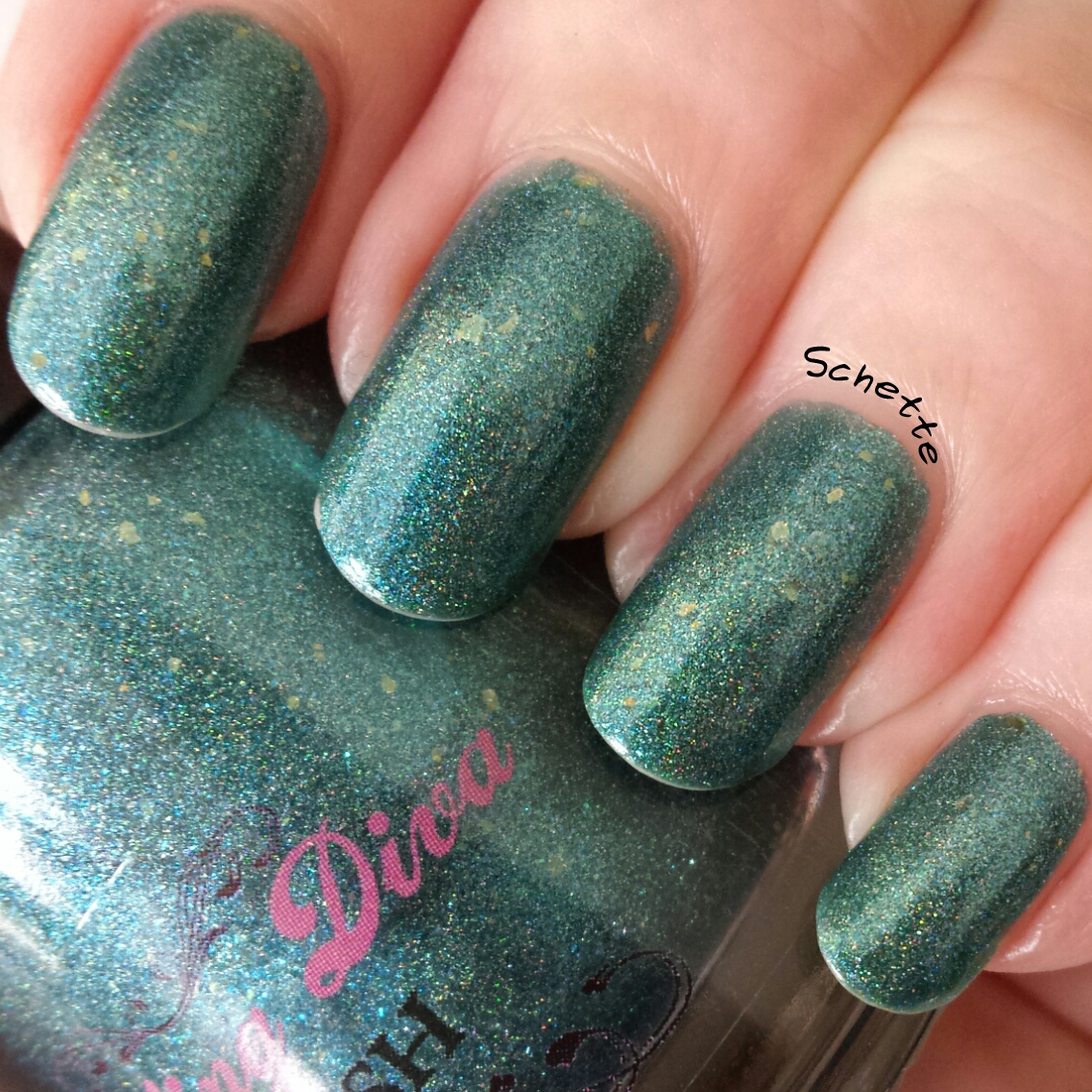 A l'ombre pour voir les flakies
In shade to see the flakies.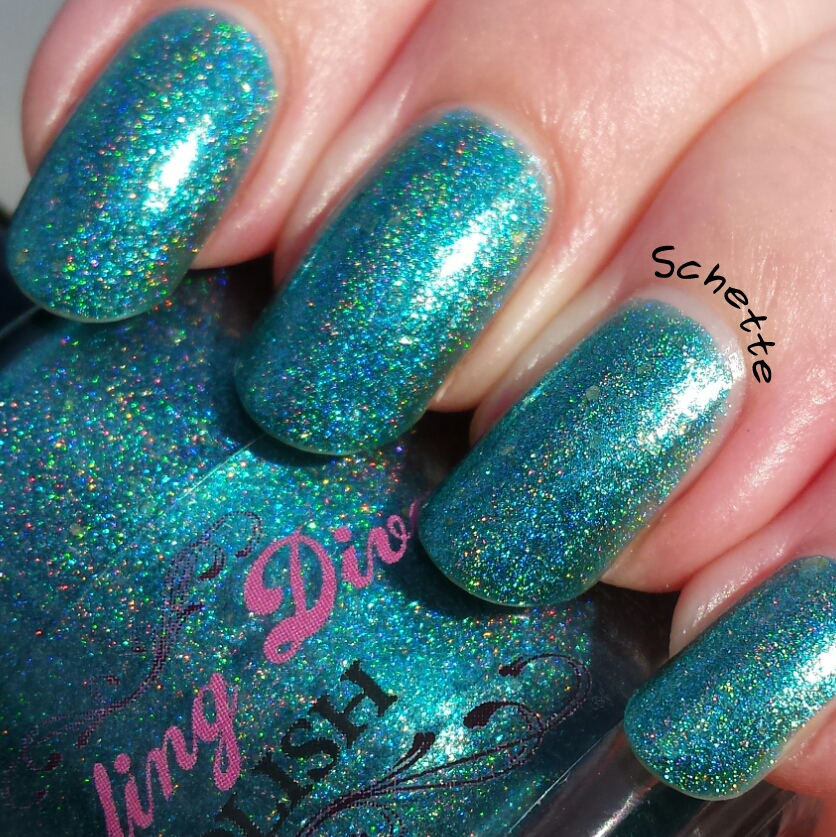 Et au soleil pour voir les étincelles !
And with sun to see the sparkles !
Bilan
Comme toujours, Darling Diva a fait deux vernis absolument parfait, autant à la pose qu'à la tenue. Et ces couleurs <3
Like usually, Darling Diva made two polish just perfect, when we apply it or when we wear it. And those colors <3
Schette, le 31 décembre 2014
Vous pourriez aussi aimer / You can also like :