Dance Legend : 641 - Dark Red Velvet
PERSONAL PURCHASE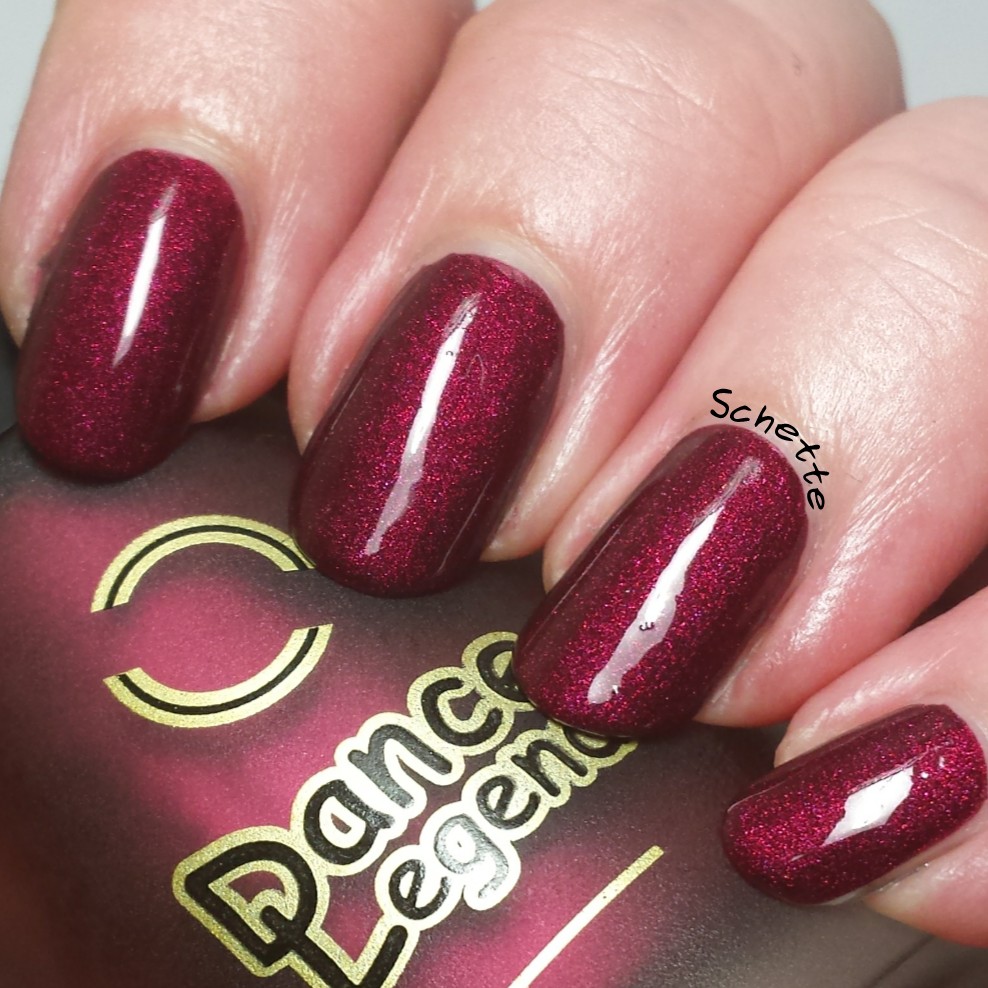 J'aime beaucoup les vernis Dance Legend. Quand ils ont sorti la collection Velvet j'ai acheté les deux rouges parce que j'étais sûre qu'ils seraient top. Voici ma revue du plus foncé, le 641, et quelques images avec le 631, le plus clair des deux rouges. Porté en deux couches avec top coat.
I love a lot the Dance Legend brand. When they released some Velvet polish, I bought 2 red because I was sure they will be awesome. Here is the review of the darker and some pictures with 631, the lighter red. Worn in two coats with top coat.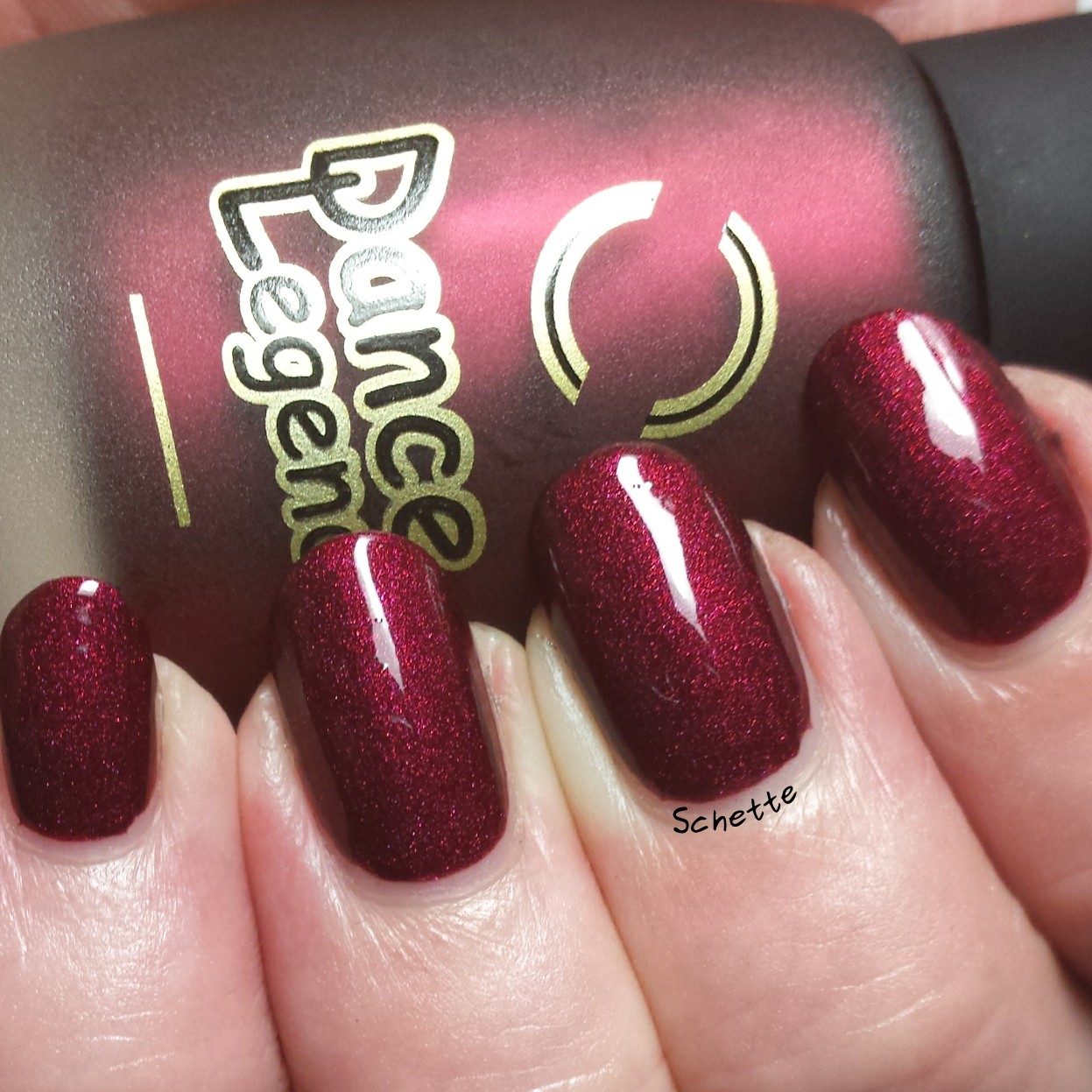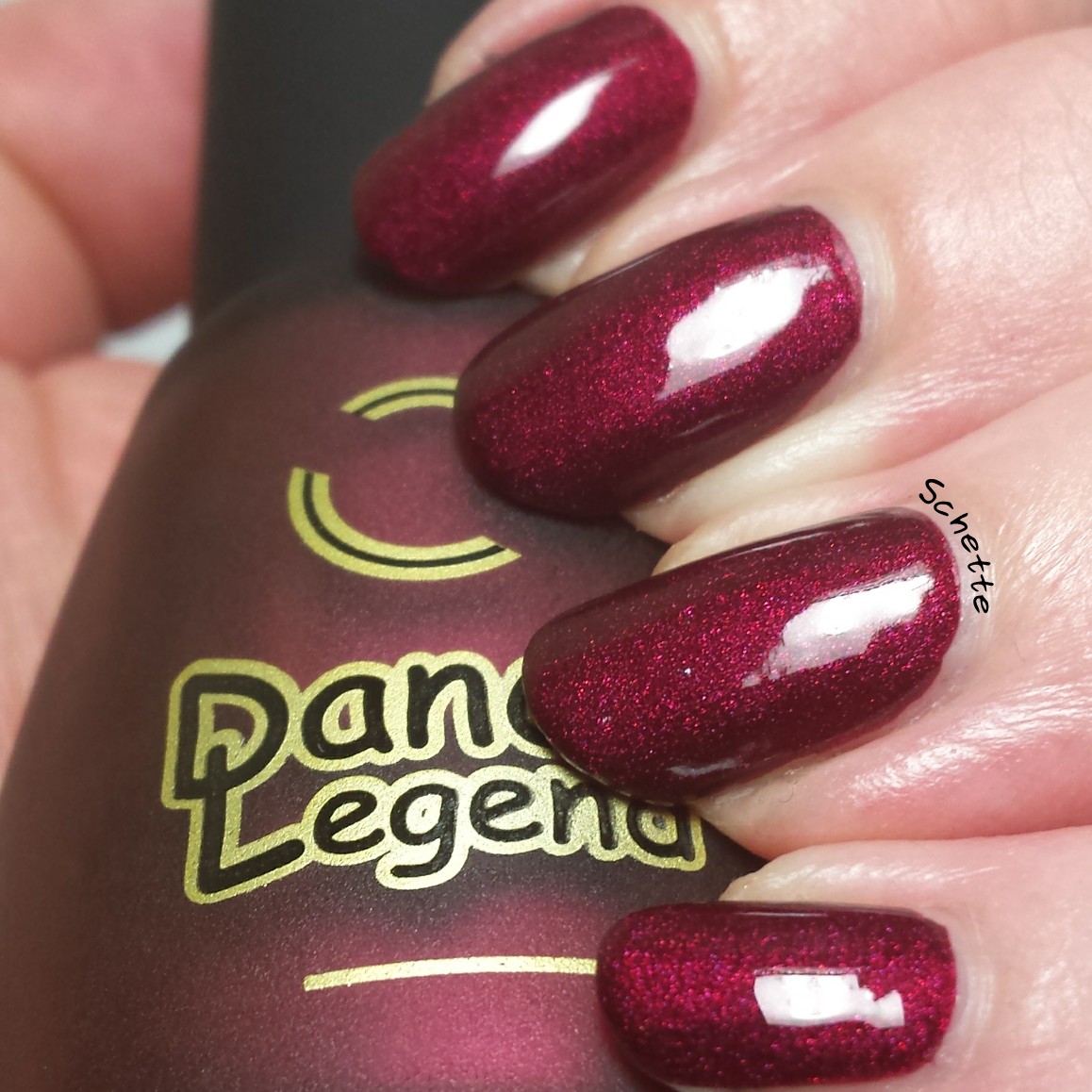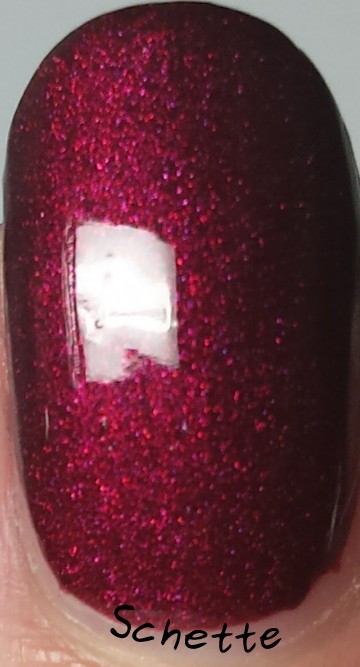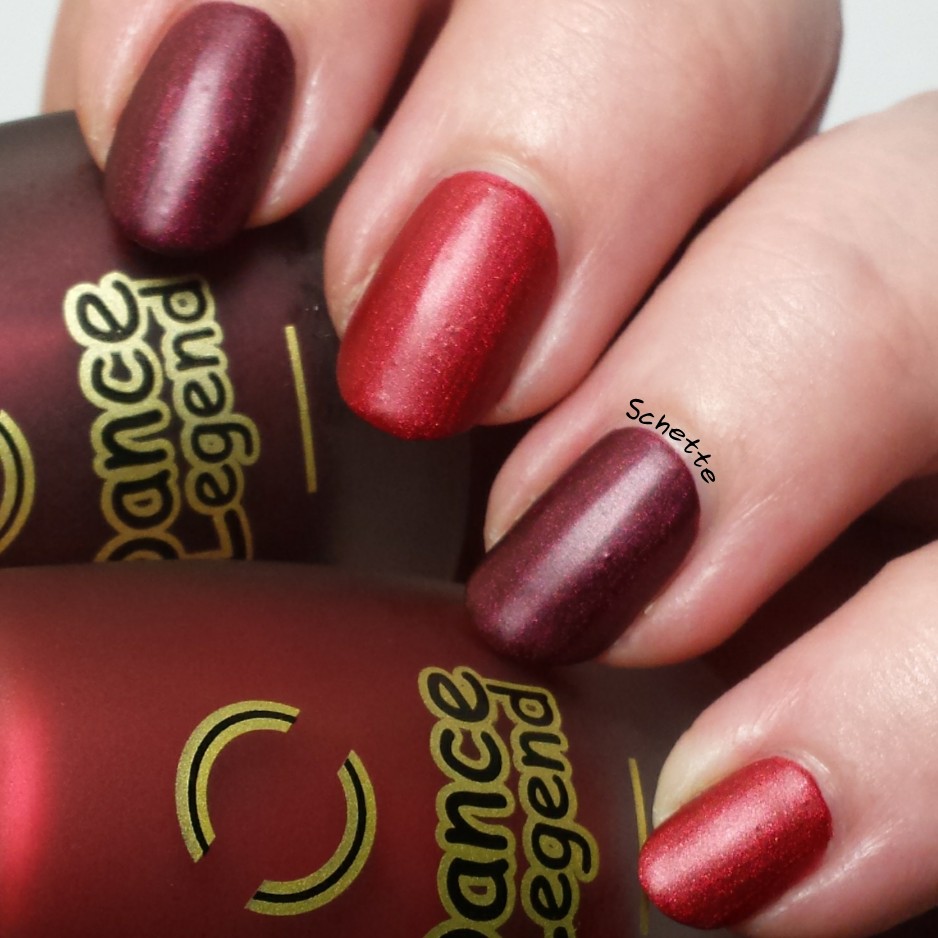 Oui je sais ce que vous allez me dire, pour un velvet, vous voulez voir sans top coat. Ici, le 641 (le plus foncé) avec le 631 (le plus clair)
I know what you're going to say, for a velvet you want to see it without top coat. Here 641 (darker) with 631 (lighter)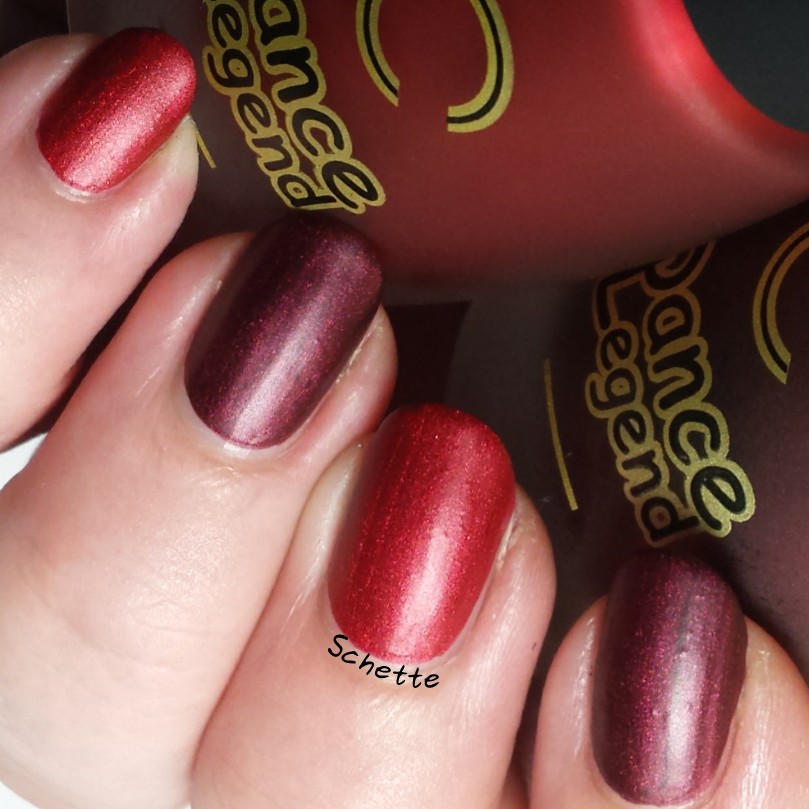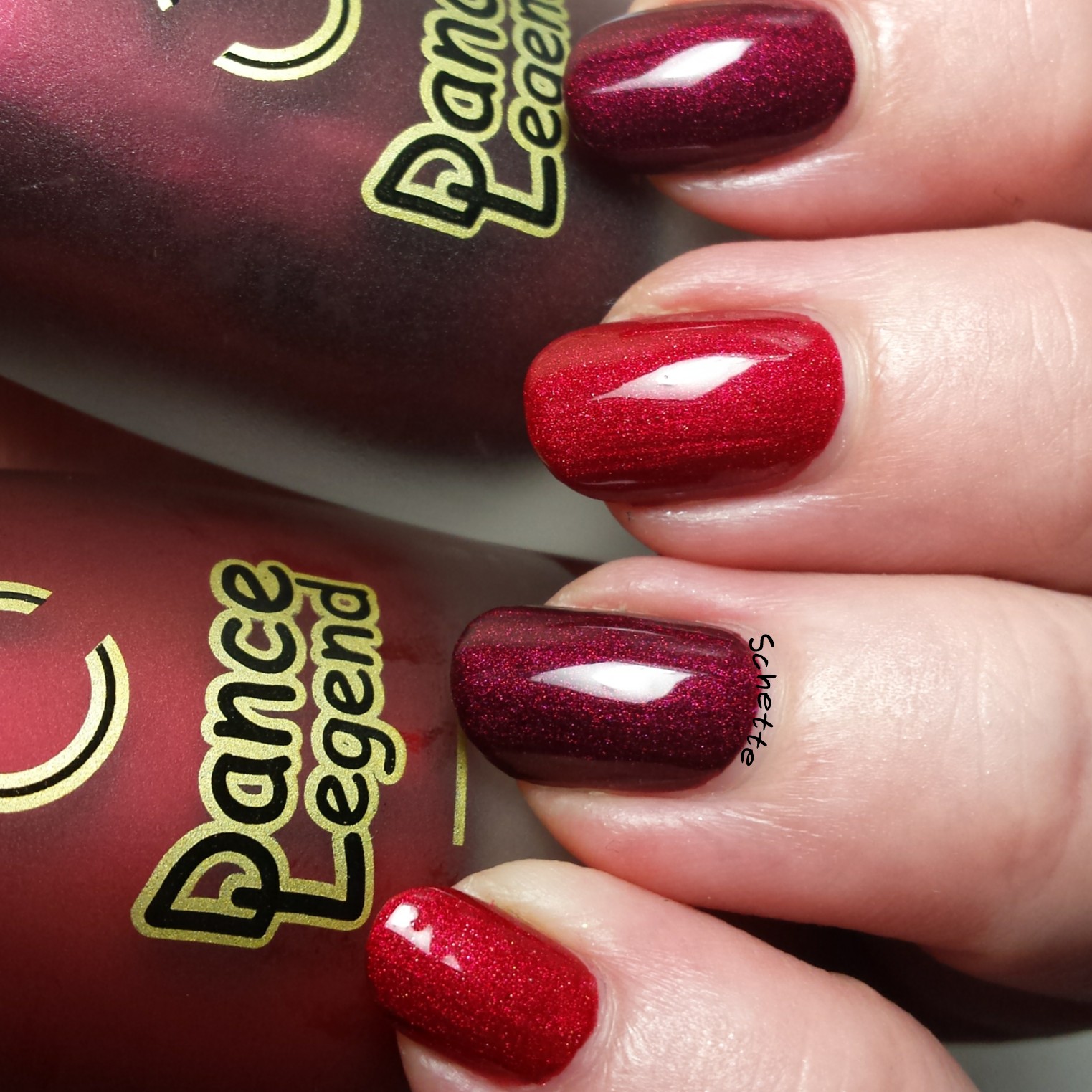 Et avec top coat
And with top coat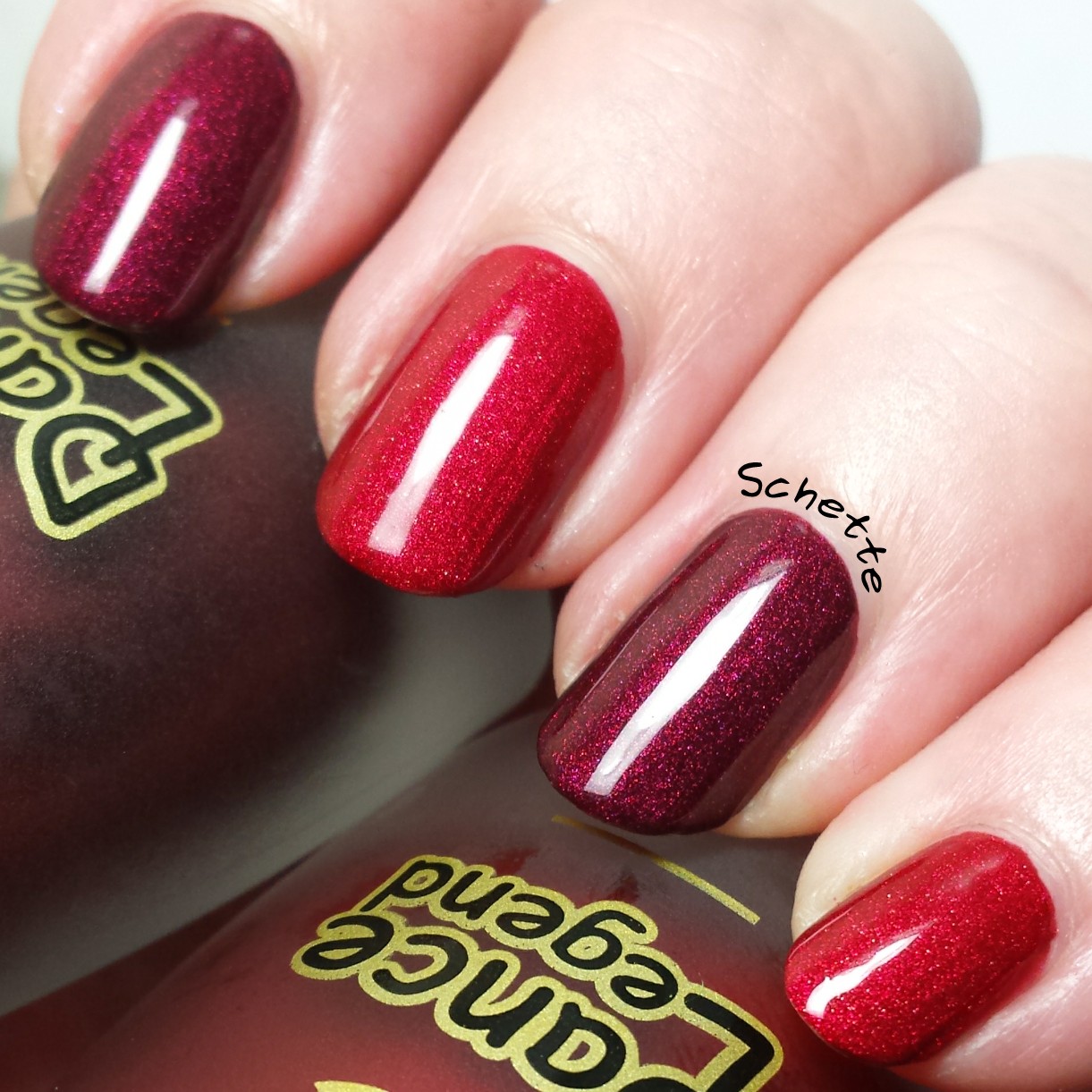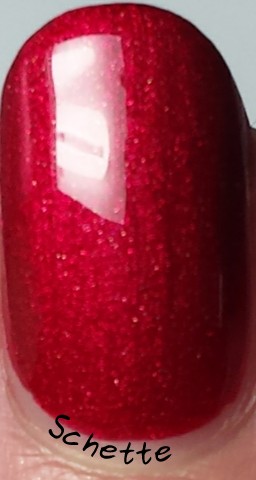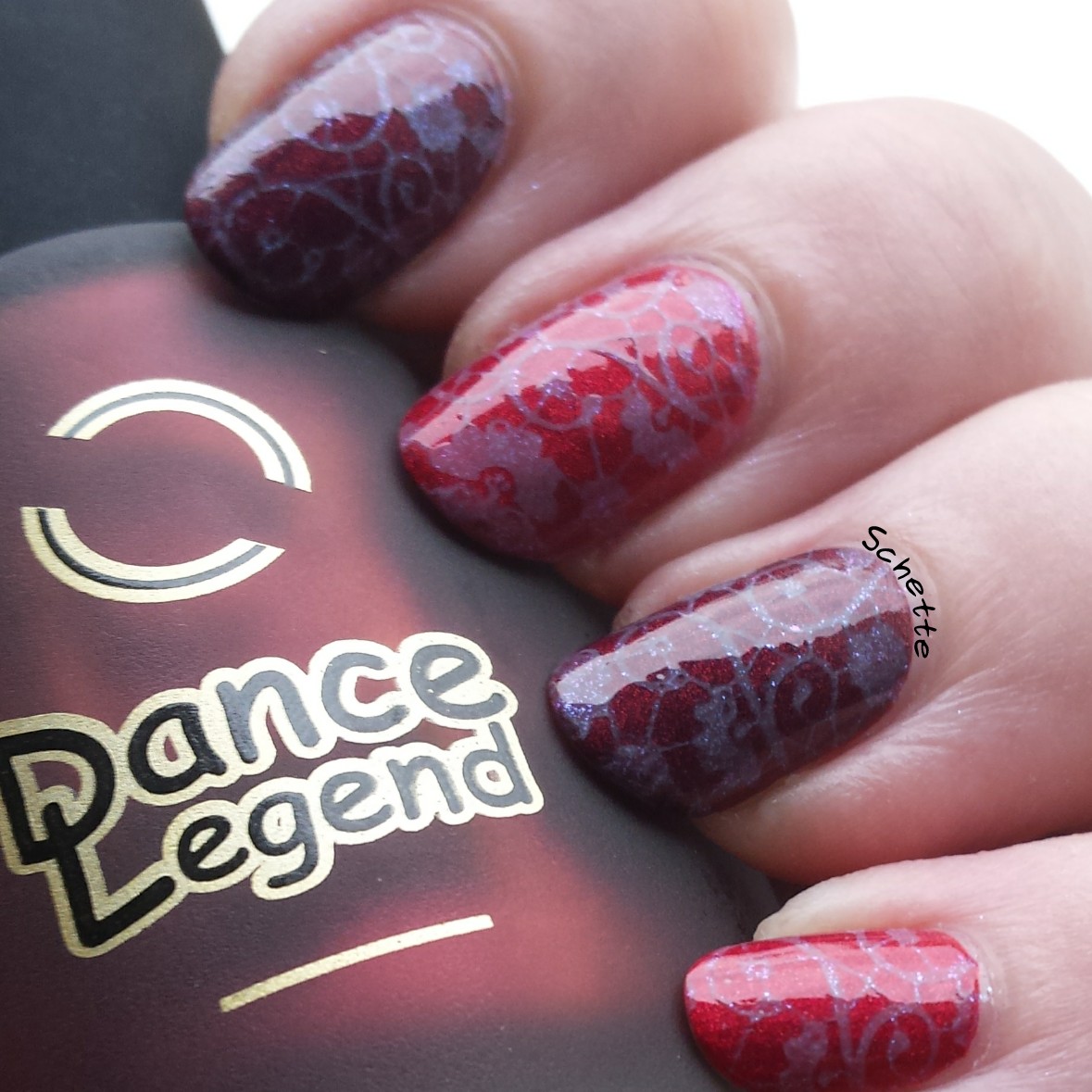 Et avec un stamping.
And with a stamping.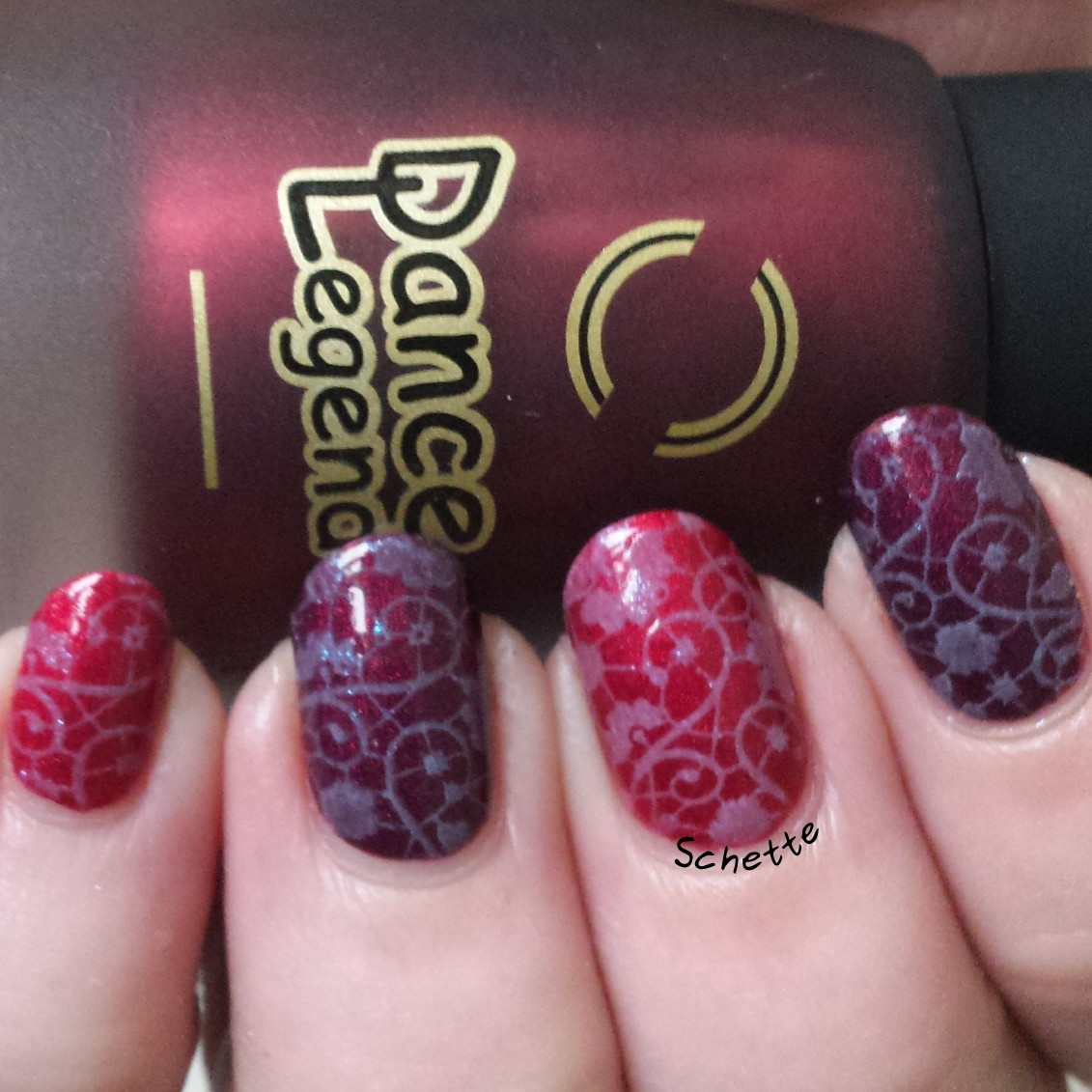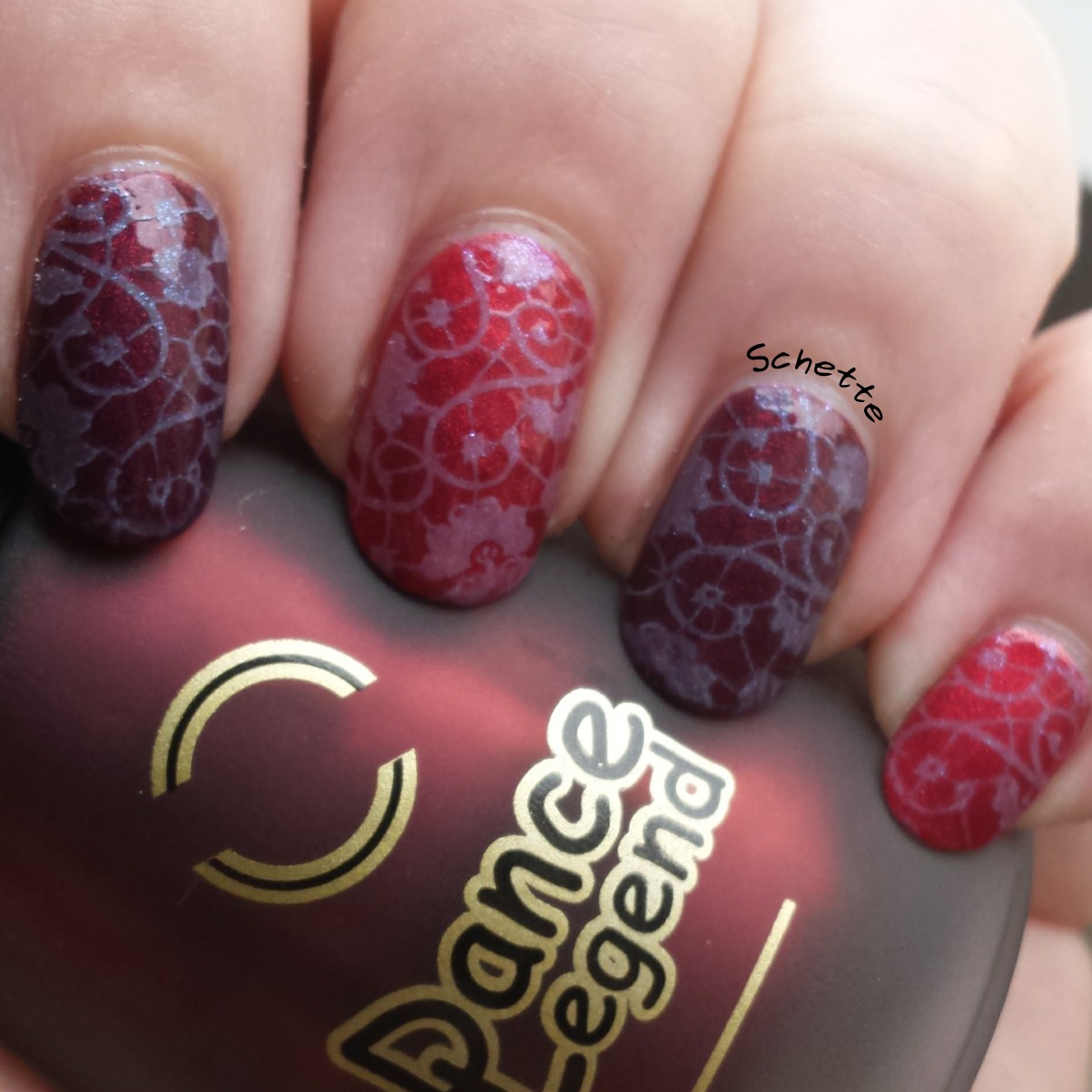 Bilan
J'ai trouvé le petit un peu difficile à appliquer, et je trouve que malgré la promesse velvet, il est vraiment absolument merveilleux avec un top coat, mais plus quelconque sans. Et vous, l'aimez vous avec ou sans top coat ?
I find that it was a bit difficult to apply, and despite the velvet effect, it is stunning with a top coat, and a bit too common without. What about you, do you prefer it with or without top coat ?
Schette, le 24 avril 2016
Vous pourriez aussi aimer / You can also like :