Eat Sleep Polish : Alice! Alice! Alice! Comparaison
Vous pourrez trouver cette marque sur la
boutique
et chez son revendeur français
My Kingdom for Glitters
You can find this brand on the shop and on her french stocklist My Kingdom for Glitters.


PRESS SAMPLE - PERSONAL PURCHASE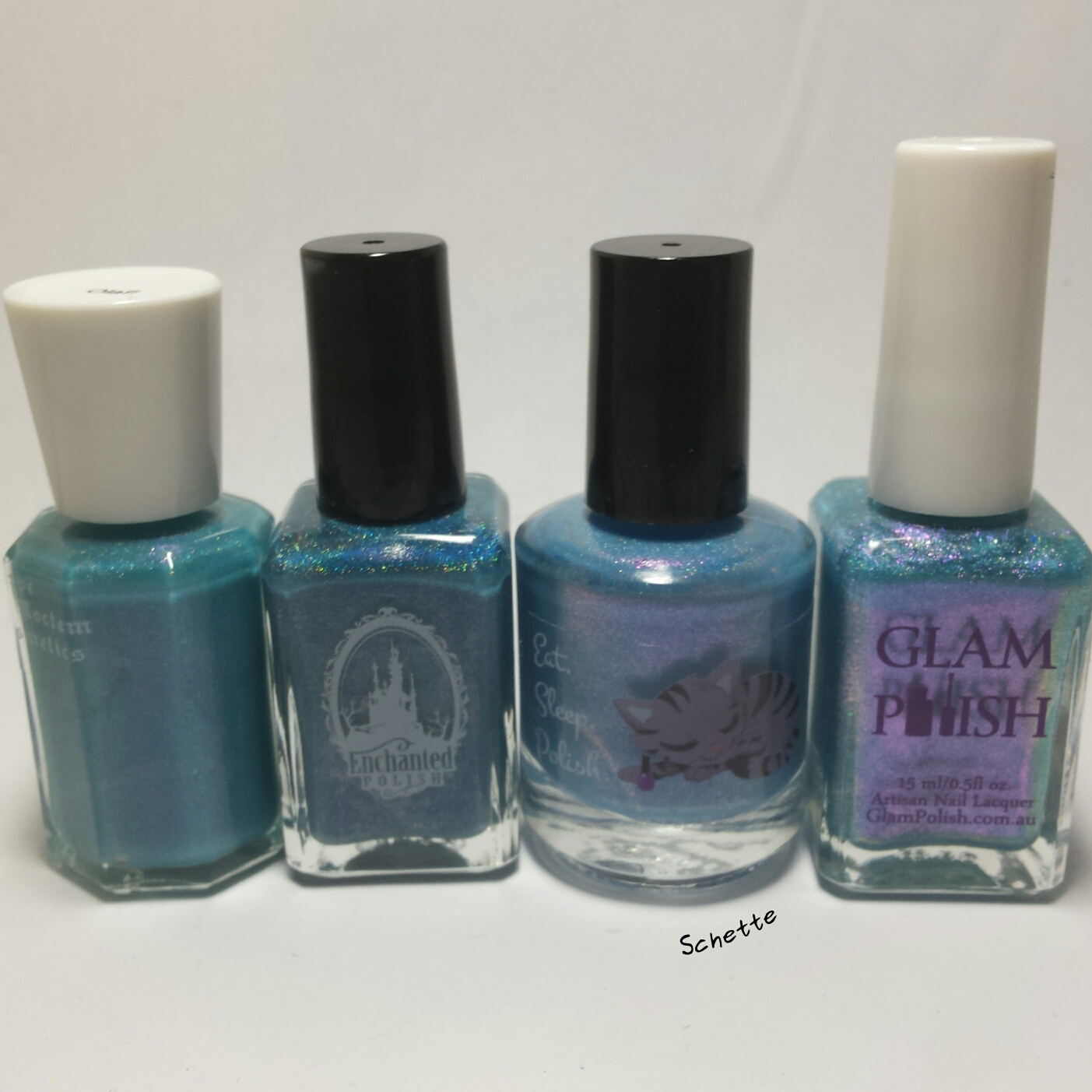 Certaines m'ont demandé de comparer le Eat Sleep Polish Alice! Alice! Alice! au Enchanted Polish La La Land. J'en ai profité pour ajouter 2 autres bleus à shimmer rose : Le Carpe Noctem Cosmetics Olaf! et le Glam Polish Tranquil Shore. Et je peux vous dire que les 3 sont très différents.
Some of you asked me to compare Eat Sleep Polish Alice! Alice! Alice! to Enchanted Polish La La Land. In fact I compared it to 3 others blue with pink shimmer (I also added Carpe Noctem Cosmetics Olaf! et le Glam Polish Tranquil Shore) and I can say they all are differents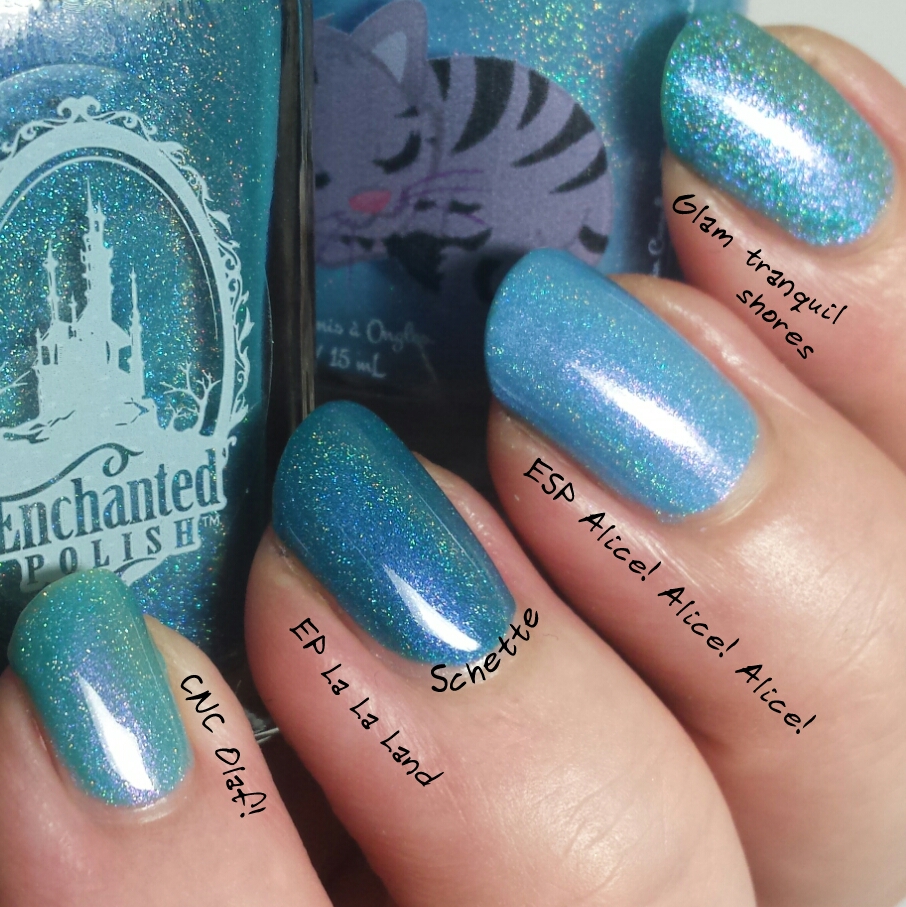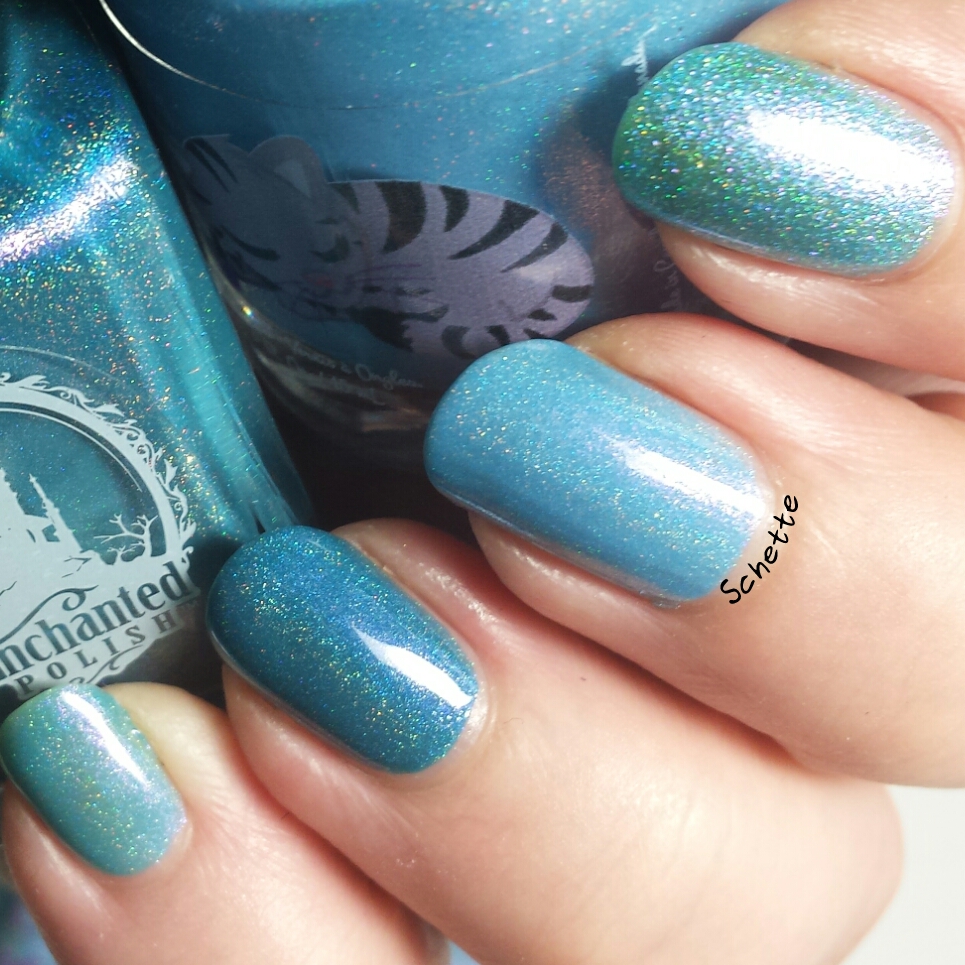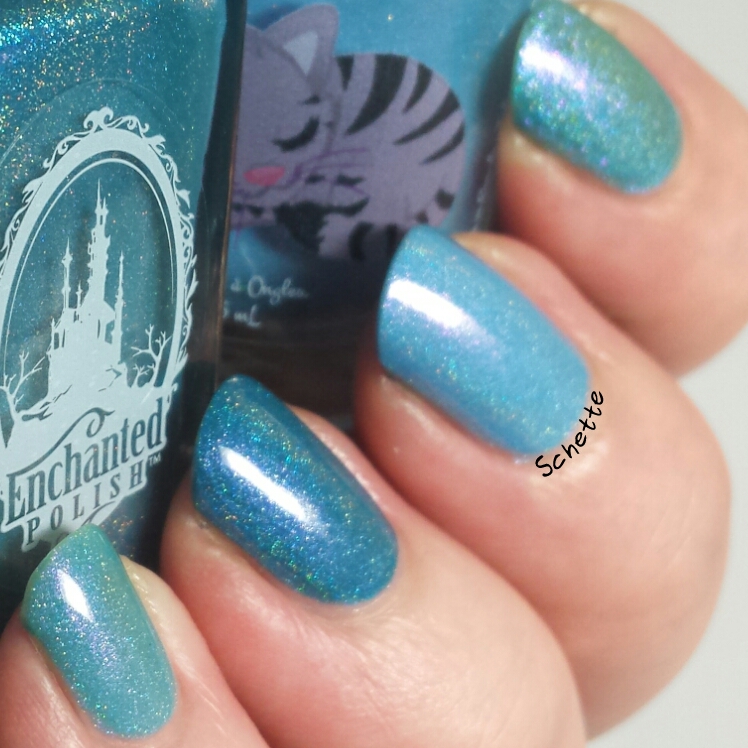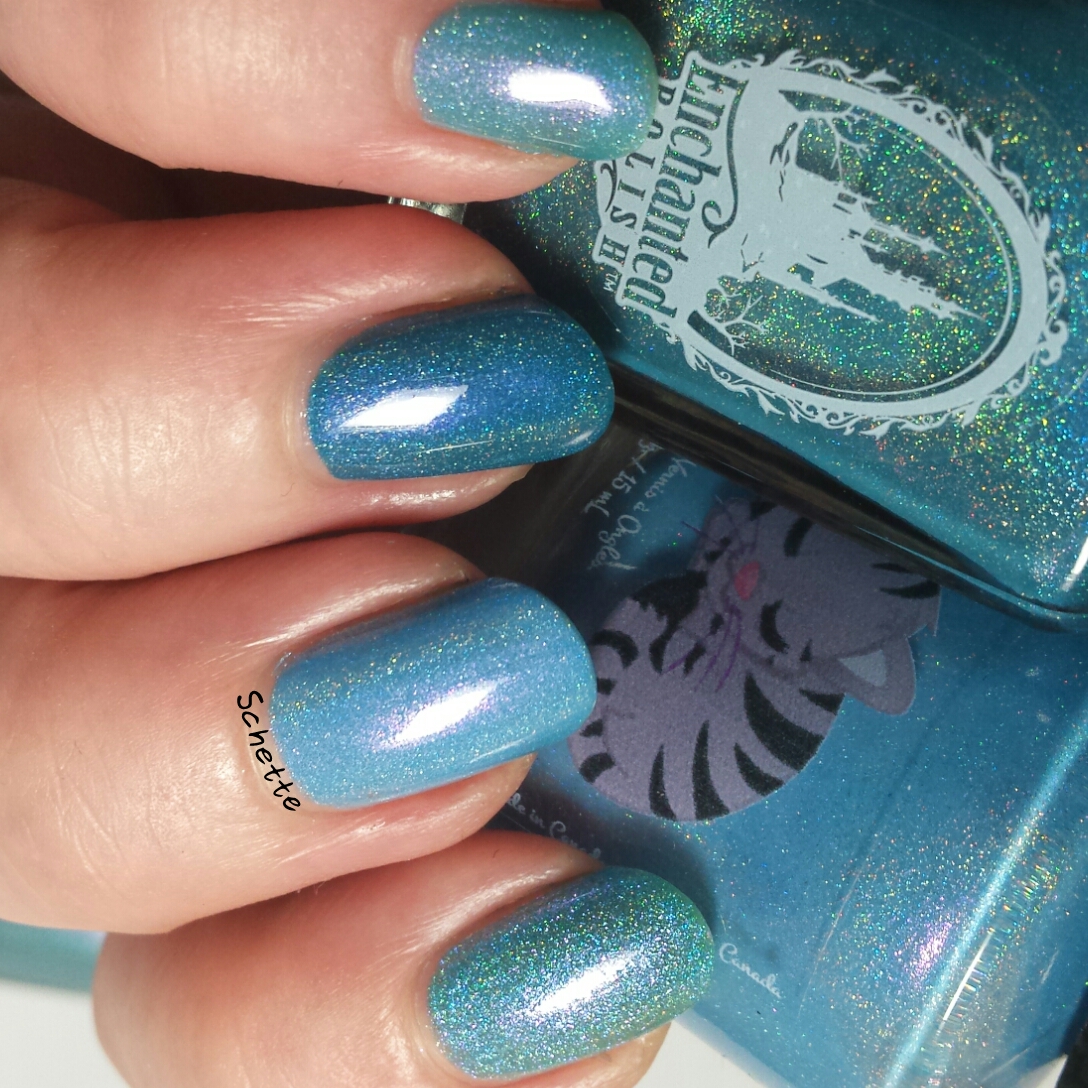 Bilan
Alice! Alice! Alice! sera en vente à partir du 28 mars. Alors, lequel préférez vous ? J'avoue que ma préférence va pour le ESP <3
Alice! Alice! Alice! will be released on March 28th. So what's your favorite ? I have to admit, mine is ESP <3
Schette, le 23 mars 2015
---
comments powered by