Cirque Coronation comparison with purple Lacquester
PERSONAL PURCHASE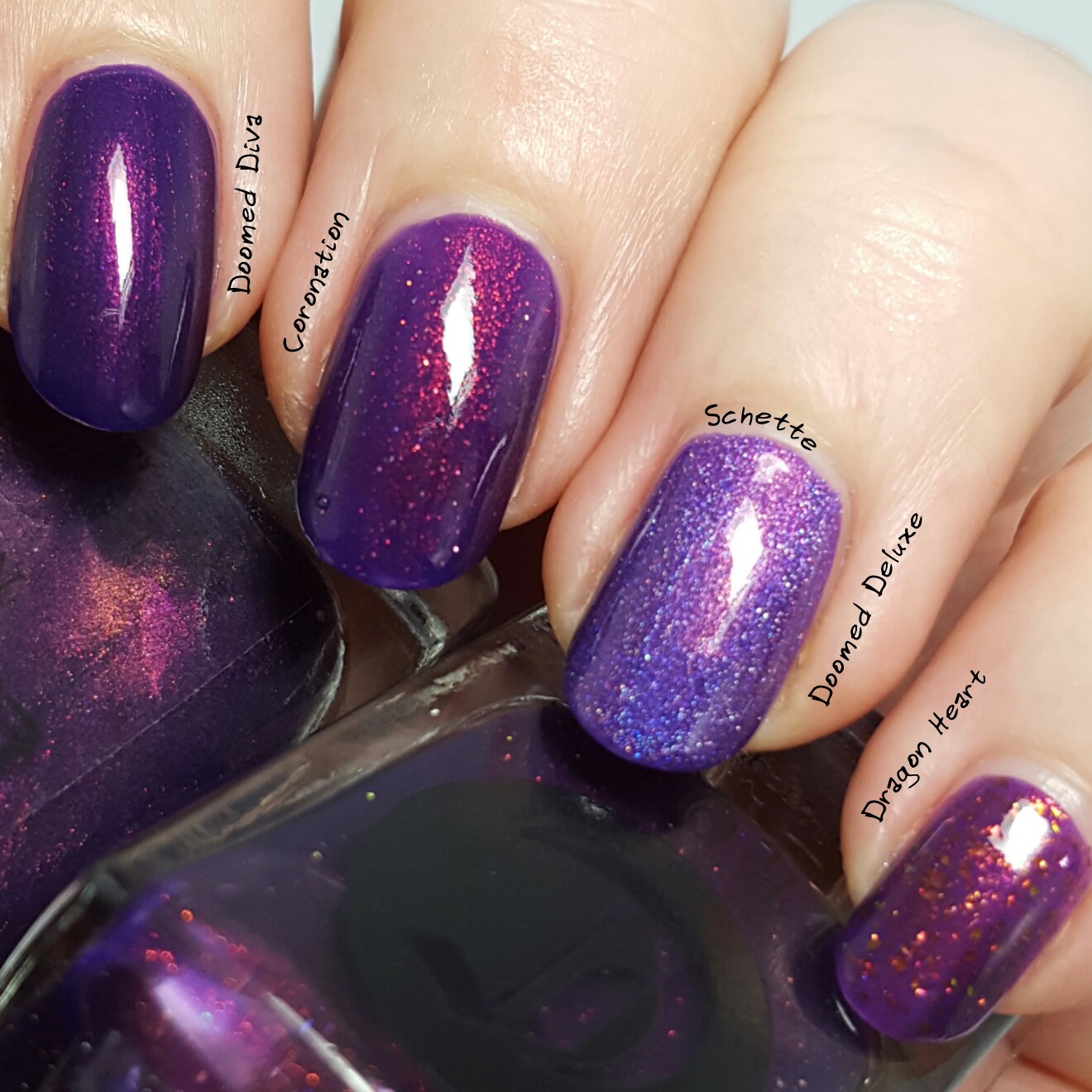 Lena m'a demandé de comparer ces deux Lacquester (Dommed Diva et Doomed Deluxe) avec le Cirque Coronation. J'ai juste ajouté Dragon Heart aussi de Lacquester pour avoir une comparaison complète.
Lena asked me to compare those two Lacquester (Doomed Diva and Doomed Deluxe) with Cirque Coronation. I just added Dragon Heart from Lacquester too to make it complete :)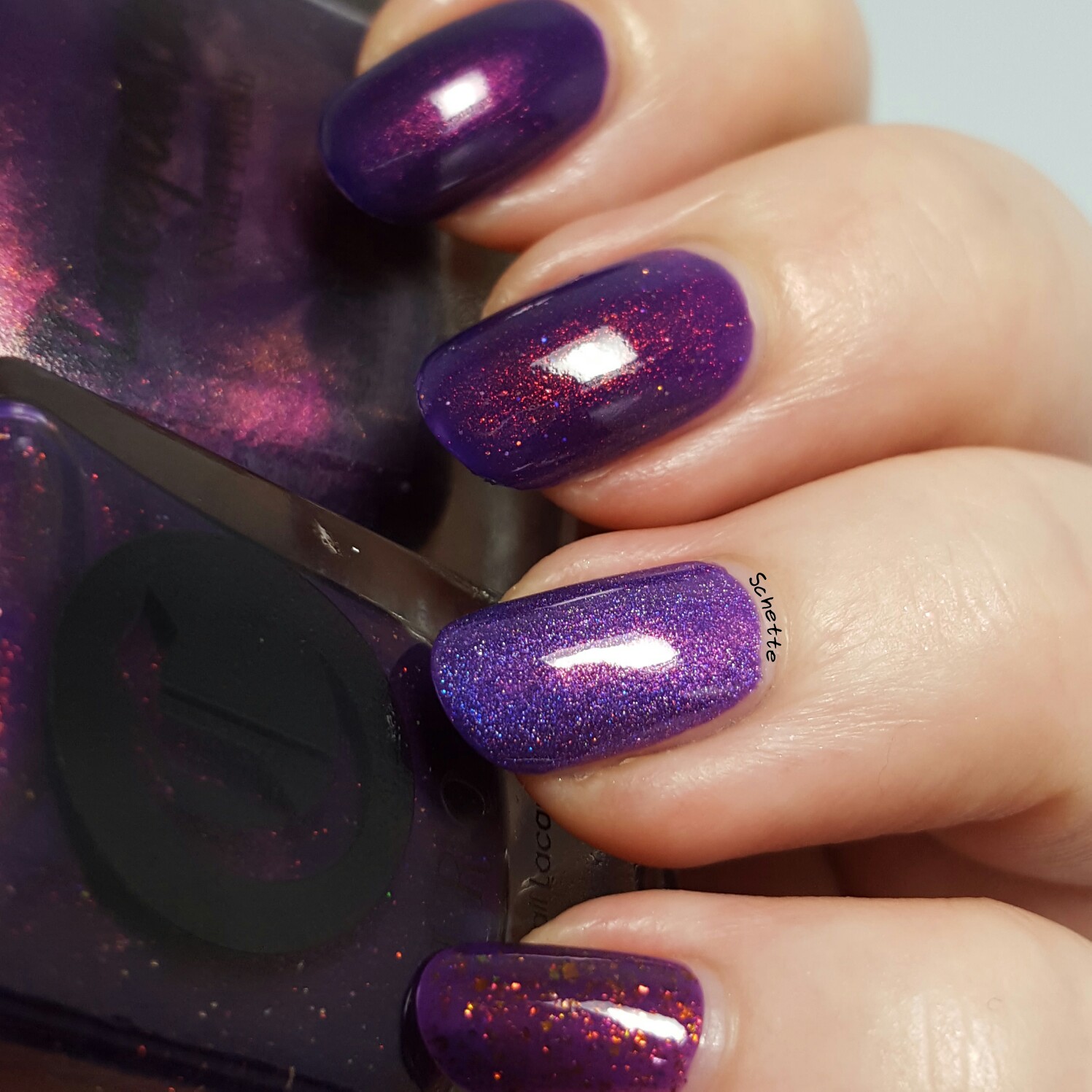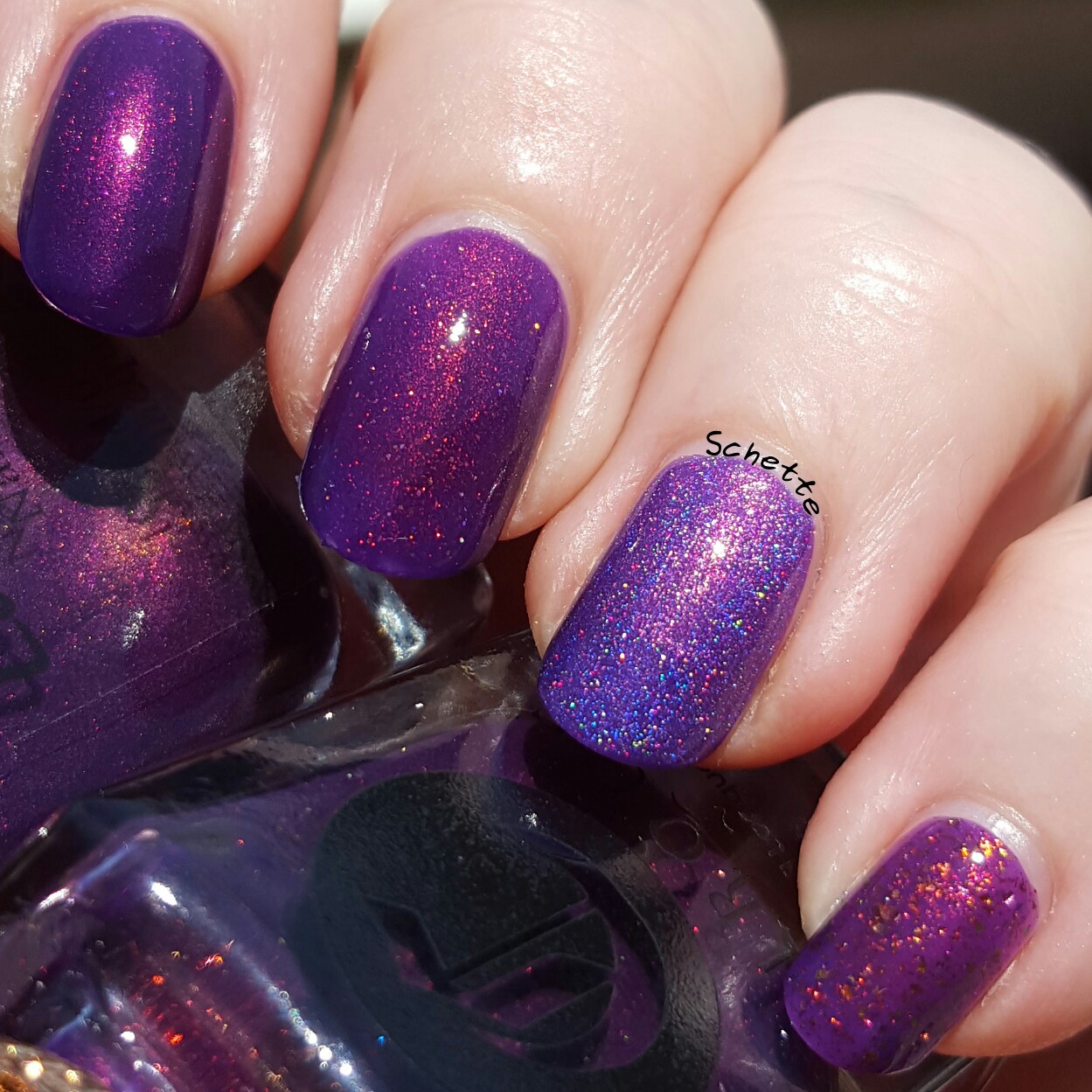 Au soleil, en extérieur.
With full sun, outdoor.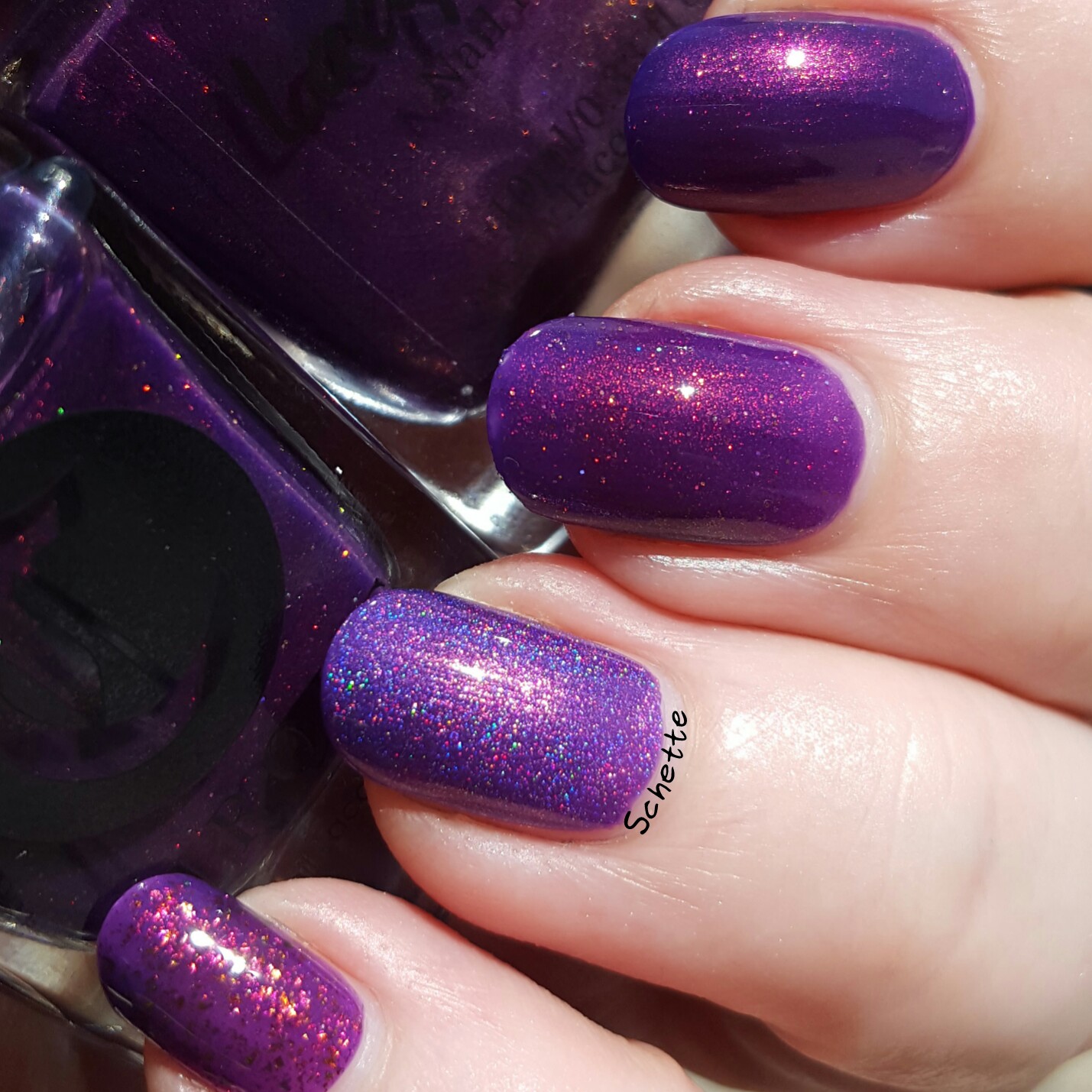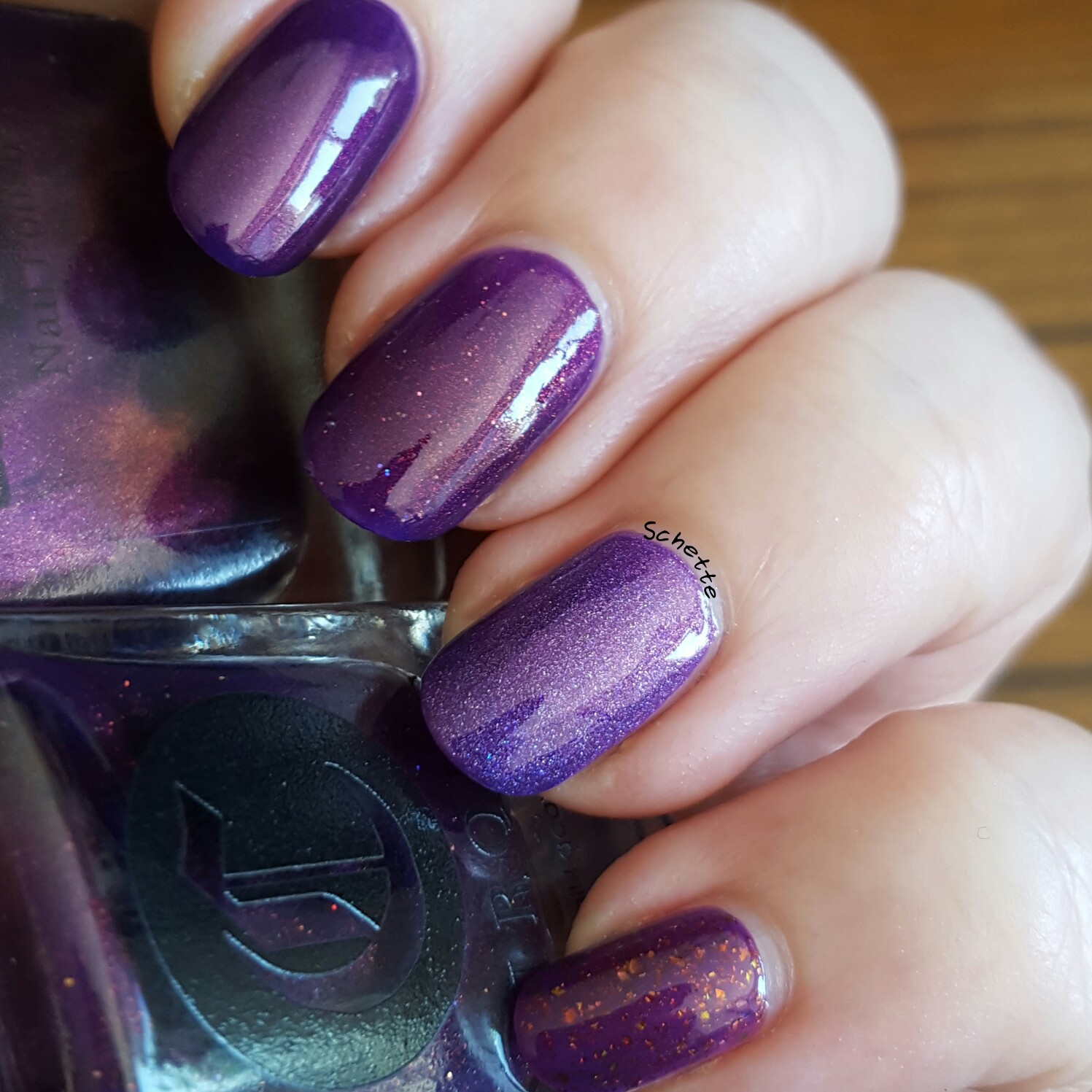 A l'ombre, à l'intérieur. On voit les micro paillettes dorées du Cirque.
Indoor, in shade. We can see the micro golden glitter from the Cirque.
Bilan
Ca va être très difficile de trouver un préféré parmi ces violets :D Au niveau du Cirque, je trouve que c'est Dragon Heart qui s'en approche le plus, mais les flakies sont beaucoup plus visibles que le shimmer du Cirque. Et le Lacquester Doomed Diva est un peu plus foncé.
It will be difficult to find a favorite amont this purple. As comparison to the Cirque, I find that Dragon Heart is the closest, but the flakies are more obvious than the shimmer from the Cirque. And Dommed Diva is a bit more dark.
Schette, le 9 juillet 2016
Vous pourriez aussi aimer / You can also like :