Colors by Llarowe - The mighty red baron
Vous pourrez trouver la marque sur la boutique
Llarowe
.
You can find the brand on shop
Llarowe
PERSONAL PURCHASE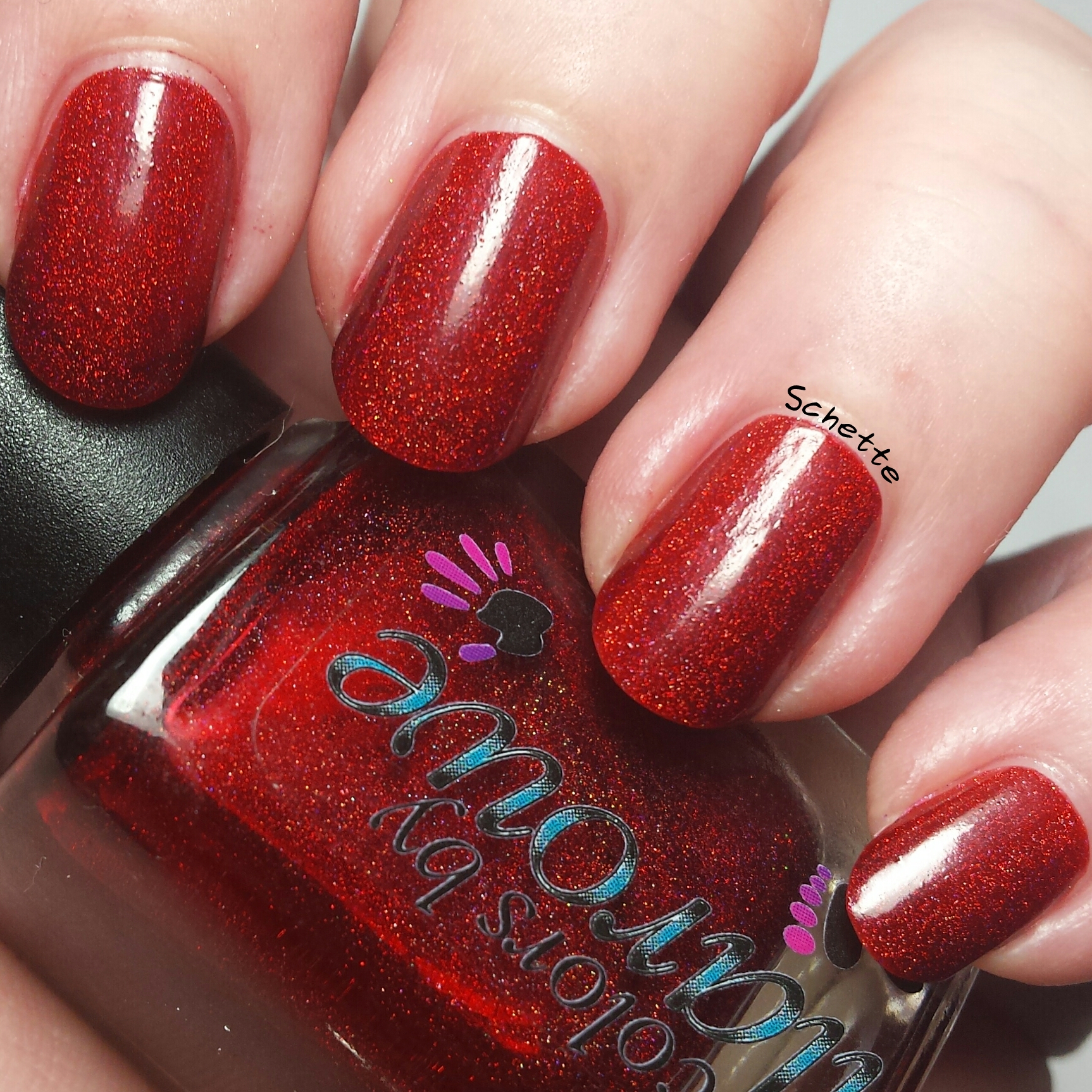 Le baron est un magnifique rouge scattered. Ici il est posé en deux couches sans top coat.
The baron is a wonderfull red scattered. Here it's worn in two coats without top coat.
Ici, j'ai ajouté une couche de top coat, on voit clairement la différence : c'est donc un vernis à porter absolument avec top coat :)
Here, I add a layer of top coat, and we can see the difference : it's a polish to wear with top coat :)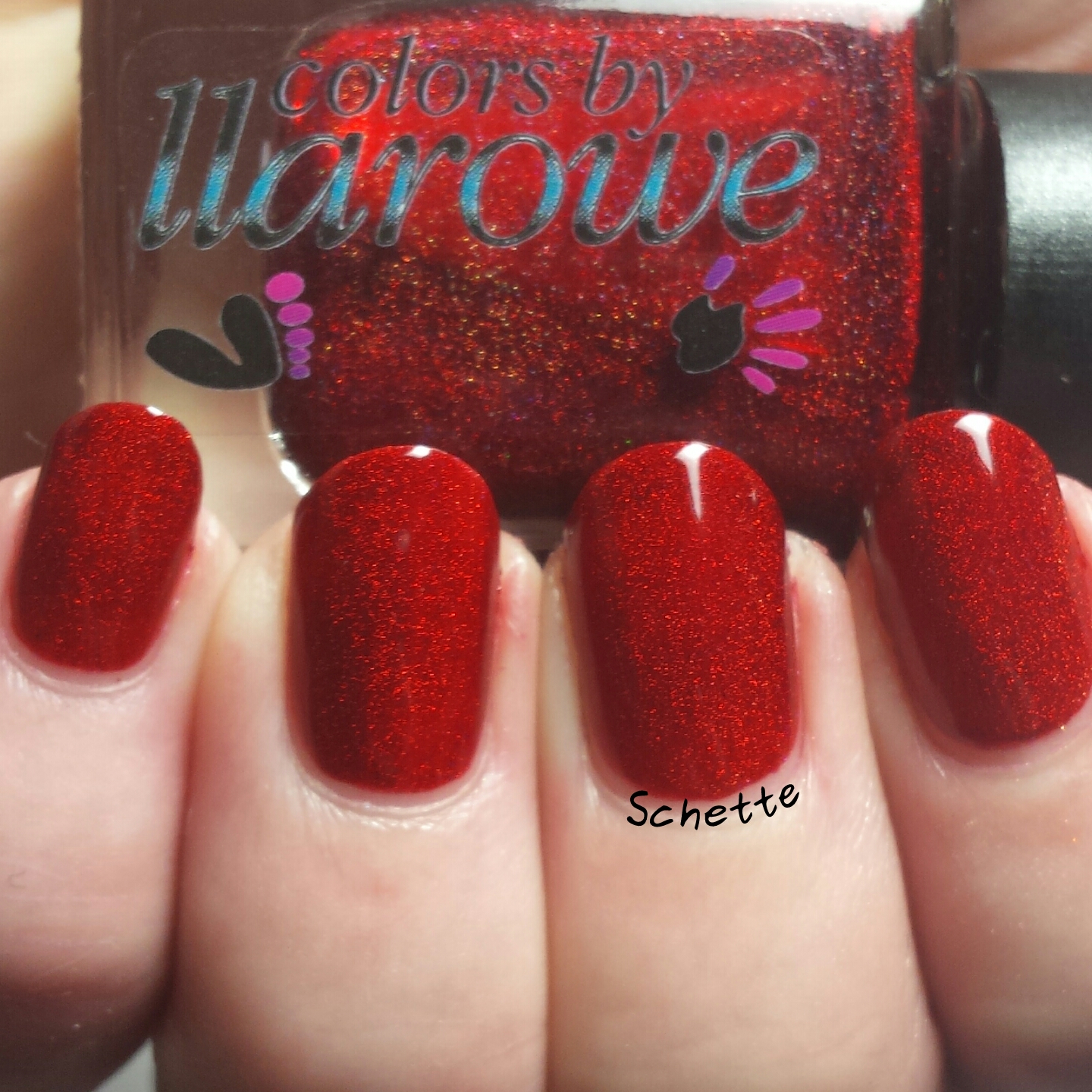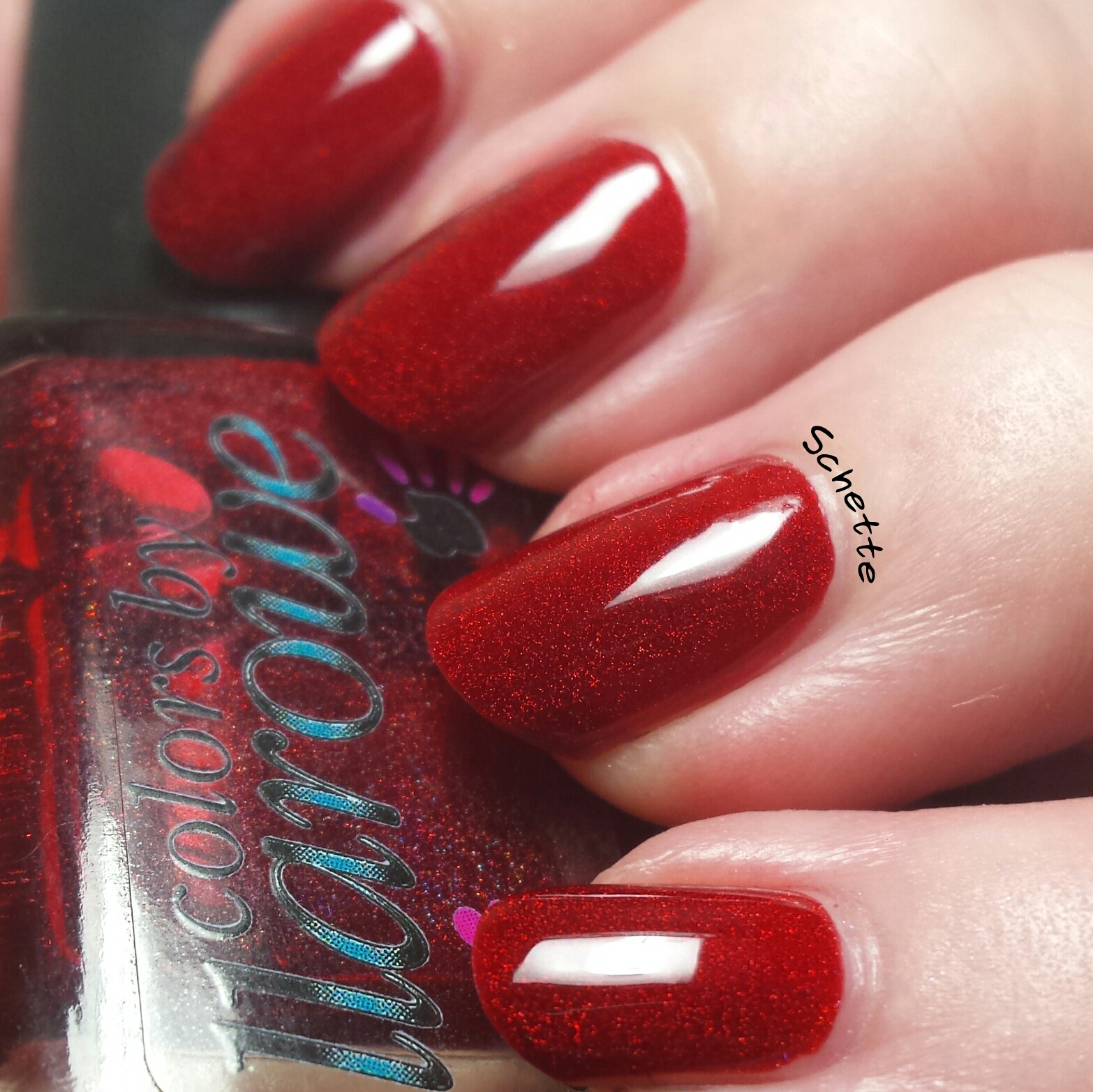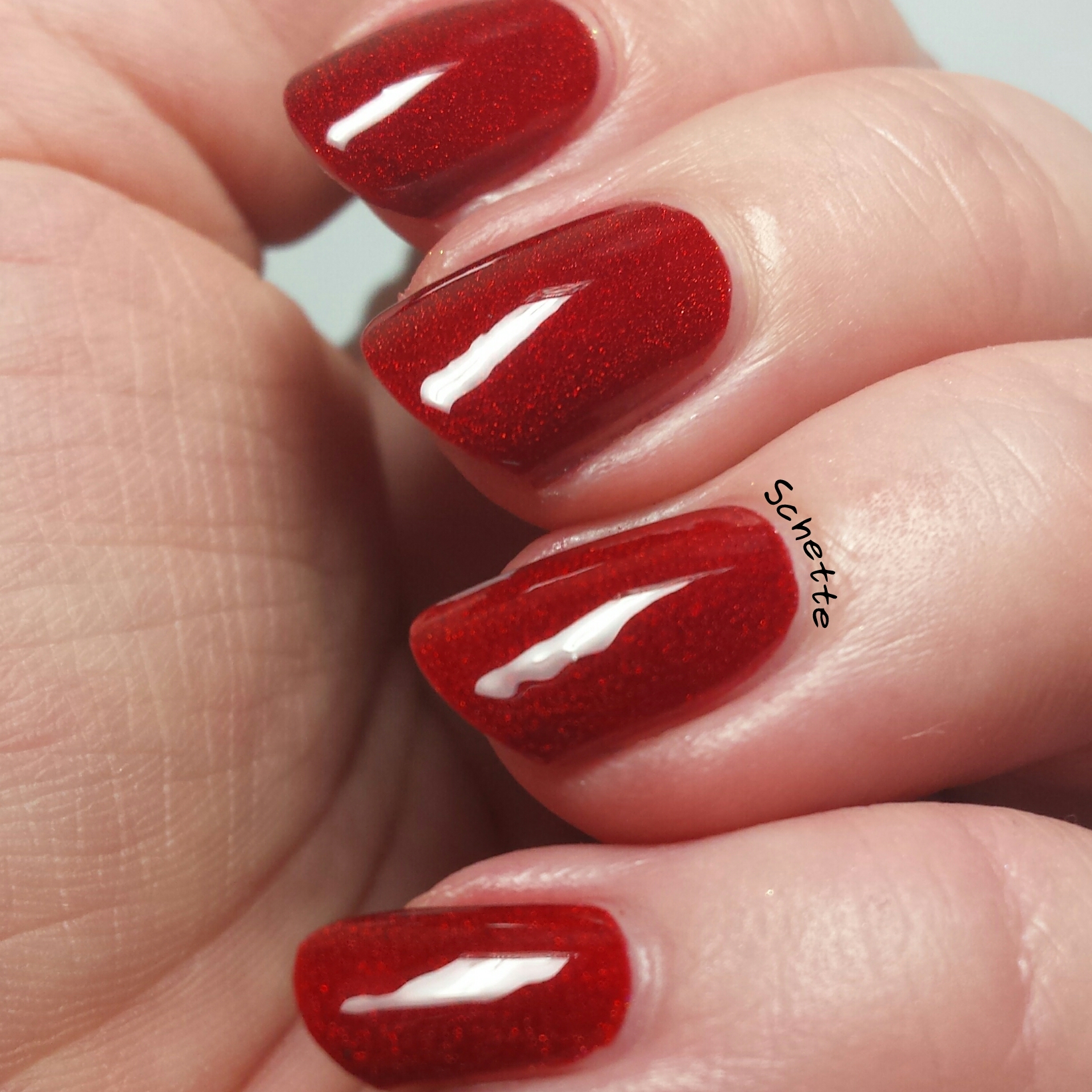 Bilan
Même si je ne suis pas aussi fan que certaines de ce vernis, je dois reconnaitre qu'il est très joli :)
Et vous, qu'en pensez vous ? As t'il fait battre votre coeur ?
Altrough I'm not as big fan as other girls, I have to admit that it's very pretty ;)
What about you ? Did you enjoy it ?
Schette, le 9 janvier 2015
Vous pourriez aussi aimer / You can also like :