Chanel : Feu de Russie
PERSONAL PURCHASE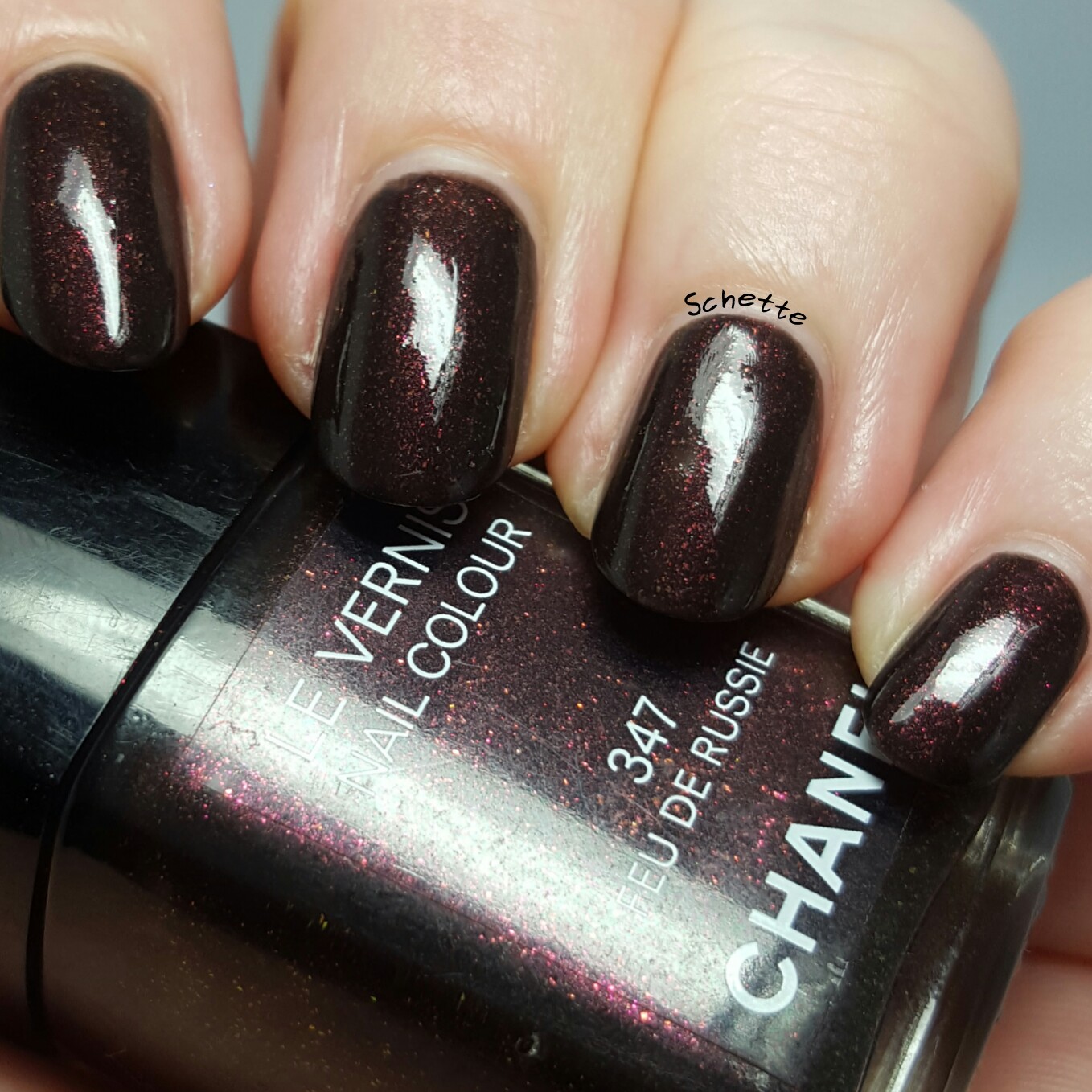 Il y a quelques années, Chanel a sorti une édition spécial : le Trio Russe, dont voici l'un des vernis, il s'appelle Feu de Russie.
Some years ago, Chanel release a special edition : the Russian Trio, this is one of them, it is called Feu de Russie.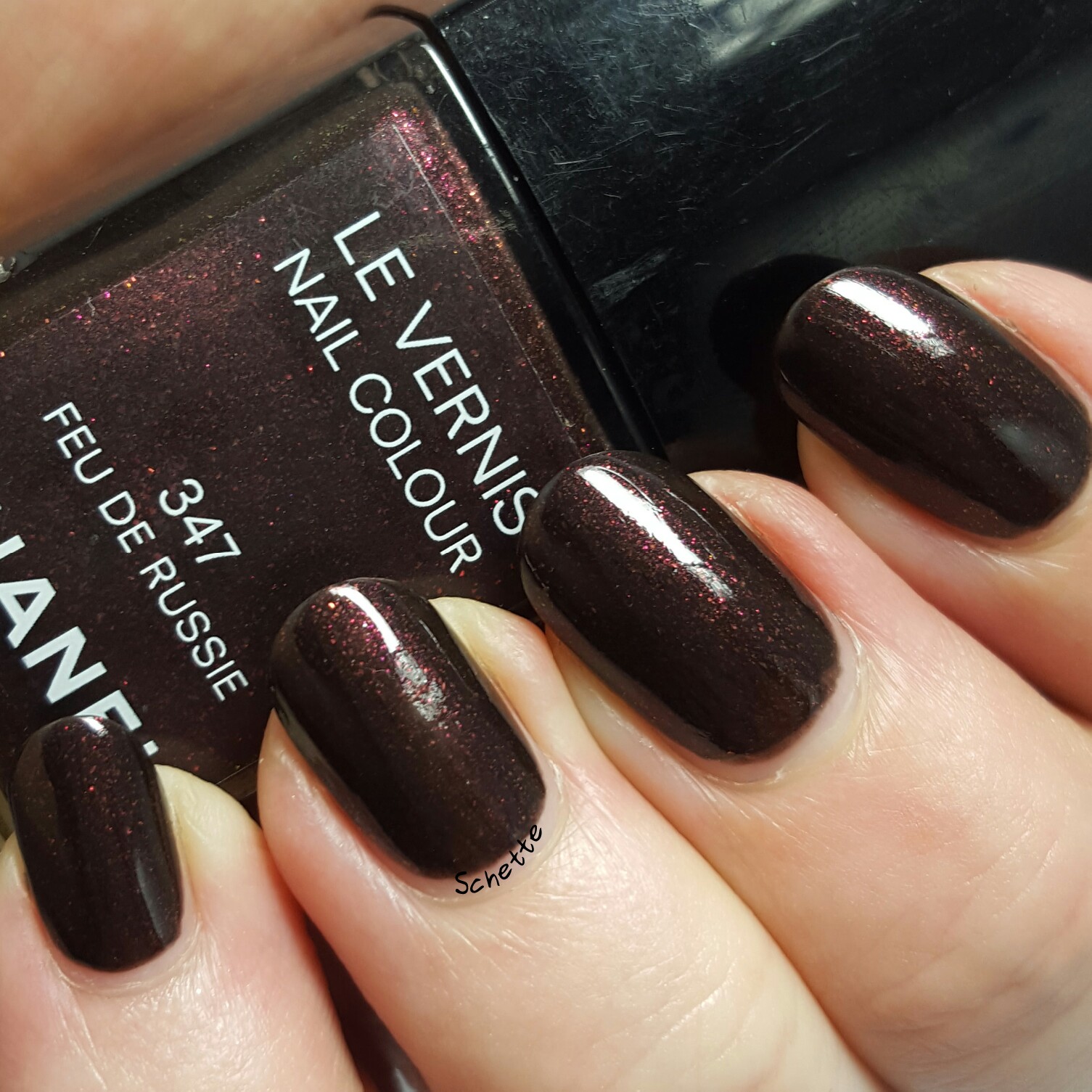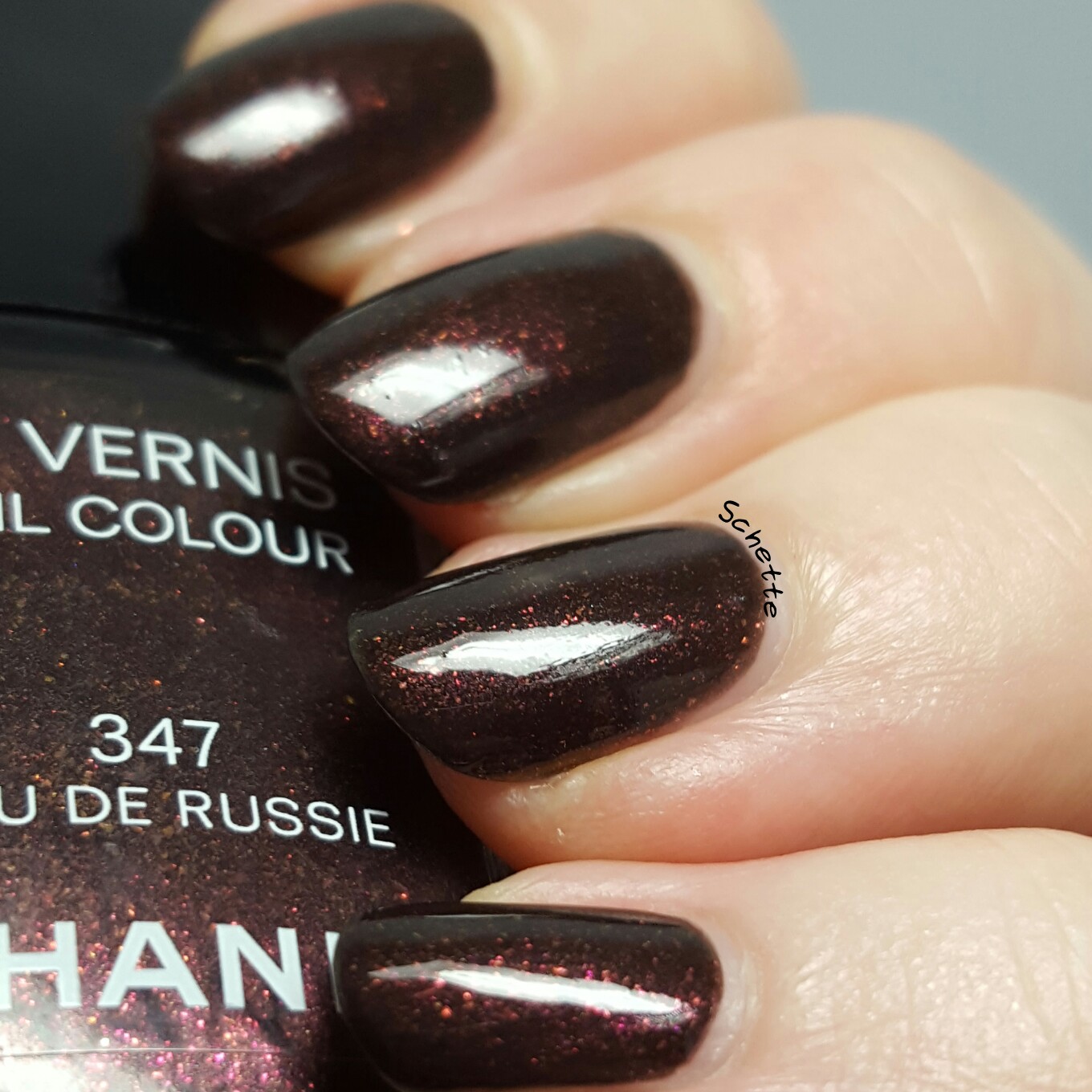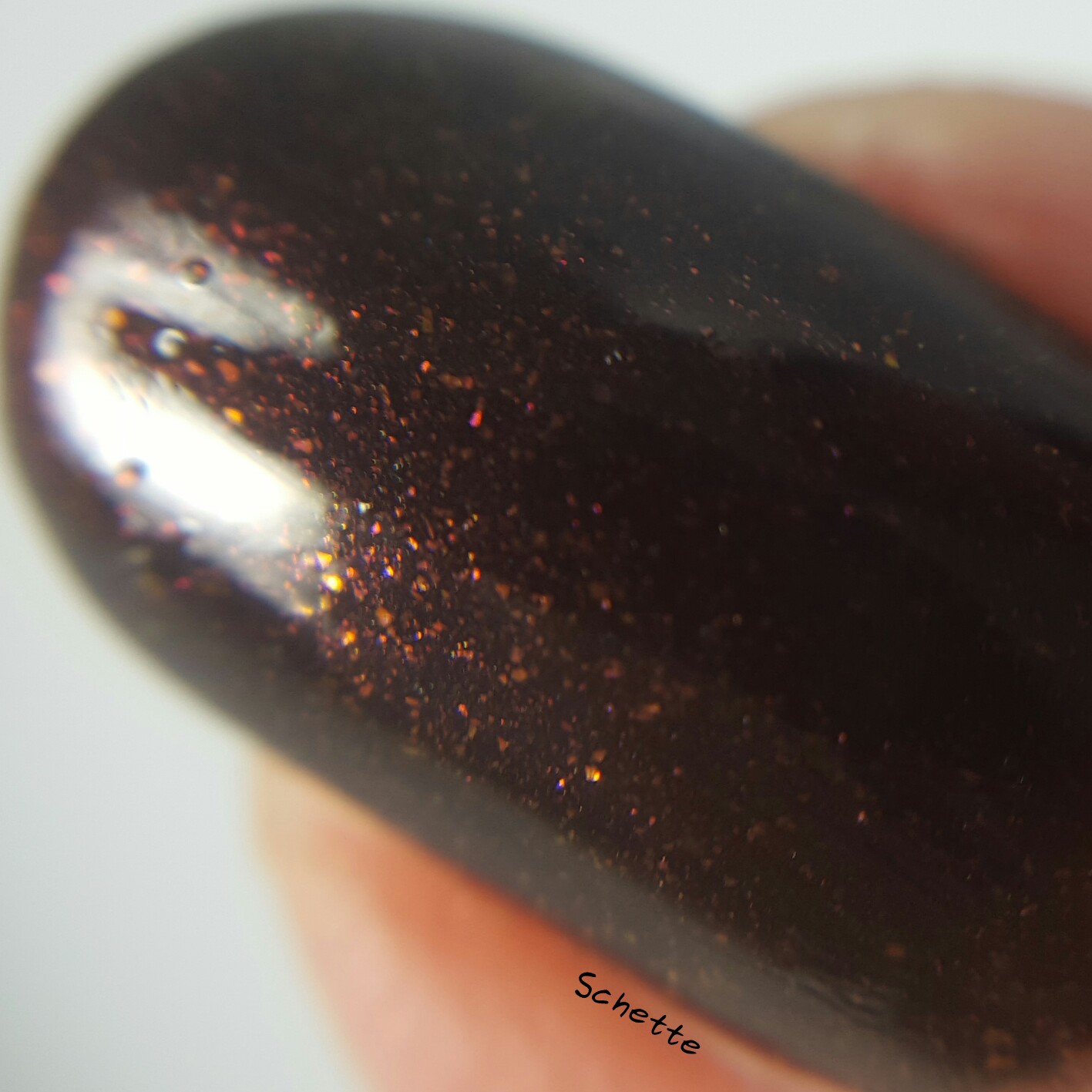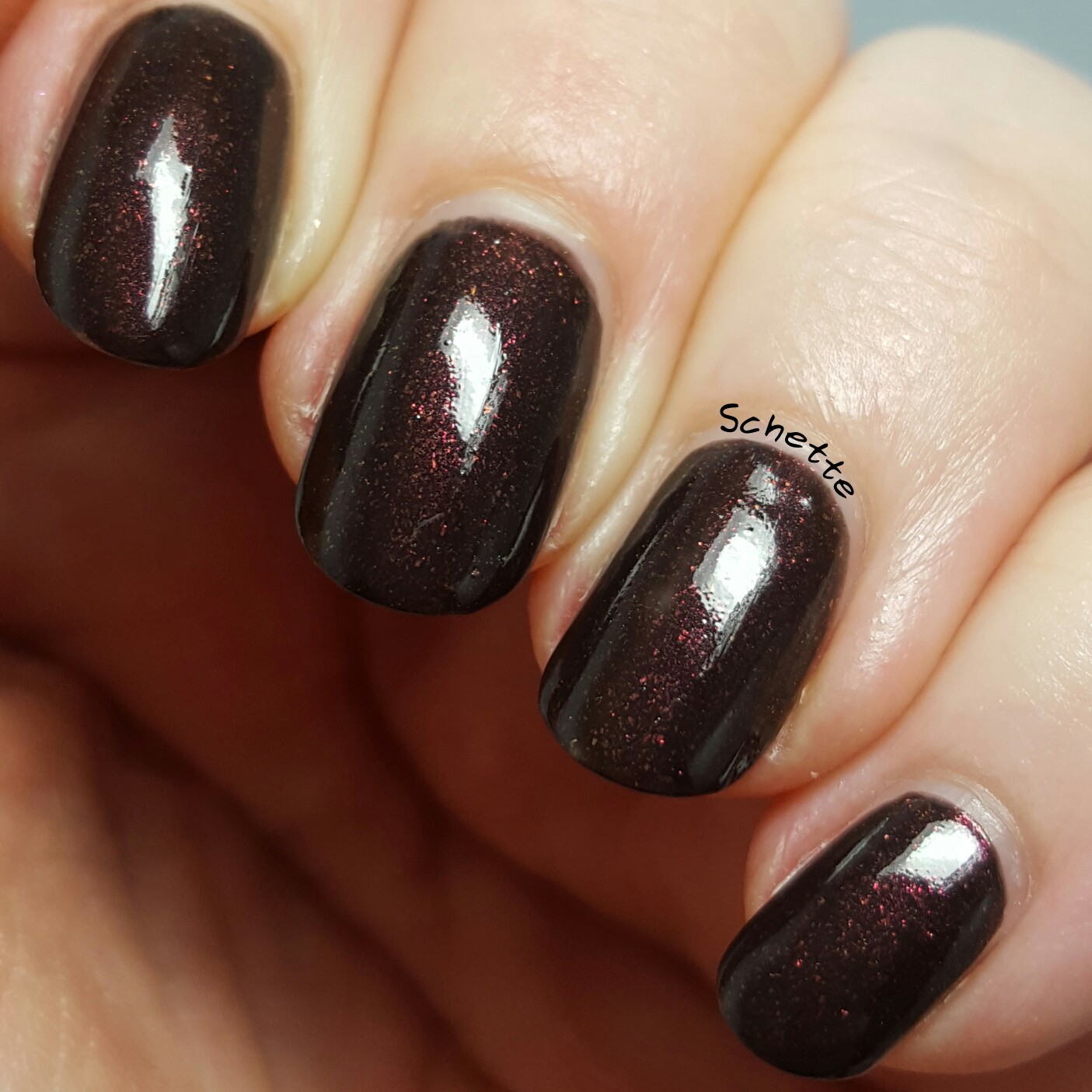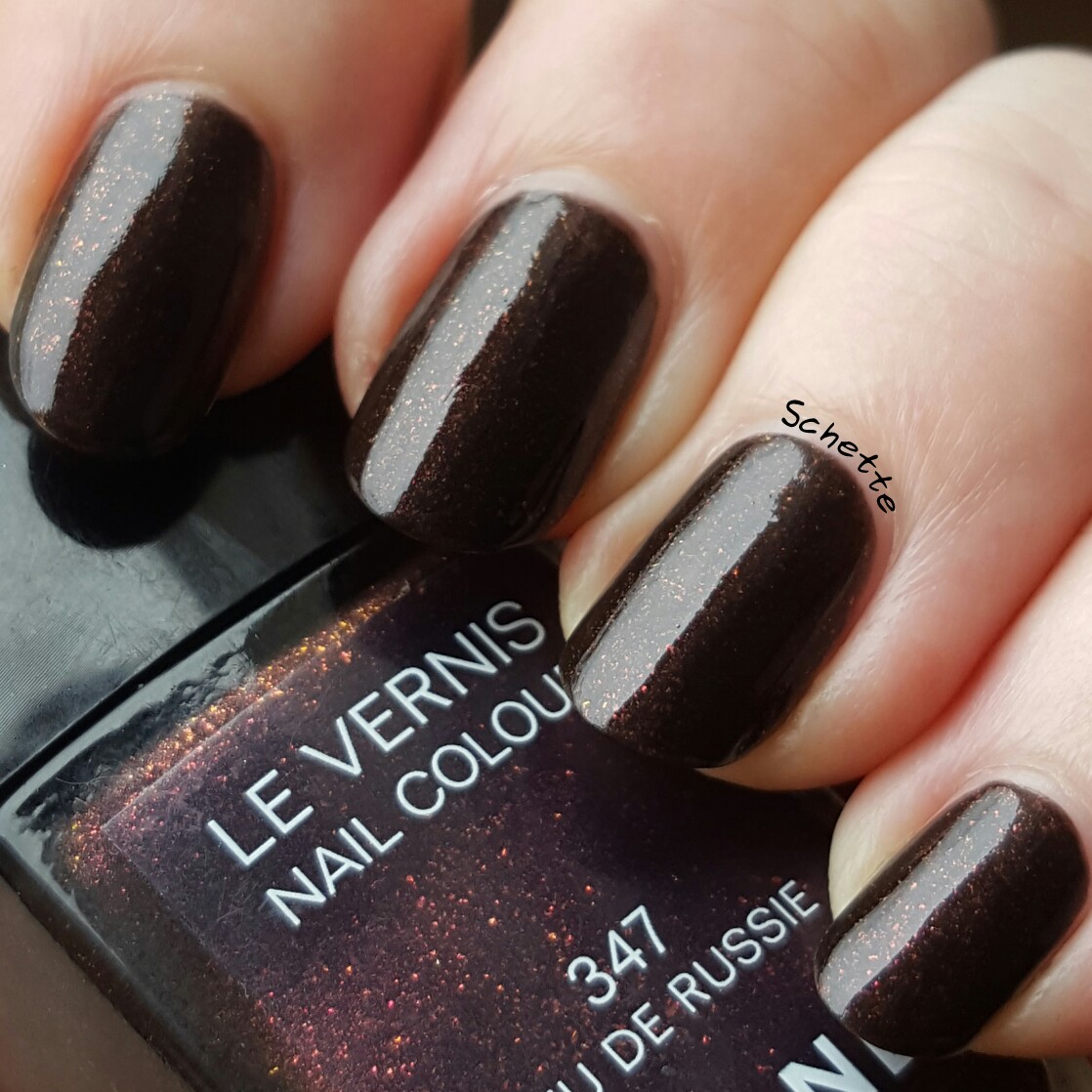 Lumière naturelle
Natural light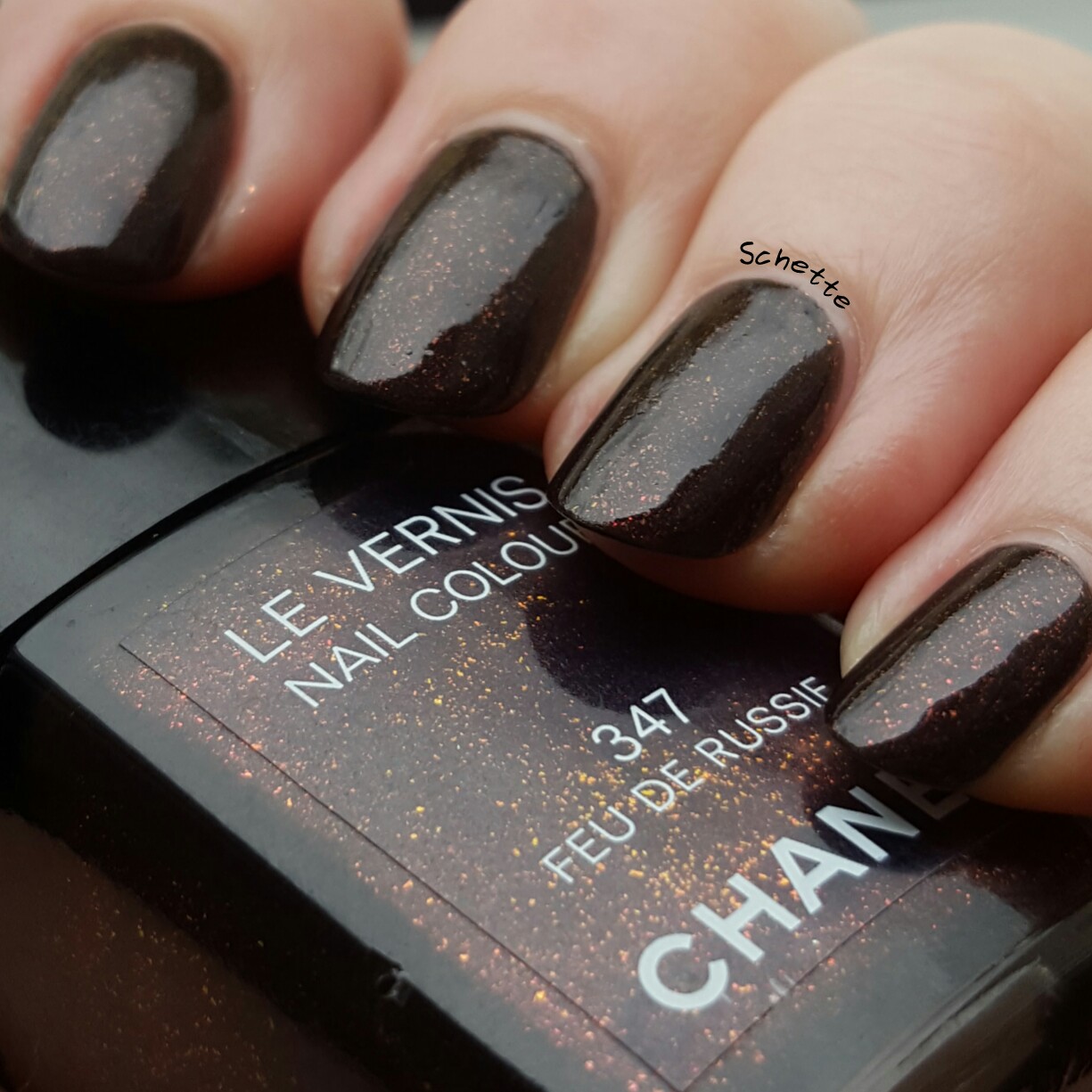 Bilan
Le vernis s'est appliqué très facilement, comme très souvent pour les Chanel, il a aussi cette touche de mystère des Chanel qui sont super sombre mais avec une lumière intérieure. J'ai juste été un peu déçue que le feu soit si marron sur moi (on le voit bien rouge dans la bouteille pourtant)...
The polish applied very easily, like so often with Chane, and it also has the little mystery touch that every Chanel own, super dark but with an inside light. I was just a bit disapointed that fire was so brown on me (altrough you can see it very red in the bottle)...
Schette, le 9 juillet 2016
Vous pourriez aussi aimer / You can also like :