Celestial : Celebrate with Celestial
PERSONAL PURCHASE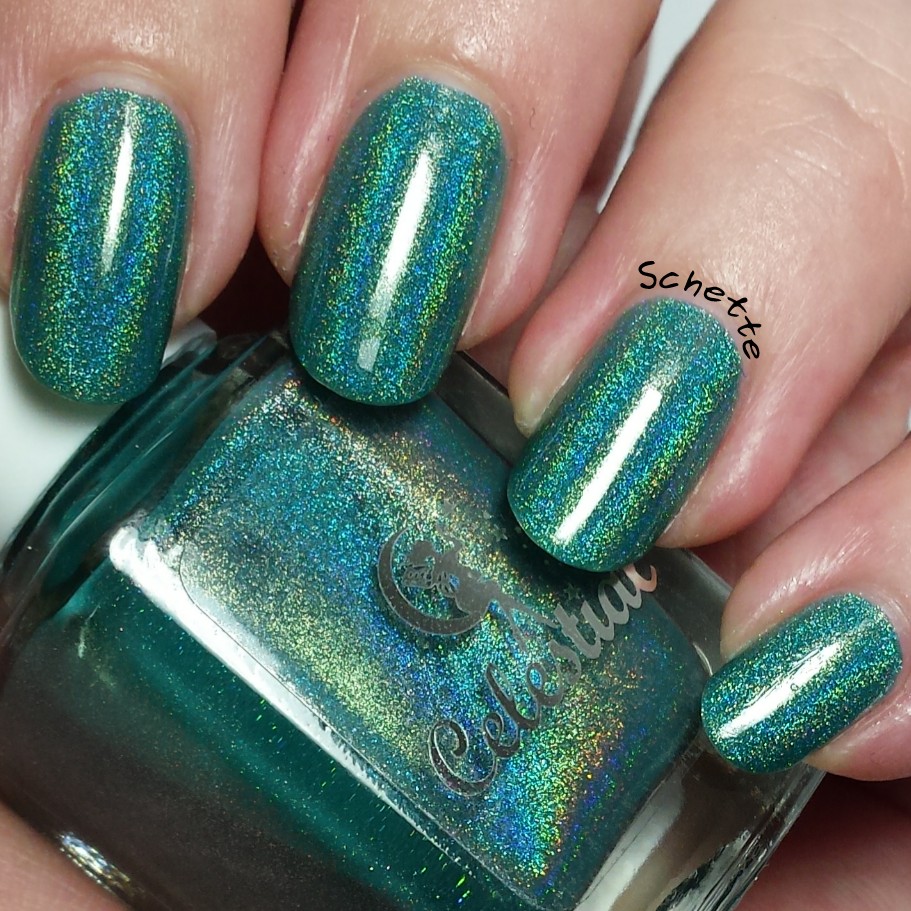 Color 4 Nails
a quelques vernis exclusifs dans sa boutique. Celui-ci s'appelle Celebrate with Celestial fait par ... Celestial. Voyons voir de plus près ....
Color 4 Nails
has some Exclusive polish in the shop. This one is called Celebrate with Celestial made by ... Celestial. Let's see it better !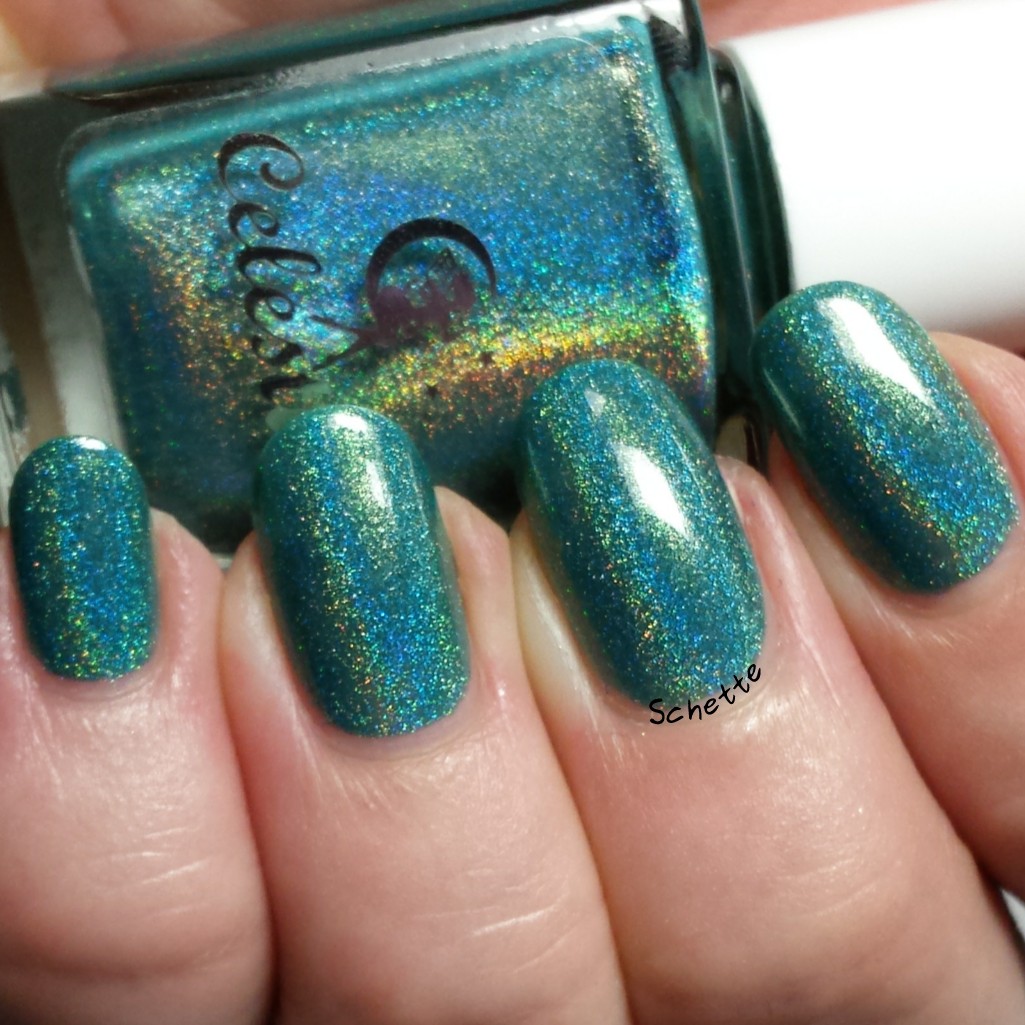 Le holo est super présent.
The holo is super present.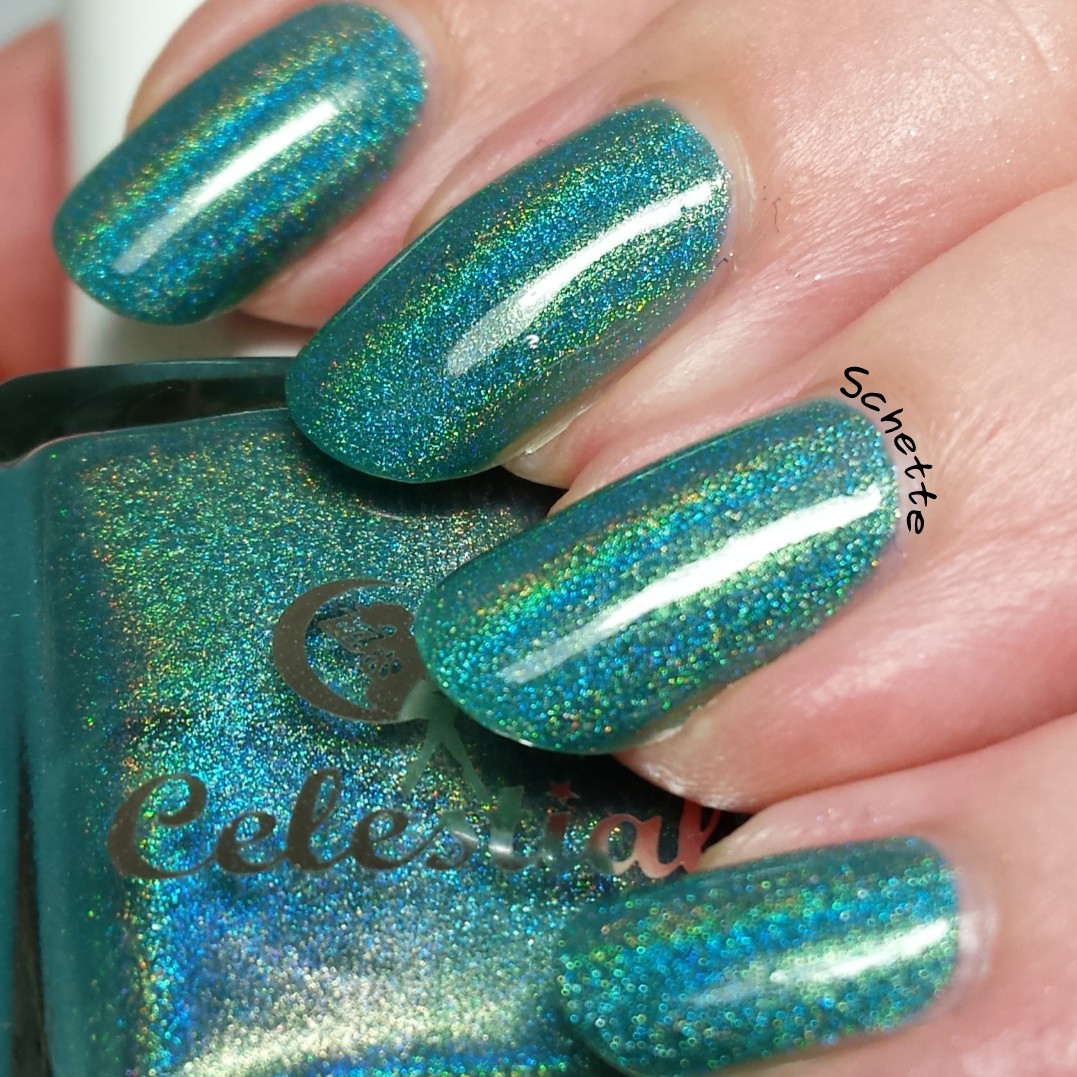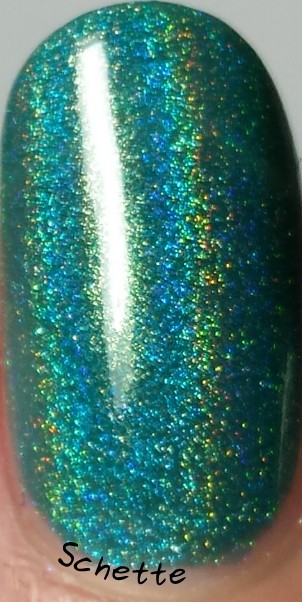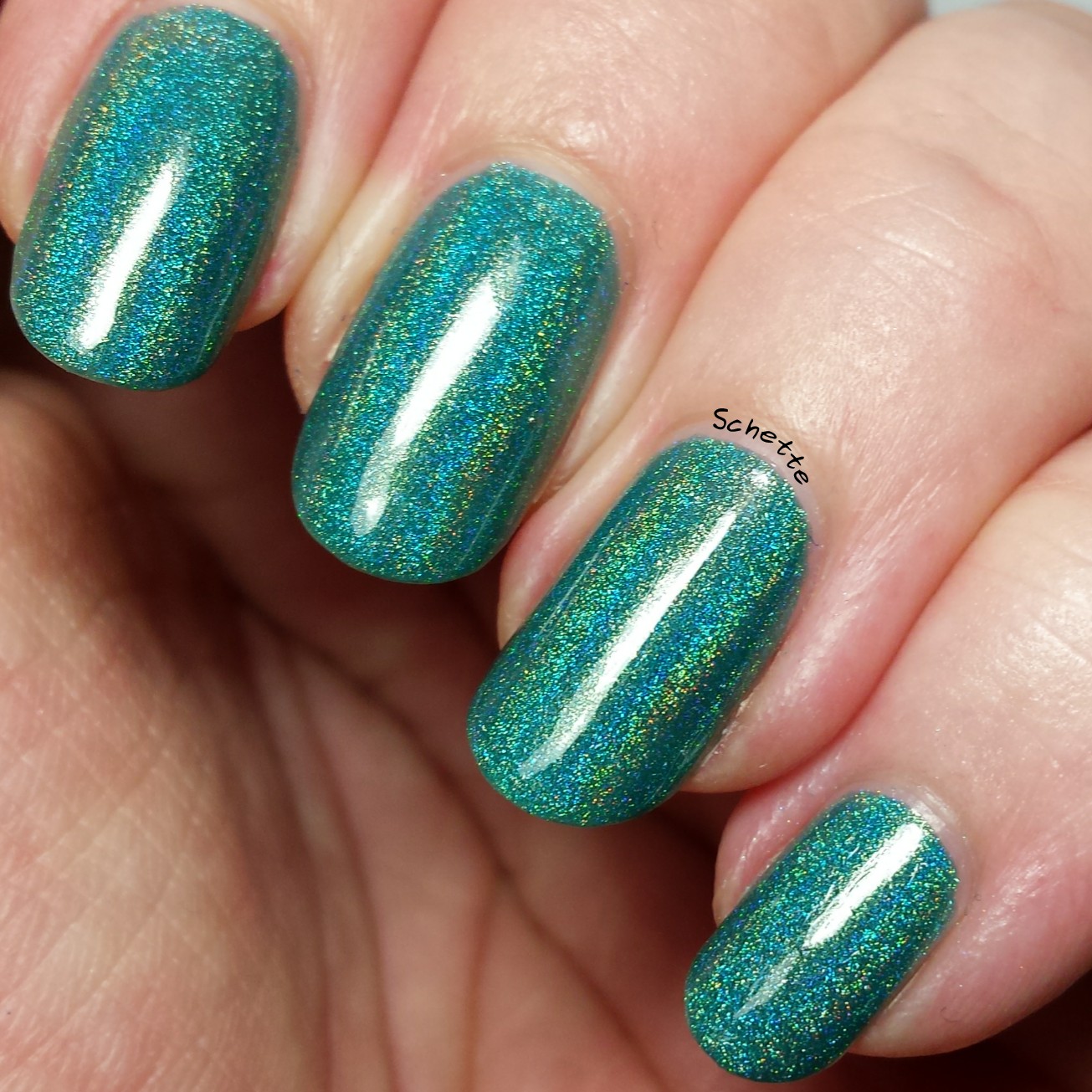 Au soleil. Je peux juste vous dire qu'il brule la rétine.
With sun. I just can say that it burs the eye :)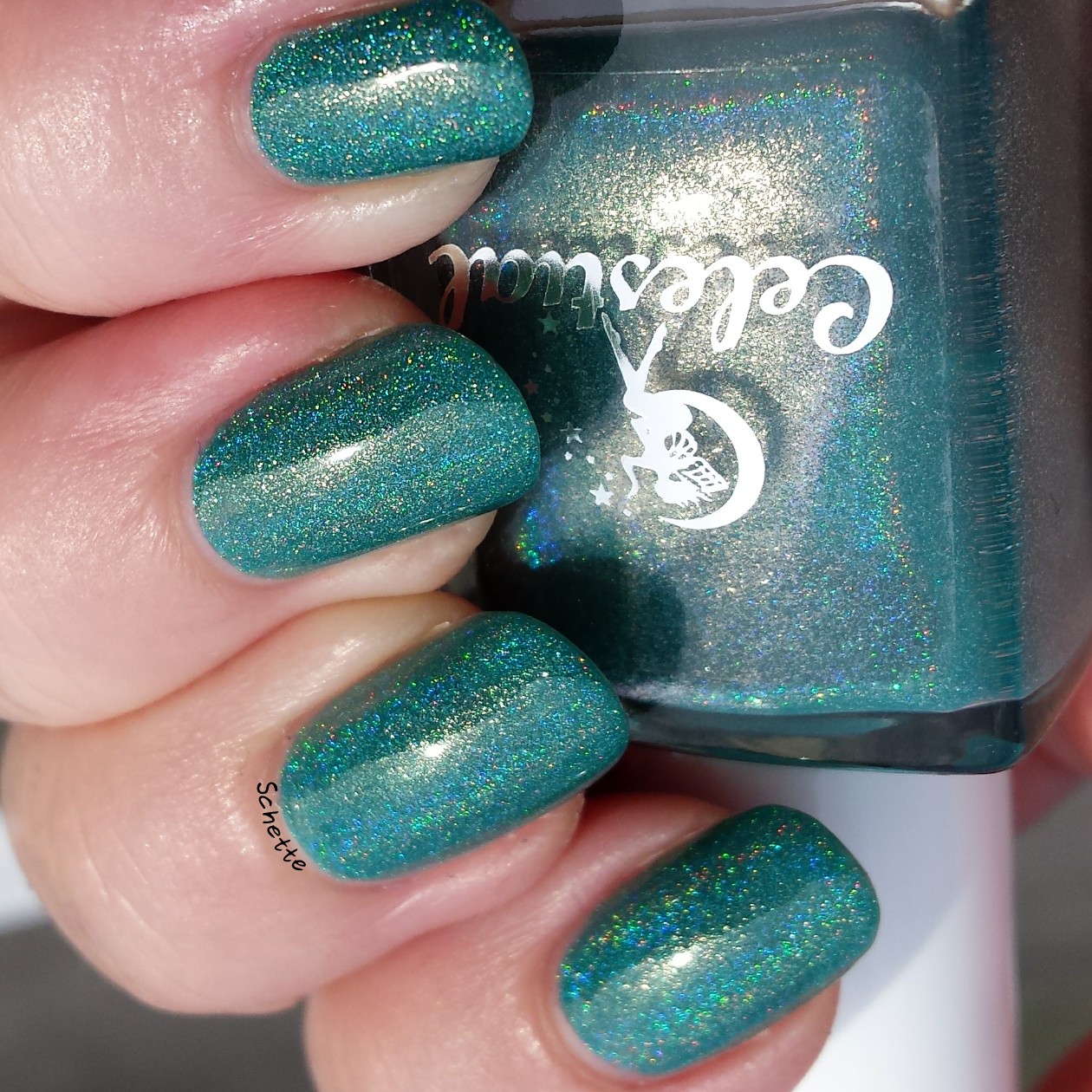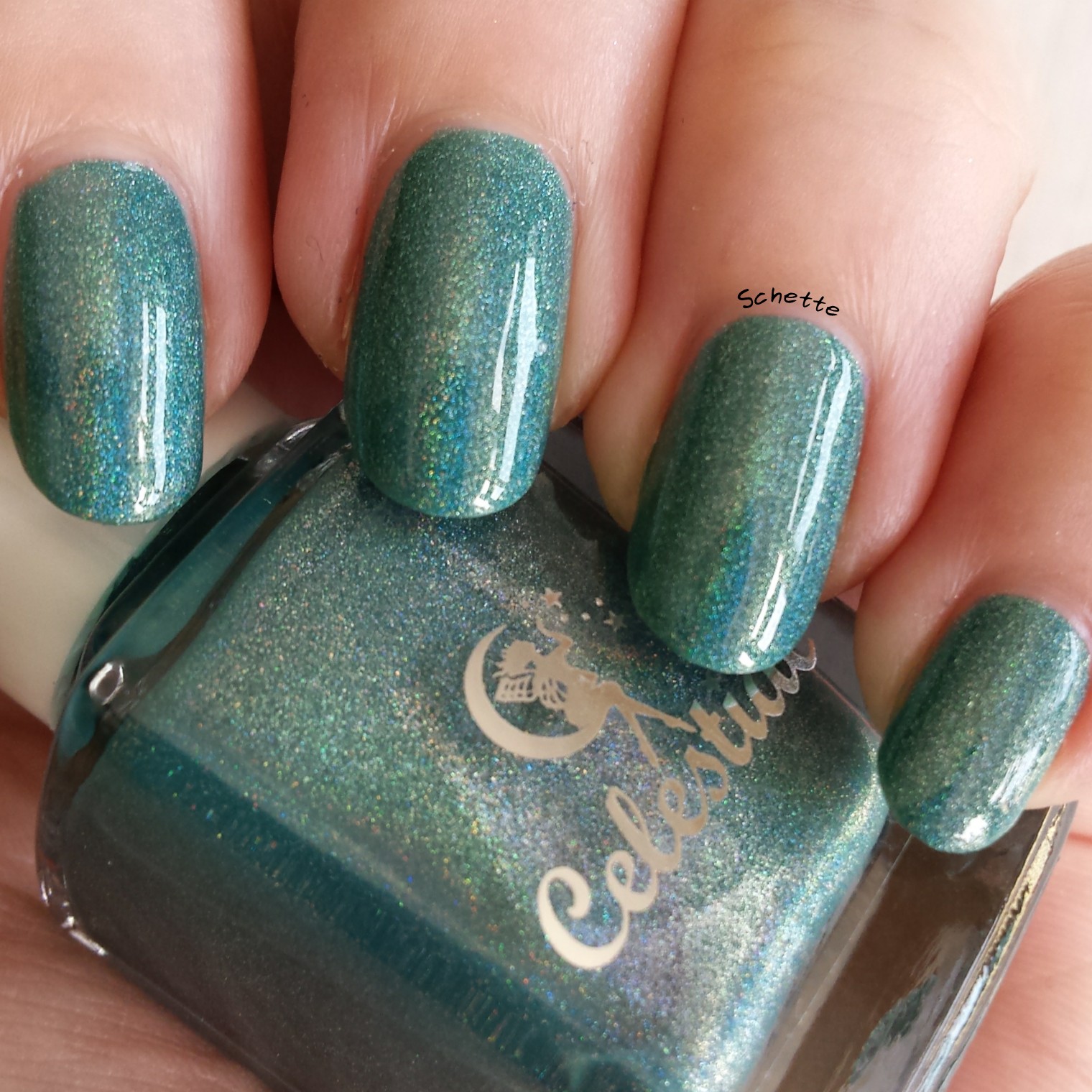 A l'intérieur, à l'ombre.
Indoor, in shade.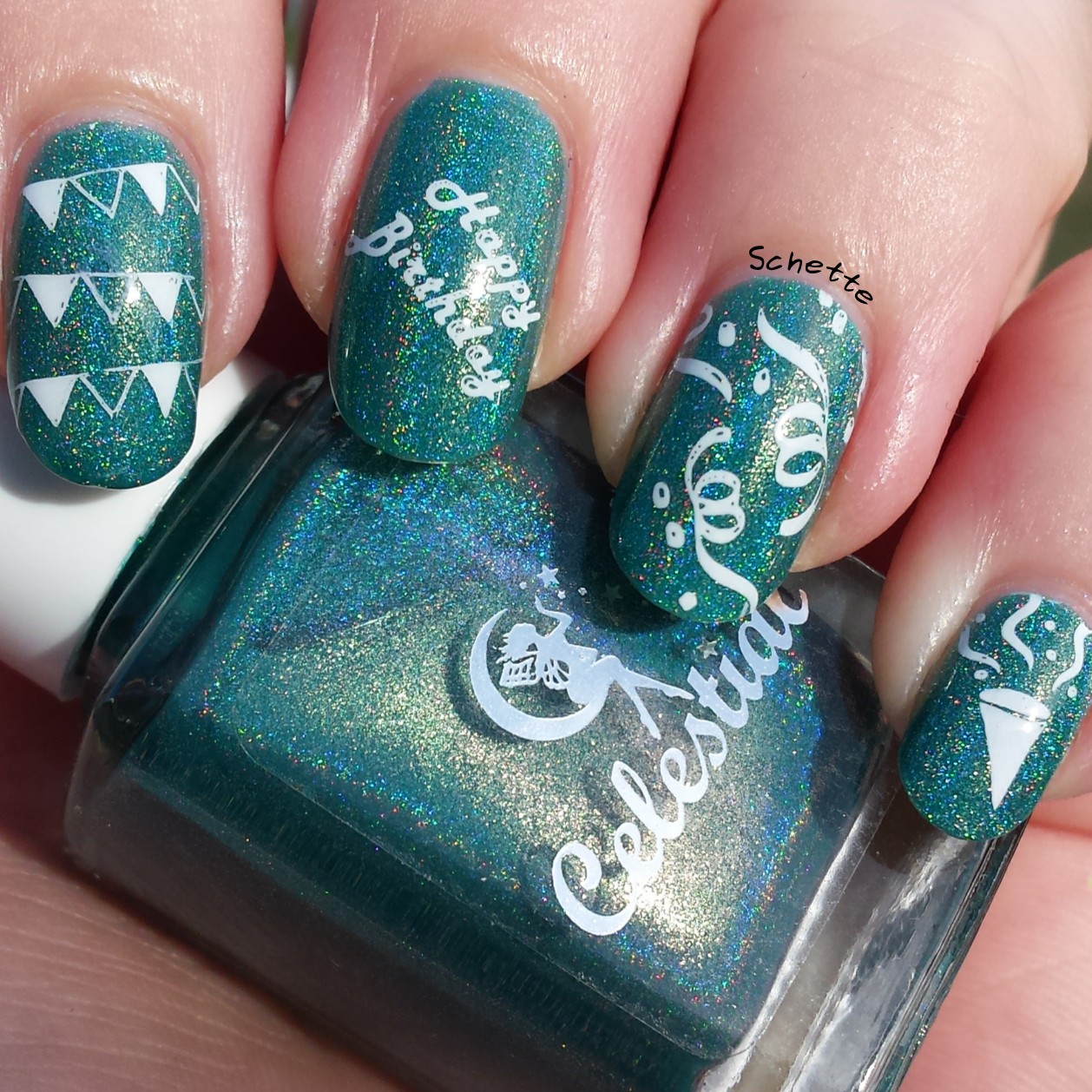 Comme c'était l'anniversaire de Nicki cette semaine, je voulais lui faire un petit clin d'oeil avec ce stamping réalisé avec la plaque Nailways - Spring Time - Birthday Cake. Et elle nous fait un cadeau également, un vernis mystère offert pour toute commande de 20 AUD hors frais de port sur la boutique (fin le 11:59pm 28/8/2015 ACST). Et j'ai entendu dire que c'est un vernis dont on ne peut pas se passer (duquel peut-on ?)
Since it was Nicki's Birthday this week I wanted to make a little something for her with this stamping done with plate Nailways - Spring Time - Birthday Cake. She's also making us a gift by adding a mystery polish for every order more than 20 AUD before shipping on the shop (end on 11:59pm 28/8/2015 ACST). And I've heard that this is a polish that you don't want to miss (but which one do we want to ?)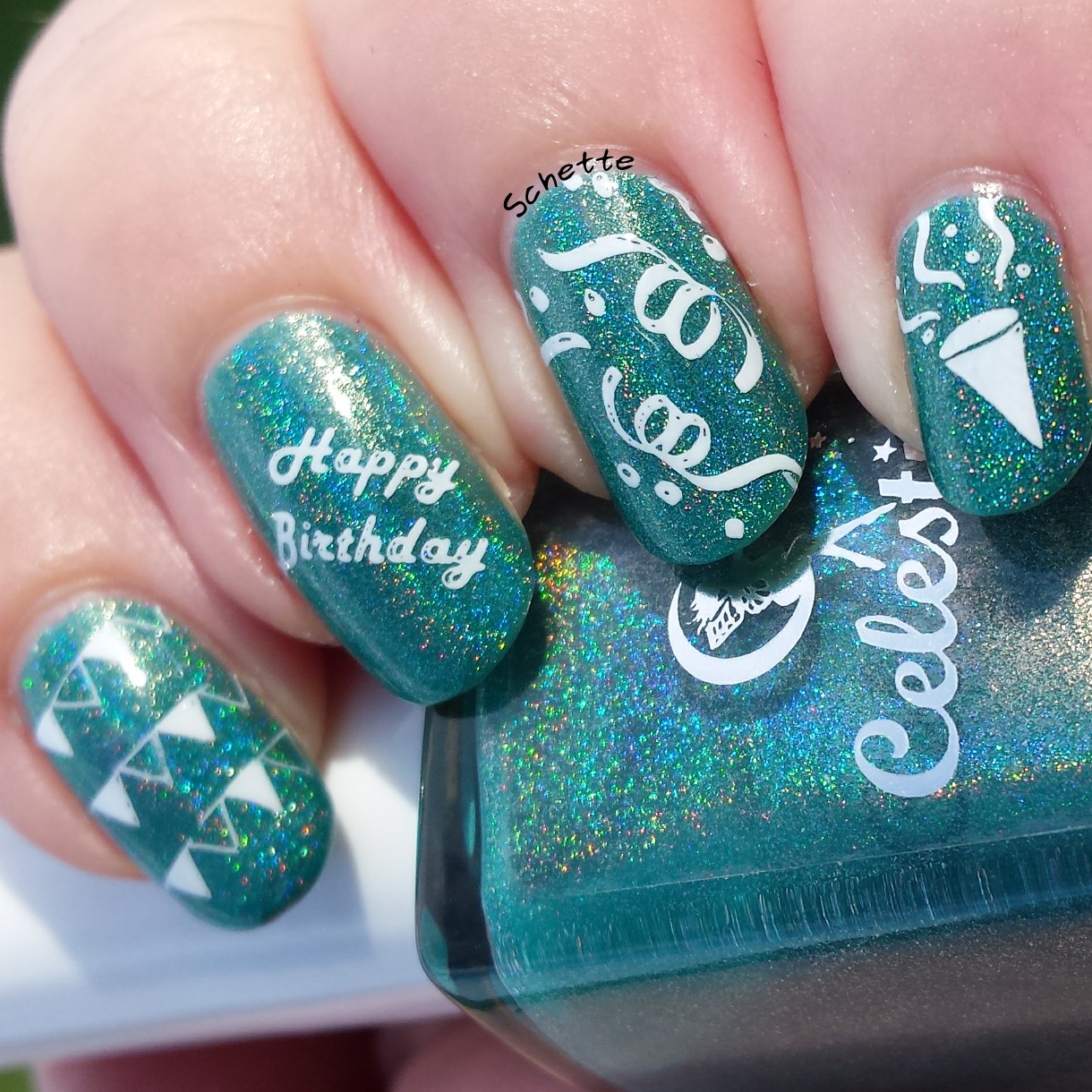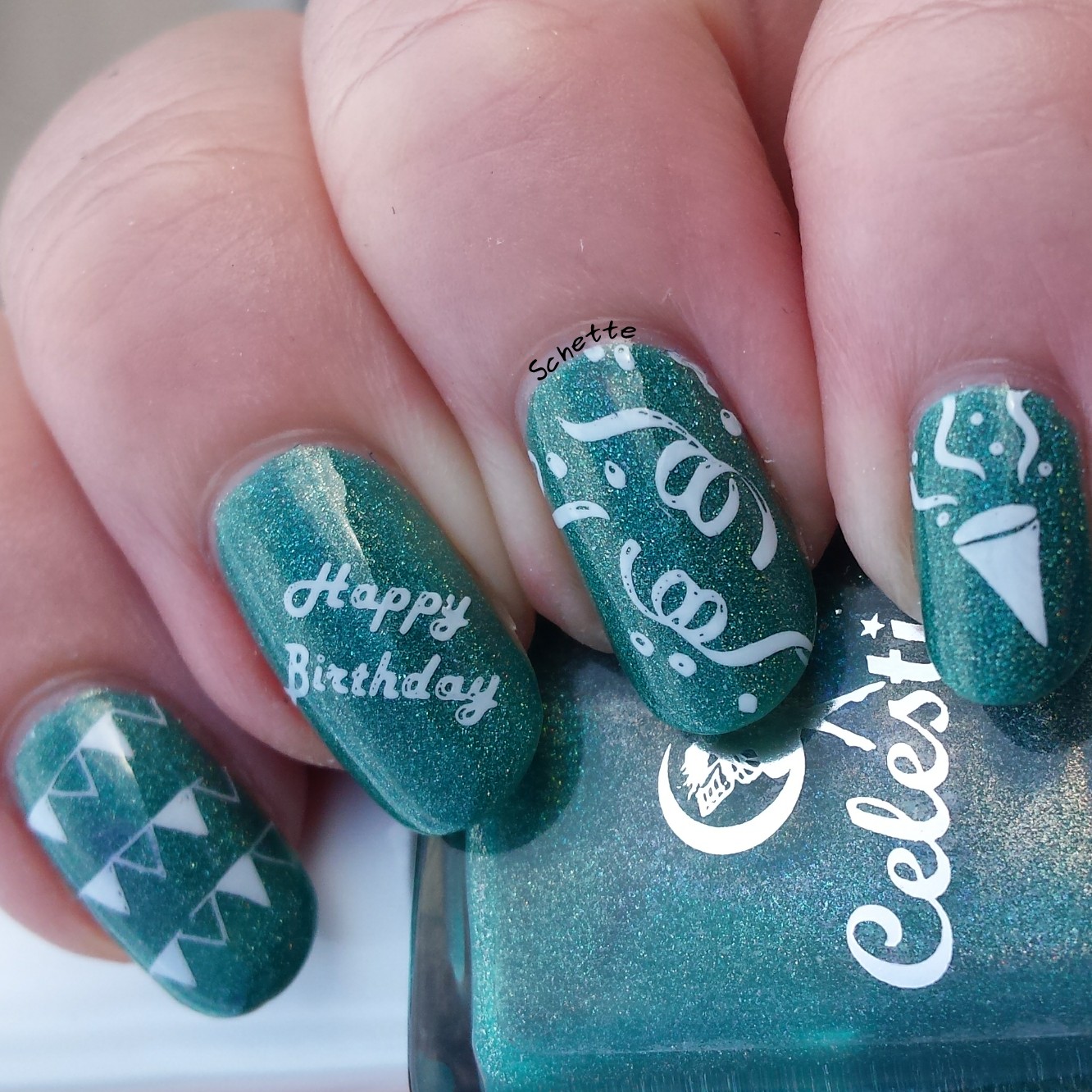 Bilan
Je l'ai posé en deux couches avec top coat. L'application était très facile, et le séchage très rapide. Je vous en montre quelques autres très bientôt et je souhaite encore un très bon anniversaire à Nicki :)
I worn it in two coats with top coat. The application was easy, and the dry super fast. I will show you some others very soon and I wish once again a happy Birthday to Nicki :)
Schette, le 27 aout 2015
Vous pourriez aussi aimer / You can also like :