Carpe Noctem Cosmetics - Under a Glass Moon
Vous pourrez trouver cette marque sur la
boutique
.
You can find this brand on the shop .


PRESS SAMPLE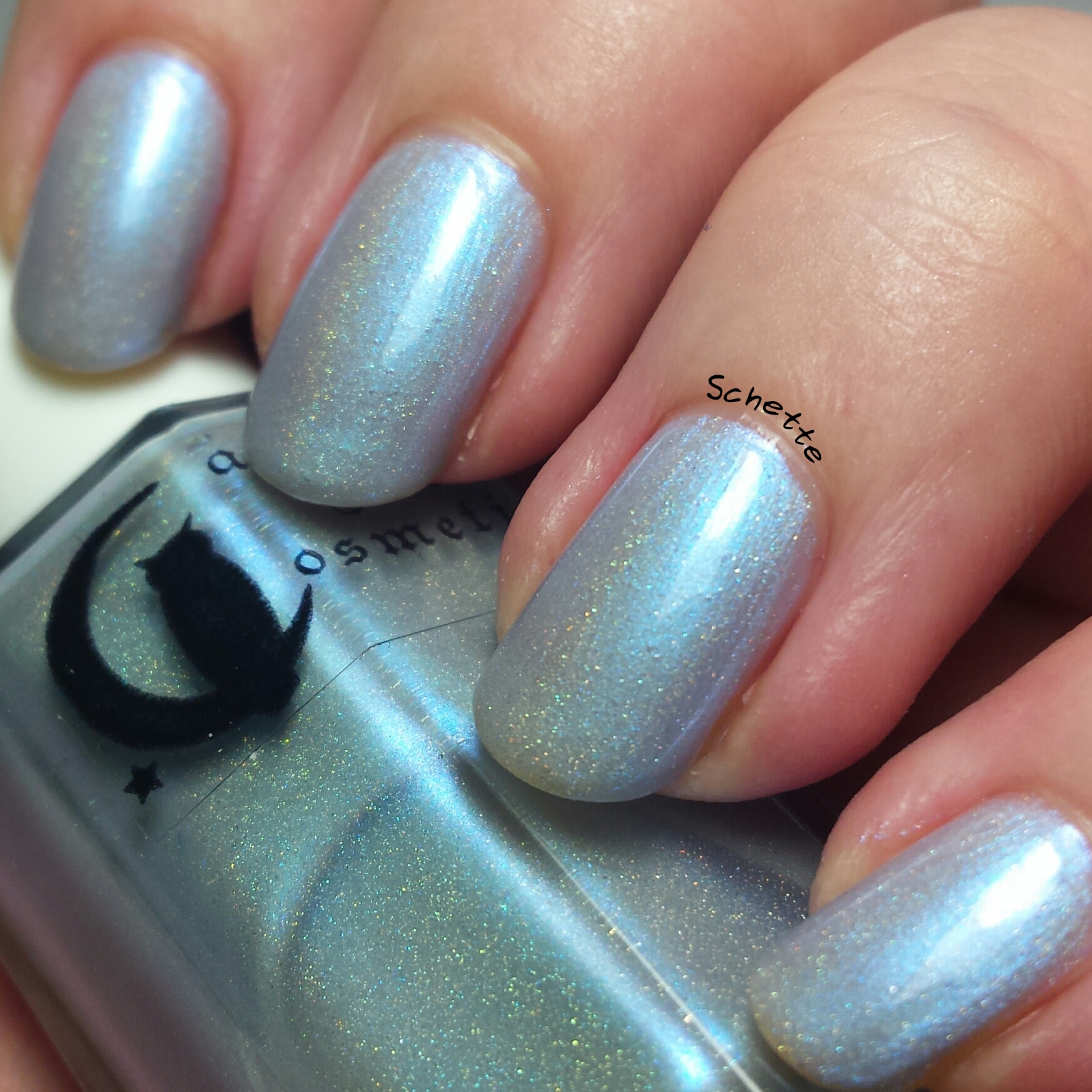 Aujourd'hui, je voulais vous présenter ce petit Carpe Noctem qui sortira pour le jour du "boxing day", comme son nom le suggere (ou pas) a lieu le 26 décembre à midi EST. C'est une edition limitée qui sera faite en 50 exemplaires au prix de $10 pièce. Je l'ai posé en deux couches, avec top coat.
Today, I want to show you this little Carpe Noctem that will be release on "boxing day", December 26th at 12 noon EST. That's a Limited edition that will be released in 50 pieces dor $10 each. I worn it in two coats, with top coat.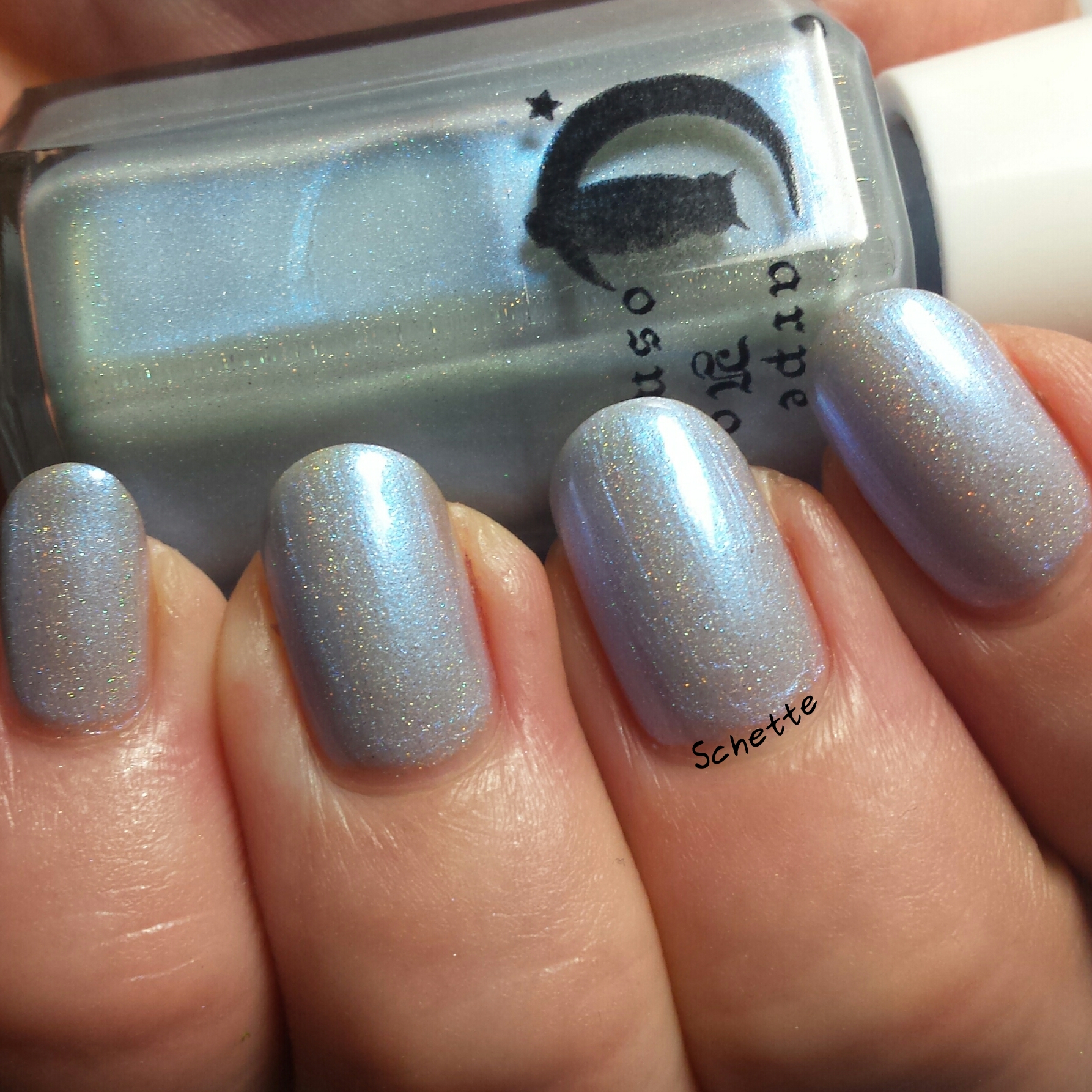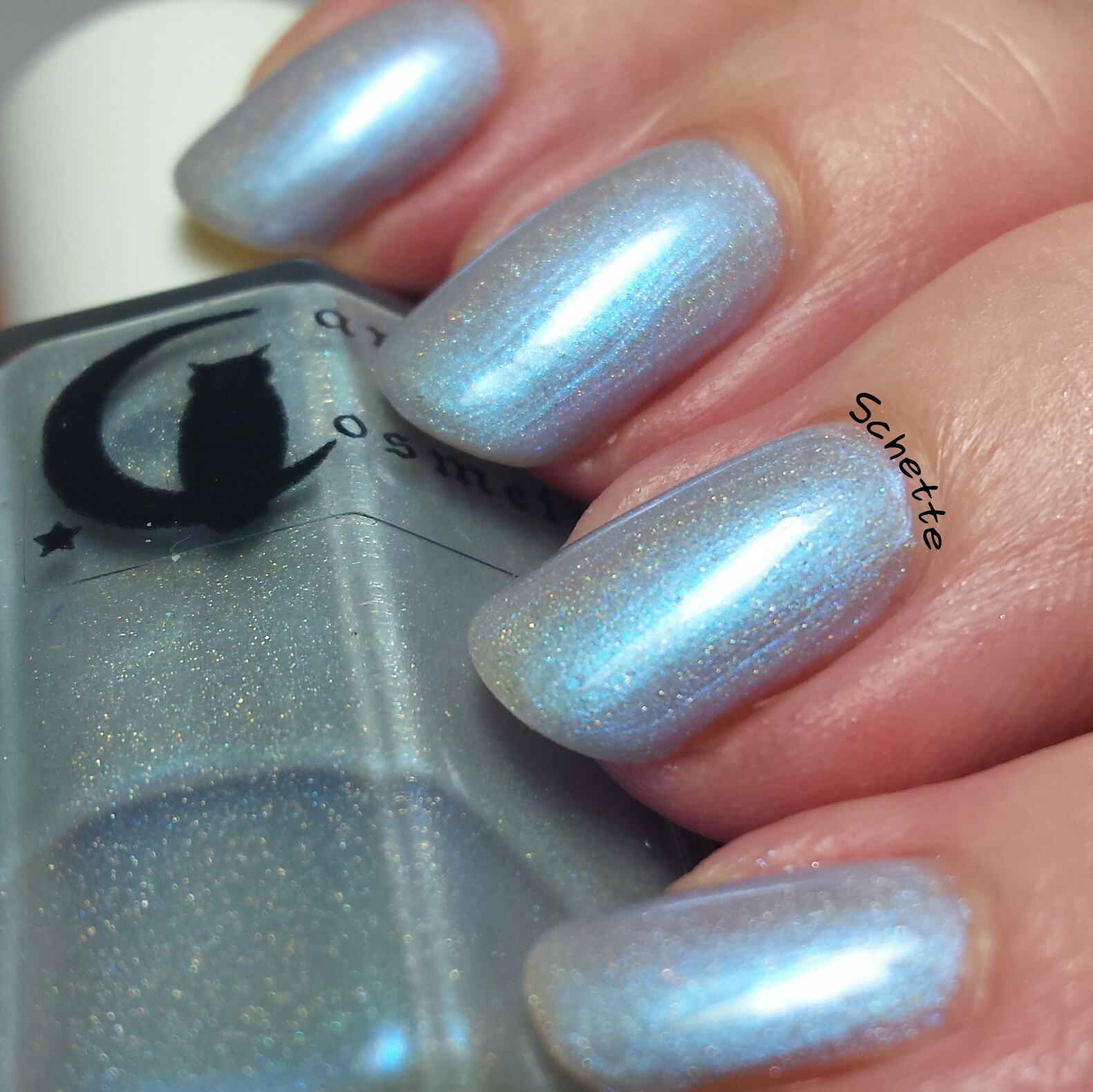 C'est un magnifique bleu givré avec un énorme flash bleu. Moi je suis complètement fan !
It's a wonderfull ice blue with a strong blue flash. I'm totally mad about it !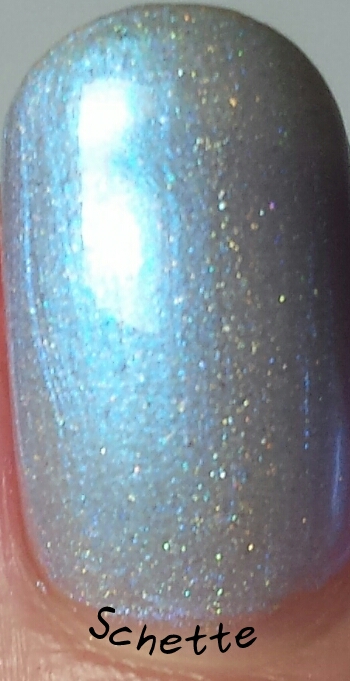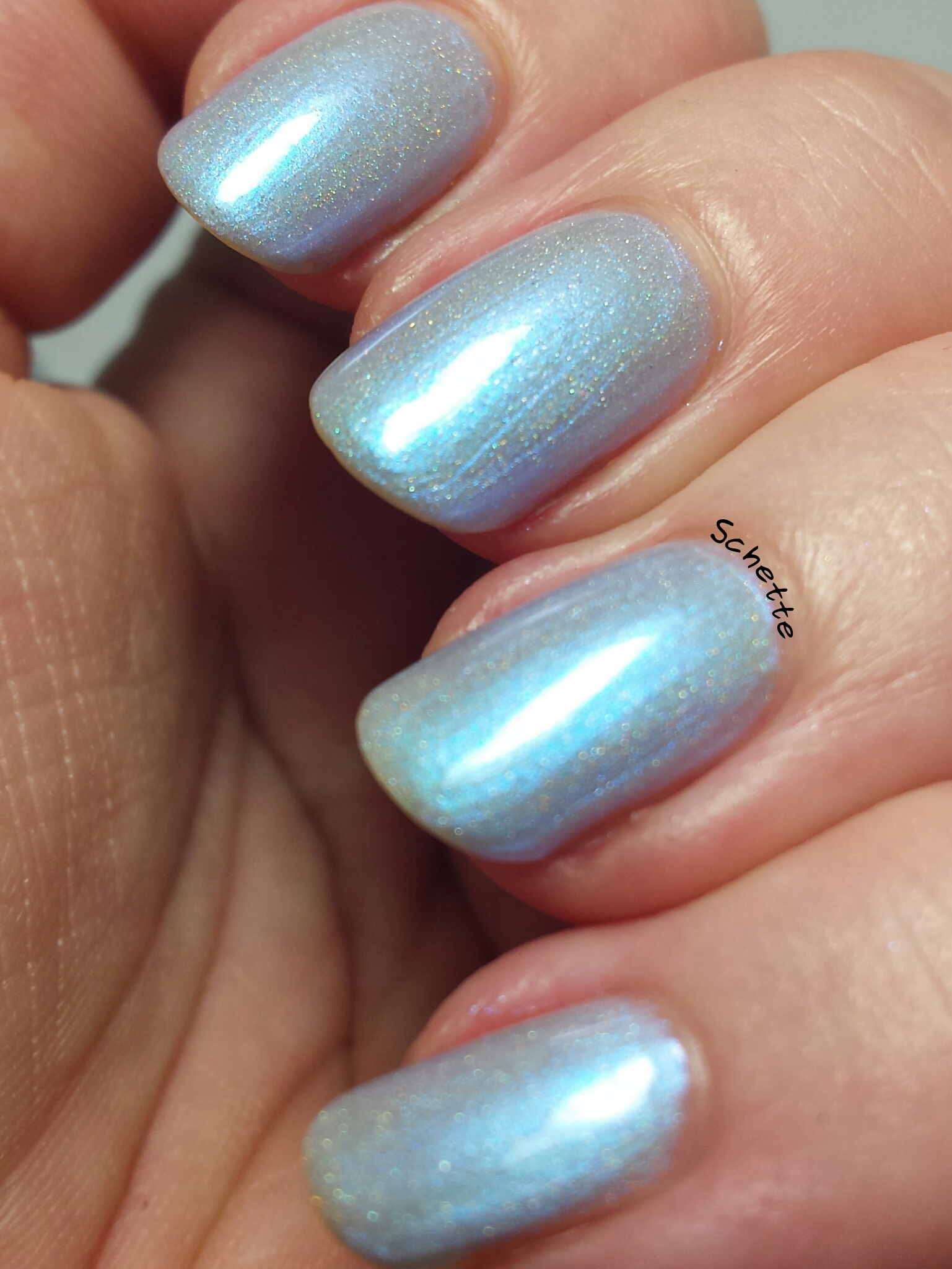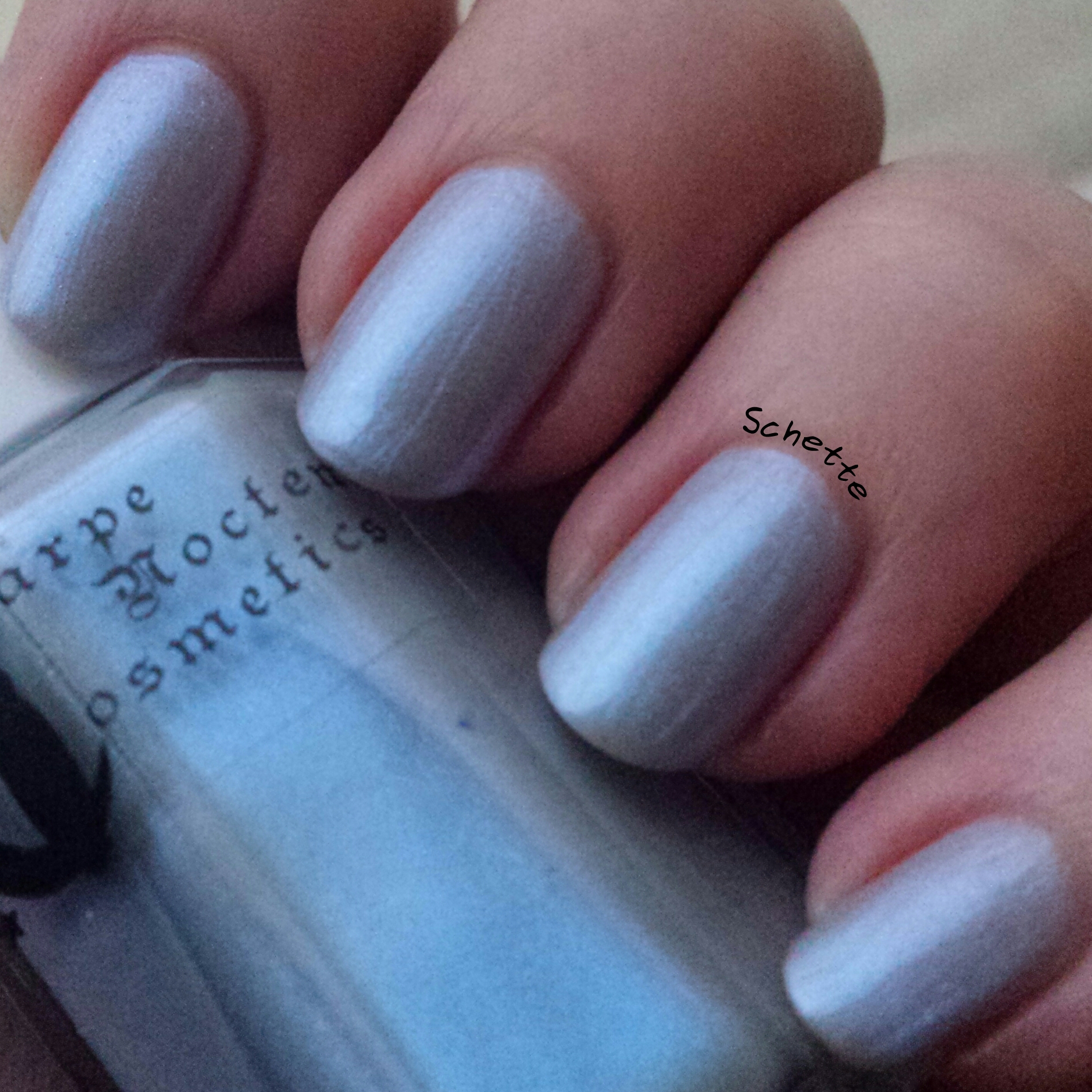 A l'ombre, on ne voit pas le flash, mais on voit bien le coté givré.
In shade, we don't see the flash, but we can easily see the frozen size.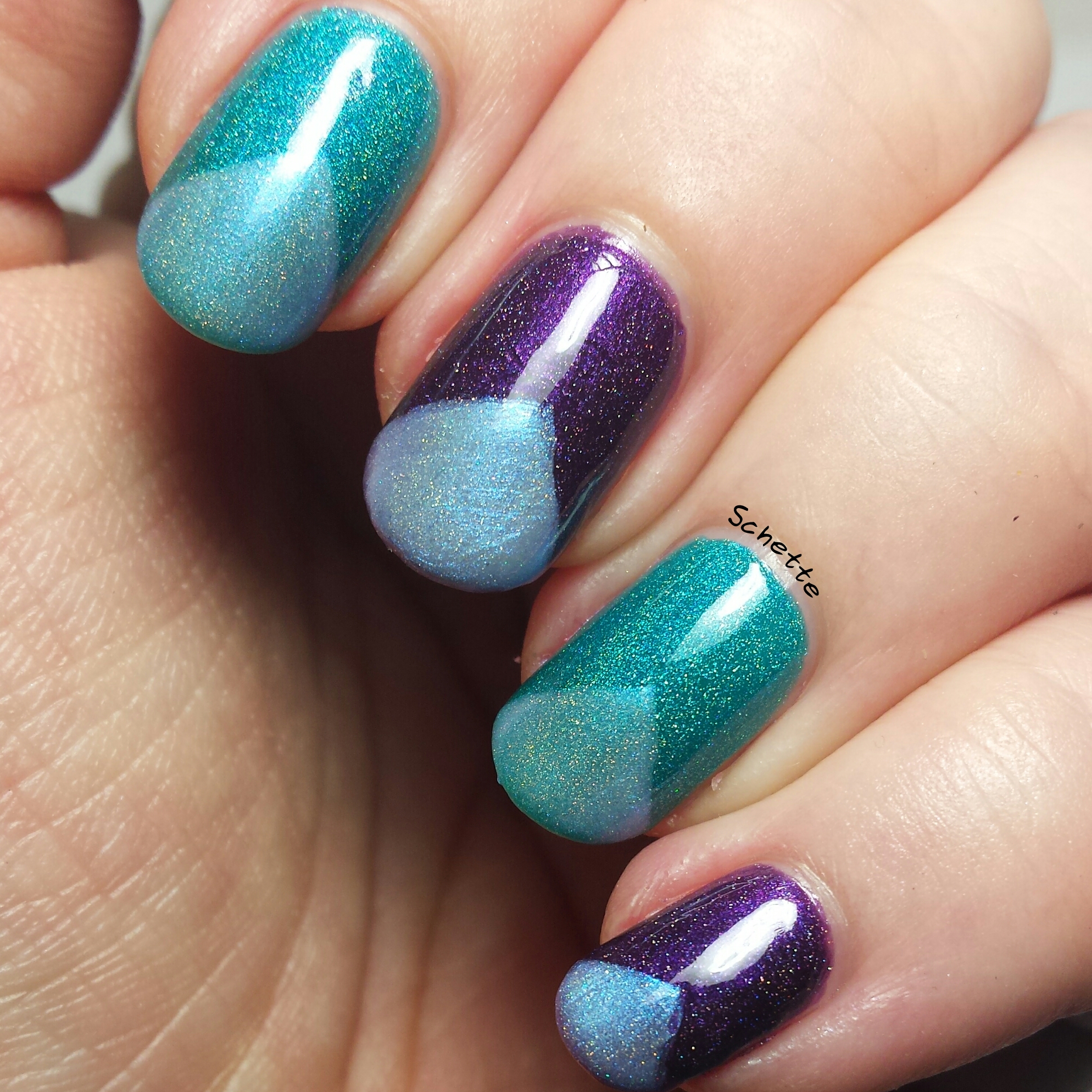 Il peut également se porter en une seule couche sur des couleurs plus sombres. Ici, j'ai utilisé le teal Calypso de The devil wears polish et le violet Tender, loving share d'Octopus Party.
It can also be worn in one coat over a darker color. Here I use the teal Calypso from The devil wears polish and the purple Tender, loving share from Octopus Party.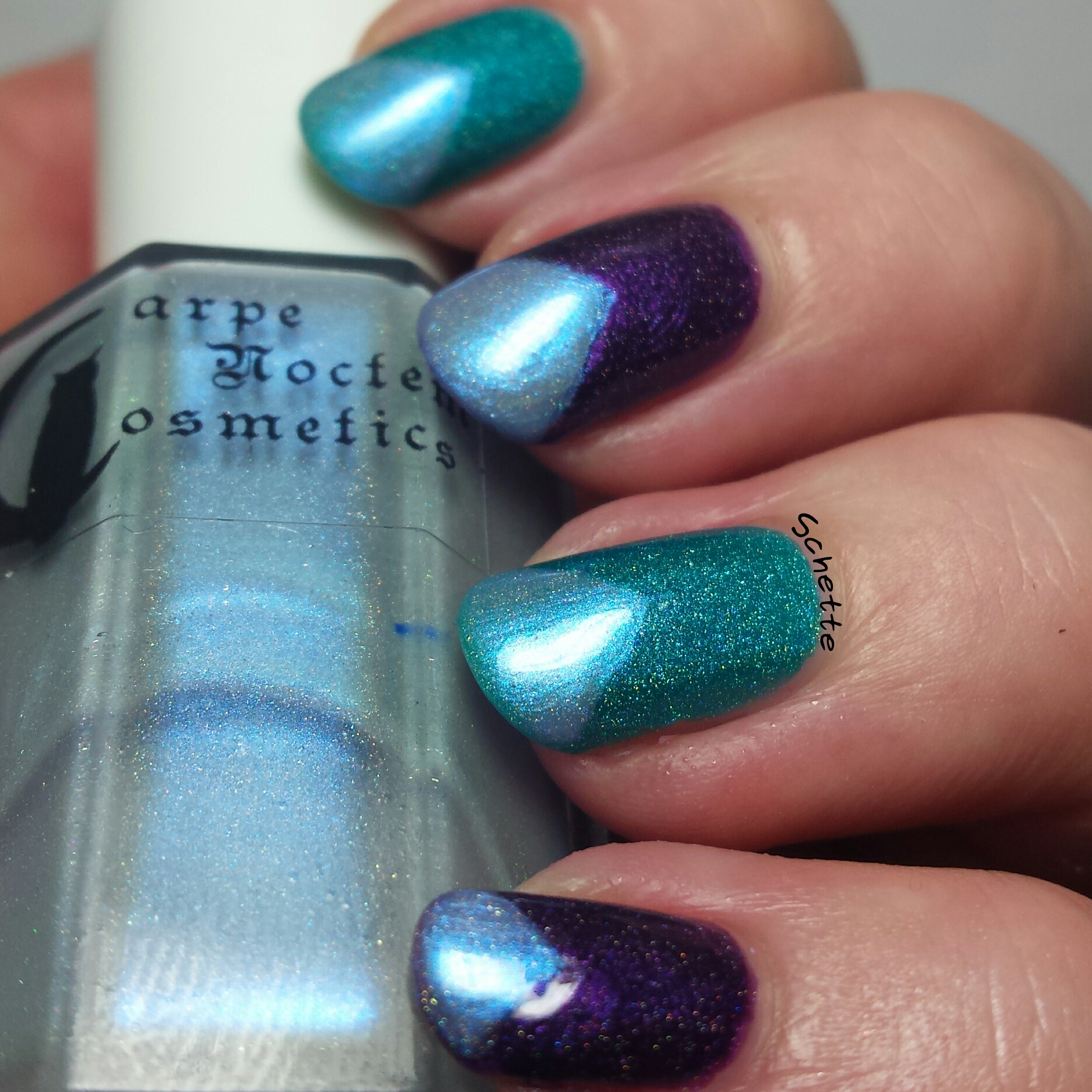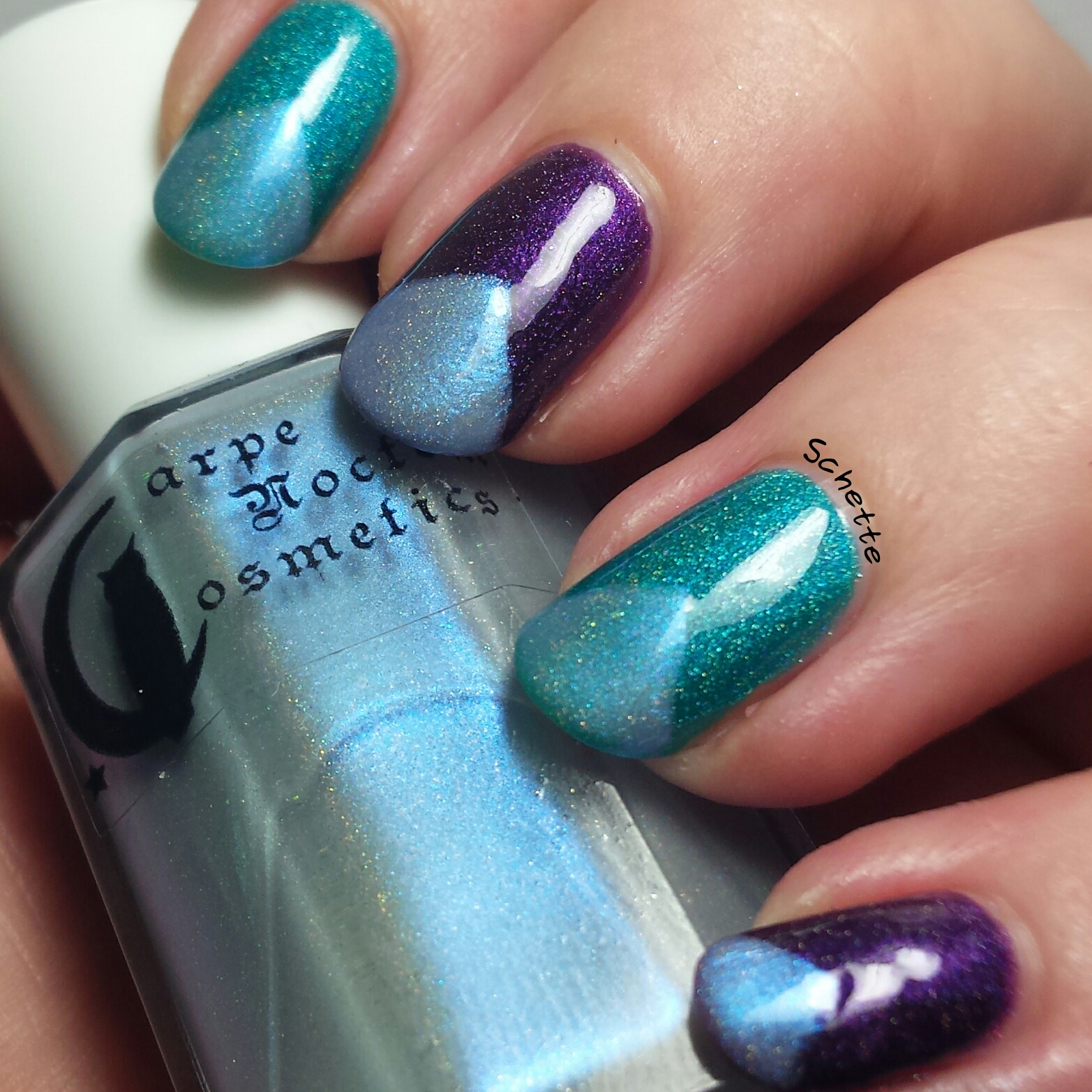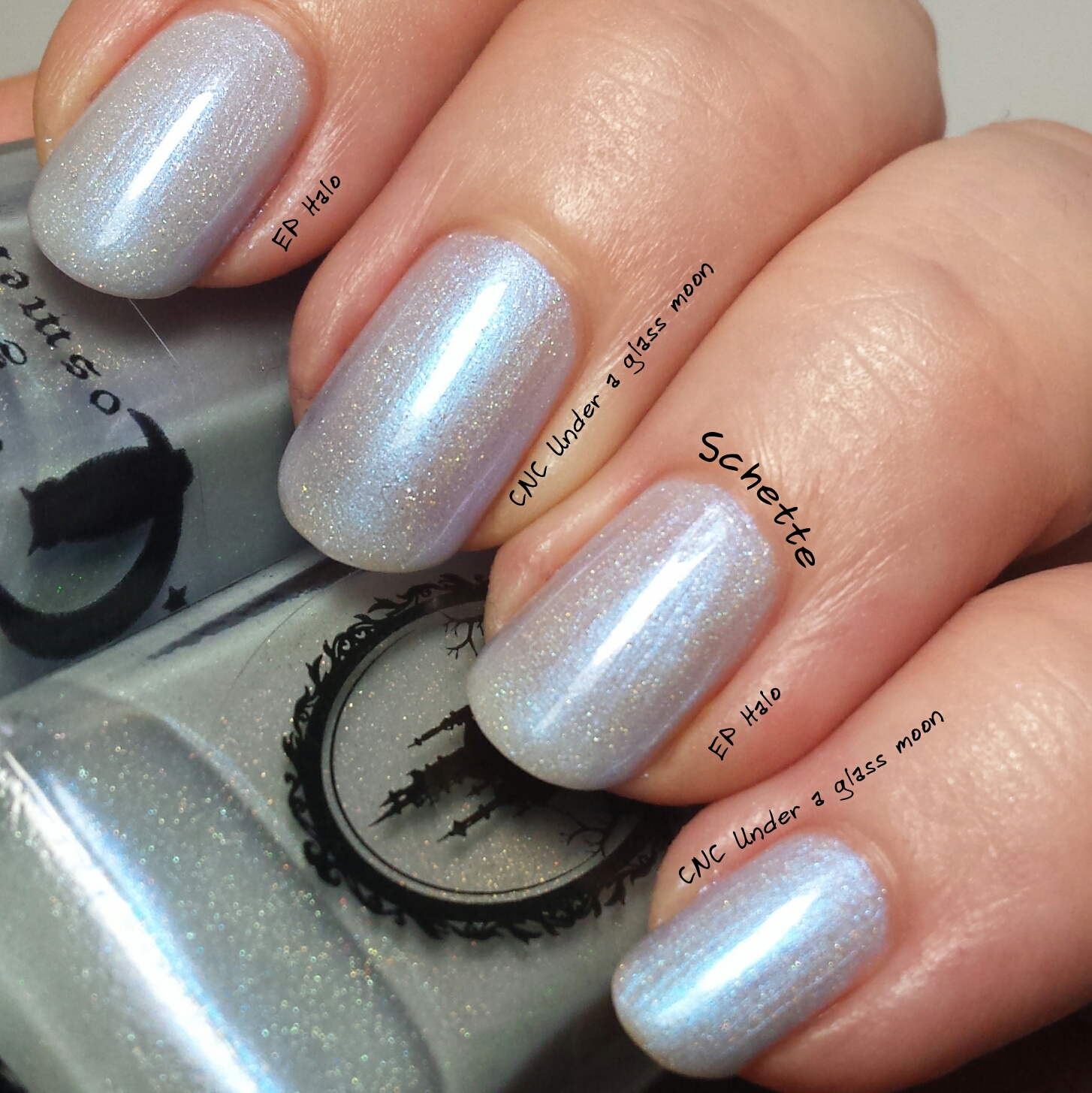 Enfin, on m'a dit quand je l'ai montré, qu'il semblait très ressemblant au Enchanted Polish Halo. Donc je les ai comparés. Je dois dire qu'effectivement, ils sont très proches, le Carpe Noctem est un peu plus opaque et donc le flash bleu ressort un peu plus. (Posé les 2 en deux couches plus top coat)
Then, I was told when I show the first shot, that it was close to Enchanted polish Halo. So I compare both. I have to say, that indeed, they are very close, the Carpe Noctem is a bit more opaque, so the blue flash is more obvious. (Worn both in two coats plus top coat).
Bilan
Voilà, j'ai fini avec cette revue. J'ai juste oublié de vous dire que le vernis a une formule parfaite comme toujours (même si avec ce type de vernis on voit toujours un peu les traces de pinceau, mais c'est le perlé qui fait ça). Le sechage se fait très rapidement. Bref, c'est un must have :).
Vous pouvez toujours rejoindre le
groupe de fans Carpe Noctem
.
So I almost finish this review. I just forgot to say that the formula is perfect as usual (even if with this kind of polish we can always see a little the traces of the brush, but all pearl polish made this). The dry is super fast. This is a must have to me :)
You can join the fan group Carpe Noctem
Schette, le 24 décembre 2014
Vous pourriez aussi aimer / You can also like :