Carpe Noctem Cosmetics - Miss Strange
PRESS SAMPLE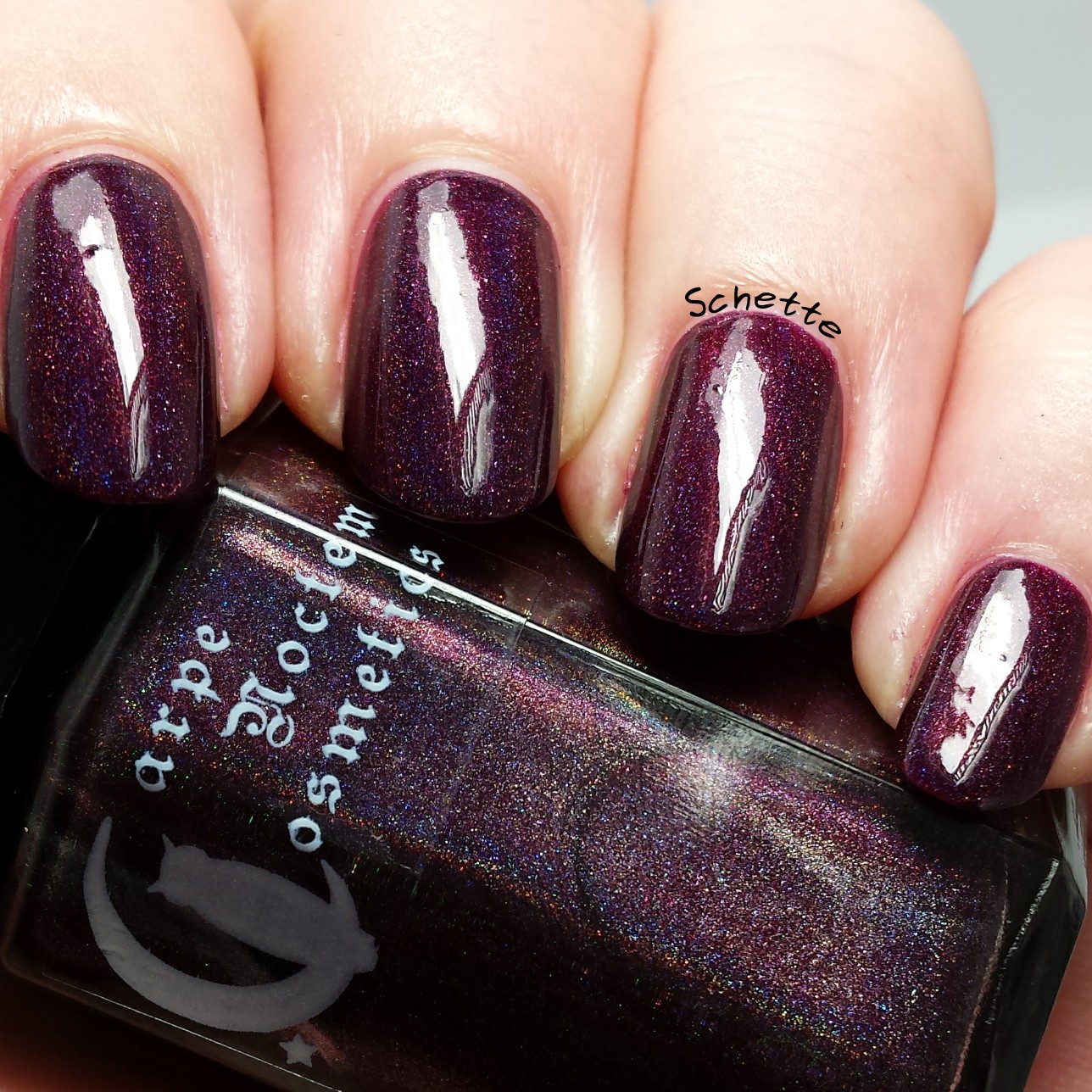 Aujourd'hui, je veux vous montrer ce joli Carpe Noctem Cosmetics qui est un groupe custom. Pour pouvoir l'acheter, vous devez faire partie
du groupe de fans
. C'est un magnifique rouge foncé / bordeaux holo. Je l'adore !
Today I want to show you this pretty Carpe Noctem Cosmetics which is a group custom. To grab it, you just have to be part of
the group
.This is a georgous deep Red / burgundy filled with holo. I love it :)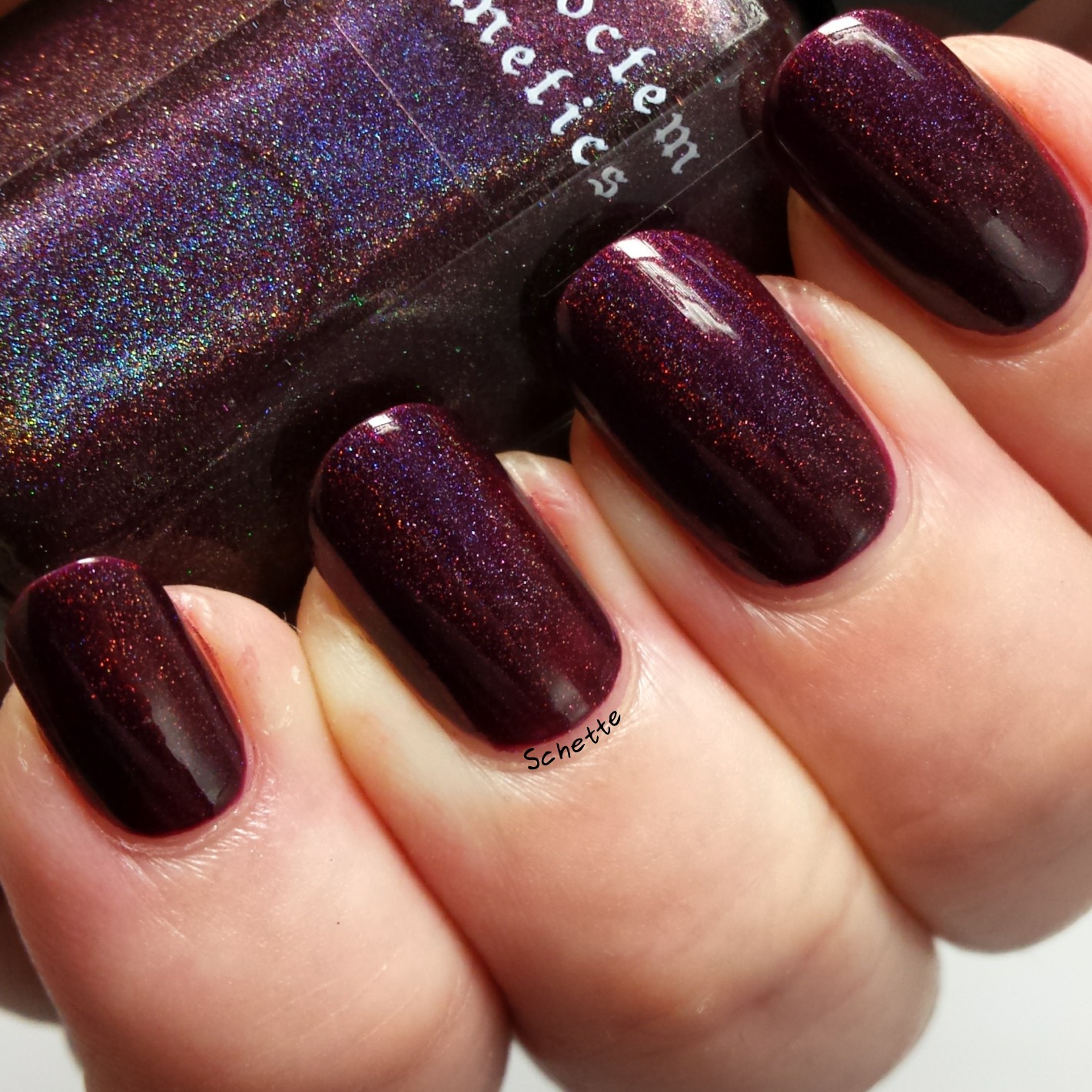 Comme toujours, je l'ai posé en deux couches plus top coat. Je n'ai eu aucuns soucis à l'application et le séchage est toujours parfait.
Like usualy, I worn it in two coats with top coat. I had no issues to apply it and the dry is always perfect.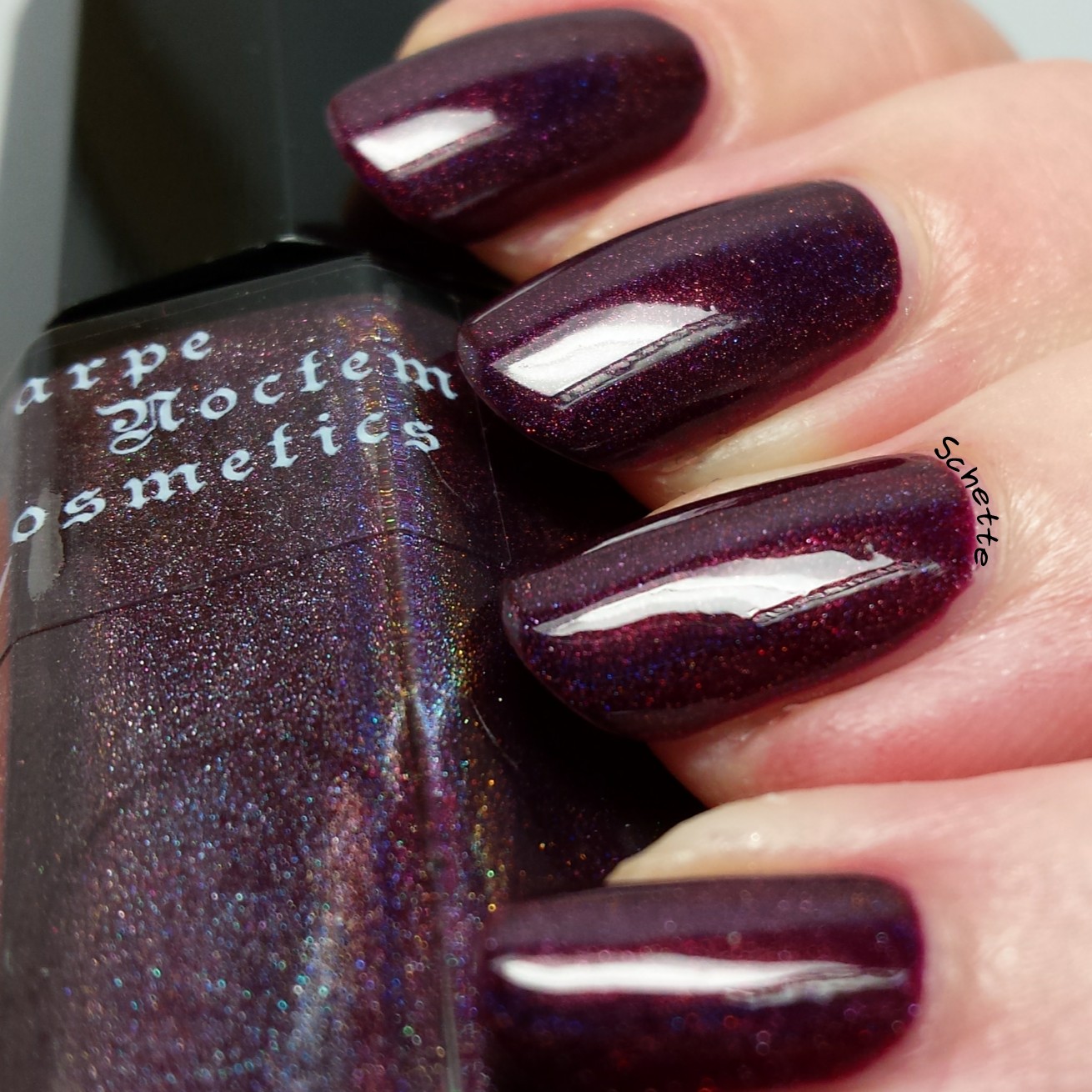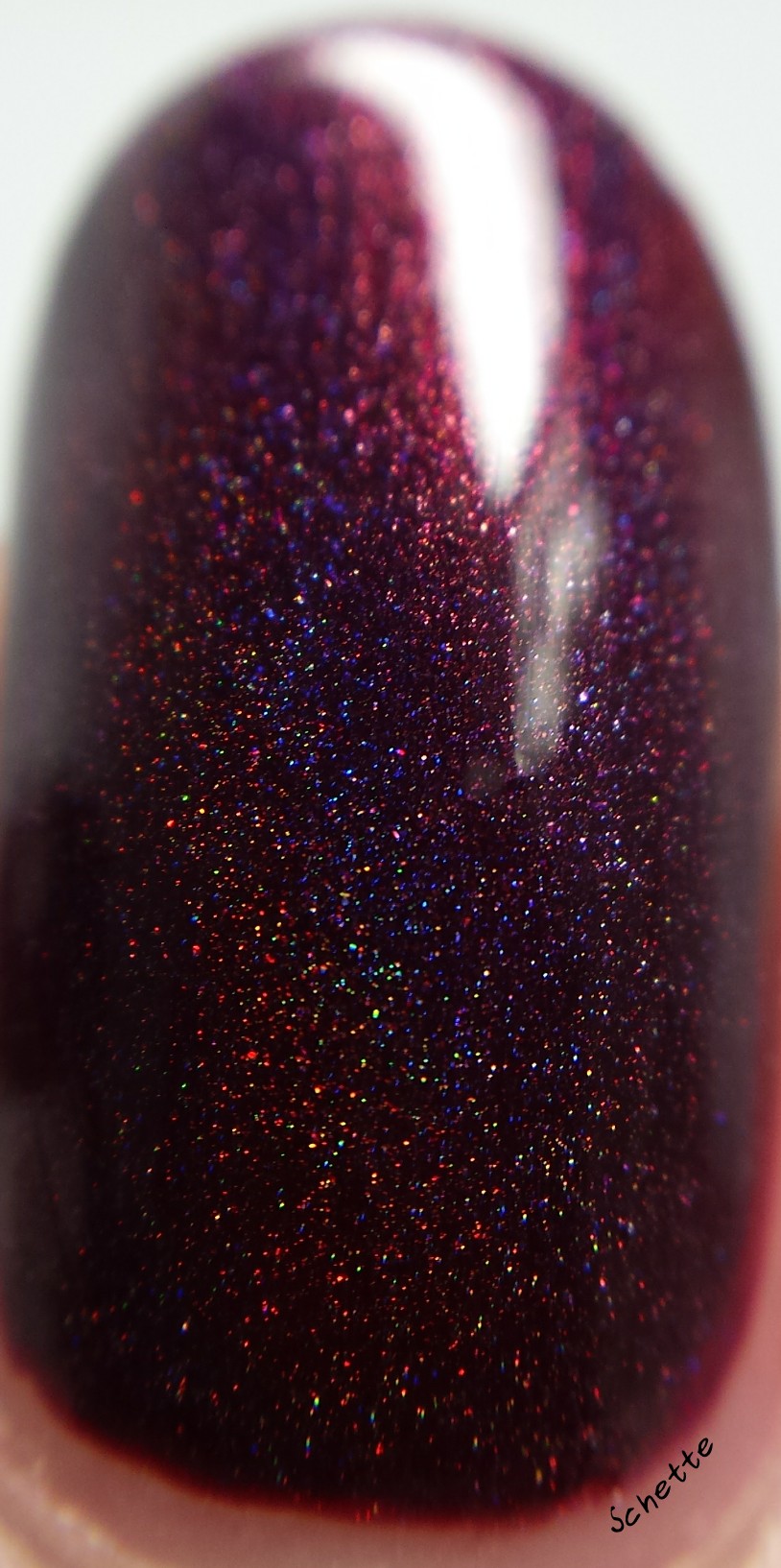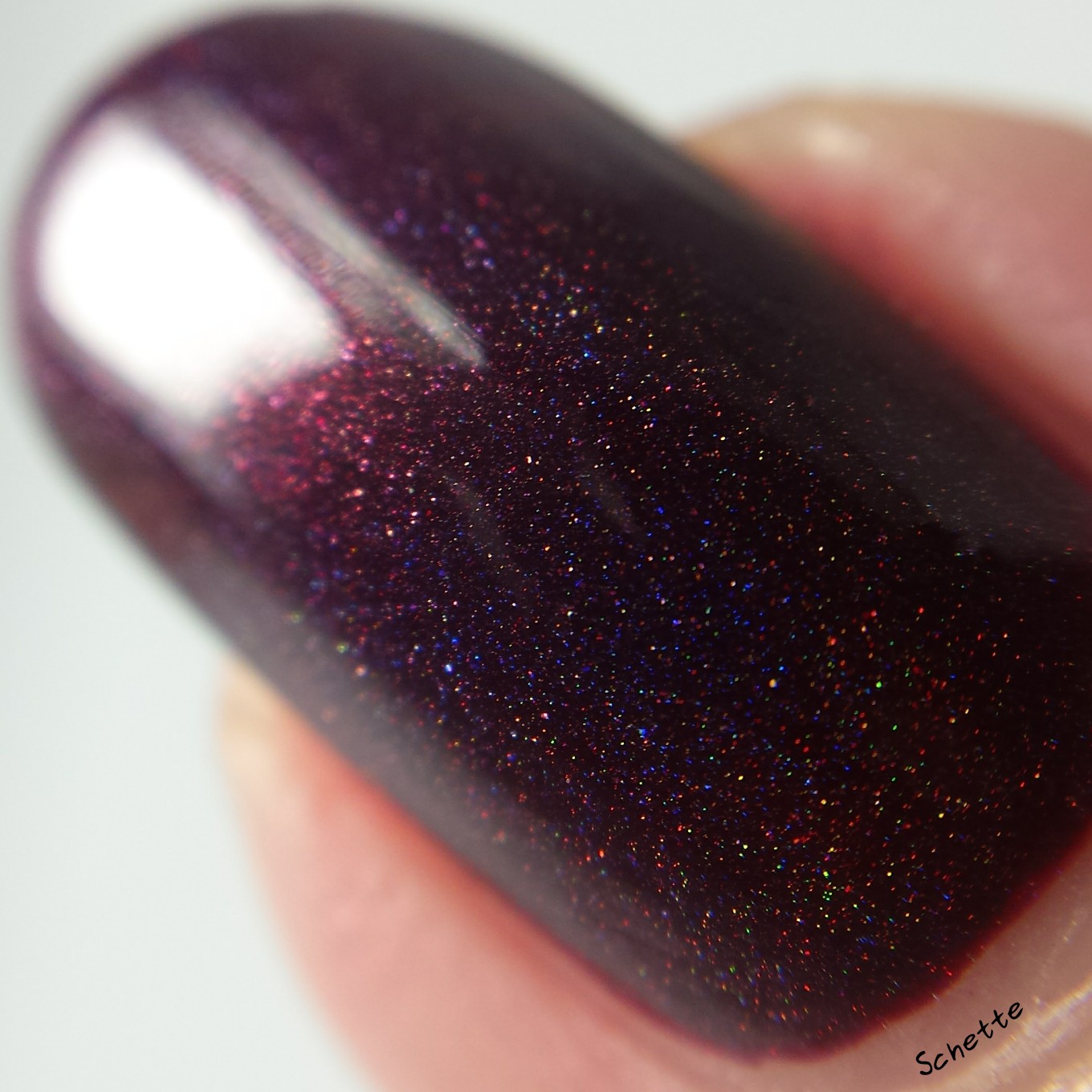 J'adore les petites étincelles rouges <3
I love the little red sparkles <3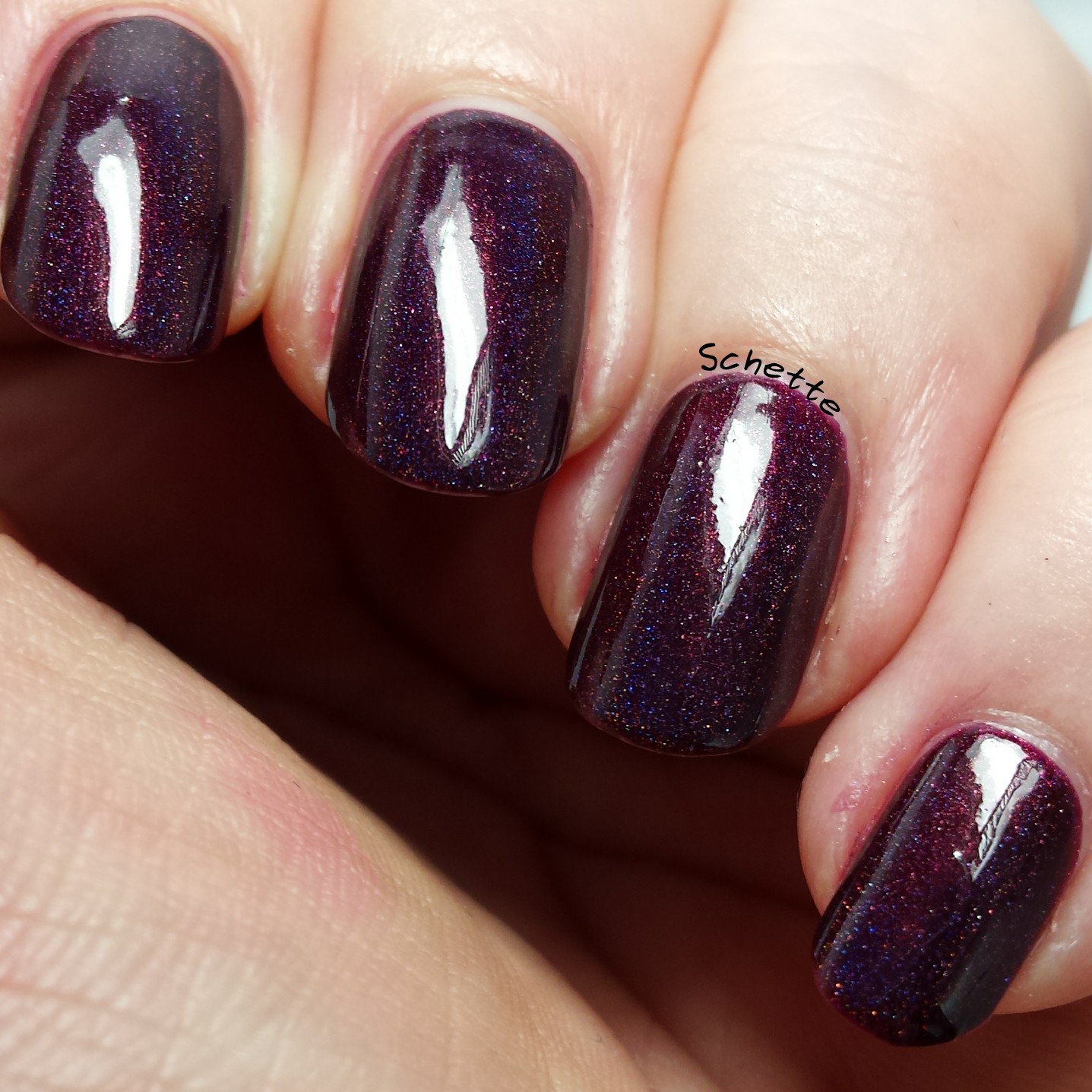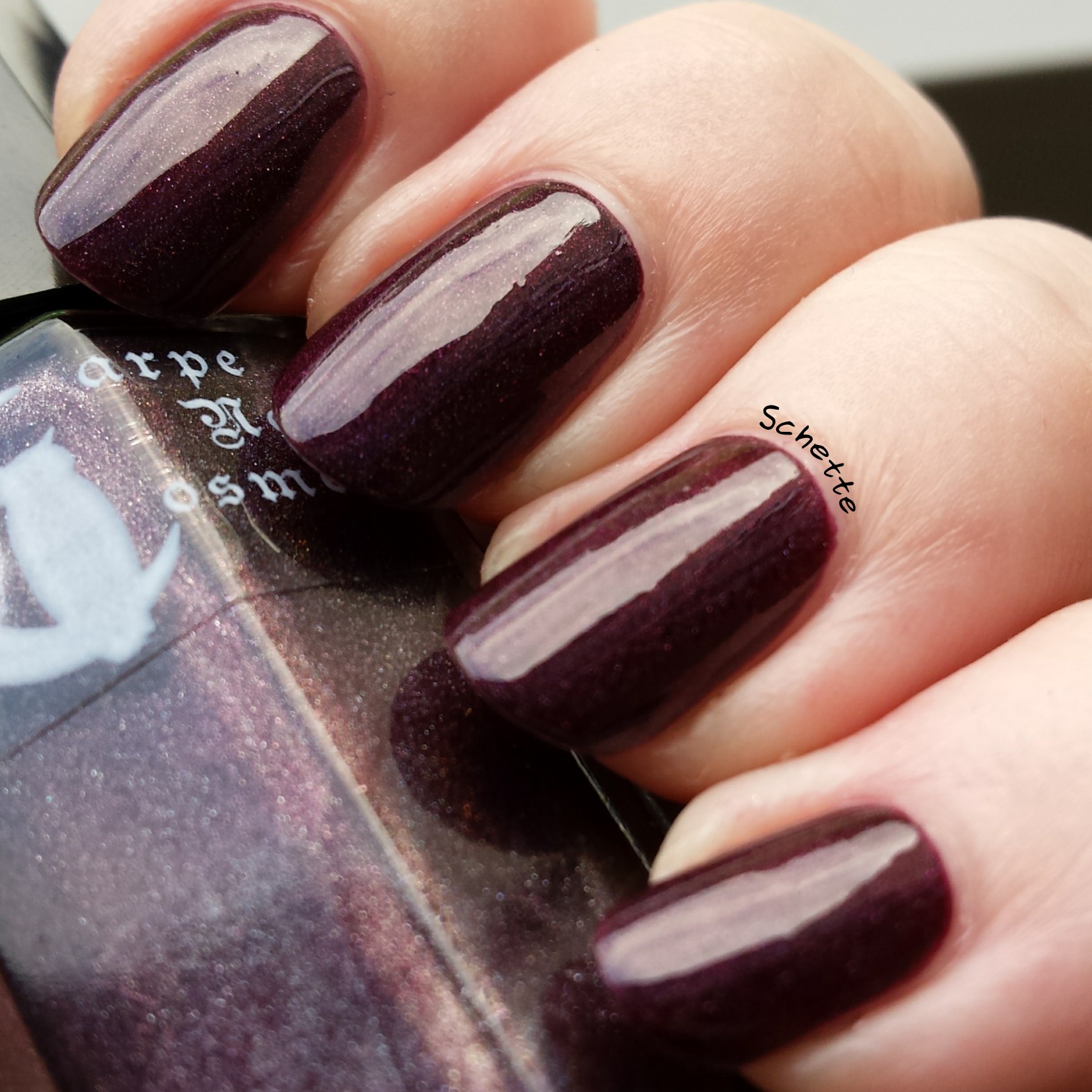 A l'ombre
In shade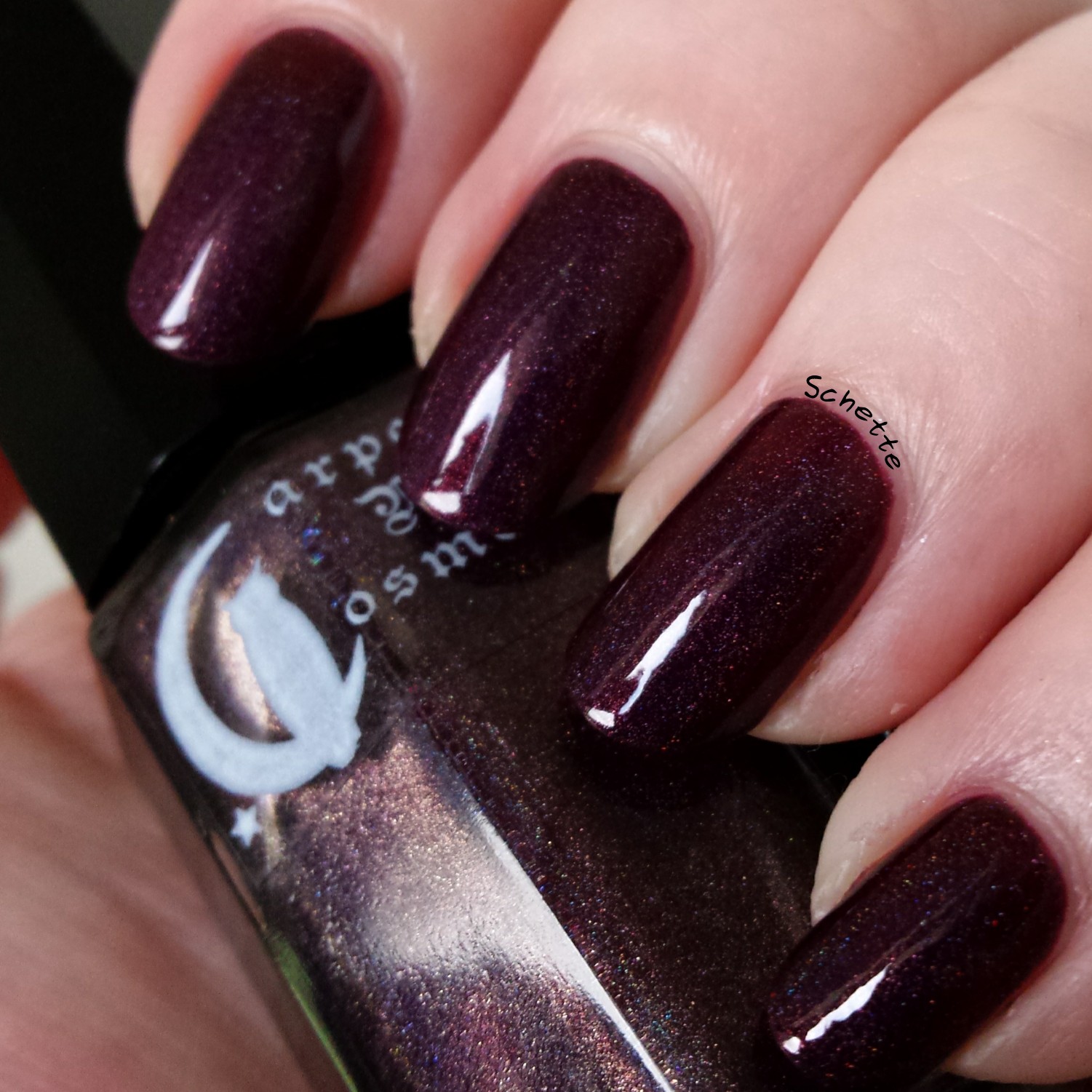 A l'ombre toujours, mais avec un peu plus de couleur visible :)
In shade, but with a little more color visible :)
Bilan
Encore une fois, Emily nous a fait un vernis PARFAIT ! J'adore sa couleur vampy et ce holo ! Il est vraiment superbe !
Once again, Emily made us a PERFECT polish ! I love her vampy color and this holo ! It's just superb !
Schette, le 22 septembre 2015
Vous pourriez aussi aimer / You can also like :