Carpe Noctem Cosmetics - In the grotto - Part 2/3
Vous pourrez trouver cette marque sur la
boutique
.
You can find this brand on the
shop
.
PERSONAL PURCHASE
Princess Ariel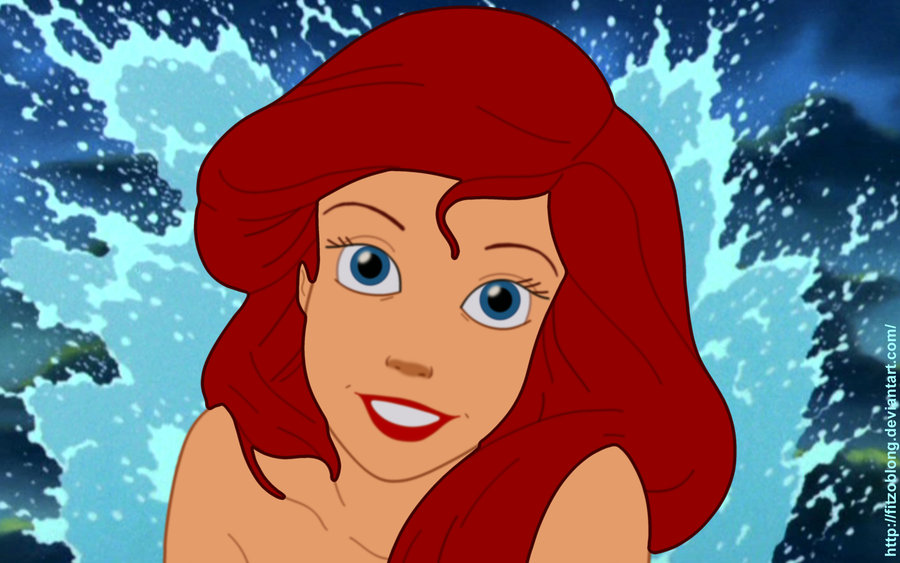 Princess Ariel..... c'est la princesse de l'histoire (ouais, je sais je suis très utile en description, comme pour Eric). Sa chevelure flamboyante a inspiré ce vernis, un magnifique rouge. Posé en deux couches, sans top coat. Vous pourrez voir qu'il est bien jelly :)
Princess Ariel..... is the princess of the story (I know, I'm very usefull in description, like for Eric). Her red hair inspired the polish, a wonderfull red holo. Here in two coats without top coat. You can see that it's jelly :)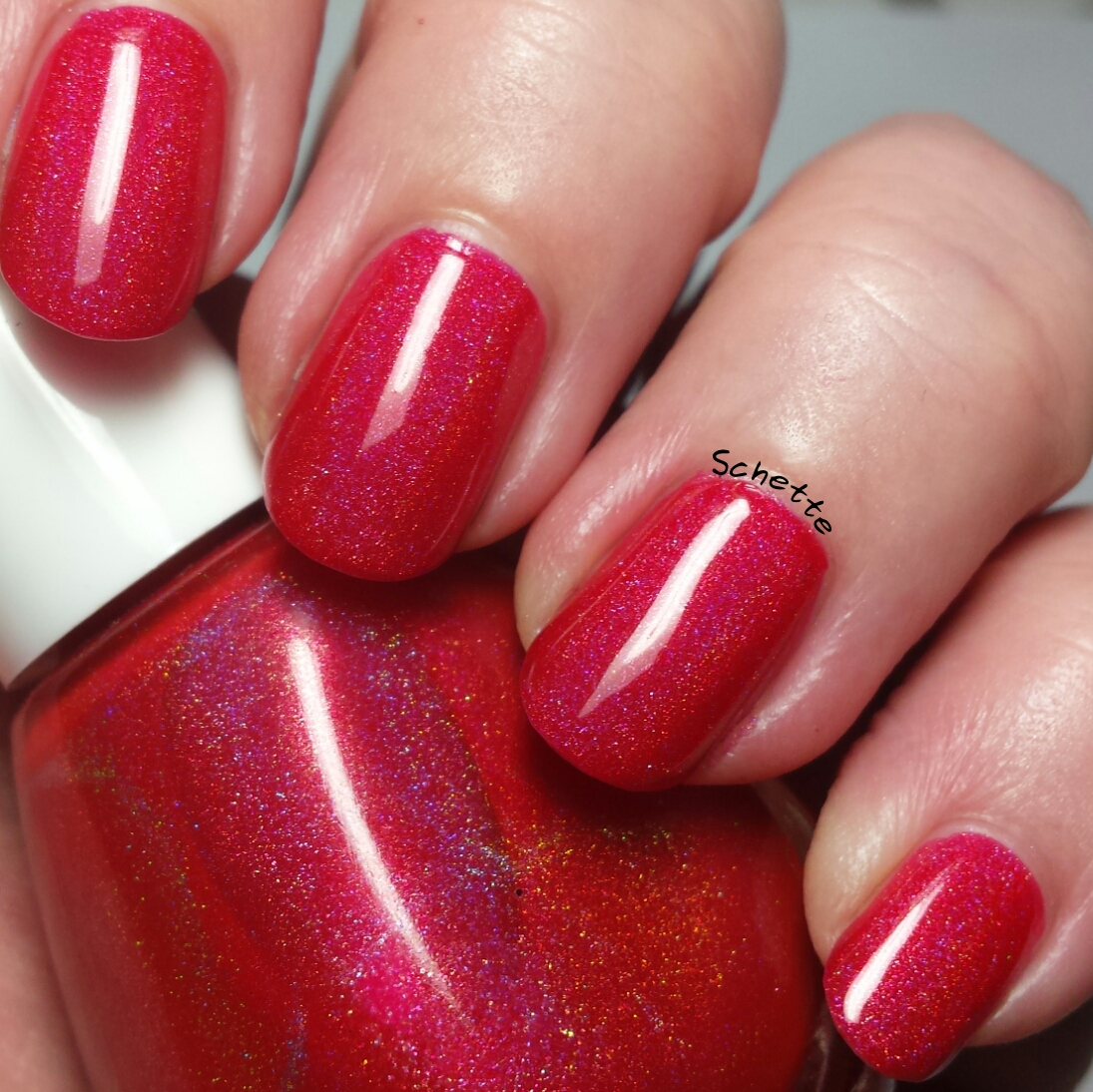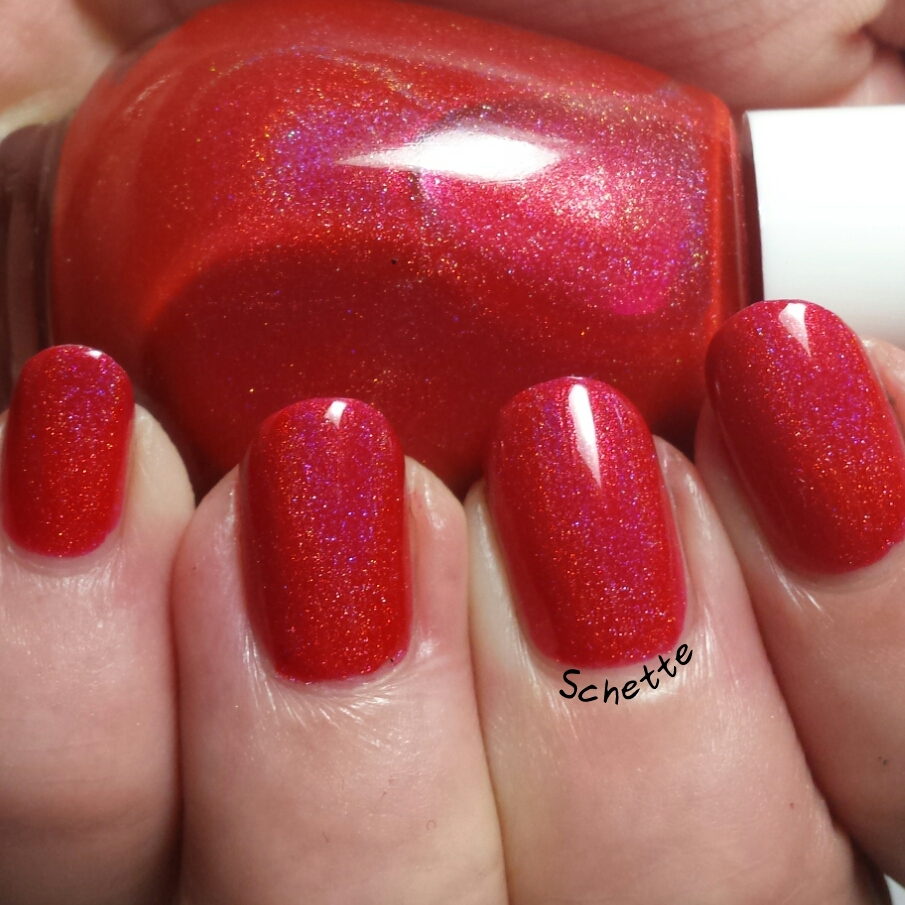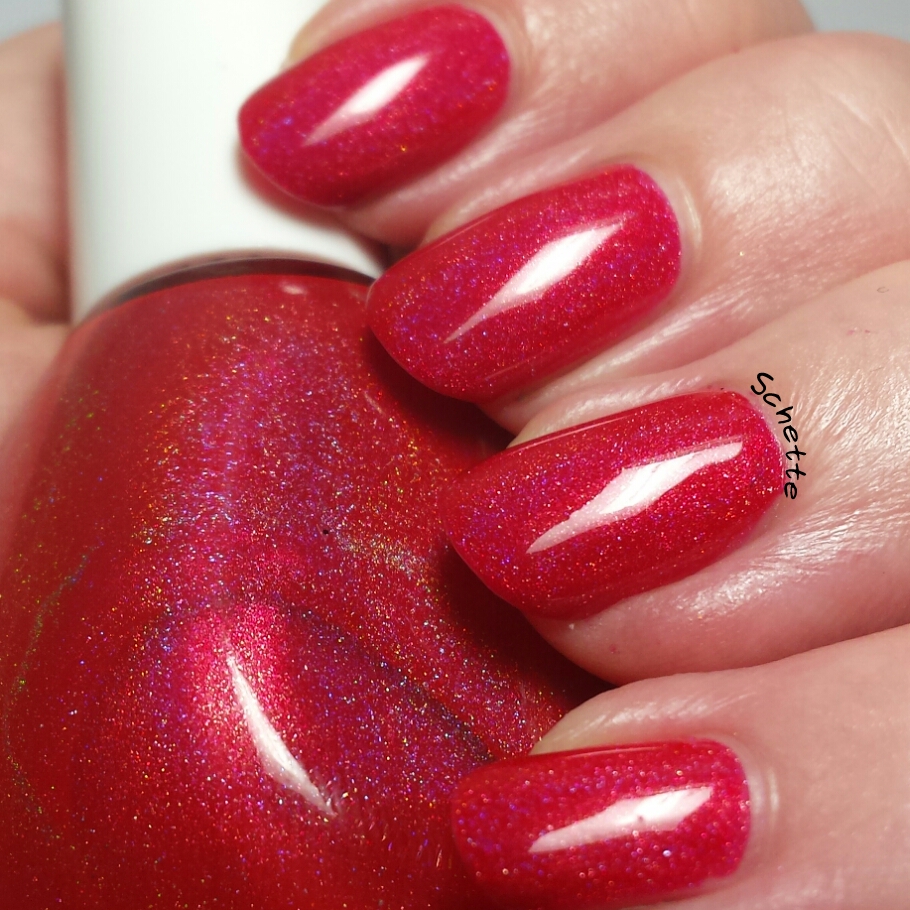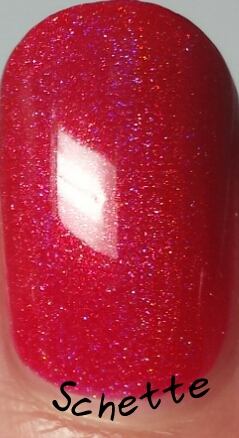 Scuttle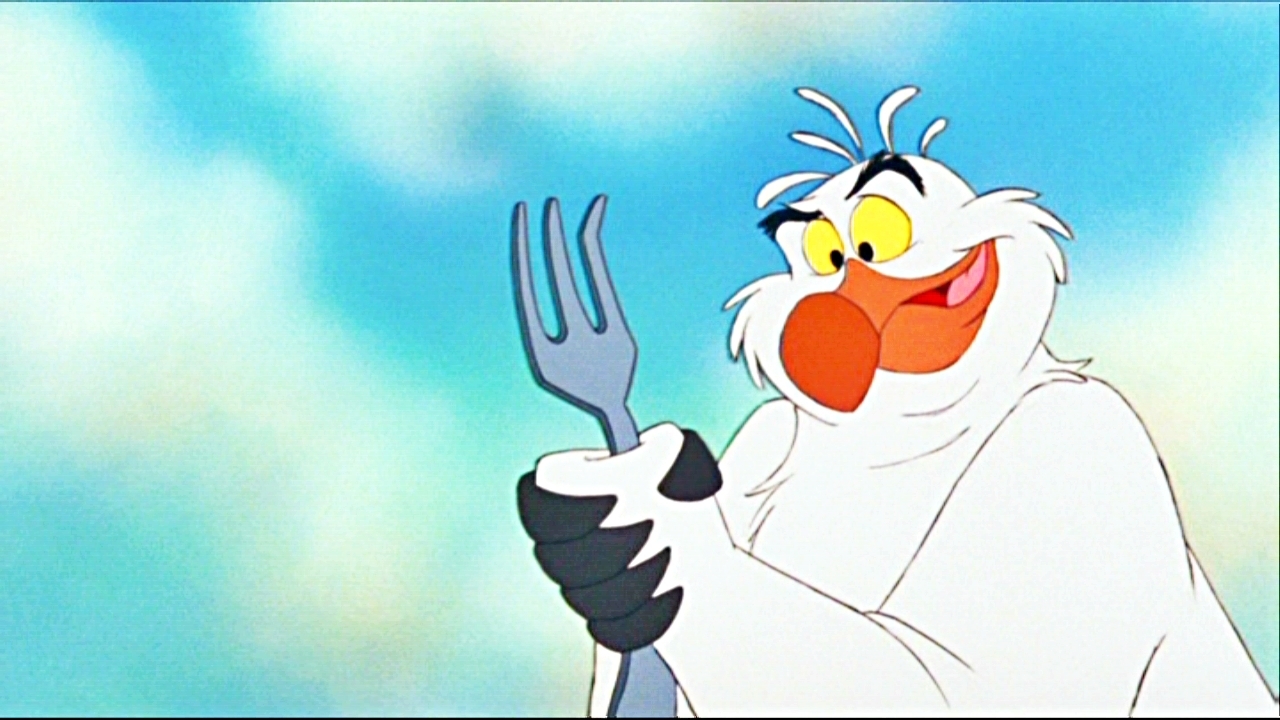 Eureka (Scuttle en anglais) est le goeland, vers qui Ariel va pour entendre les histoires des humains. C'est un vernis blanc holographique. Jusqu'ici le plus blanc holo que j'avais trouvé était le Lilypad Lacquer In the milkyway, mais il rivalise avec lui sans soucis. Posé en trois couches, sans top coat.
Scuttle is the goeland, who told fairytales about humains to Ariel. It's a white holographic polish. Until now, the most white holographic that I got was Lilypad Lacquer In the milkyway, but this one is close to win the battle too. Here in 3 coats without top coat.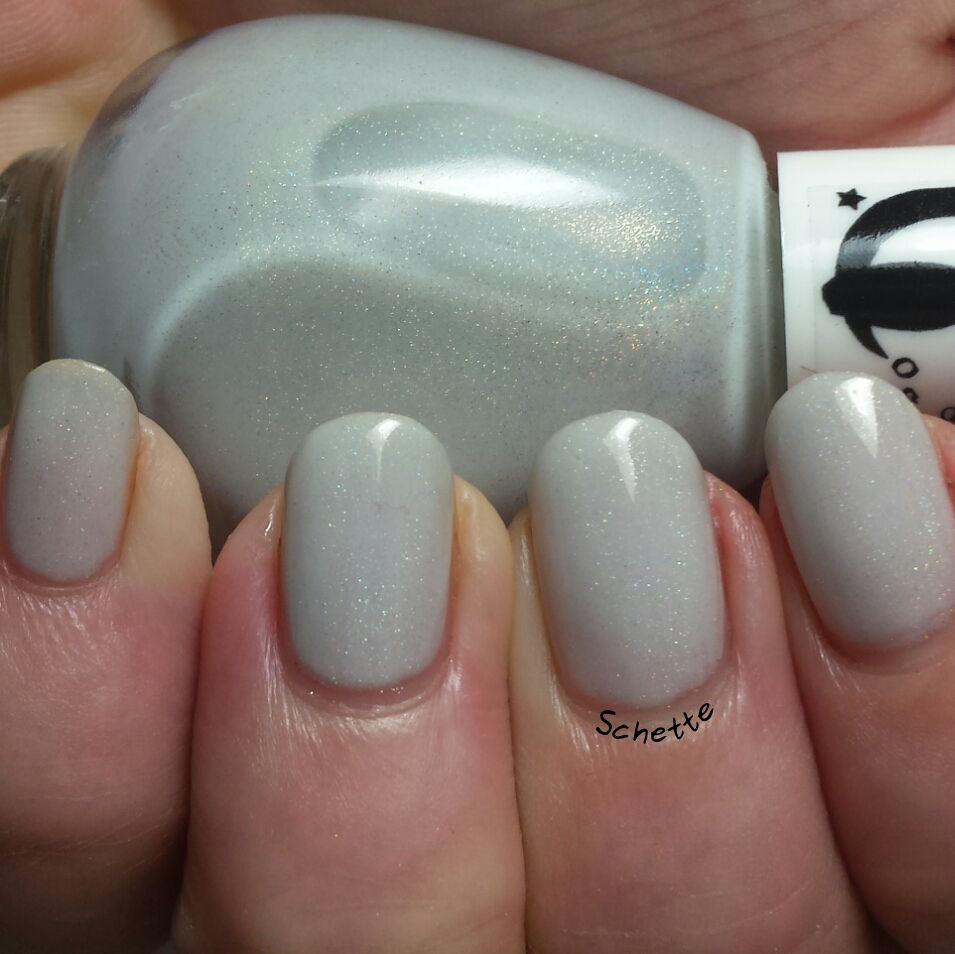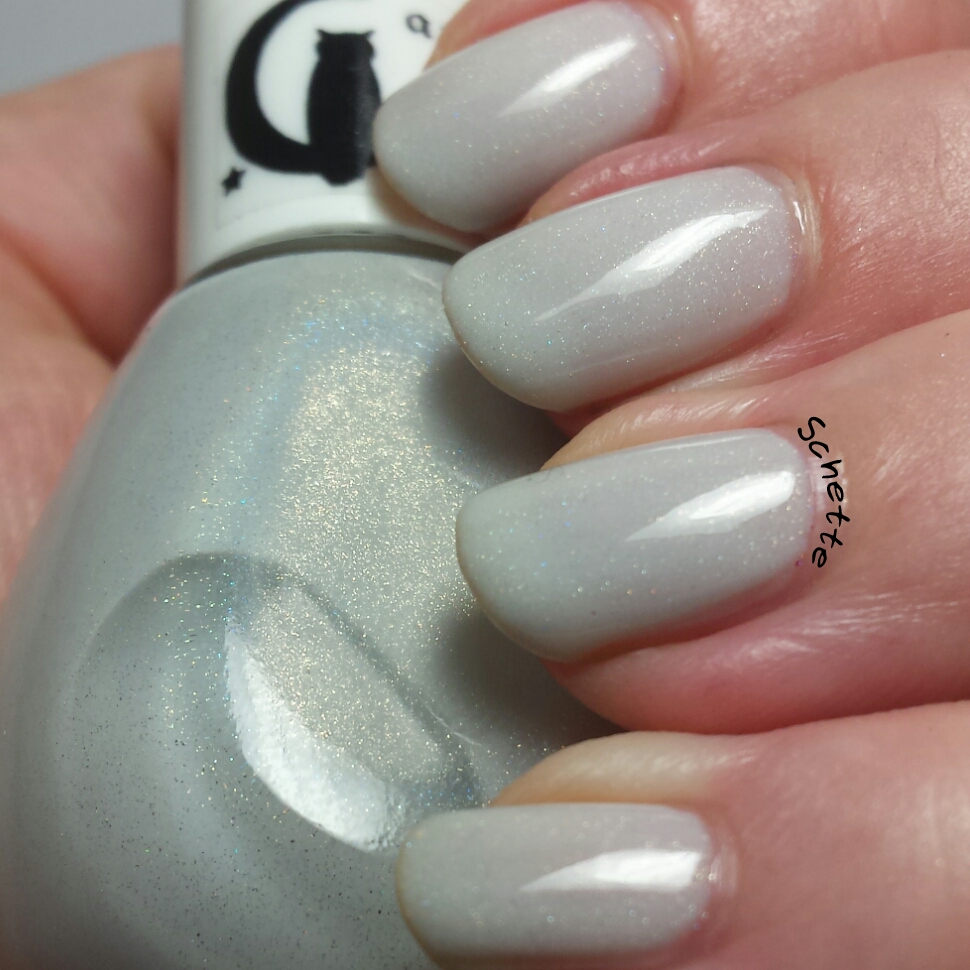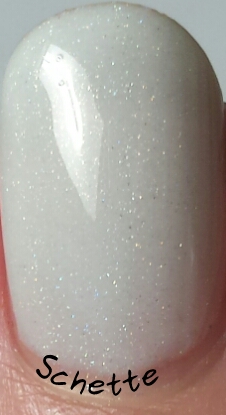 Seawitch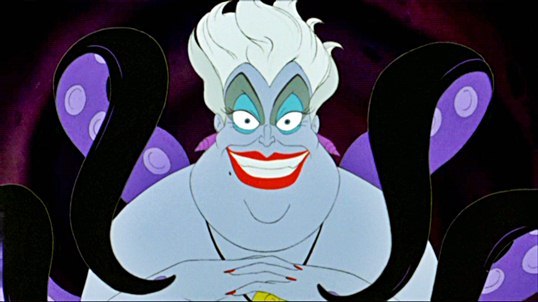 Le petit dernier représente la méchante de l'histoire, Ursula, la sorcière des mers. C'est un magnifique violet holographique, posé en deux couches sans top coat. On voit aussi son petit coté jelly :)
The last one for today stands for the vilain of the story, Ursula, the Seawitch. It's a wonderfull purple holographic, here in two coats without top coat. We can also see the jelly side :)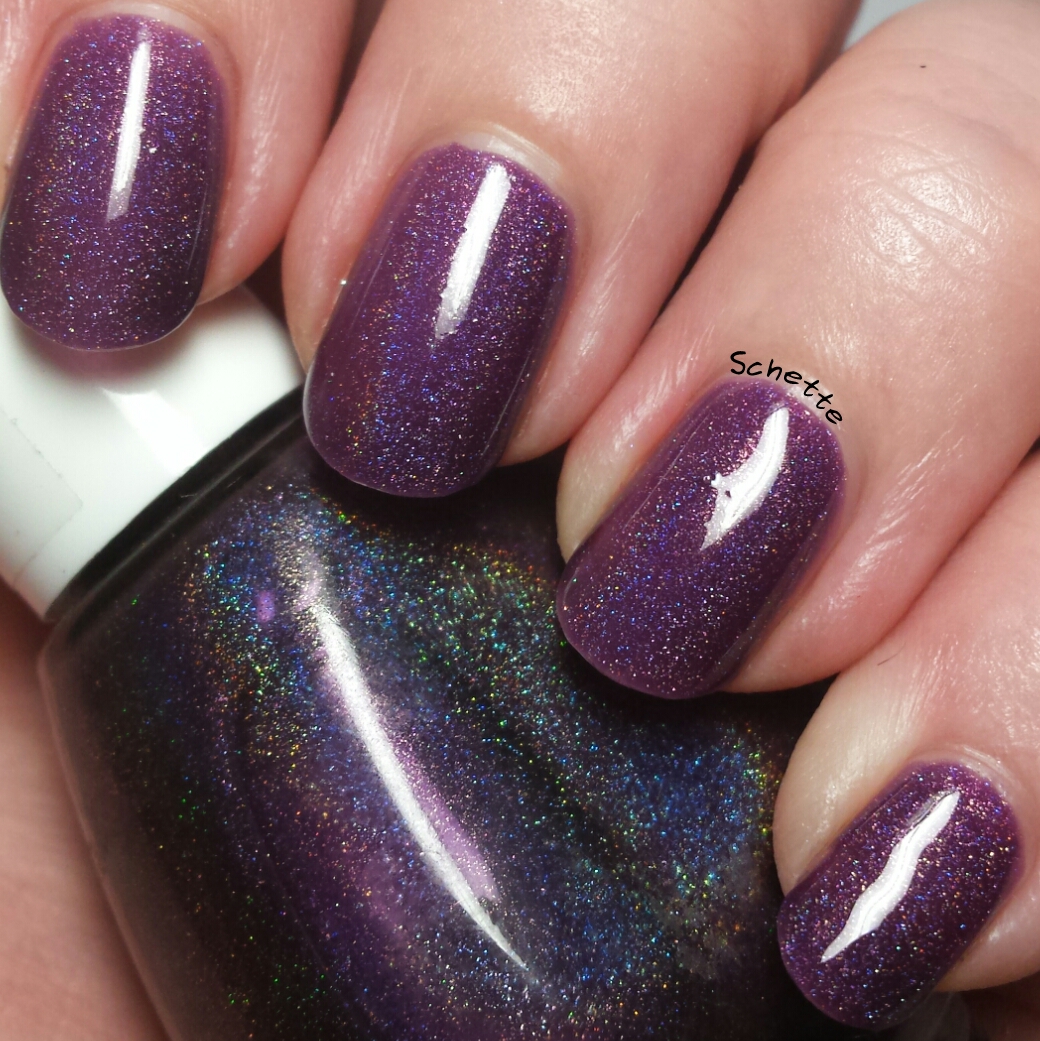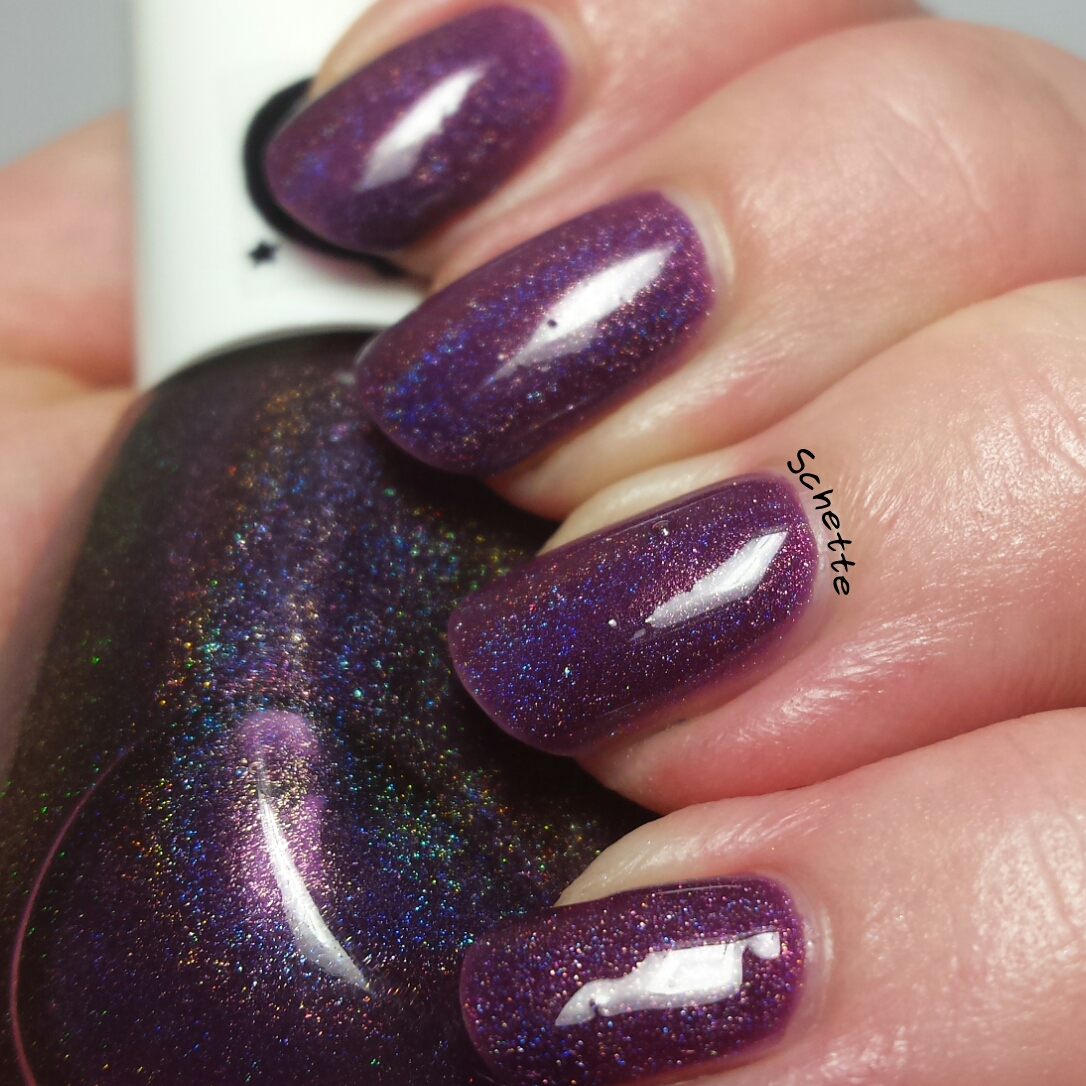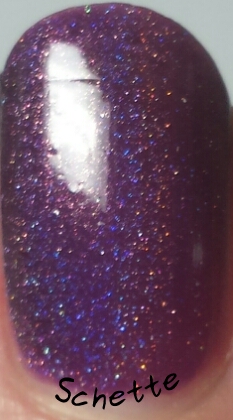 Bilan
Encore une fois, je trouve ces vernis parfait. L'application est comme toujours parfaite et le séchage super rapide. Et j'adore le thème !
Mon préféré est Seawitch, quel est le votre ?
Vous pouvez toujours rejoindre le
groupe de fans Carpe Noctem
.
Once again, I find these polish perfect. The application is as usually perfect and the dry super fast. And I love the theme !
My little favorite is Seawitch, what about you ?
You can join the
fan group Carpe Noctem
Schette, le 6 janvier 2015
Vous pourriez aussi aimer / You can also like :