Carpe Noctem Custom Duo FIL
Vous pourrez trouver cette marque sur la
boutique
.
You can find this brand on the shop .


PERSONAL PURSHASE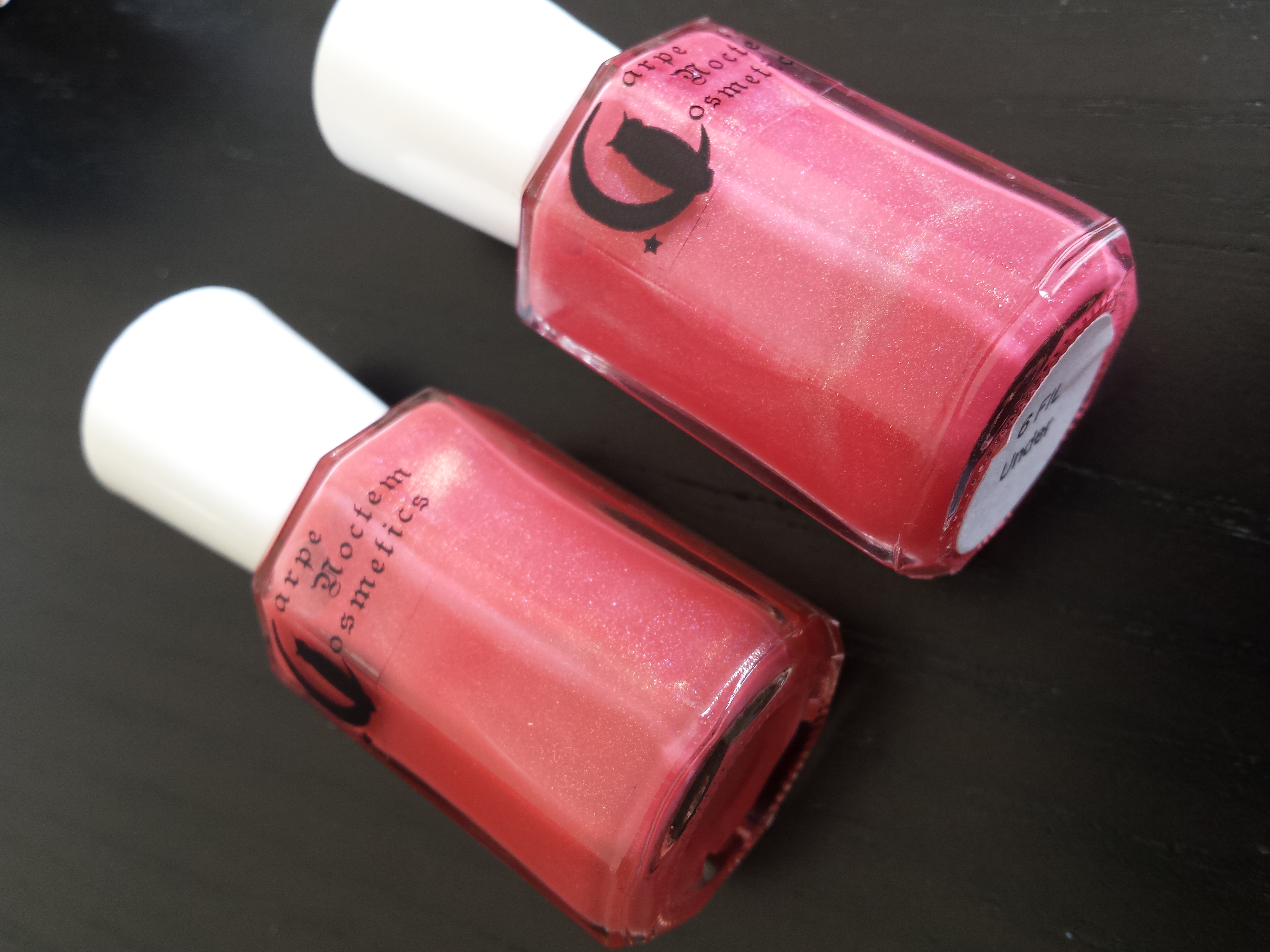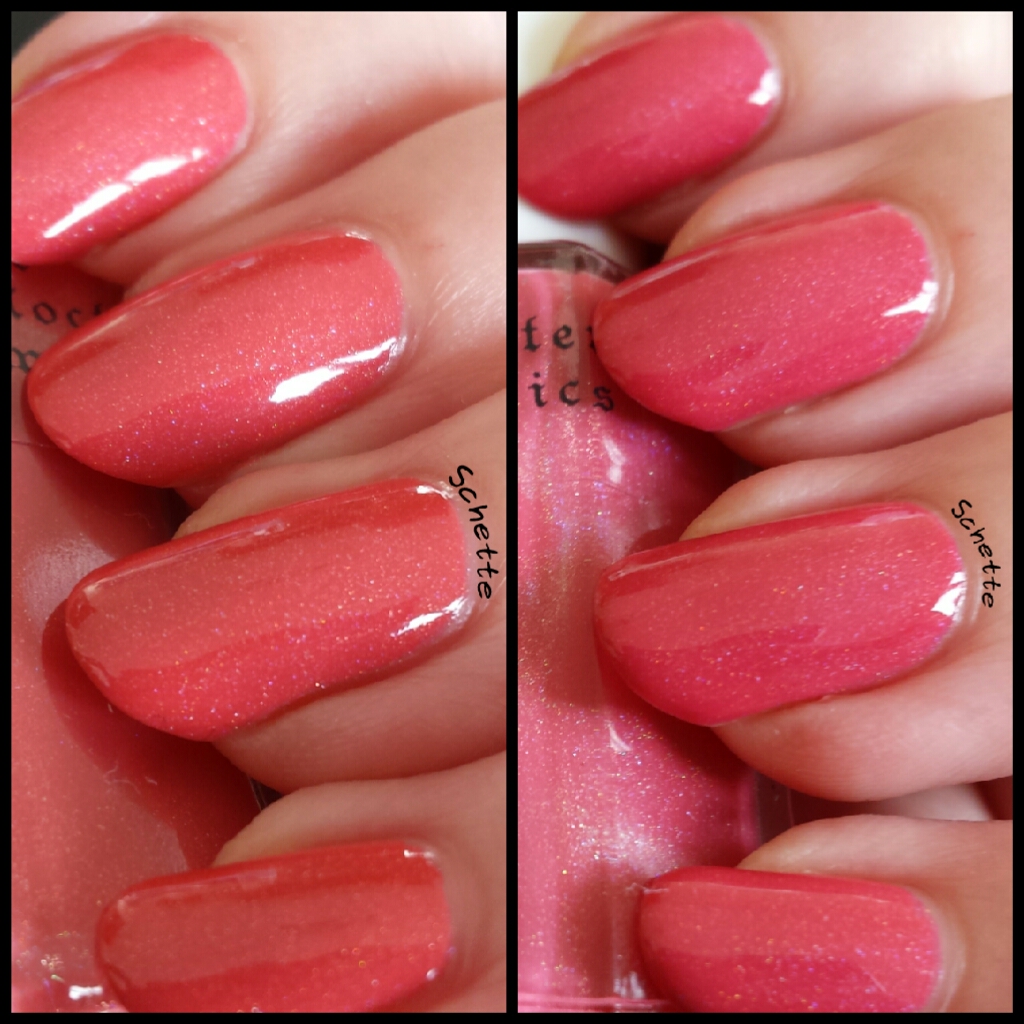 Emily a créé ce duo de customs, ce sont deux visions du corail. Je les ai posé en deux couches, sans top coat.
Emily create this custom duo. This are two visions of coral <3 I worn them in two coats, without top coat.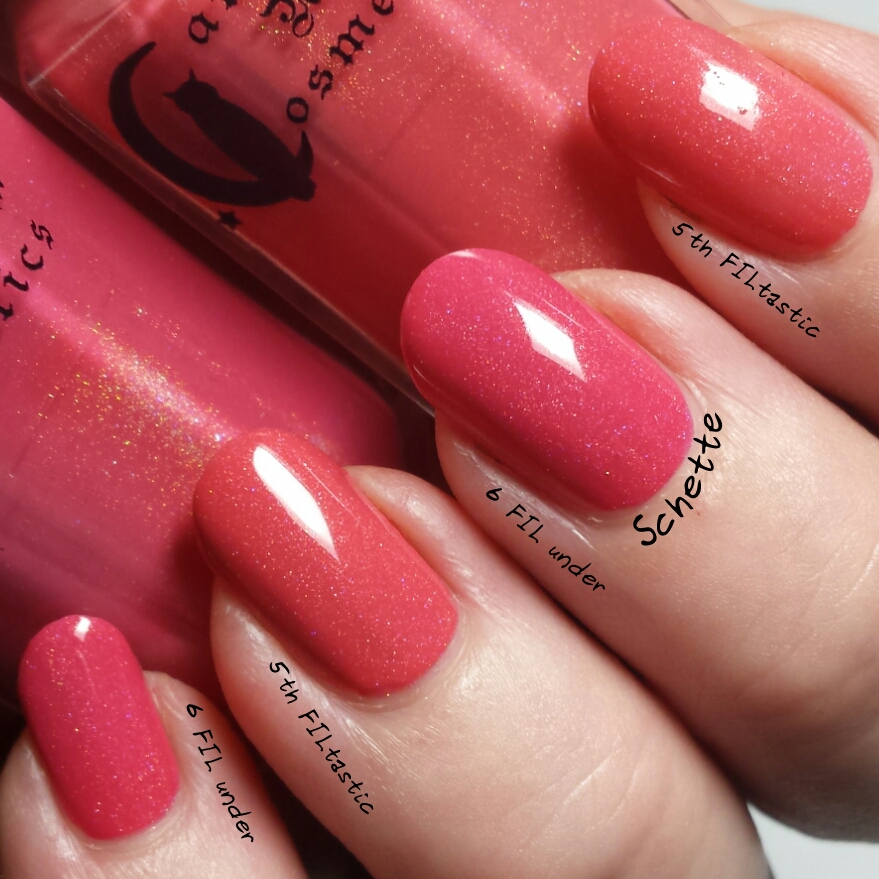 6 FIL under est un corail plus rosé alors que the 5th FILtastic est un peu plus orangé.
6 FIL Under is a coral more pink whereas the 5th FILtastic is more orange.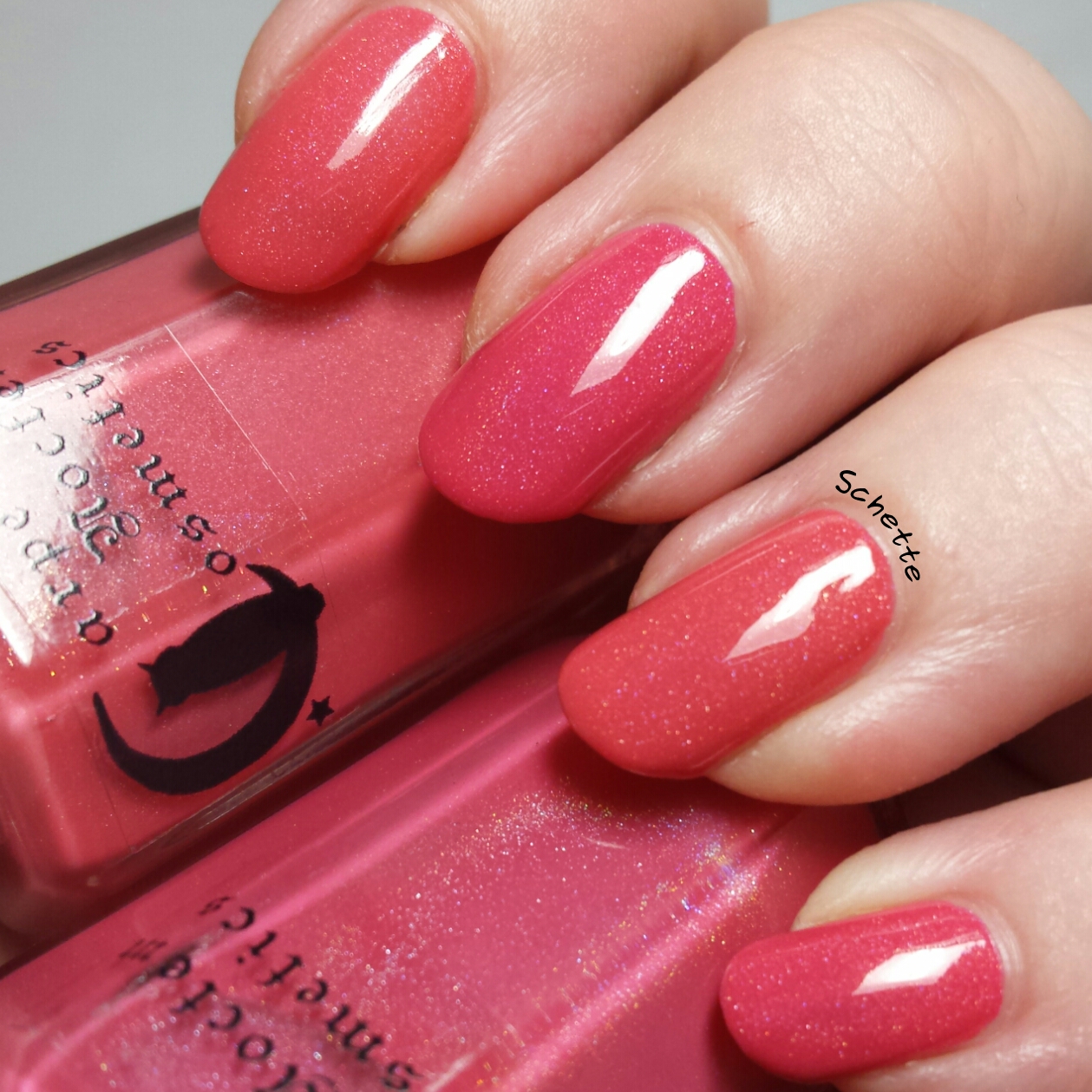 6 FIL Under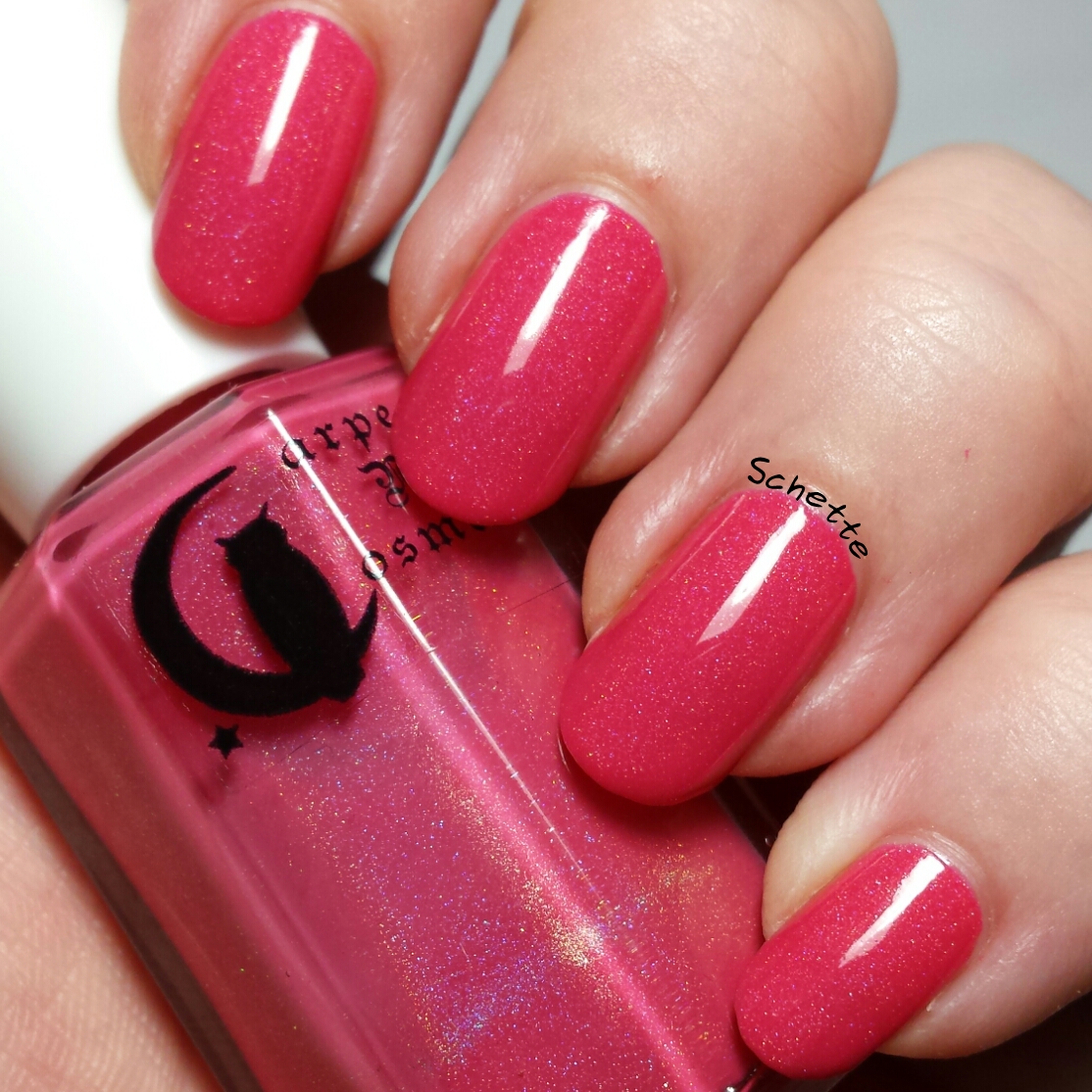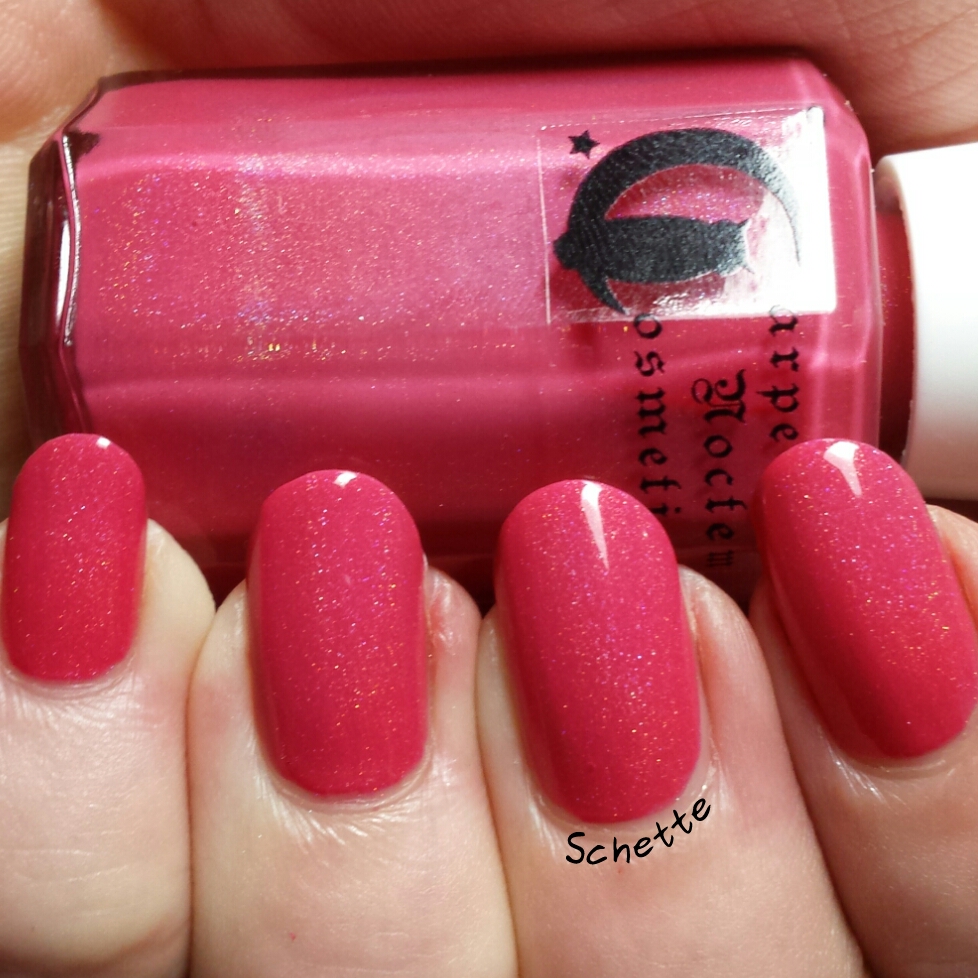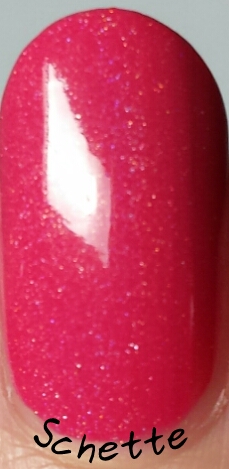 Je ne sais pas pourquoi, mais seul, je n'ai pas réussi à avoir une photo avec une couleur ressemblante. Il est vraiment comme sur la photo de comparaison, beaucoup plus clair. Finalement, je trouve que la photo à l'ombre est la plus proche.
I dont know why, but alone, I did not succeed to have color accuracy. It's really like on the picture comparing both polish, less dark. I find the picture in shade the more accurate.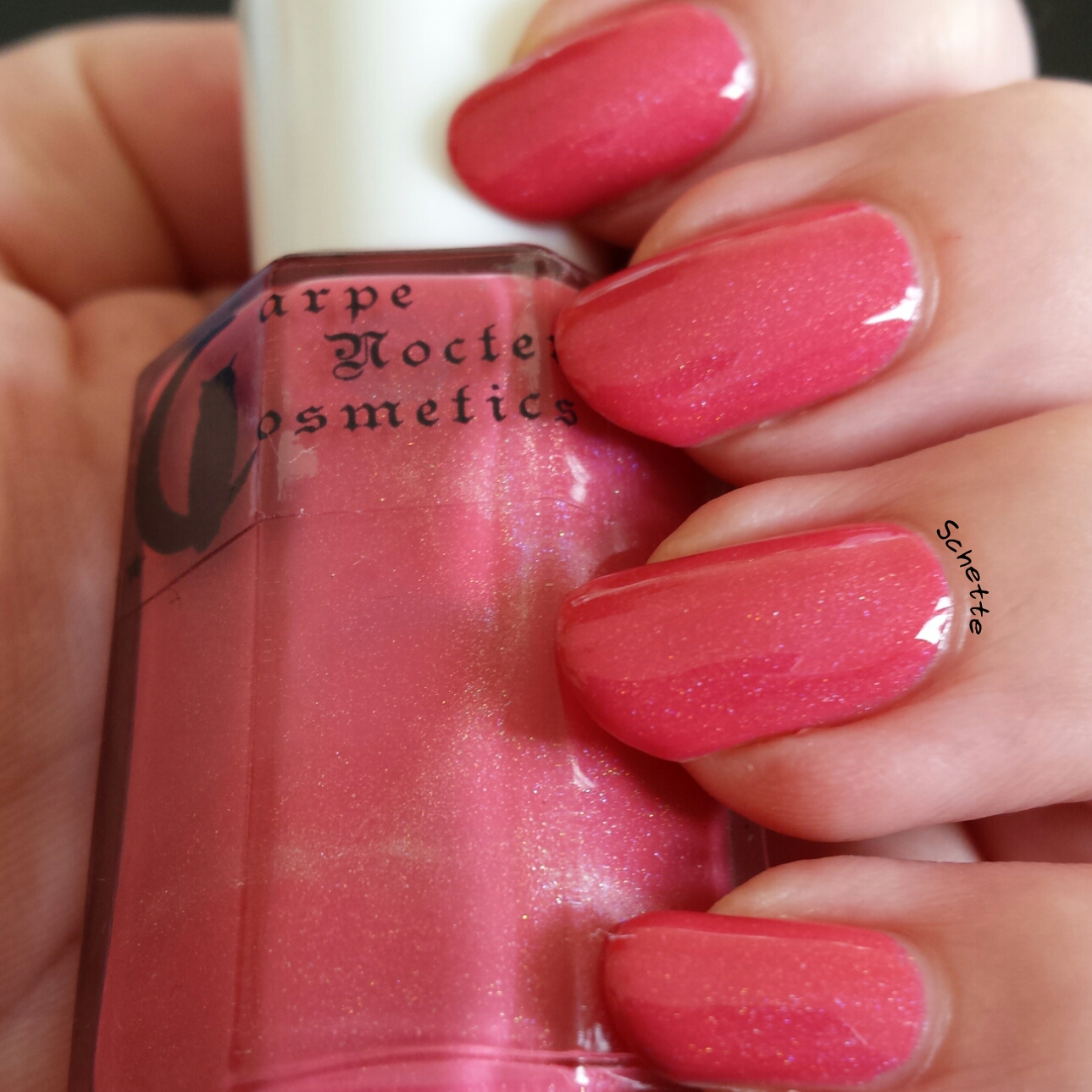 The 5th FILtastic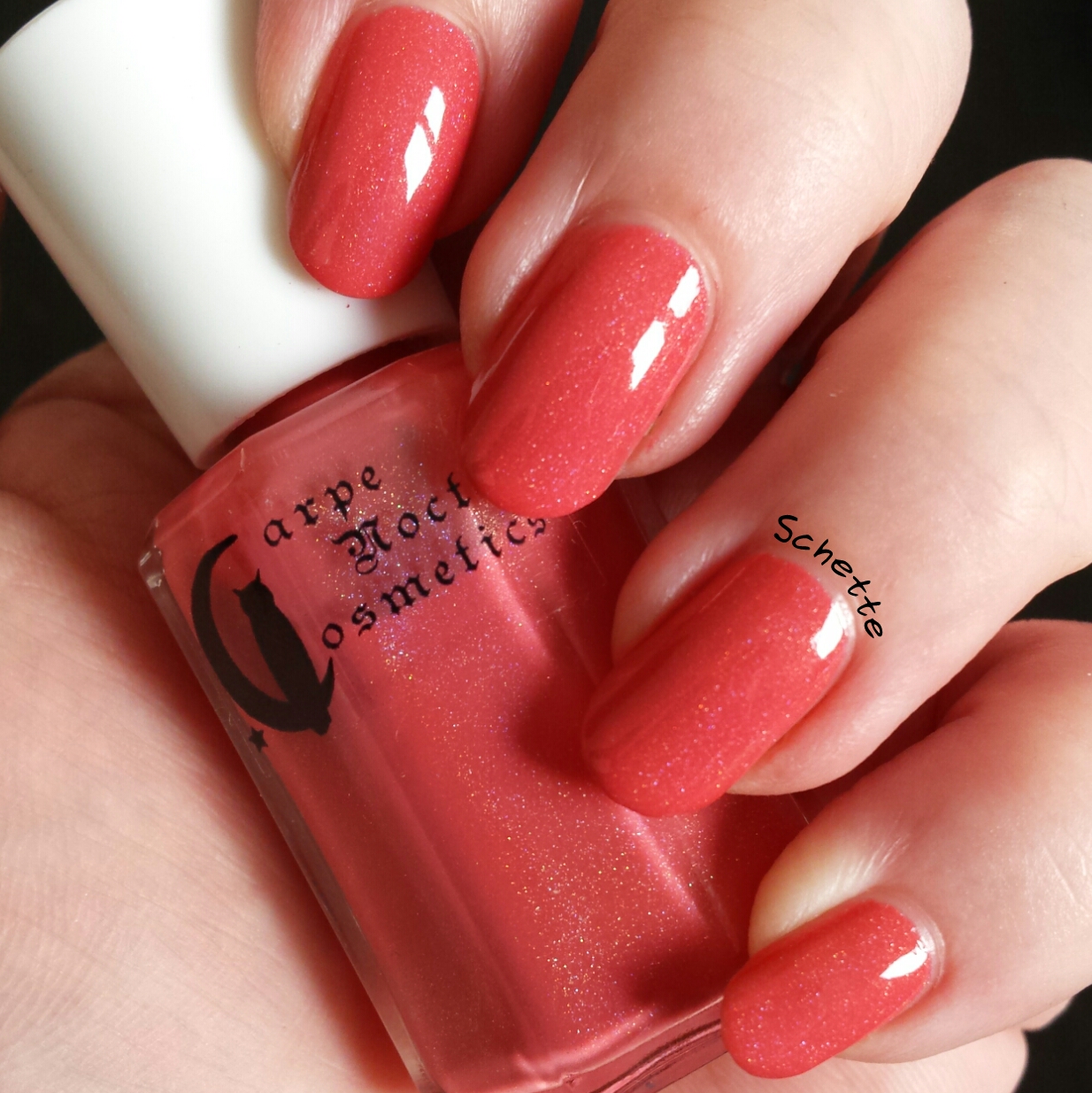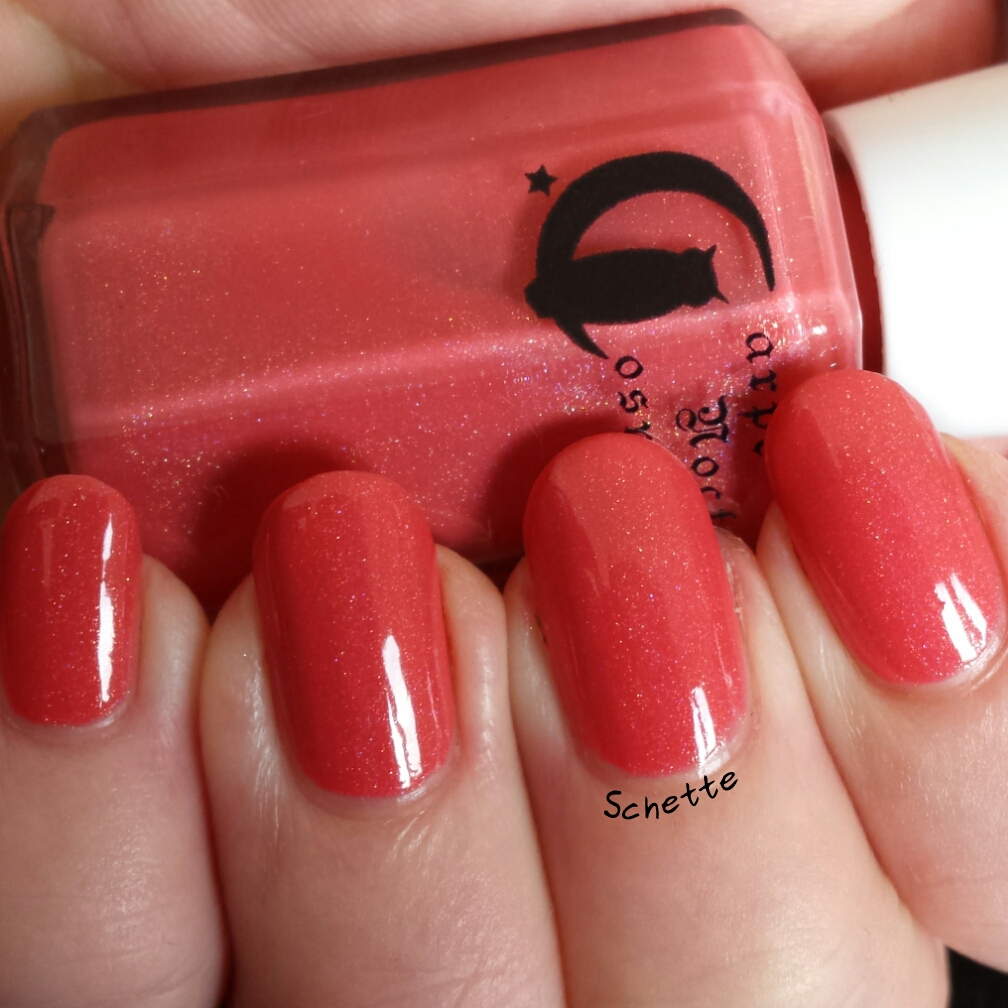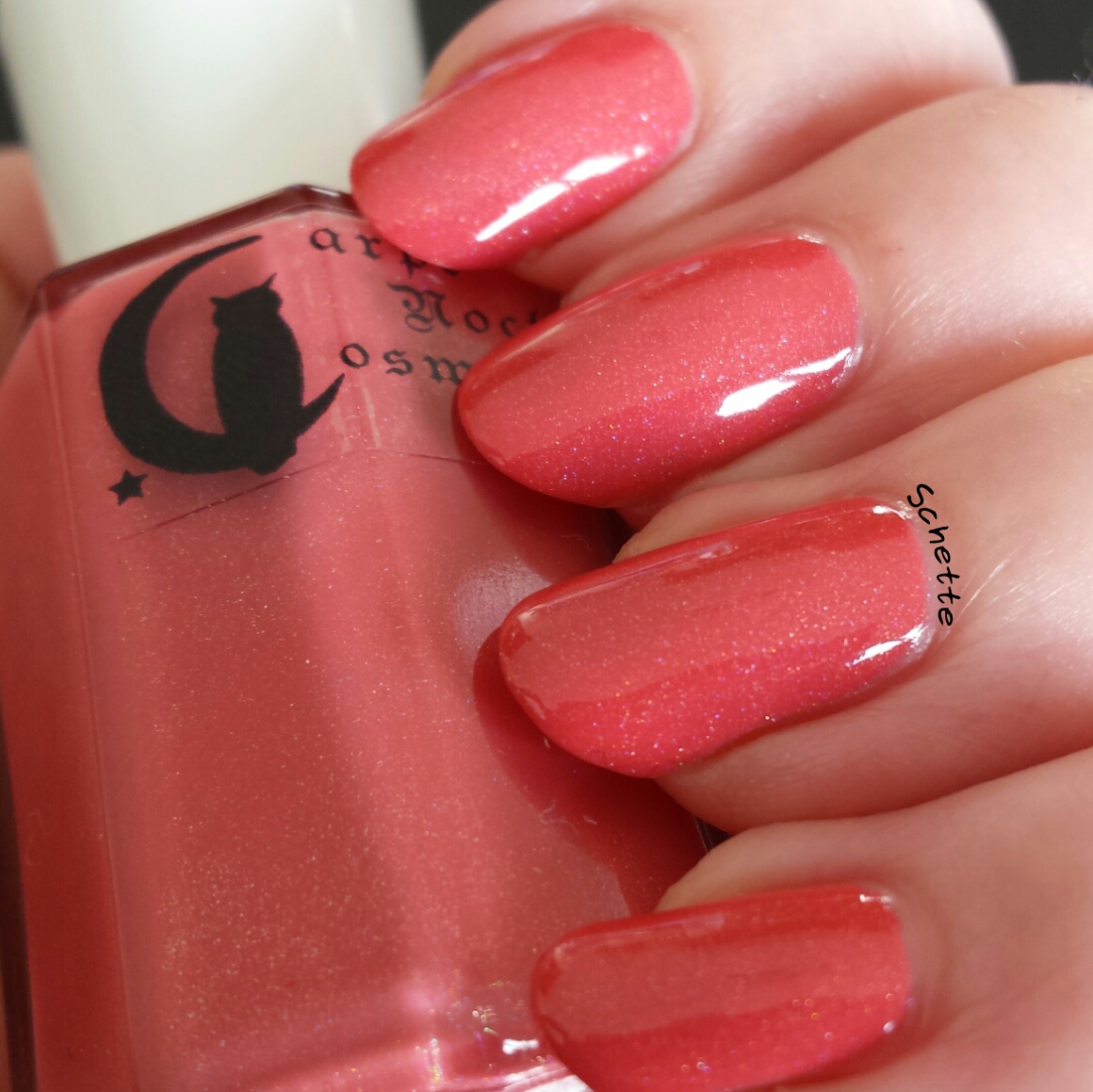 Comme le précédent, les photos à la lumière artificielle ne sont pas ressemblantes. Le vernis est lui aussi beaucoup moins foncé. La photo à l'ombre est aussi la plus proche de la réalité.
Like the previous the pictures with artificial light are not accurates. The polish is also less dark. The picture in shade is the most accurate.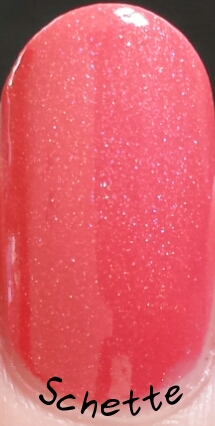 Bilan
J'aimerais remercier Emily pour ce magnifique duo <3 Vous pouvez toujours rejoindre le
groupe de fans Carpe Noctem
.
I want to thanks Emily for this awesome duo <3 You can join the fan group Carpe Noctem
Schette, le 18 novembre 2014
Vous pourriez aussi aimer / You can also like :