Carpe Noctem Cosmetics : Mon doudou
GIFT
Le 22 janvier, Carpe Noctem Cosmetics va sortir une nouvelle collection de 7 vernis inspirés par ses clientes ou amies. Et Emily m'a fait l'honneur d'en faire un inspiré par moi ! J'ai décidé de l'appeler Mon Doudou. En fait, il me fait vraiment penser à mon ancien doudou qui était un Bourriquet et c'était aussi le surnom de mon Papa alors j'ai trouvé ça parfait :)
On January 22th, Carpe Noctem Cosmetics will release a new 7 polish collection inspired by customer or friend of Emily. And she made me the honnor to make one inspired by me ! I decided to called it Mon Doudou. In fact it really reminds me my Eeyore soft toy of my childhood and that was also the nickname of my father so I find it perfect :)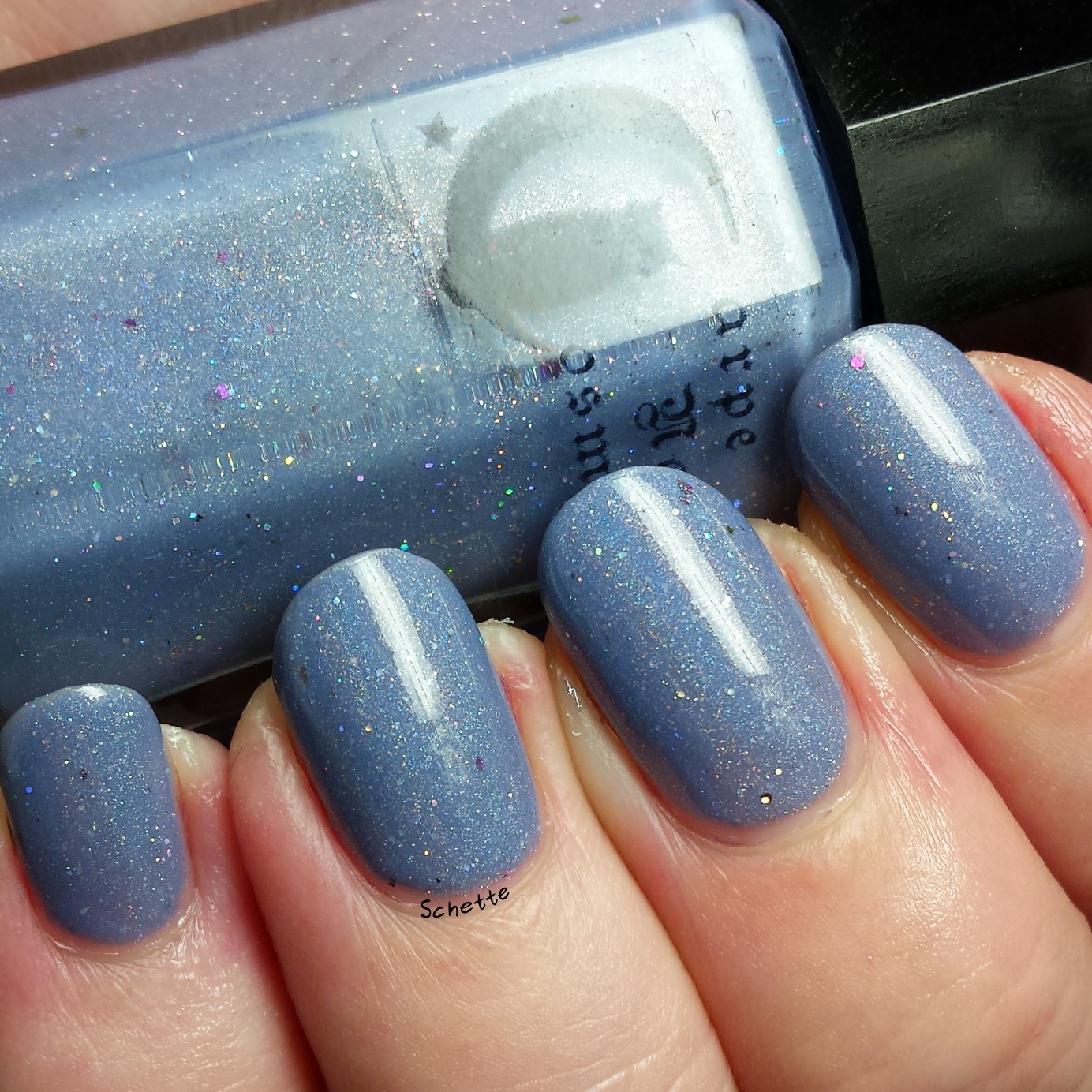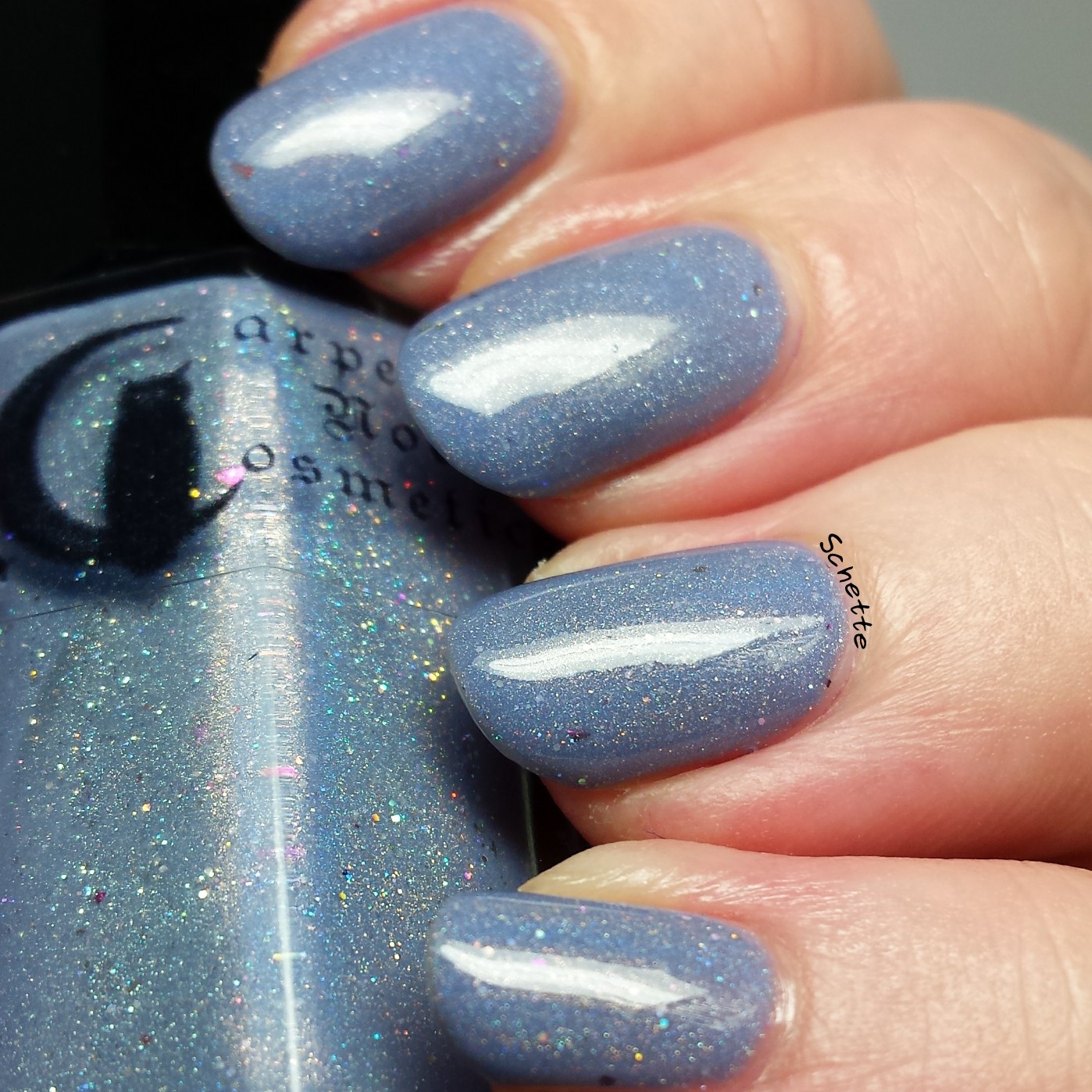 C'est un magnifique pervenche holo à petites micro glitter holo et flakies roses. Emily a vraiment fait un vernis qui me ressemble ! Je l'ai posé en deux couches avec top coat.
This is a wonderfull periwinkle with tiny micro glitter holo and pink flakies. Emily really did a polish that fit me ! I worn it in two coats with top coat.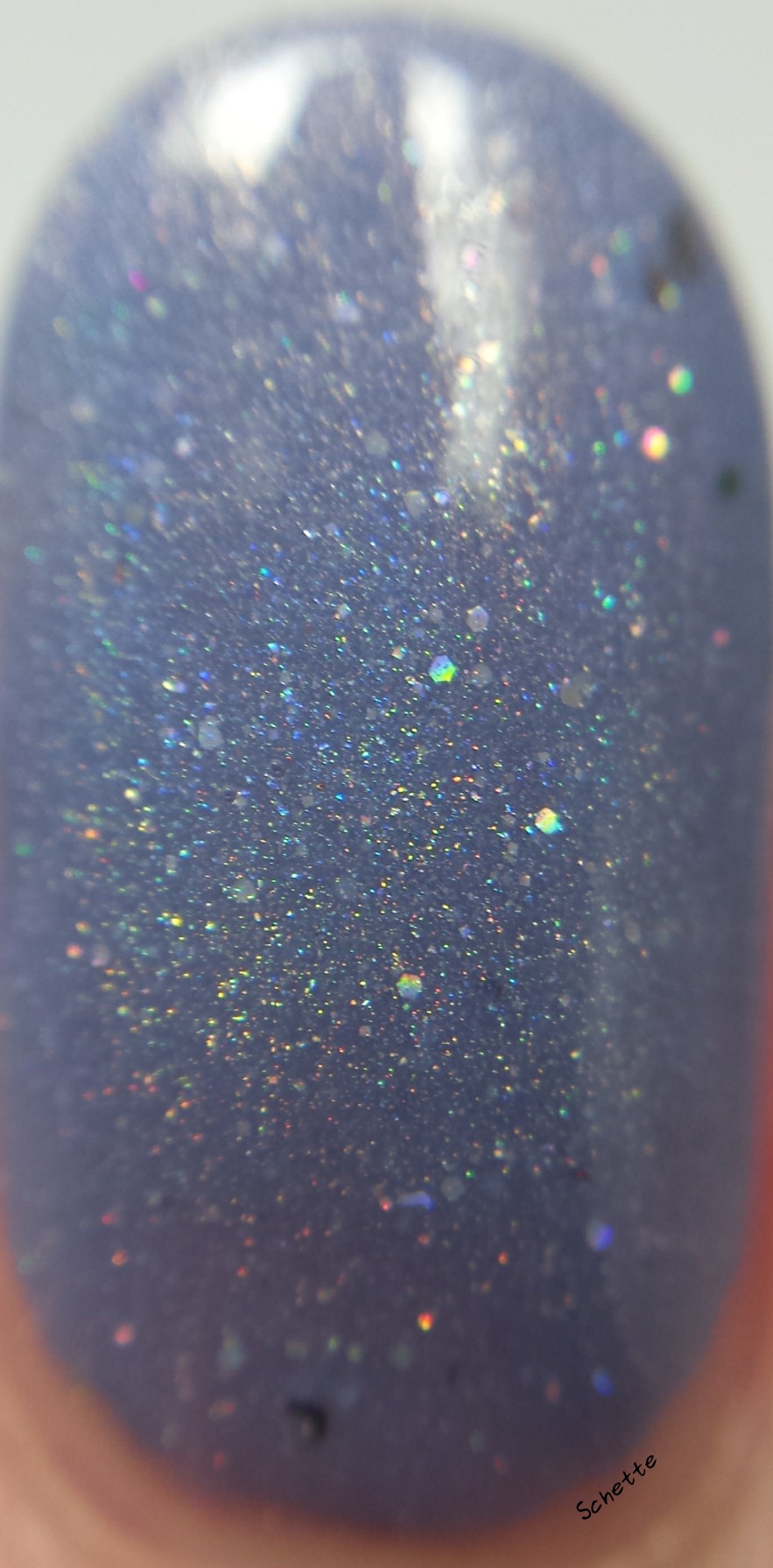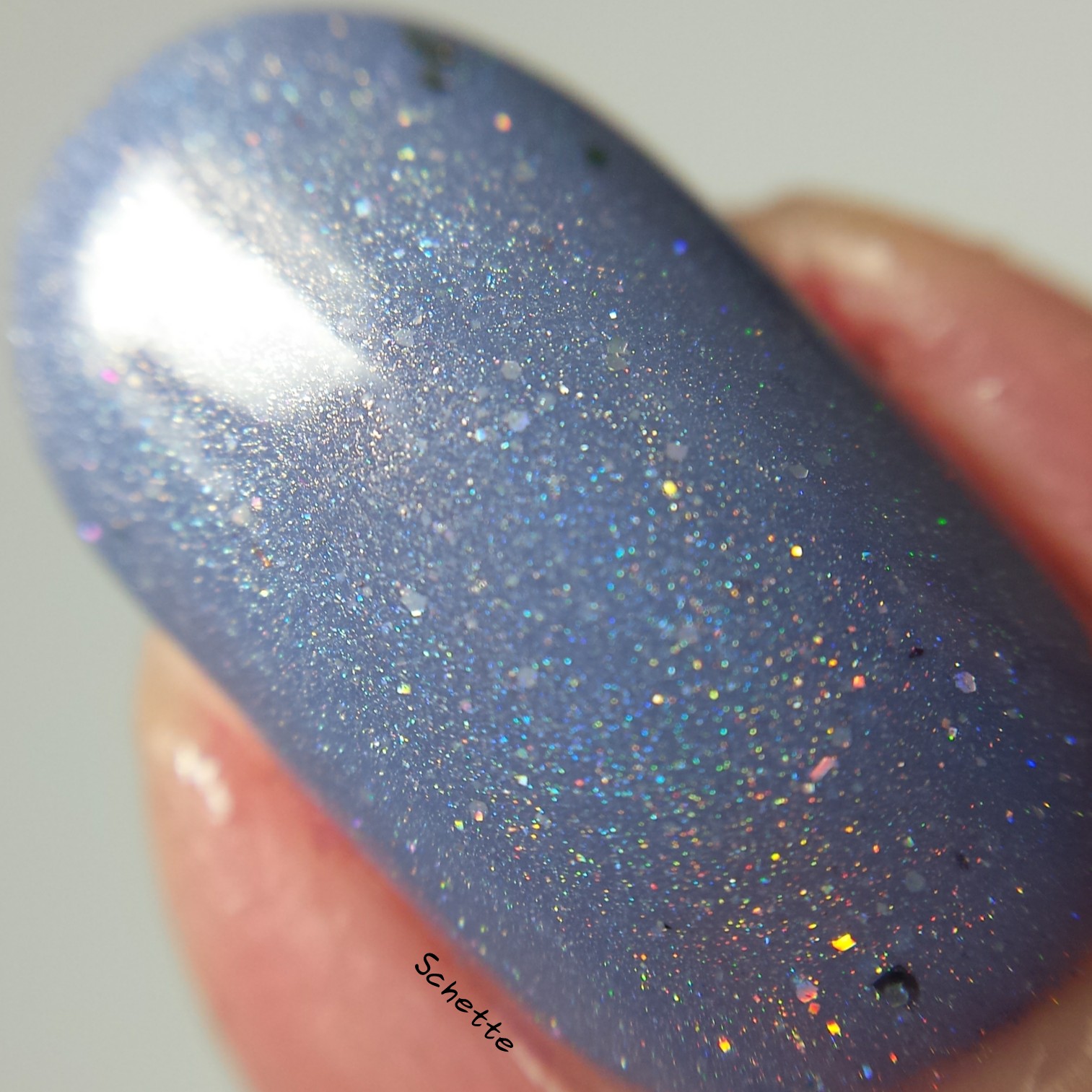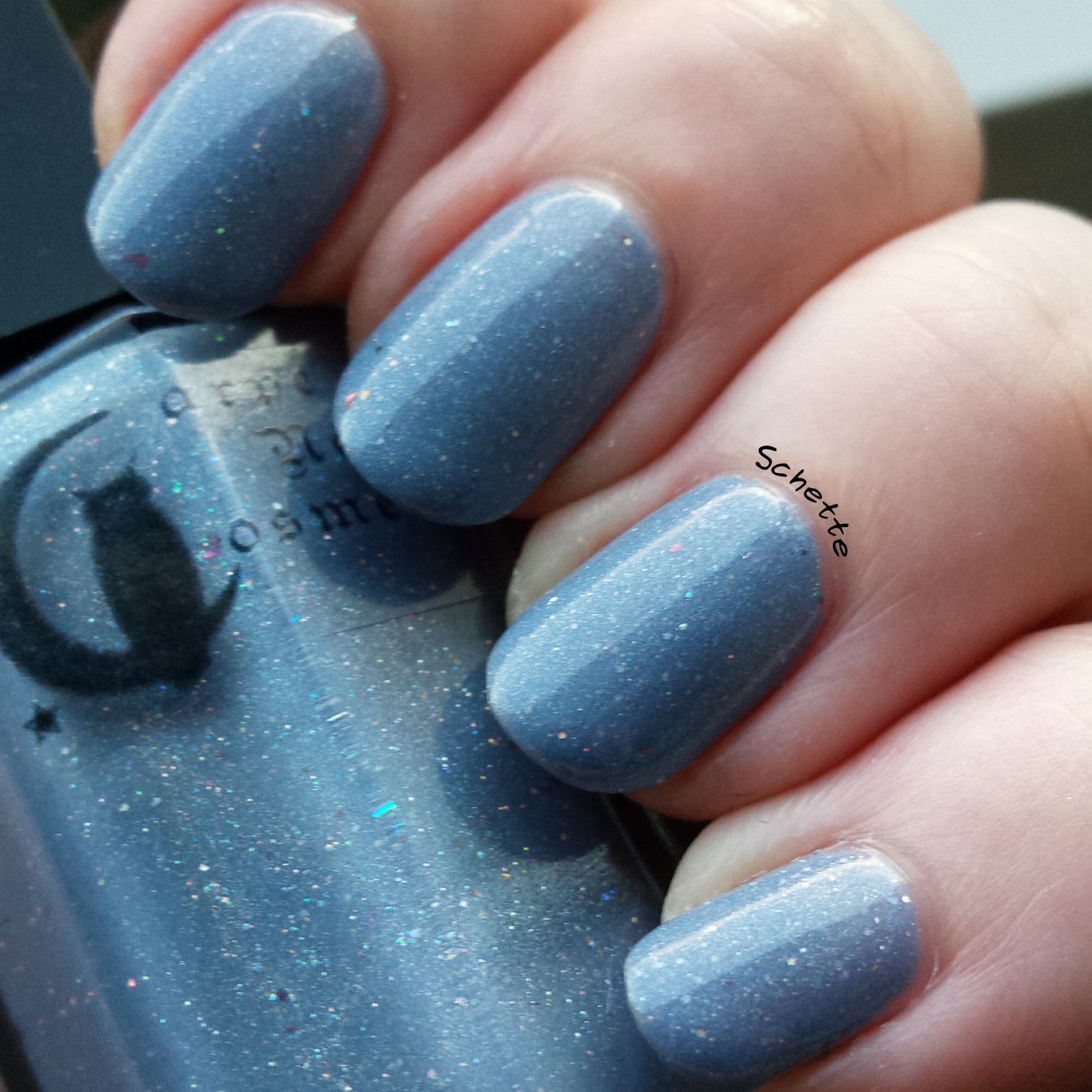 A la lumière naturelle
In natural light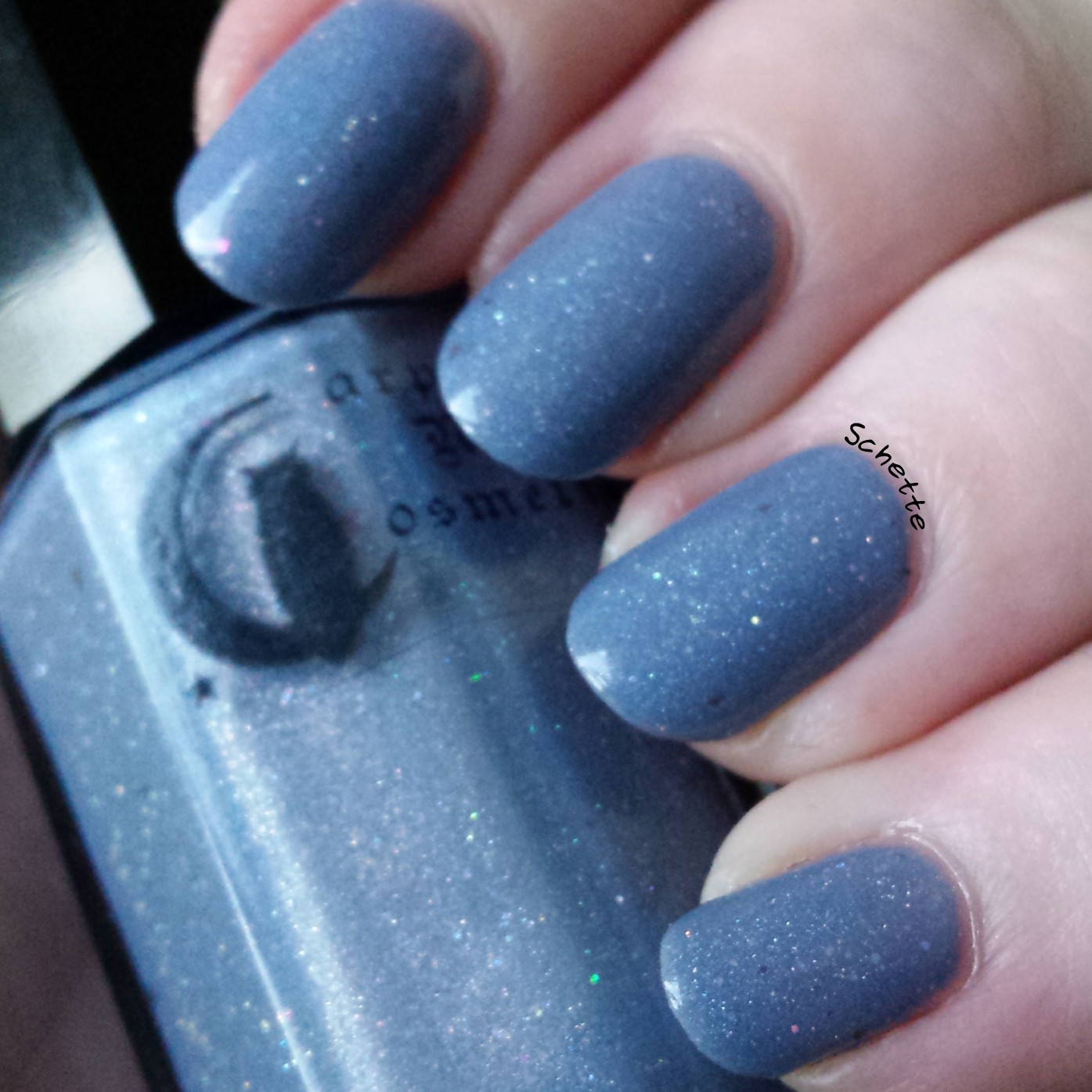 A l'ombre
In shade
Bon encore une petite dernière !
So a little last one !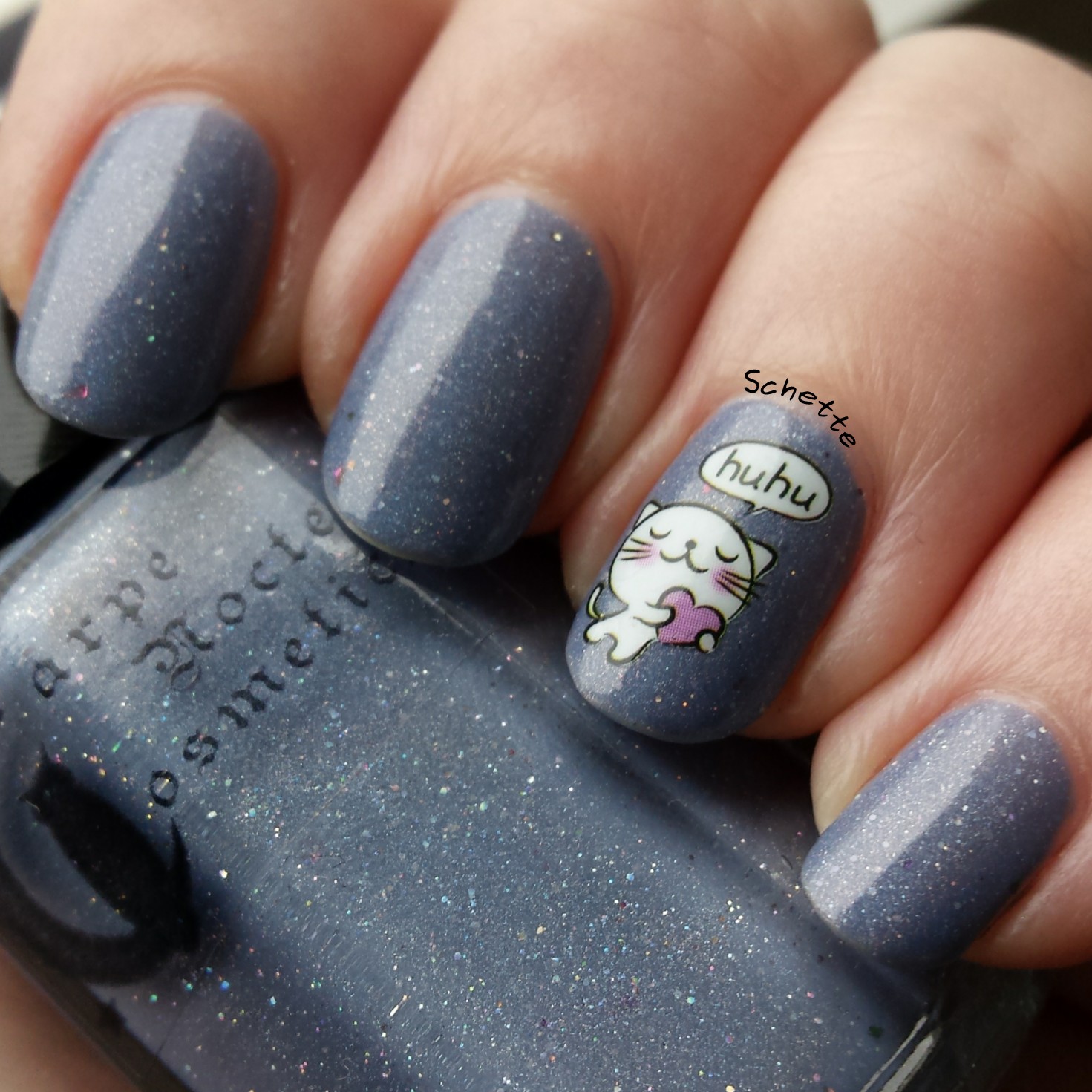 Franchement, j'ai un peu honte, mais je suis une grande fan de Bourriquet et je n'ai même pas un waterdecall avec lui ! J'ai des Winnie mais pas de Boubou ! Bon il va falloir remédier à ça, mais en attendant, je lui ai mis un petit waterdecall chat que j'adore :) C'était ma manucure du réveillon :)
Frankly, I'm a bit ashame but I'm a huge fan of Eeyore but I don't even have a waterdecall with him ! I have Winnie's but no Eeyore ! I will need to change it, but in the meantime, I put a little cat that I adore :) That was my New Year's Eve mani :)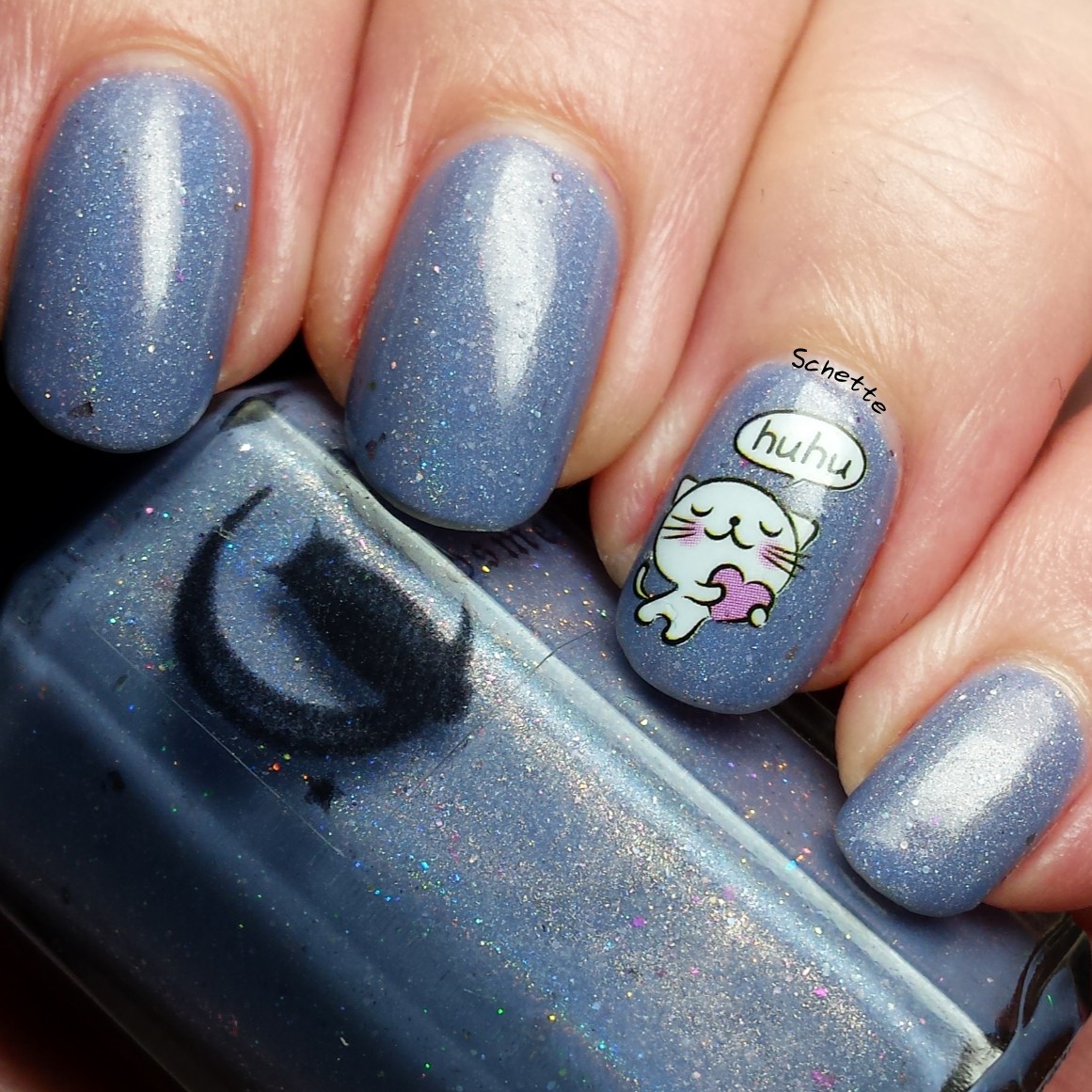 Bilan
Je ne remercierais jamais assez Emily pour cet honneur qu'elle m'a fait, et en plus, le vernis me ressemble vraiment donc je suis aux anges. J'espère que vous l'aimez aussi :)
Je vous montre très bientôt les 6 autres de la collection !
I will never thanks Emily enough for this honnor she made me, and moreover because the polish really stands for me, so I'm beyond happy. I hope that you'll love it too :)
I will show you very soon the 6 others of the collection !
Schette, le 1er janvier 2016
Vous pourriez aussi aimer / You can also like :