Carpe Noctem Cosmetics - Icy Abyss, Port of Fire, Darkest before dawn
Vous pourrez trouver cette marque sur la
boutique
.
You can find this brand on the
shop
.
PRESS SAMPLE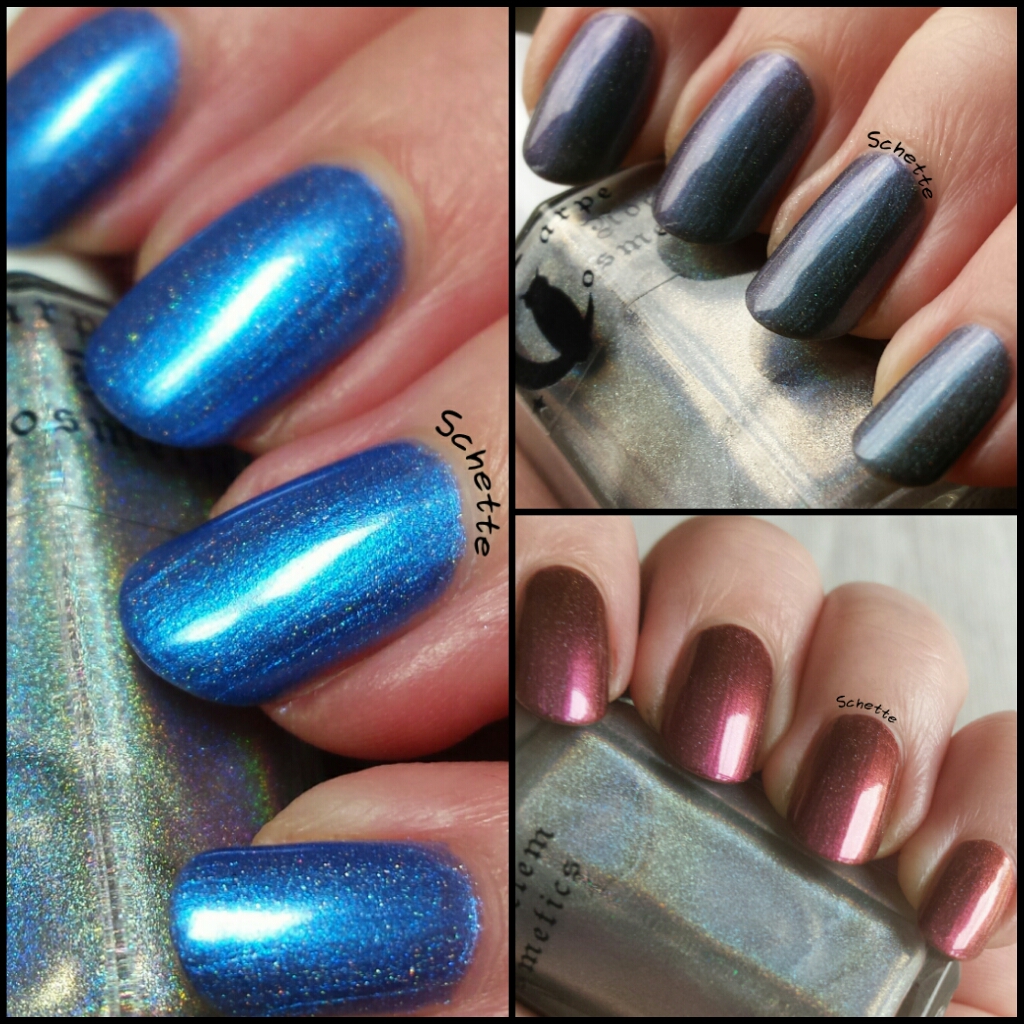 Icy Abyss
Mon petit préféré des trois. C'est un magnifique bleu holographique avec un fort flash bleu ciel, il est juste parfait ! Il est ici posé en deux couches sans top coat.
My favorite of the three. This is a georgous blue holo with a strong light blue flash. Just perfect ! Here worn in 2 coats without top coat.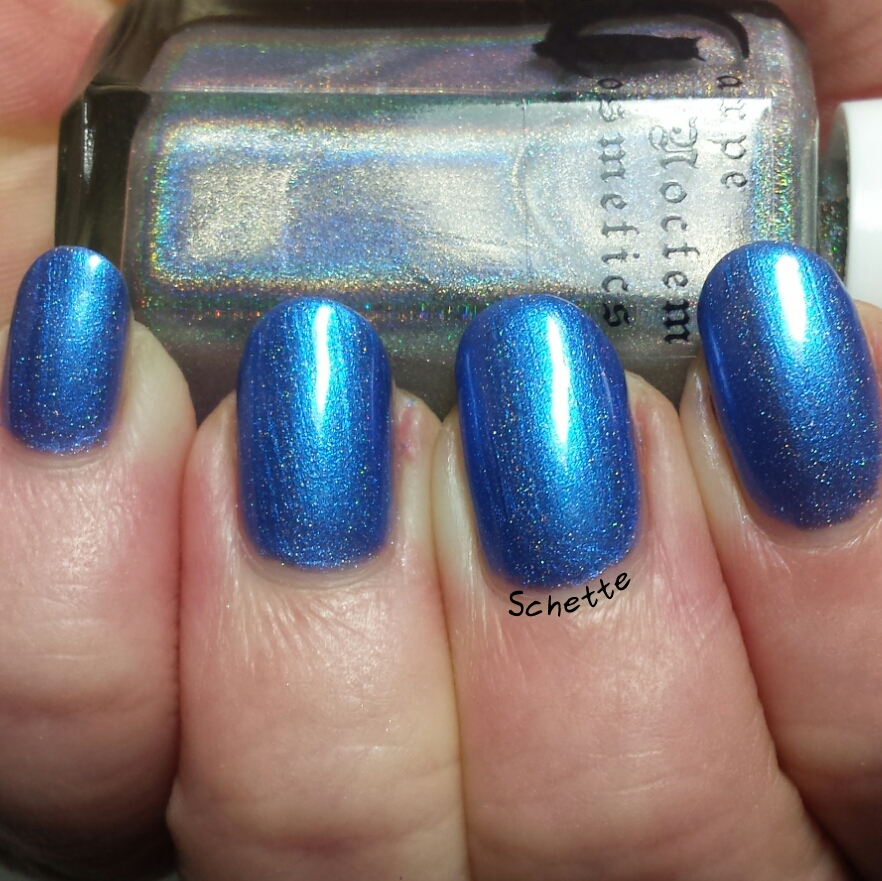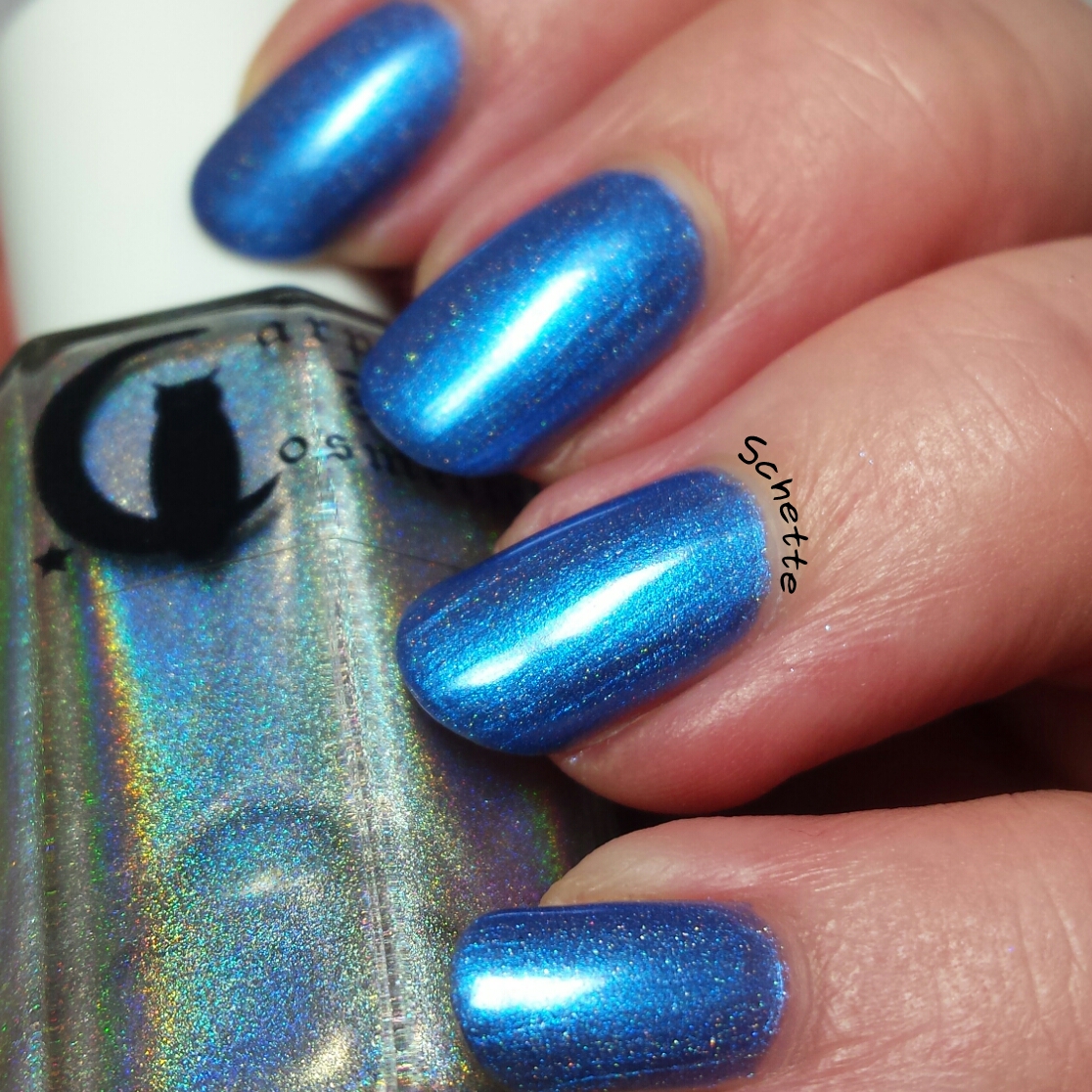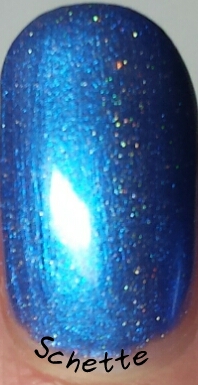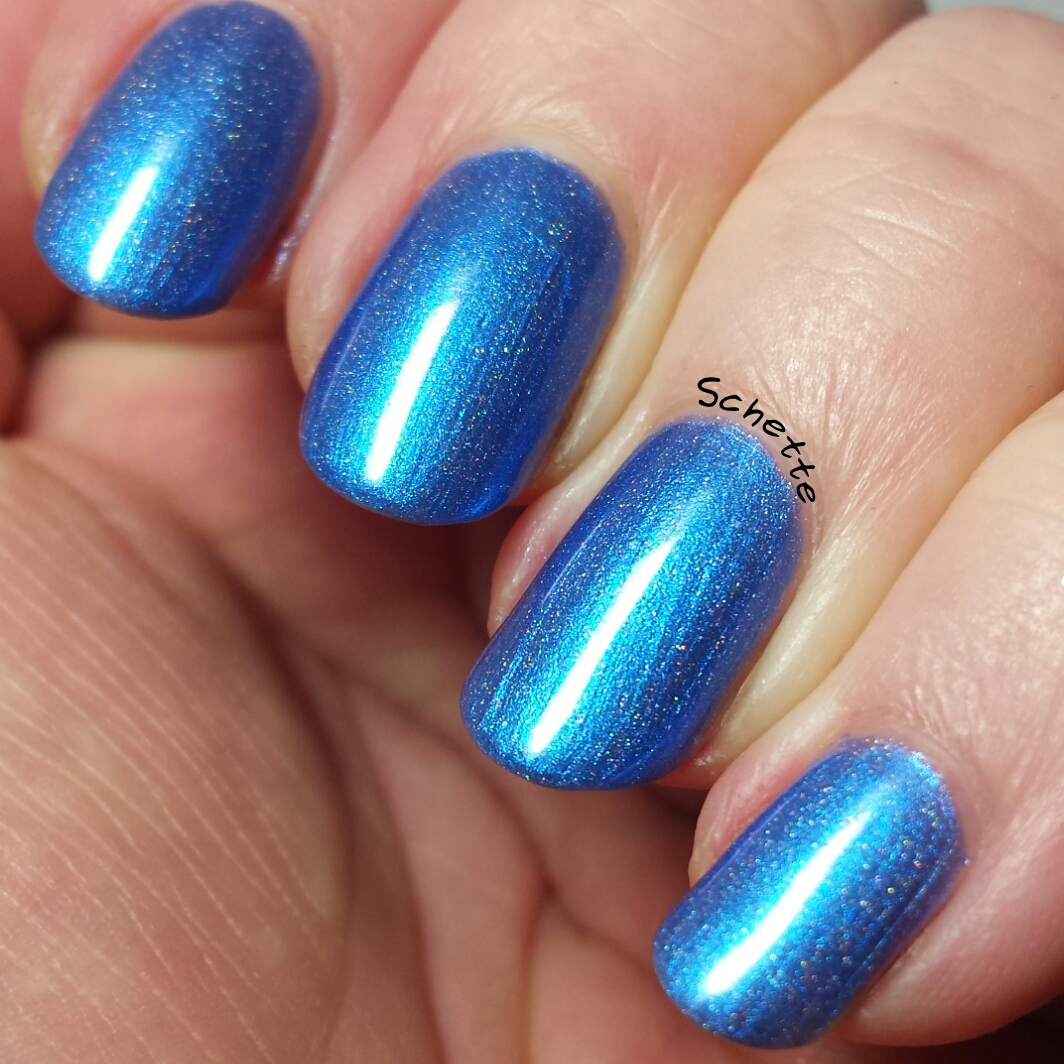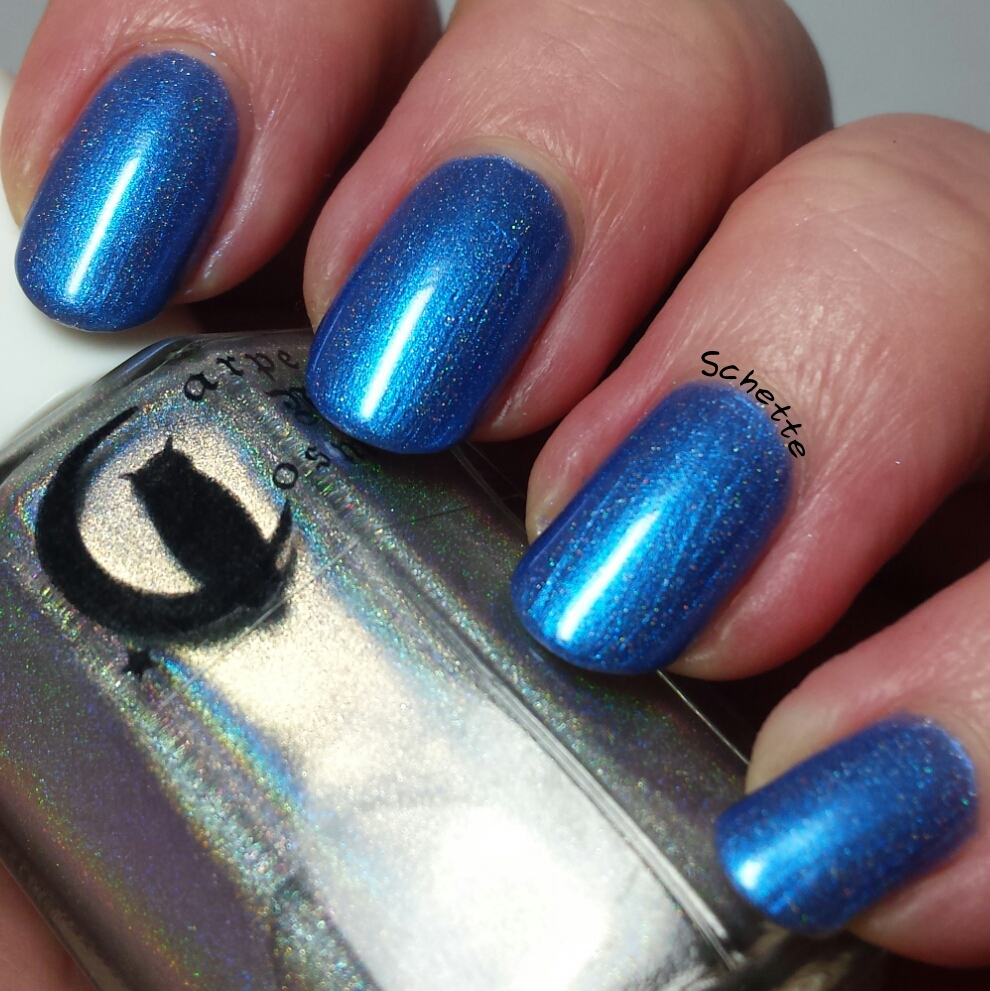 Port of fire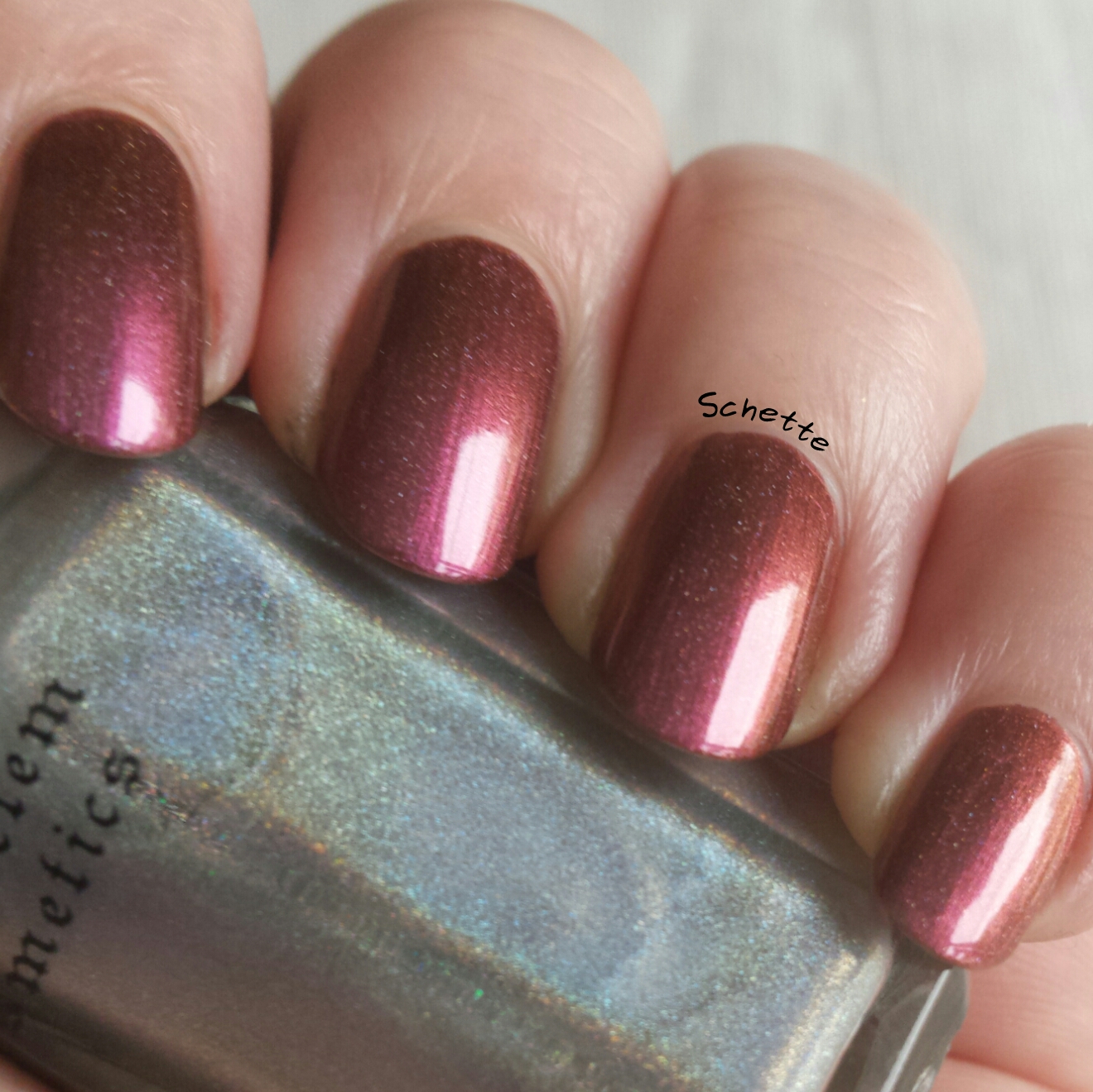 Le second est un duochrome rose - orange. Je l'ai adoré ! Posé en deux couches sans top coat.
The second is a duochrome pink - orange. I loved it ! Worn in two coat without top coat.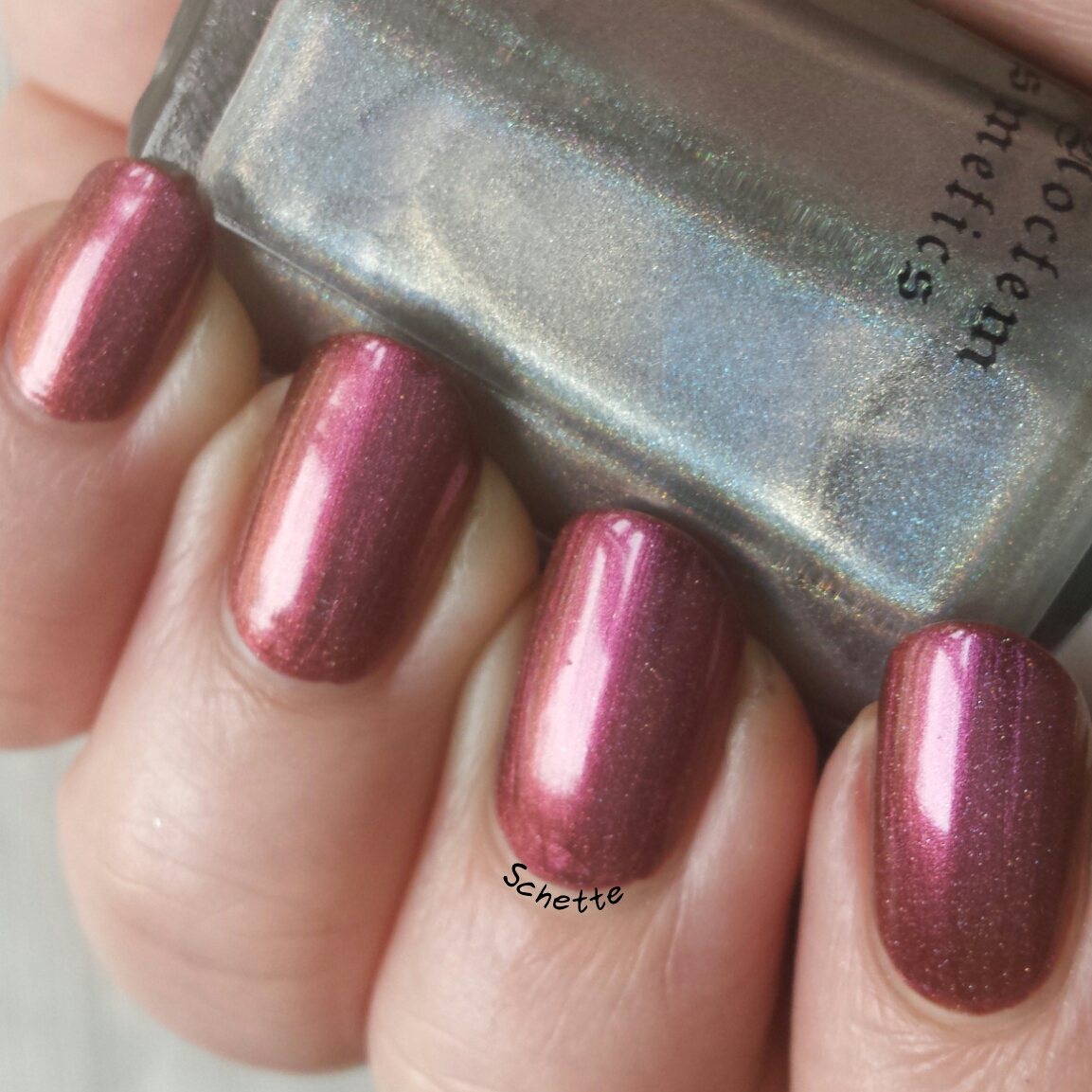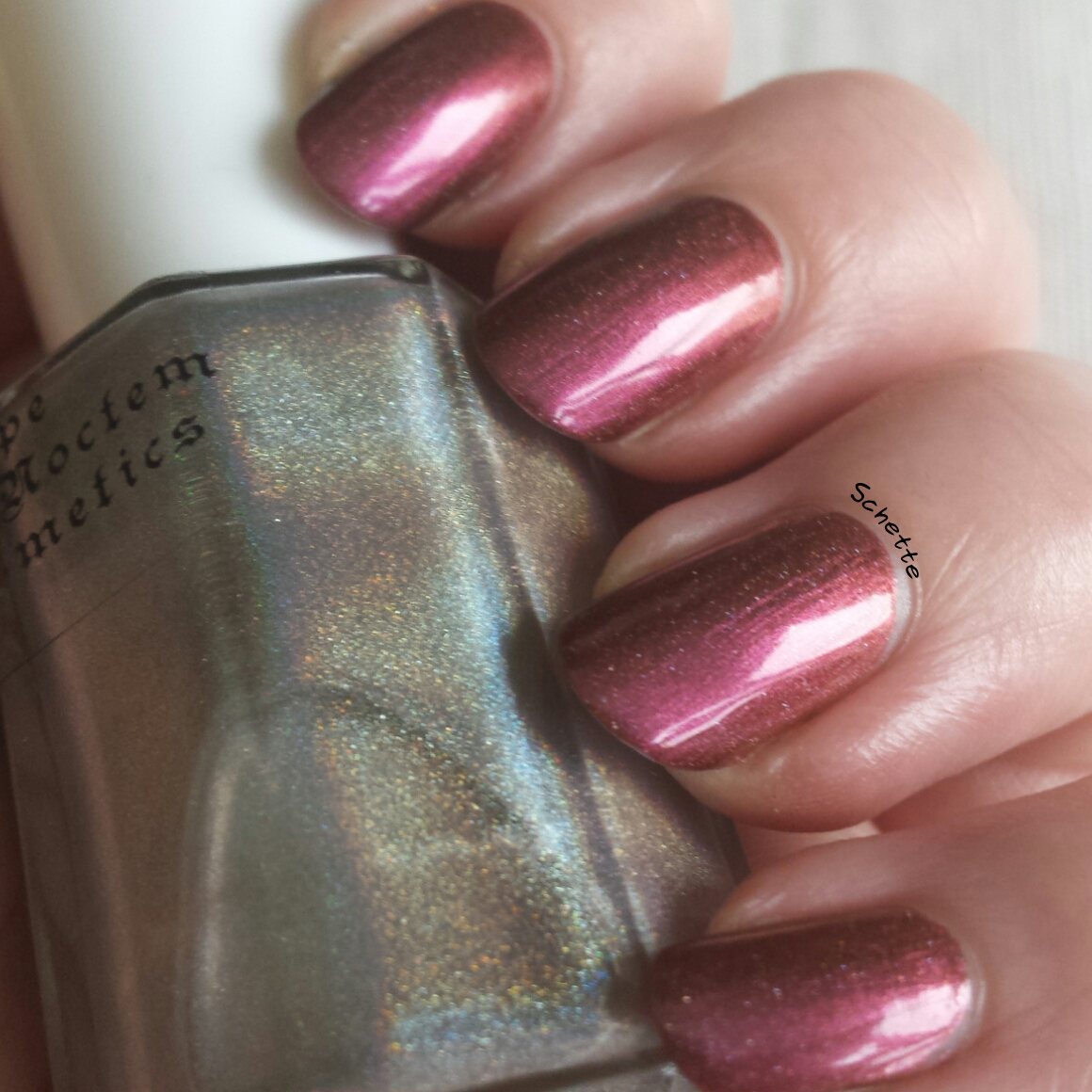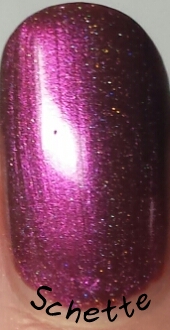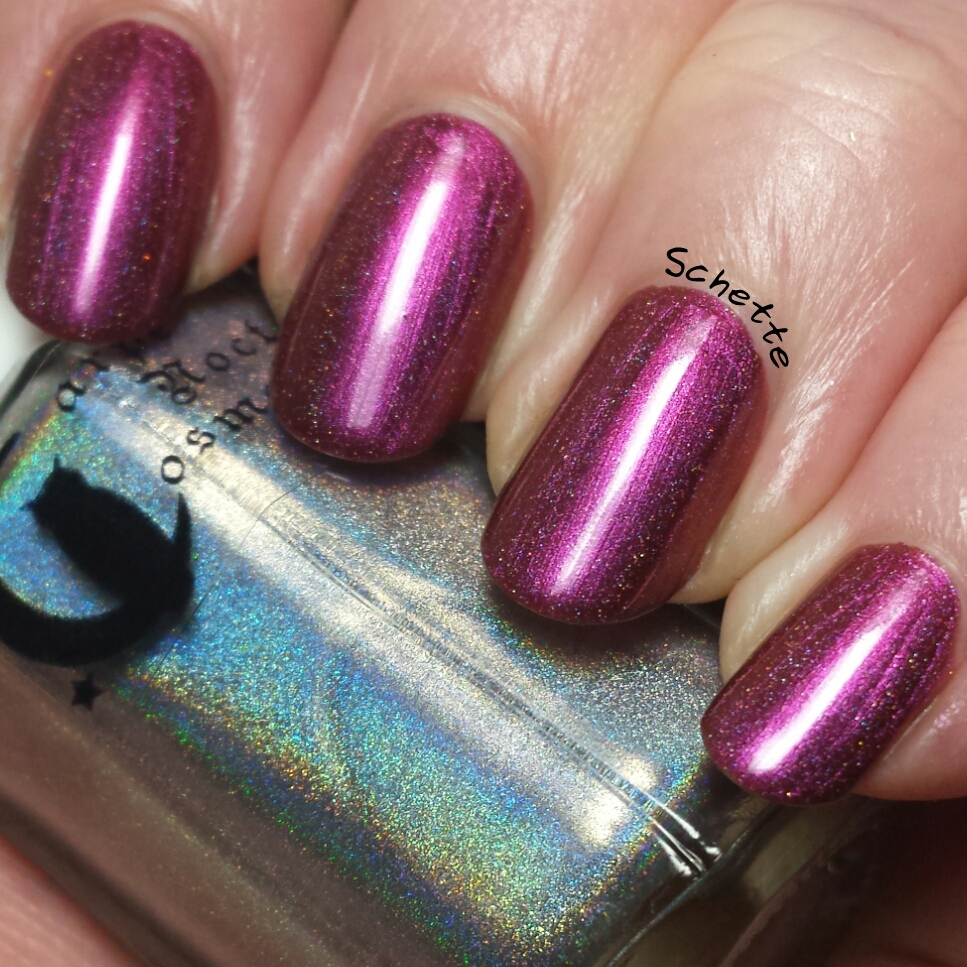 A la lumière artificielle, il nous montre uniquement son coté rosé ! J'adore !
With artificial light it only show us his pink ! I love it !
Darkest before dawn
Le dernier est un duochrome vert - turquoise - bleu - violet. En deux couches sans top coat.
The last one is a duochrome green - teal - blue - purple. In two coats without top coat.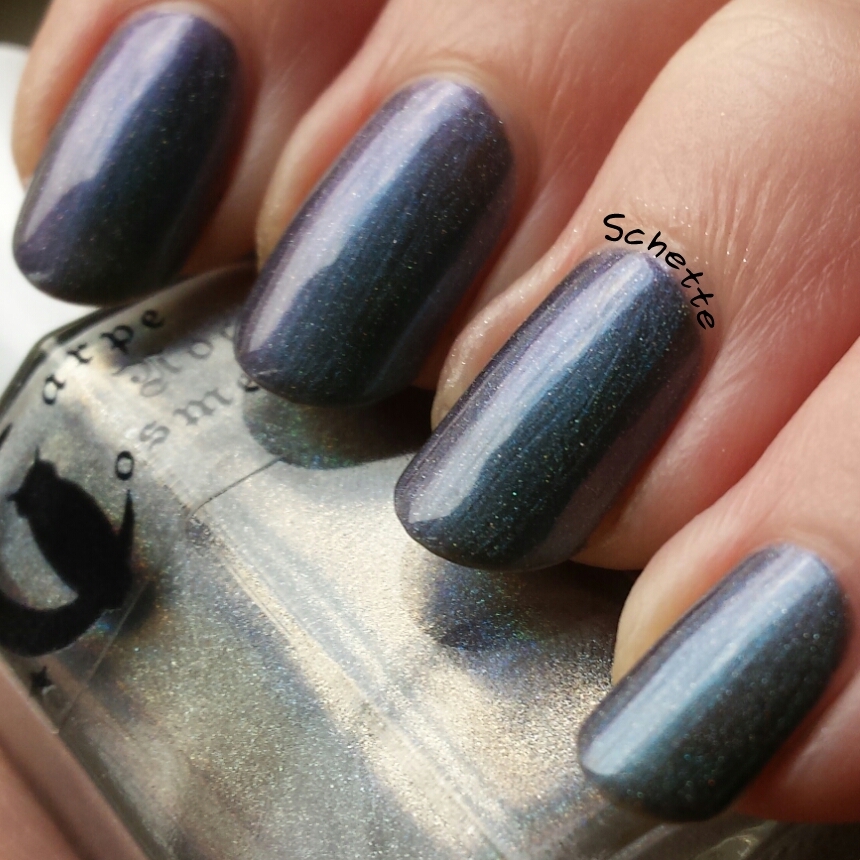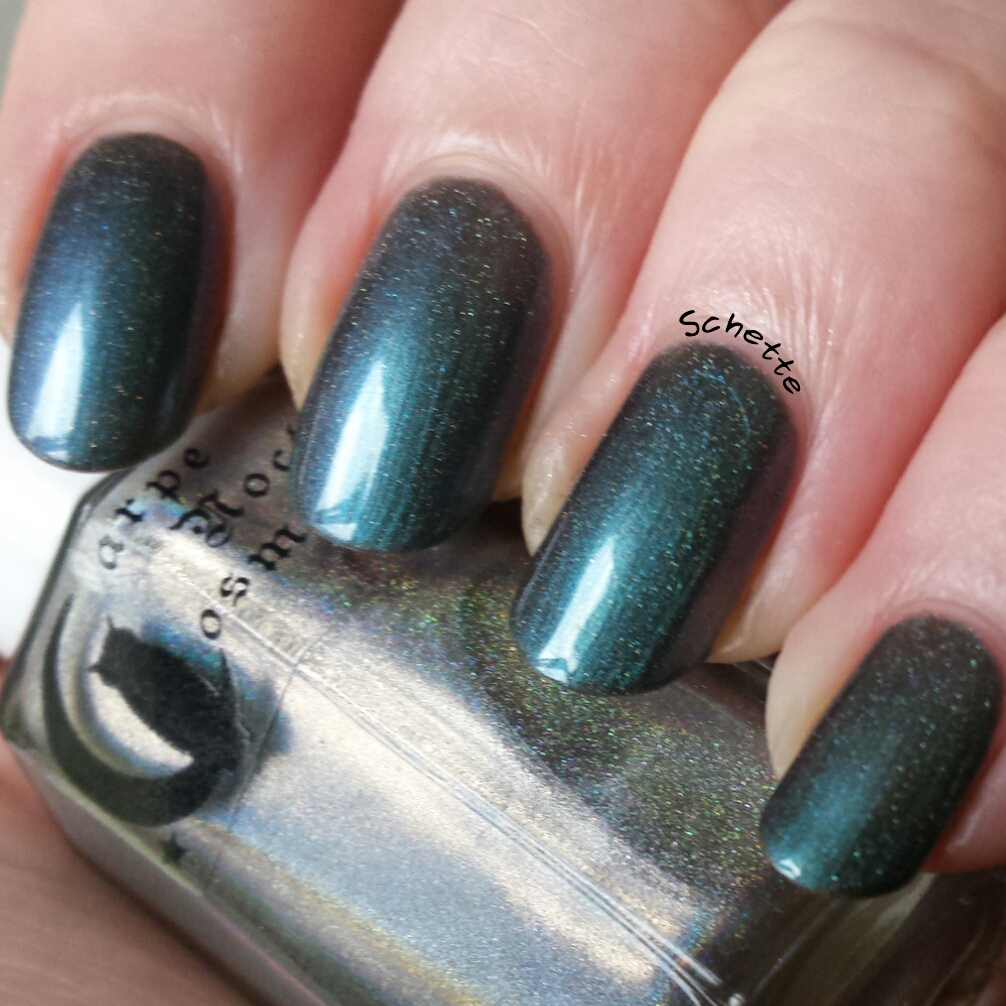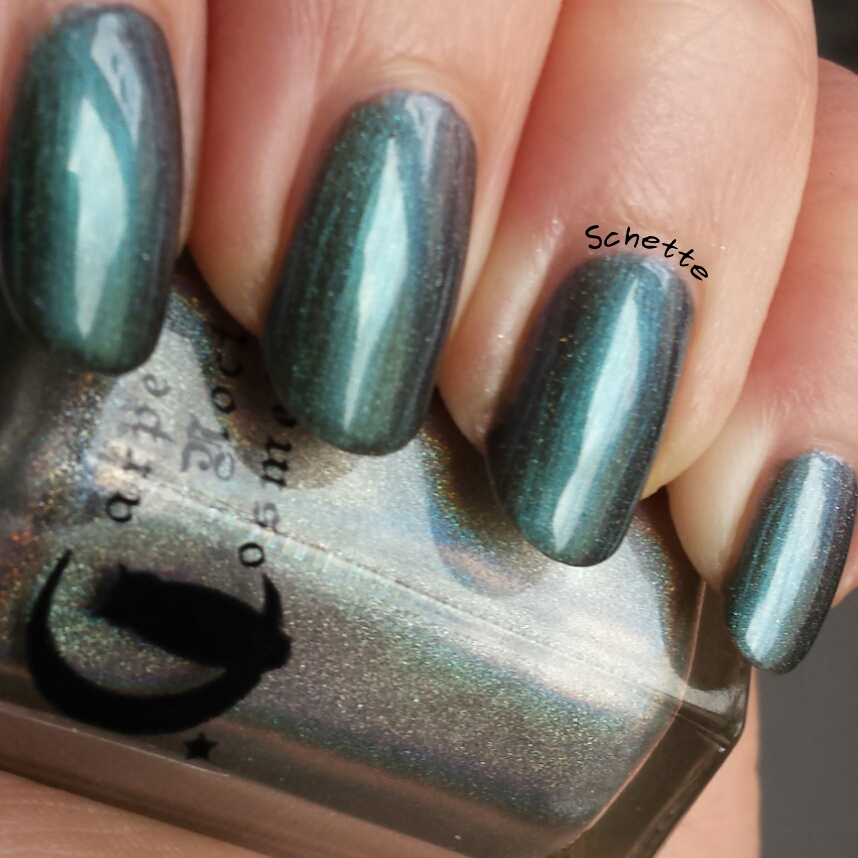 En rendant la photo un peu floue, j'ai réussi à vous montrer le petit coté vert.
With a little flurry picture, I can show you the green side.
Sous lumière artificielle, il montre son coté turquoise.
Under artificial light, he shows his teal side.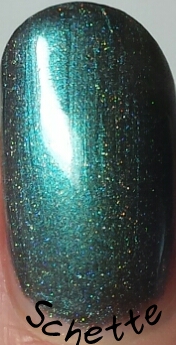 Bilan
J'ai juste adoré ces trois vernis, tellement ils sont complexes. J'ai toutefois une préférence pour Icy Abyss qui est juste magnifique.
Vous pouvez toujours rejoindre le
groupe de fans Carpe Noctem
.
I just adore this 3 polishes, they're so complexes. I altrough have a preference for Icy Abyss which is just magnifique.
You can join the
fan group Carpe Noctem
Schette, le 14 février 2015
Vous pourriez aussi aimer / You can also like :