Carpe Noctem Midnight Madness, Raspberry Berret
Vous pourrez trouver cette marque sur la
boutique
.
You can find this brand on the shop .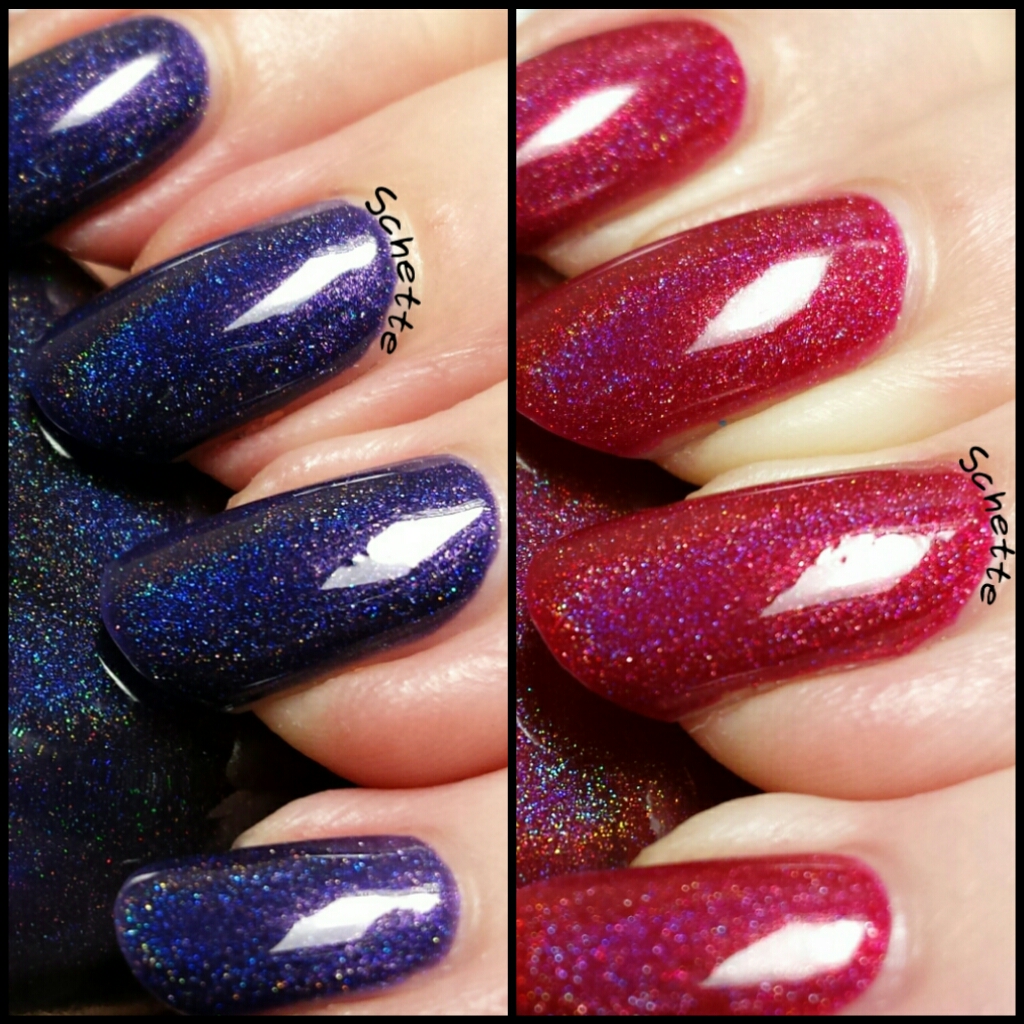 PRESS SAMPLE
Midnight Madness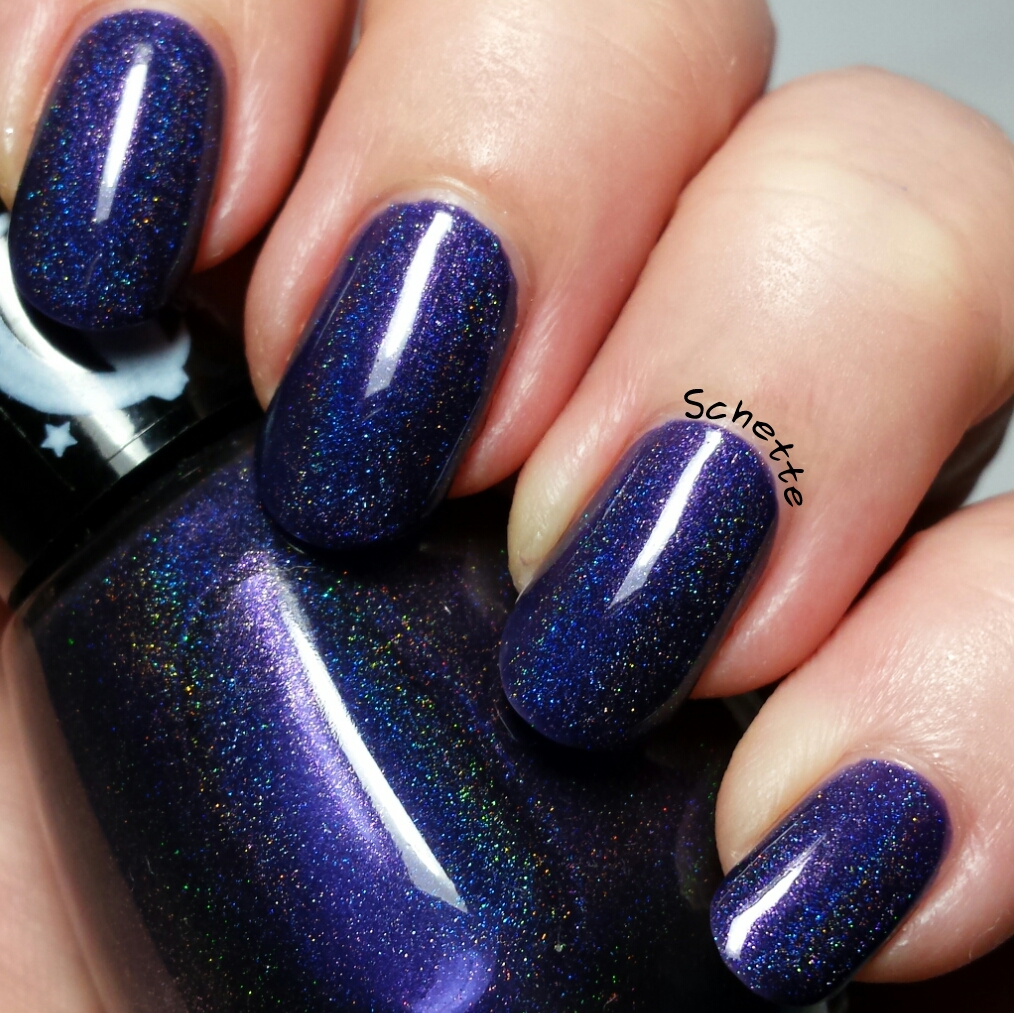 Midnight Madness est un vernis comme je les aime. Blurple. Je sais, ce nom n'a pas l'air d'être joli mais en fait, un vernis qui est à la fois bleu et violet ne peut qu'être joli <3 Je l'ai posé en deux couches, sans top coat.
Midnight Madness is a polish like I love them. Blurple. I know, this name does not sound nice, but in fact, this is ! A polish that is both purple and blue can only be wonderfull. I worn it in two coats, without top coat.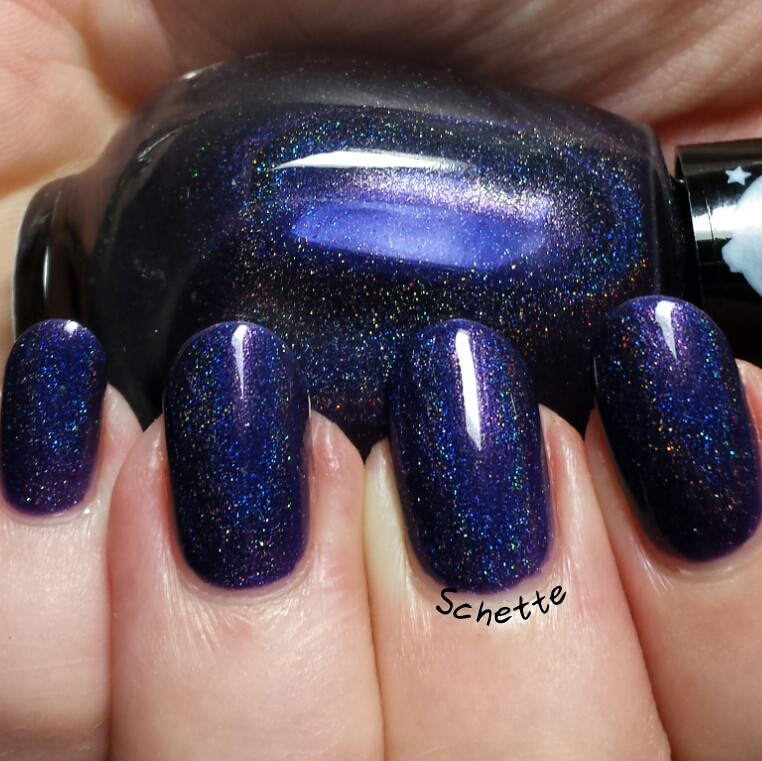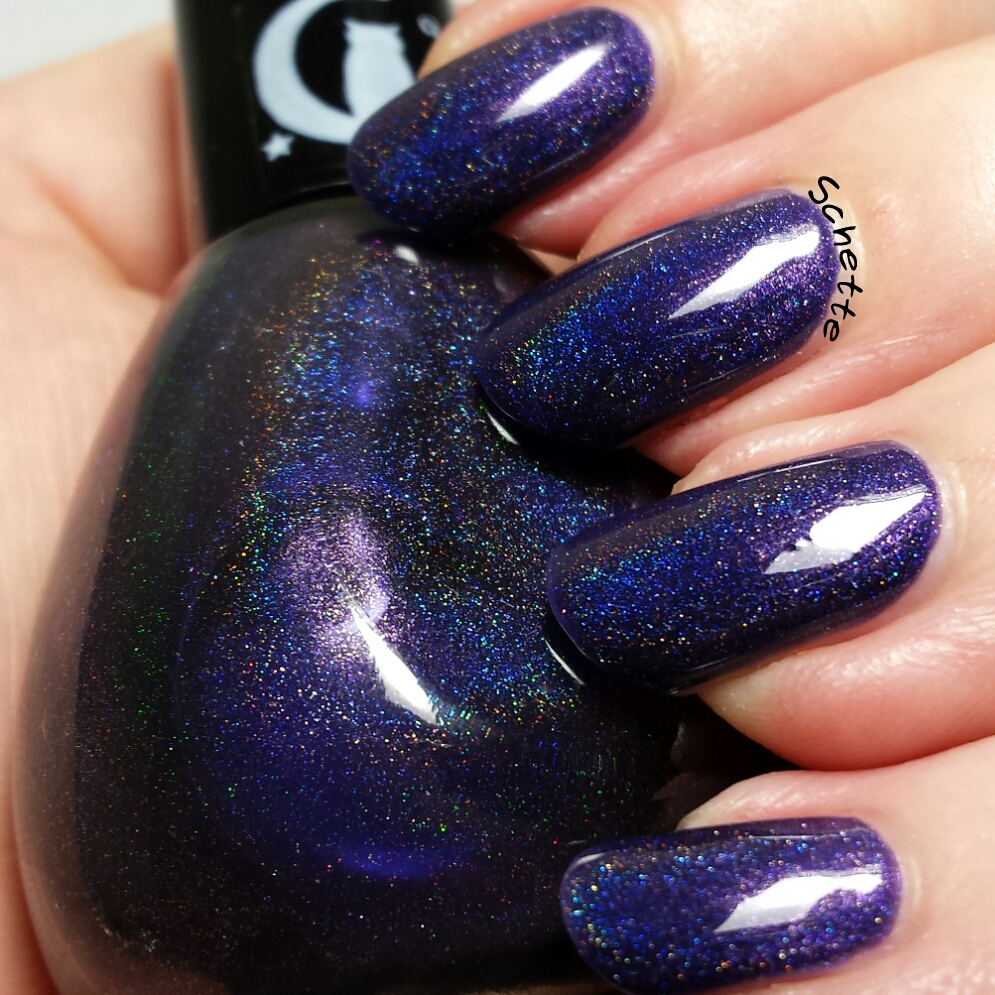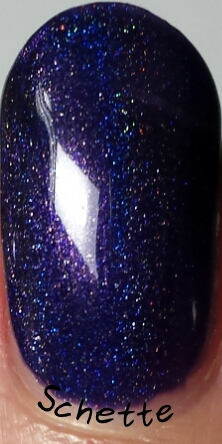 Raspberry Berret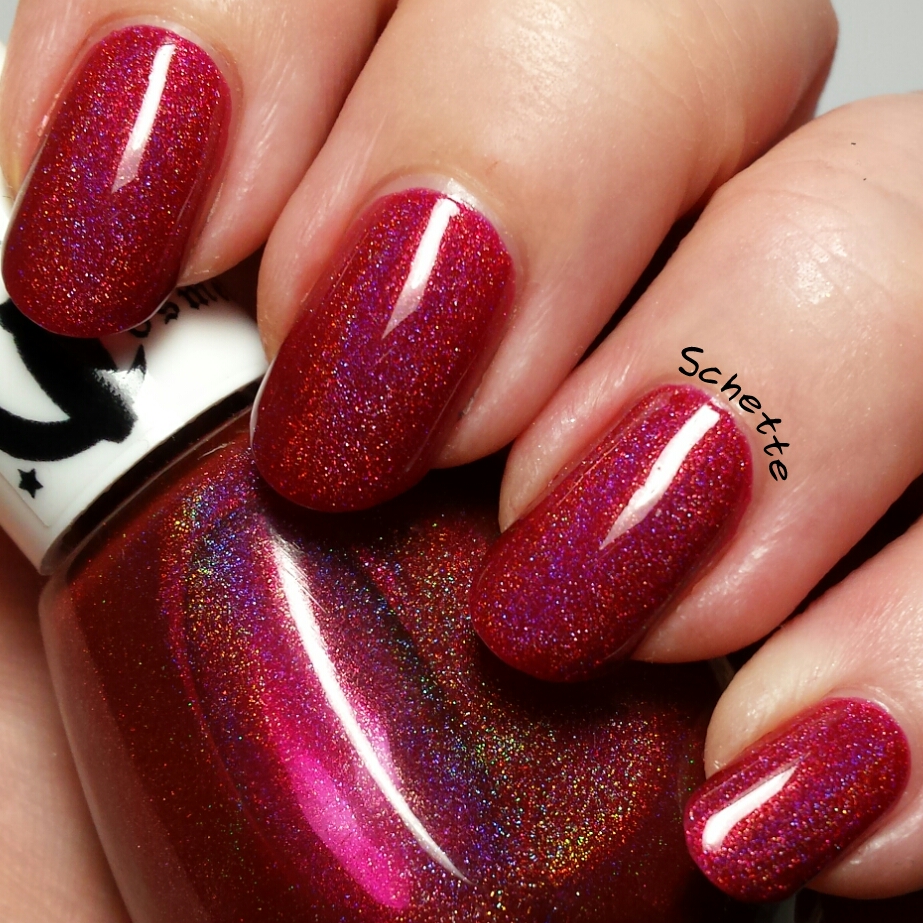 Le petit suivant est un très joli framboise (d'où le nom). Il a un rendu jelly mais il est parfaitement opaque en deux couches sans top coat, comme sur la photo.
The next one is a very pretty Raspberry (good name, right ?). The finis is super jelly but it's full coverage in two coats without top coat, as you can see in my swatch.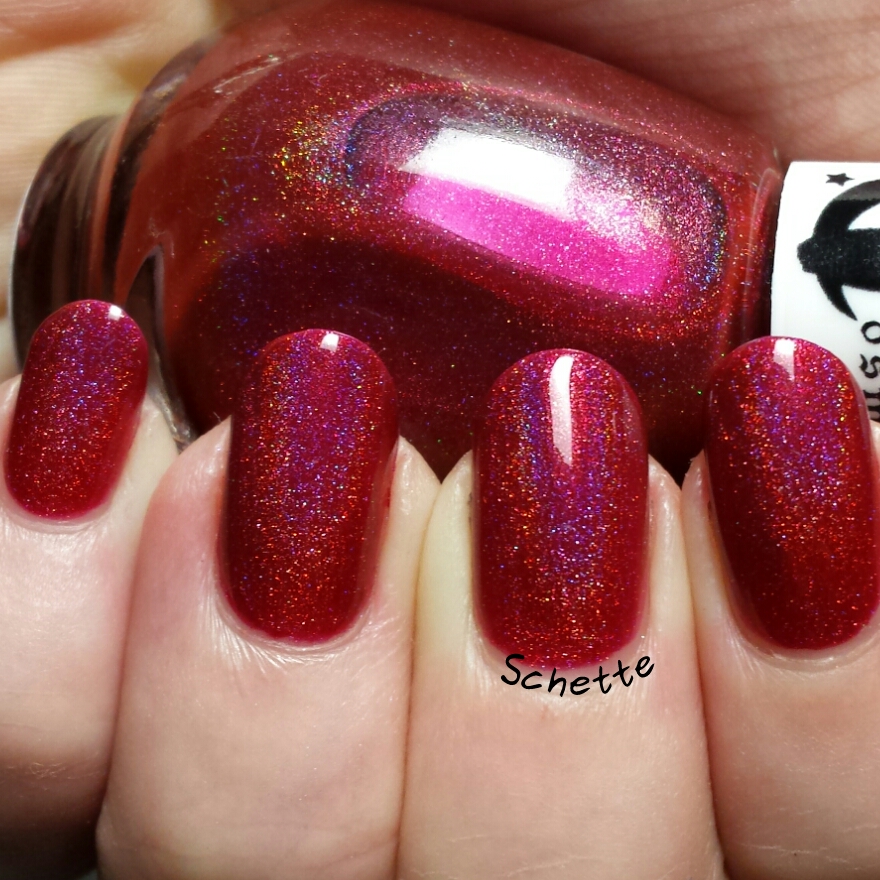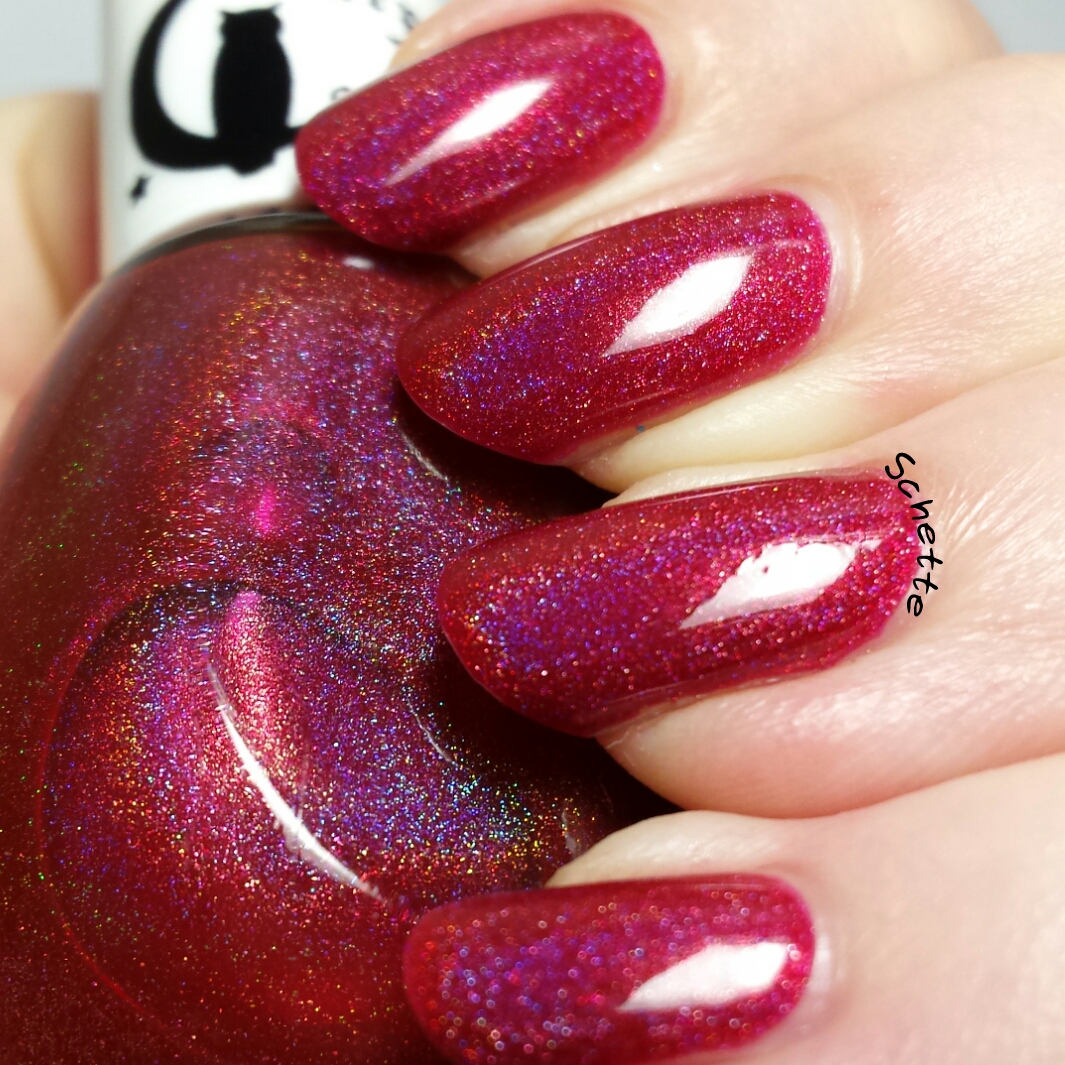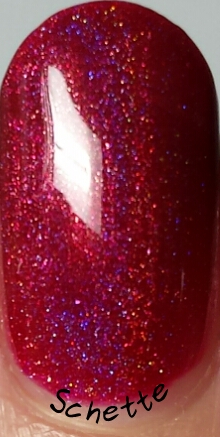 Bilan
Comme toujours j'aime l'application de ces vernis. J'aime aussi le fait que Emily propose ses vernis en mini (5ml), medium (12 ml) ou full (15 ml) ce qui permet de bien doser la quantité que l'on souhaite. Jusqu'au 10 novembre, vous pourrez avoir 30% sur votre commande avec le code HAPPY3 (il faut arriver à 20$ hors frais de port tout de même).
Like always, I love the application of this polish. I love also the fact that Emily propose her polish in 3 size : mini (5ml), medium (12ml) or full (15ml) which allows you to chose the right quantity of polish you want. 30% off all orders 20$ or more with code HAPPY3 until November 10h !
Schette, le 5 novembre 2014
Vous pourriez aussi aimer / You can also like :