A England - Elaine
PERSONAL PURCHASE
Elaine est un vernis crème violet foncé. L'application est vraiment très agréable, le finish doux et le séchage ultra rapide. La couleur est très sombre mais laisse entrevoir la couleur violette (je me souviens de la déception d'Ophelia qui ne laissait que très peu entrevoir sa couleur). Ca n'est pas vraiment mon type de vernis vous vous en doutez il manque un peu de folie, mais c'est un bon basique.
Elaine is a dark purple creme. The application is very nice, the finish smooth and the dry super fast. The color is dark but you can see the purple shade (I remember of the deception while I put Ophélia and we almost not see the color). This is really not my kind of color you can imagine, but that's a good basic.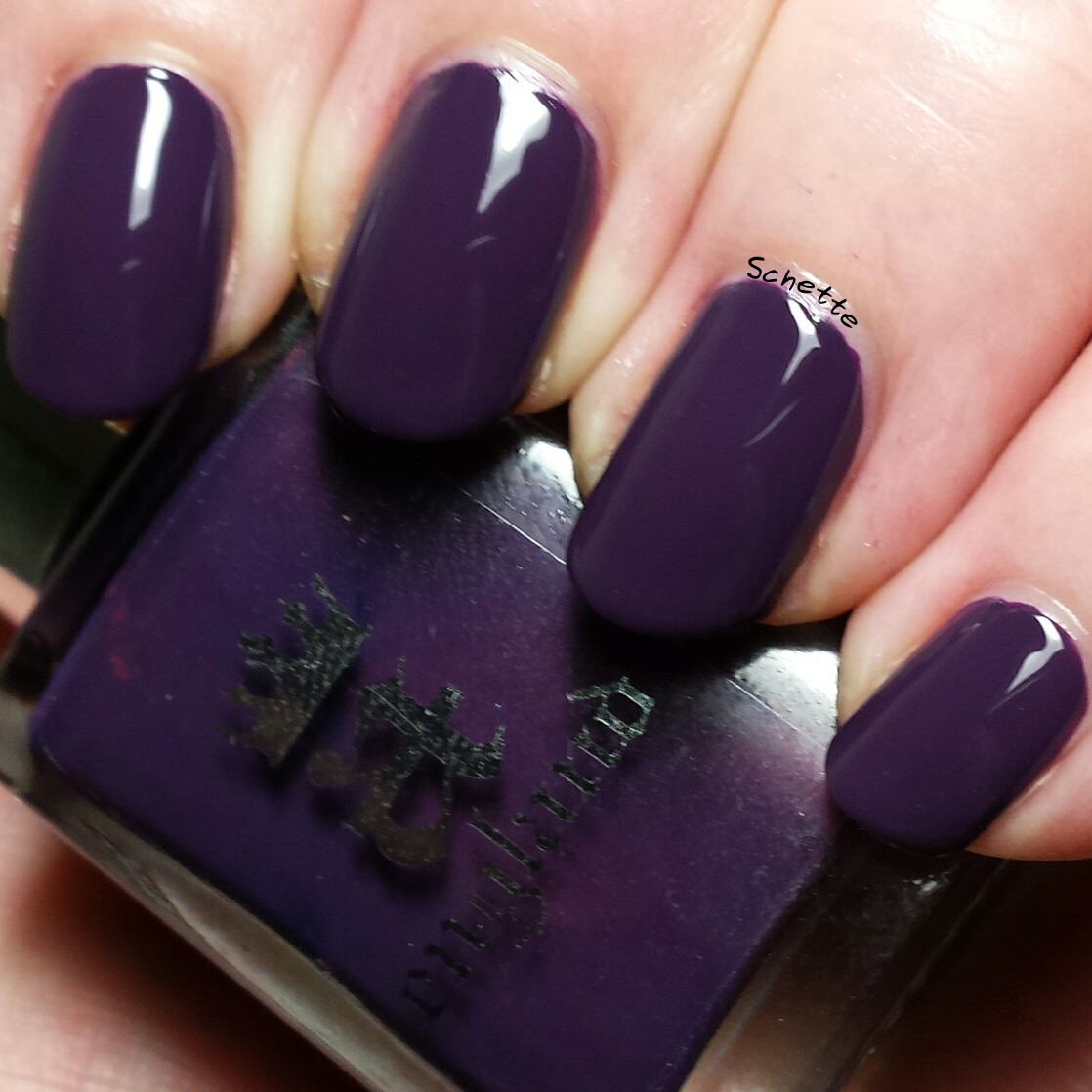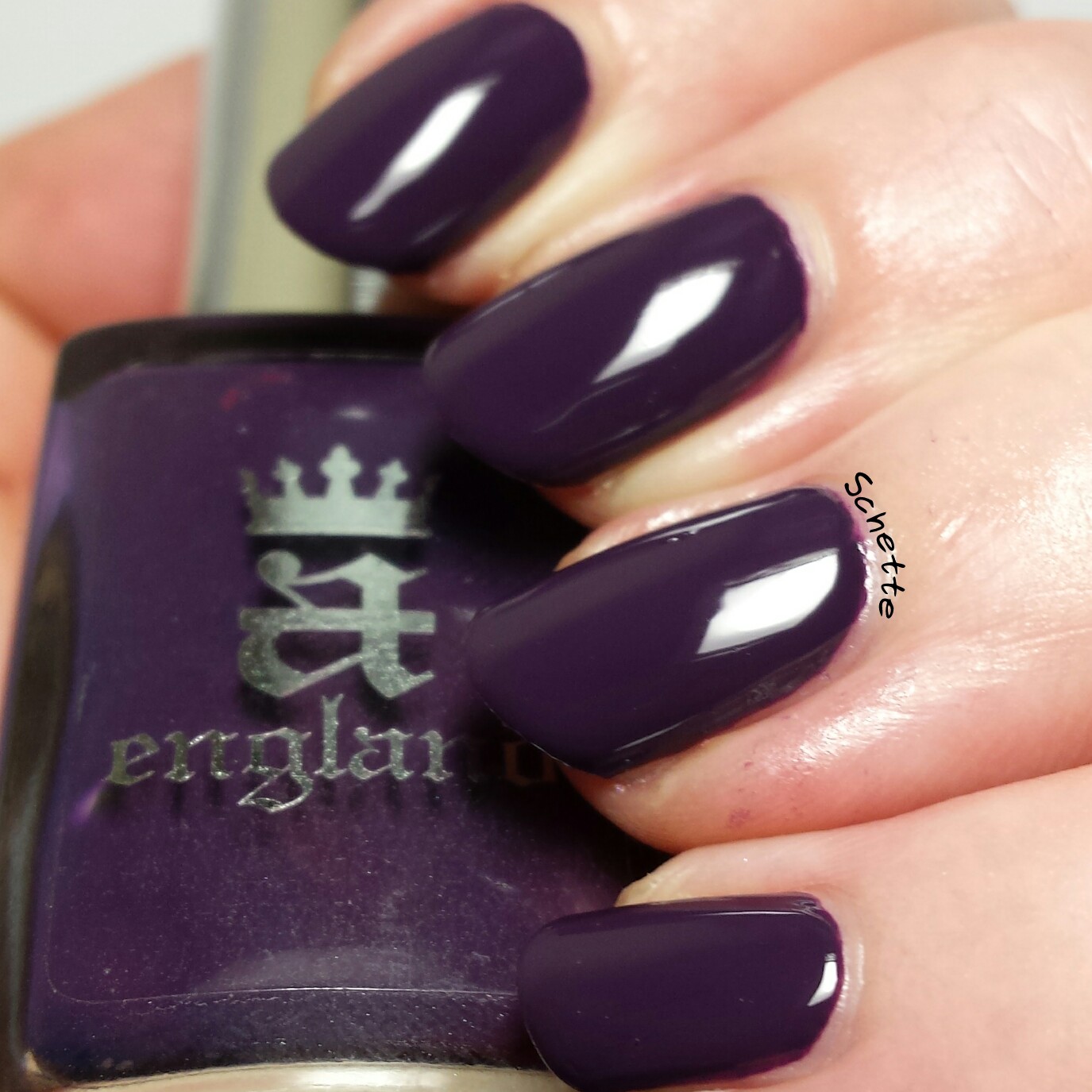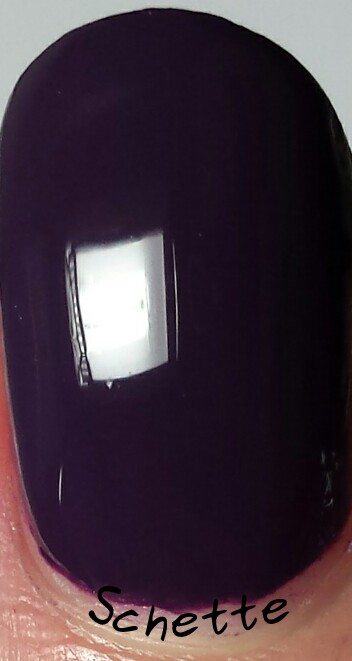 Bilan
Un bon basic à avoir dans sa vernithèque.
A good basic to own in your collection.
Vous pourriez aussi aimer / You can also like :