Stamping Master 2 : Art, Artiste
Julia de Love, nails etc à décidé de lancer le
Stamping master.
Chaque semaine, les nailsta du monde entier peuvent venir partager leur passion du stamping en se rassemblant autour d'un thème. Normalement la publication se fait le mercredi. Voici donc mon Stamping Master 2
Julia, from Love, nails etc decided to launch the Stamping master Each week, the nailista of all around the world can share their passion for stamping gathered around a theme. Usualy the post has to be done on Wednesday. Here is my Stamping Master 2.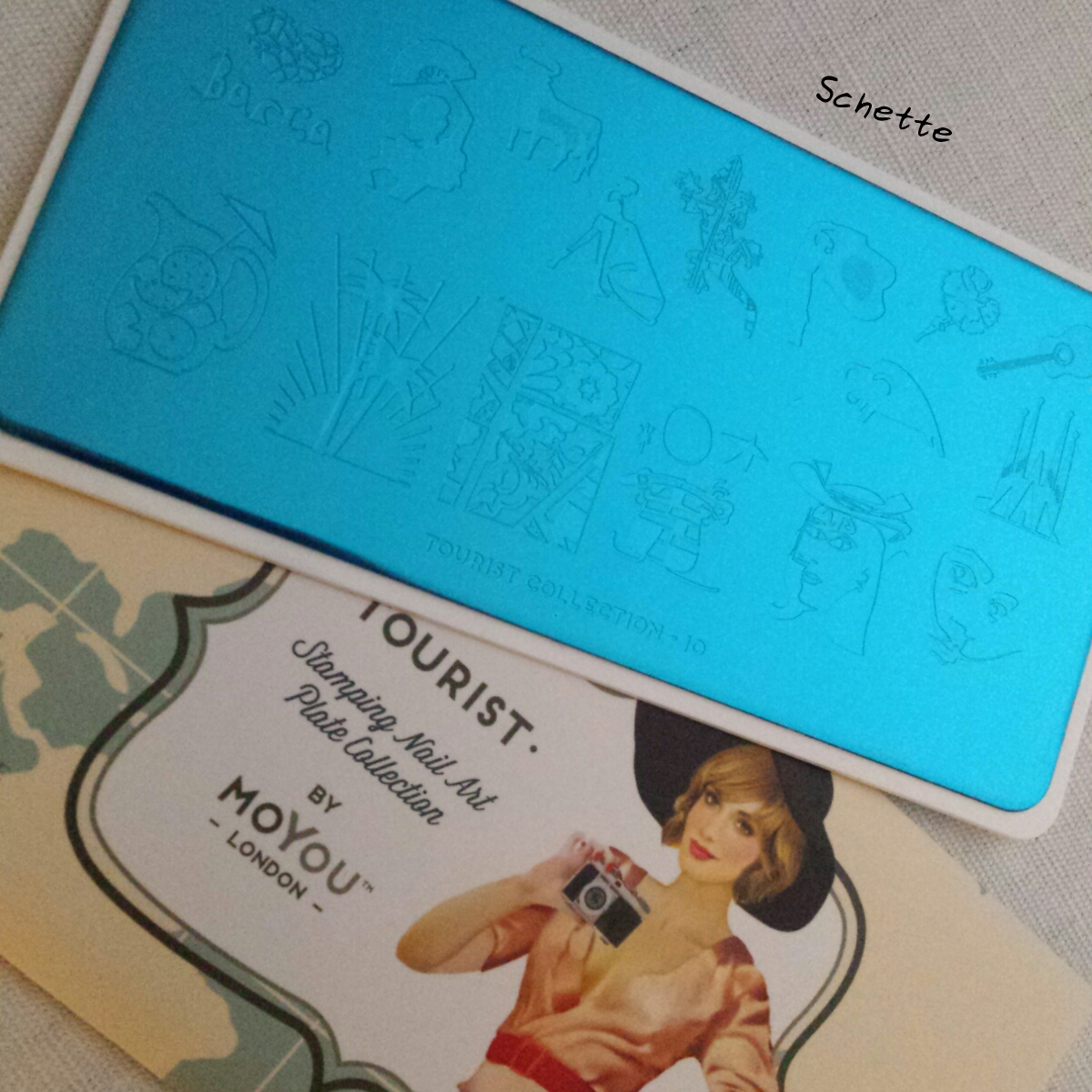 J'ai utilisé la MoYou Tourist 10 sur le thème de l'Espagne.
I used the MoYou Tourist 10 upon the theme Spain.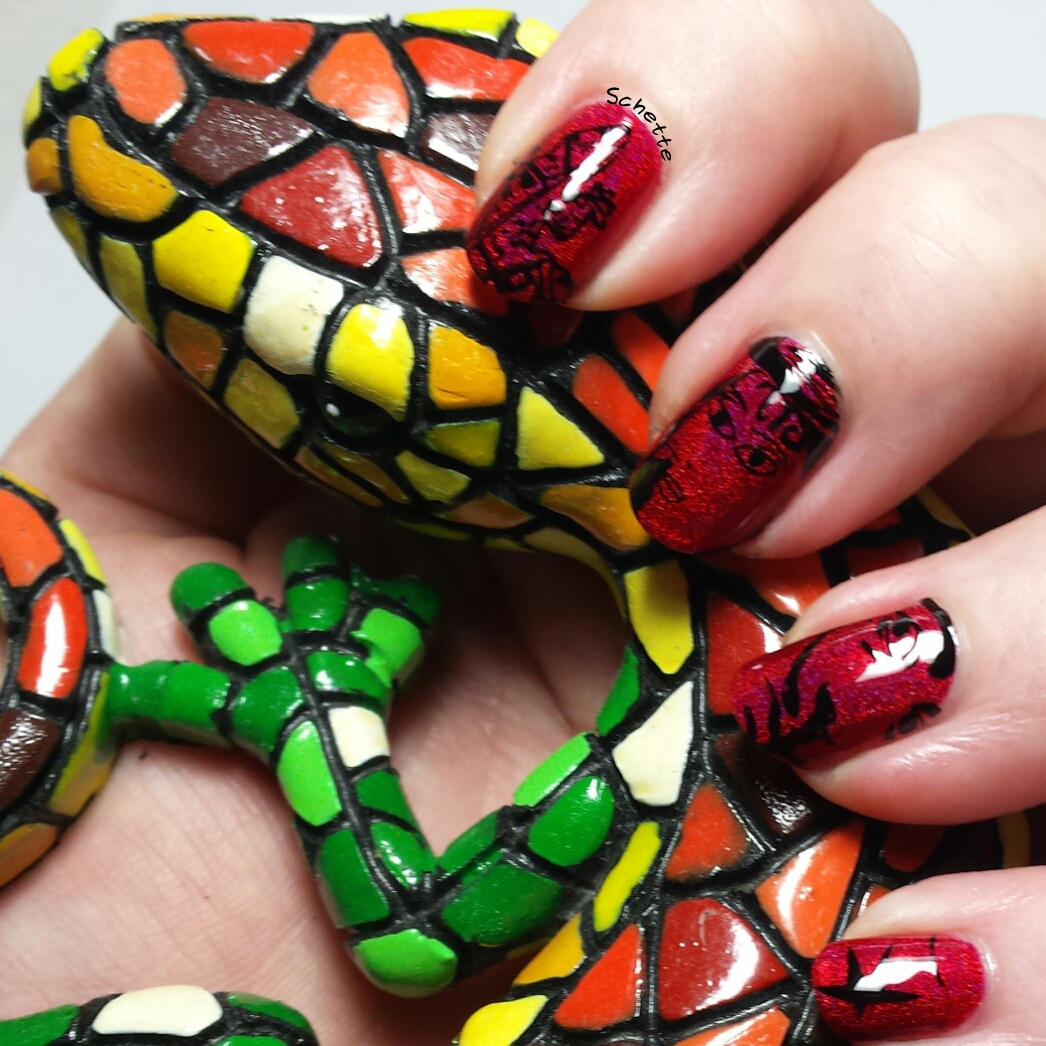 J'ai voulu faire simple pour ce défi. J'ai utilisé en base le Bear Pawlish She's a fish killer et j'ai juste stampé en noir. J'aime beaucoup Dali et Picasso qui ont été très influents dans l'art espagnol.
I wanted to be very simple with this stamping master. I used as base the Bear Pawlish She's a fish killer and I just stamped in black. I love a lot Dalo and Picasso who were very influent in the spanish art.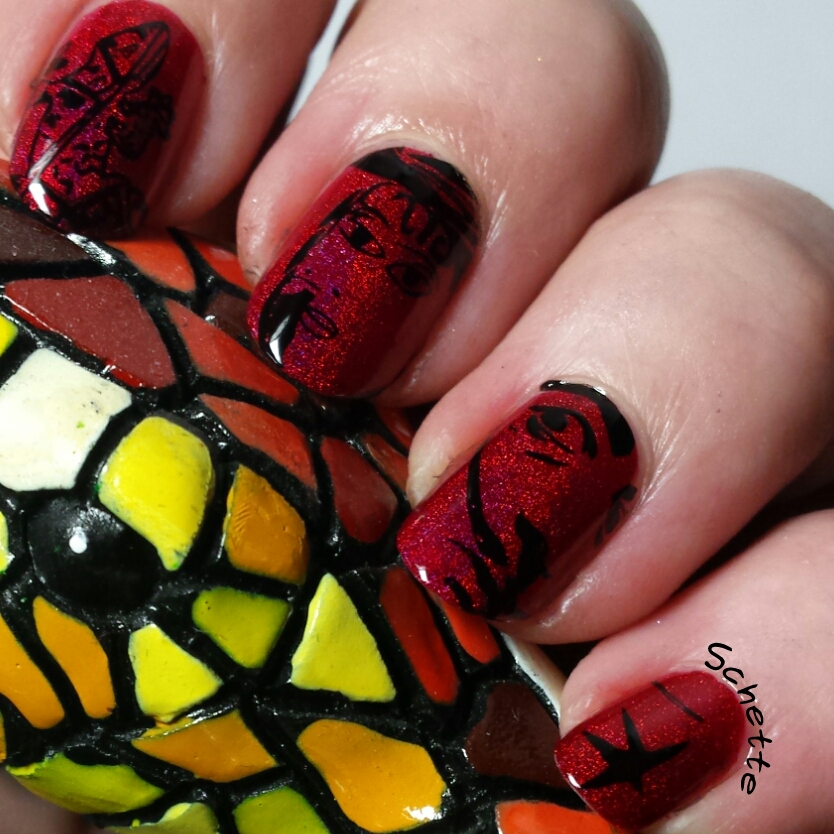 Bilan
Je suis assez satisfaite du résultat qui fait très espagnol ! Et vous, que pensez vous du stamping master ? Allez vous nous rejoindre ?
Les prochains thèmes :
15/04 : Neon
22/04 : Bi-Color
29/04 : Douceur
I'm very happy with the result that have a spanish influence ! What about you, what du you think about stamping Master ? Will you join ?
The next themes :
15/04 : Neon
22/04 : Bi-Color
29/04 : Softness
Mes participations
Schette, le 8 avril 2015
Vous pourriez aussi aimer / You can also like :