La revue d'un nail patch de chez Born Pretty Store
Vous pourrez trouver ce patch sur la
boutique
. En utilisant mon code ETG10, vous obtiendrez 10% de réduction sur votre commande.
You can find this patch on the shop . Using my code ETG10, you can have 10% off on your order.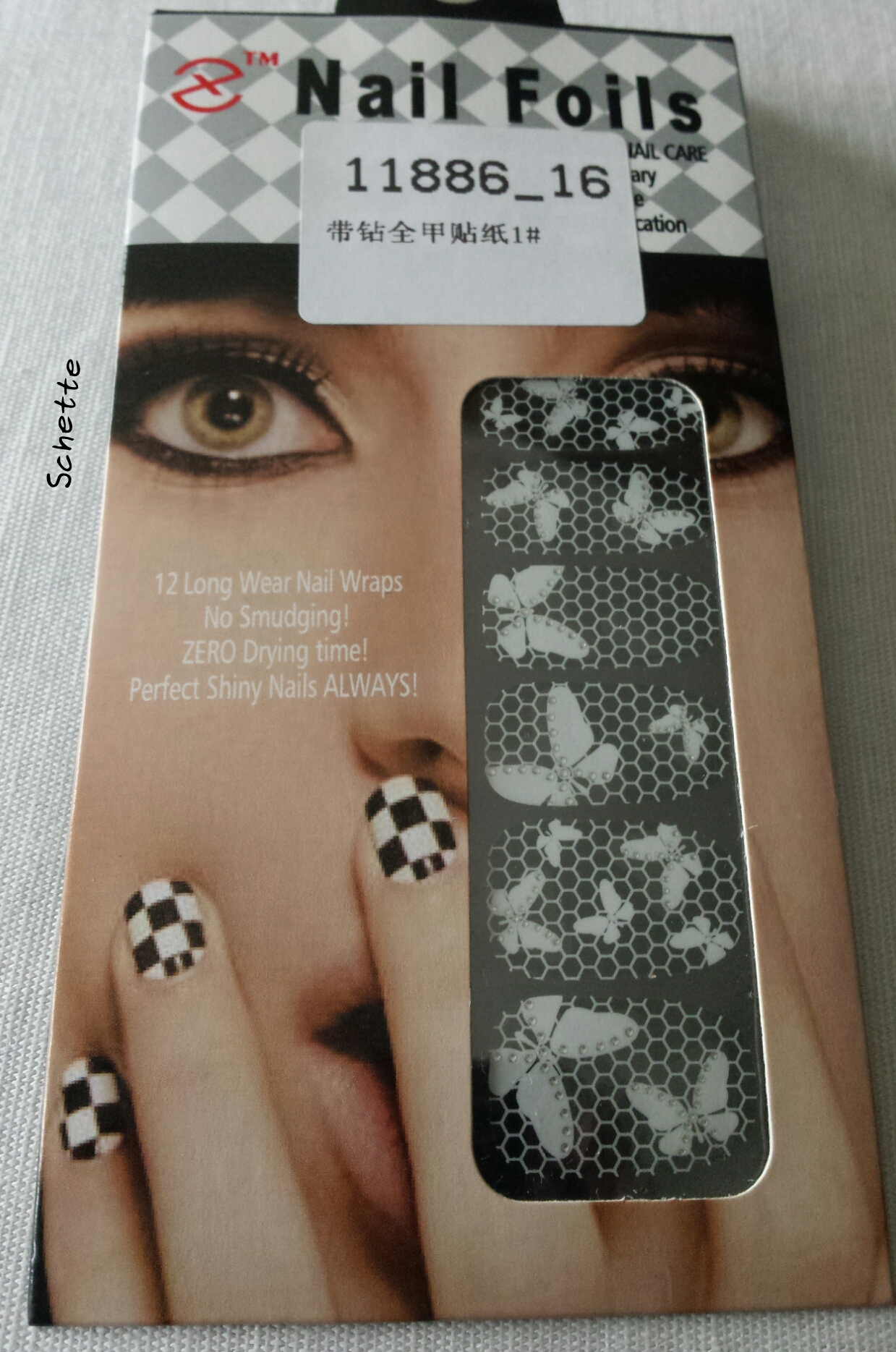 Il y a 12 patches dans une boite. (pour un prix dérisoire on est d'accord, quand on voit les nails patchs Sephora à 8 euros) Ca permet de se "tromper" un peu :D
The package include 12 patches (for a very lower price, when I saw the price of the Sephora's one) so you can make some mistakes :D
J'avais fait une skittle mani Enchanted Polish : August 13 / scintealliant / Presto / Marge.
I've done a skittle mani Enchanted Polish : August 13 / scintealliant / Presto / Marge.
Il faut juste prendre un patch et le poser sur l'ongle.
Just put a patch on your nail.
Il se peut que des plis apparaissent : il suffit de pousser un peu dessus et le patch reviendra sans bulle.
You can have "bubbles" : just push on it and the patch will remain without :)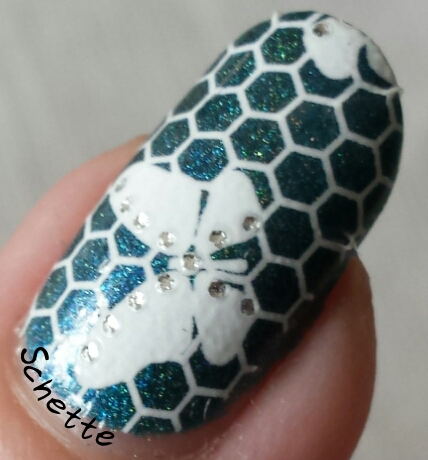 Pliez le patche et coupez le : il ne reste qu'à limer pour obtenir un résultat bien propre.
Cut the patch with the border of your nail and use a nail file to have a proper border. (picture is just before the nail file)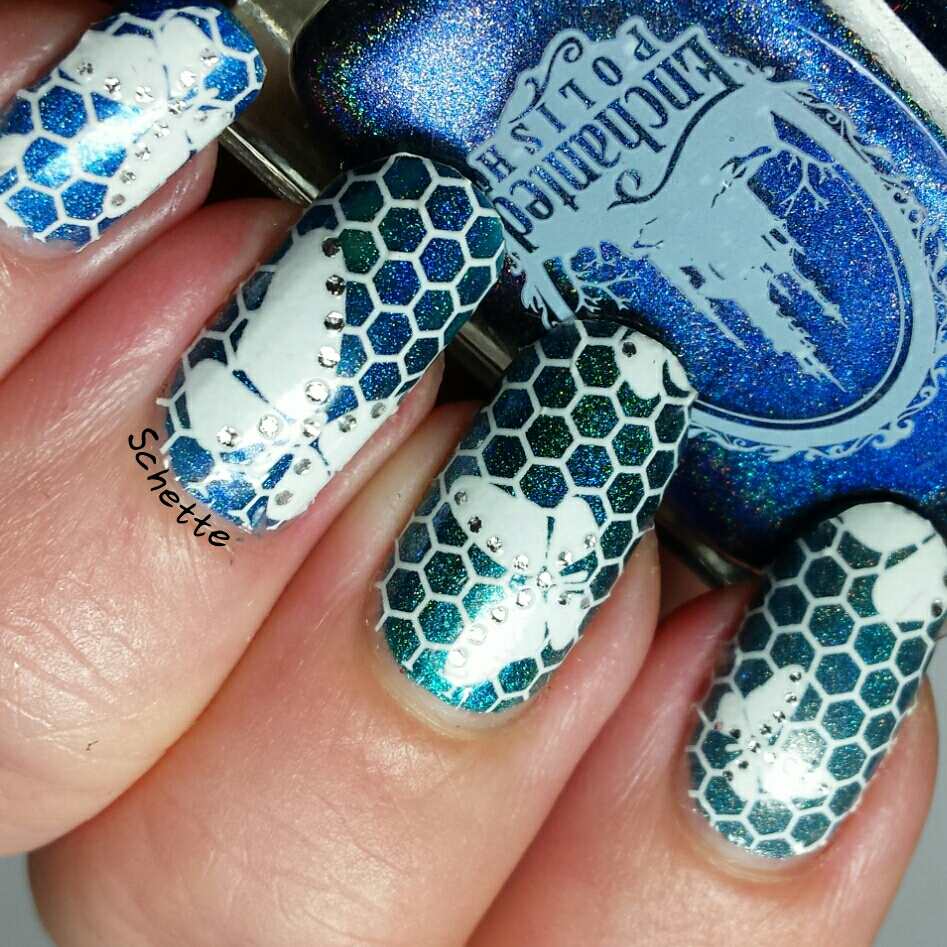 Et voilà le résultat !
And there is the result !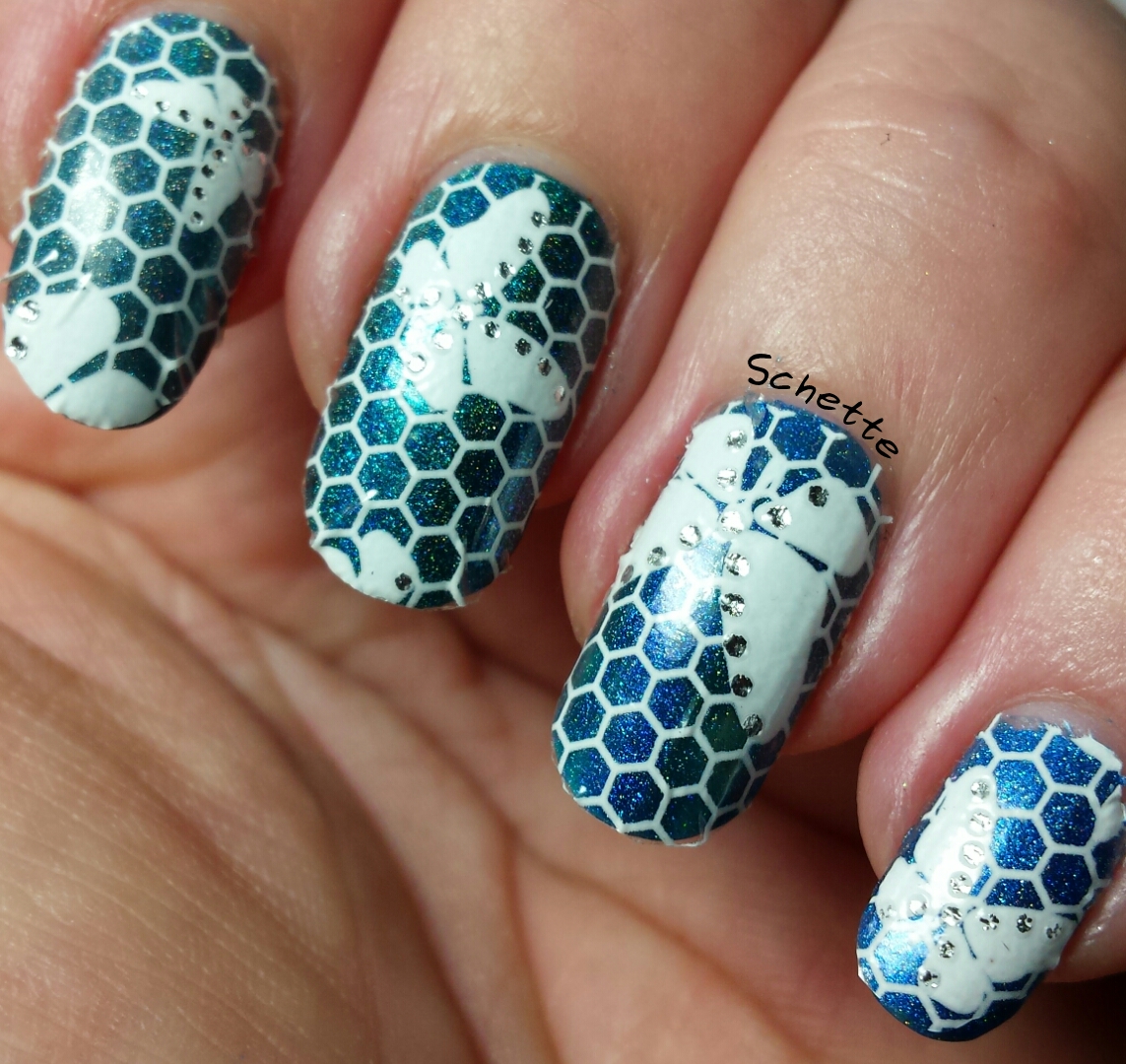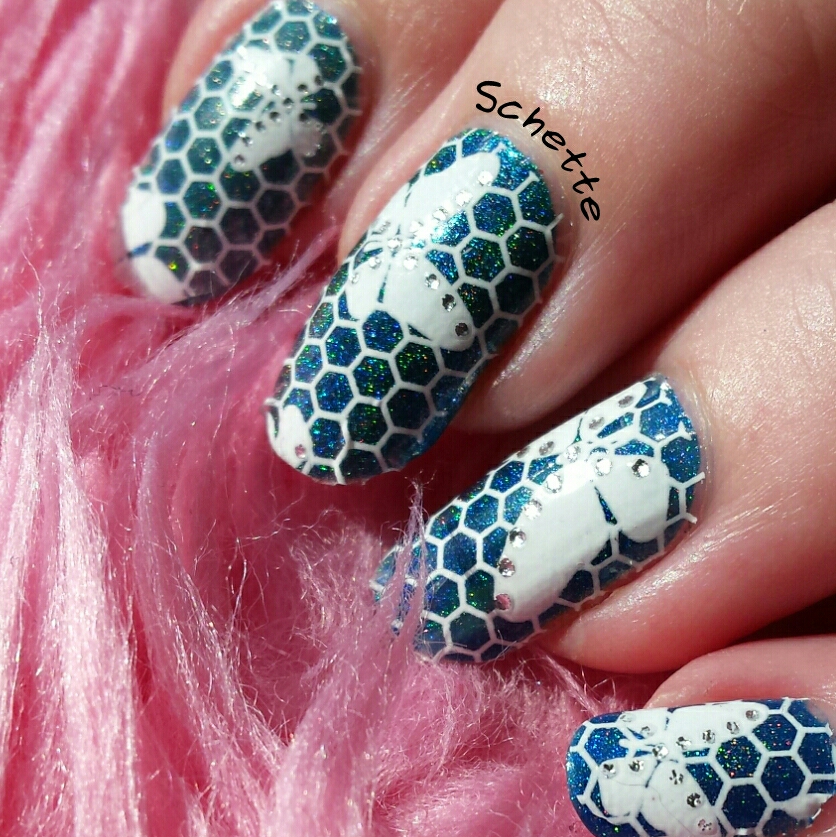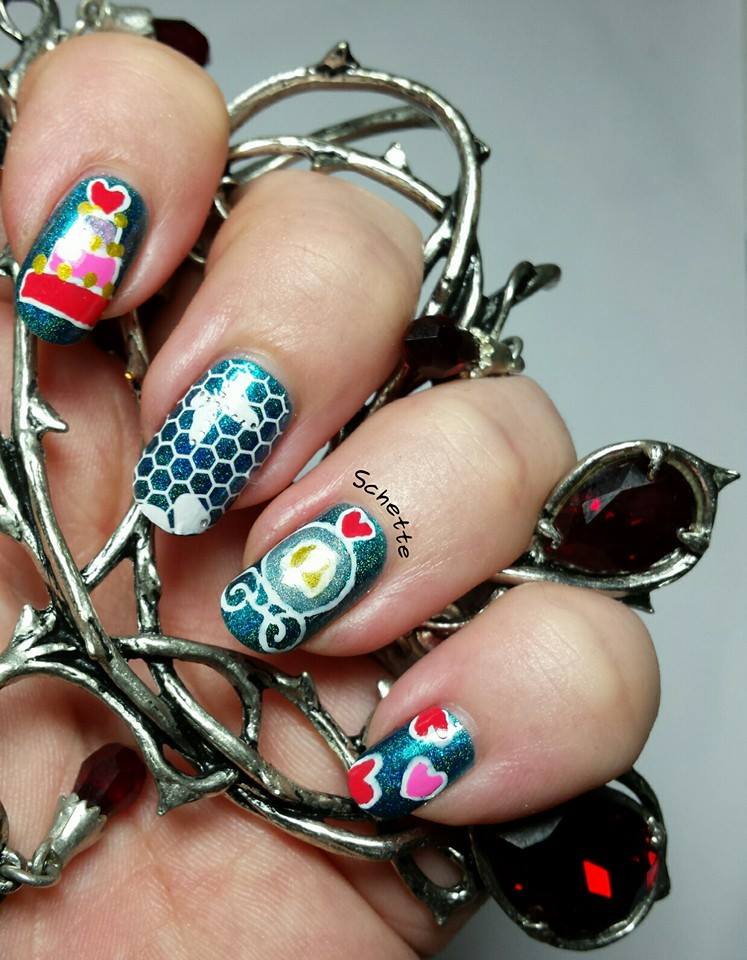 Il est écrit sur le paquet qu'une fois ouvert, il faut utiliser tous les patches. Pour dire vrai, je les ai gardé dans leur emballage d'origine et je l'ai réutilisé une semaine plus tard pour faire cette autre manucure : toujours une application parfaite !
It's written on the patch that you have to use them immediatly. Well, I keep the remaining patch on the original package and reuse one a week later for another mani. Still pretty good :)
Bilan
Quand Born Pretty Store m'a demandé de choisir 3 produits pour en faire une review, j'ai tout de suite voulu ces nails patches. Je trouve ça formidable de laisser apparaitre le vernis en dessous du patch ! Et je dois dire que je n'ai pas du tout été déçue par ce produit. Je pense que je vais m'acheter le modèle nr 12 une fois qu'il sera revenu en stock :)
When Born Pretty Store asked me to choose 3 products for review, I immediatly wanted to try these nails patches. I found it amazing that you can see the polish under the patch ! And I have to say that I was really pleased with this product. I'm thinking of buying pattern #12 once it's be restocked !
Schette, le 2 juin 2014
---
comments powered by