Qgirl - 035
Vous pourrez trouver cette plaque sur la
boutique
.
You can find this brand on the shop .


PRESS SAMPLE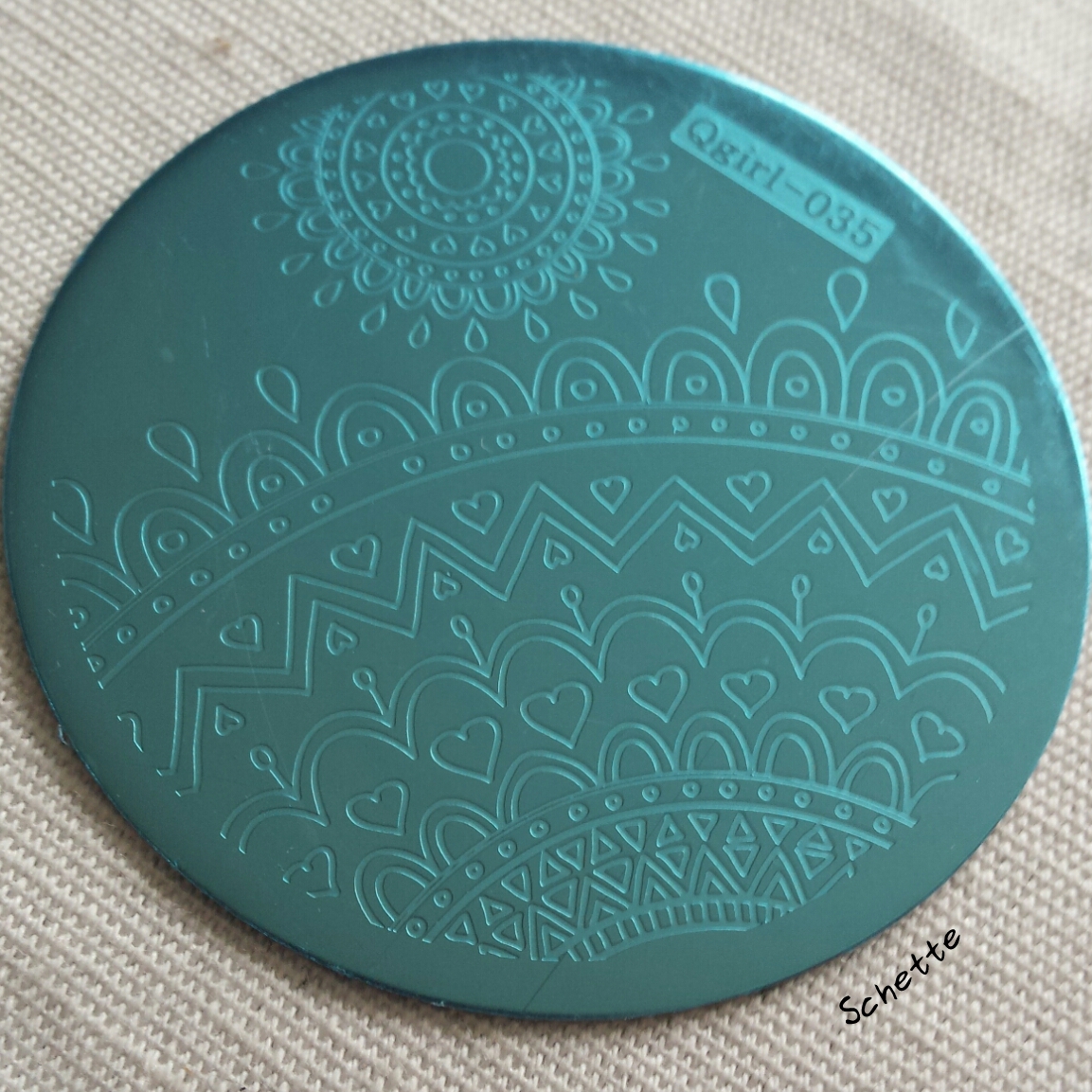 Cette plaque fait partie de mes favorite. J'adore les motifs dentelle et j'adore les petits coeurs. En plus, c'était au moment de la St Valentin alors je l'ai utilisé sur ma manucure utilisant les 4 nouveaux Carpe Noctem Cosmetics de la collection Always greener (
qui sort aujourd'hui
)
This plate is one of my favorite. I love lace designs and I love hearts. Moreover it was around Valentine's Day so I used it over my mani using the 4 news Carpe Noctem Cosmetics from the collection Always greener (
released today
)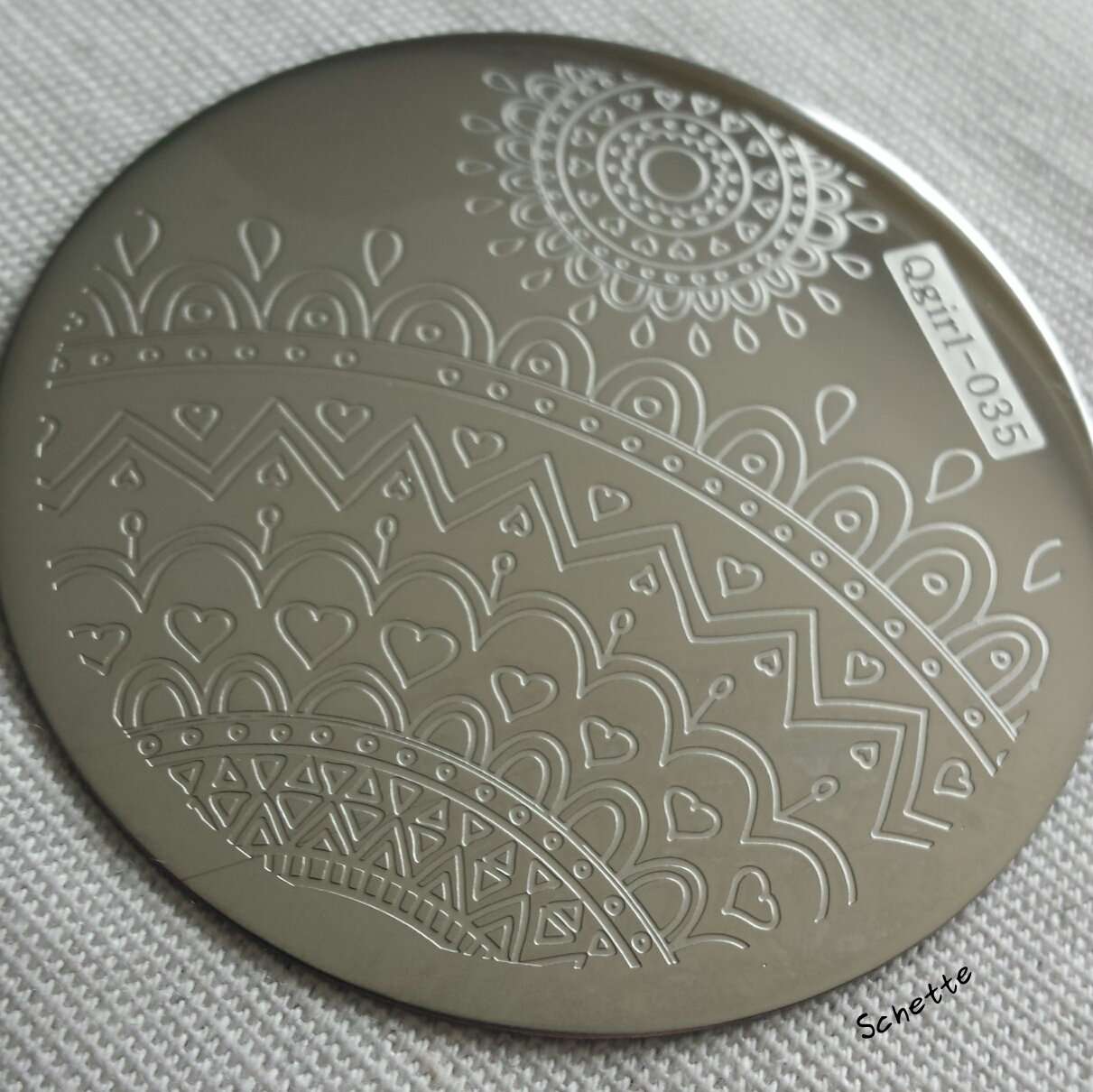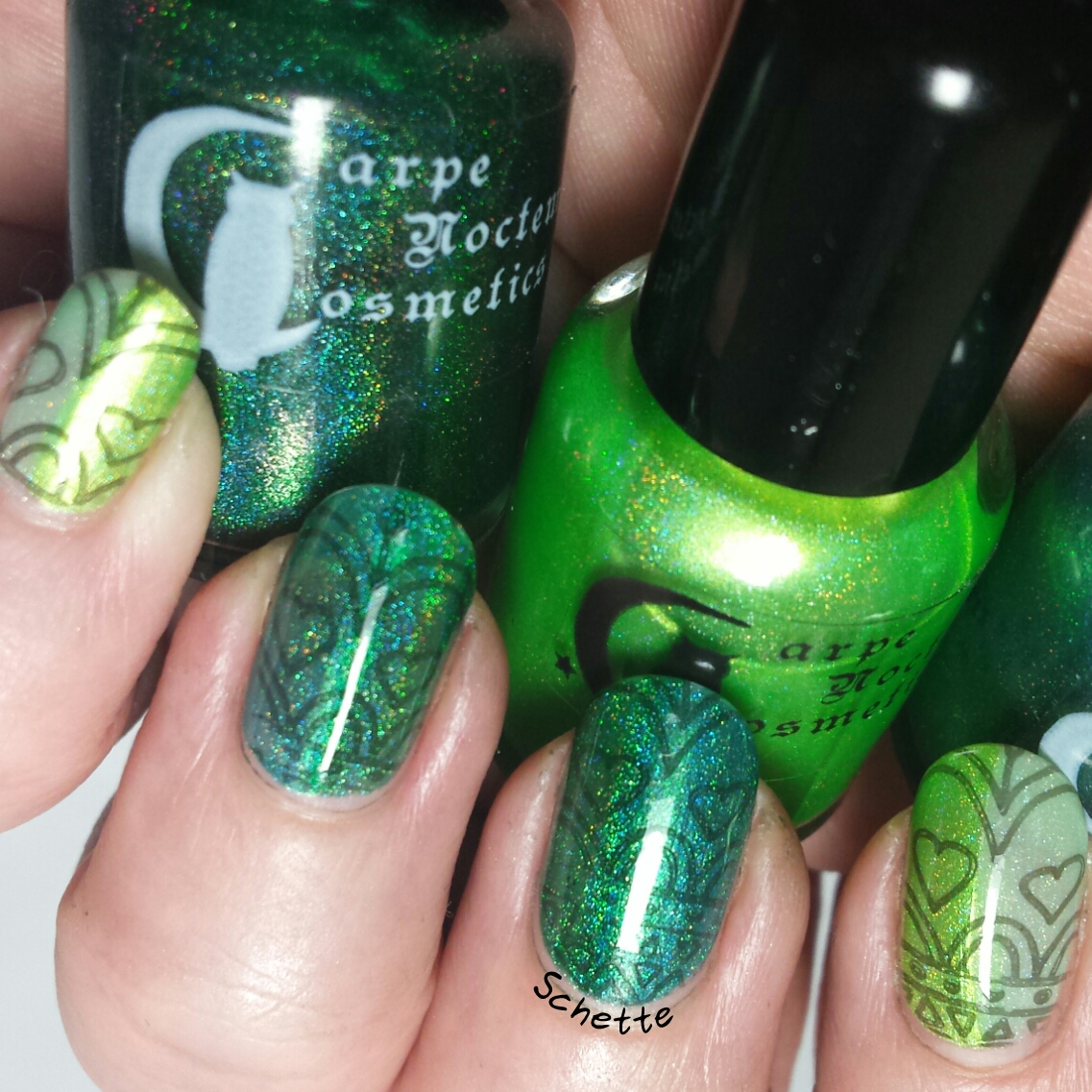 J'ai stampé avec le Ozotic Mr Big Black. Je dois dire que je ne le trouve pas assez couvrant pour faire du stamping en général, mais comme je voulais quelque chose de très doux pour aller avec les coeurs, ça tombait plutot bien.
I stamped with the Ozotic Mr Big Black. I have to say that I don't find it enough covering for doing stamping in general, but as I wanted something very soft to go with the hearts, It was pretty good.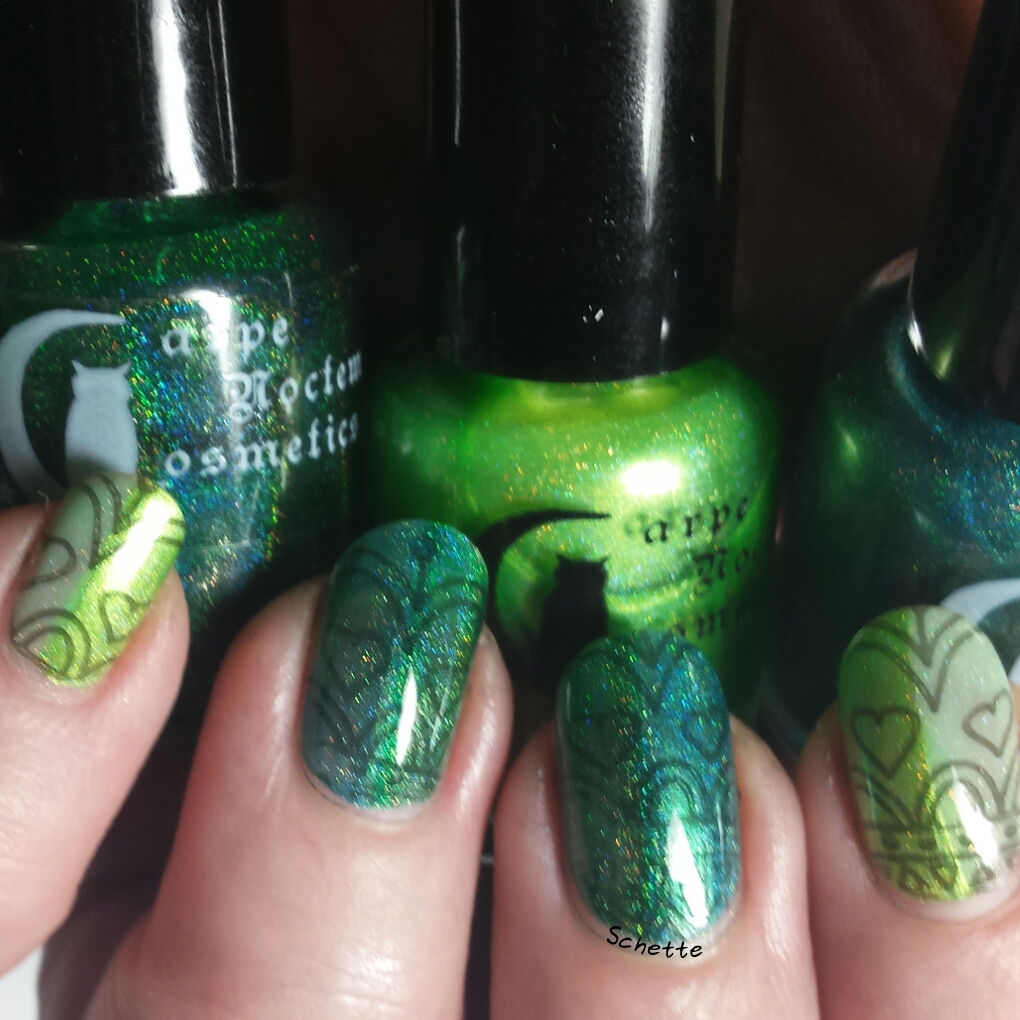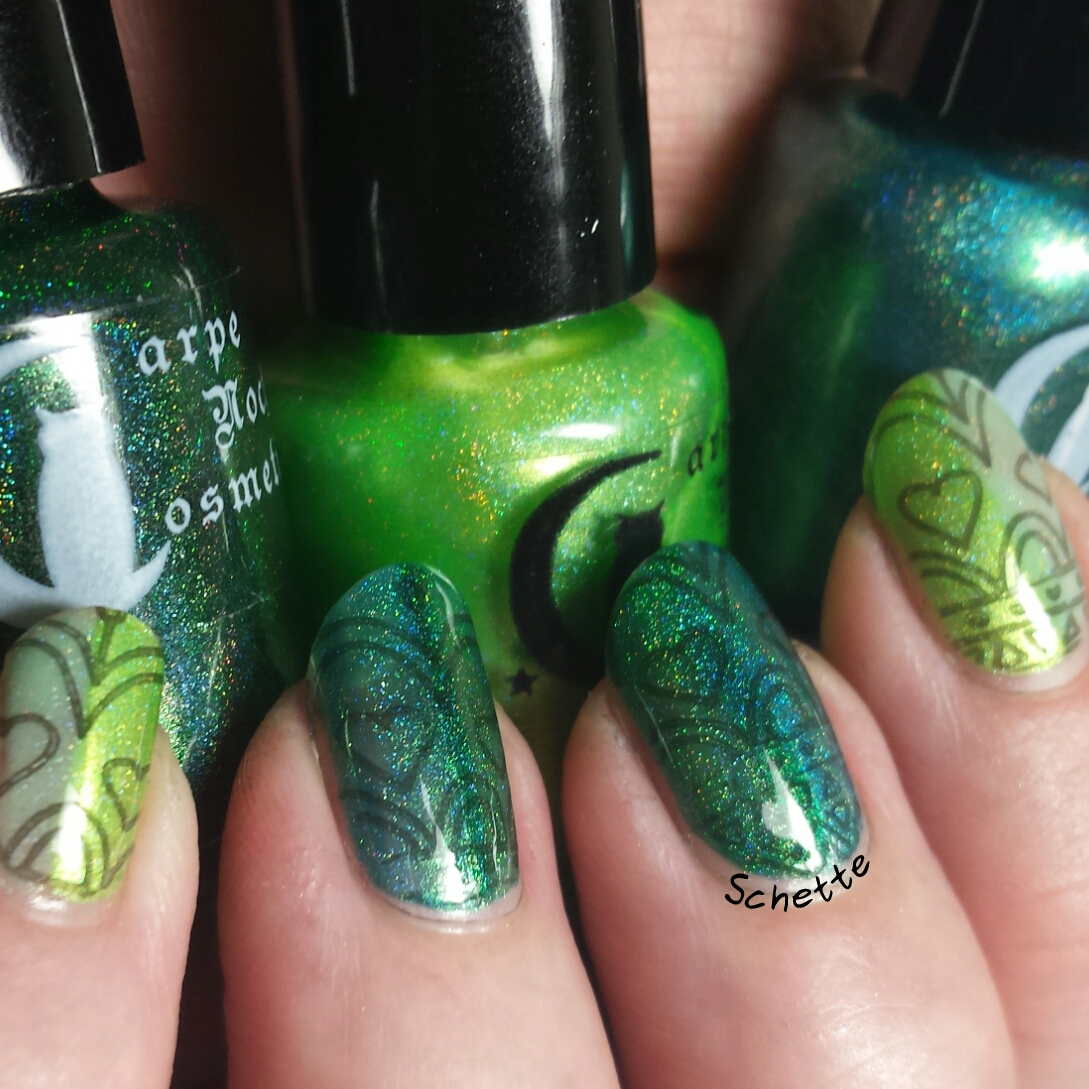 La gravure des plaques est parfaite et le motif se transfert sans aucuns soucis.
The engraving of the plate is perfect and the desing transfert perfectly.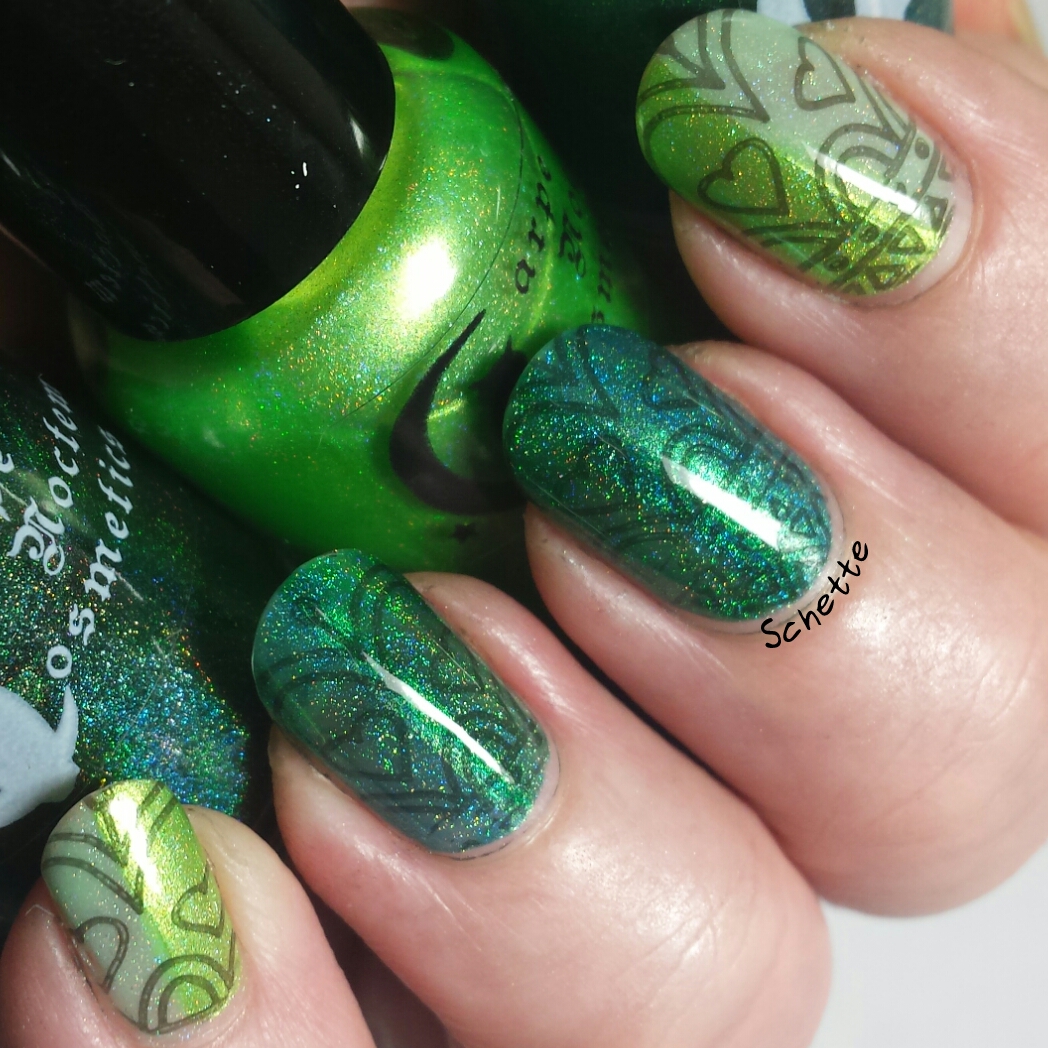 Bilan
Encore une fois, j'ai été étonnée de ces objets de nail art trouvé sur la boutique. Excellente qualité pour mini prix : vous pouvez obtenir une réduction supplémentaire avec mon code ETG10 !
Once again, I was surprised by this nail art items found on the shop. An excellent quality for a small price ! And you can have an additional discount using my code : ETG10
Schette, le 21 février 2015
Vous pourriez aussi aimer / You can also like :