Messy Mansion : MM54 plate
Vous pourrez trouver cette marque sur la
boutique
.
You can find this brand on the
shop
.
PRESS SAMPLE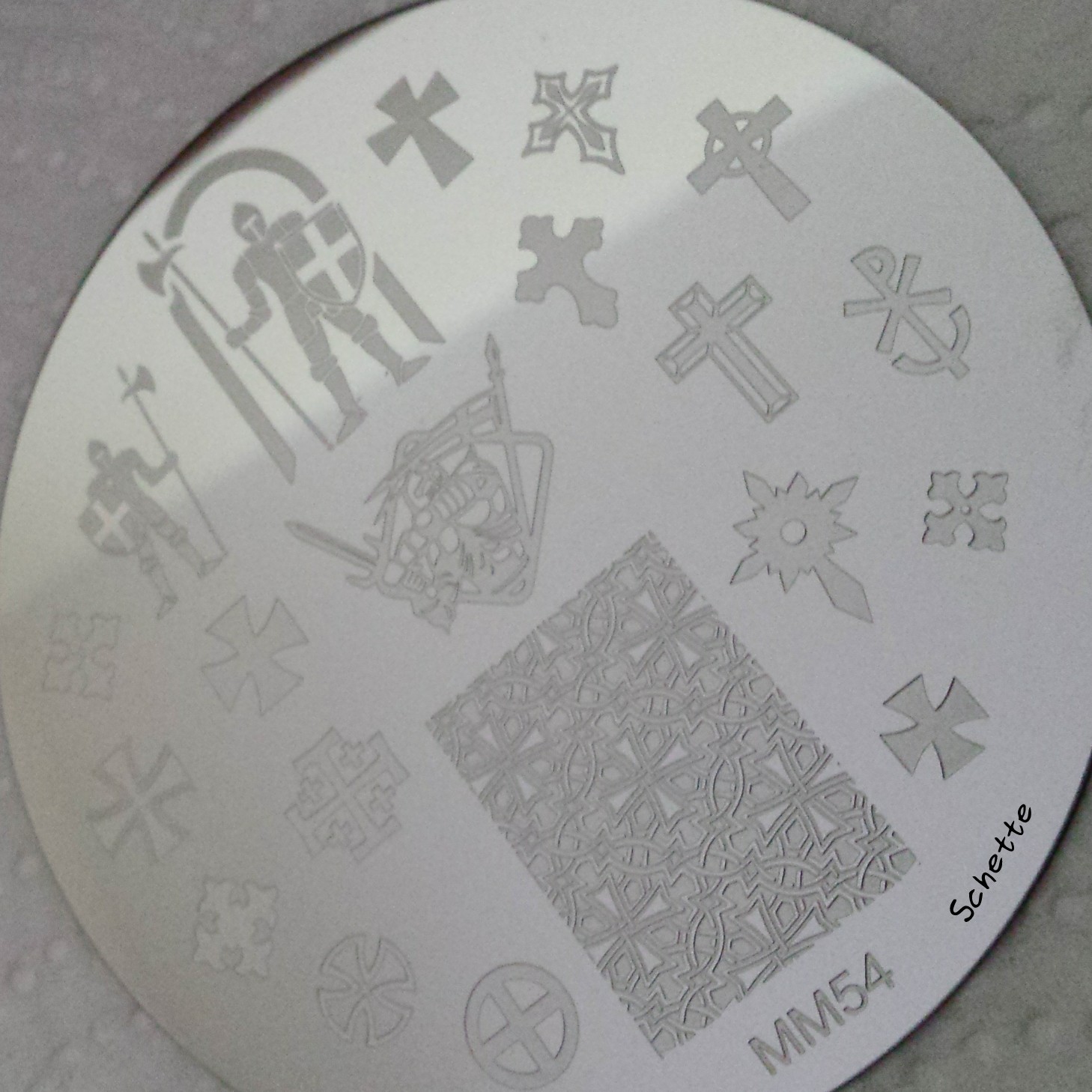 L'une des dernières plaques sorties chez Messy Mansion arbore un thème médiéval. Je n'ai pas pu m'empêcher de l'utiliser avec mon duo de Lilypad Saint / Sinner que je trouvais vraiment parfait pour l'occasion. Voyons voir ce que l'on peut réaliser avec cette plaque :)
One of the last plate release at Messy Mansion's was upon a medieval theme. I can't stop myself of using it with my Holy duo from Lilypad (Saint and Sinner) that I find perfect for the occasion. Let's see what we can do with this plate :)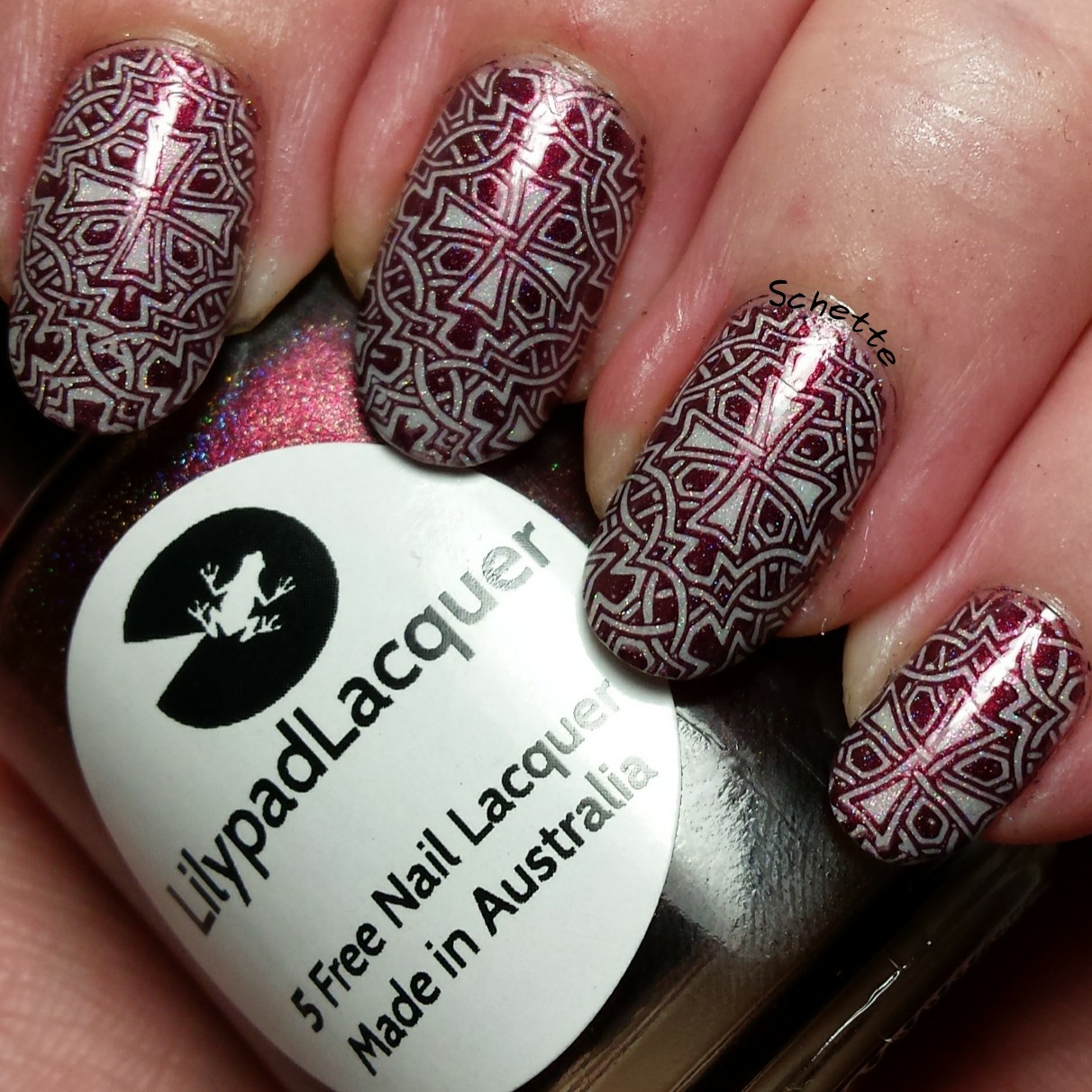 Pour commencer, j'ai posé Saint et j'ai ensuite appliqué le motif avec Sinner. Je trouve que le duo est parfait pour ce stamping !
To start, I put Saint and I applied the design with Sinner. I find this duo perfect for this stamping !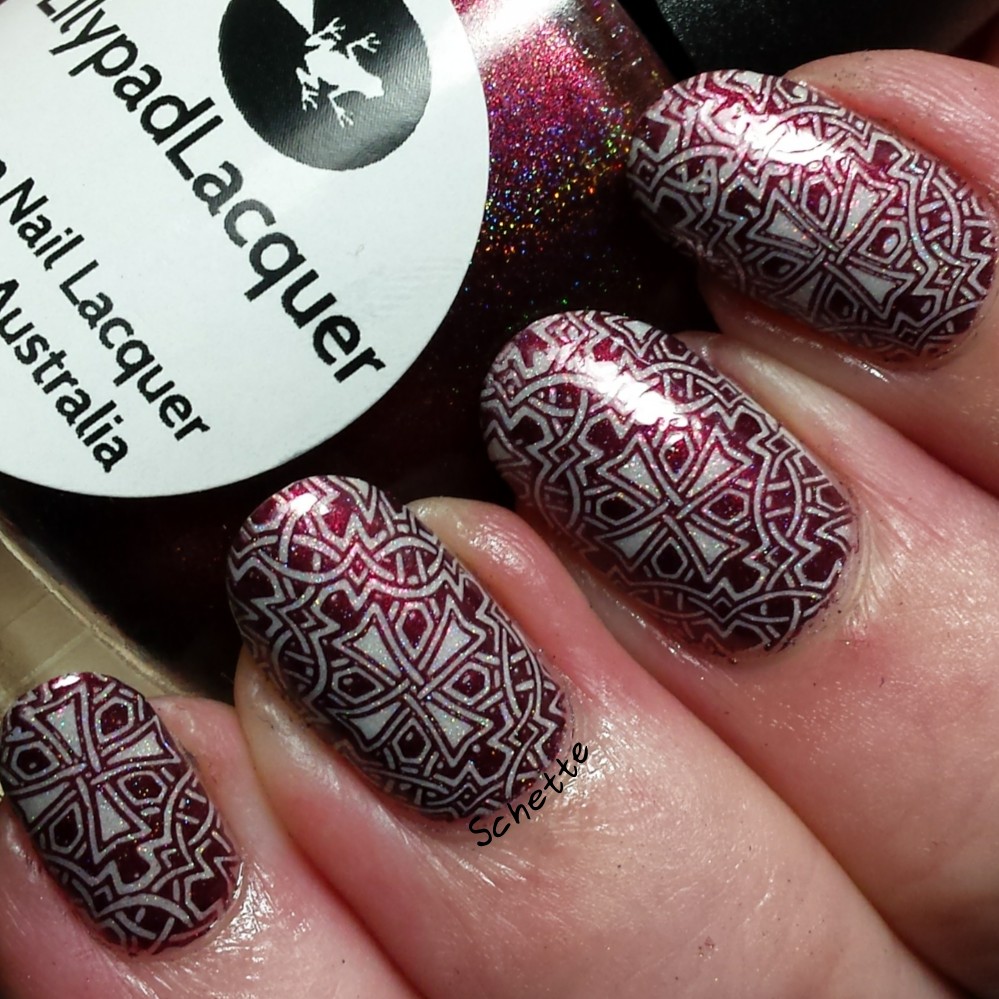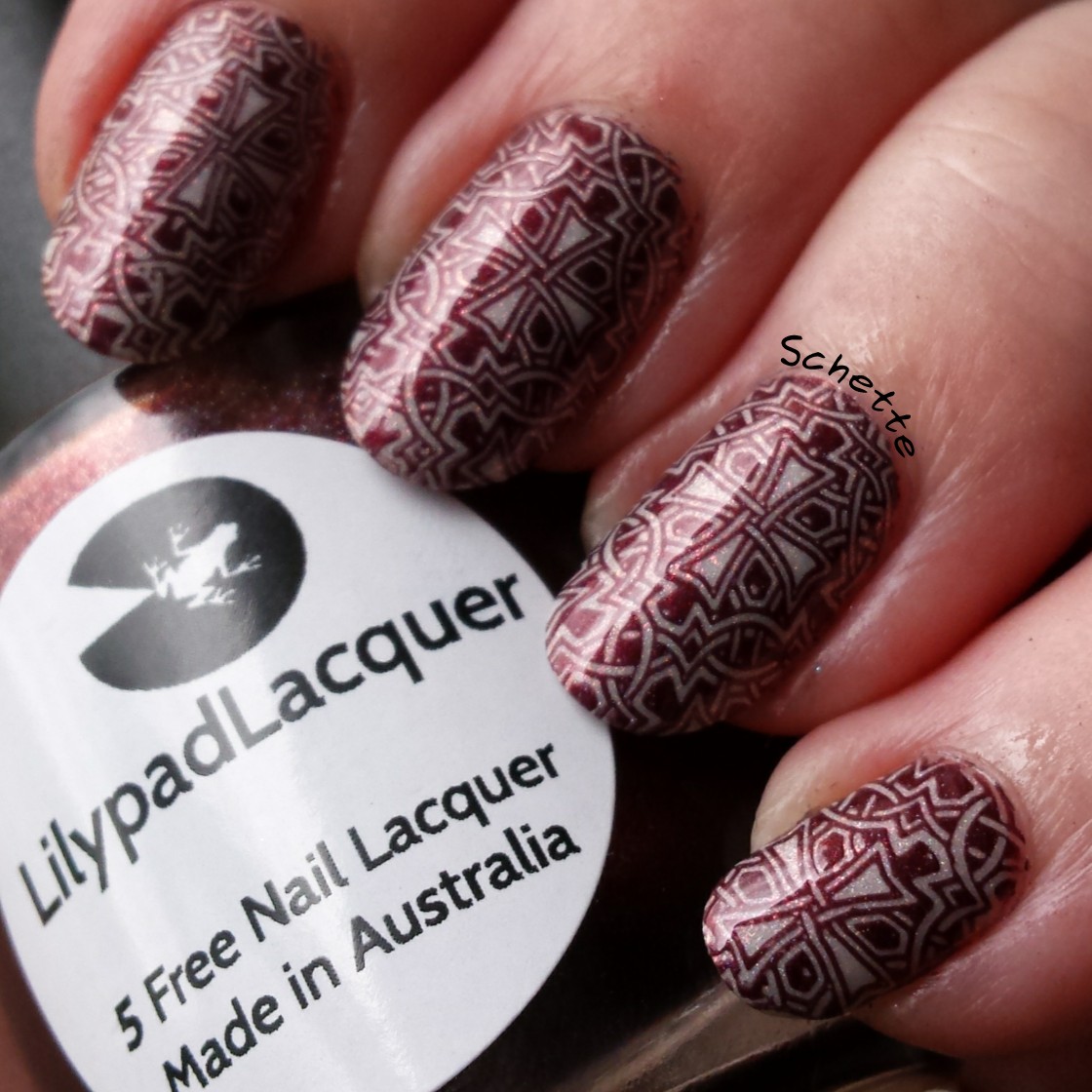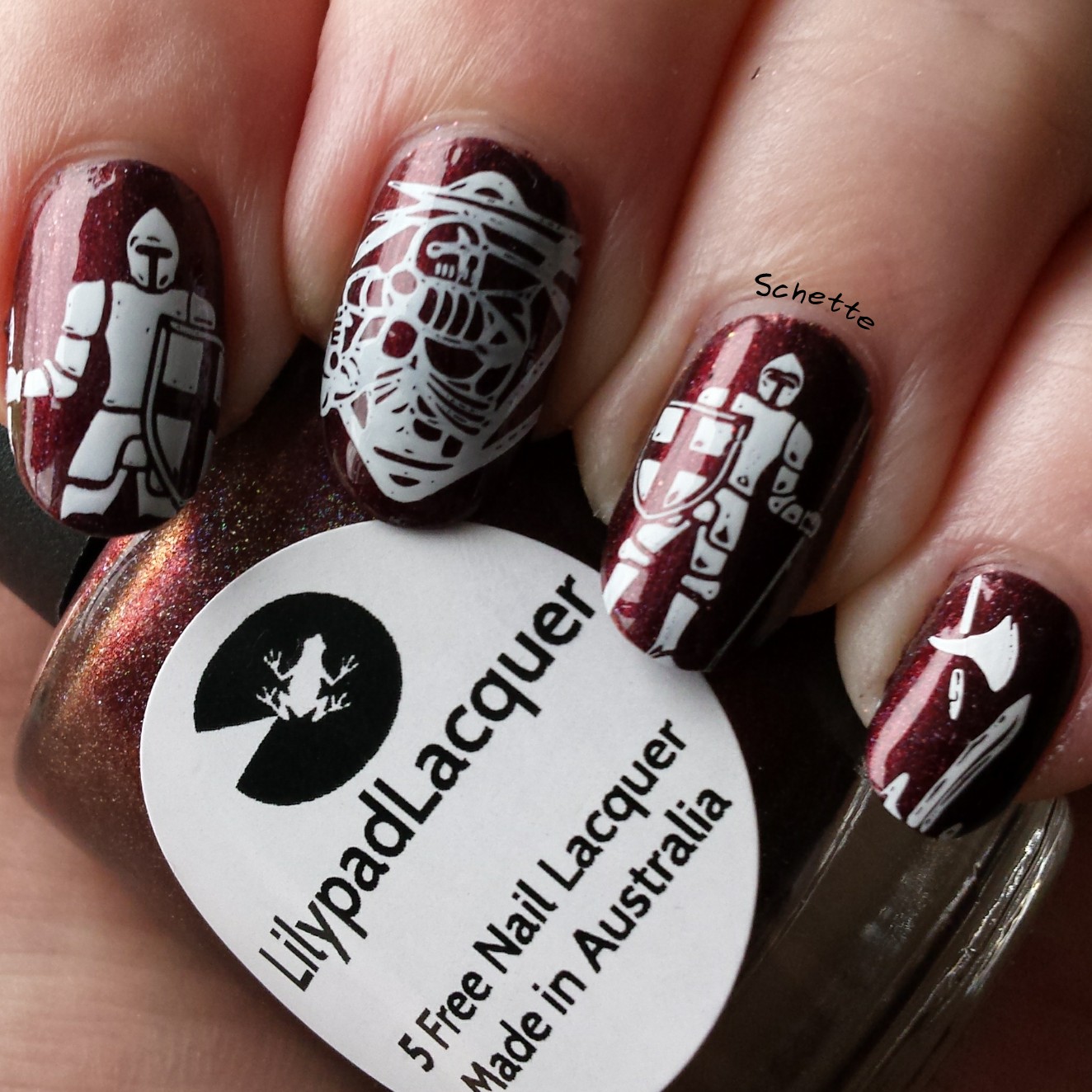 Pour le second, j'ai utilisé Sinner en base et j'ai stampé les chevaliers au Konad blanc. J'ai ensuite isolé les épées et hache pour les stamper sur le petit doigt.
For the second, I used Sinner as base, and I stamped the knights with white Konad. Then, I isolated sword and axe on the pinky to complete the look.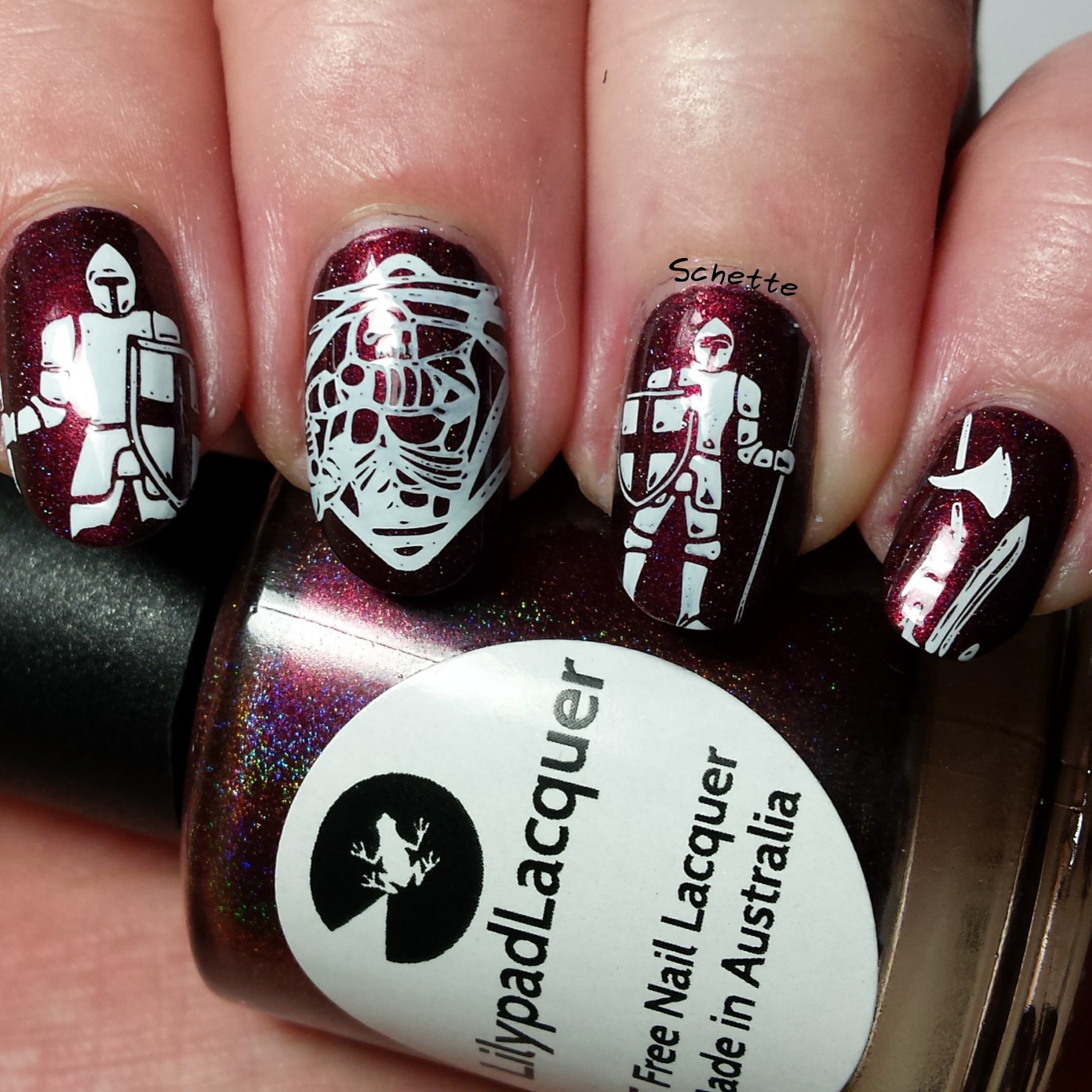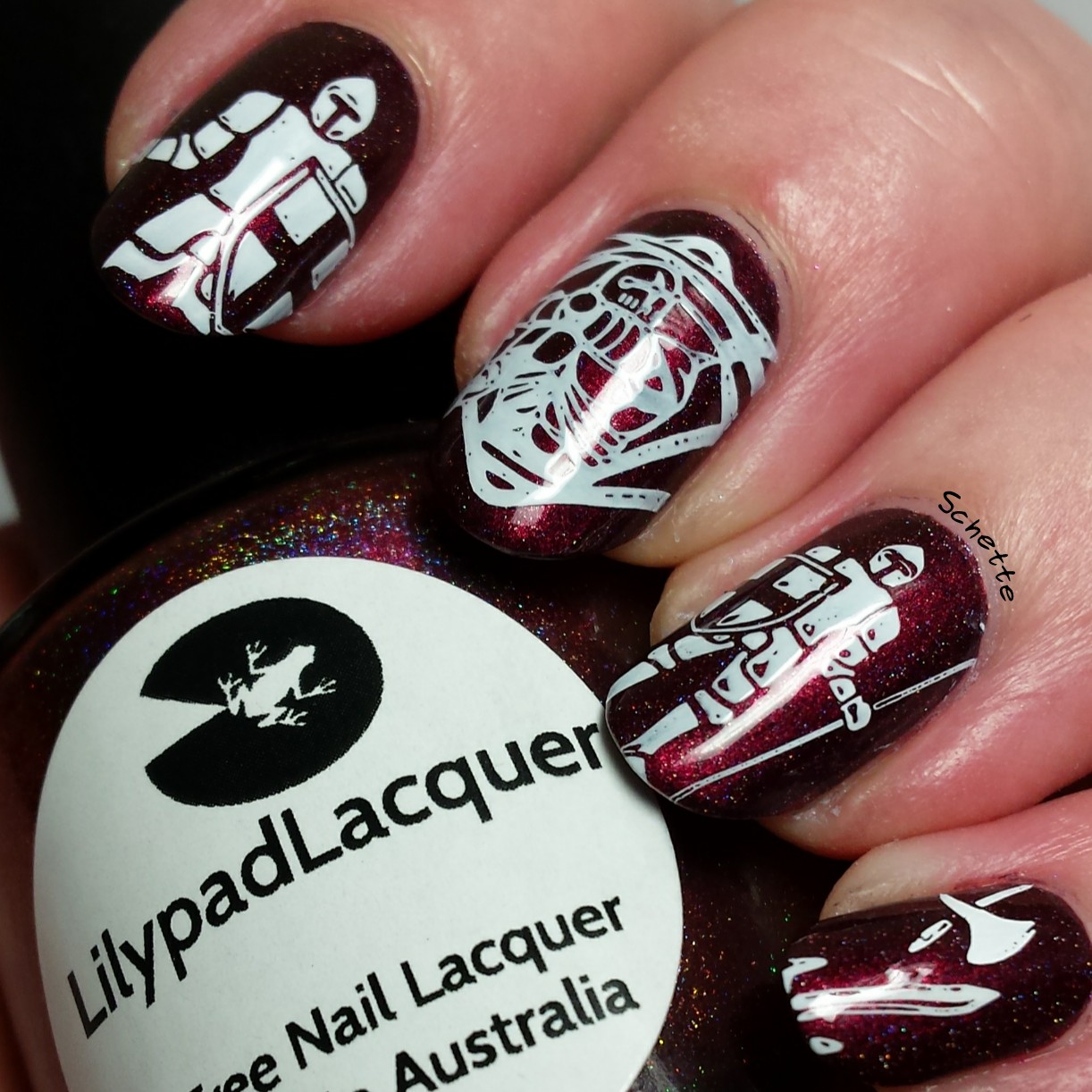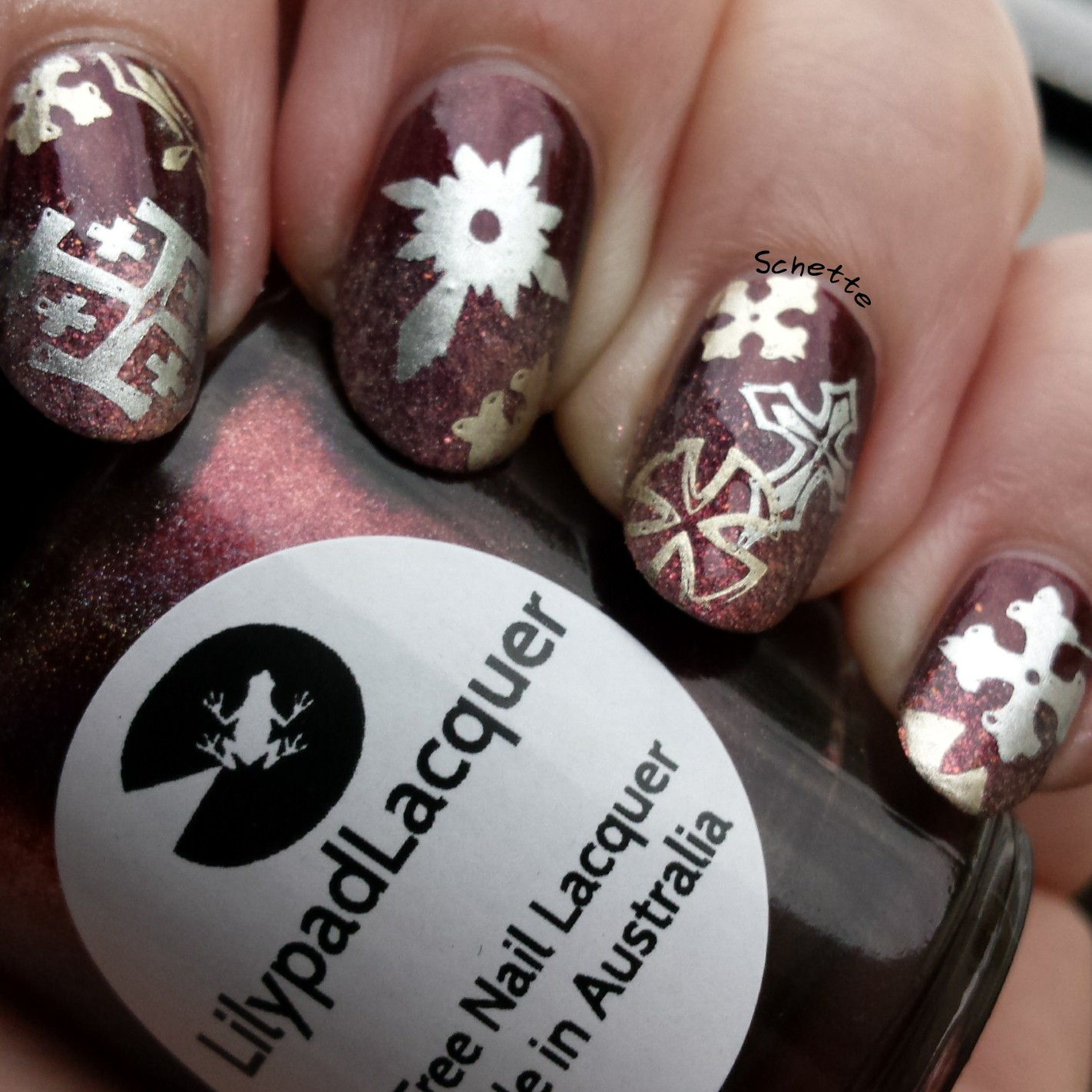 Pour le dernier, j'ai utilisé Sinner en base, et j'ai fait un gradient avec Saint, ce qui m'a fait un dégradé très harmonieux. J'ai ensuite stampé de façon aléatoire les croix en doré (Essie As good as gold) et en argenté (Essie No place like chrome). Je trouve le résultat très médiéval !
For the last one, I used Sinner as base and I did a gradient with Saint, witch gave a very nice gradient. Then I stamped randomly cross in gold (Essie As good as gold) and silver (Essie No place like chrome). I find the result very medieval !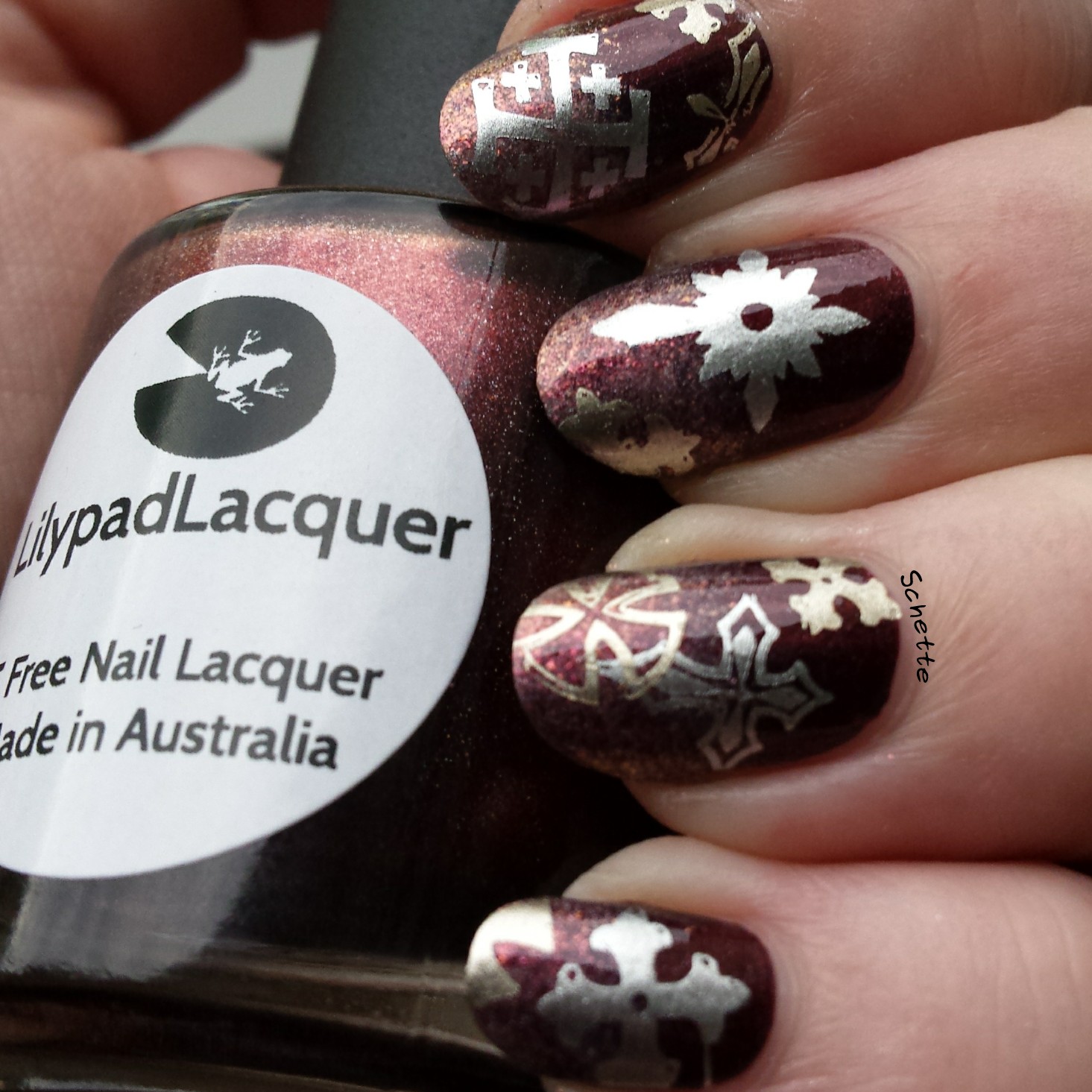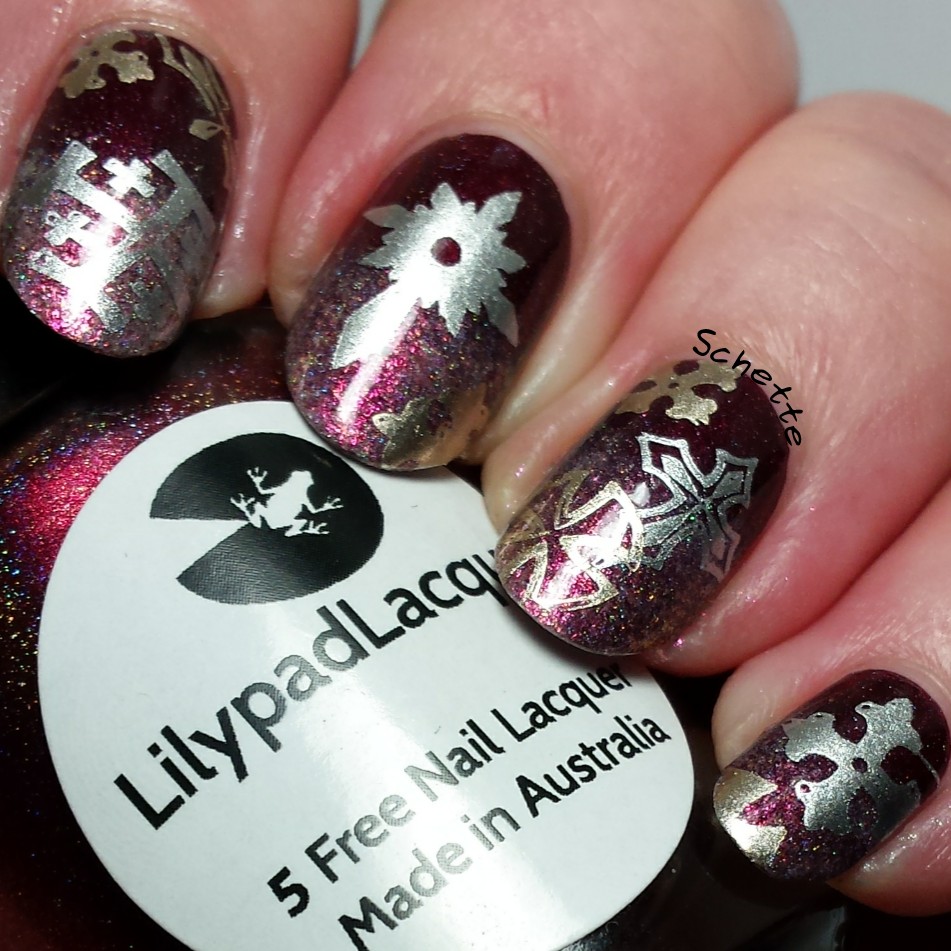 Bilan
Comme toujours chez Messy Mansion, la plaque est très bien gravée, ce qui fait que le transfert est toujours super facile. Je dirais que cette plaque est parfaitement adaptée aux débutantes.
Like always at Messy Mansion's, the plate is very fine engraved, so the transfert is always super easy. I would say that this plate is perfect for begginers.
Schette, le 22 aout 2015
Vous pourriez aussi aimer / You can also like :