Messy Mansion : MM53 plate
PRESS SAMPLE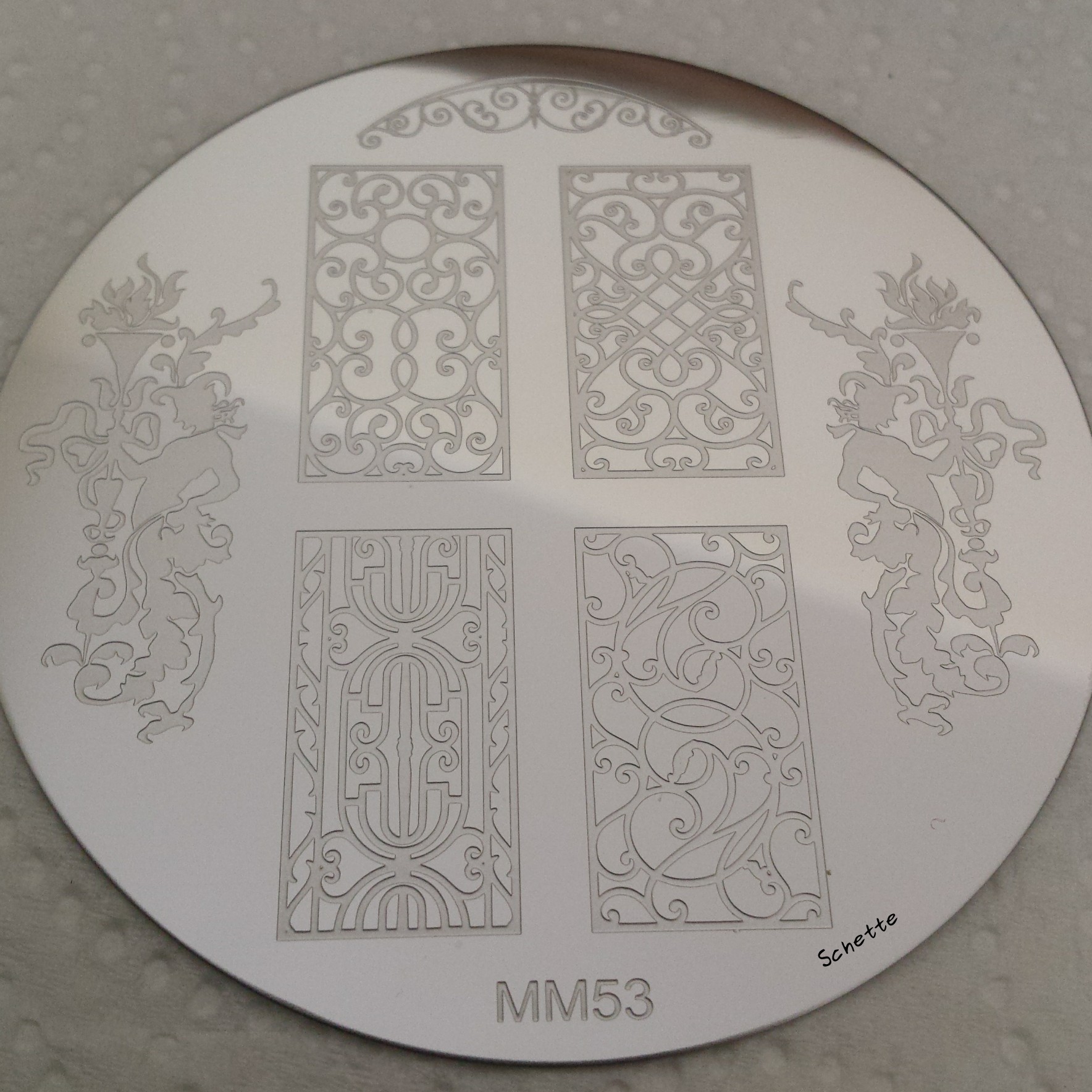 L'une des dernières plaques sorties chez Messy Mansion arbore un thème Fenêtre et nature. J'ai trouvé ce thème très créatif et que c'est une plaque qu'on peut vraiment utiliser de plusieurs façon différentes.
One of the last plate release at Messy Mansion's was upon a theme Windows and Nature. I find that's a very creative plate that you can use in several ways.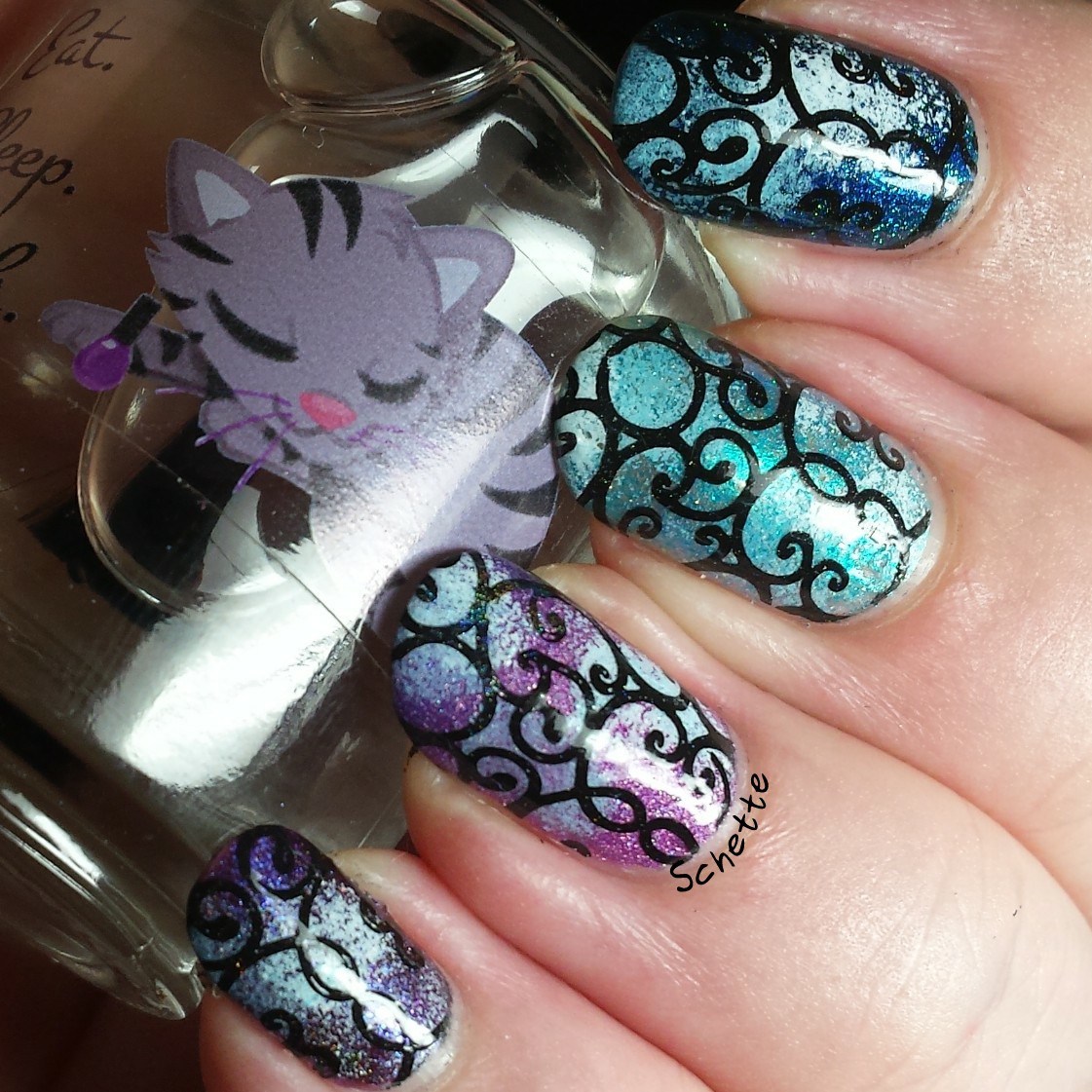 Pour commencer, un vernis de chaque couleur sur chaque ongle : un violet, un rose, un turquoise et un bleu (ce sont des prototypes Eat Sleep Polish). J'ai utilisé une éponge pour faire des taches au konad blanc comme des nuages et j'ai stampé avec mon vernis noir stamping Eat Sleep Polish. J'adore cette manucure !
To start, I put a different polish over each nail : a purple, a pink, a teal and a blue (those are prototypes Eat Sleep Polish). I use a sponge to make spots with White Konad like clouds and I stamped with my stamping black Eat Sleep Polish. I love this mani !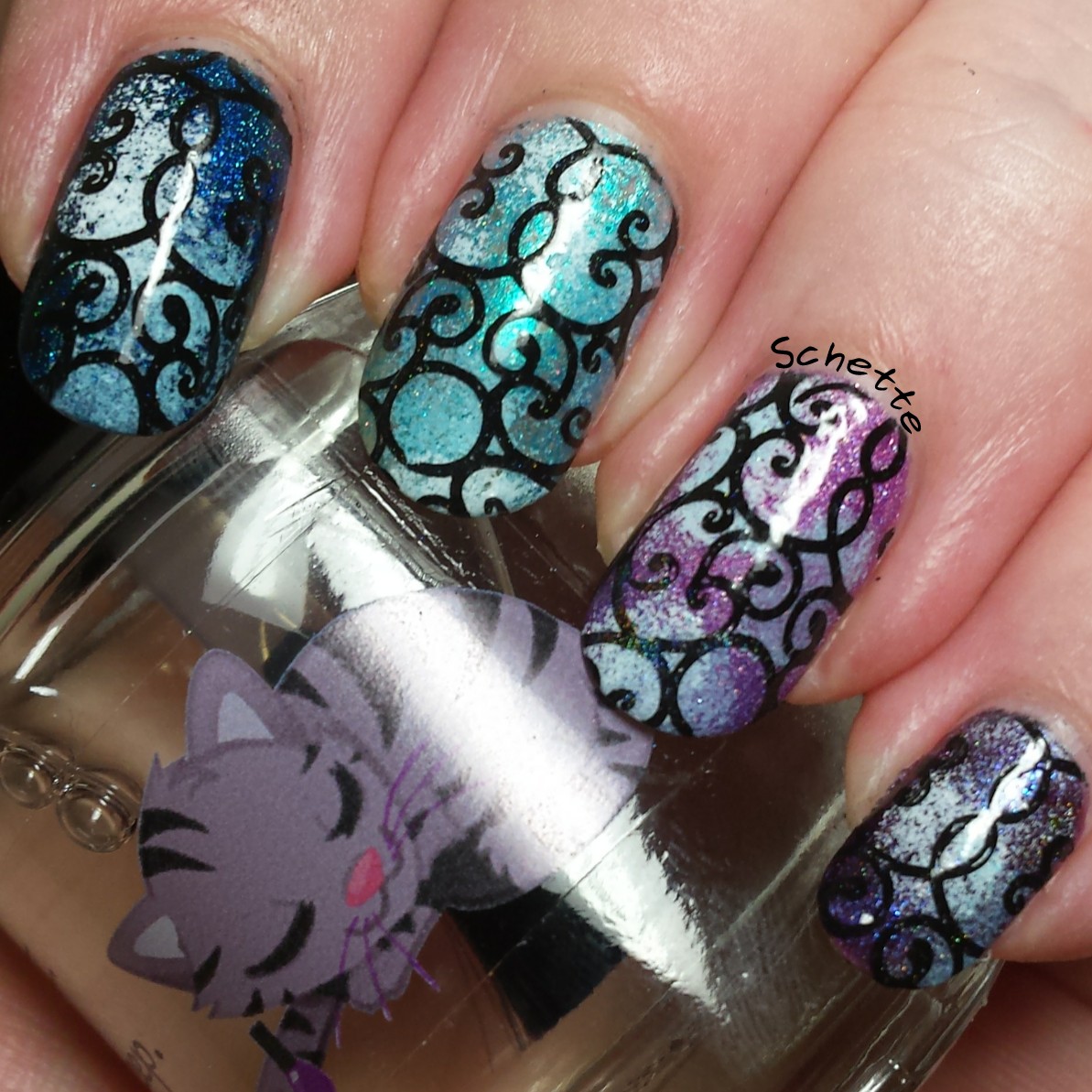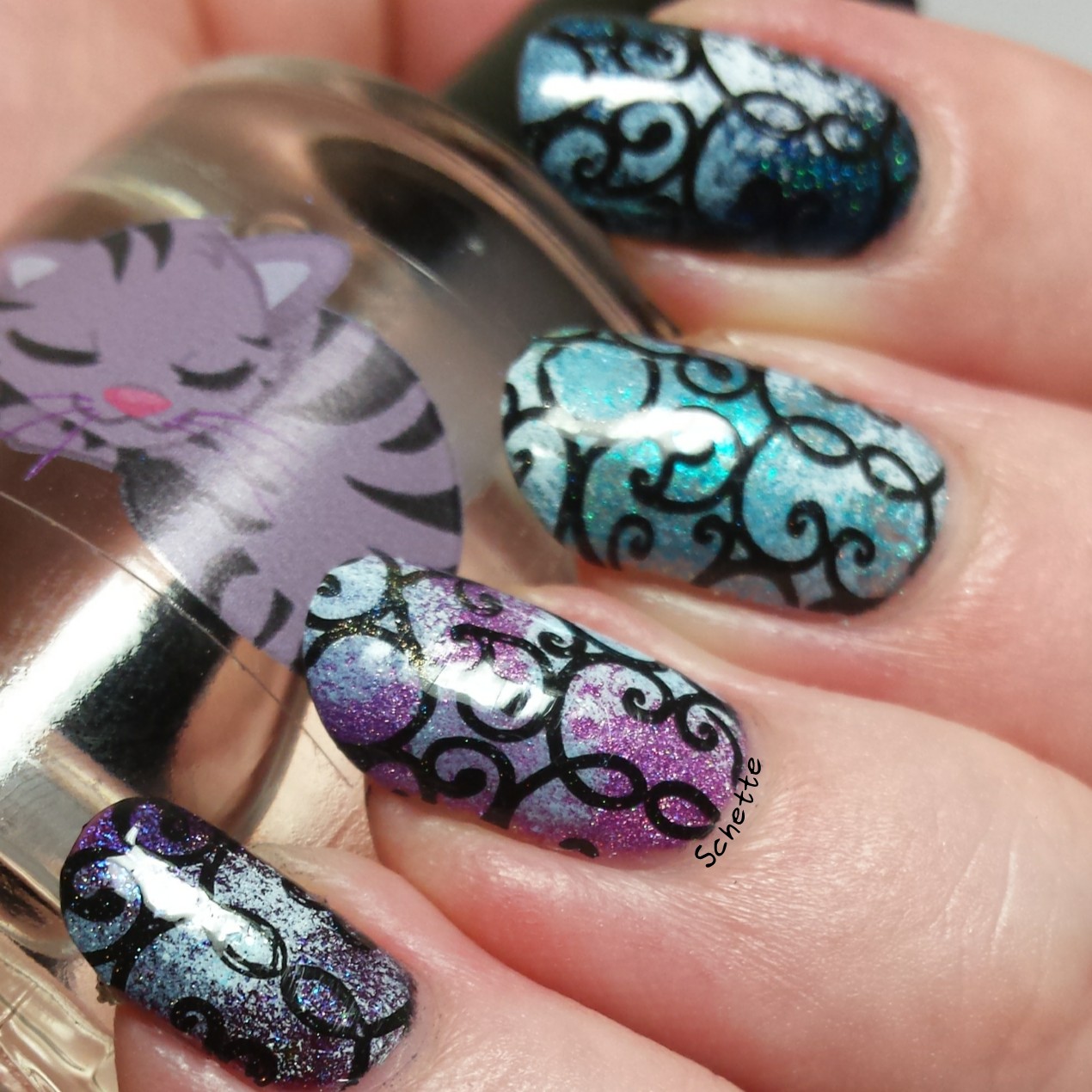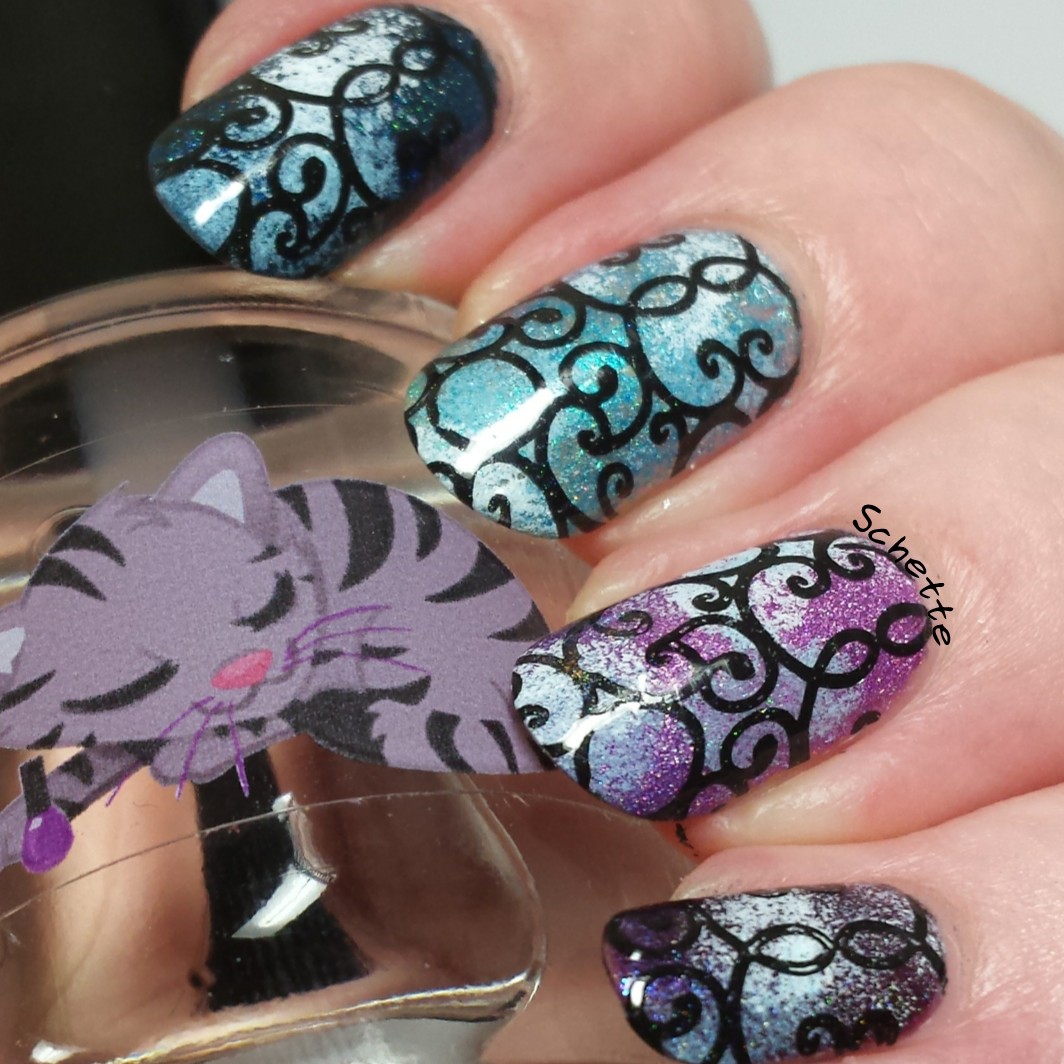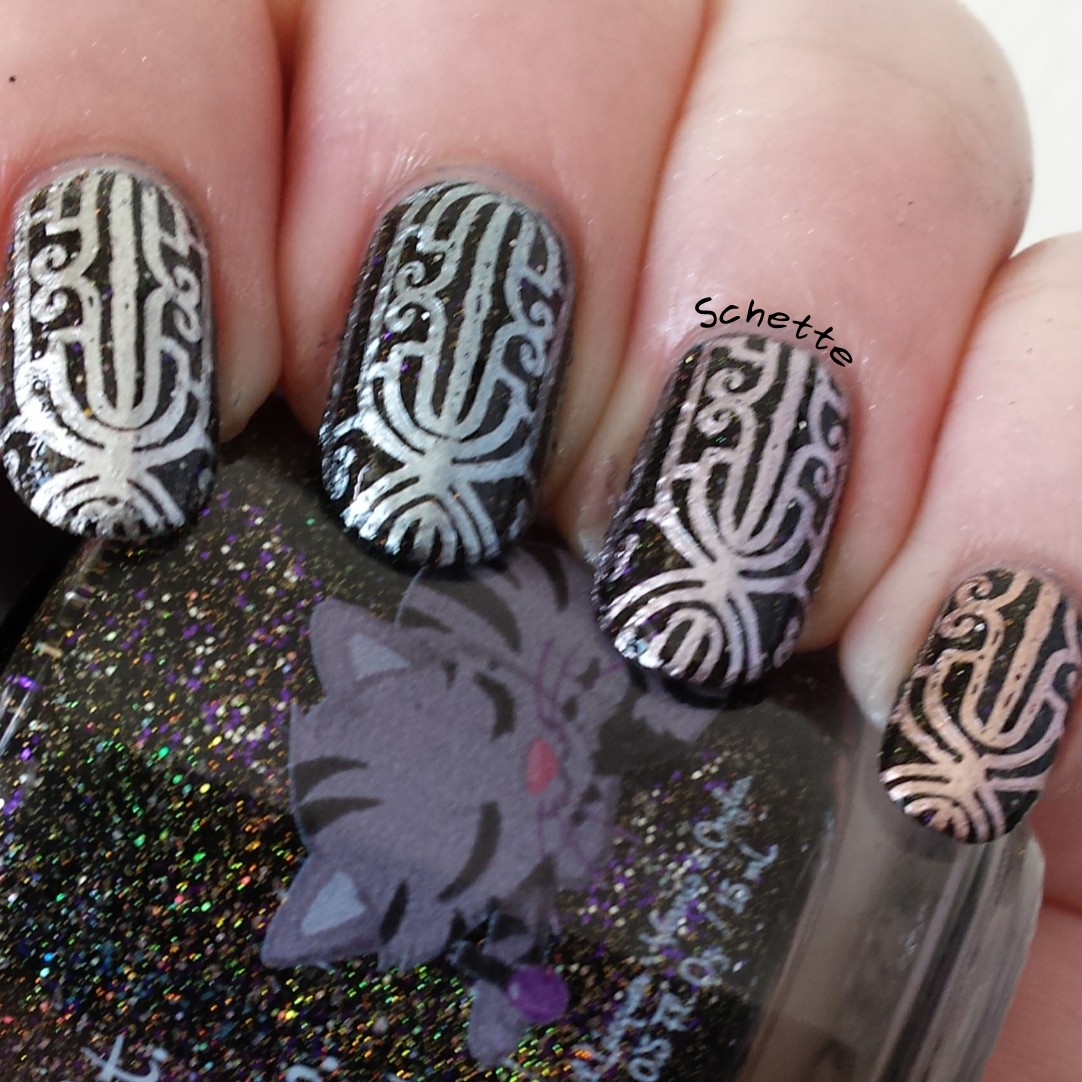 Sur un vernis texturé, (un prototype Eat Sleep Polish), j'ai stampé avec mes vernis Essie Metalique, une couleur par ongle. Je trouve que cette manucure donne un aspect "Vaisseau d'Alien" je sais pas pourquoi :D
Over a textured polish (a Eat Sleep prototype), I stamped with my Essie Metalic, one color per nail. I find this mani looks like "Alien's spaceship" don't ask me why :D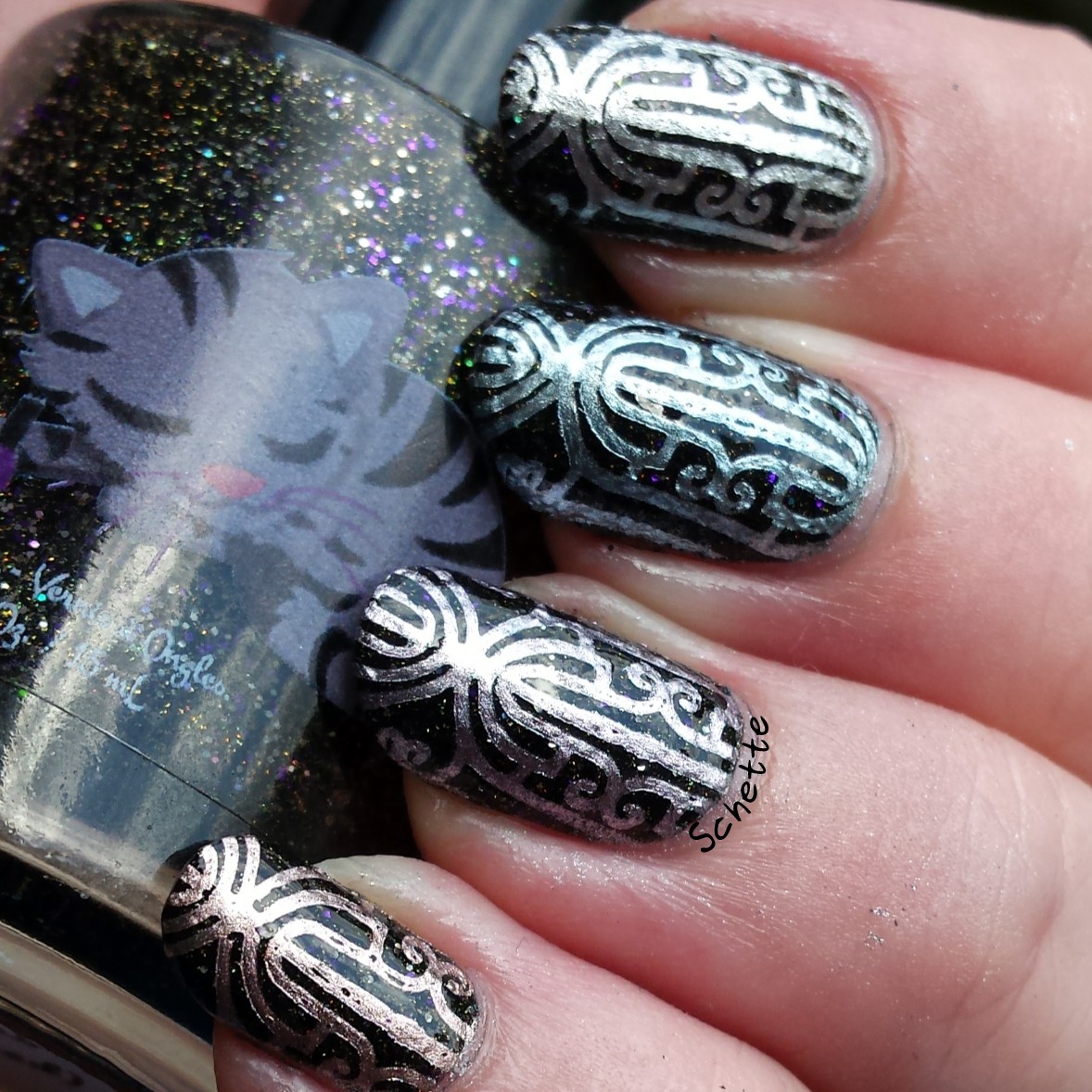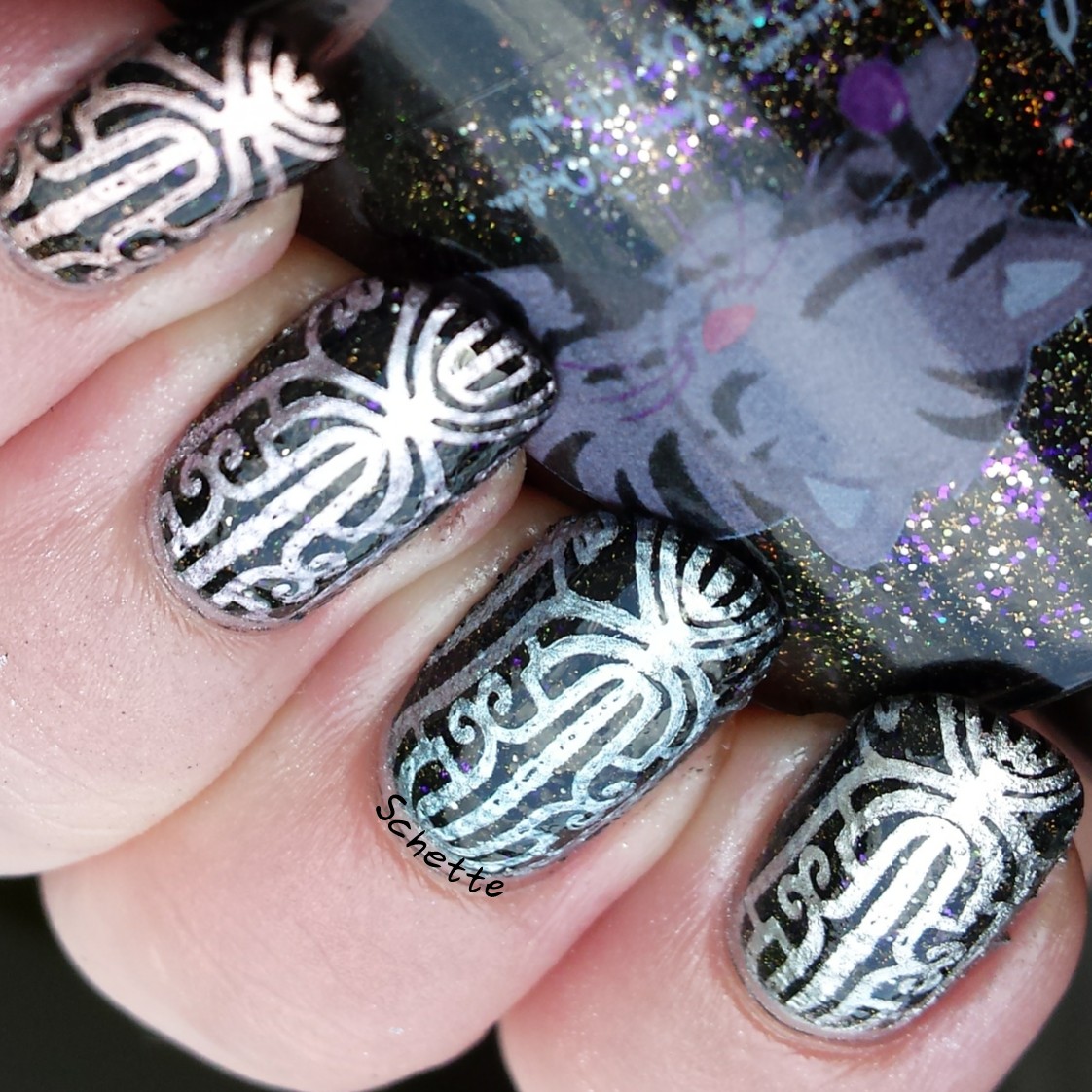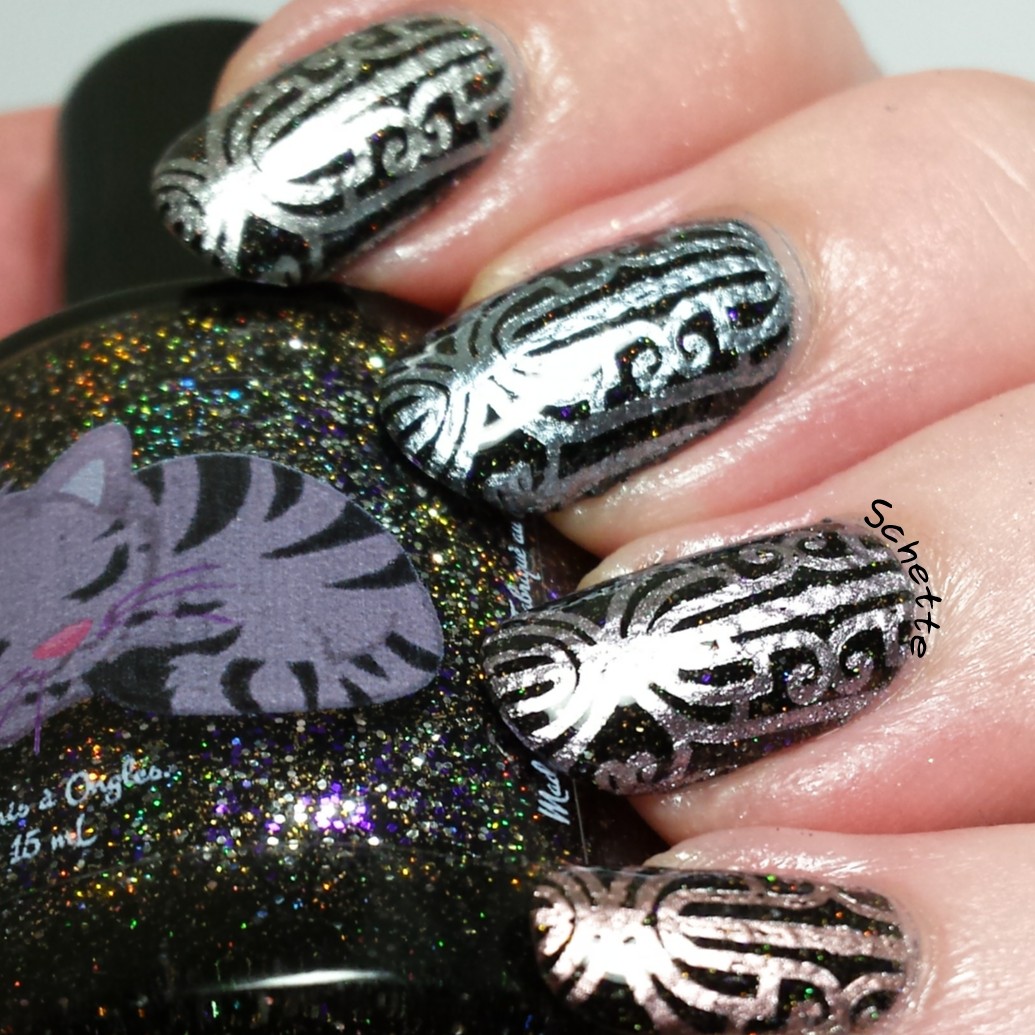 Sur un vernis thermique (un prototype Eat Sleep Polish), j'ai tout simplement apposé une partie des personnages. Je pense que cela aurait été plus réussi si la bande avait été moins grosse.
Over a thermal polish (a Eat Sleep prototype), I simply applied a part of the character. I think that would have been better if the line was not so wide.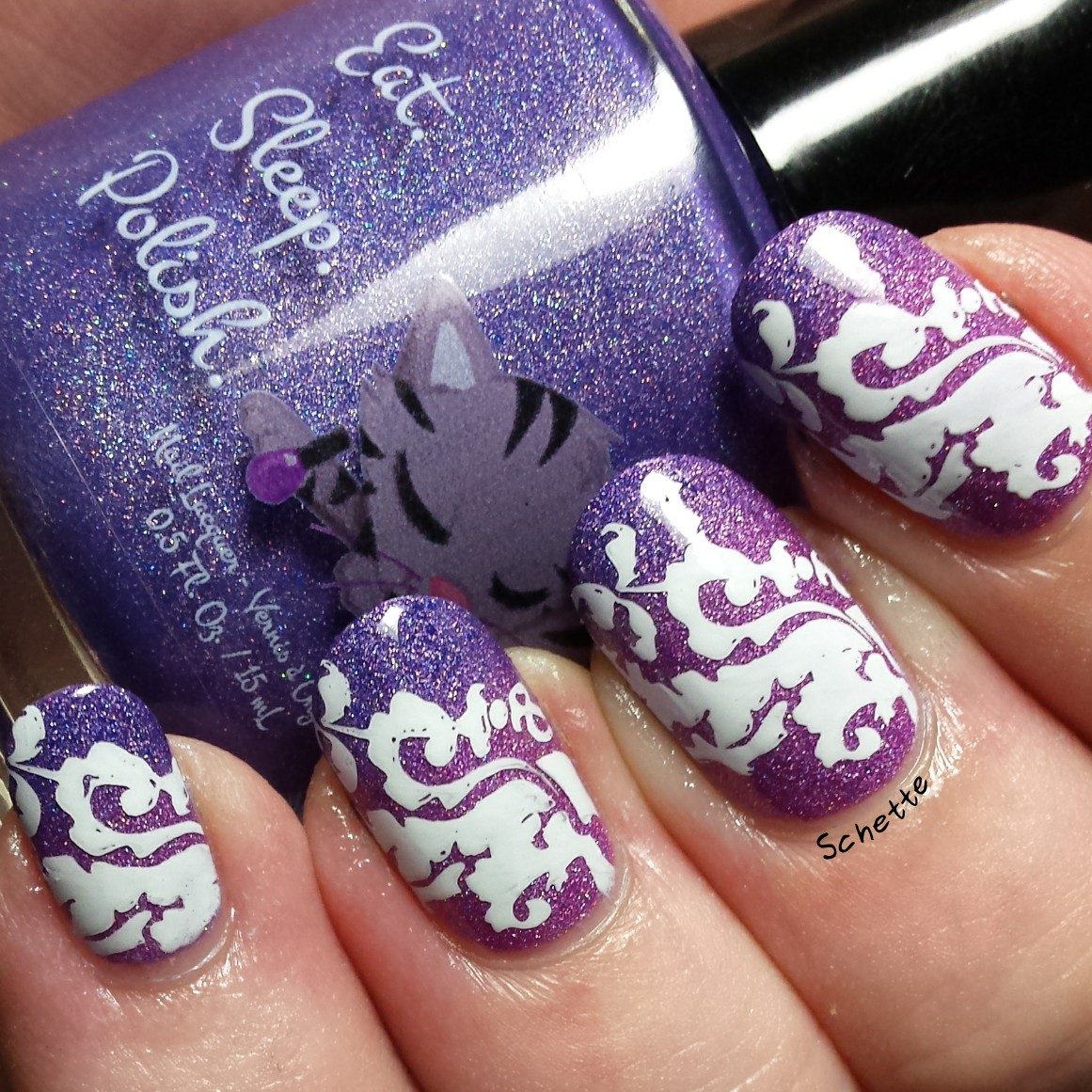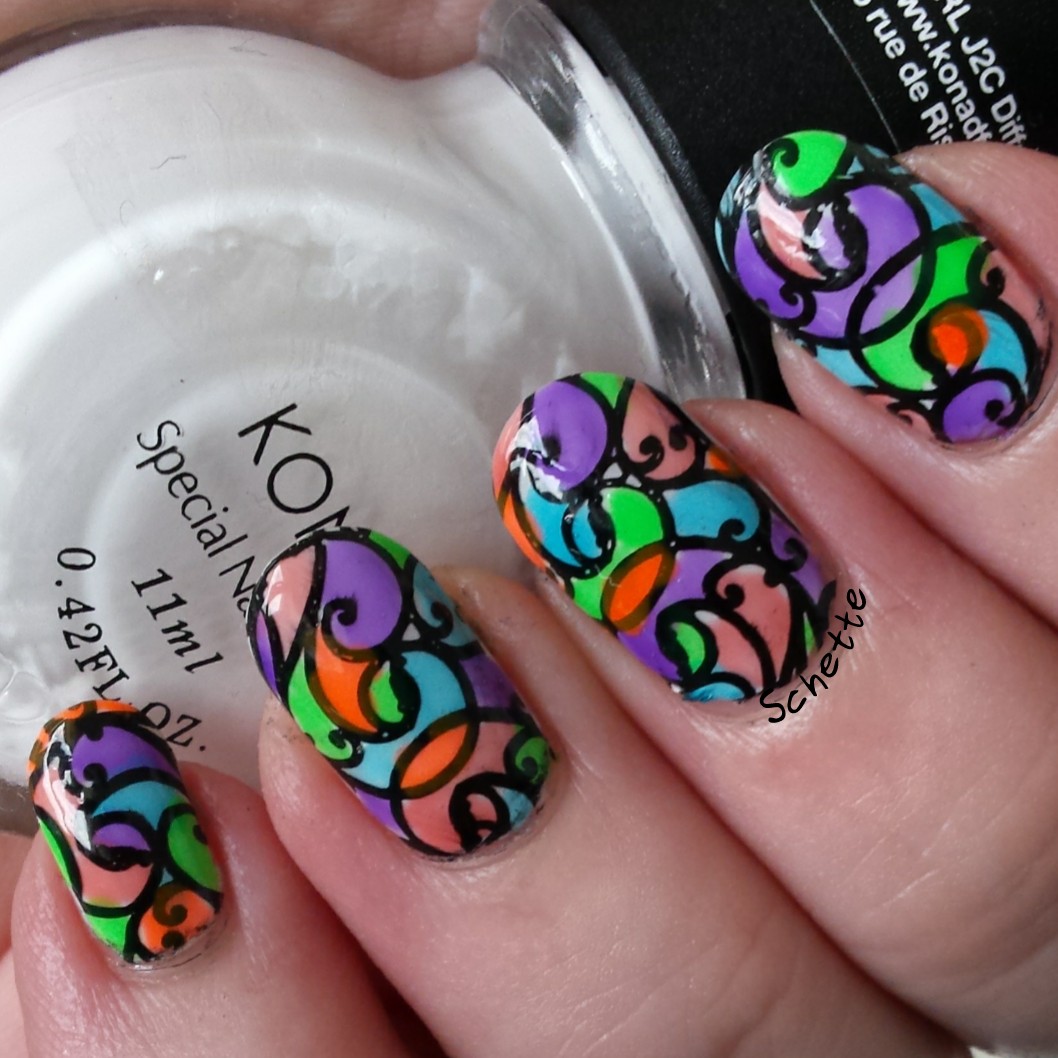 Pour celui-ci, j'ai encore une fois fait très simple : j'ai posé une base blanche et stampé en noir, et j'ai colorié avec mes dance Legend Aquarelle. Simple et efficace. (Mais on voit quand on dépasse avec le orange)
For this one, I also make it very simple : I used a white base and stamped with black, and I put color using my Dance Legend Aquarelle. Simple and efficient (But we can see when orange is more than required)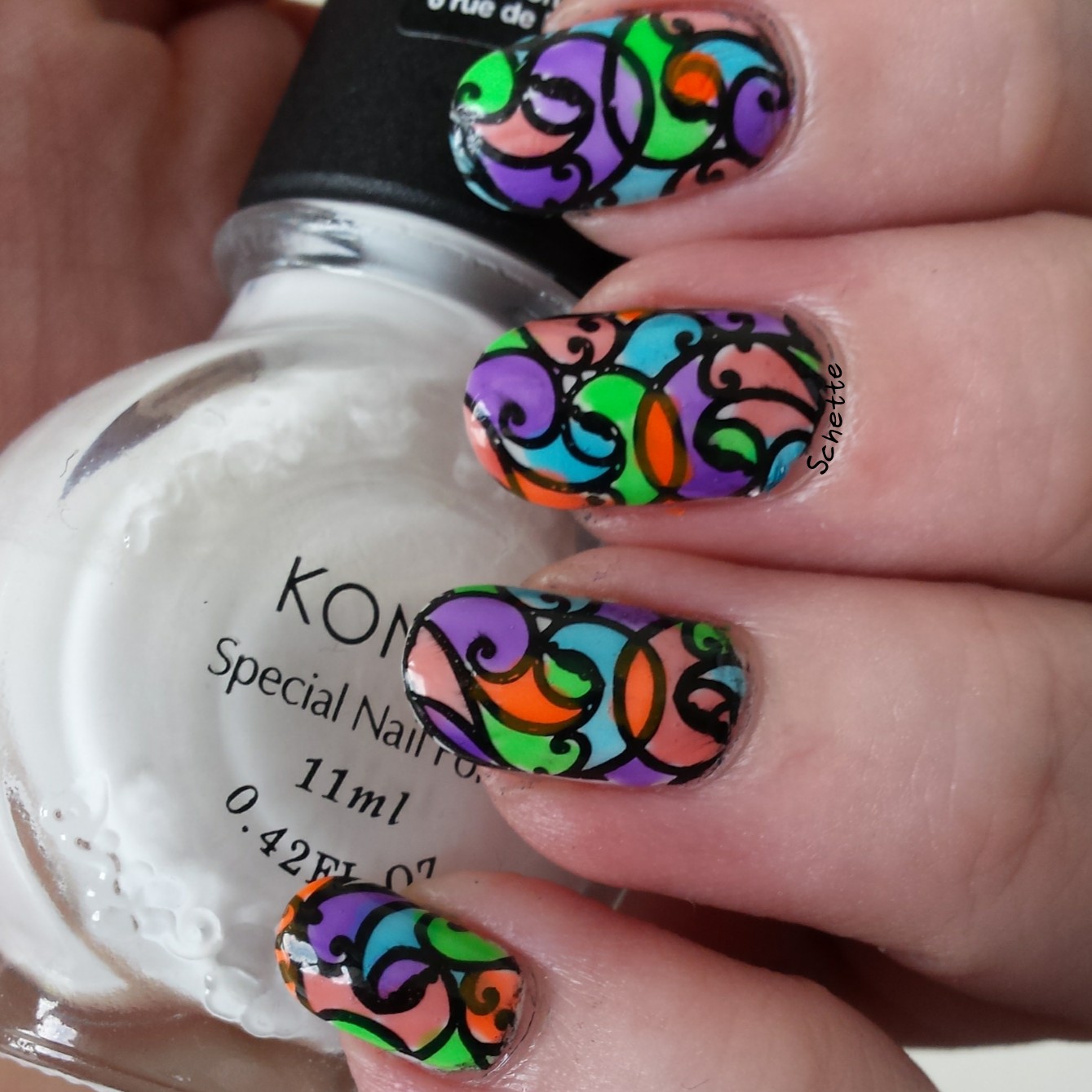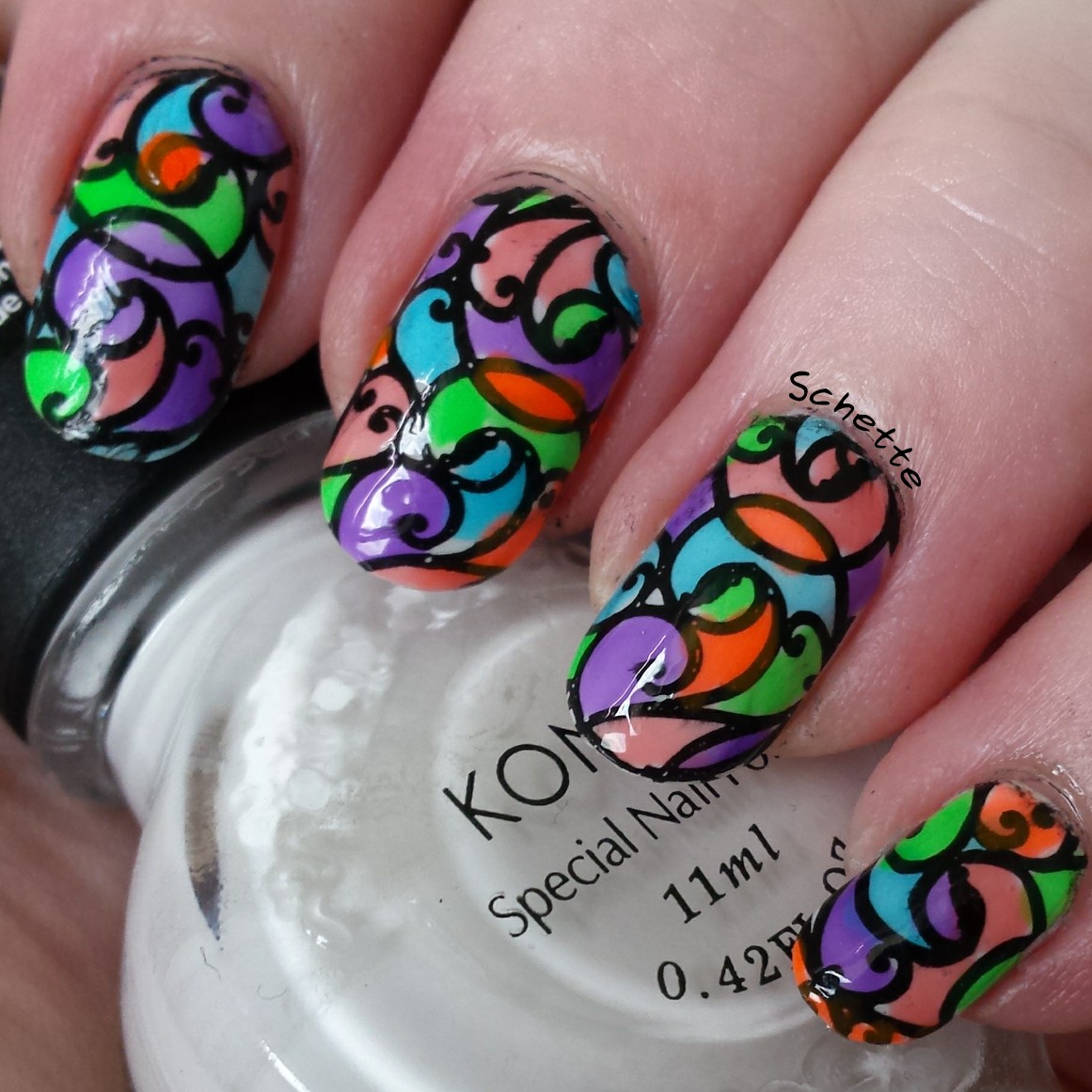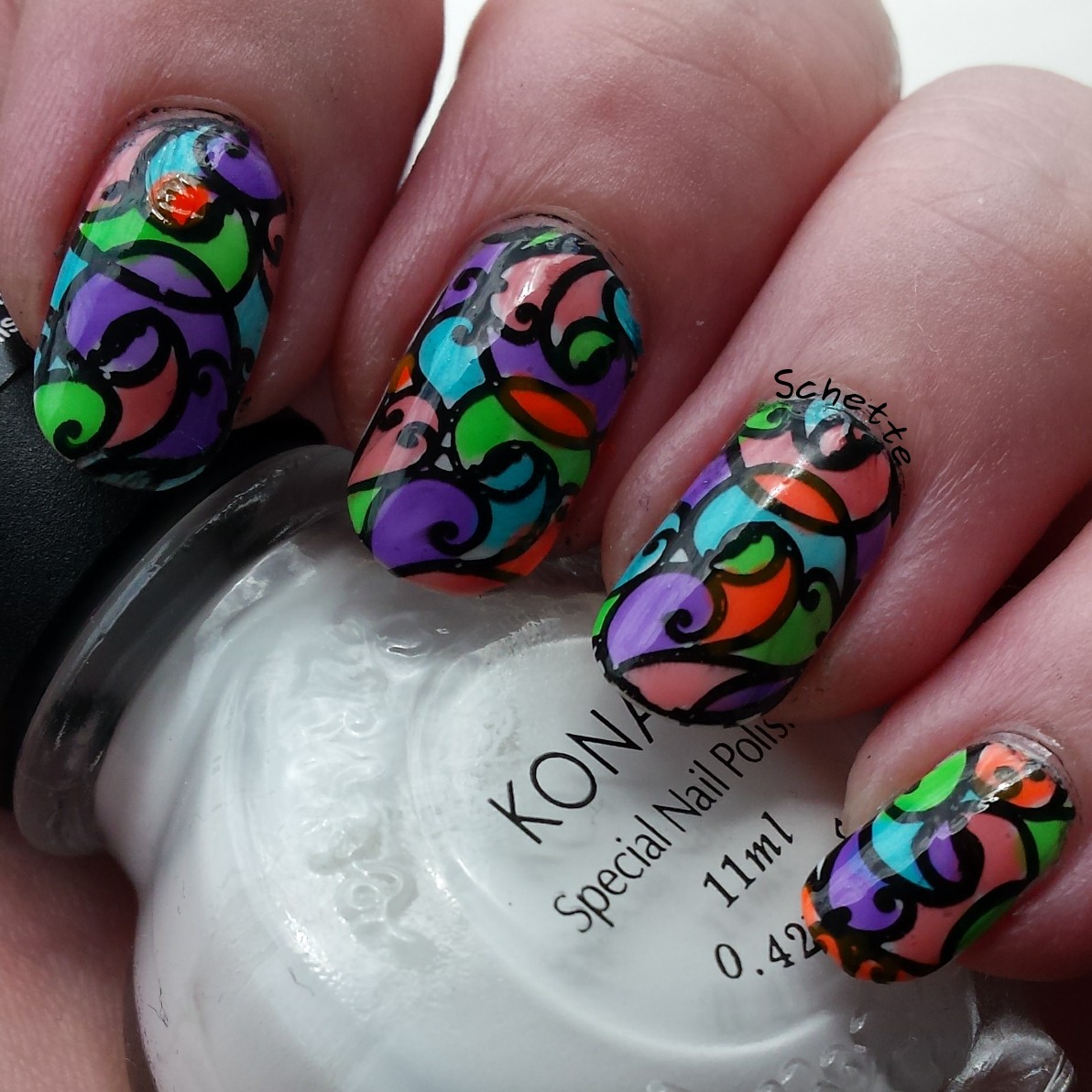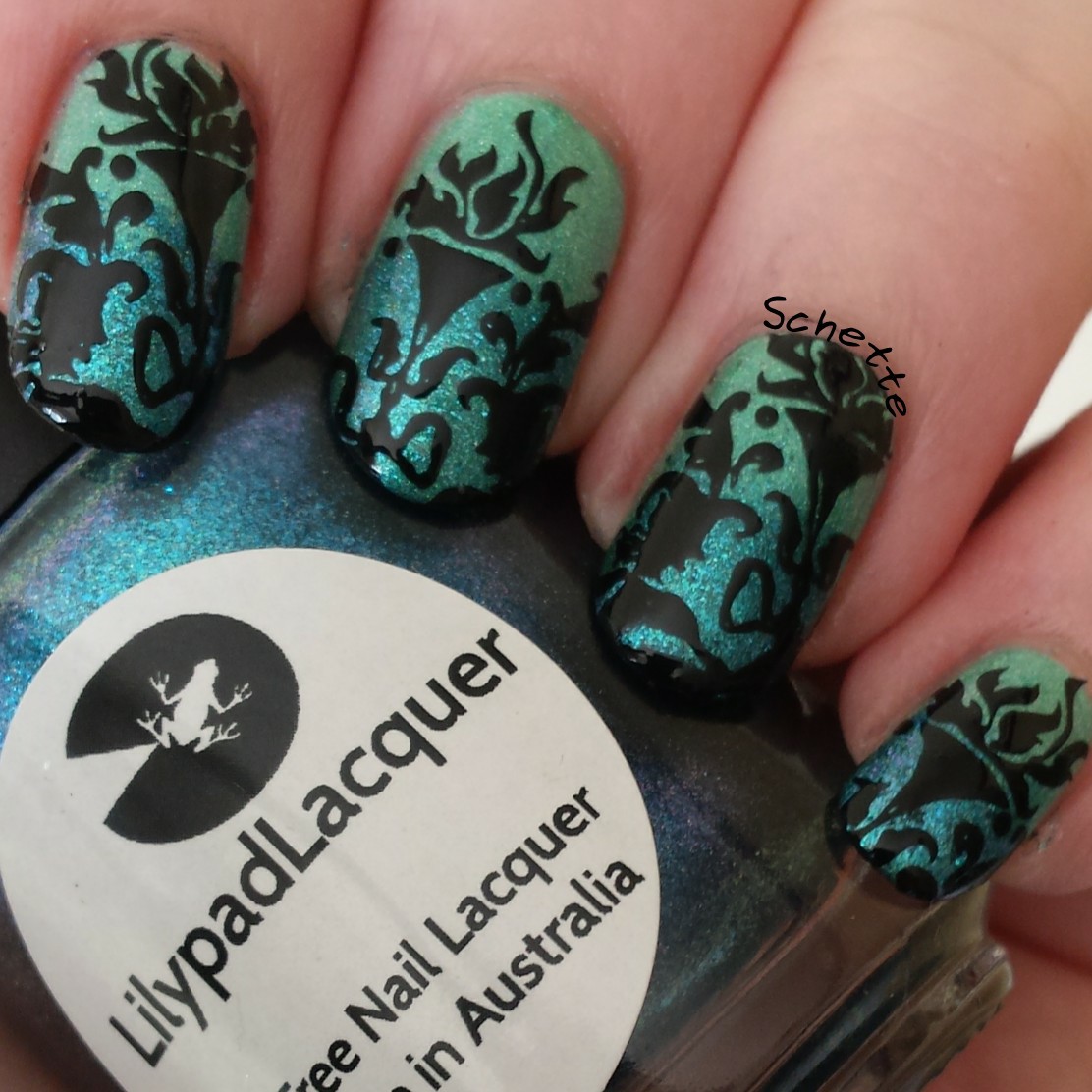 La petite dernière : sur un gradient de Lilypad (un custom et Uncle Fester), j'ai simplement stampé les têtes des personnages.
The last one : over a gradient with Lilypad (one custom and Uncle Fester), I simply stamped the head of the character.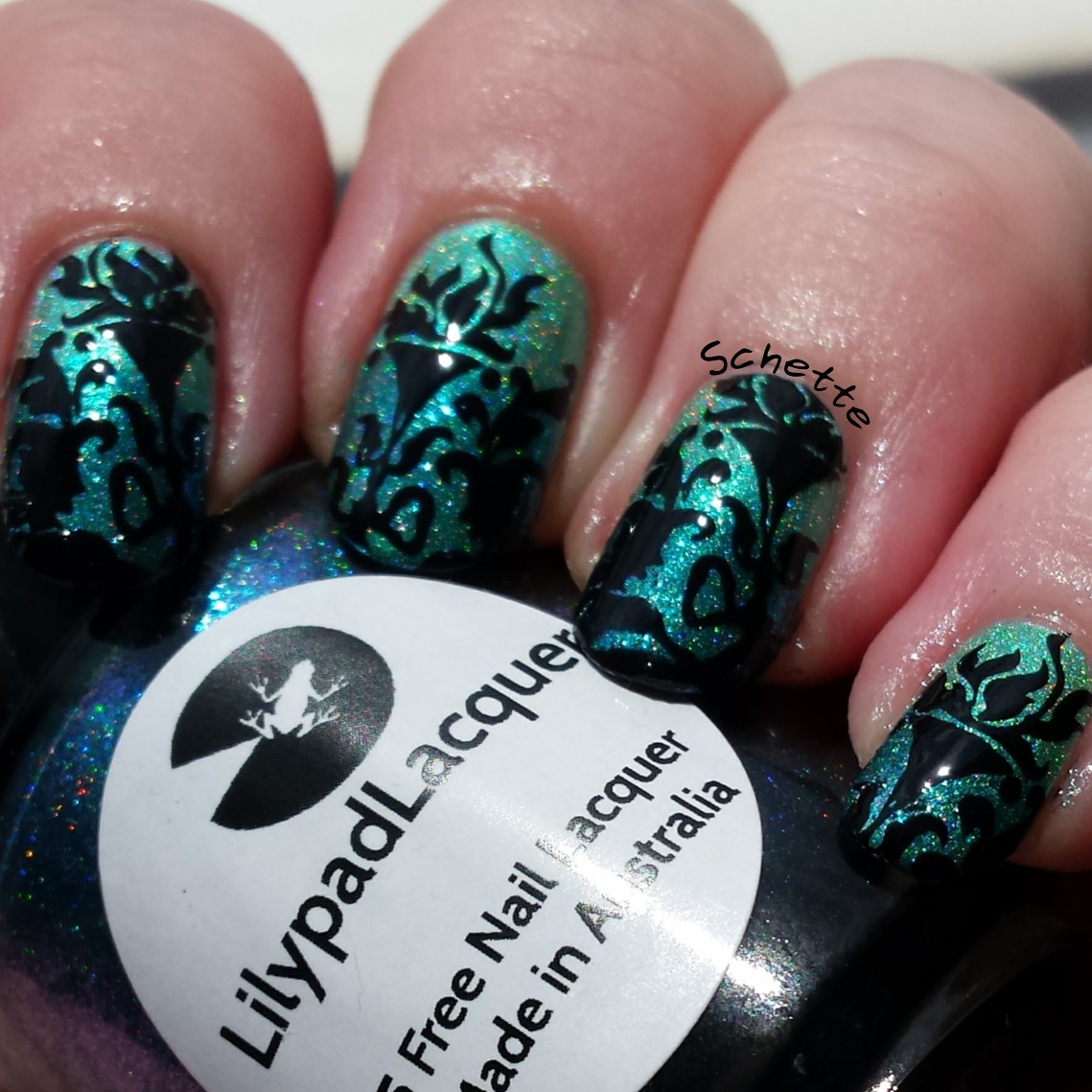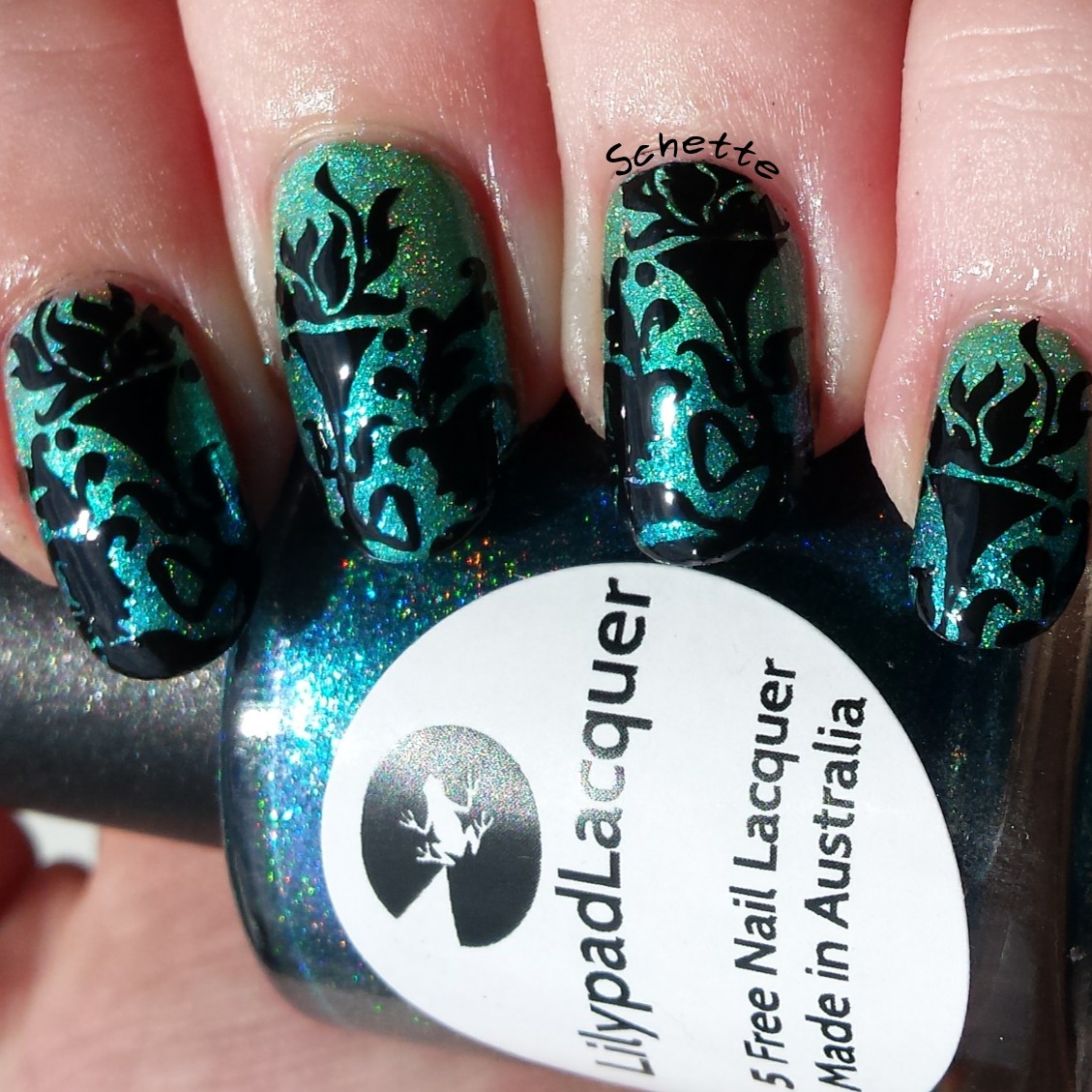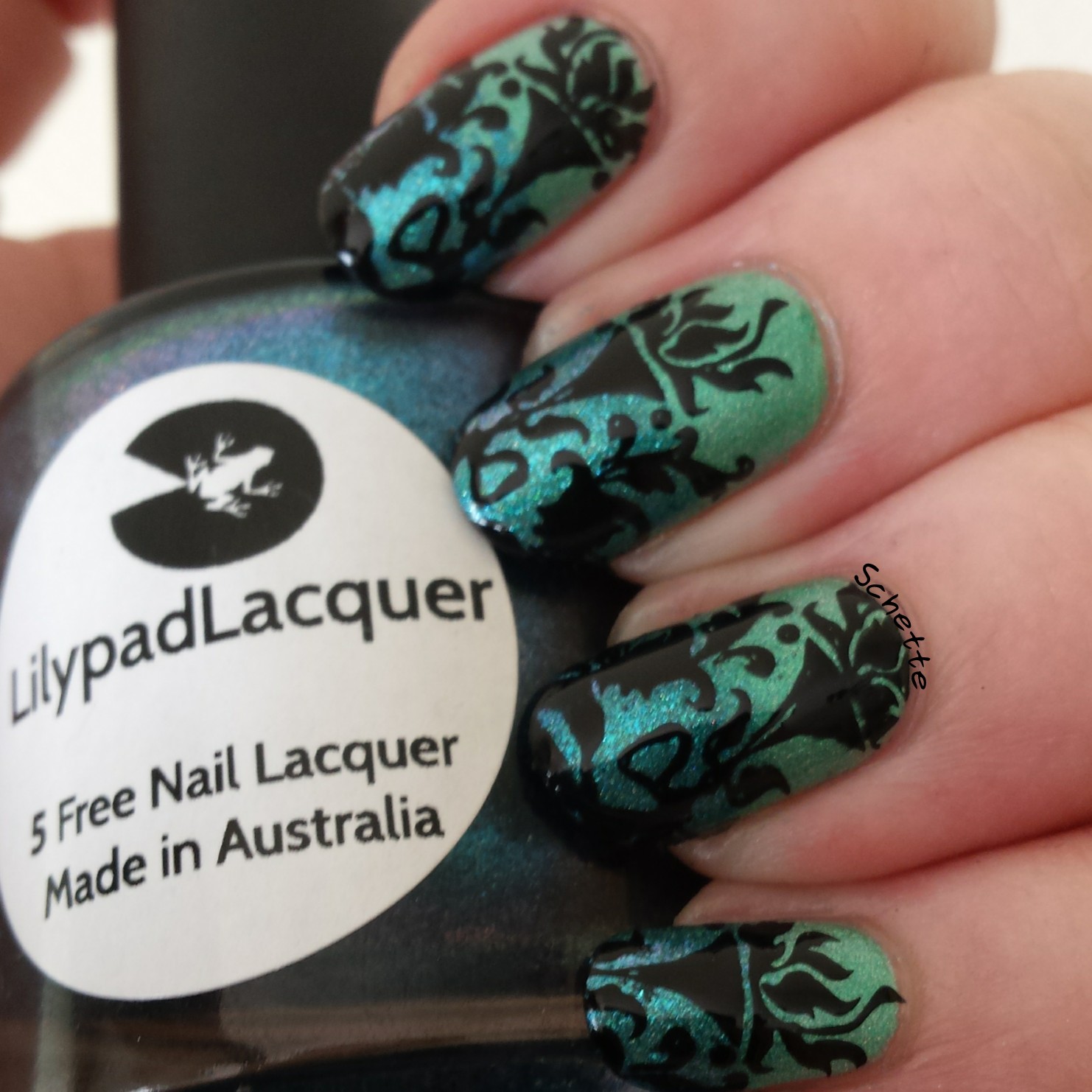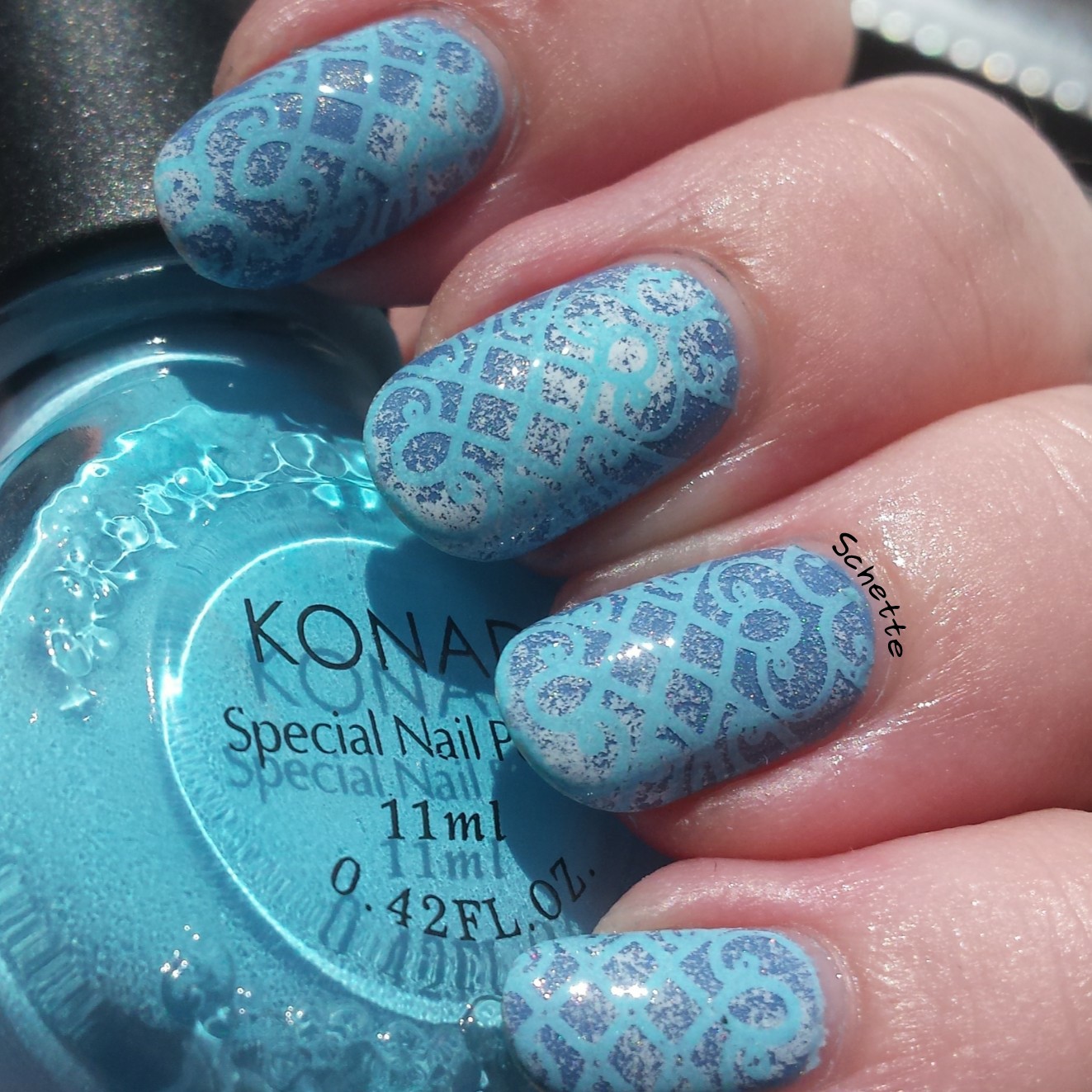 Quand y'en a plus, y'en a encore :) Sur un custom Carpe Noctem Cosmetics, j'ai mis à l'éponge des taches blanches et j'ai stampé avec le konad bleu ciel pour un effet de fenêtres :)
When it's done .... there is more :) Over a Carpe Noctem Cosmetics, I use a sponge to apply white Konad spots and I stamped with light blue Konad to looks like a window :)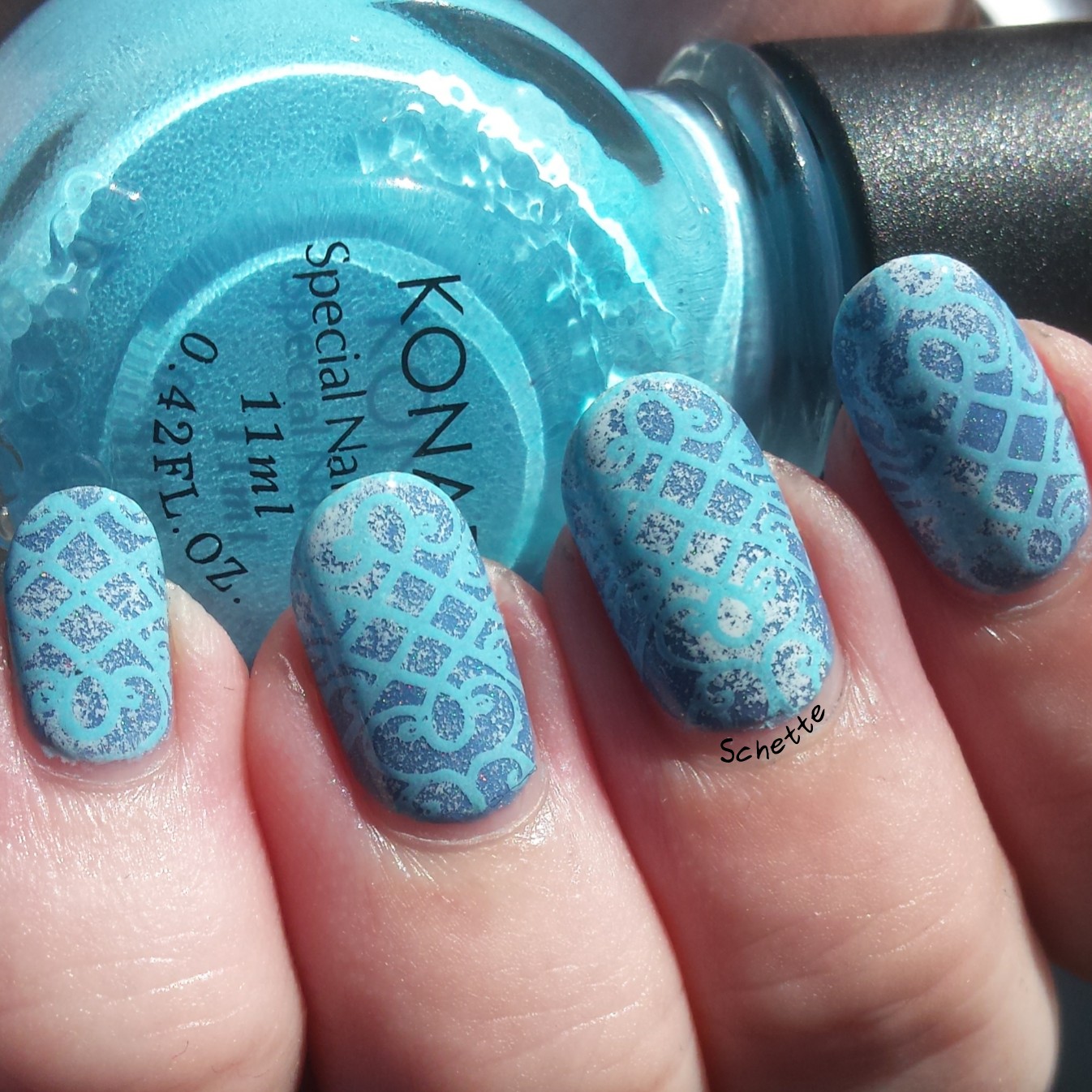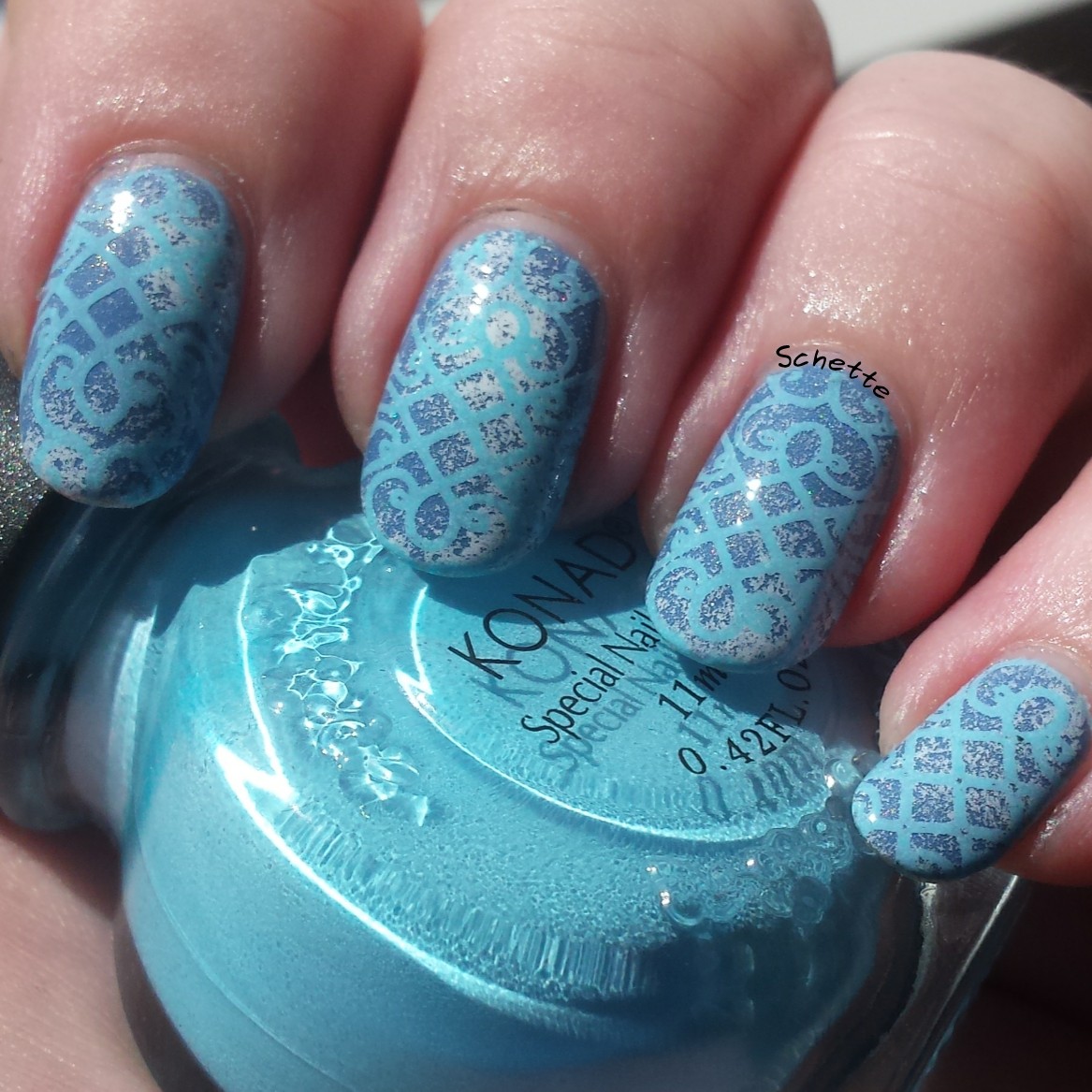 Bilan
Comme toujours chez Messy Mansion, la plaque est très bien gravée, ce qui fait que le transfert est toujours super facile.

J'ai beaucoup aimé cette plaque, on peut vraiment faire beaucoup de choses différentes :)
Like always at Messy Mansion's, the plate is very fine engraved, so the transfert is always super easy.

I really love this plate, I find that we really can do a lot of different things :)
Schette, le 2 septembre 2015
Vous pourriez aussi aimer / You can also like :