Messy Mansion : Accessories Kit 2.0
PRESS SAMPLE
Messy Mansion a voulu révolutionner le stamping avec ce kit en aidant toutes les stampeuses. Vous pourrez également stamper en suivant des formes :). Le kit se compose de :
une boite
3 scraper de différentes duretés
Une plaque "ongles"
Une plaque "formes"
Messy Mansion wants to make it easy for all stamper and create this Accessories Kit 2.0 : you can stamp with shapes now :). Kit is :
A box
3 scraper from different hardness
A plate "nails"
A plate "shapes"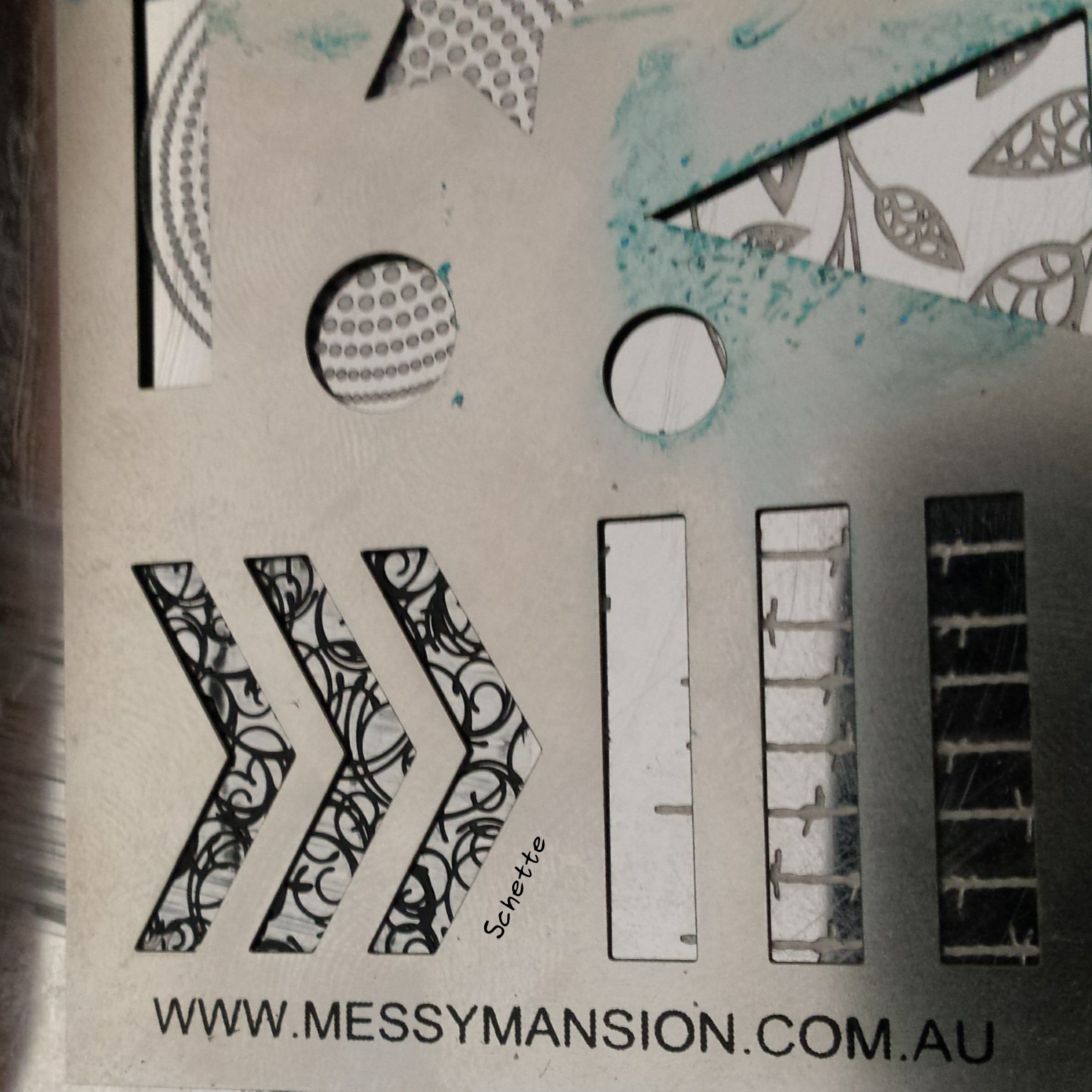 Pour commencer, voyons, la plaque forme. Il suffit en fait de faire comme d'habitude : vous choississez votre motif, vous posez le vernis, vous raclez, et là vous posez votre plaque forme sur la plaque de stamping.
To start, Let's see the plate shape. You only have to do like usual : you chose your desing, you applied your polish, you remove the polish using the scraper and then you put your plate shape over your stamping plate.
Et après comme d'habitude, vous récupérez votre motif sur le tampon ...
And then like usual you get your desing on your stamper ....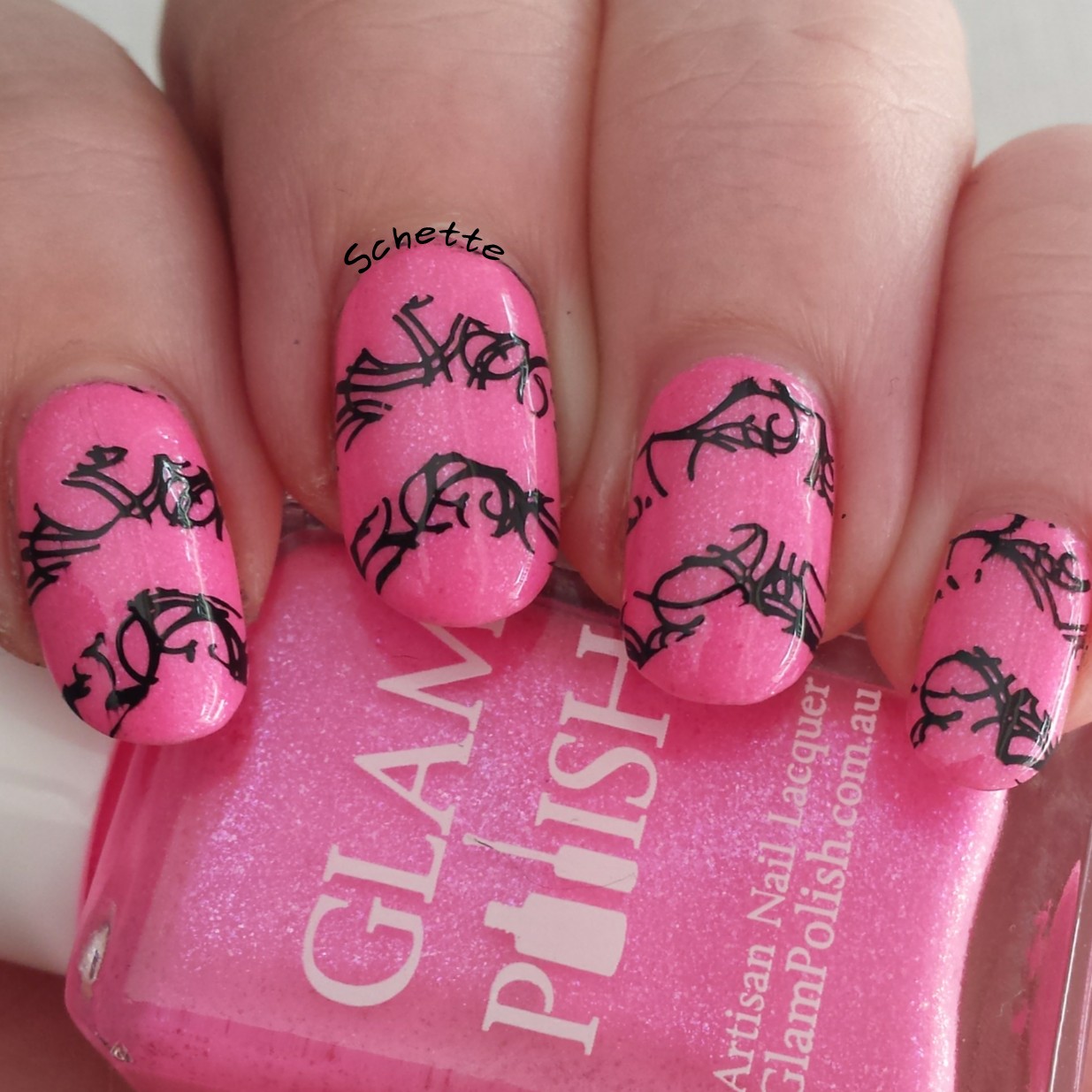 .... et vous stampez !
.... and you stamp !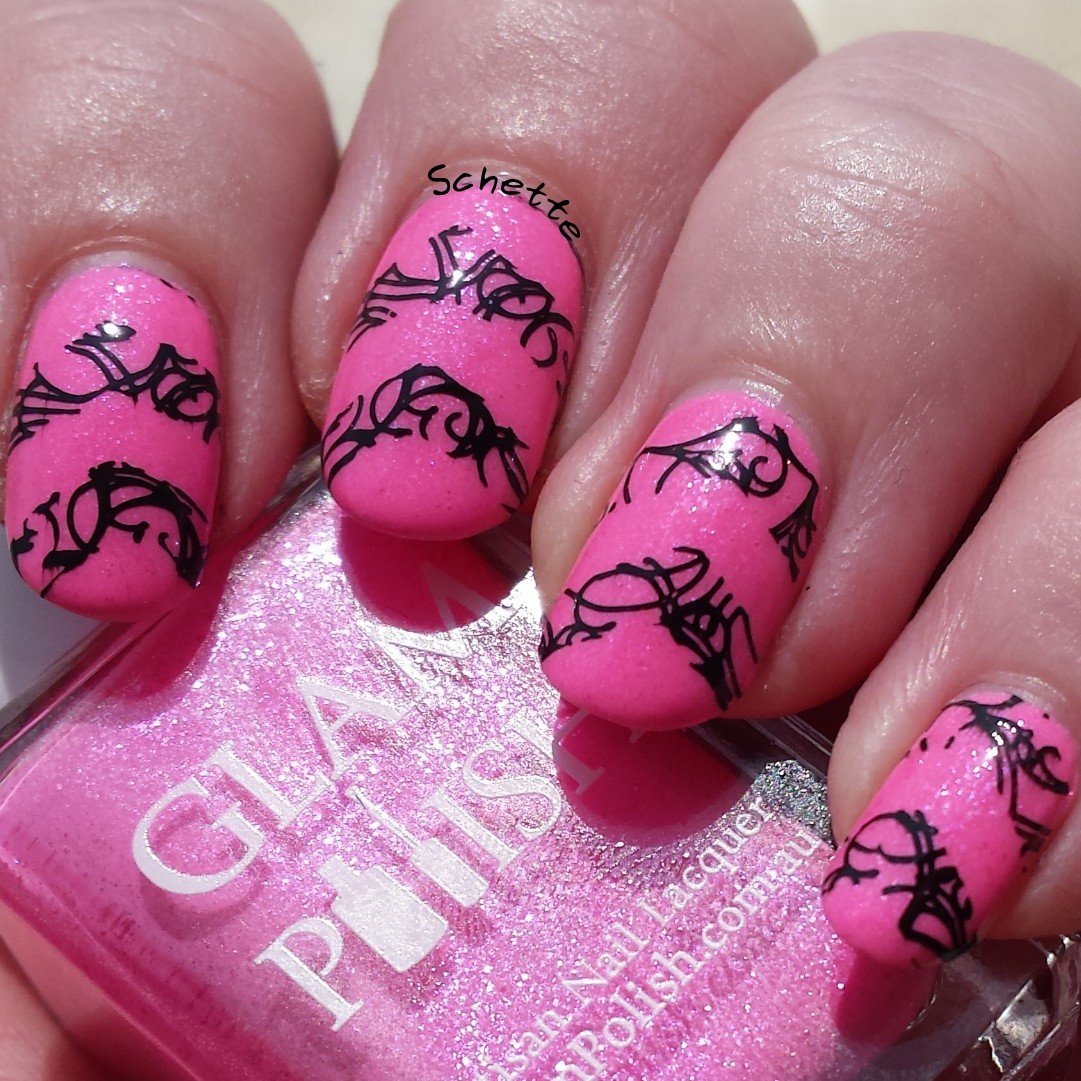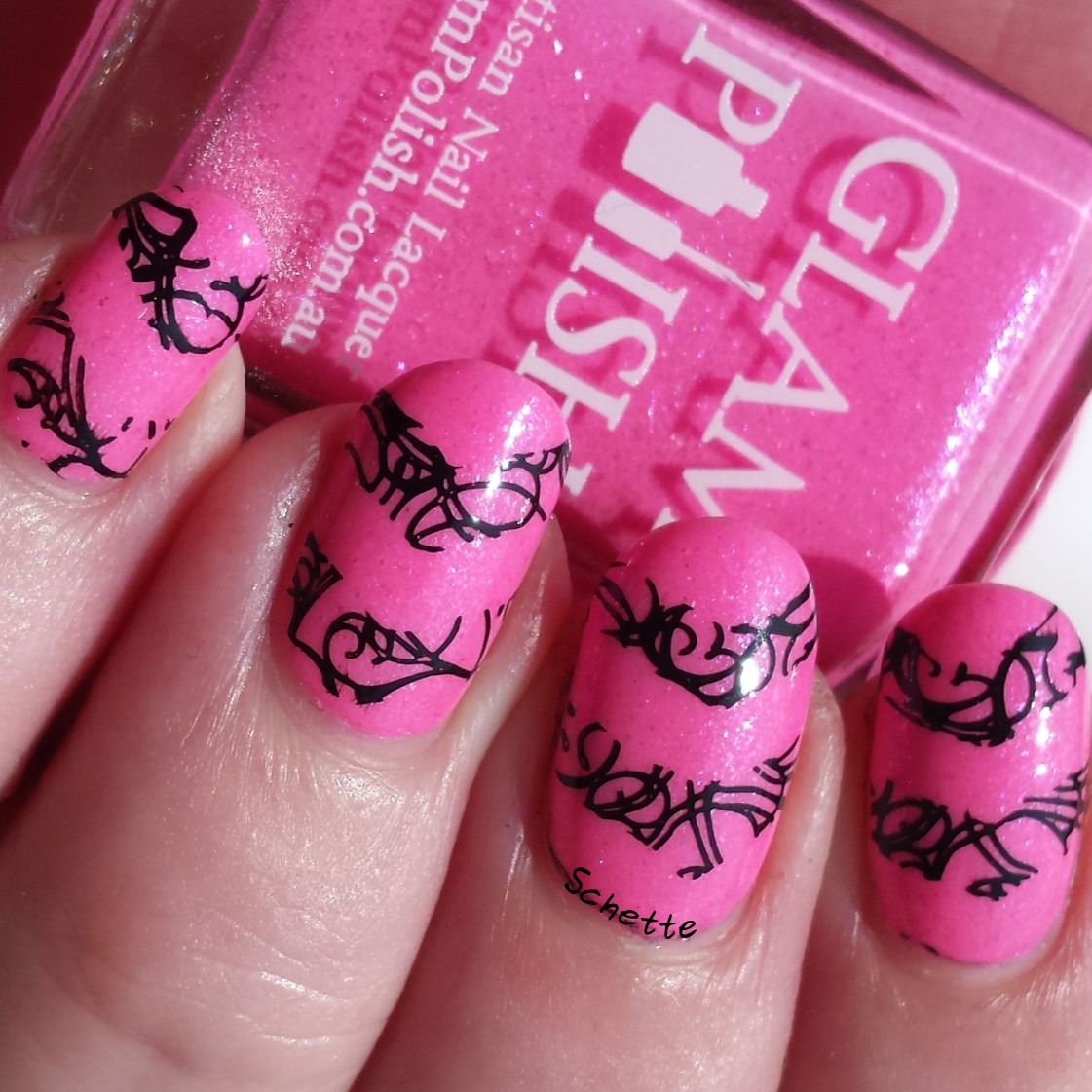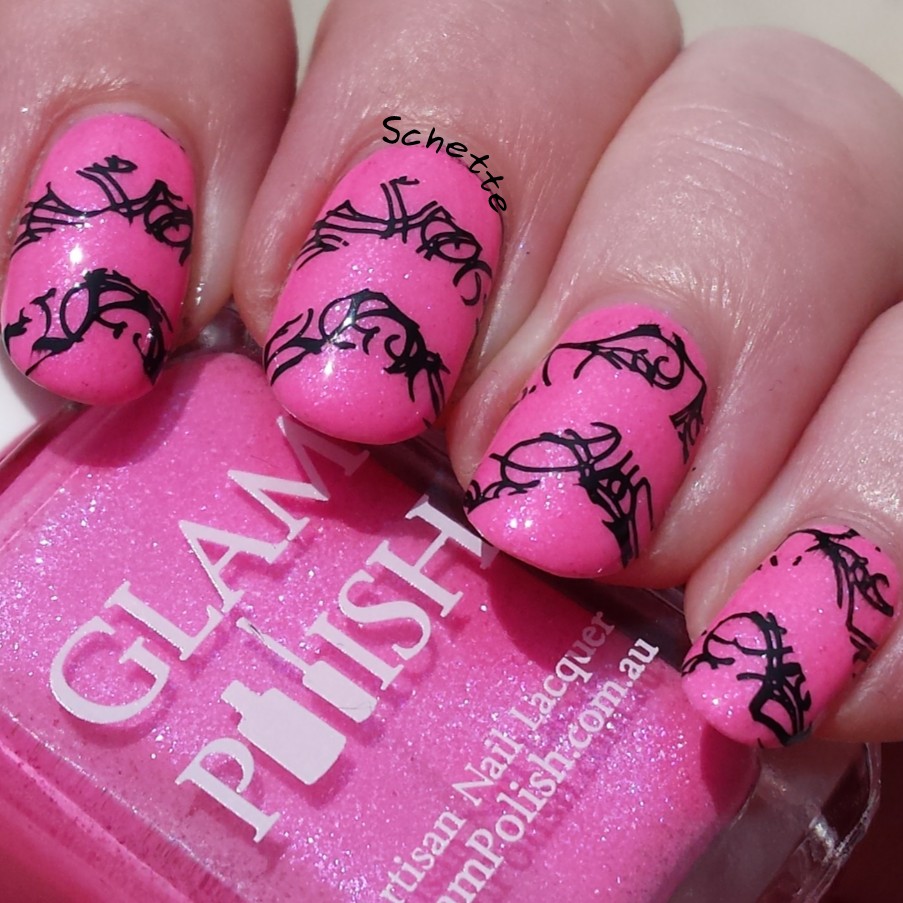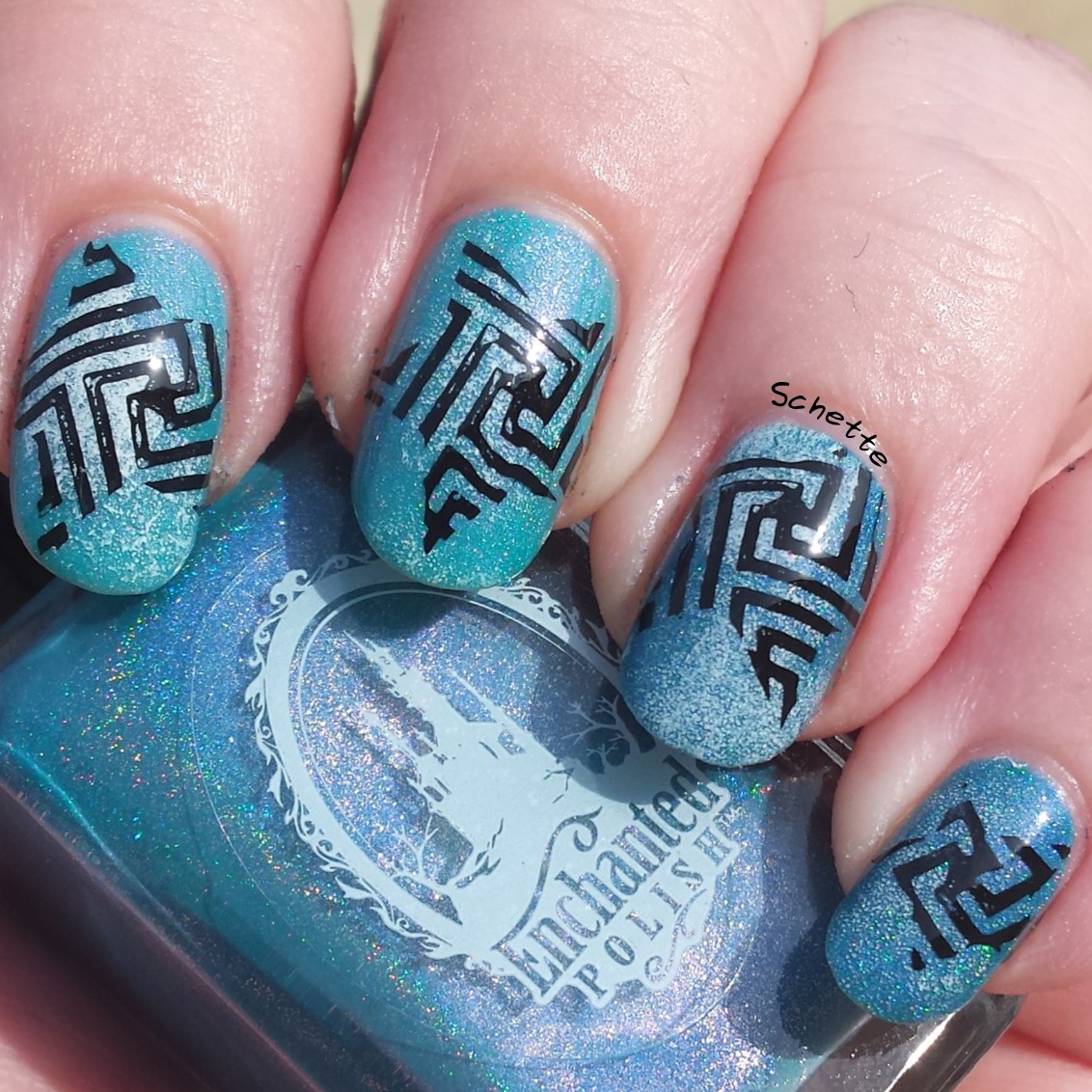 En utilisant le motif étoile :)
Using the star desing :)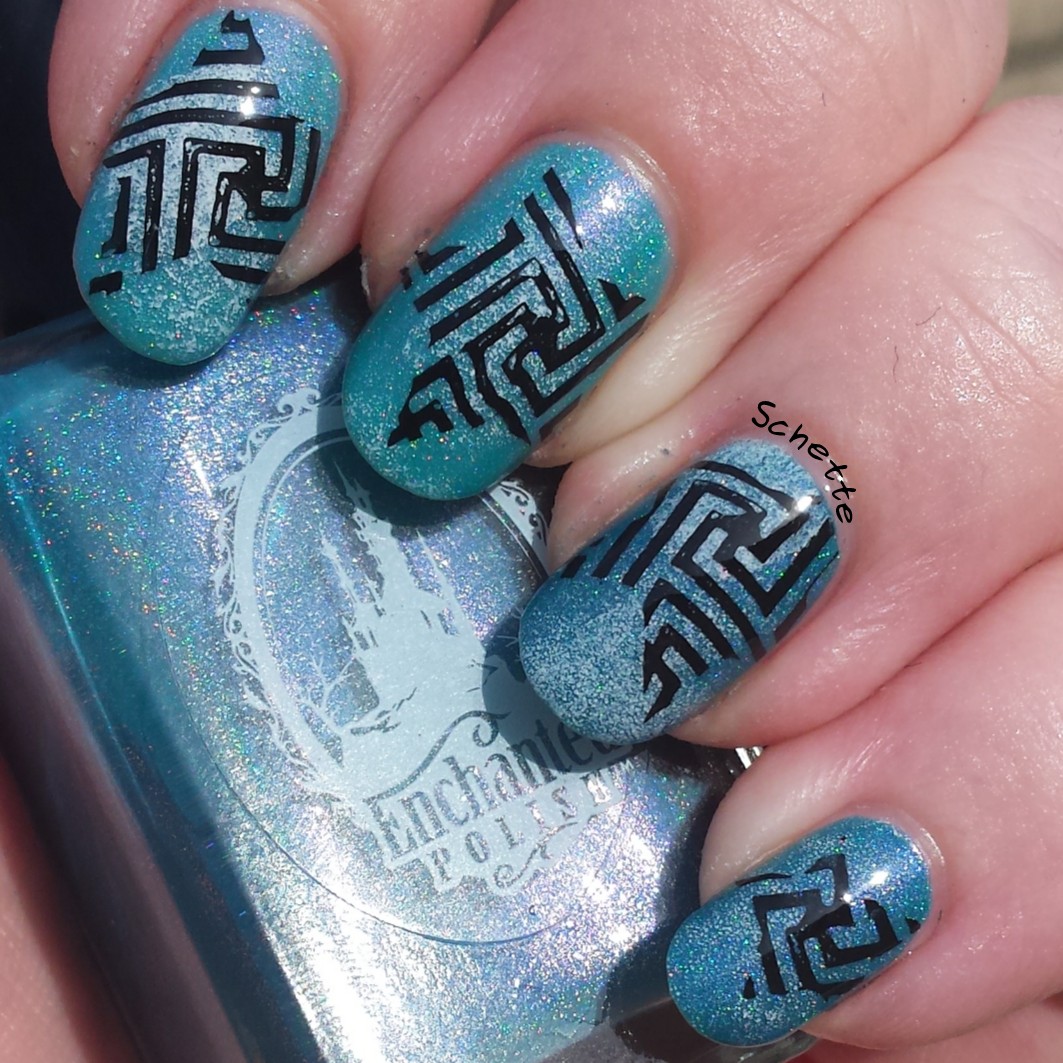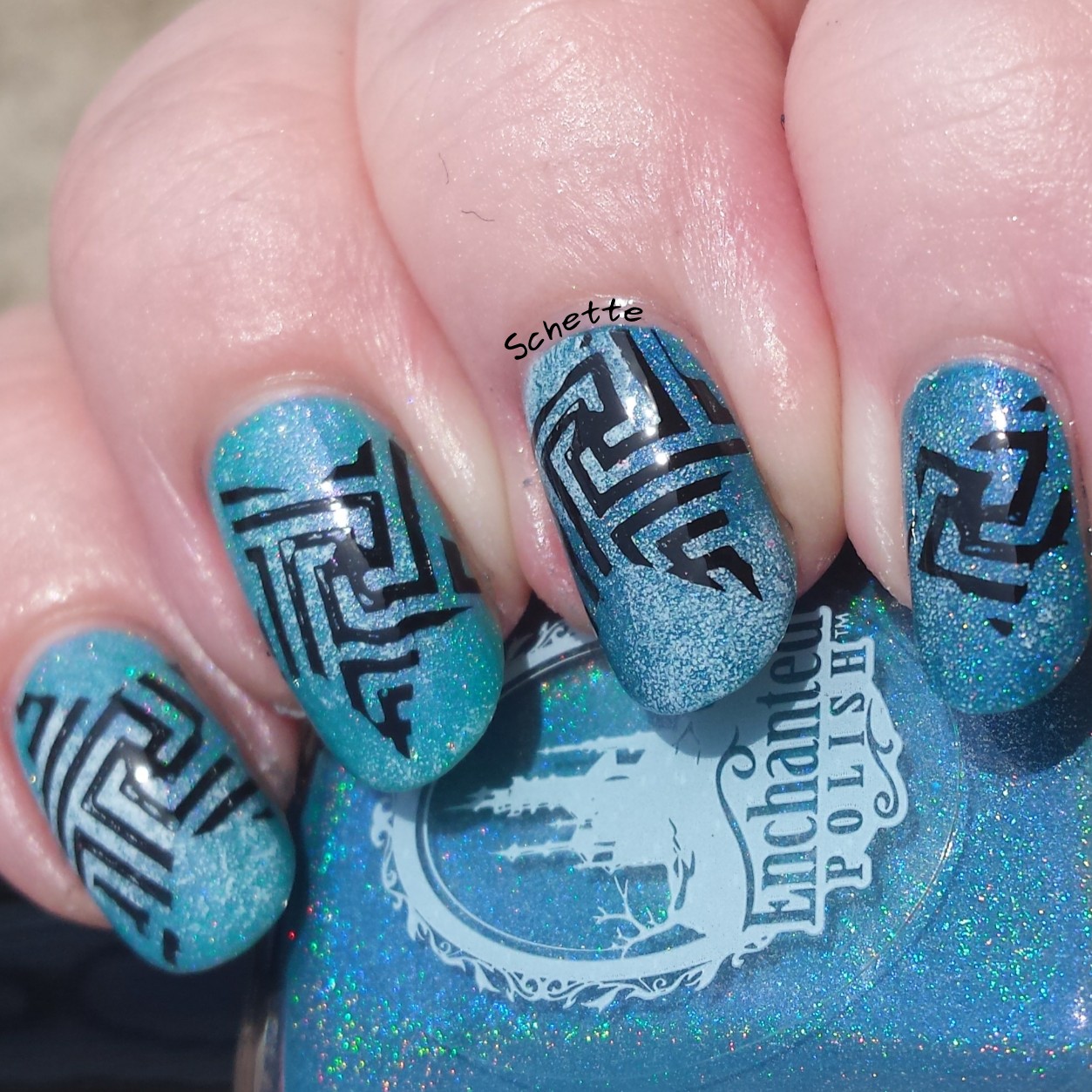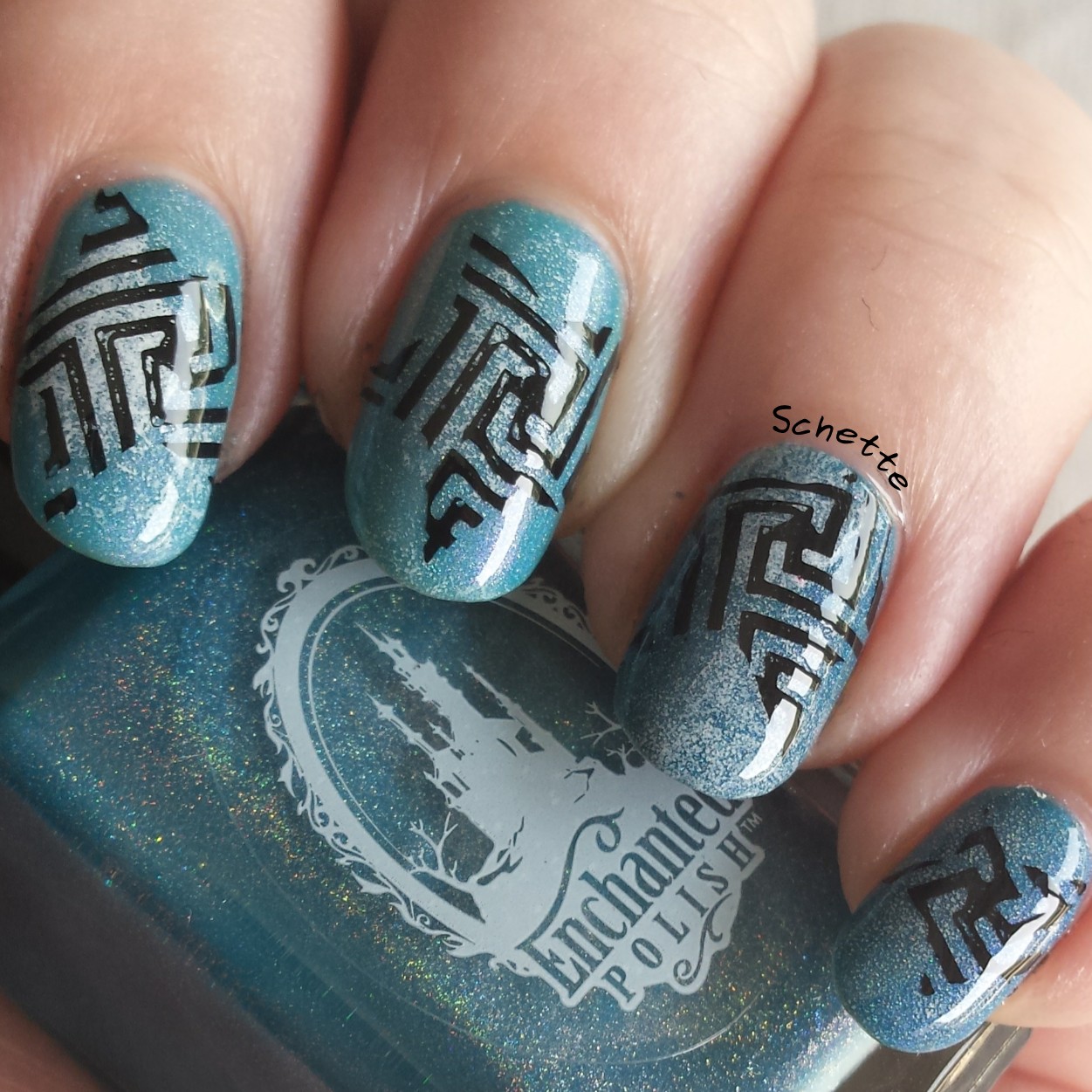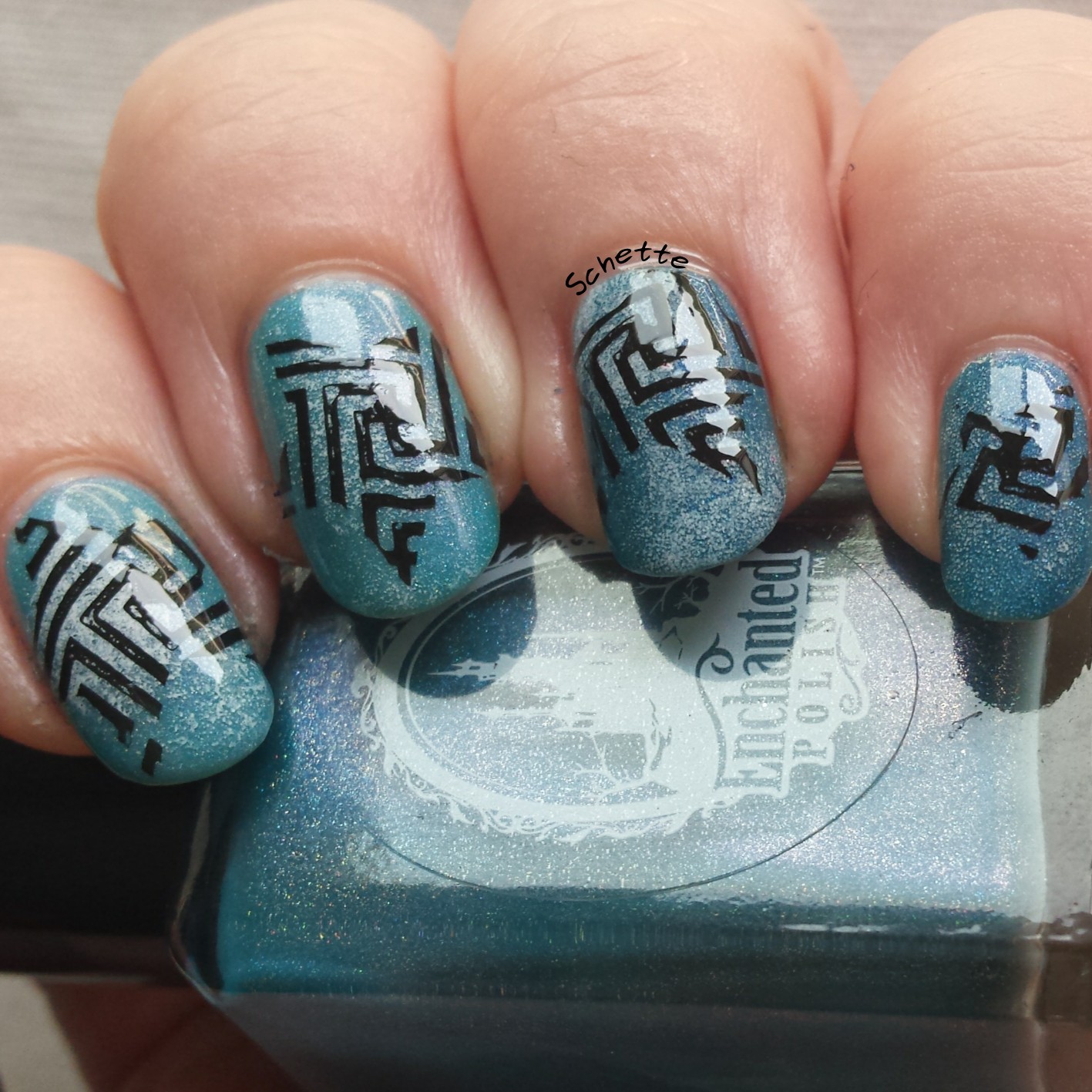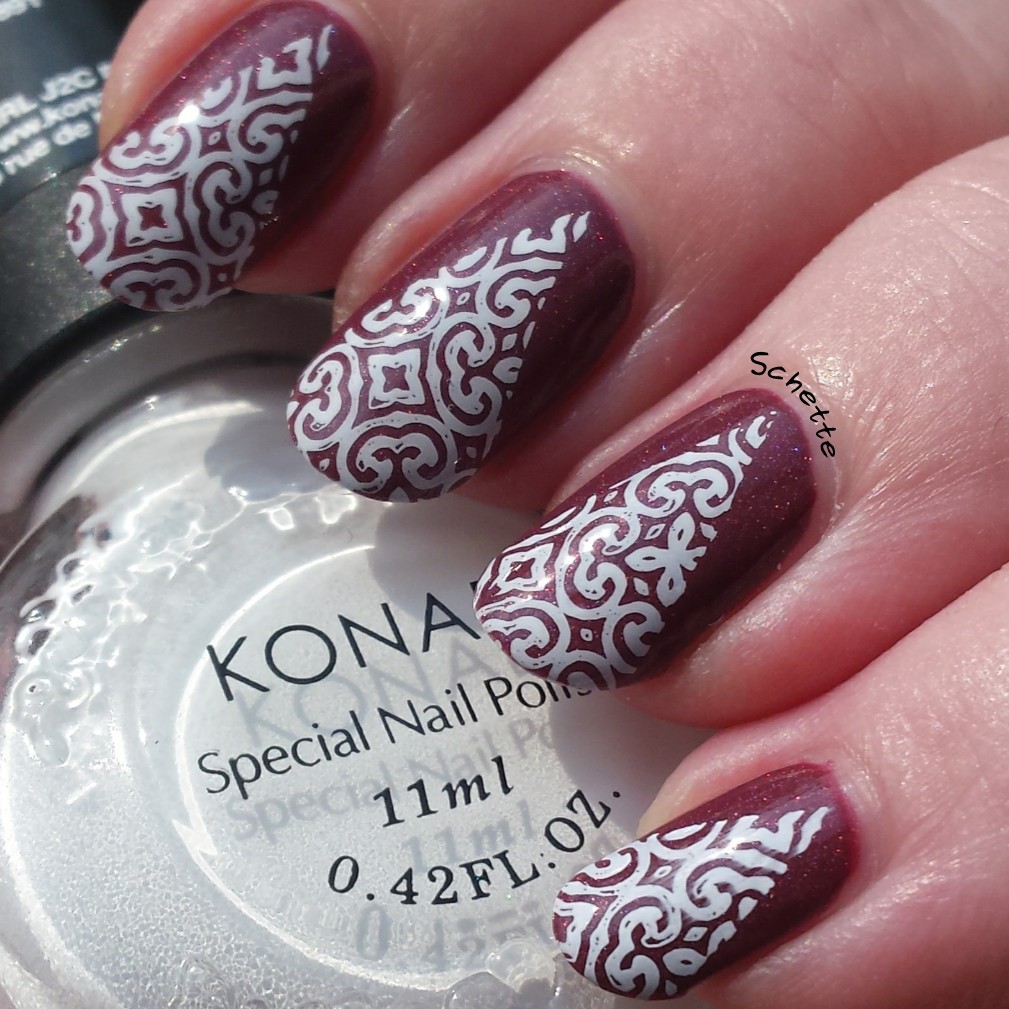 Et le triangle !
And the triangle !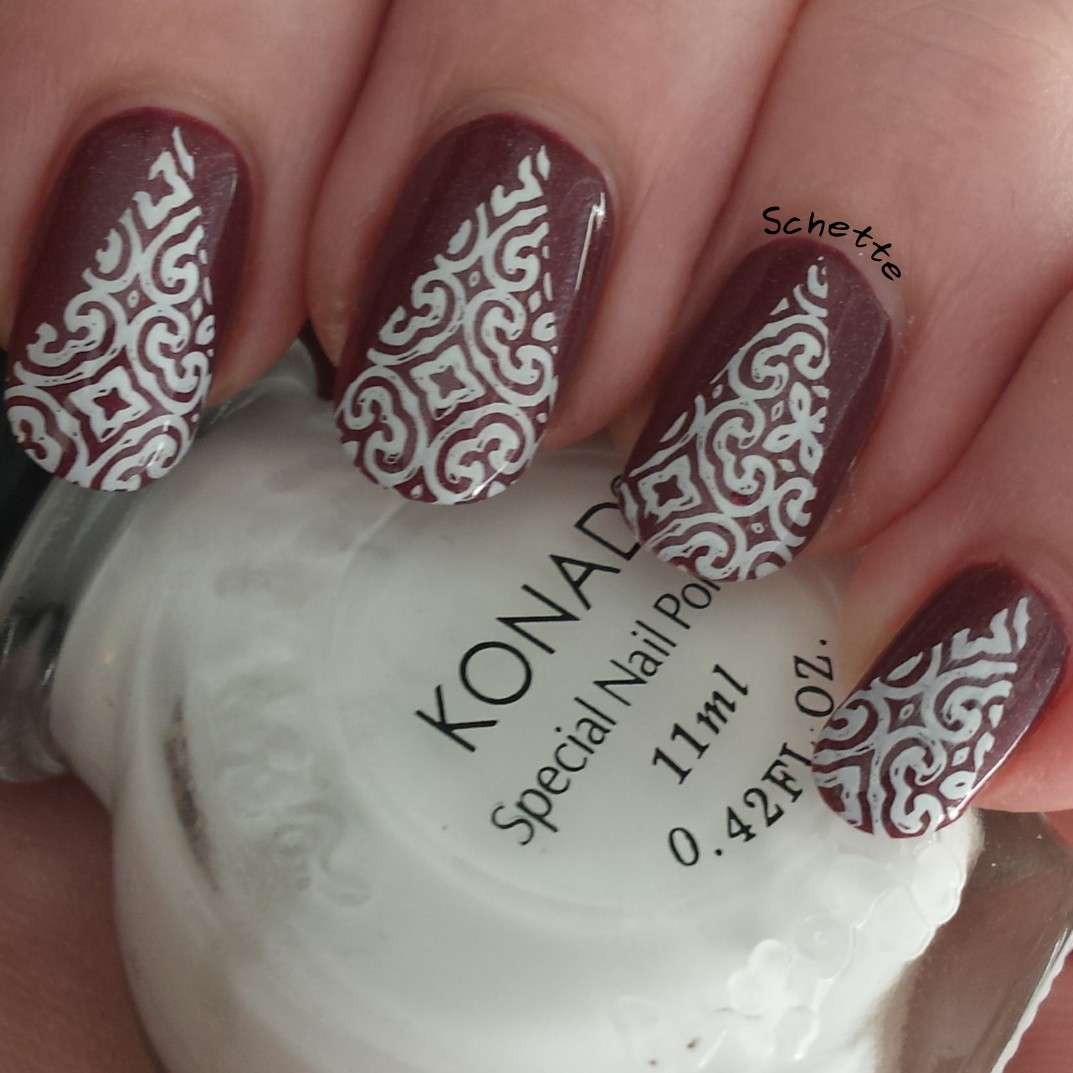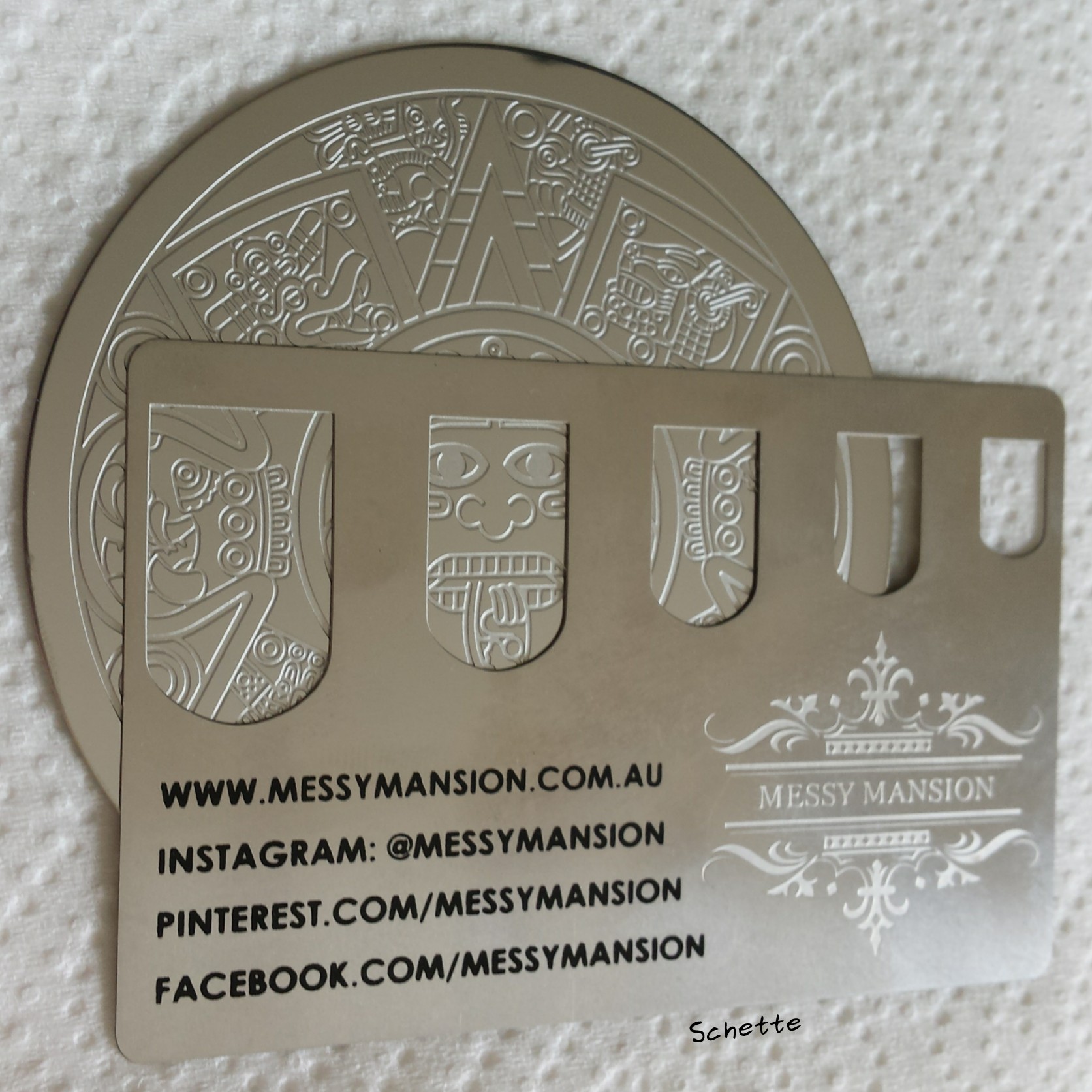 Il y a également un motif "ongle" qui vous permet de choisir la portion d'un grand dessin que vous voulez mettre sur votre ongle. Je trouve cela particulièrement utile si vous débutez. Je vous conseille de prendre la forme supérieure (au cas où vous louperiez quand même le centrage), et d'utiliser du latex. Je n'aime pas utiliser cet outil parce que j'utilise du latex et donc je n'ai pas besoin de "découpe" et j'aime avoir des motifs plus grand (la peur de me louper quand même toujours).
There is also a desgin "nail" that allows you to chose the part of a big design that you'll put on your nail. I find it very usefull if you're starting. I advise you to chose the shape just bigger than your nail in case you miss the "put in the center" step, and to use latex. I don't like use this tool because I use latex and so I don't need a shape pre-made and I love having bigger designs (because I'm always afraid to miss the good position).
Bilan
Je trouve ce kit vraiment très attractif pour sa plaque avec les différentes formes, cela permet vraiment de varier les plaisirs du stamping. Une très bonne idée !
I really find this kit attractive for his plate with different shapes, this allows to change the delights of stamping. A very good idea !
Schette, le 3 septembre 2015
---
comments powered by