DRK - Enlaced
Vous pourrez trouver cette marque sur la
boutique
.
You can find this brand on the shop .


PERSONAL PURCHASE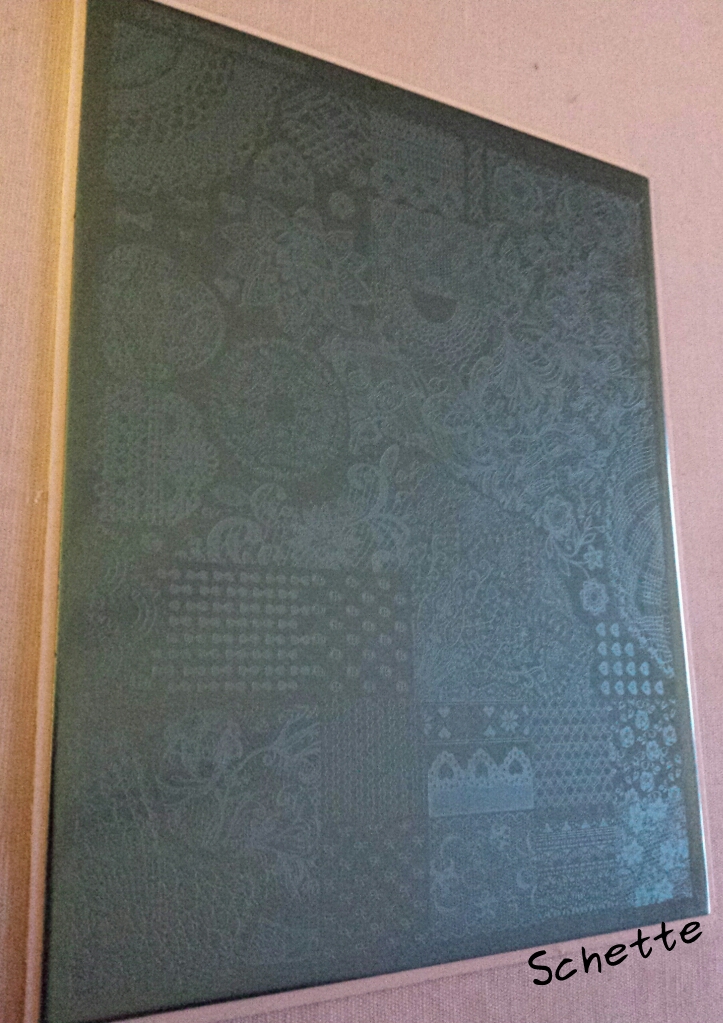 La plaque est une XL, c'est à dire qu'elle est beaucoup plus grande que les plaques que l'on voit habituellement, j'aime bien ce format, ca permet d'avoir plein de motifs différents :)
The plate is an XL, meaning this is much bigger than the plate we used to see, I love this size, because it allows a lot of design on the same plate.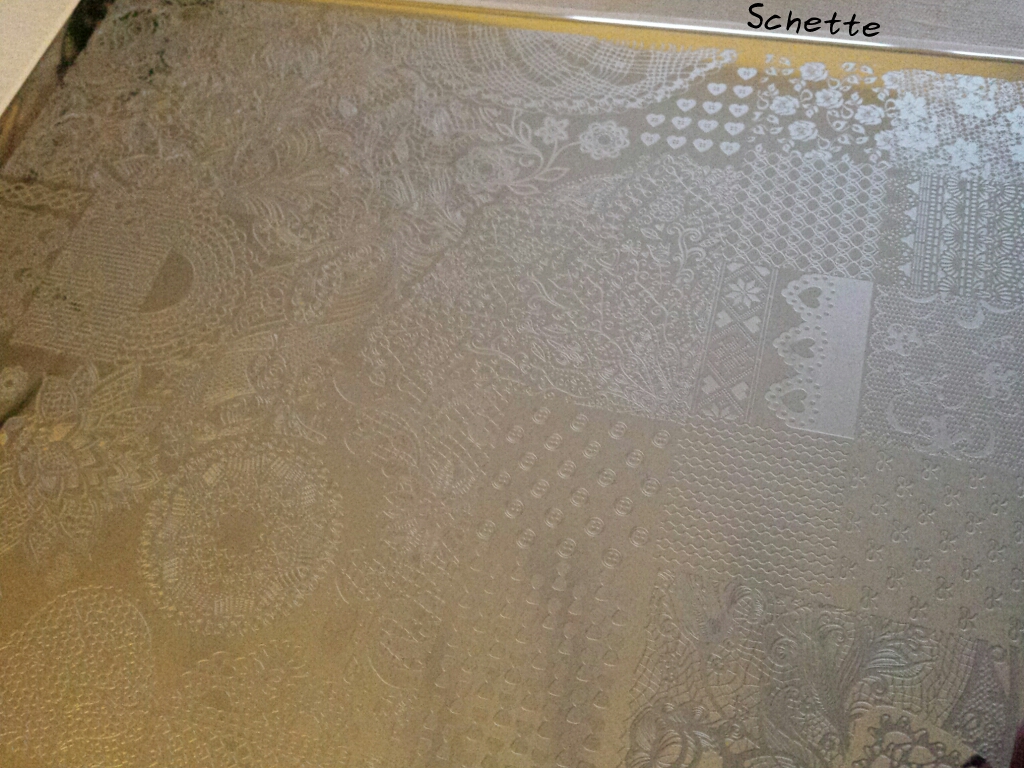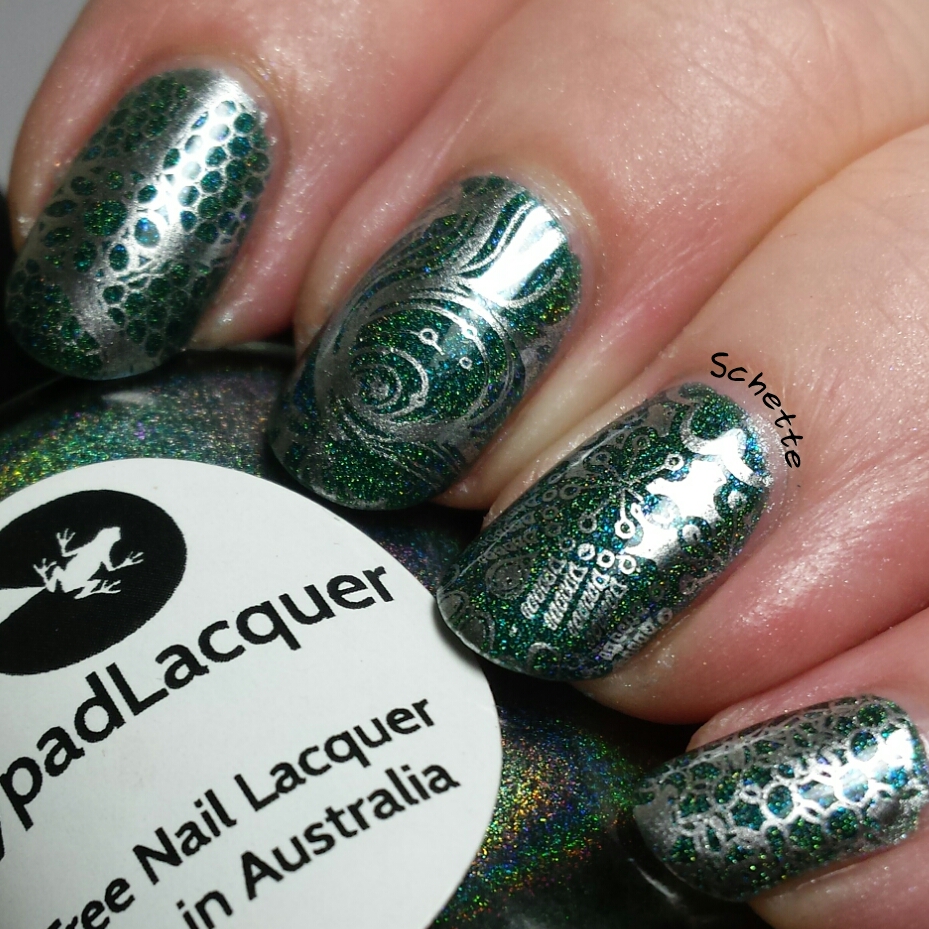 J'ai stampé avec le Essie no place like chrome en utilisant un de mes Lilypad lacquer custom en base.
I used Essie no place like chrome to stamp and one of my custom Lilypad Lacquer as base.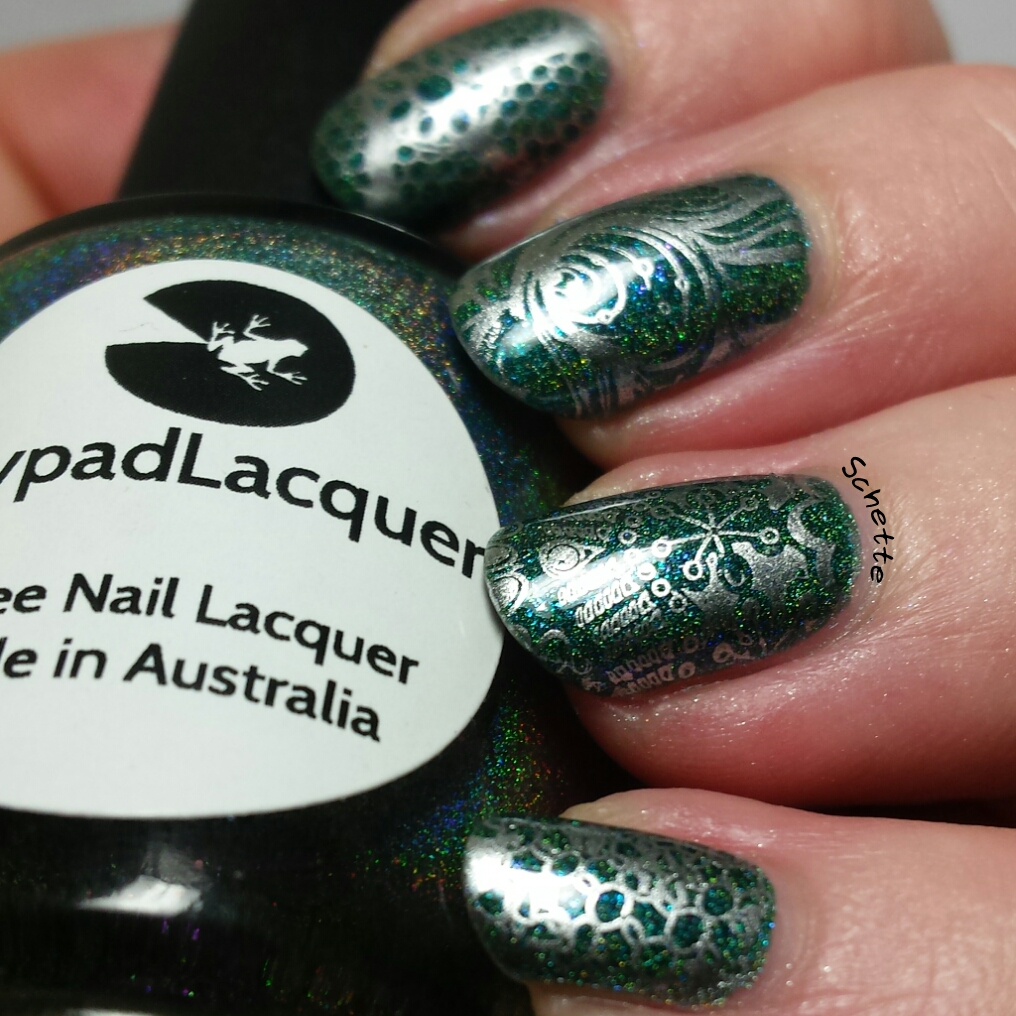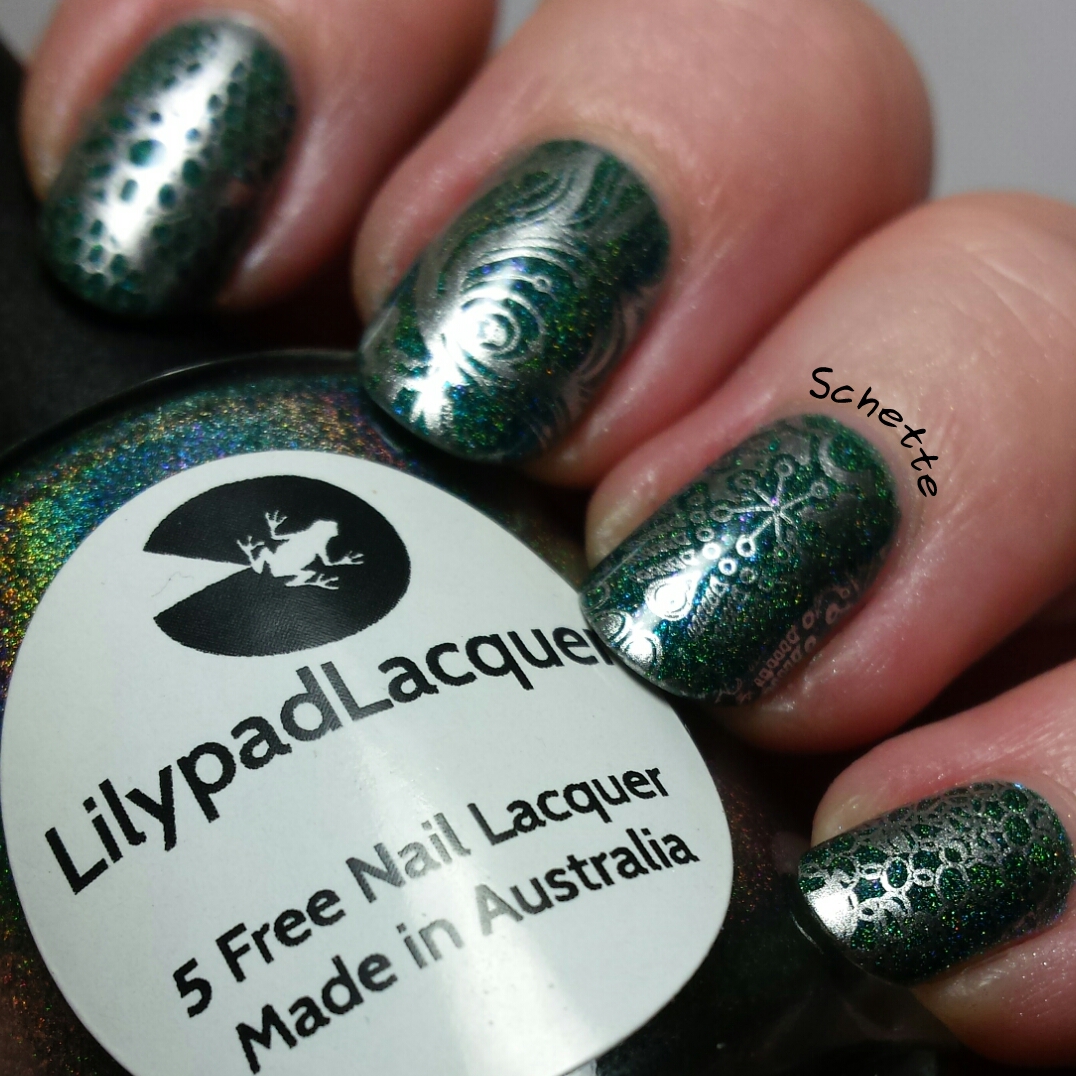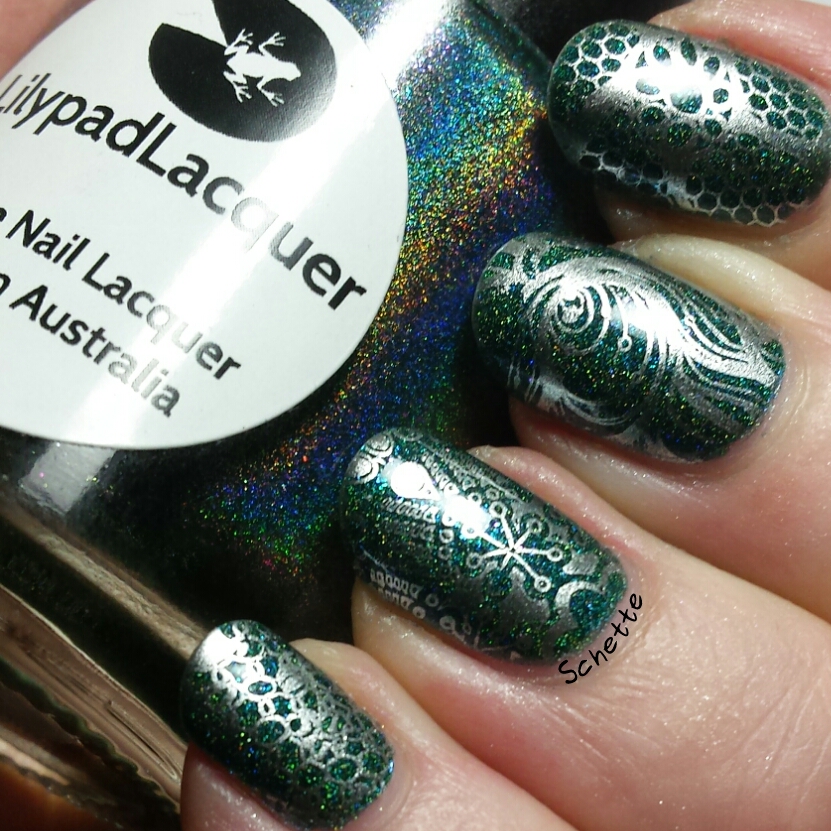 Bilan
J'avoue avoir été un peu deçue parce que je trouve que les dessins ne sont pas aussi fins que la Messy Mansion MM44. Cependant, il y a beaucoup plus de diversité sur la DRK. Au niveau de la qualité de la gravue, elle est géniale comme toujours, le motif est inratable.
I have to admit that I was a bit disapointed because the design are not as precises than the Messy Mansion MM44. However, there is much more design on the DRK. For the quality of the lines, this is awesome as usual, you can't miss your stamping !
Schette, le 16 février 2015
Vous pourriez aussi aimer / You can also like :