Plaque BP21
PRESS SAMPLE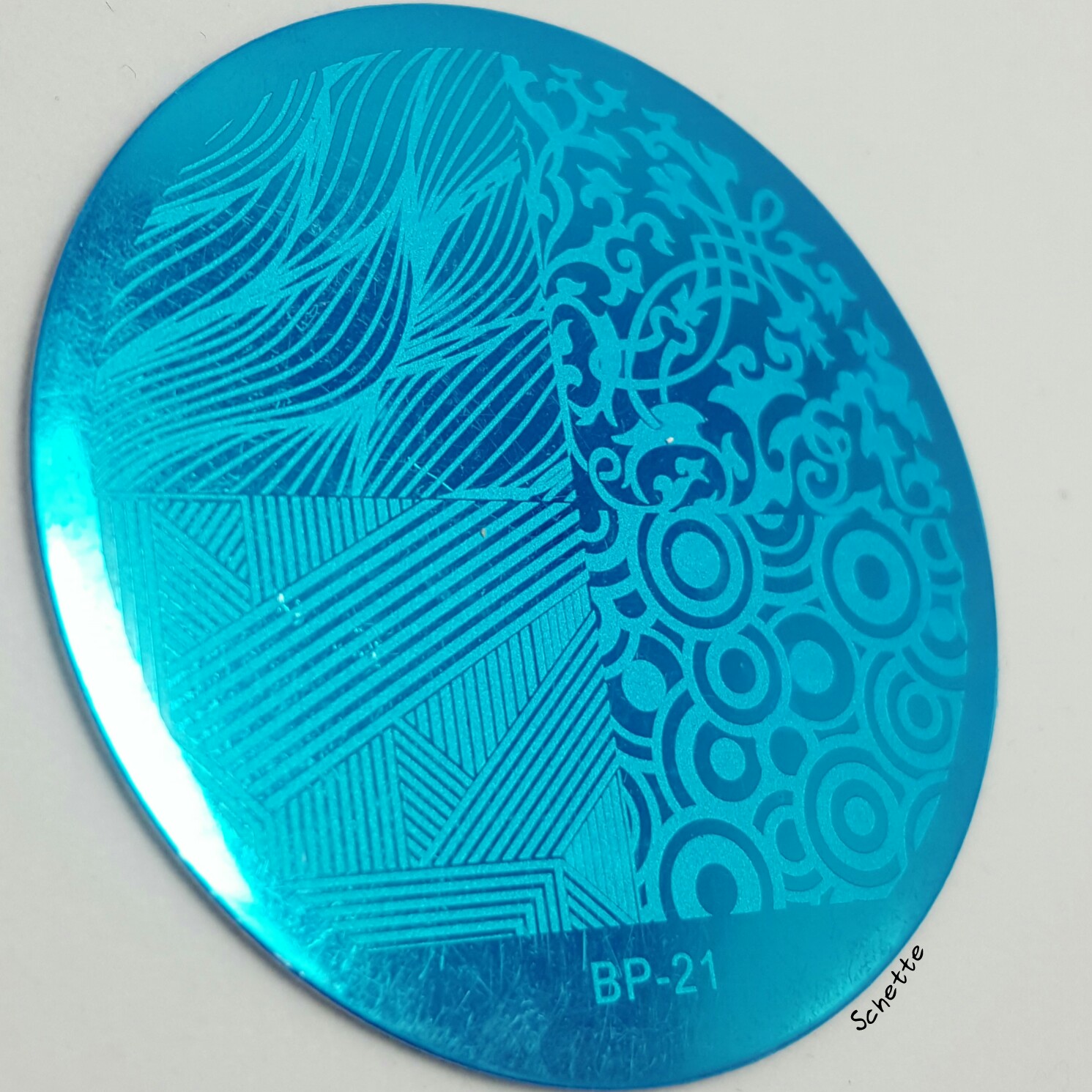 Aujourd'hui, j'ai une plaque vraiment sympa à vous montrer : c'est la Born Pretty BP21 et je vais vous montrer 4 manucures différentes que vous pouvez avoir avec :) Vous pourrez l'acheter
ici
Today, I have a very nice plate to show you : this is born pretty BP21 and I will show you 4 differents looks that you can achieve with it :). You can buy it
here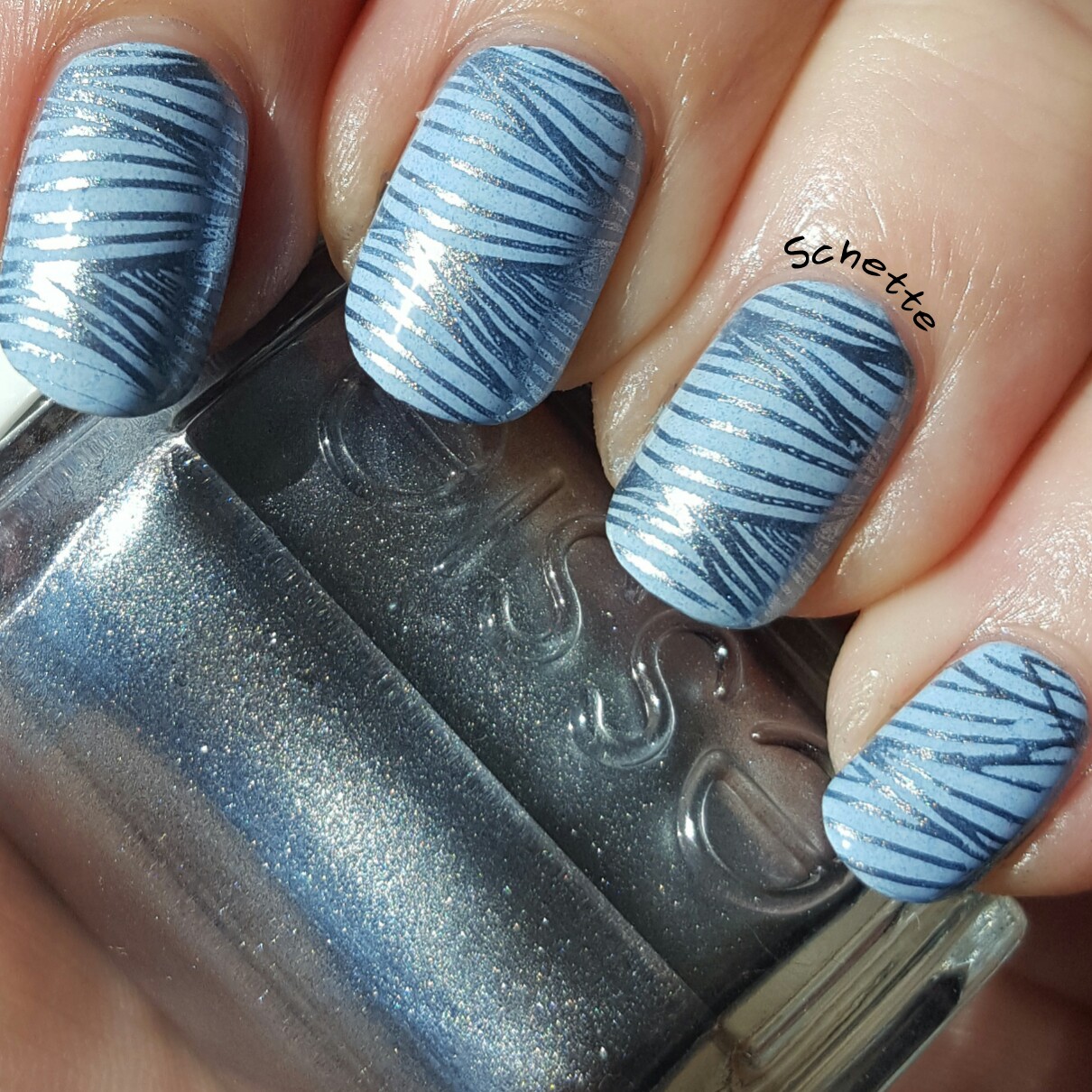 Pour commencer, j'ai utilisé la plaque et son motif "vague" sur un Vapid Lacquer qui s'appelle Aphrodite. Je l'ai appliqué avec le Essie Metallique bleu. Les détails sont bien mis directement sur le tampon, la plaque est bien gravée. (J'ai utilisé le tampon mou Messy Mansion).
To start, I used the plate and its "wave" design over a Vapid called Aphrodite. I applied it with the Essie Metalic blue. The detals are well transfered and the plate is great quality (I used my Messy Mansion stamper)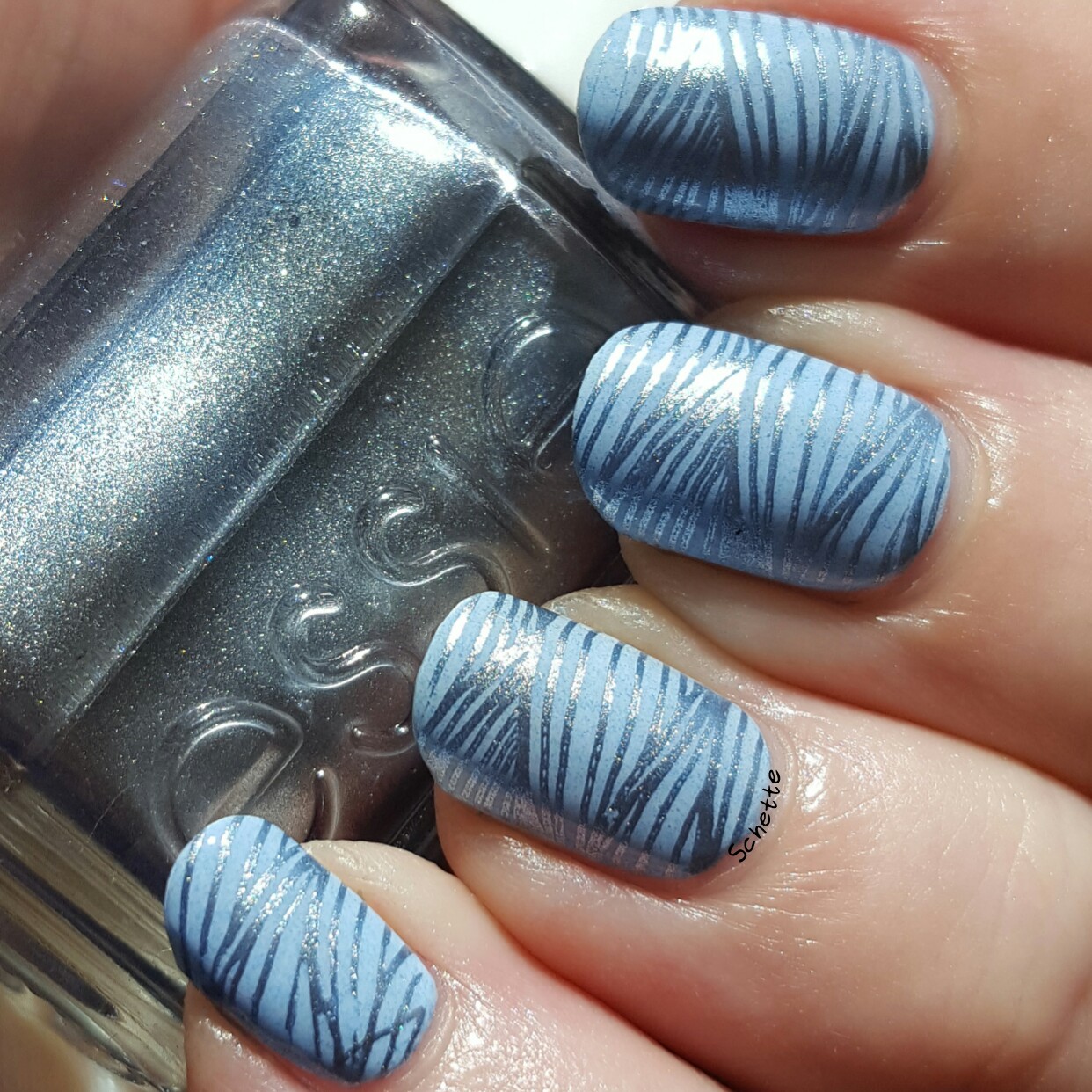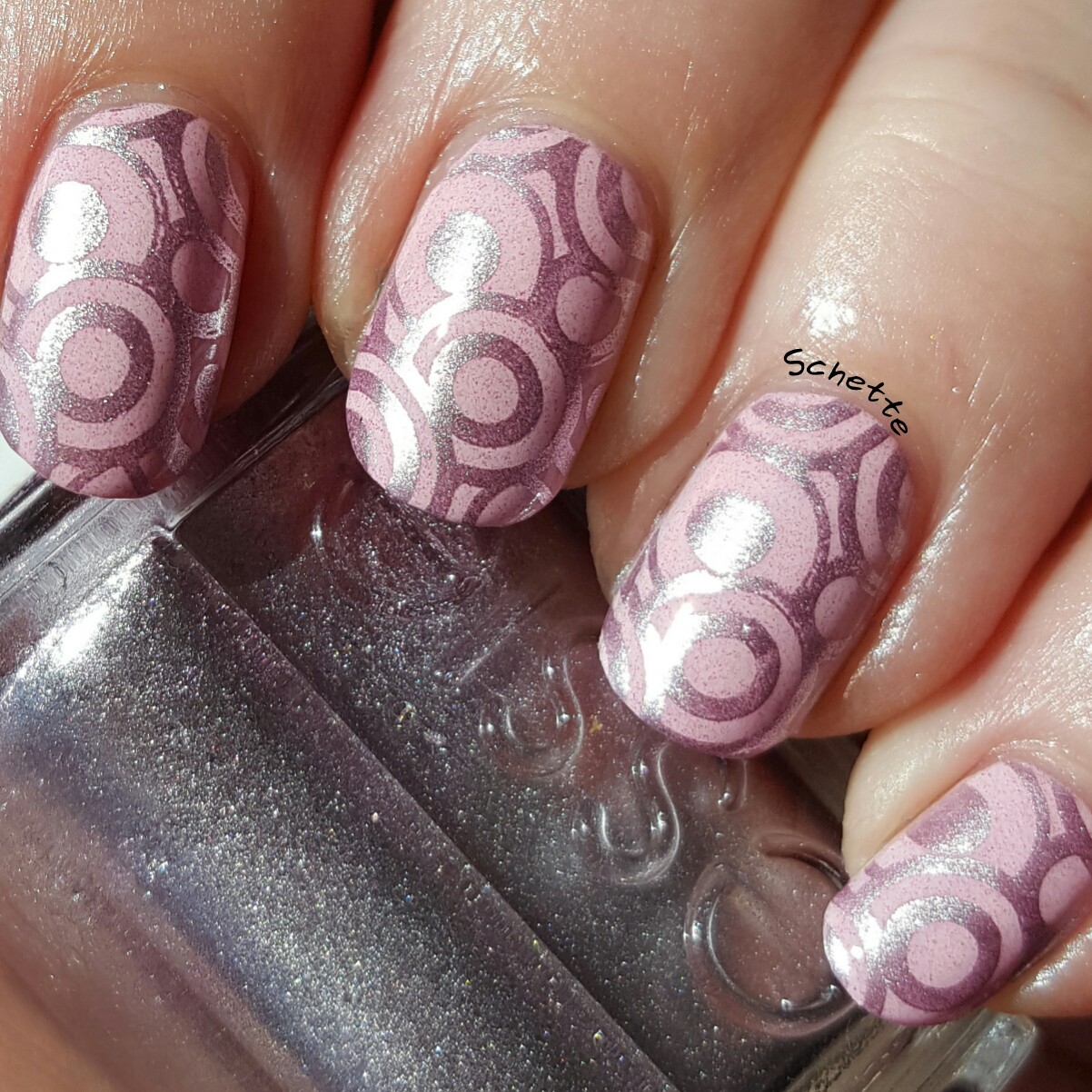 Pour le second,toujours sur un Vapid, Ishtar, j'ai posé le motif "bulles" avec le essie Metallique Argenté.
For the second, always over a Vapid, Ishtar, I used the design "bubbles" with the Essie Metalic Silver.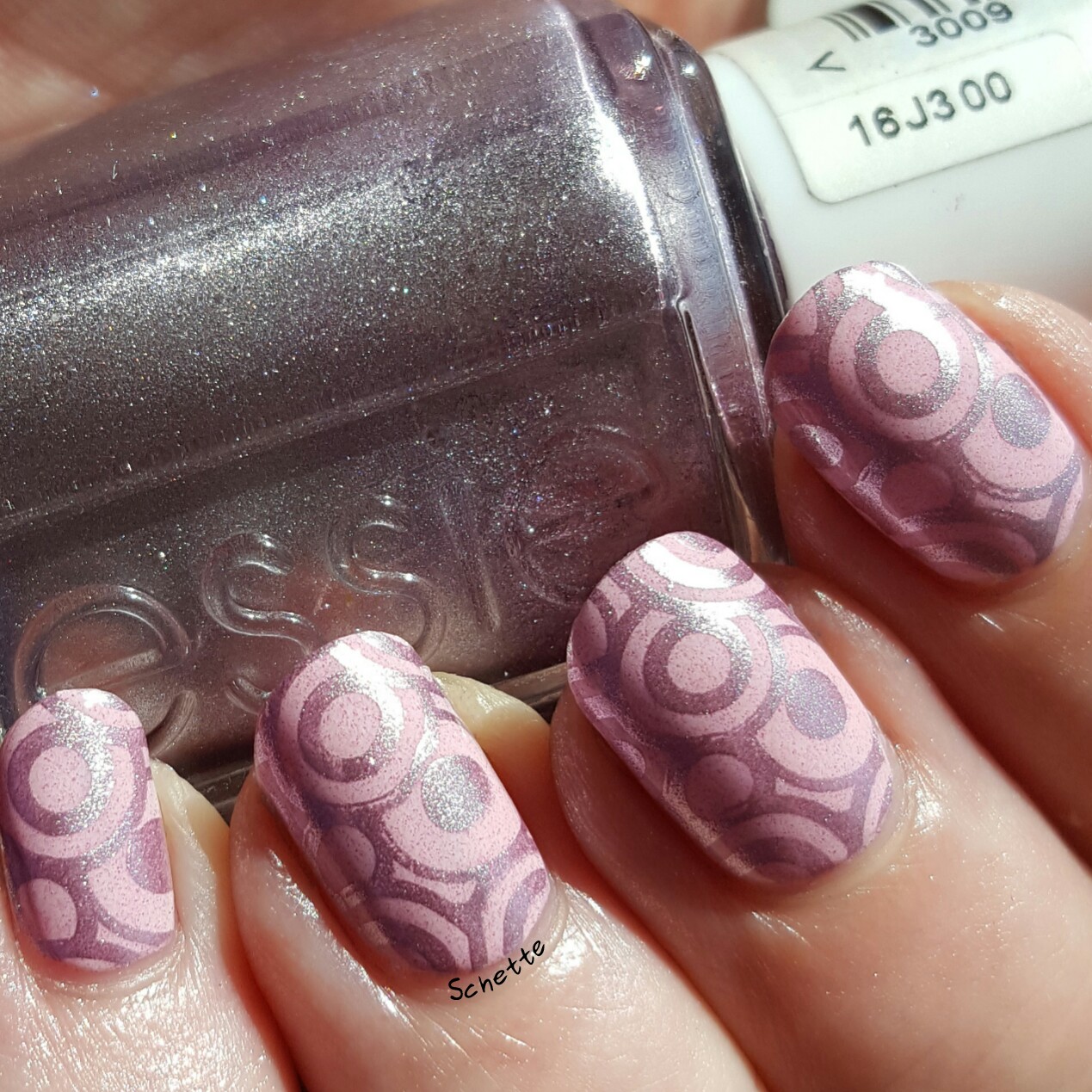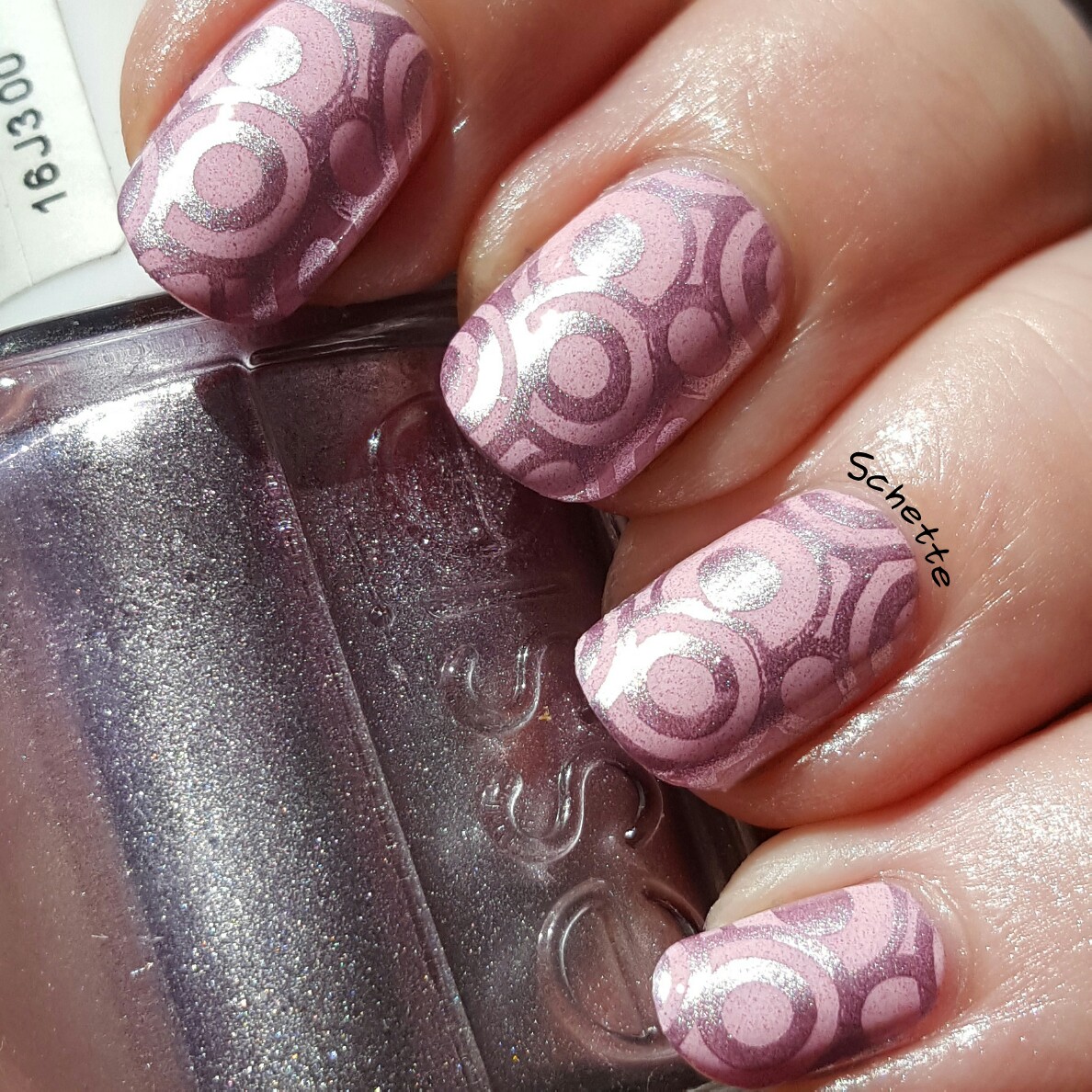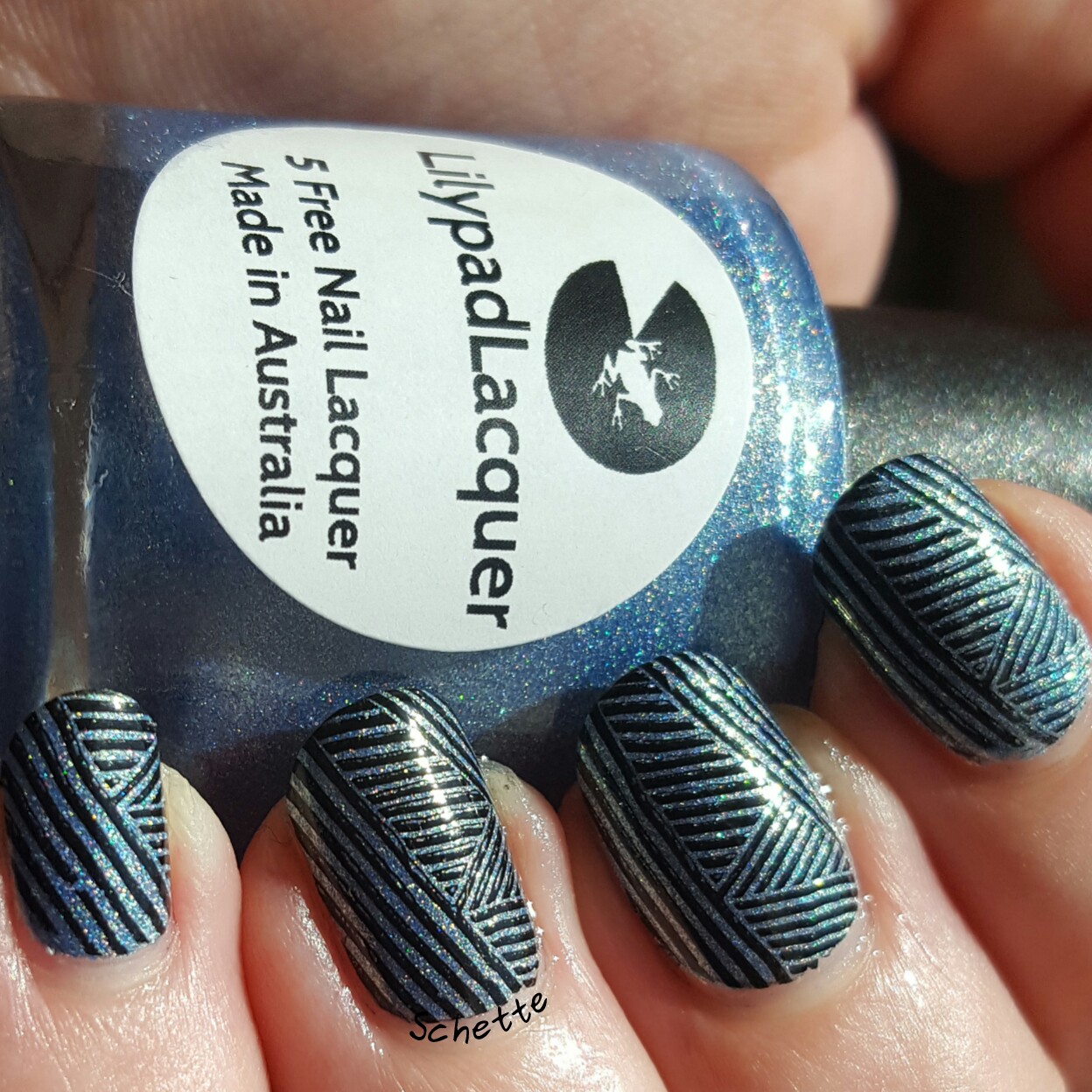 Mon préféré des trois <3 Sur le Lilypad I got blue babe, j'ai posé le motif lignes en utilisant le Vapid Pessimist.
My favorite of the three <3 Over Lilypad I got the blue babe, I used the lines design using the Vapid Pessimist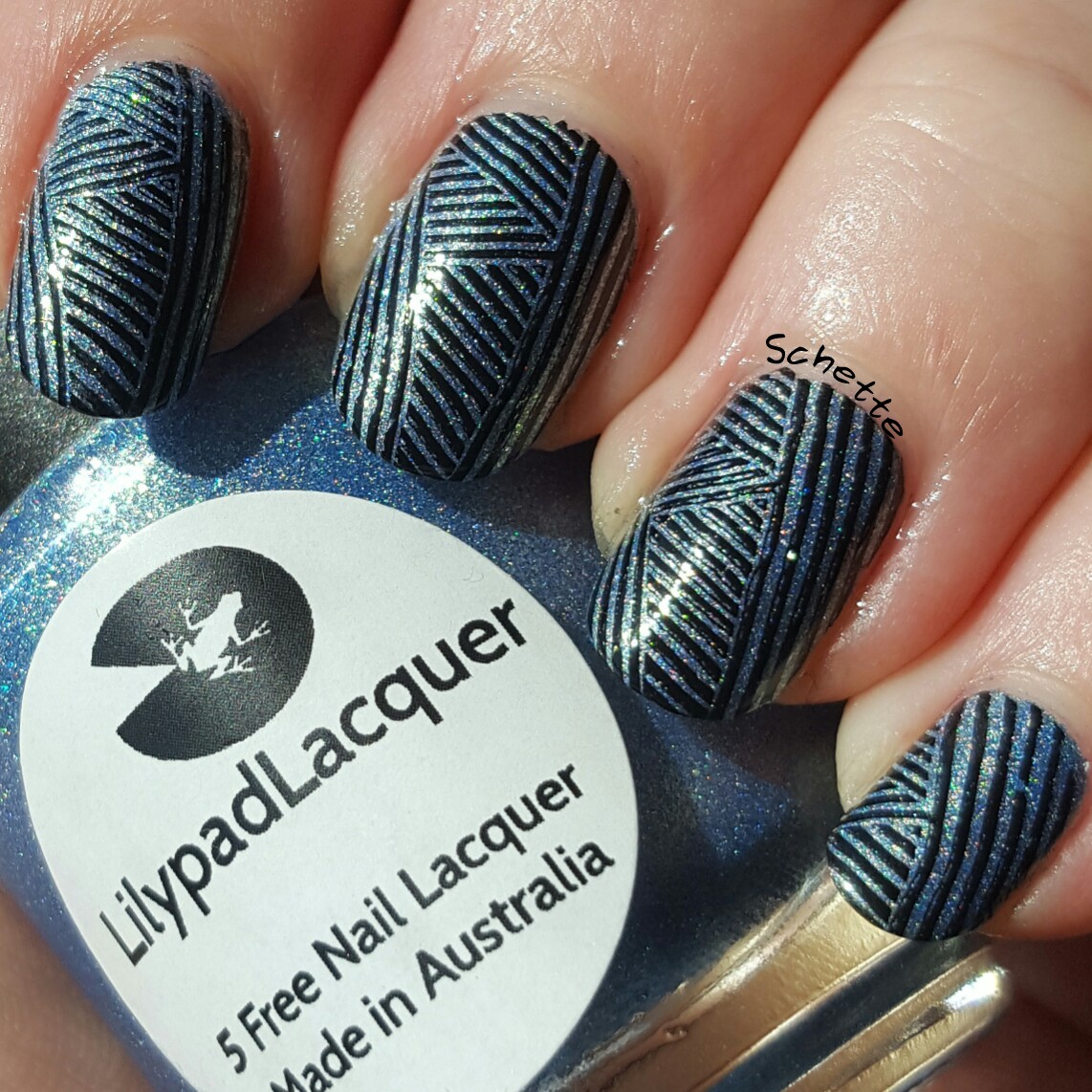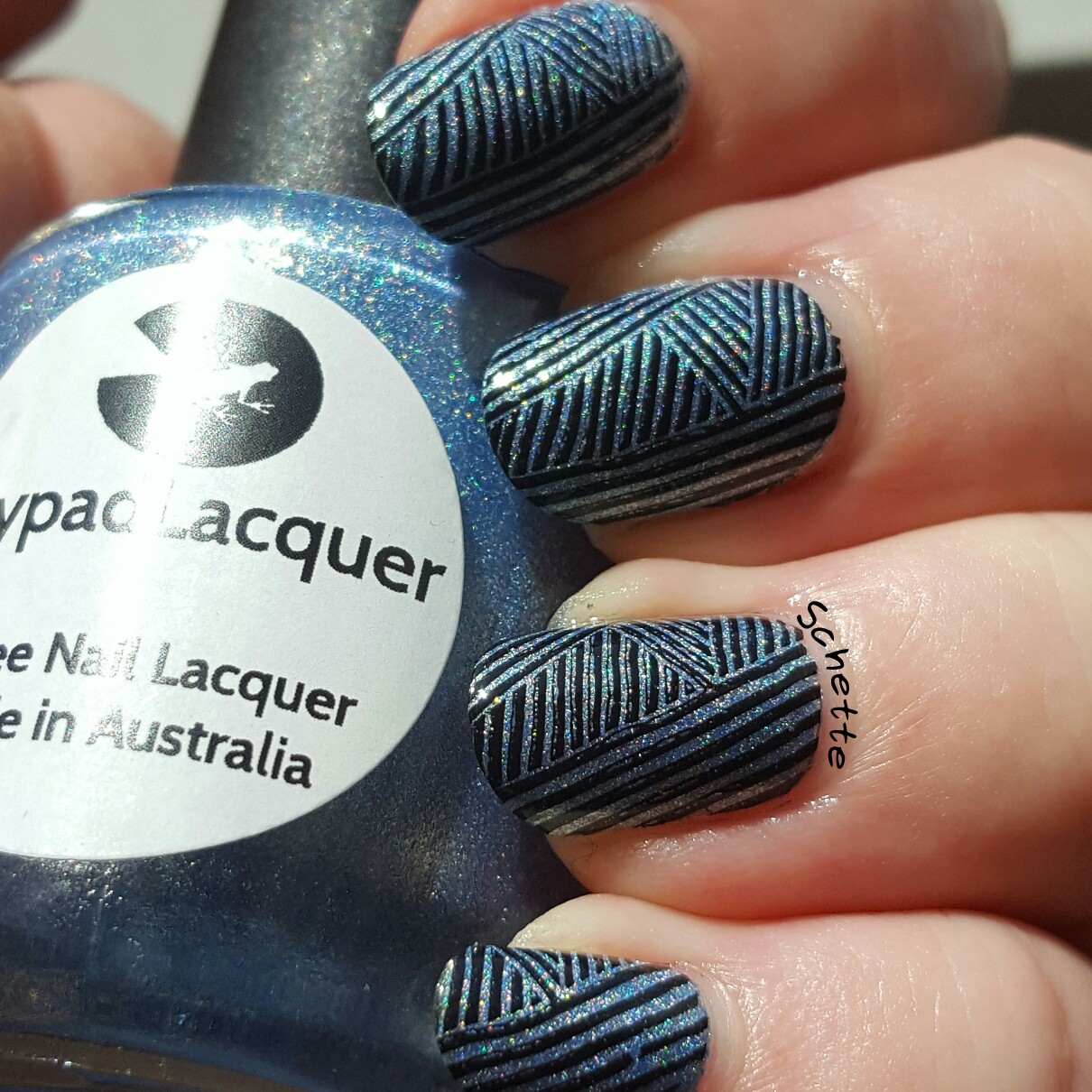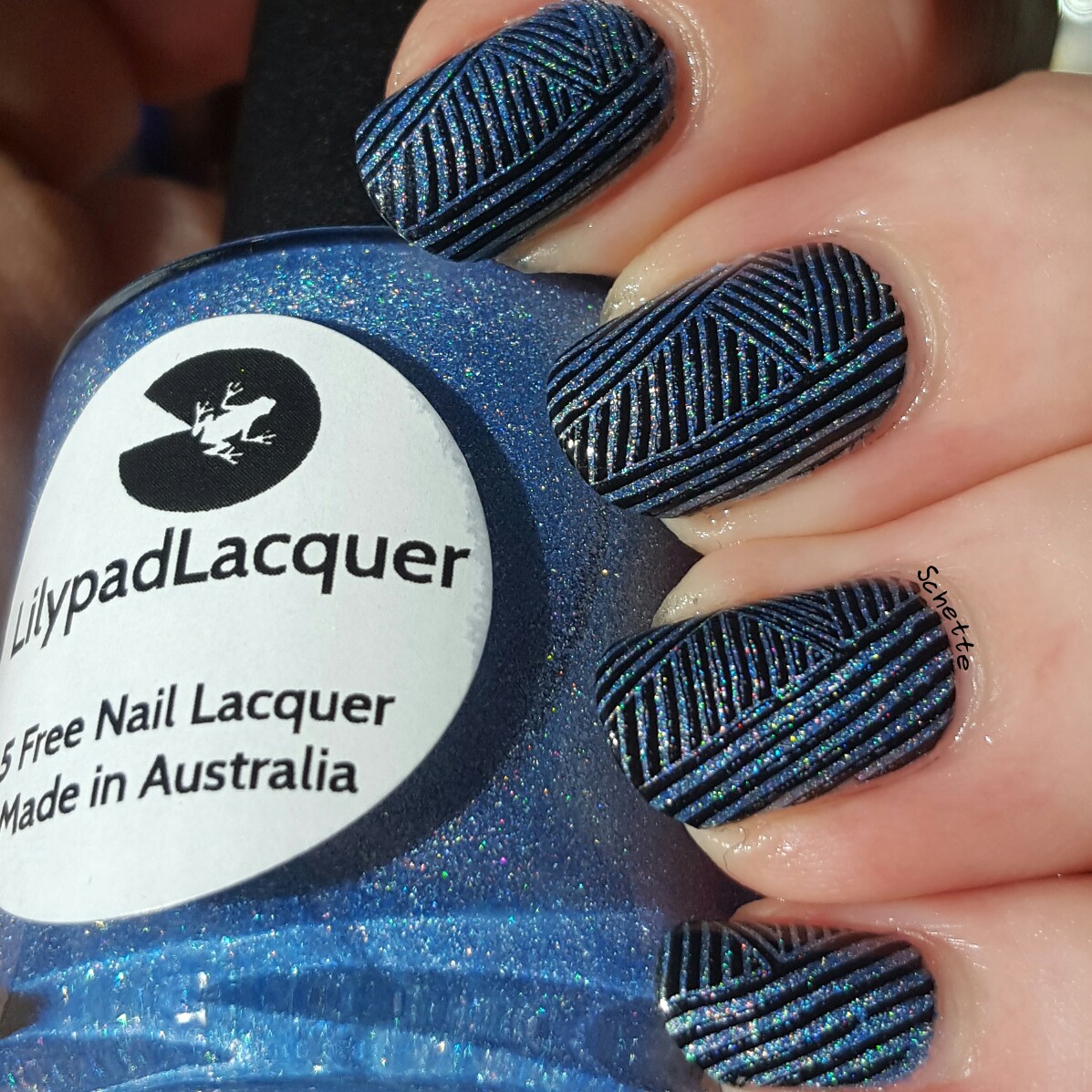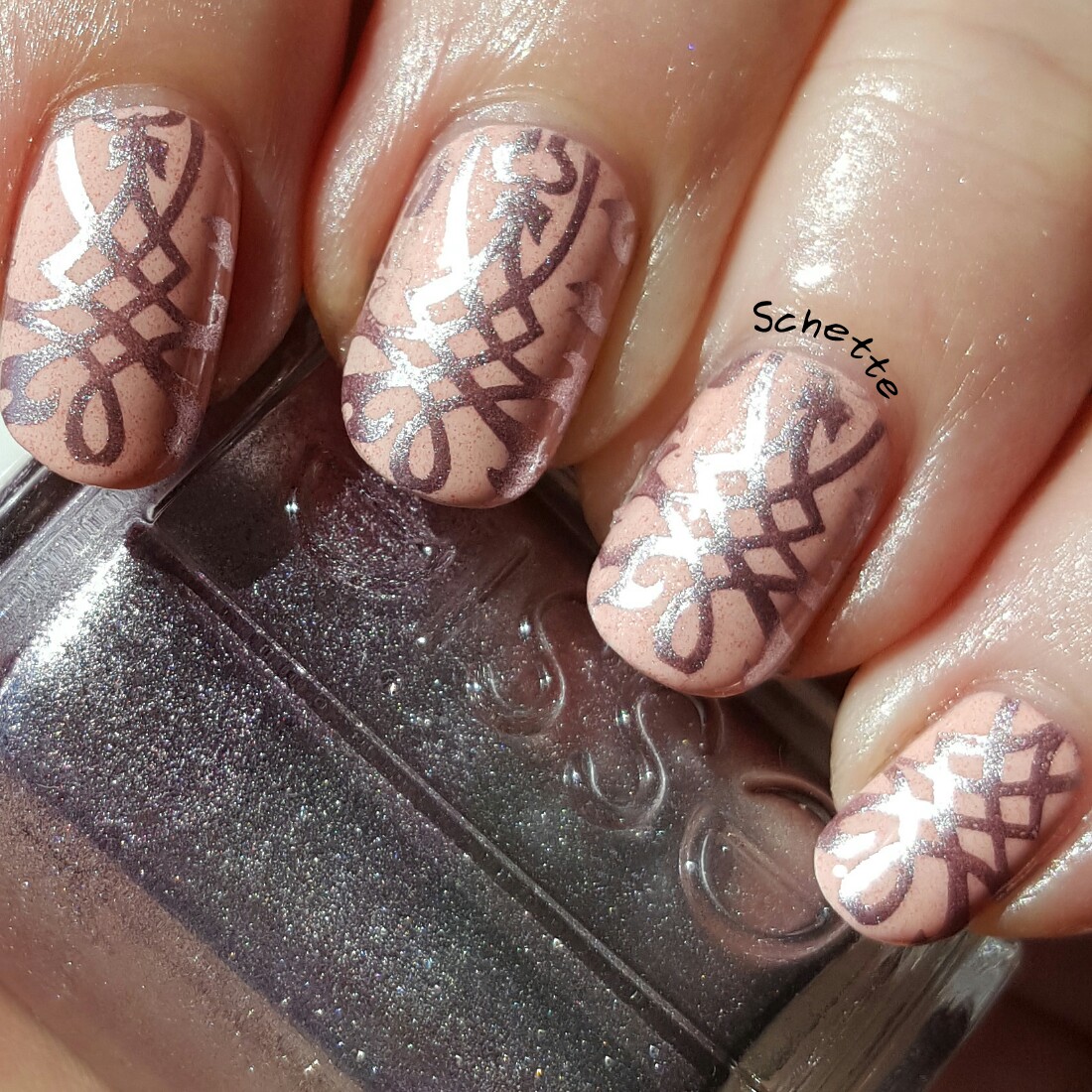 Enfin, sur le Vapid Persephone, j'ai utilisé le dernier motif, en utilisant le essie Metallique Mauve.
Then, on the Vapid Persephone, I use the last design using the Essie Metalic Mauvey.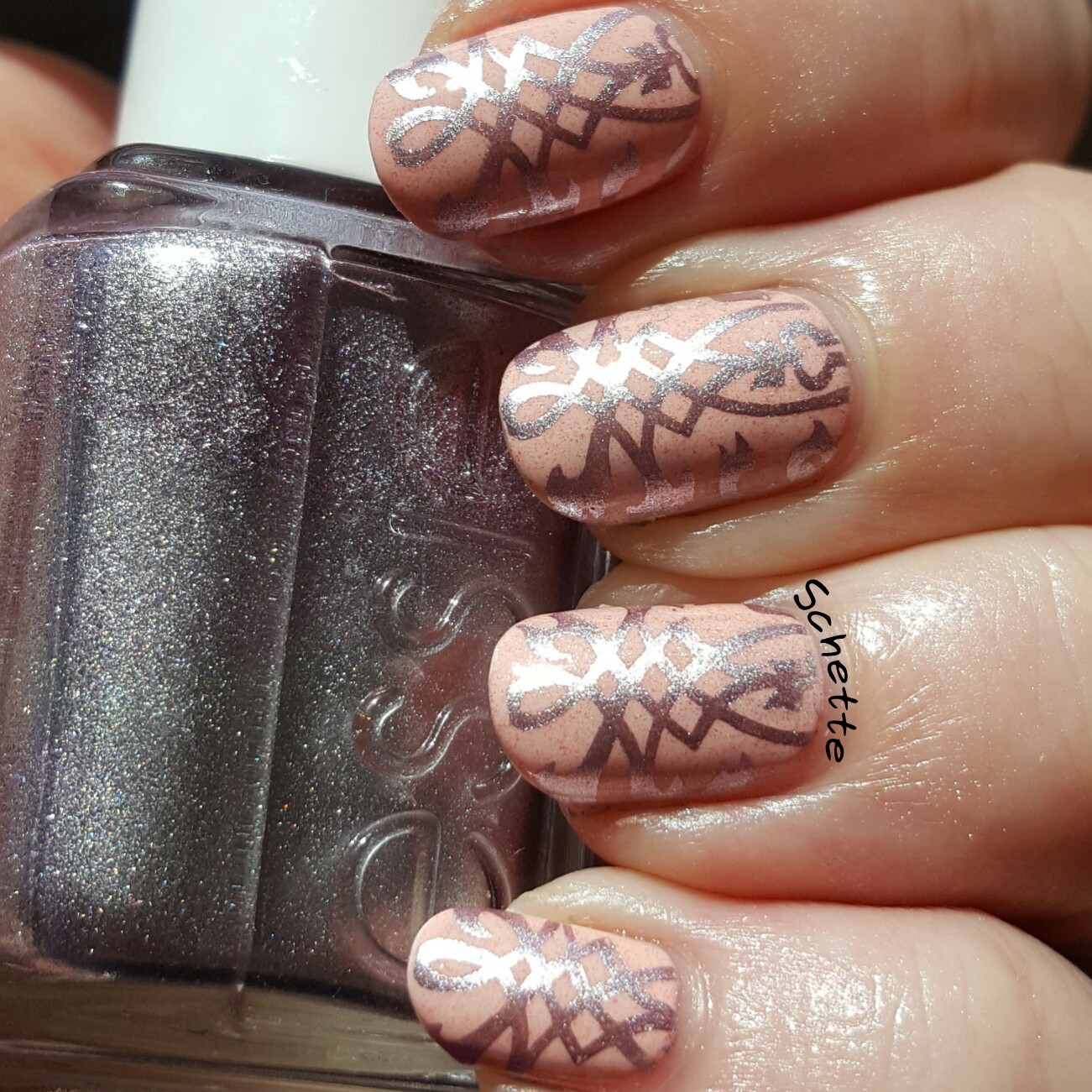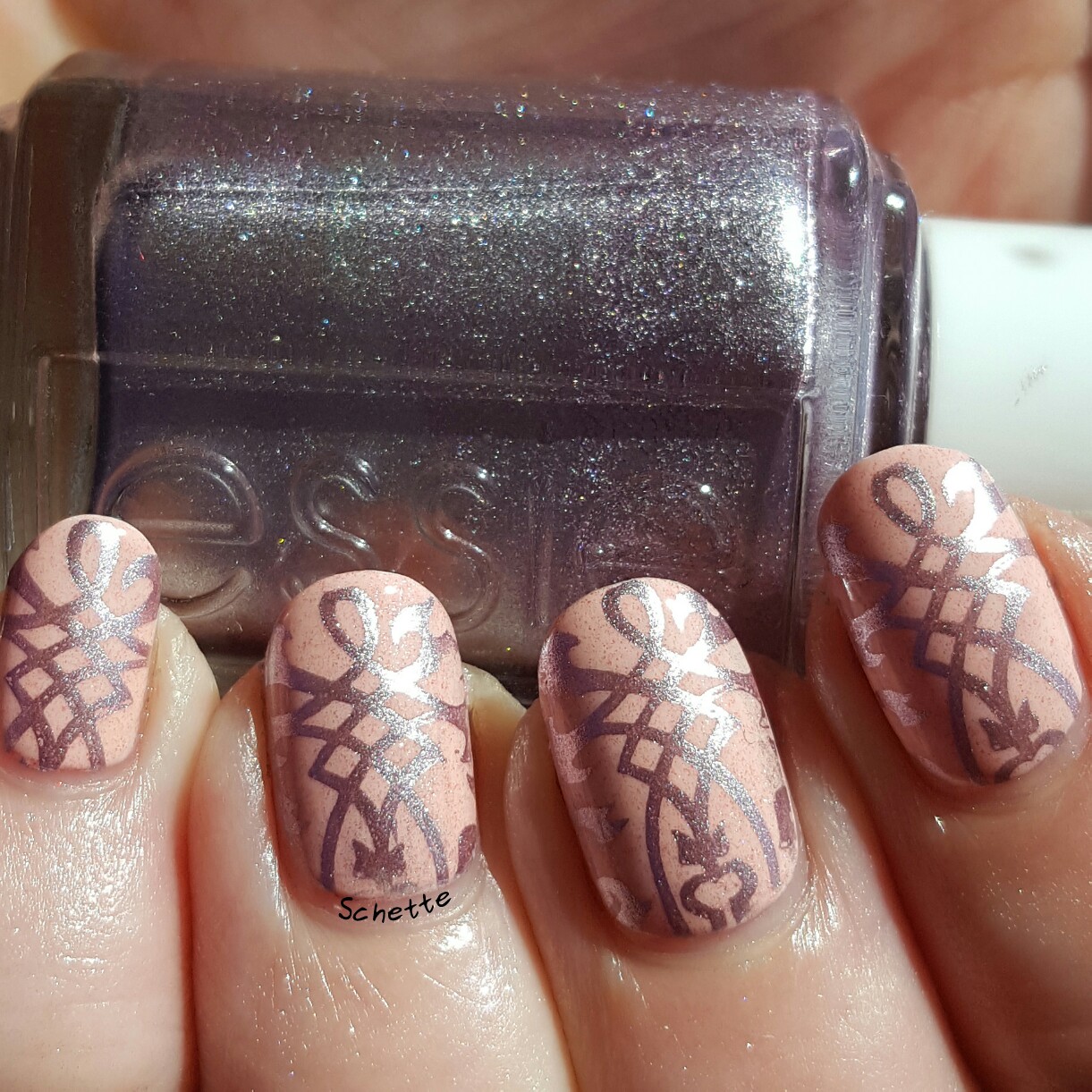 Bilan
J'ai vraiment trouvé cette plaque très sympathique, c'est un must have pour moi. Vous pourrez l'avoir avec 10% de réduction avec mon code ILT10 sur le
site
(la réduction est pour le site entier en fait, il est valable sur tout, sauf les objets déjà en promotion)
I really find this plate super nice, this is a must have for me. You can enjoy a 10% off with my personal code ILT10 on the
site
(It applies on all the site, you can use it for everything, except the items already reduced)
Schette, le 7 juin 2016
---
comments powered by