BBF : 29
PERSONAL PURCHASE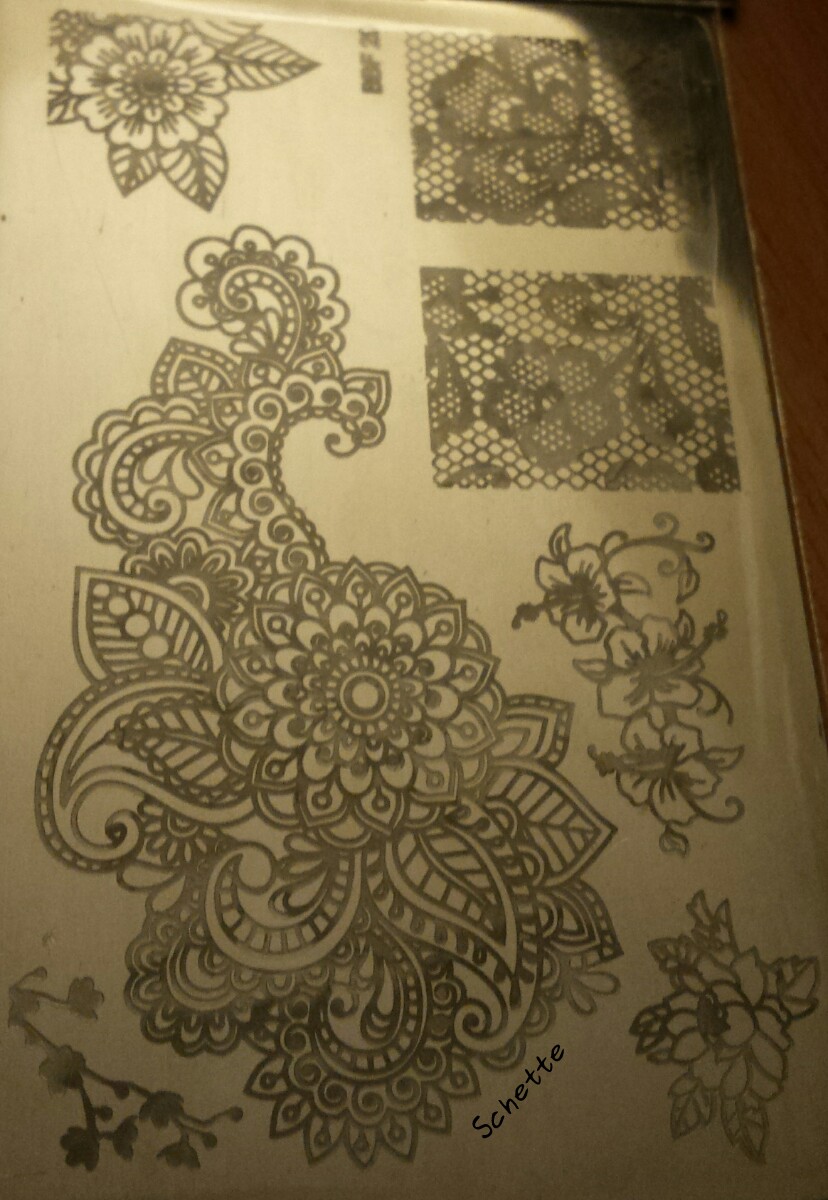 J'ai testé quelques plaques BBF parce qu'elles étaient vendues chez
What's your nails
, une boutique française. Voici ma revue rapide de la nr 29.
I tried the plate BBF because they were available at
What's your nails
, a french shop. Here is my quick review of the 29 one.
J'ai posé Misty Meadows de Eat Sleep polish en base, et j'ai fait un trait rose en utilisant un prototype de la même marque. J'ai ensuite stampé en utilisant le Konad noir. Comme vous pouvez le voir, le stamping n'est pas vraiment réussi. Il m'a fallu une trentaine d'essais pour arriver à ce résultat que je qualifierais de médiocre.
I used Eat Sleep Polish Misty Meadows as base and I've done a pink line using a prototype of the same brand. Then I stamped using my Konad noir. As you can see, the stamping is not really a success. It took me like 30 tries to comes to this result that I would qualified of mediocre.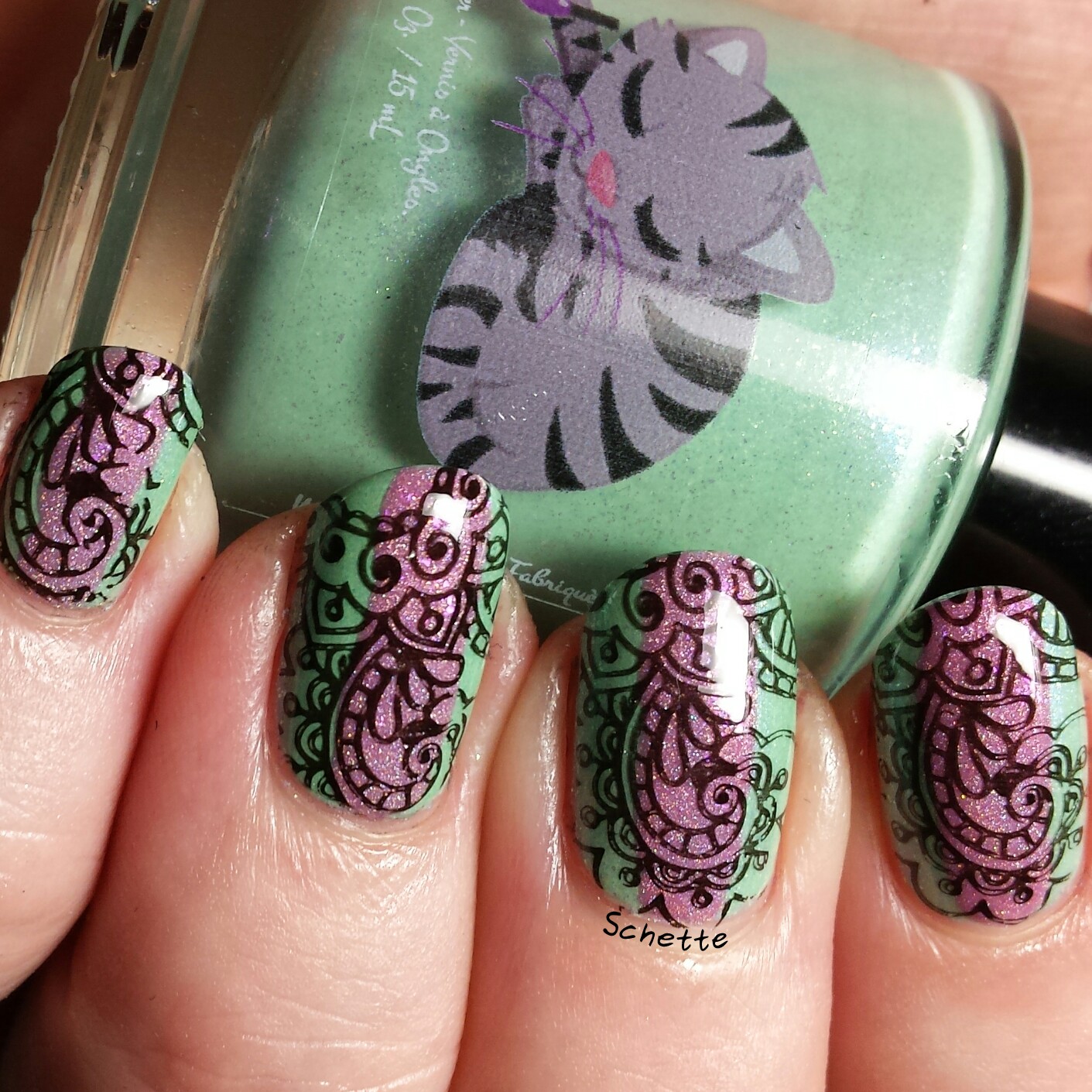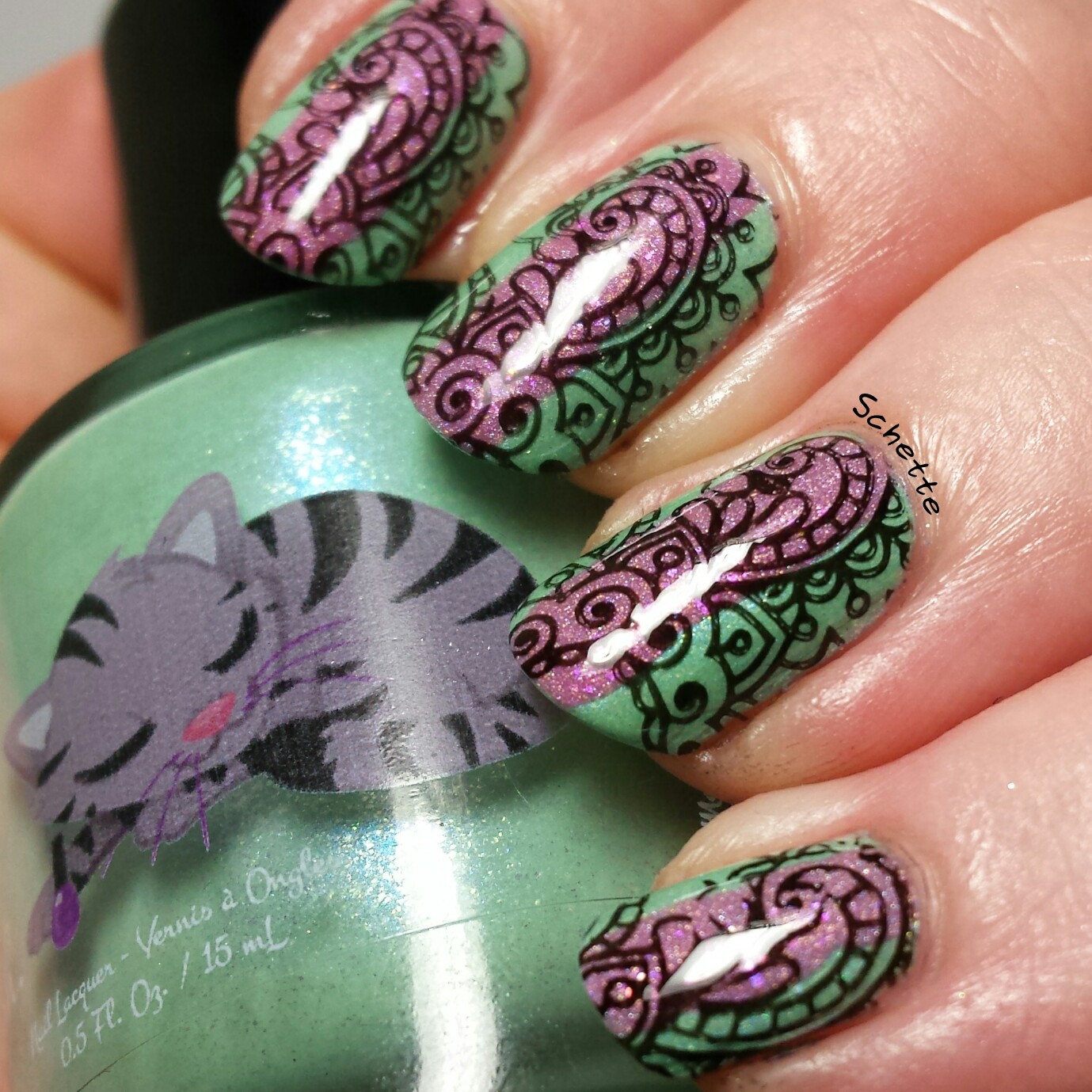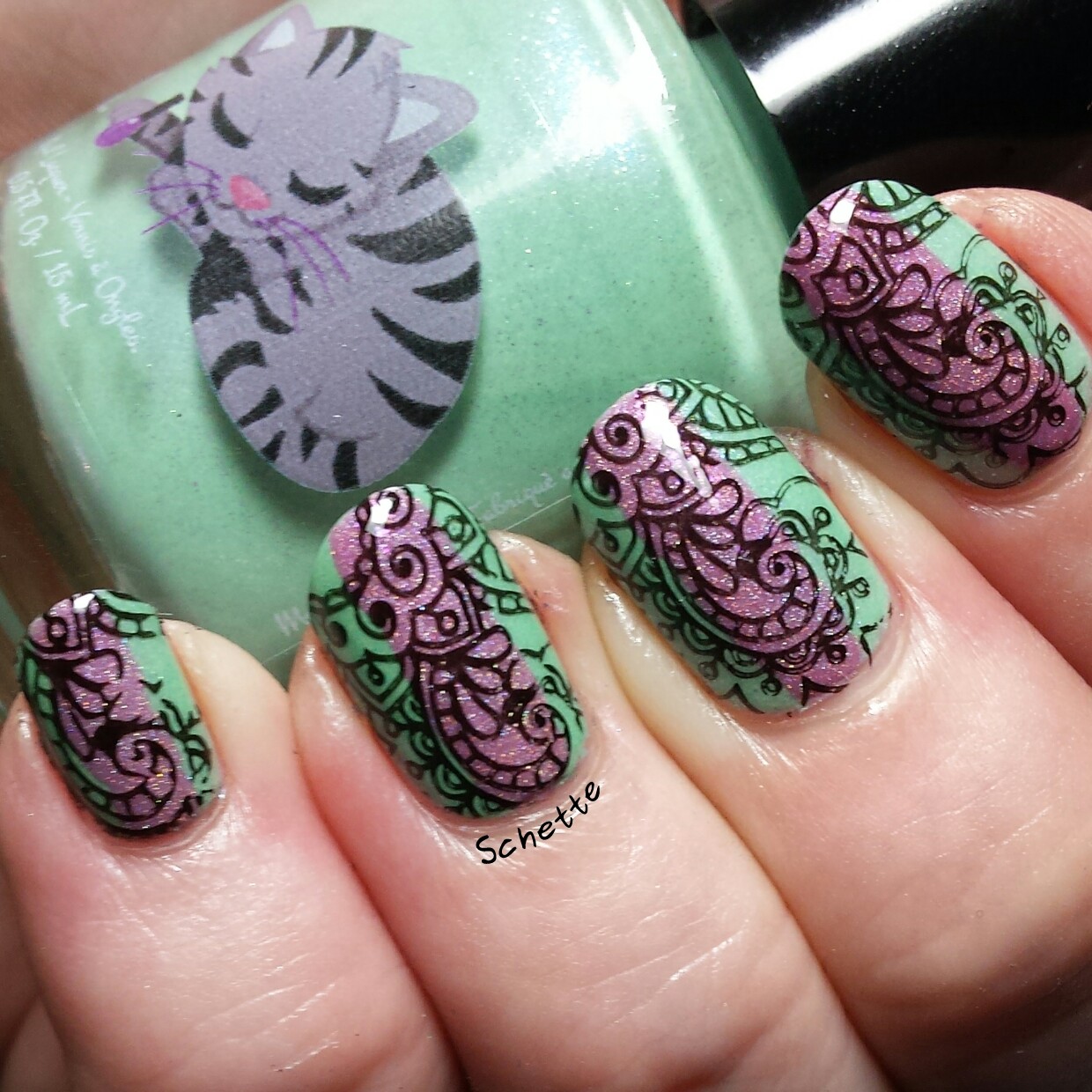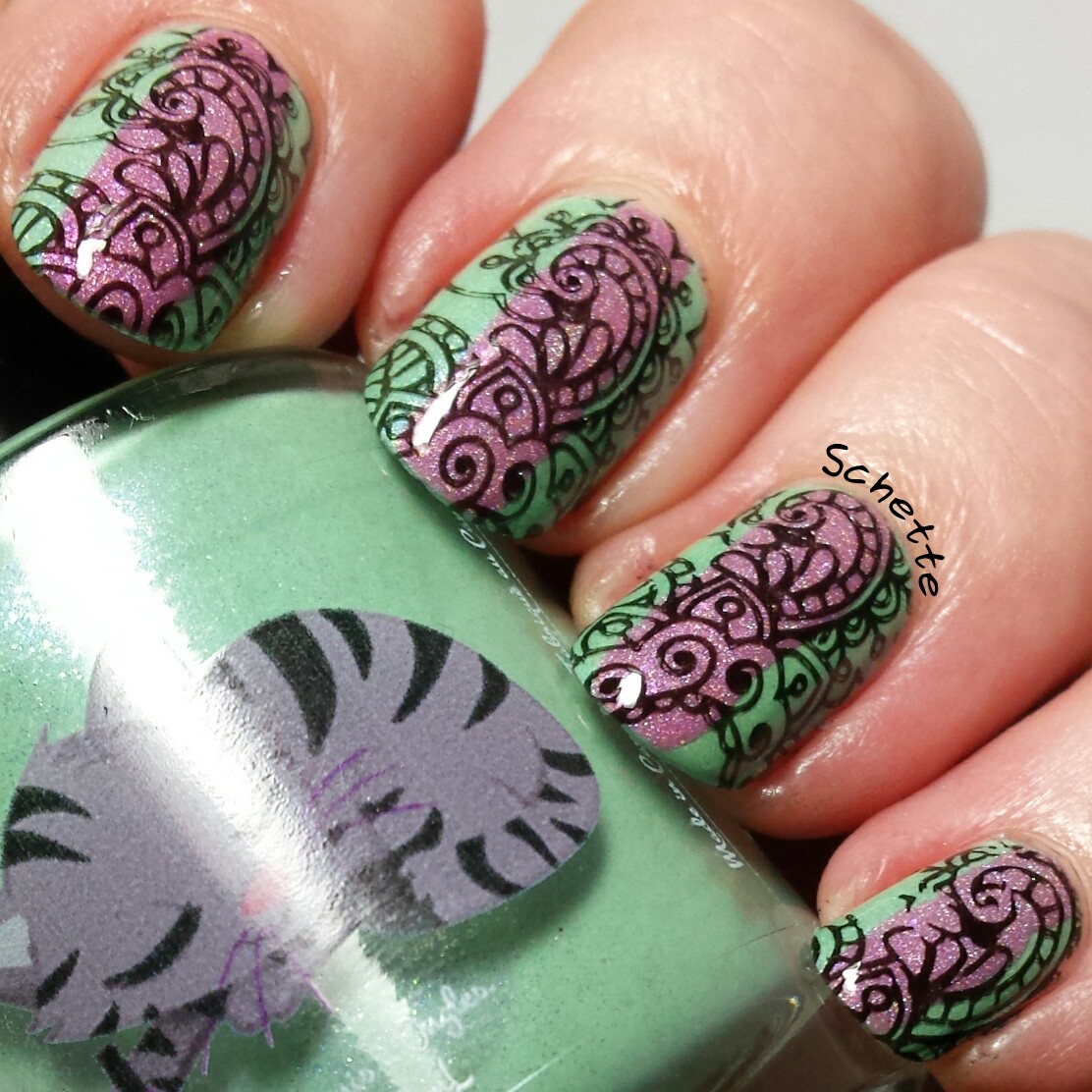 Bilan
Mes copines stampeuses m'ont dit qu'il fallait utiliser un vernis qui sèche moins vite et surtout un tampon plus dur style Konad. Je vous avoue que si je dois adapter le tampon et le vernis en me souvenant que telle plaque veut cette configuration, et telle autre celle-ci, j'ai pas fini. Donc pour éviter les prises de têtes, j'ai juste revendu mes BBF.
My stamping friends told me that I have to use a polish that dry less fast and a stamper less soft like the Konad one. I have to admit that if I have to adapt my stamper and polish reminding me with plate requires with configuration, there will be less pleasure while I'm doing stamping. So to avoid headaches, I just resold my BBF.
Schette, le 11 novembre 2015
Vous pourriez aussi aimer / You can also like :