Paint the Rainbow Box : November 2015 - Disney Vilains
PERSONAL PURCHASE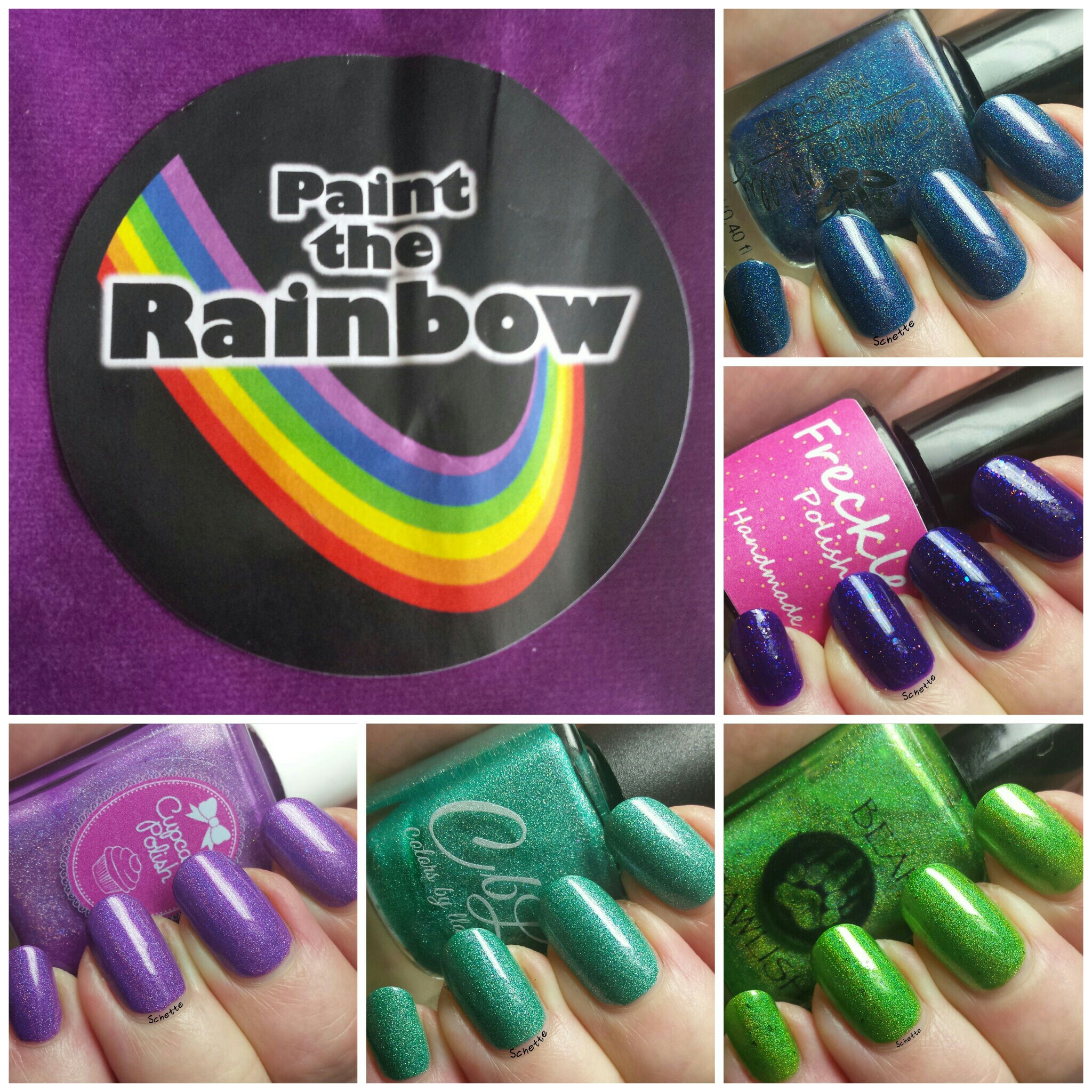 La version de novembre de Paint The Rainbow Box était à propos des Méchants chez Disney et contenait des vernis des marques Emily de Moly, Freckles, Bear Pawlish, Colors by Llarowe and Cupcake Polish. Voyons cela :)
The november Paint The Rainbow Box was about Disney Vilains and Included Emily de Moly, Freckles, Bear Pawlish, Colors by Llarowe and Cupcake Polish. Lets see the polish :)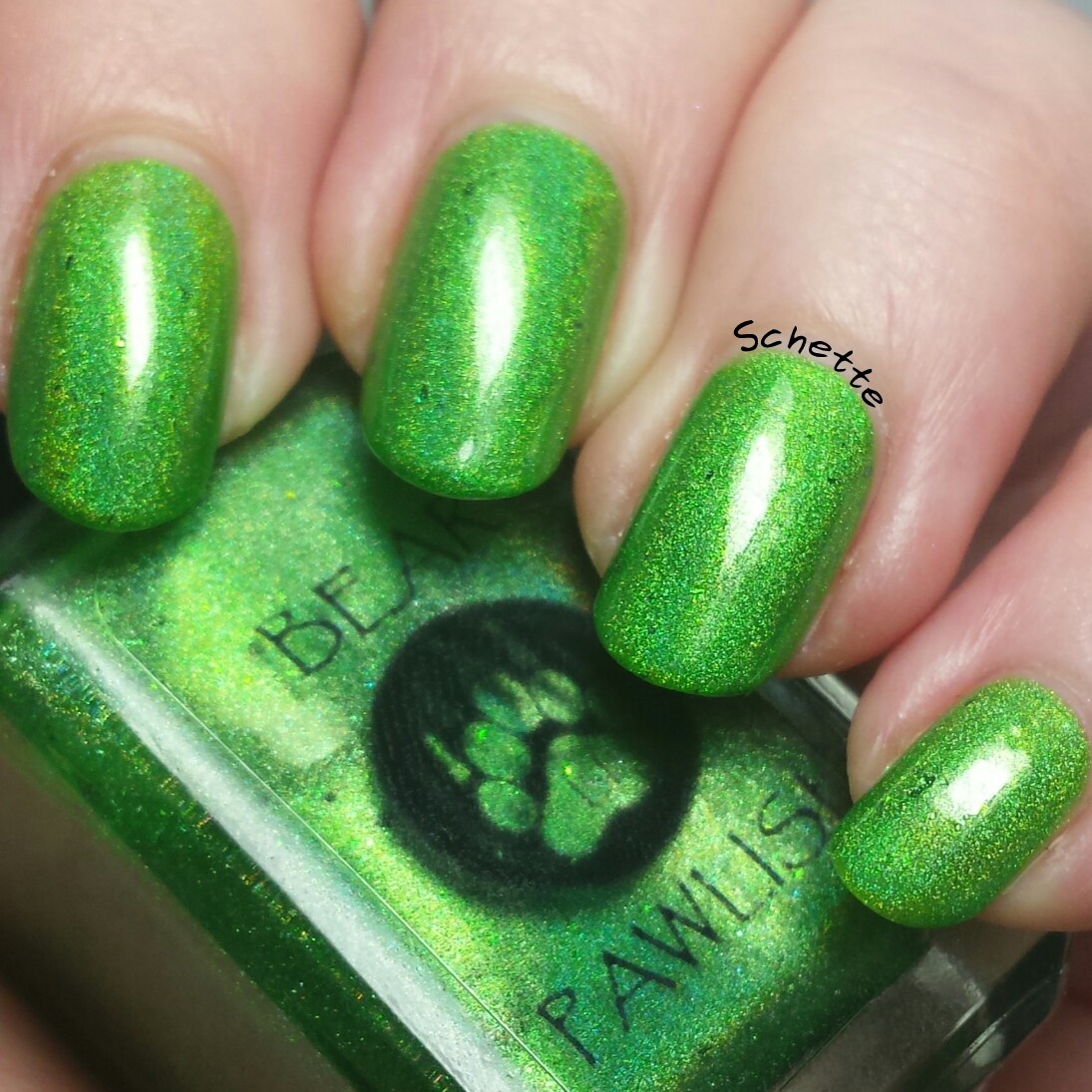 Bear Pawlish - Scar
Il donne la patate celui-là ! Un joli vert pomme à petites flakies très discrètes. Application parfaite en deux couches plus top coat.
This one put you in good mood ! A great apple green with tiny flakies. The Application was perfection in two coats with top coat.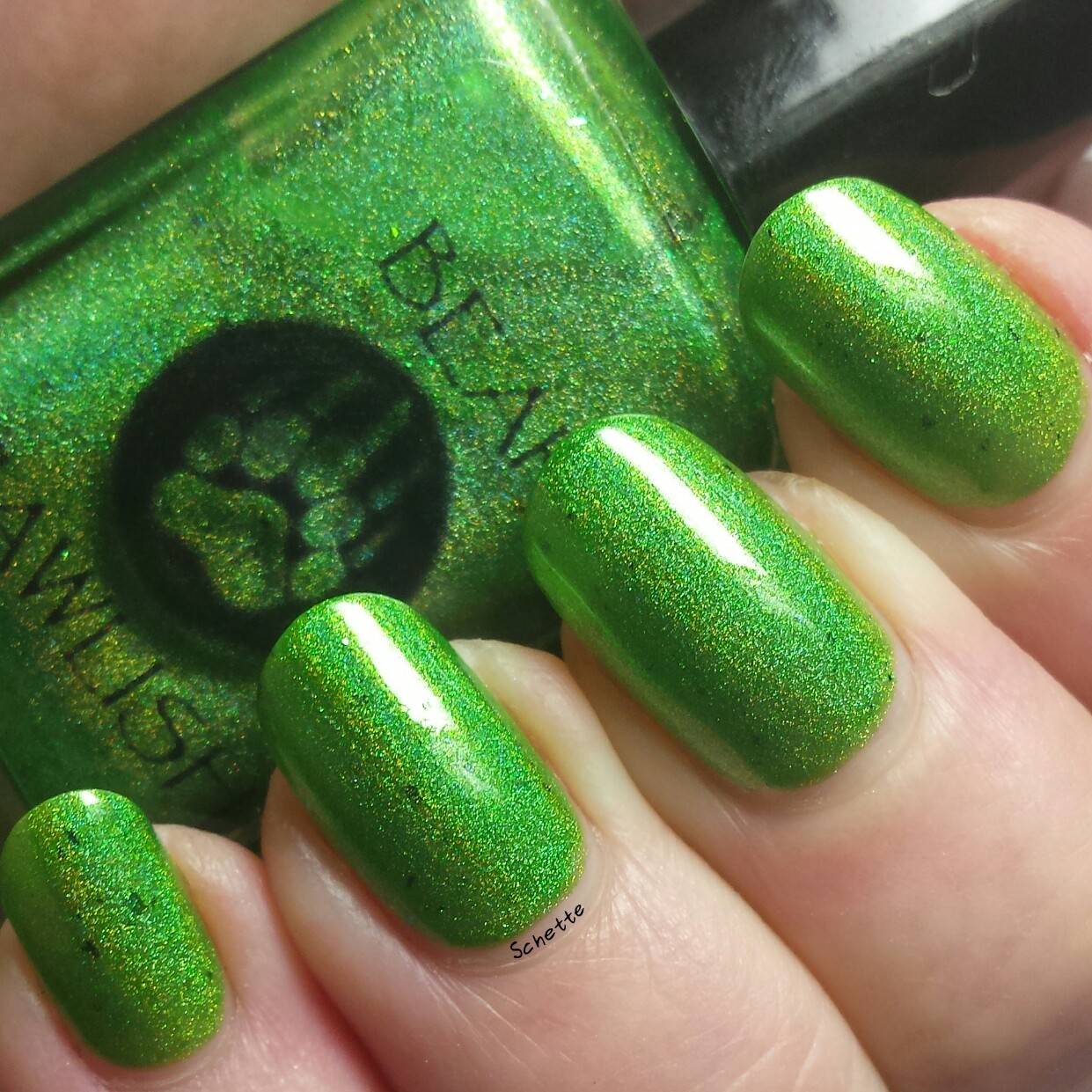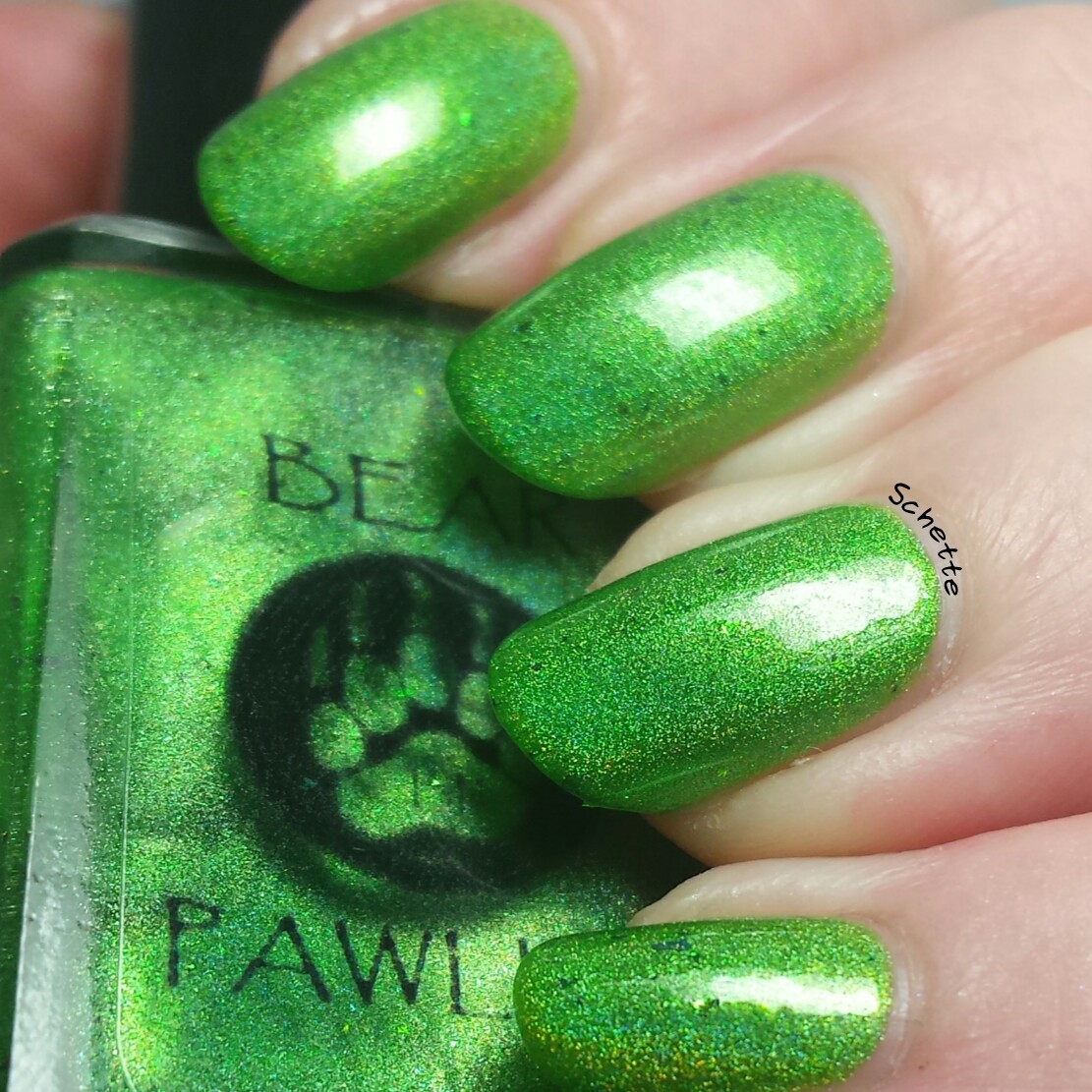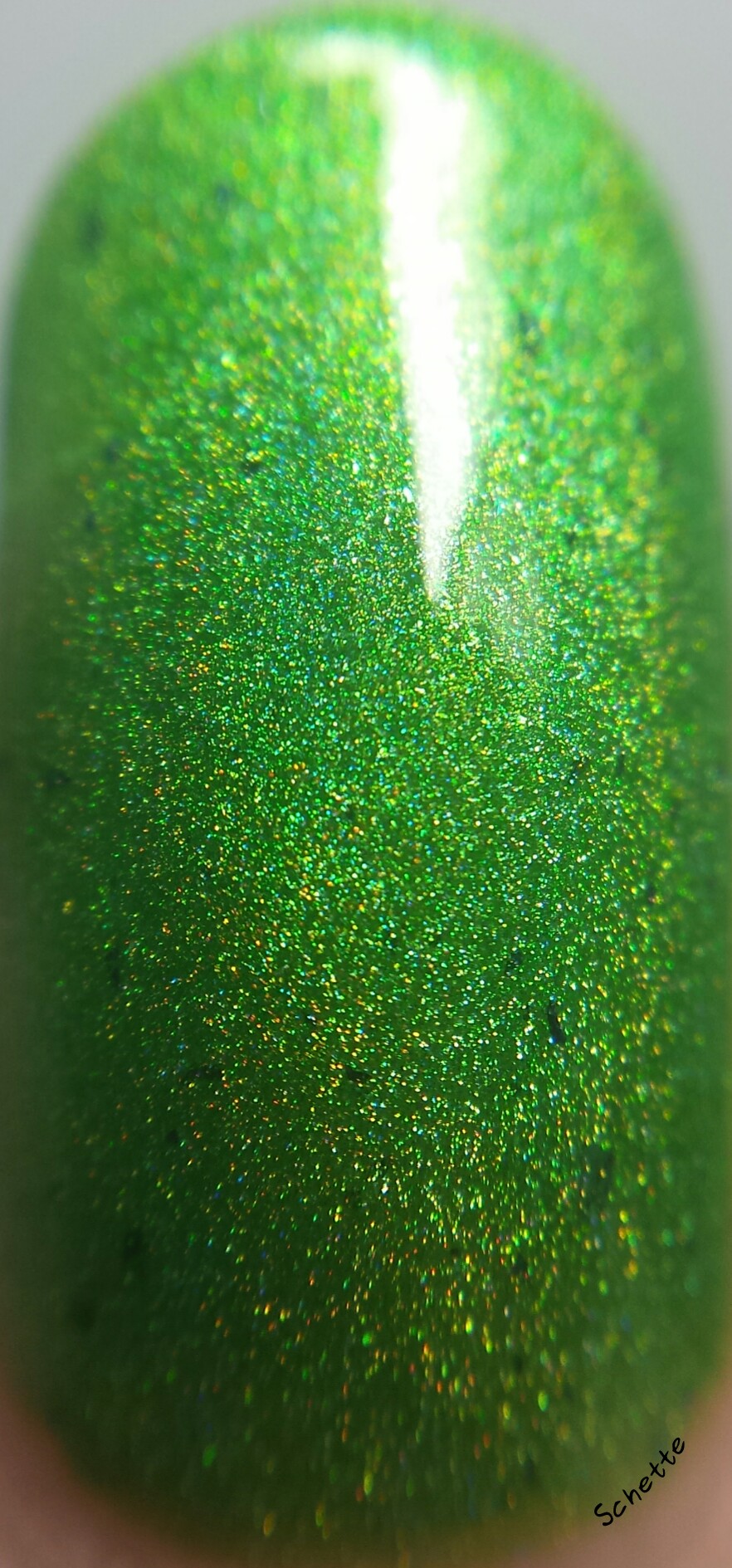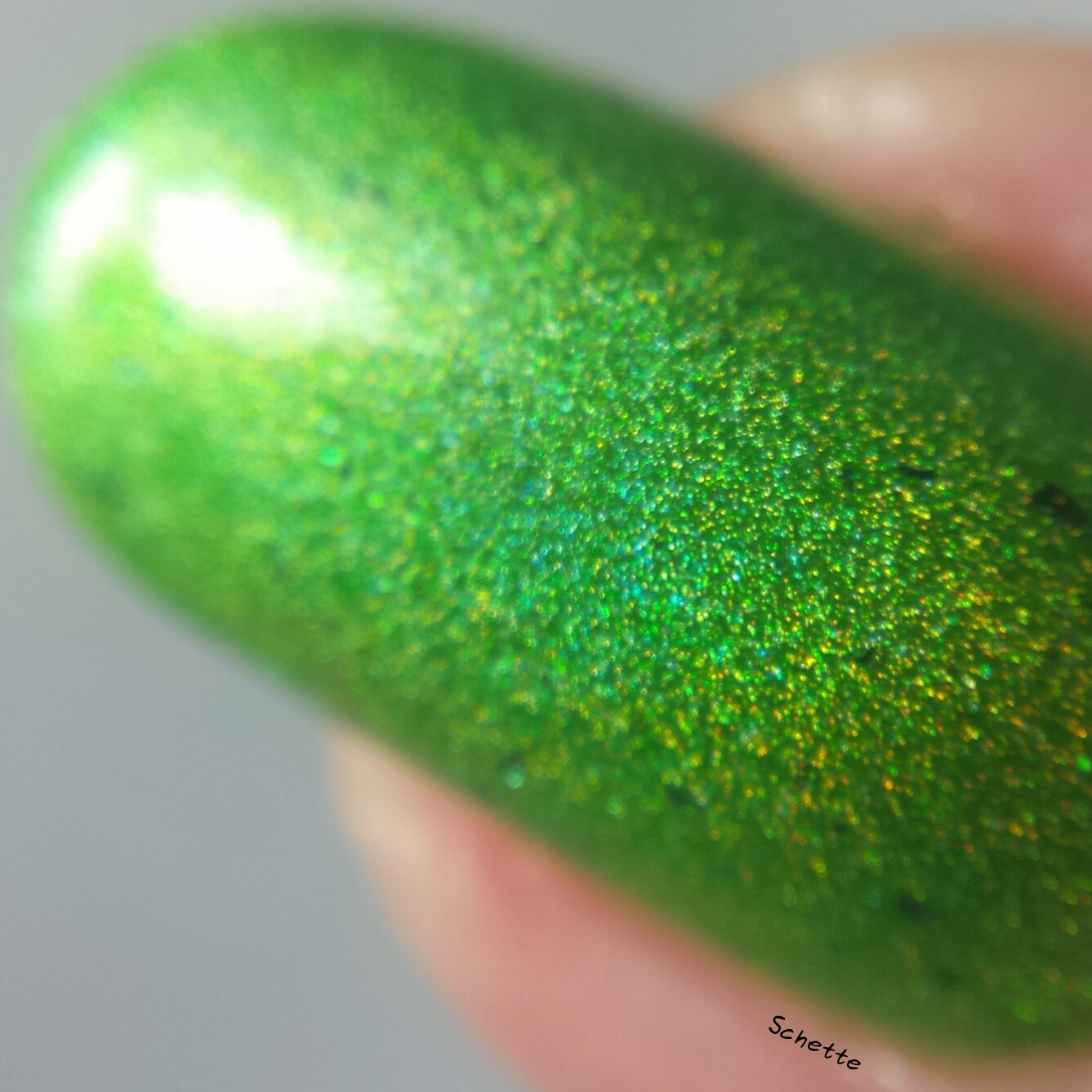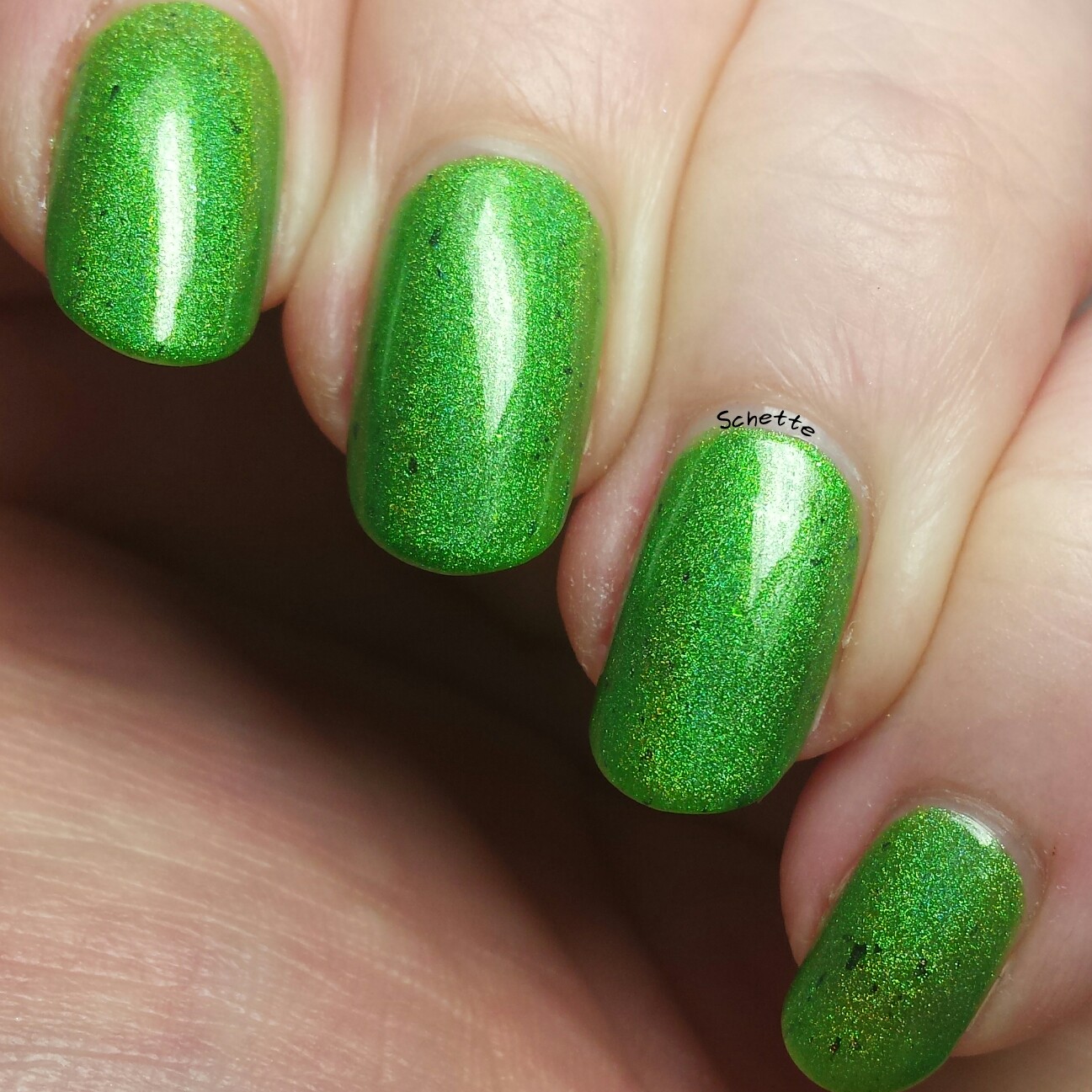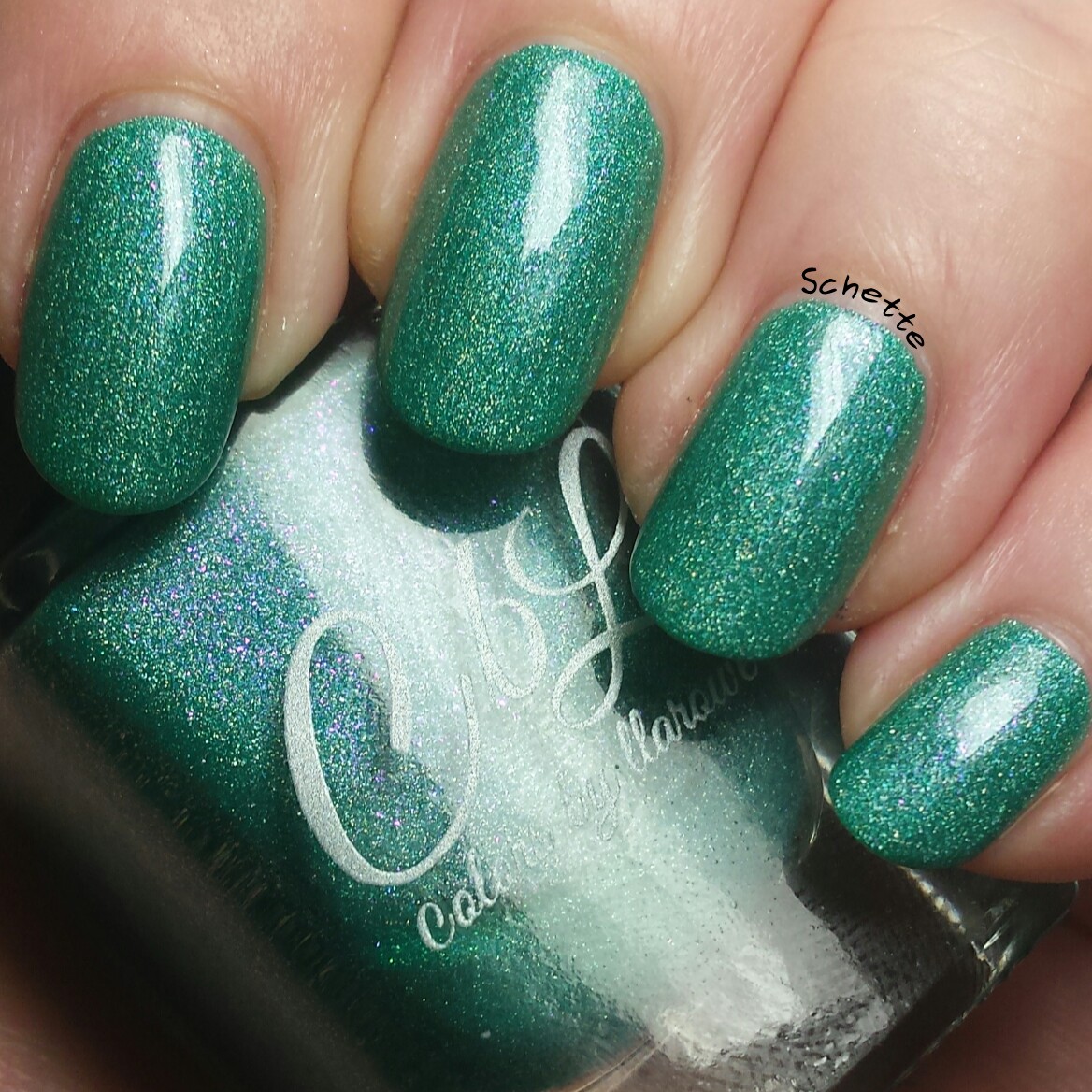 Colors by Llarowe - Magnificent Maleficent
Ce joli turquoise à shimmer mauve s'applique comme du beurre en deux couches plus top coat.
This pretty teal with purple shimmer applies like butter in two coats with top coat.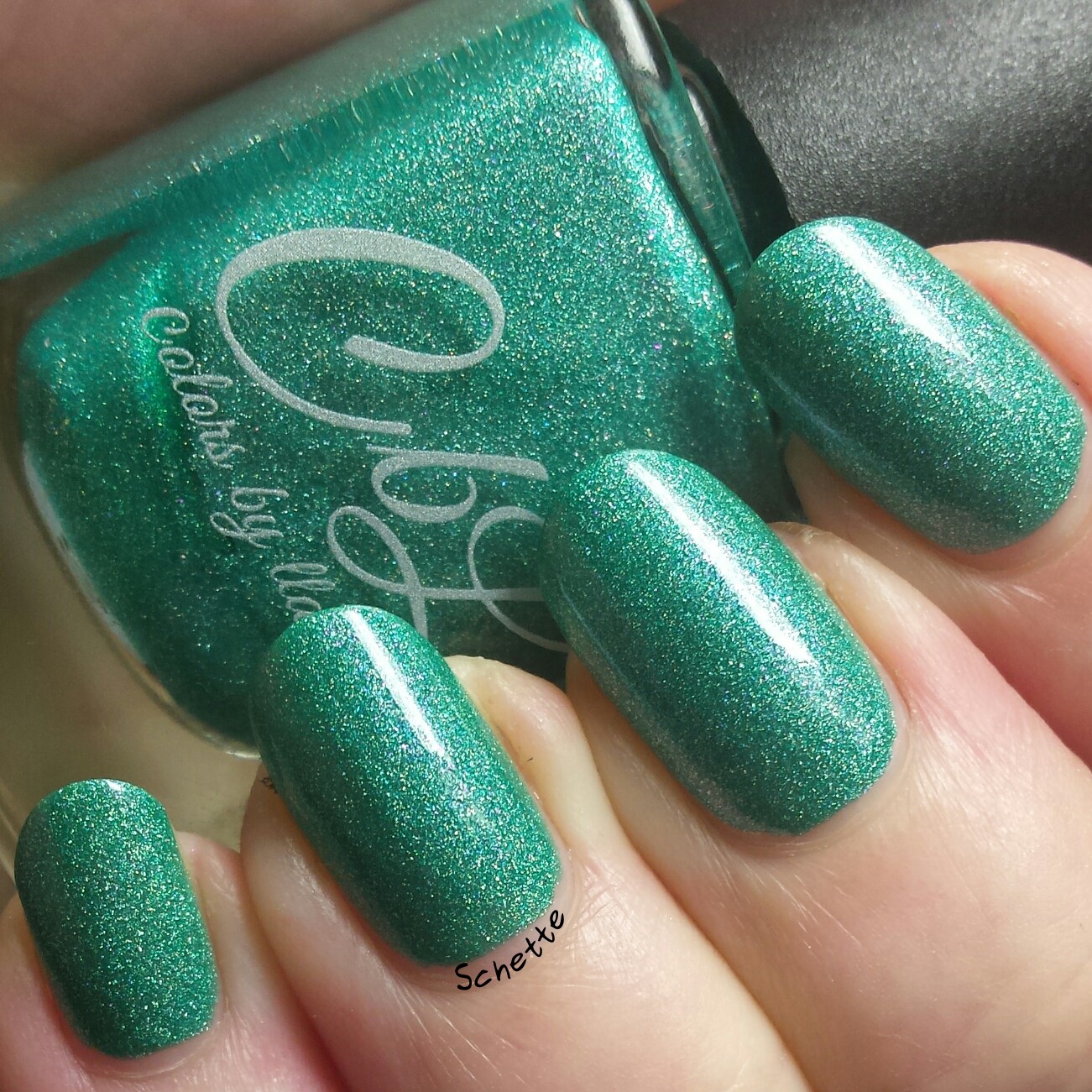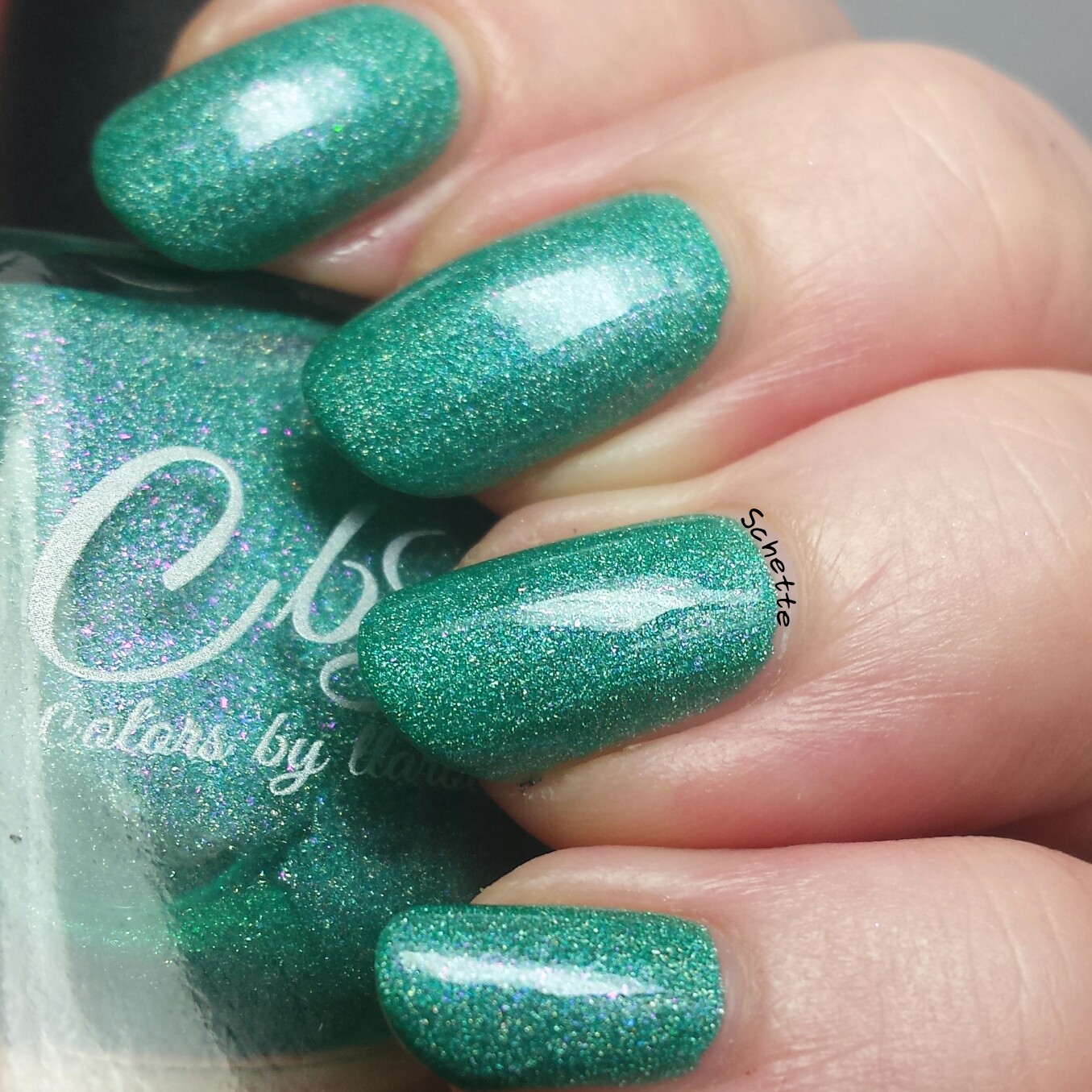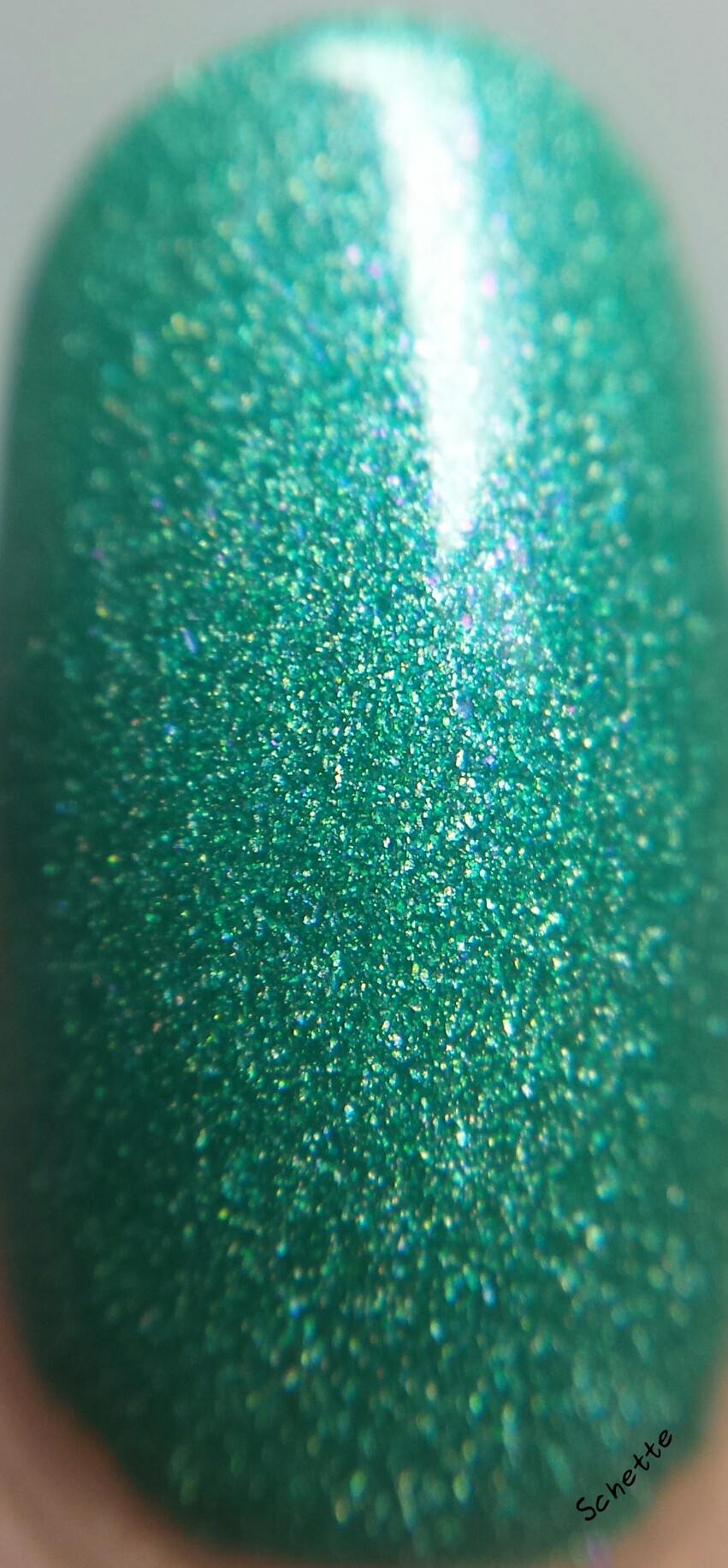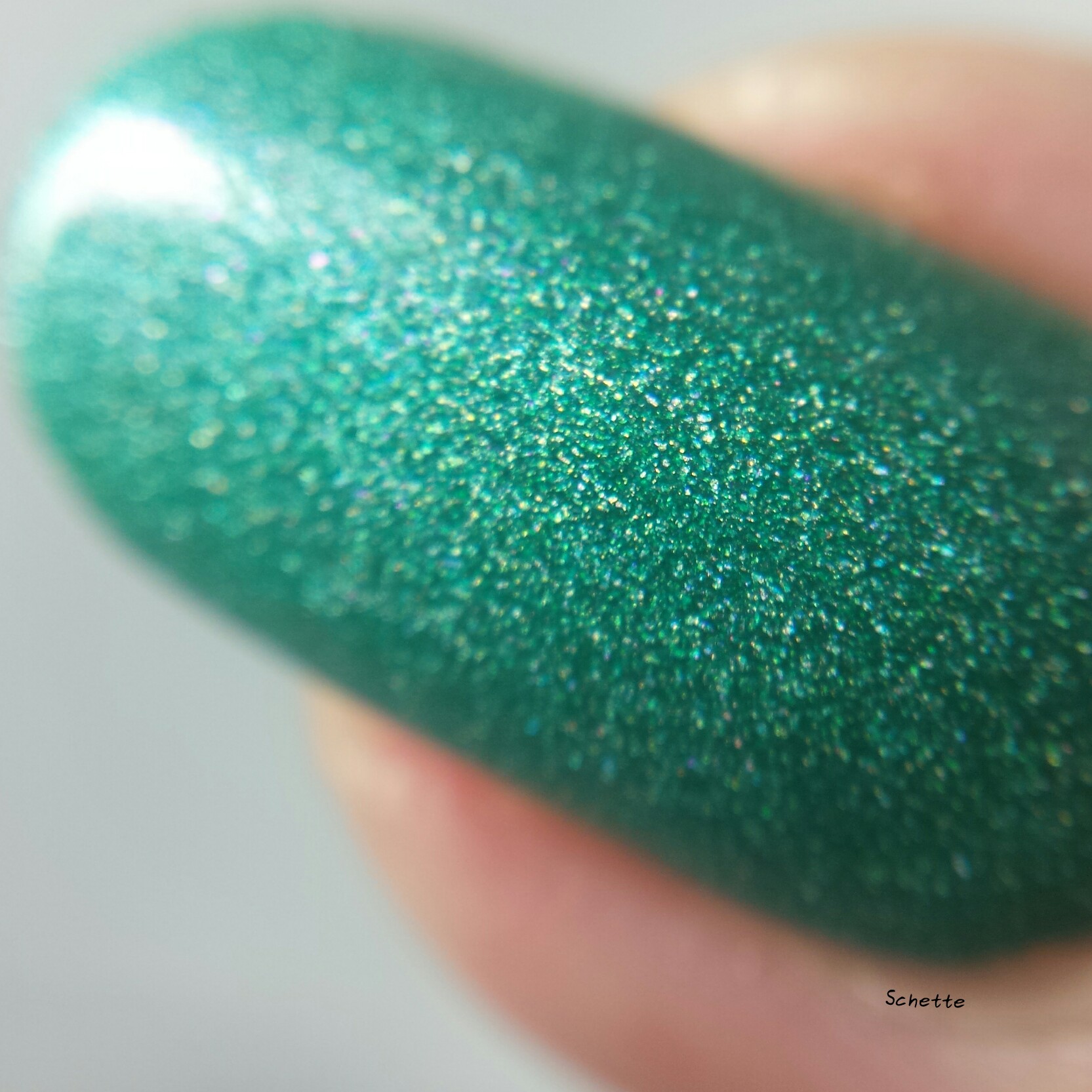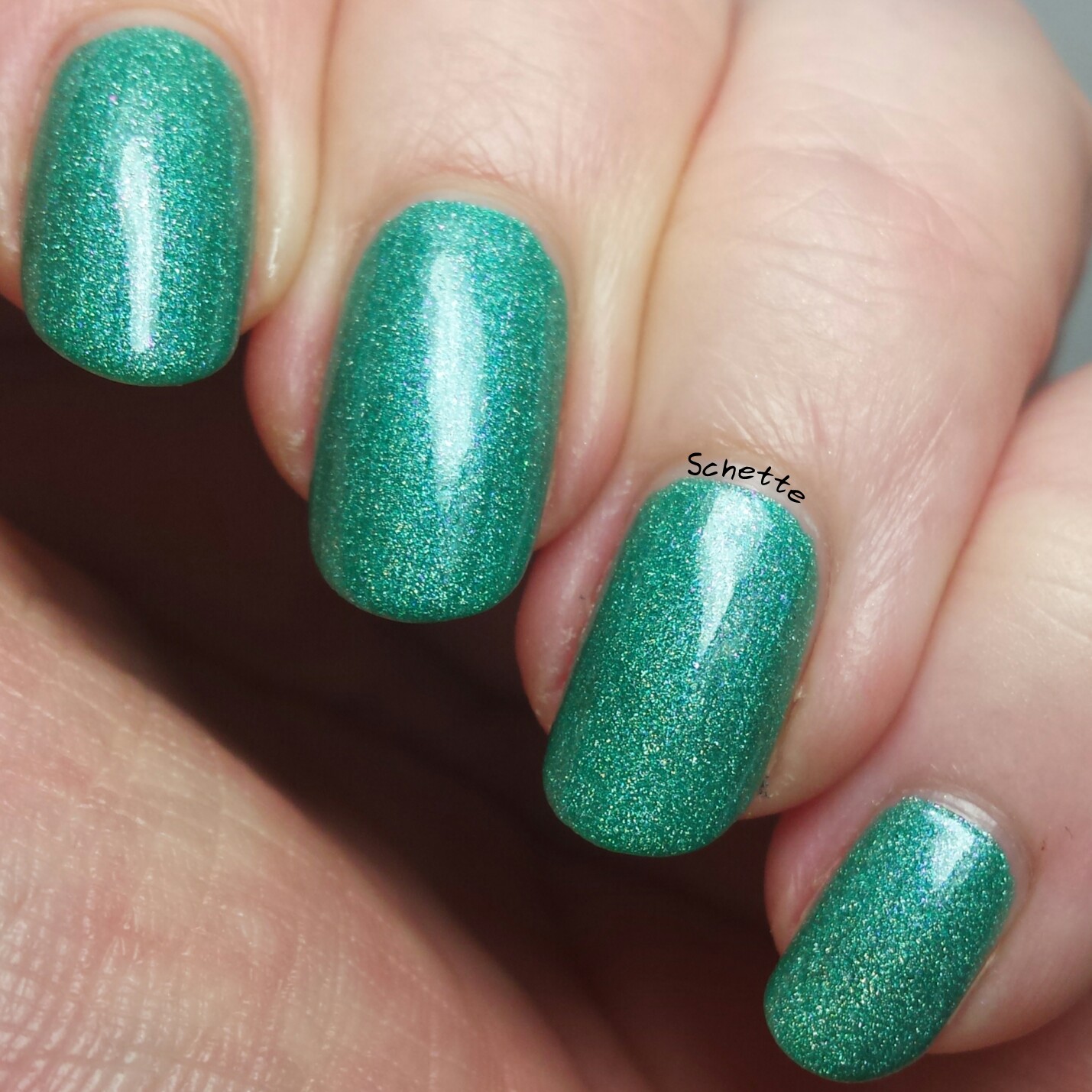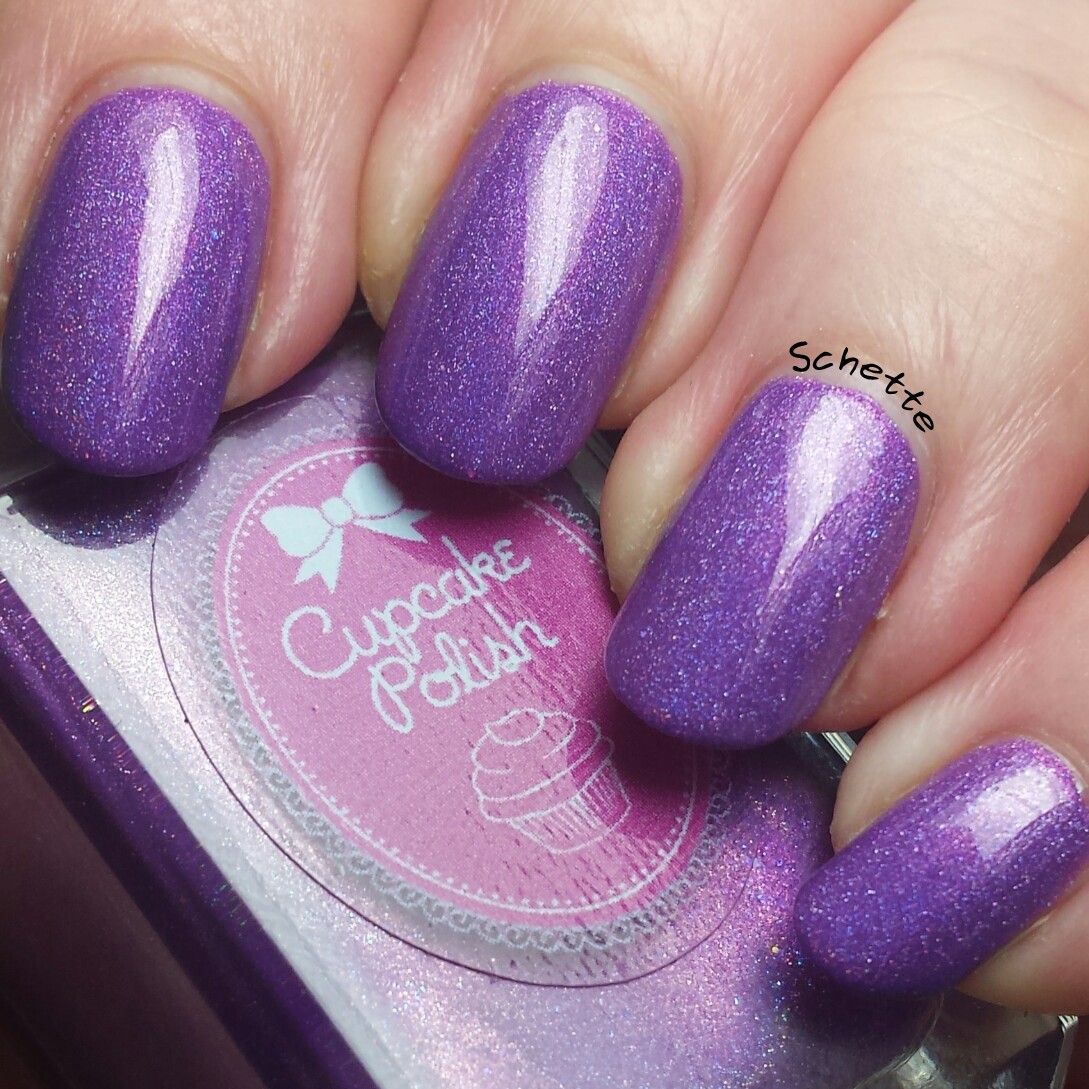 Cupcake Polish Poor Unfortunate Souls
Alors celui-là, c'est une pure beauté ! Le violet parfait. Il est quasi opaque en une seule couche. Ici posé en deux couches par habitude avec top coat.
This one is a pure beauty ! The perfect purple. It's almost opaque in one single coat. I worn it in two just because I'm used to with top coat.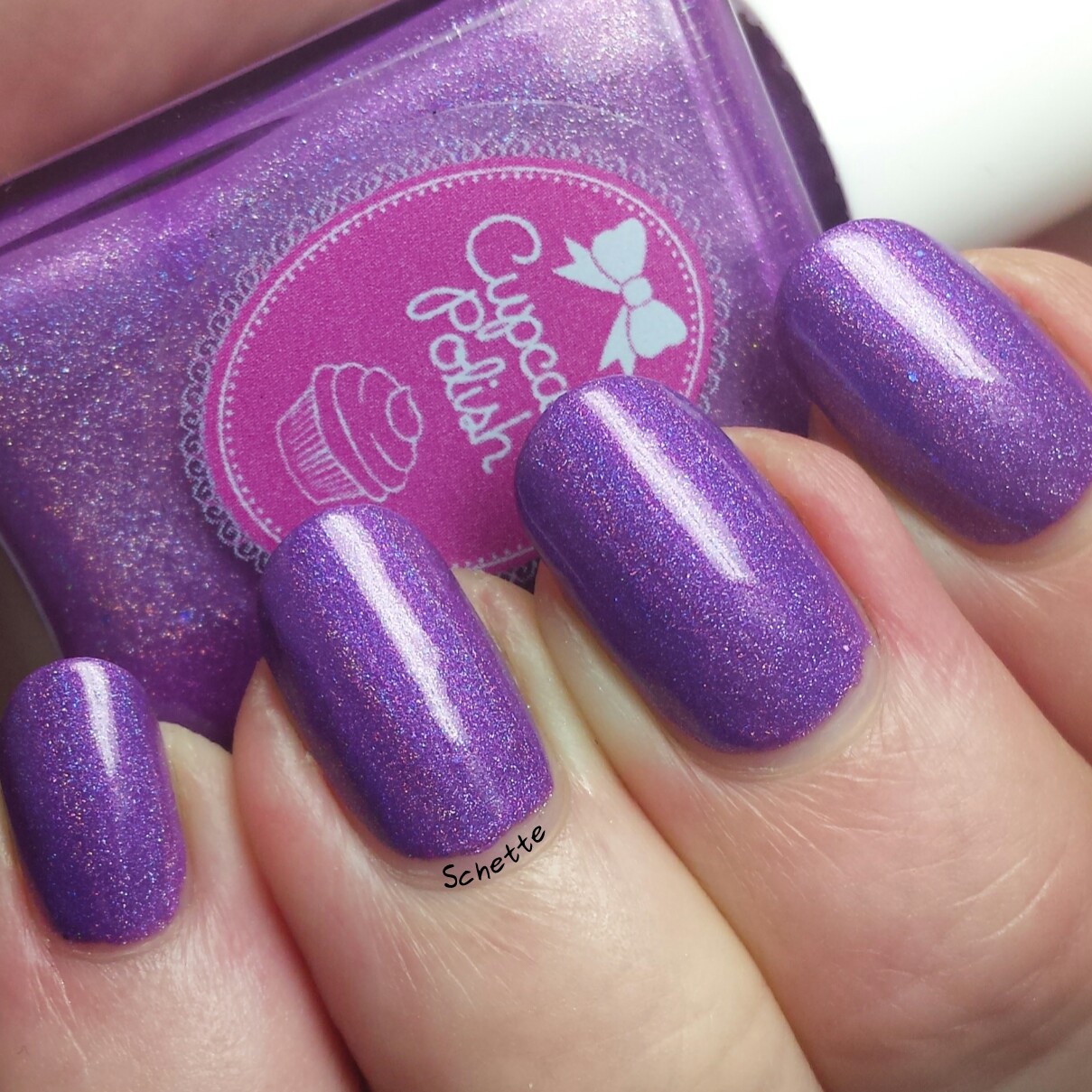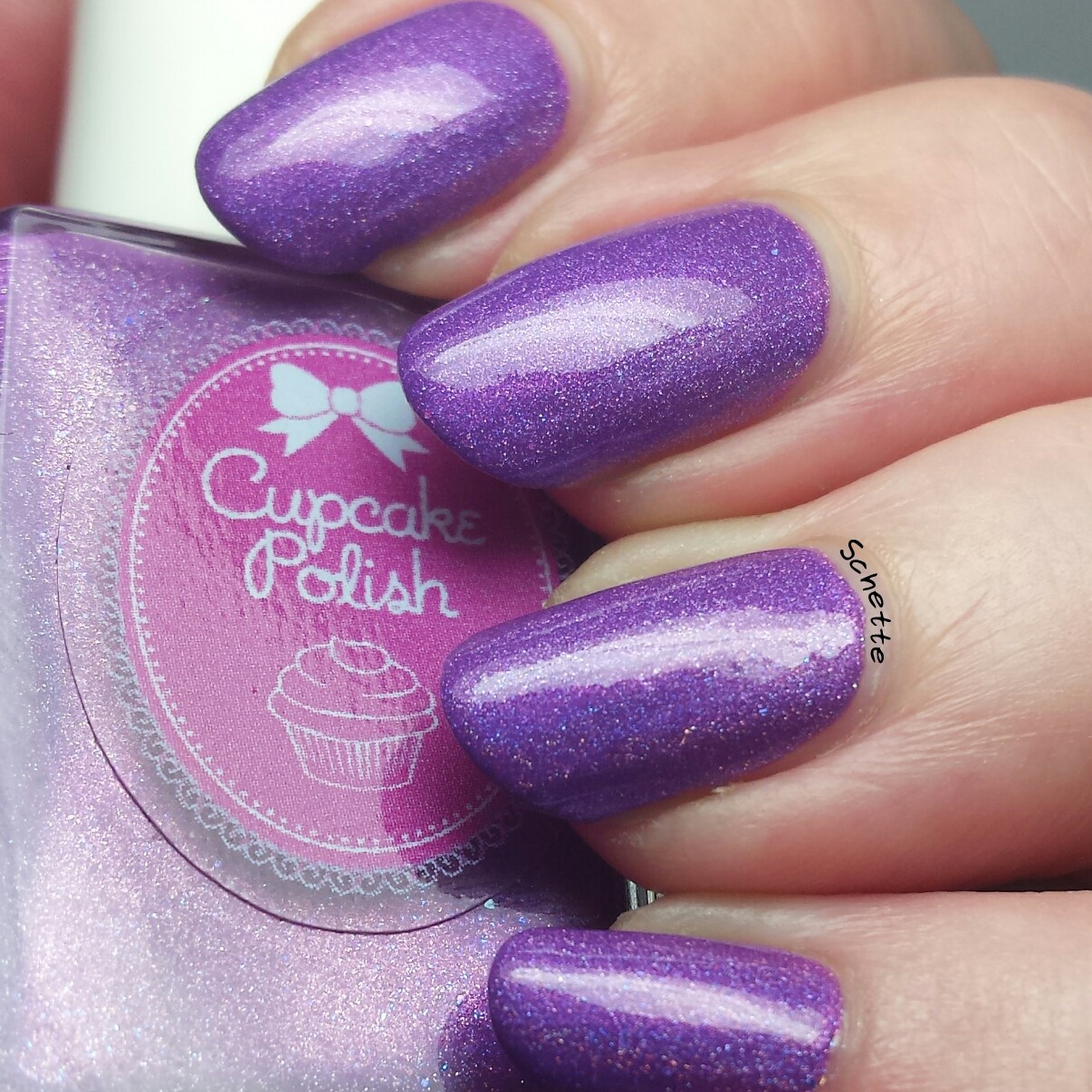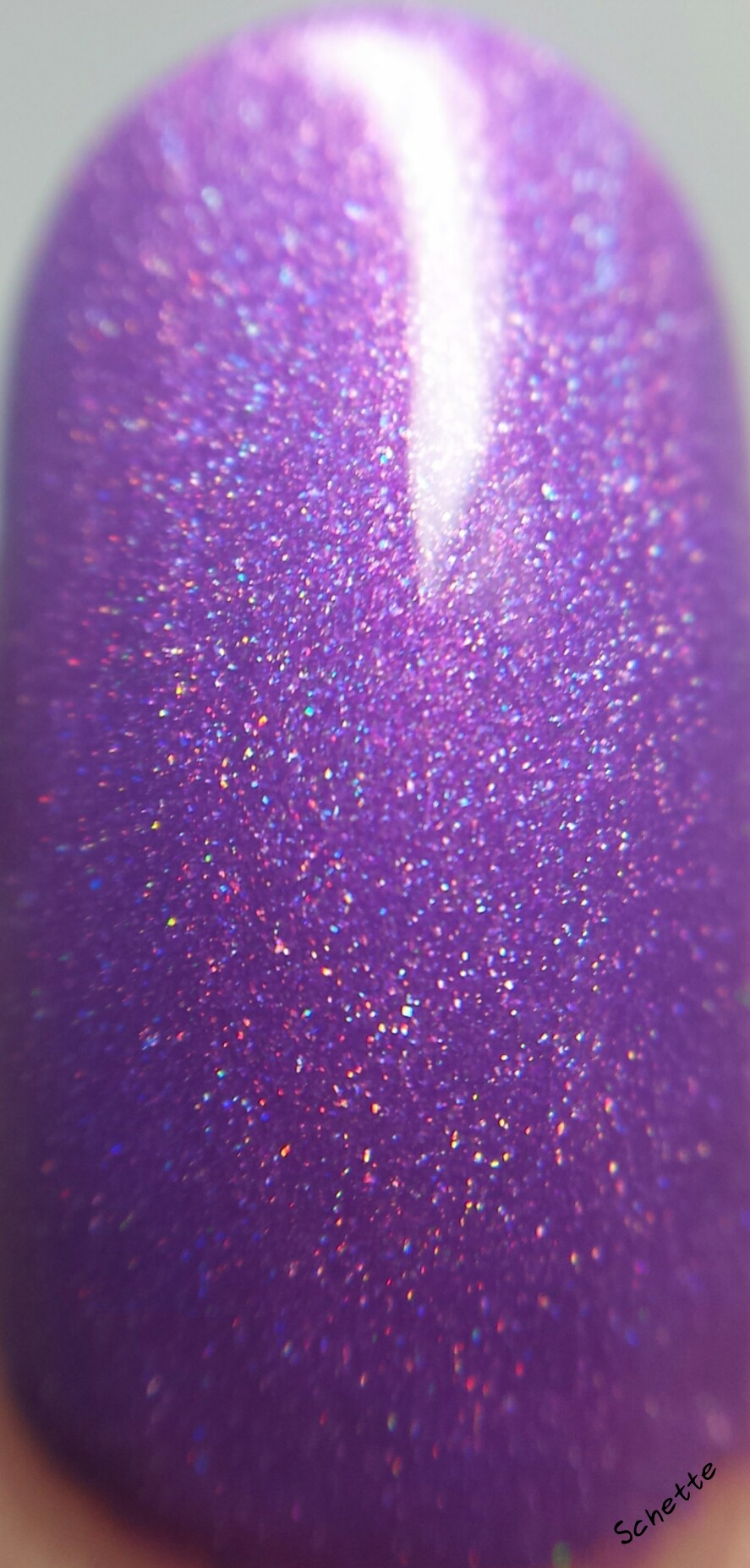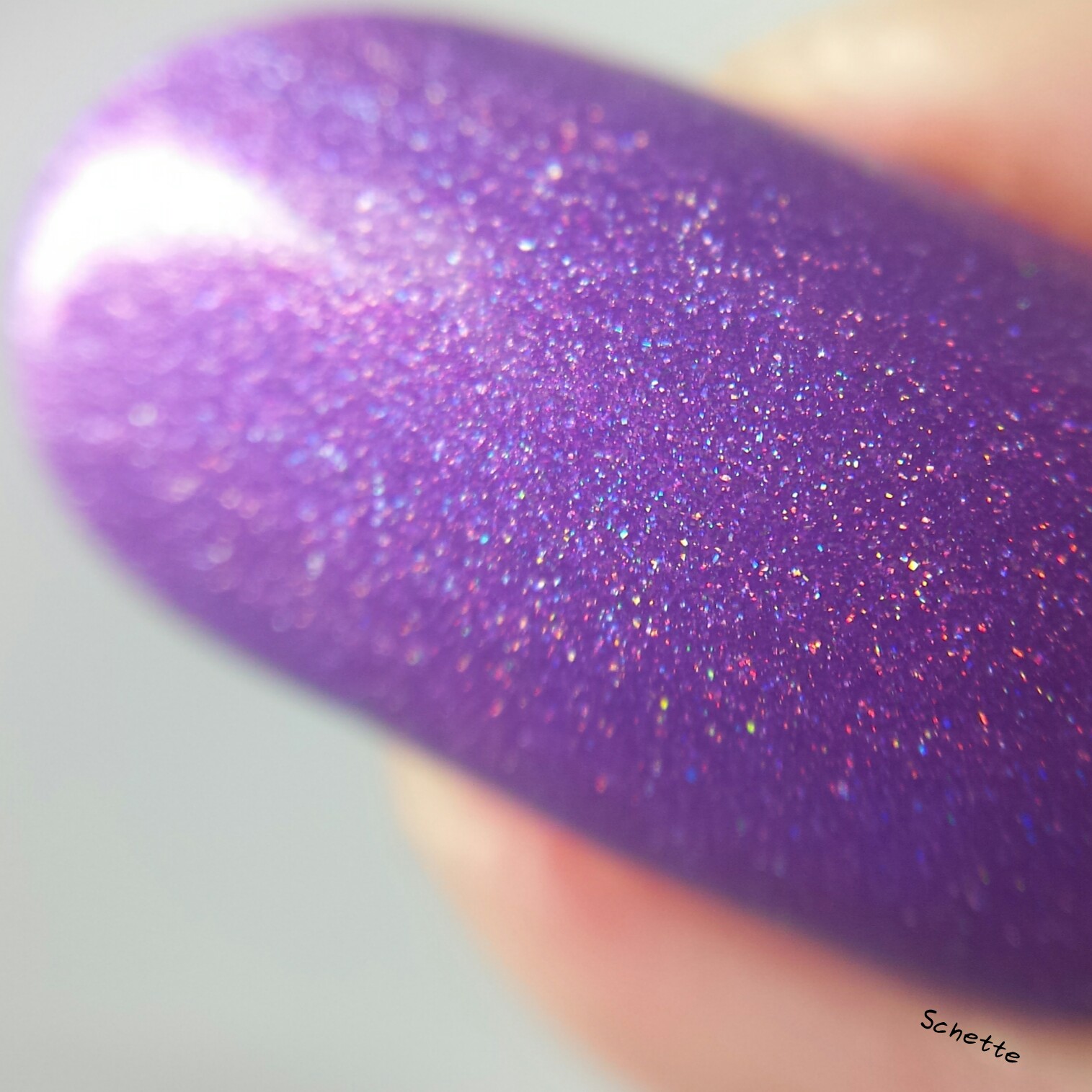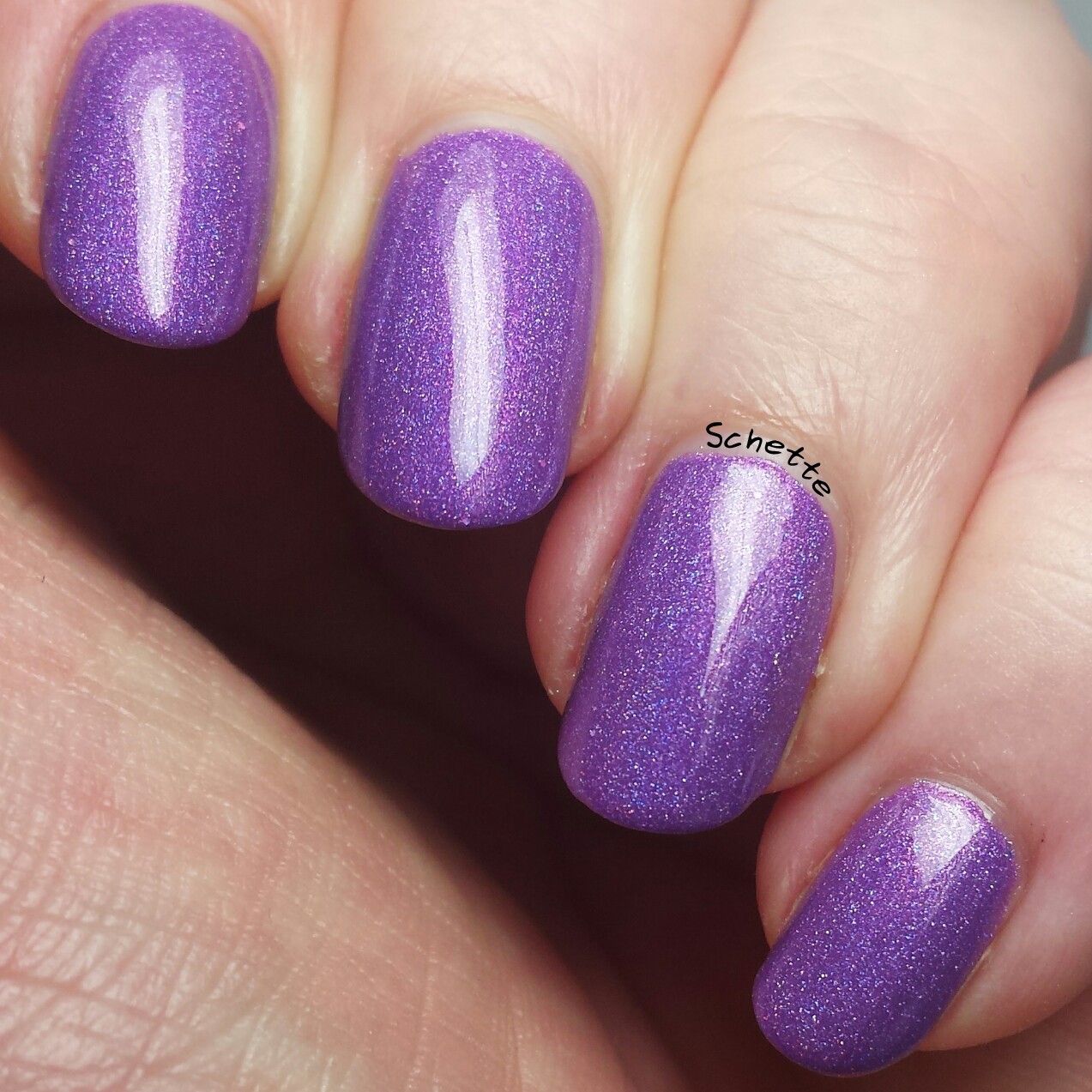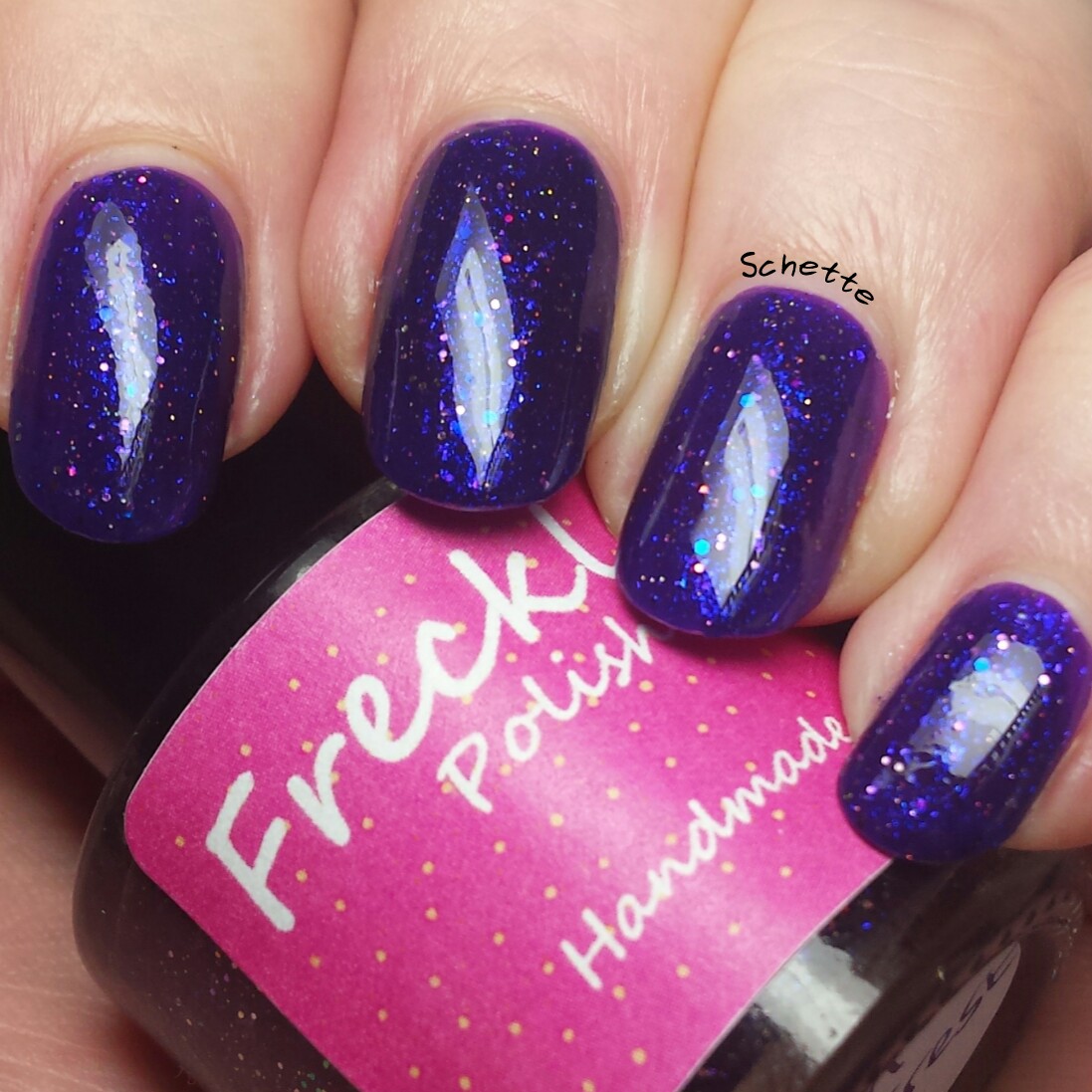 Freckles Polish I'm The Fairest
Alors pour celui-ci j'en ai gros sur le coeur. La box coute vraiment très cher. On est à environ 17 euros le vernis (19$ en gros). Pour ce prix là, on a un vernis indie anglais, je suis parfaitement ouverte à ce genre de chose. Mais quand le vernis anglais en question est toujours blindé de paillettes (déjà le Dark Metal Lacquer d'un autre mois), d'une Application moyenne, et surtout ici, c'est un 10 ML ! J'ai juste halluciné, je me suis dit qu'on se moquait de moi à me filer un mini pour 17 euros. Ajoutez à celà que pour toutes les raisons citées-ci dessus (marque inconnue + plein paillettes + petite contenance), ce vernis est impossible à revendre plus de 5 euros, cela fait une perte seche de 12 euros (environ 13.5$), cela consitue une des raisons pour laquelle je n'achete plus la box, elle n'est pas du tout rentable du coup.
So for this one, you'll have a cry from my heart. The box really is very expensive. It is about 17 euros per polish ($19 roughly). For that prix, you have a UK indie brand, I'm totaly open to that kind of thing. But when the english polish is always full of glitter ( like the Dark Metal Lacquer from another month), has an average application, and where moreover the polish is only 10ML ! I just though they were kidding, having a mini for 17 euros. Add to that that because of these reasons (unkonwn brand + full of glitter + small bottle), this polish is impossible to resell more than 5 euros, which means I lost 12 euros because of this one (around $13.5). That's part of the reasons why I did not buy anymore the box, this is not worth it.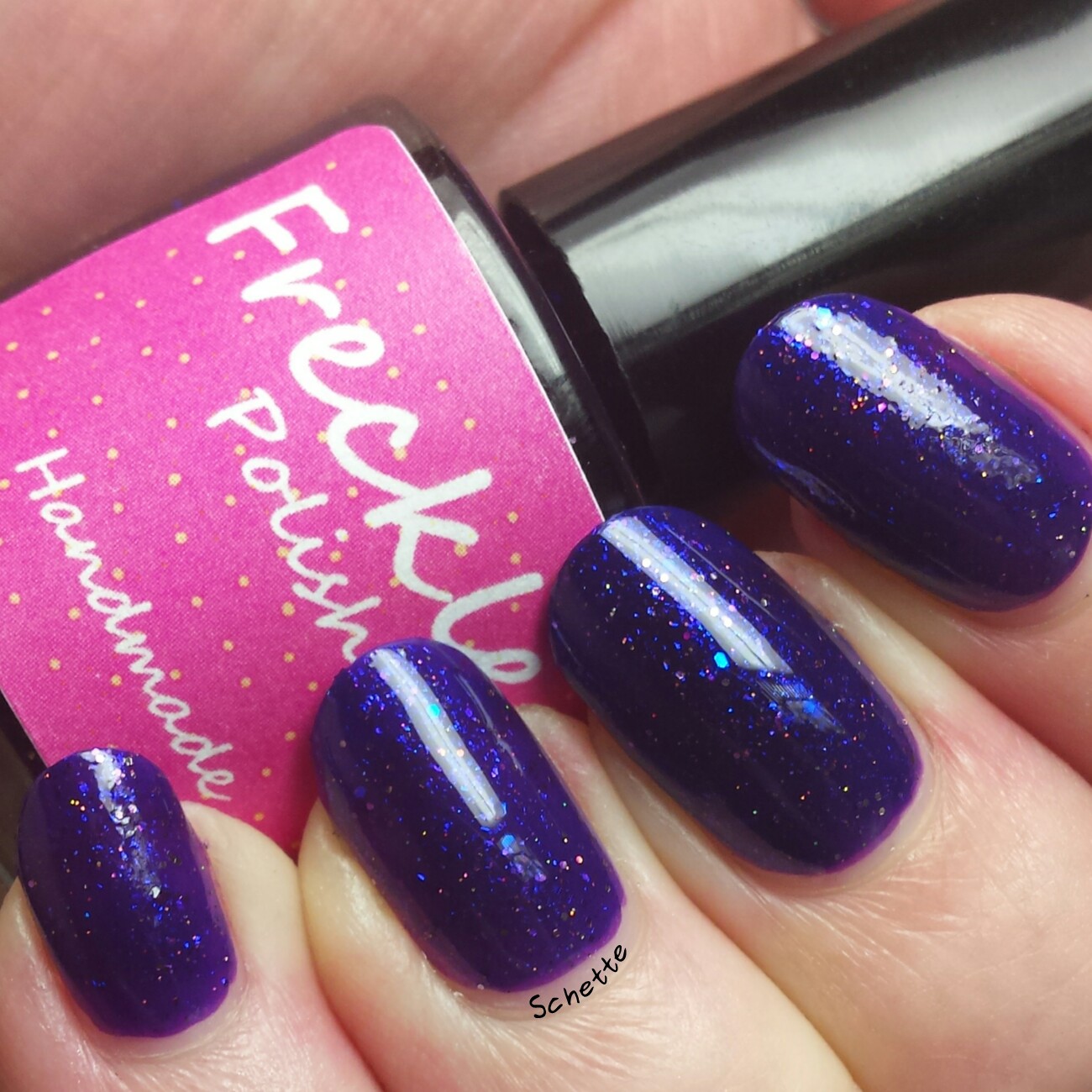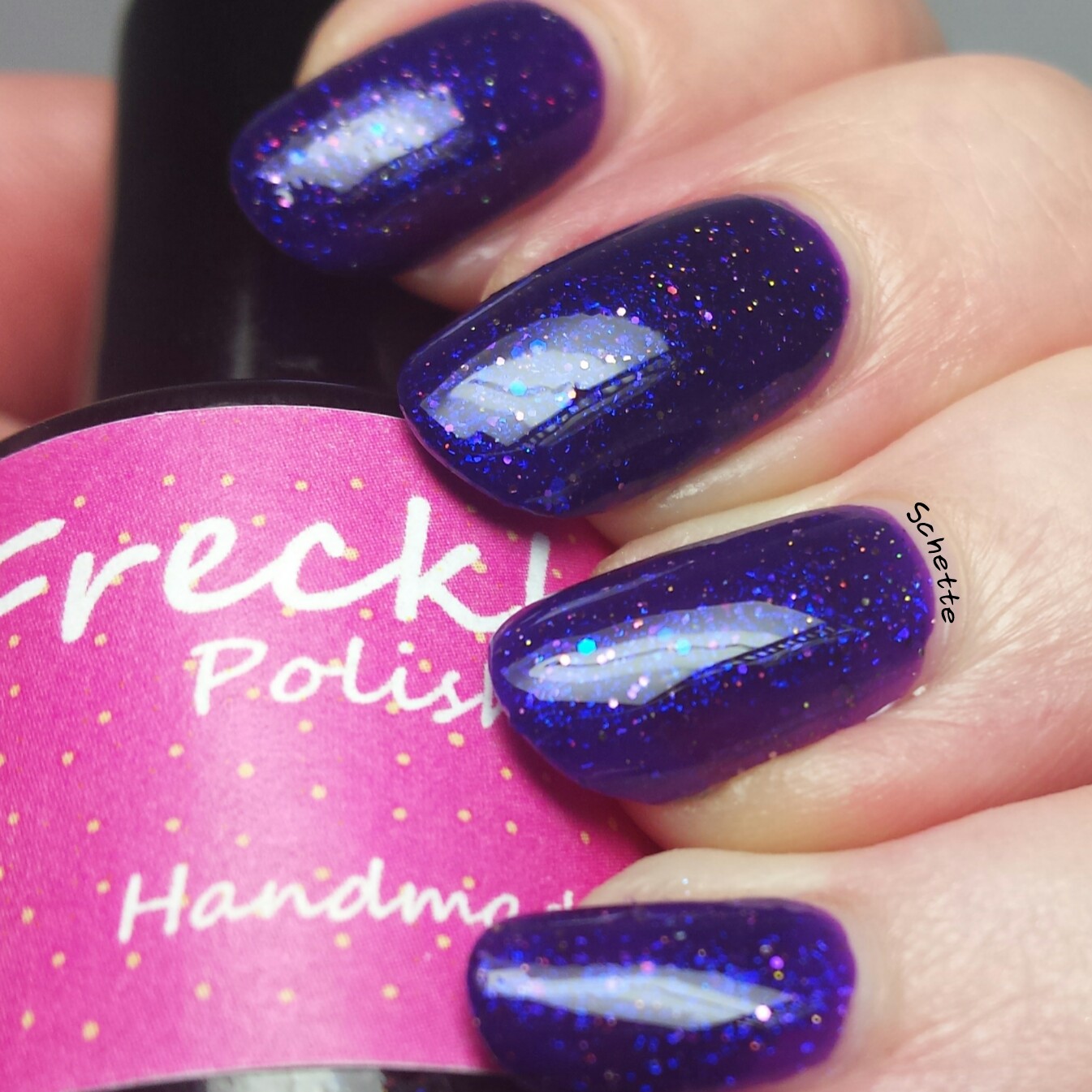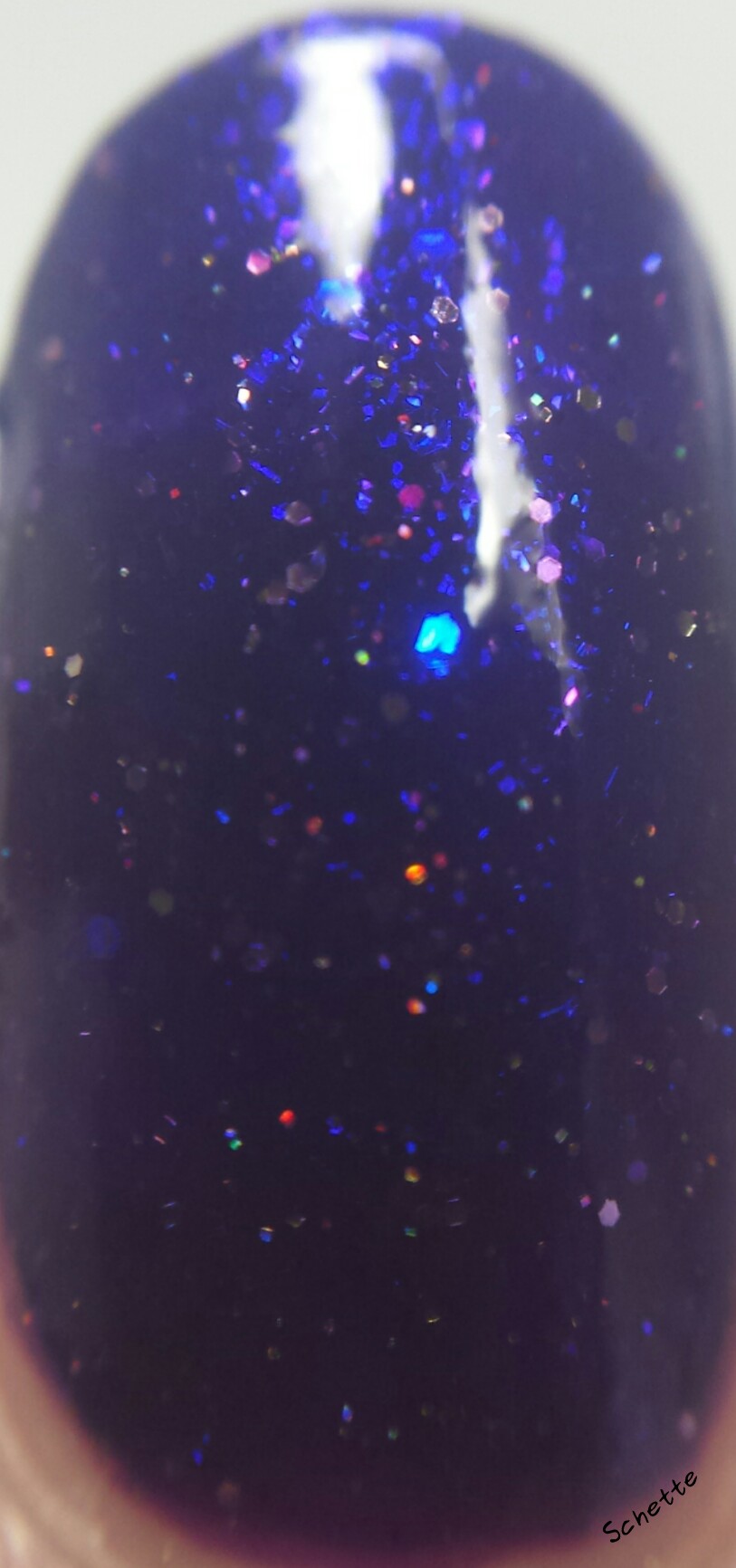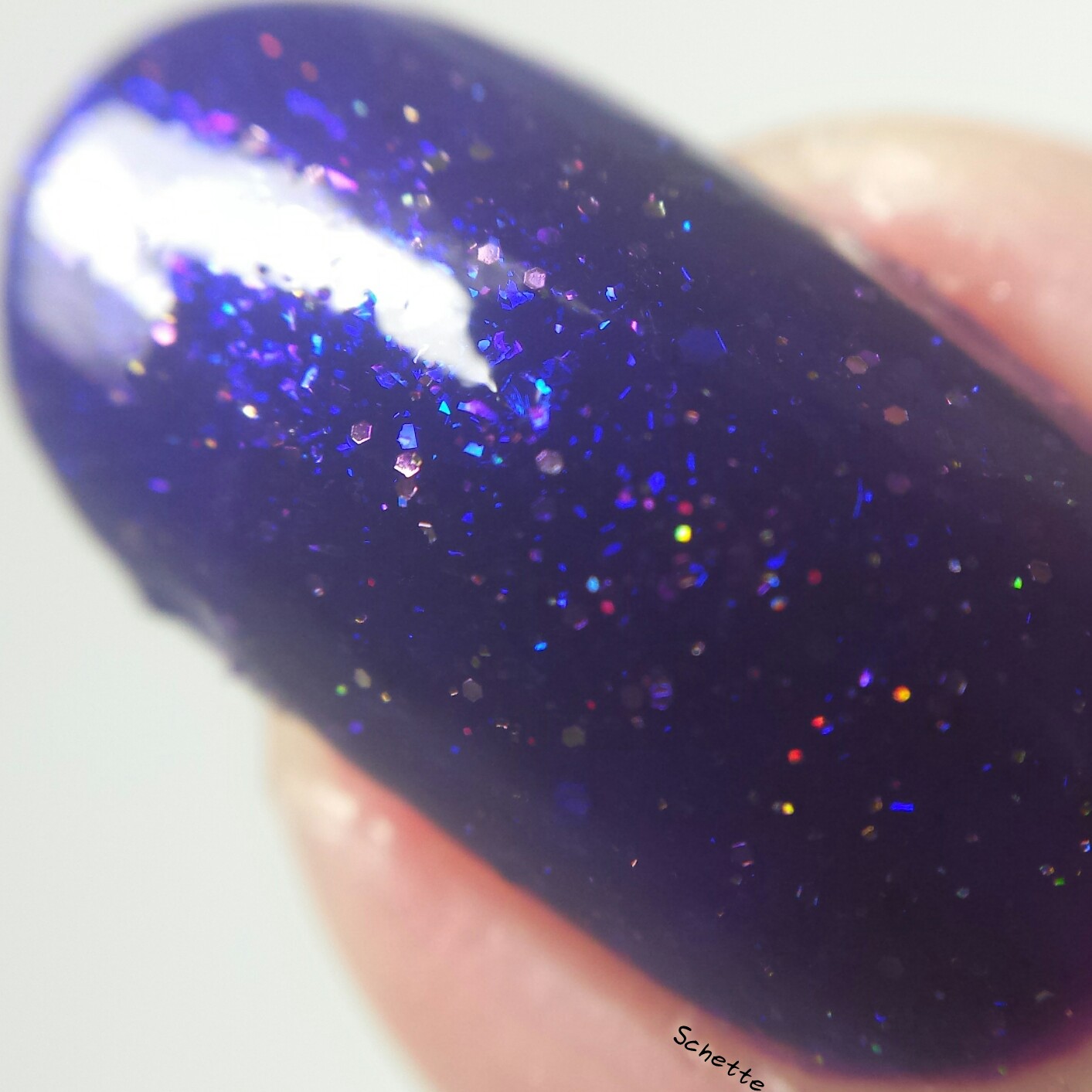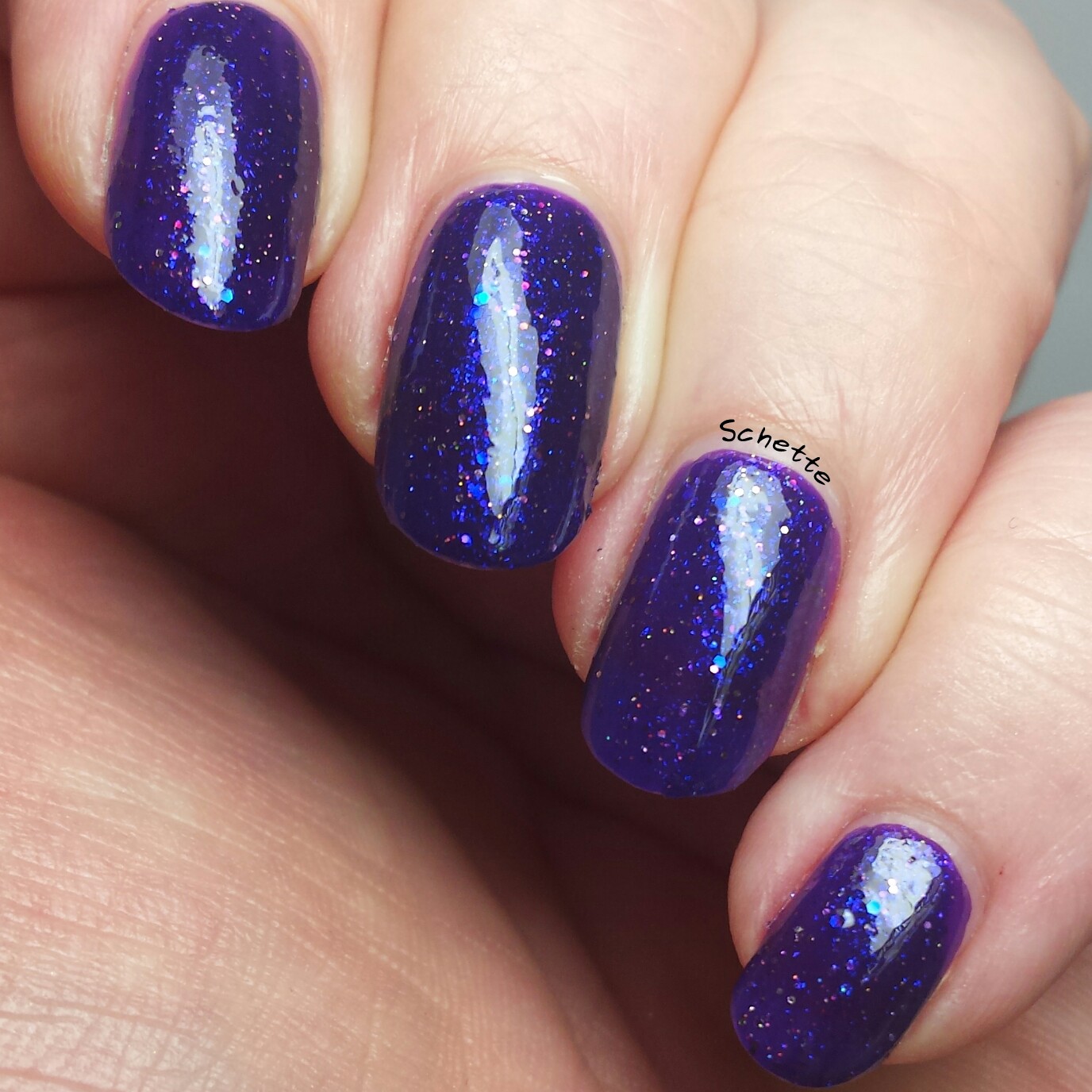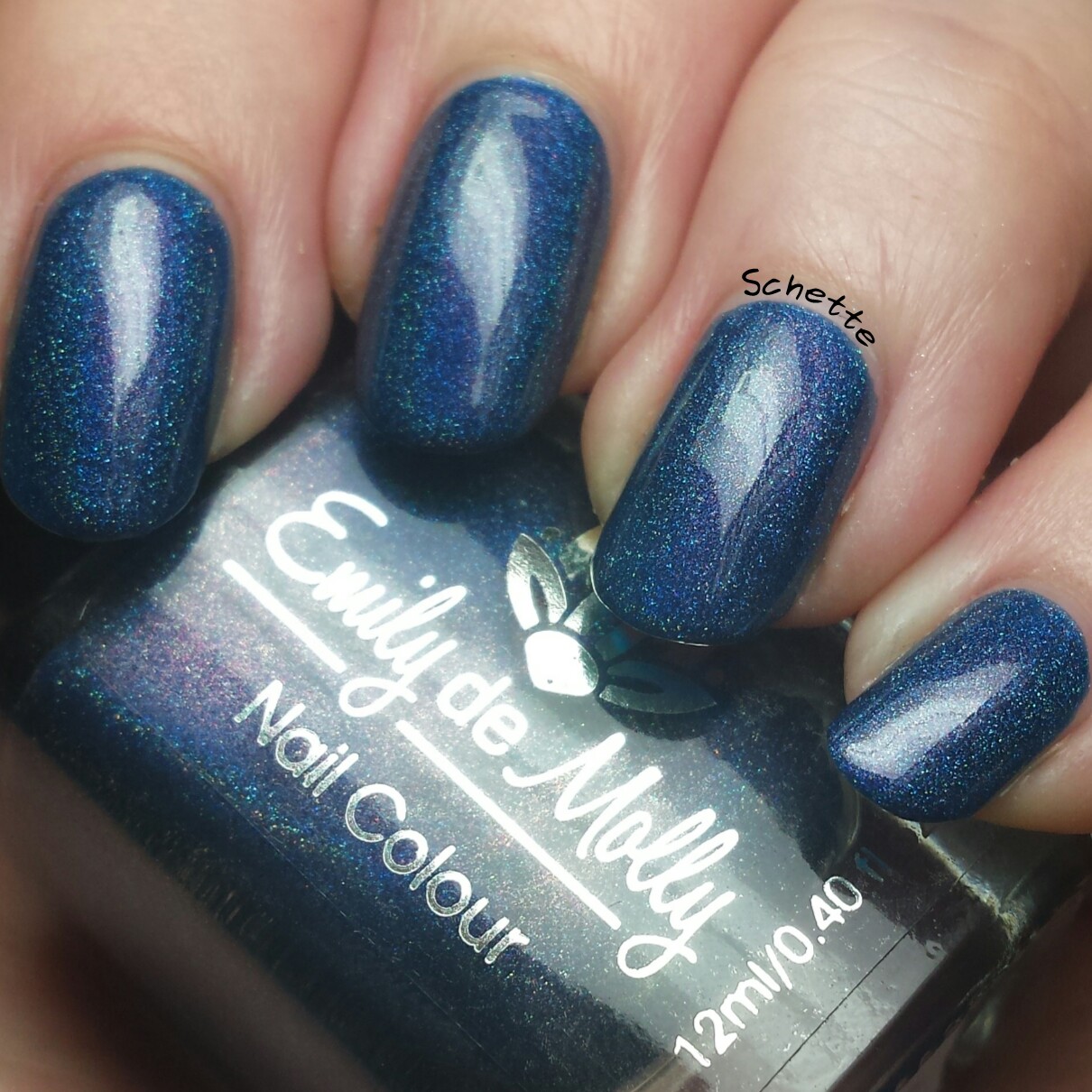 Emily de Molly Diamond In The Rough
Encore un petit Emily de Molly qui a fait vibrer mon coeur. Ce joli bleu au coeur violet est juste magnifique ! Ici posé en deux couches avec top coat.
Once again, a little Emily de Molly that took my heart. This pretty but with a purple heart is just Magnifique ! Here in two caots with top coat.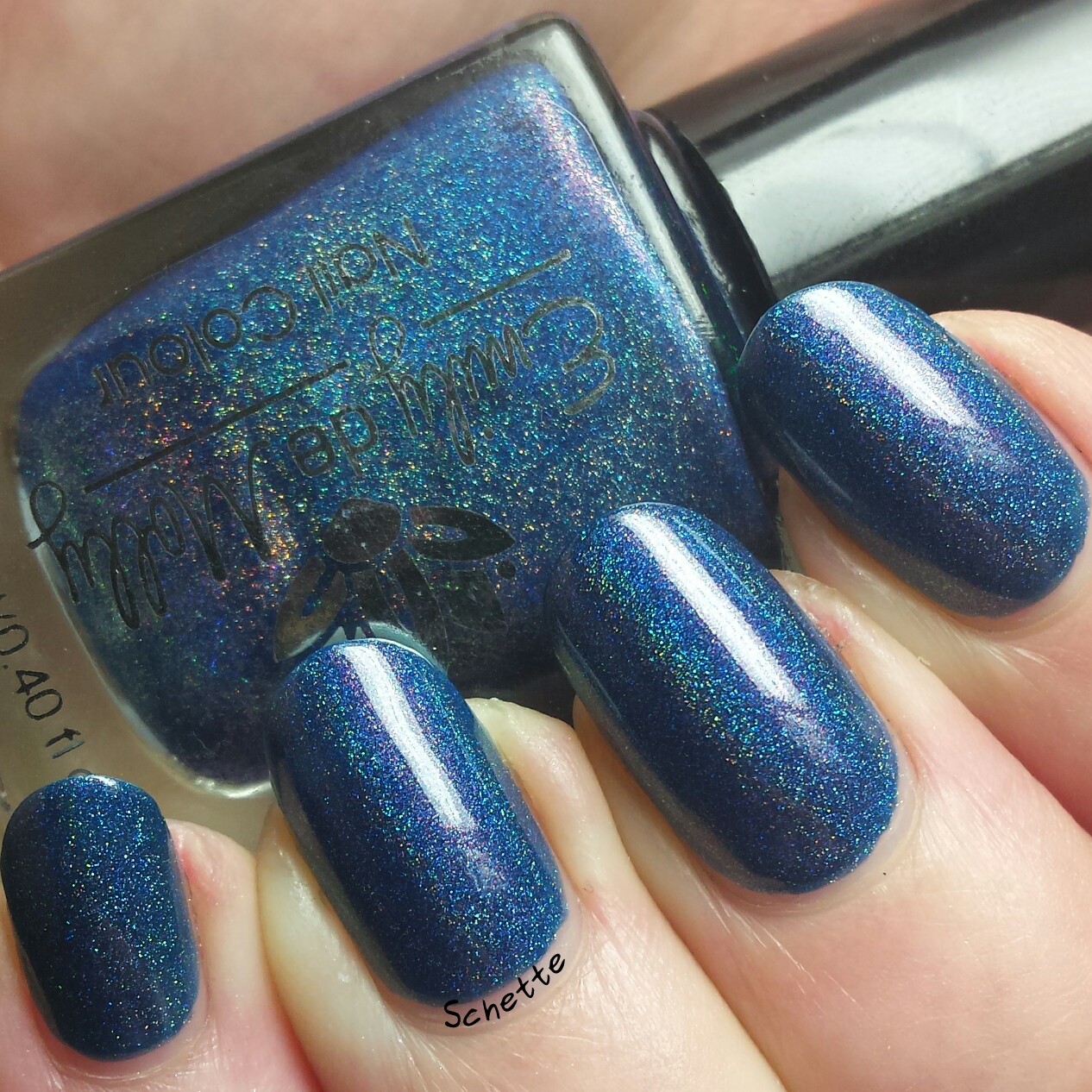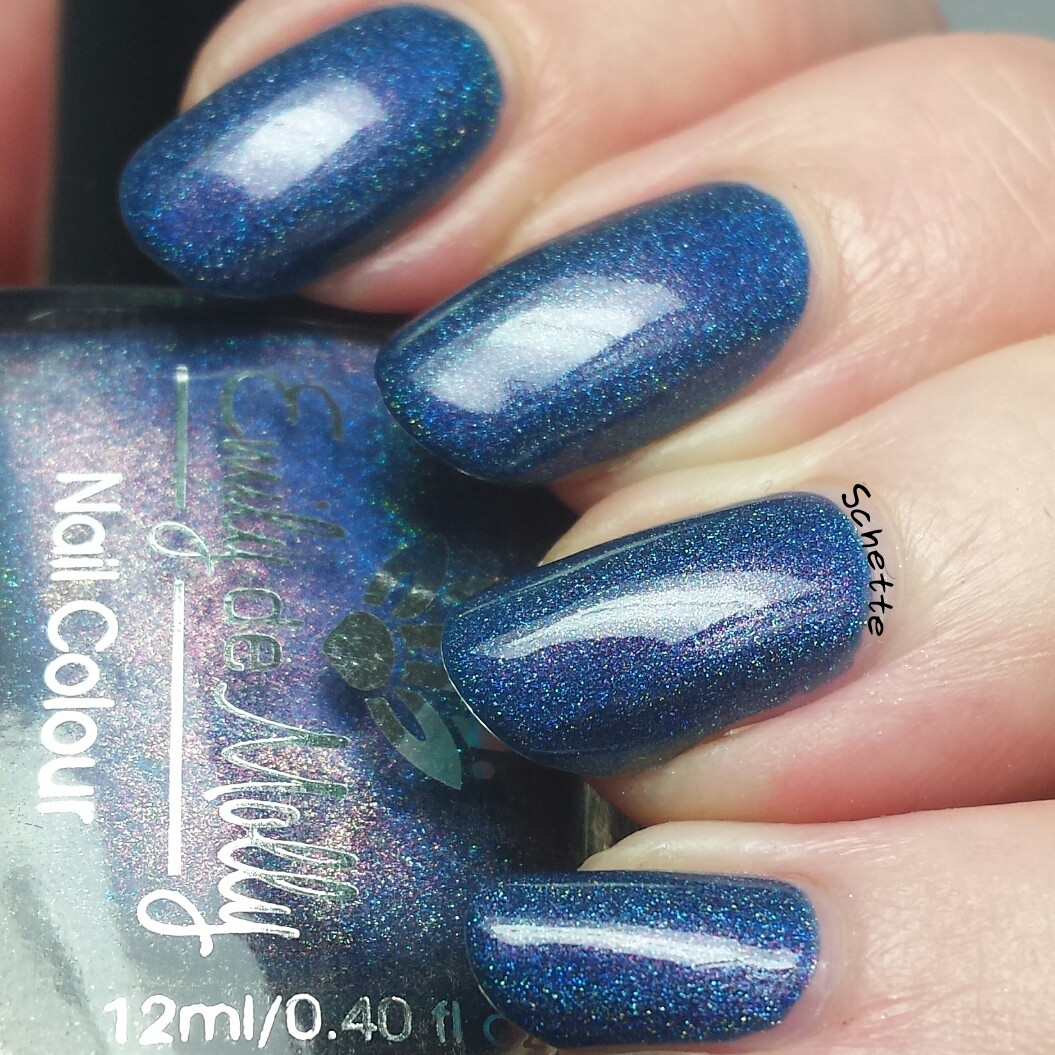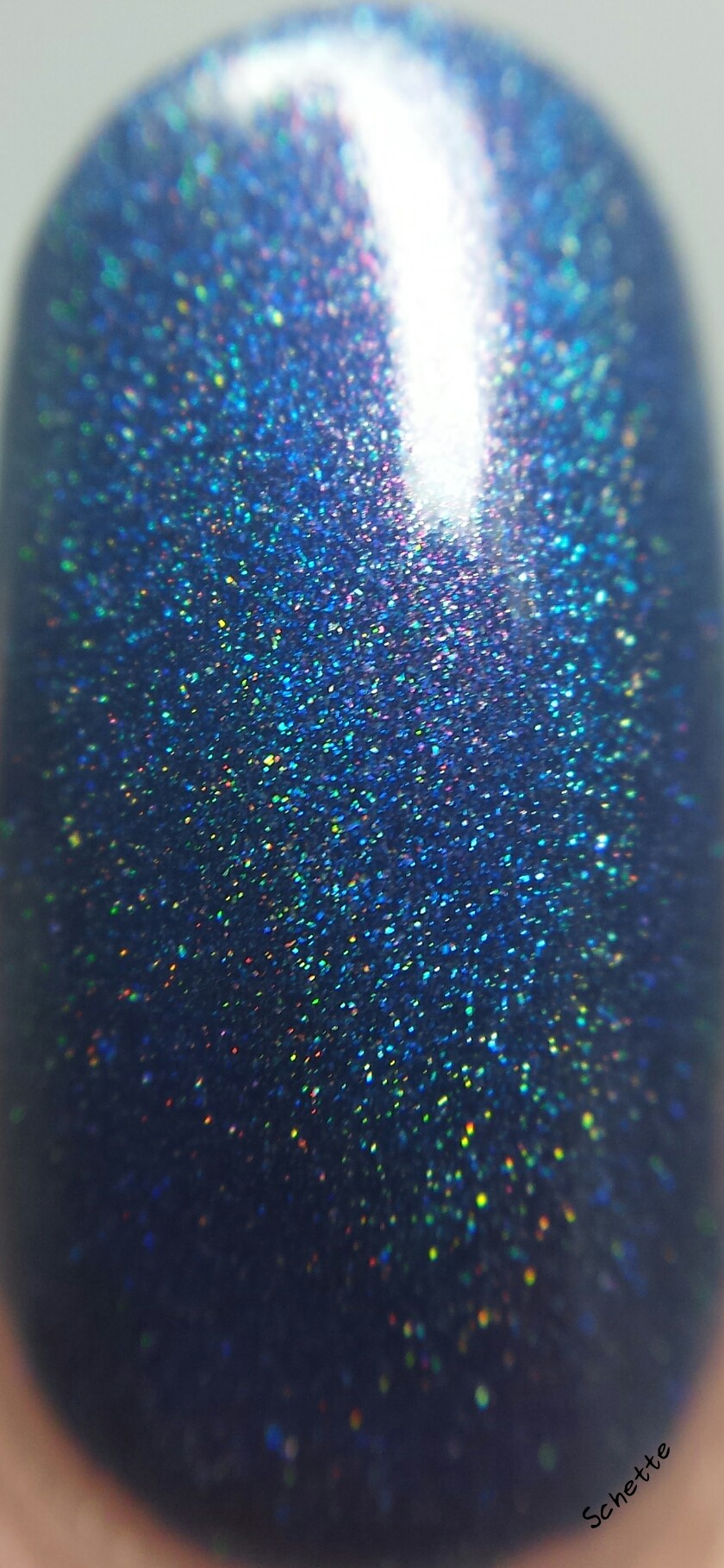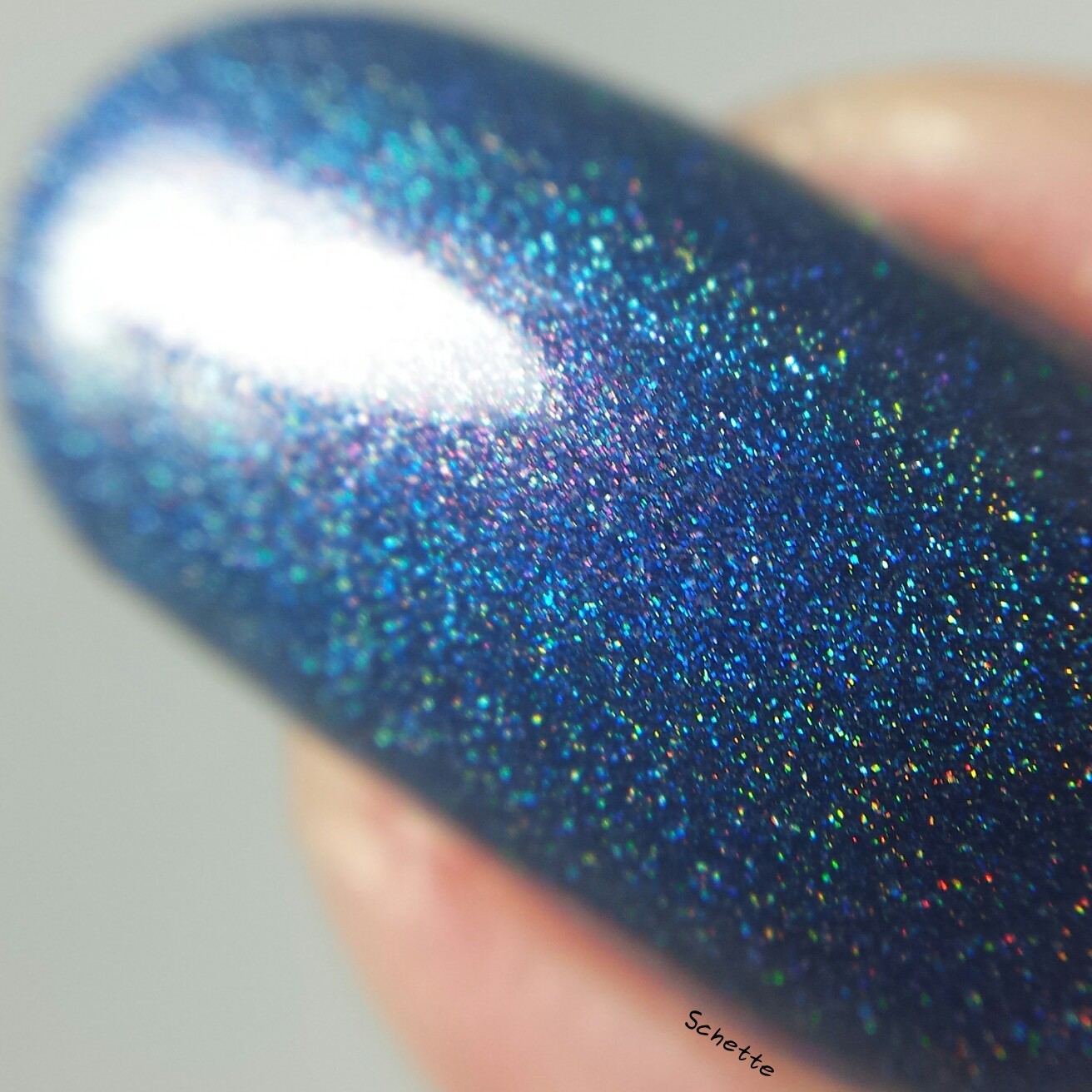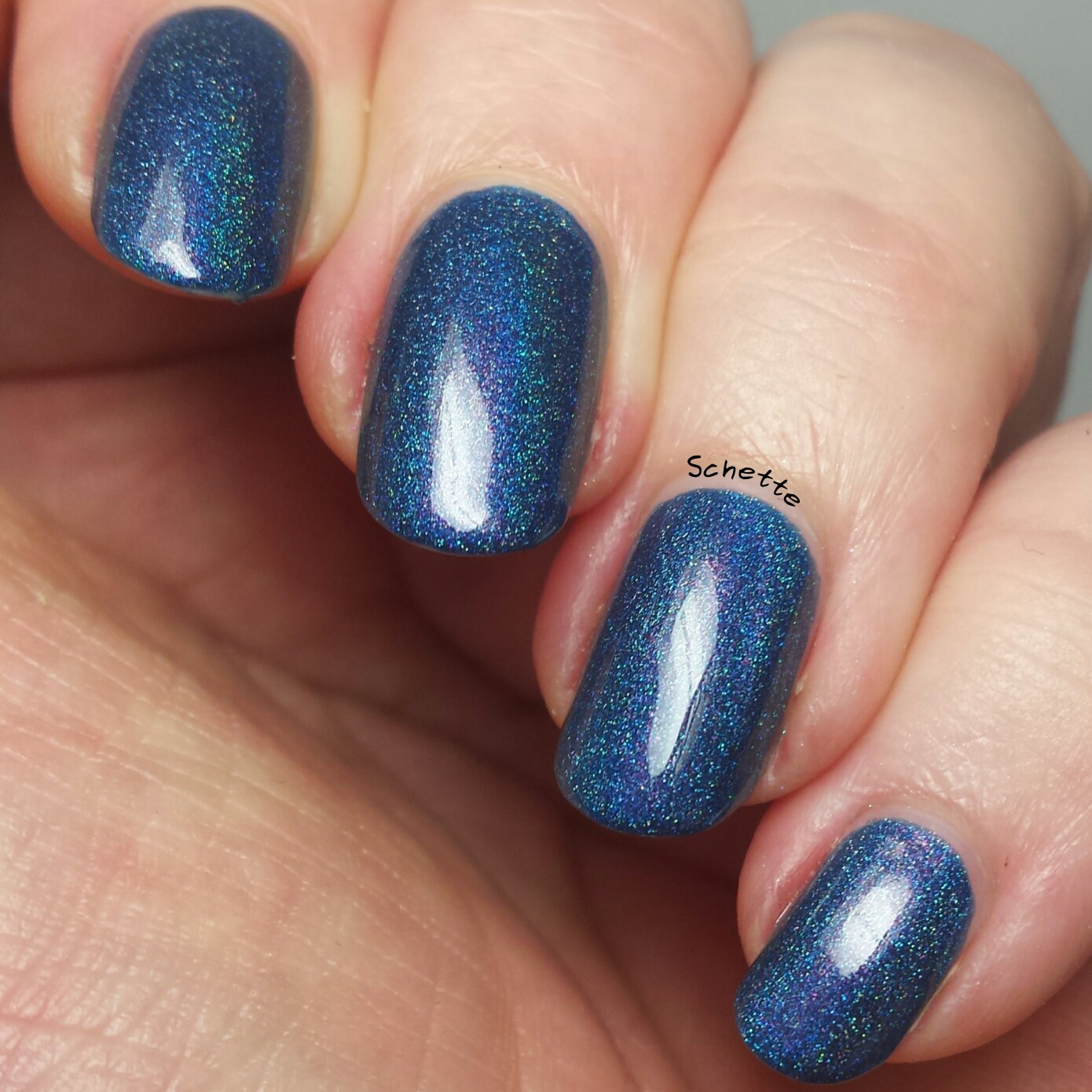 Bilan
Schette, le 8 avril 2016
Vous pourriez aussi aimer / You can also like :