HPB Presents My fall Mani !
PERSONAL PURCHASE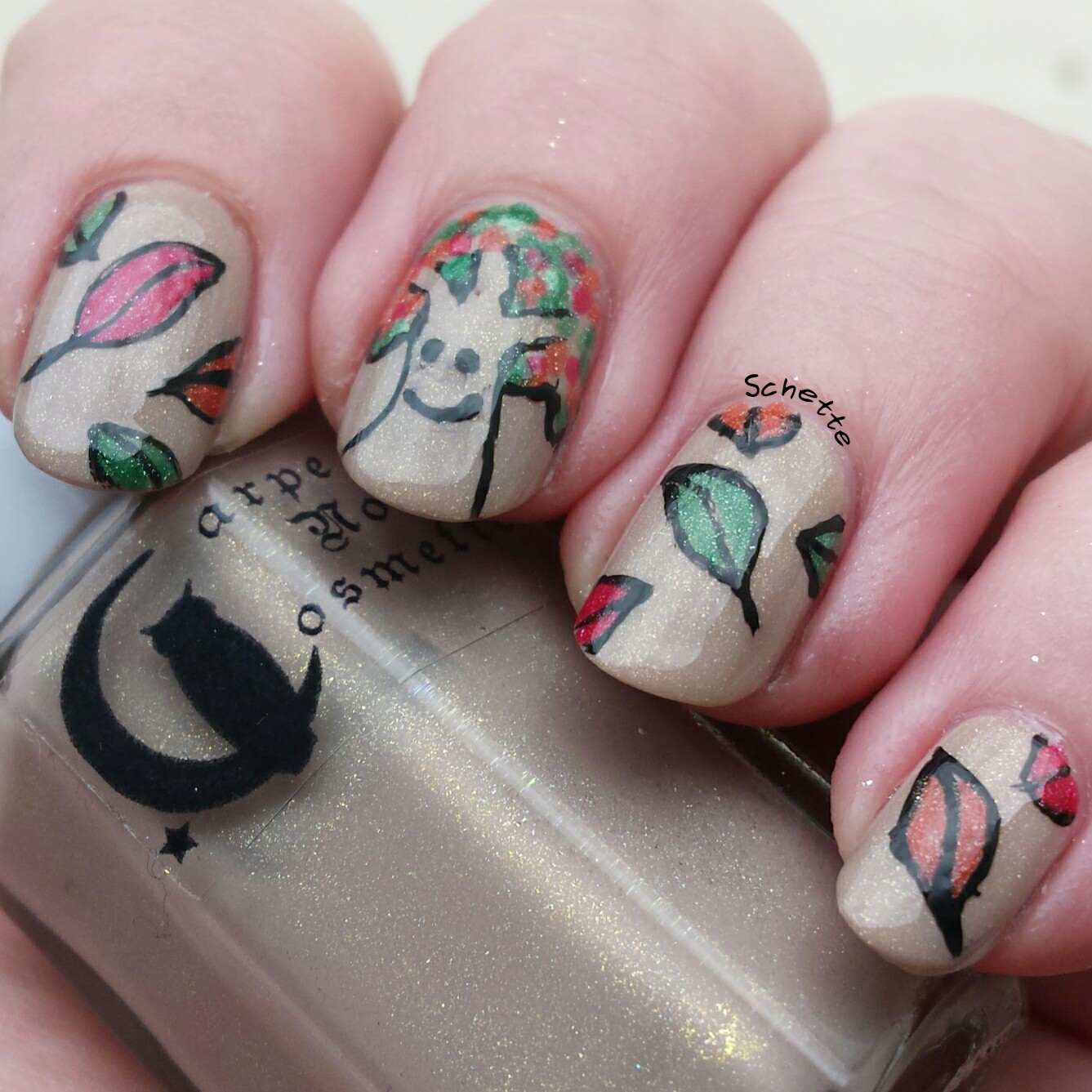 Tous les mois, Hobby Polish Bloggers fait un thème sur lequel nous devons travailler. Ce mois-ci le thème était l'automne, et je dois dire qu'effectivement on sent qu'on est arrivé en autome ! Voici donc ma manucure pour l'occasion !
Each month, Hobby Polish Bloggers do a theme link up. This September, the theme was fall and I have to say that indeed we reach fall here ! So let's see this fall mani !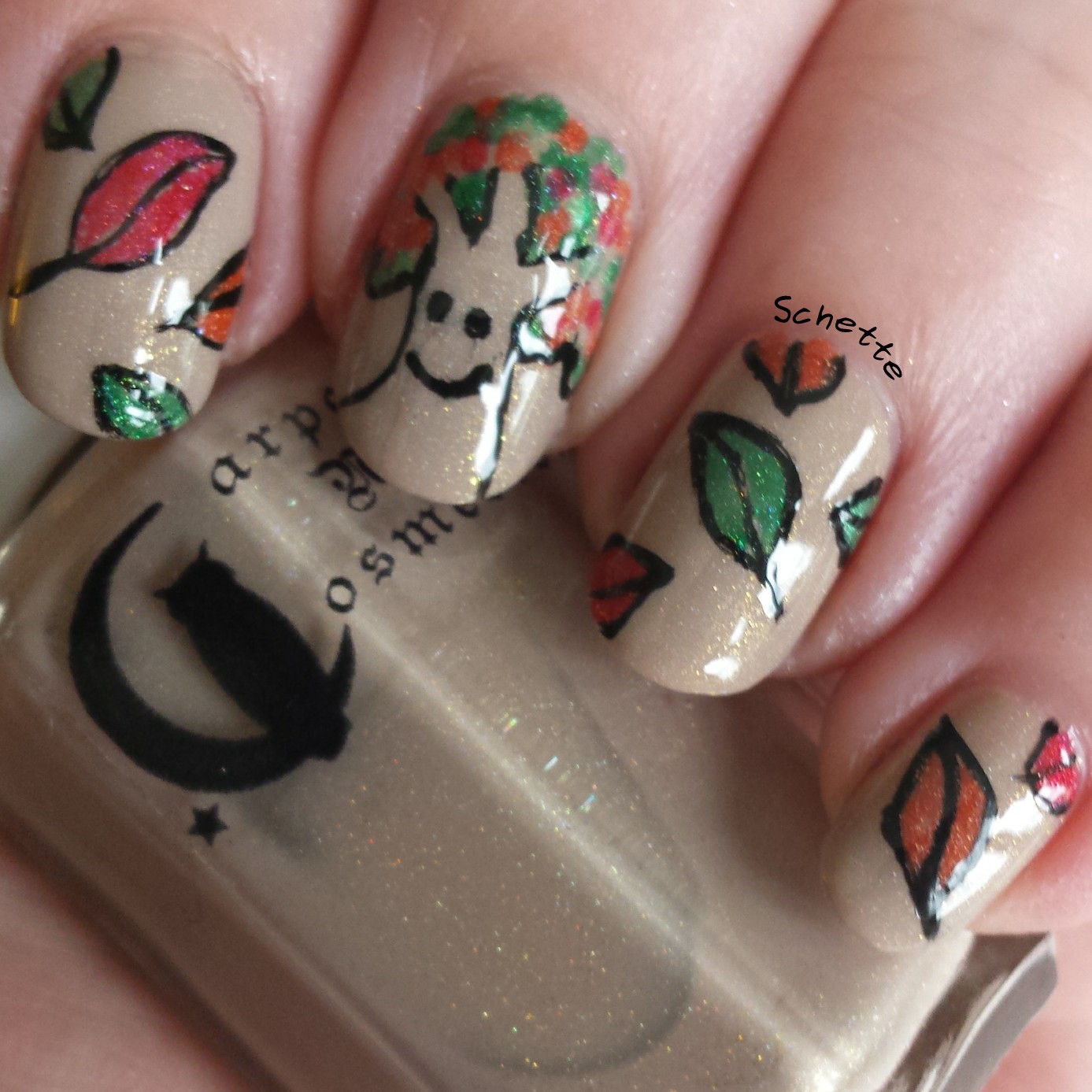 Je n'ai utilisé que des Carpe Noctem Cosmetics : en base j'ai pris the Paper. Le vert clair est un de mes customs "nous sommes deux soeurs jummelles", le vert foncé est "Insert Emerald Pun here", le orange "Ten thousand suns", le rouge "Princess Ariel" et j'ai dessiné au pinceau en utilisant mon konad noir.
I only used Carpe Noctem Cosmetics : base is the Paper. Light green is one of my custom "nous sommes deux soeurs jummelles", Dark green is "insert emerald pun here", Orange is "ten thousand suns" and Red is "princess Ariel". Then I draw with a detail brush using my konad black.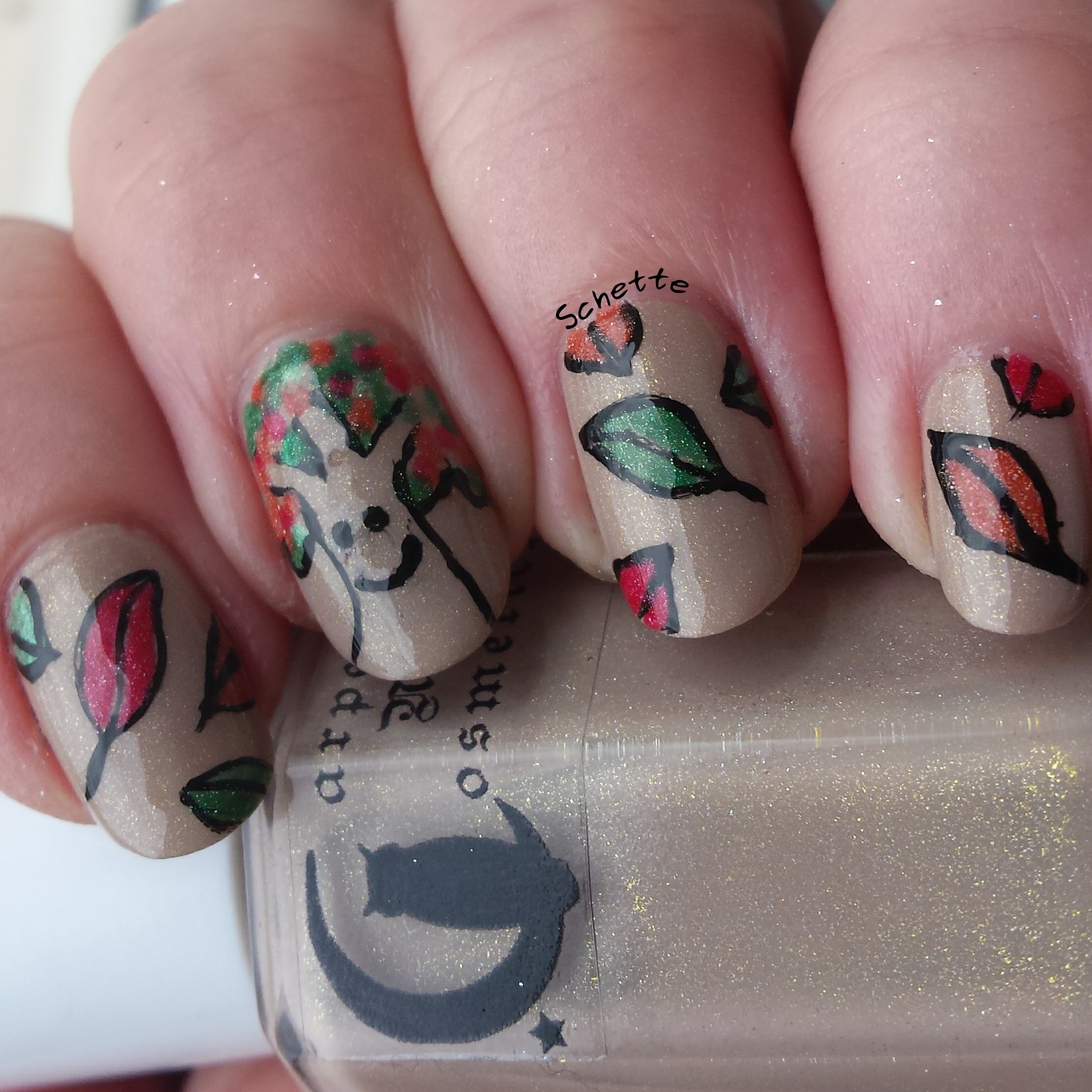 Schette, le 19 septembre 2015
---
comments powered by